I Road-Tested Pilot.com.au. Here's What Happened
In Partnership with Pilot
To be perfectly honest, I've never been one for taking care of myself.
In fact, earlier this year, I was preparing to chalk up eight-straight years of not even having a Medicare card, until the dreaded sniffles emerged and I had a sudden panic thought that I may have contracted a deadly illness (you know the one).
The challenge for me personally isn't necessarily fear or dislike of the doctor, but more an ingrained sense of medical laziness. In my 27 years on earth, I still haven't quite figured out whether to go to the clinic when I start to feel sick or when I'm already full-blown contagious, so naturally, I usually just wait until it has passed and then carry on living my life.
It sounds stupid, I'm aware, but my default response to the open-mouth shock that usually follows the admission that I haven't been to the doctor in nearly a decade is that I 'ain't got time for that'. Throw in a fast-paced job, an over-active brain and the occasional bout of crippling anxiety and you've got yourself a recipe for insomnia.
But they say change is as good as a holiday and in a year as stagnant as this, I needed it. Earlier this week, I bit the bullet and saw the doctor about my sleep problems…sort of.
In trademark fashion, I avoided the clinic altogether, opting instead to test out online medical platform Pilot.com.au.
I'd heard good things and the convenience of scheduling the appointment from home definitely made me feel a little more at ease, even if there was absolutely nothing preventing me from physically going other than my inability to get my life together. Nevertheless, I made the editorial decision to document the journey and find out if Pilot was all it's cracked up to be.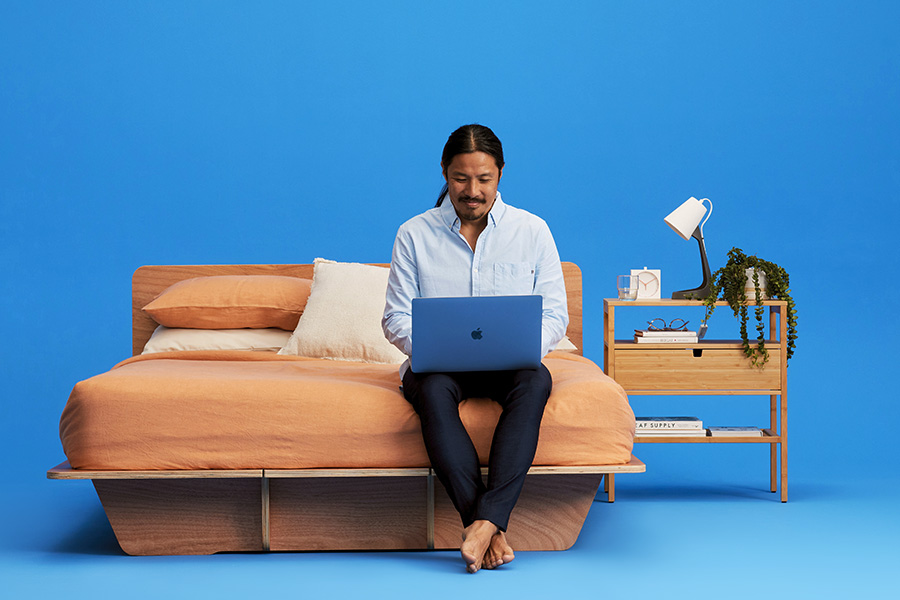 What is Pilot?
Started by a bunch of young Aussie men who'd had enough of men's health falling by the wayside, Pilot is a technology platform that helps guys like me get back on the wellness horse. Tackling issues across an array of men's health issues, the service offers an opportunity to discreetly communicate with real medical professionals, rather than armchair experts.
Pilot connects you with a trusted Australian doctor who specialises in your chosen condition, where you work collaboratively to tailor a treatment plan unique to your situation.
It's a massive boost for guys who can't get access to treatment, either due to geographical, cultural or in my case, lifestyle challenges.
While I hit up Pilot to tackle my sleeping and wellness concerns, you can also use the platform to address a bunch of other conditions, many of which you may have pushed to the 'too-hard' basket.
From erectile dysfunction and premature ejaculation to hair loss, Pilot covers a whole gamut of medical issues. Sure, Dr Google is one way to go, but nothing beats the real deal.
How Does Pilot Work?
I must admit, as a stone-cold sceptic, I didn't have high expectations, but the process sounded simple enough.
To get started, you simply jump on Pilot.com.au and select the condition you'd like treated, in my case – sleep. From there, I filled out an online assessment that touched on a few aspects of my medical history before delving a little deeper into the issues I'd been having.
For me personally, I've recently found it super challenging to get to sleep at night. As a bit of a perfectionist, I spend a lot of my day heaping pressure on myself to get things done, which means when I'm at home, I'm still going. My partner constantly tells me to get off my phone and stop answering emails, but it's hard to slow down and sliding into bed after a full day of screen time isn't exactly a great way to unwind.
The questionnaire was surprisingly in-depth and helped me to better articulate exactly the issues I'd been experiencing. Once I'd finished the survey, I put my phone number in and was told I'd be contacted by a trusted doctor within 24 hours.
It's worth noting the doctor's consultation will set you back $20, but it's an integral part of the process. In Australia, you're unable to receive a prescription without talking to a doctor first, so the consultation allows the professional to assess you and tailor a plan that suits.
Not to mention, the human interaction did alleviate a few of my concerns.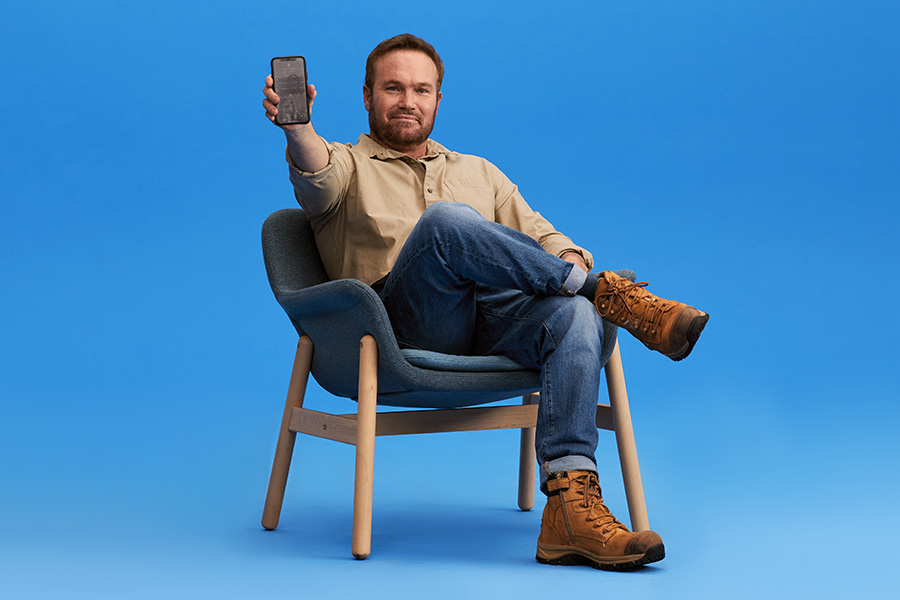 The Consultation
Within a couple of hours, I received an email from my allocated doctor, who explained that based on the answers I put forward a simple treatment plan and medication was all that was needed. While I was expecting some kind of phone call, the introvert in me was pretty stoked with the text-based consultation.
One thing I did like was how personal the plan really was. Rather than simply chuck a bunch of pills my way, the doctor added some helpful tips and strategies for improving mood and unwinding that will serve me better in the long-run. I really got the feeling that he was more concerned with my actual health as opposed to a short-term solution.
From mindfulness to creating a proper sleep routine, the assessment definitely provided more than just straight-forward medicine.
Treatment
After my treatment plan was confirmed, I got notified that it was being shipped to me right away. It took a little longer than expected, but I daresay that had more to do with the current strain on Australia Post than Pilot.
When it arrived, I was impressed to see how discreet the packaging was. While my gear was for sleep treatment, I can imagine this would be a massive help for anyone who may have been suffering from a more stereotypically "embarrassing" medical condition.
Even better, the compounding apothecary bottle that accompanied was quickly snatched up by my partner who is currently using it as a rather nice vase.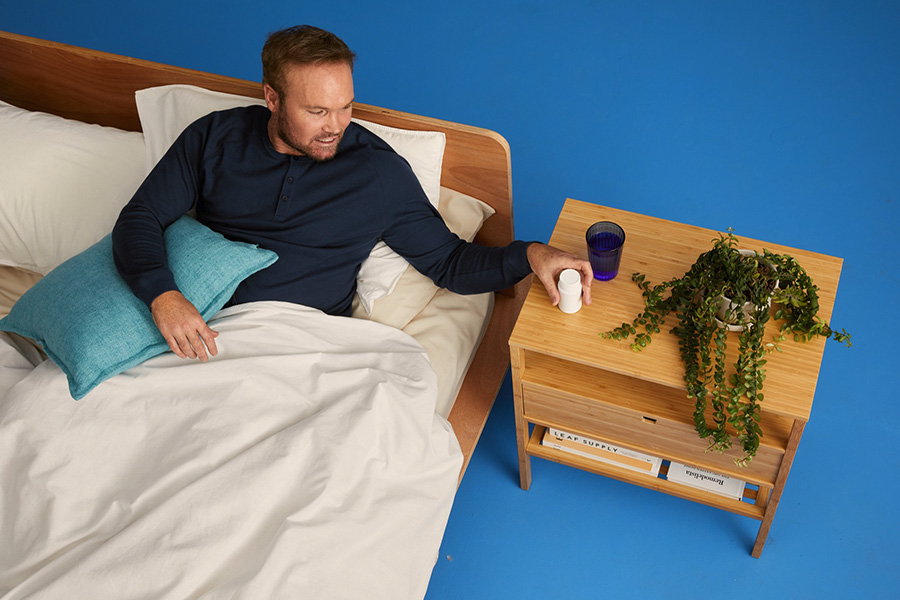 The Verdict
For me personally, the process was simple and the results were great. I've never had a better night's sleep, so obviously, the team knows what they're doing.
Where the benefits really show up is in the convenience side of things. Being able to gain access to this kind of stuff quickly, easily and without the embarrassing questions is a major help and definitely something I'd do again.
Who knows? I might even become a medical regular.