14 Best Tattoo Shops in Brisbane
Determining the best tattoo shop in Brisbane is almost as hard as finding the perfect artist to fill your skin canvas. Whether you are a fan of American traditional, realism, neo-trad, Japanese, stick-and-poke or pop-art, you'll find at Brisbane's best tattoo studios.
Best Brisbane Tattoo Shops
Our expert team of adventurists and editors care about your next 'permanent' choice, and have compiled an independent list of their favourite tattoo parlours in Brisbane so you don't end up with something you'll regret. In each of these studios below, you will find a steadfast dedication to precision and craftsmanship, unique and thoughtful design and excellence in execution. Here are the best tattoo shops in Brisbane.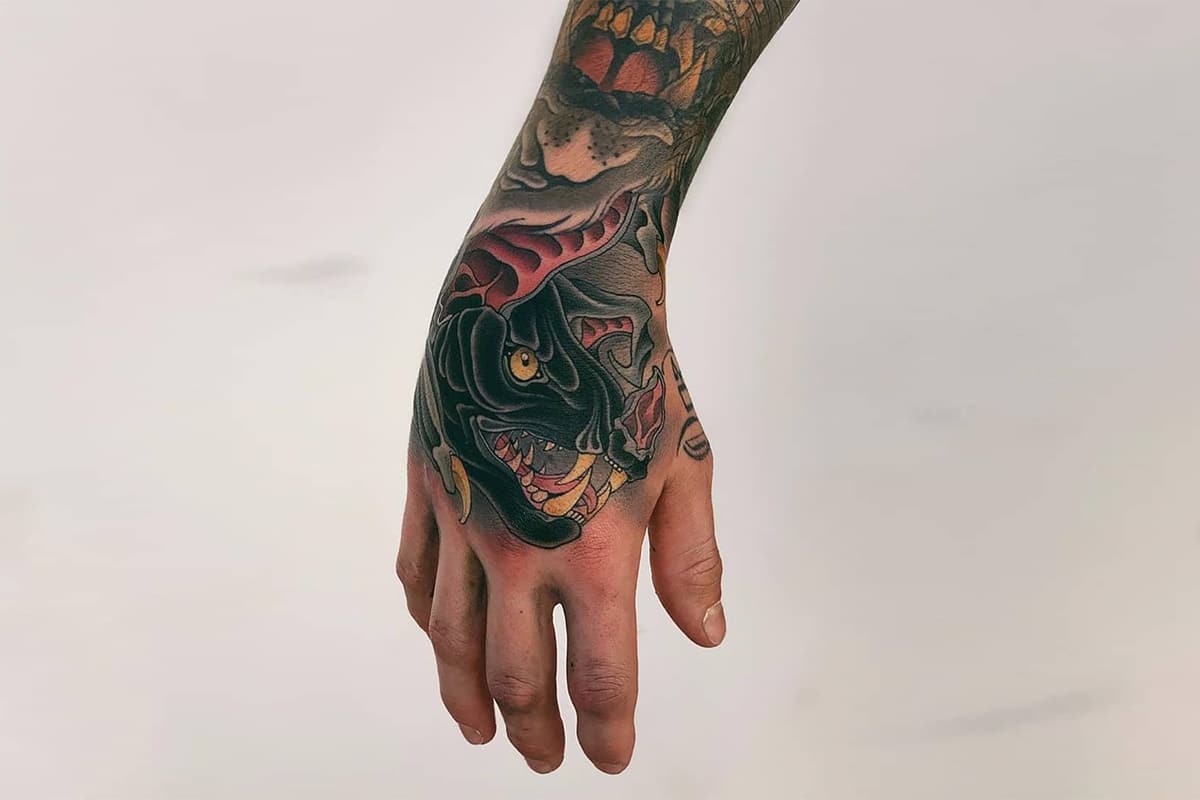 1. Tradition Tattoo
Brisbane's self-described 'best tattooists' (oussss big call) Tradition Tattoo is a seven-person studio with a focus on the classic sailor tattoos of yore. Understanding that tradition needs to started somewhere they also have a dab hand in Japanese, American and blackwork tattoos. The team also offering laser removal by way of MJD, showing that even they understand that sometimes tradition needs to be scrubbed. If you are after quality work, you really can't go past guys like Ben Rouke, JonFTW and Hamish Clarke, who are not only some of the best tattoo artist in Brisbane, but some of the best traditional tattooers in Australia.
Address: 83 Brunswick St, Fortitude Valley
Phone: (07) 3854 1735
Hours: Tues – Sat 11am – 6pm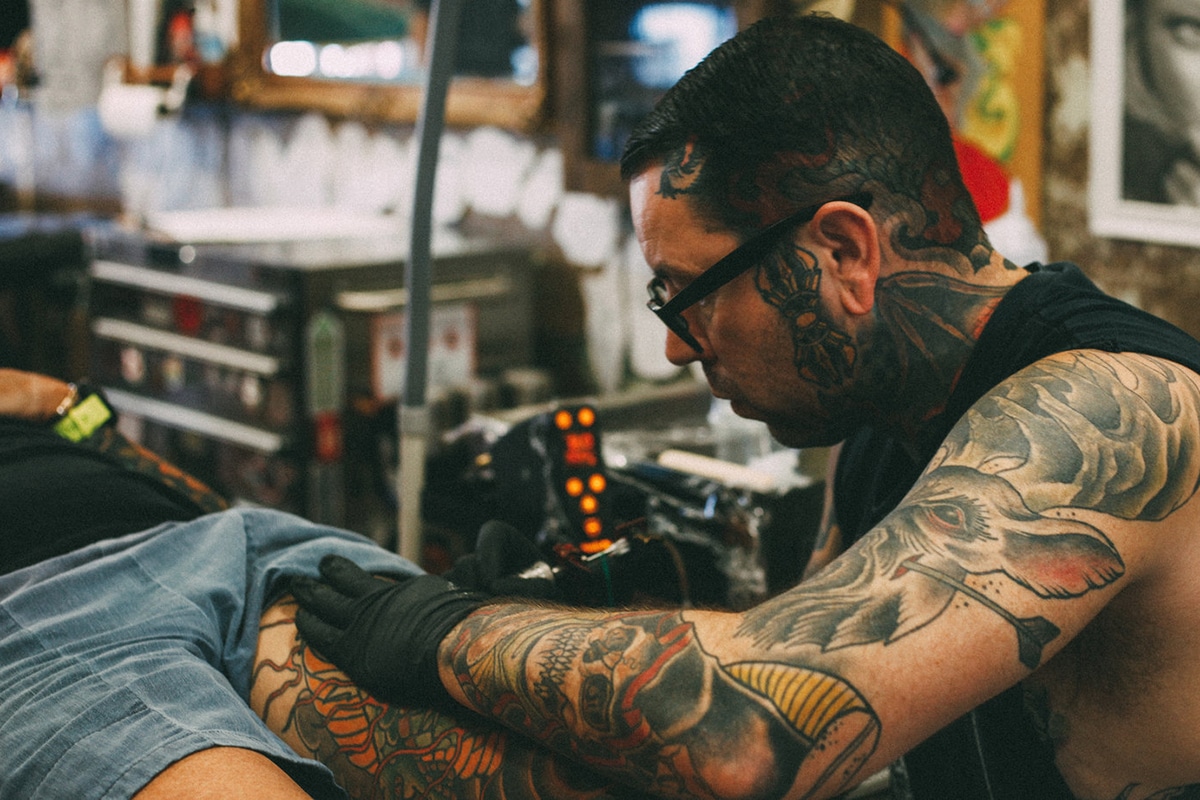 2. Shinko Tattoo
Started in 2014, Justin Smeeth and J.J Allinson have wasted no time in building Shinko Tattoo into a phenomenally-talented nine artist strong team to help realise your tattoo fantasy in the flesh. They cover every style imaginable but claim speciality Japanese, blackwork, realism, neo-traditional, and Americana. We see no reason not to go all-in.
Address: 340 Sandgate Rd, Albion
Phone: (07) 3262 6574
Hours: Tues – Sat 10am – 6pm
---
Featured Video from Man of Many
---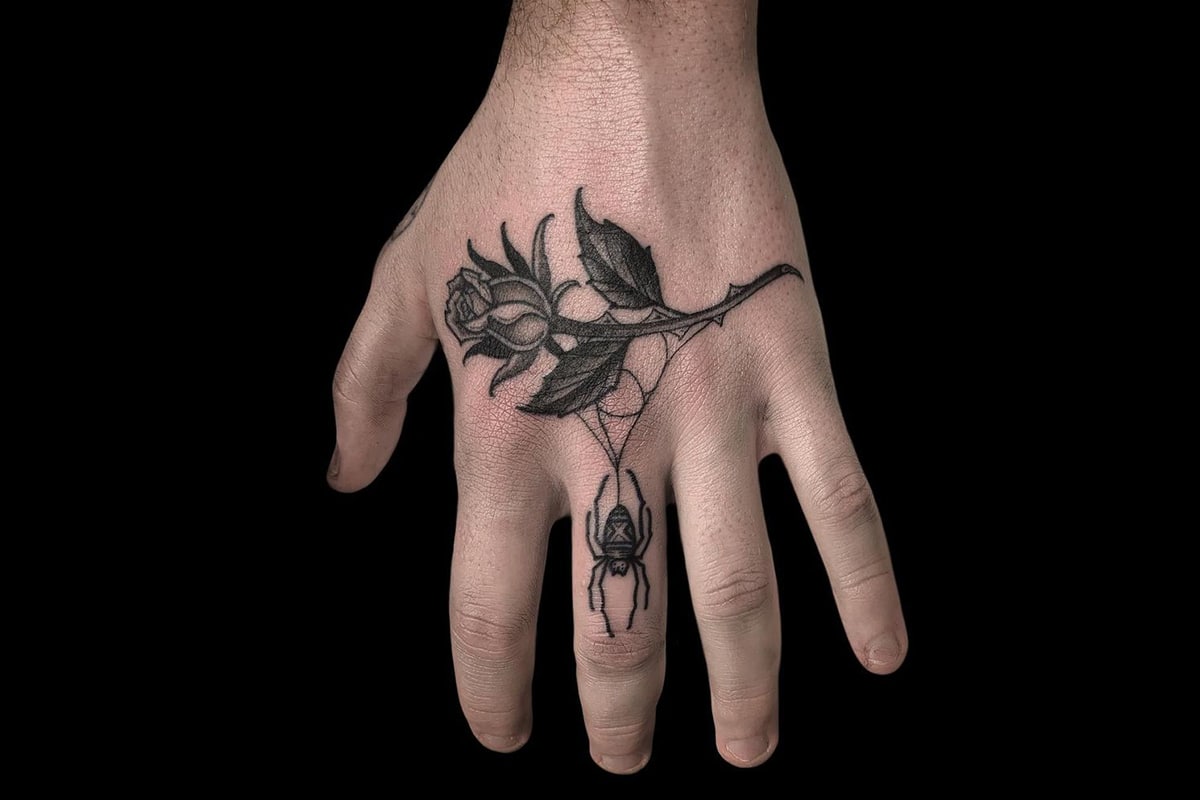 3. Westside Tattoo
For over 20 years, Westside Tattoo has offered up some amazing artwork from Brisbane's best tattoo artists. With esteemed artists Matt Cunnington and David Ransome (pictured) leading the charge, Westside has the full experience on lock. Focusing on American traditional and Japanese as stalwarts, the West End tattoo studio is a beacon for those looking to elevate their work.
Address: 156 Hardgrave Rd, West End QLD 4101
Hours: Tues-Sat: 11am-6pm
Phone: (07) 3844 0711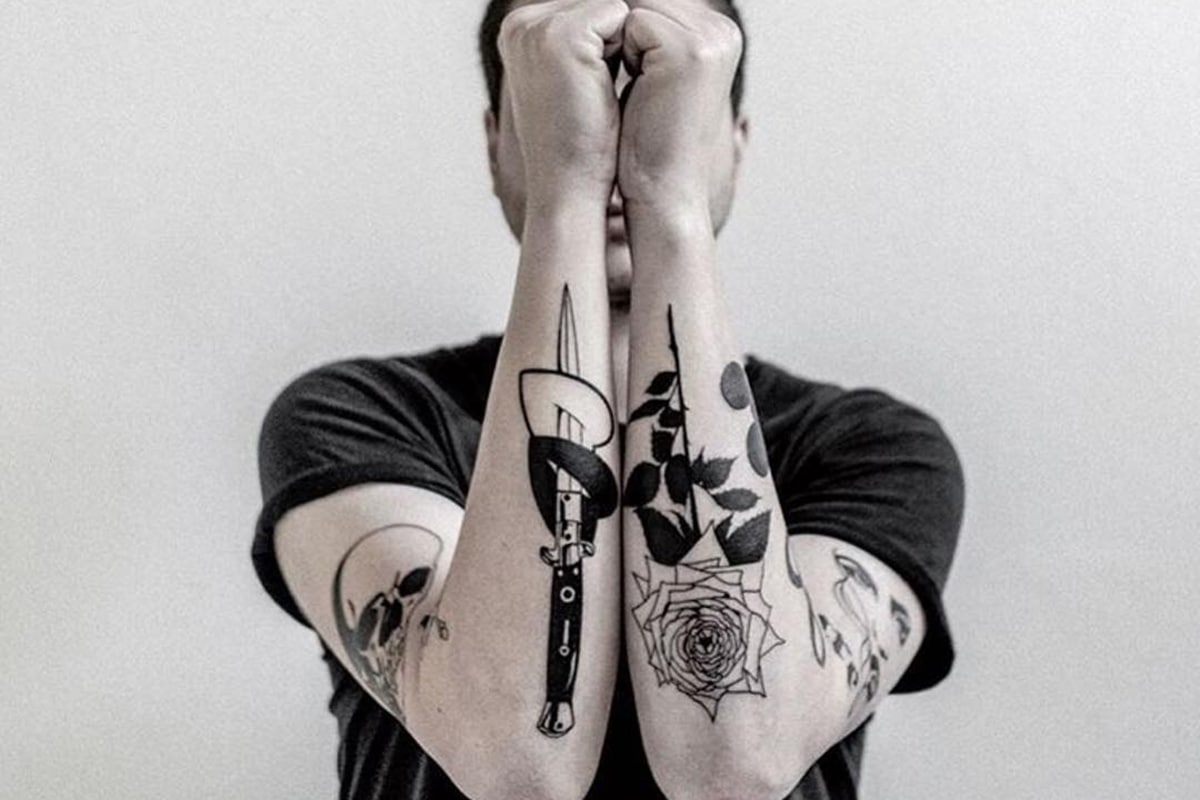 4. Wild at Heart
Wild at Heart has spent almost 30 years living up to the name. Founded in 1992 they have been in Brisbane's CBD longer than anyone. With so much skin in the game, it's hard to deny they have had a big hand in shaping the cities tattoo tastes. Focus on traditional tattoos here. Don't be afraid to step into floral territory though.
Address: 4/84 Queen St, Brisbane City
Phone: (07) 3003 0900
Hours: Mon – Fri 11am – 4pm, Sat 10am – 4pm, Sun 11am – 4pm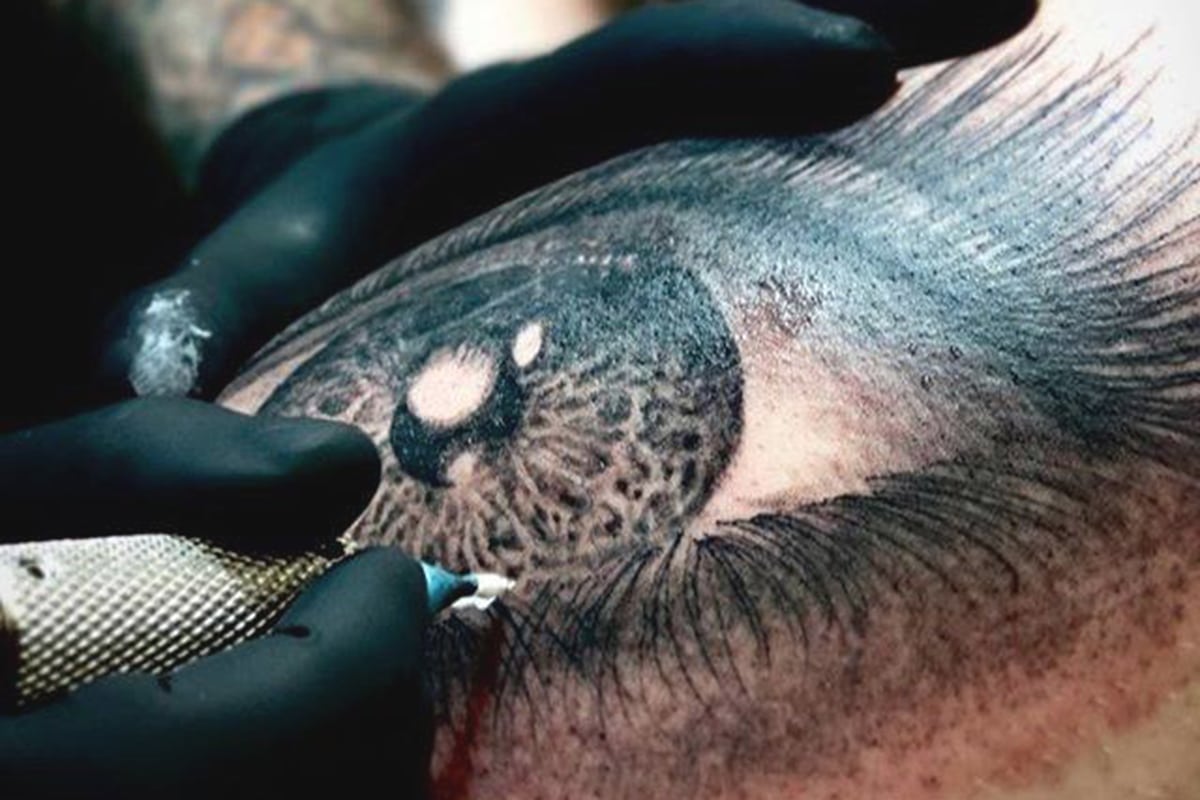 5. Seventh Circle
Based out of an ex-rubber factory, be prepared to bounce right back from an appointment at Seventh Circle. Located next to the Gabba you can expect all the good times you would find in the stadium, just next door. Despite being named after Hell, their designs are heavenly. Bold, colourful psychedelia is the name of the game here.
Address: 2/815 Stanley St, Woolloongabba
Phone: (07) 3168 2664
Hours: Tues – Sat 11am – 6pm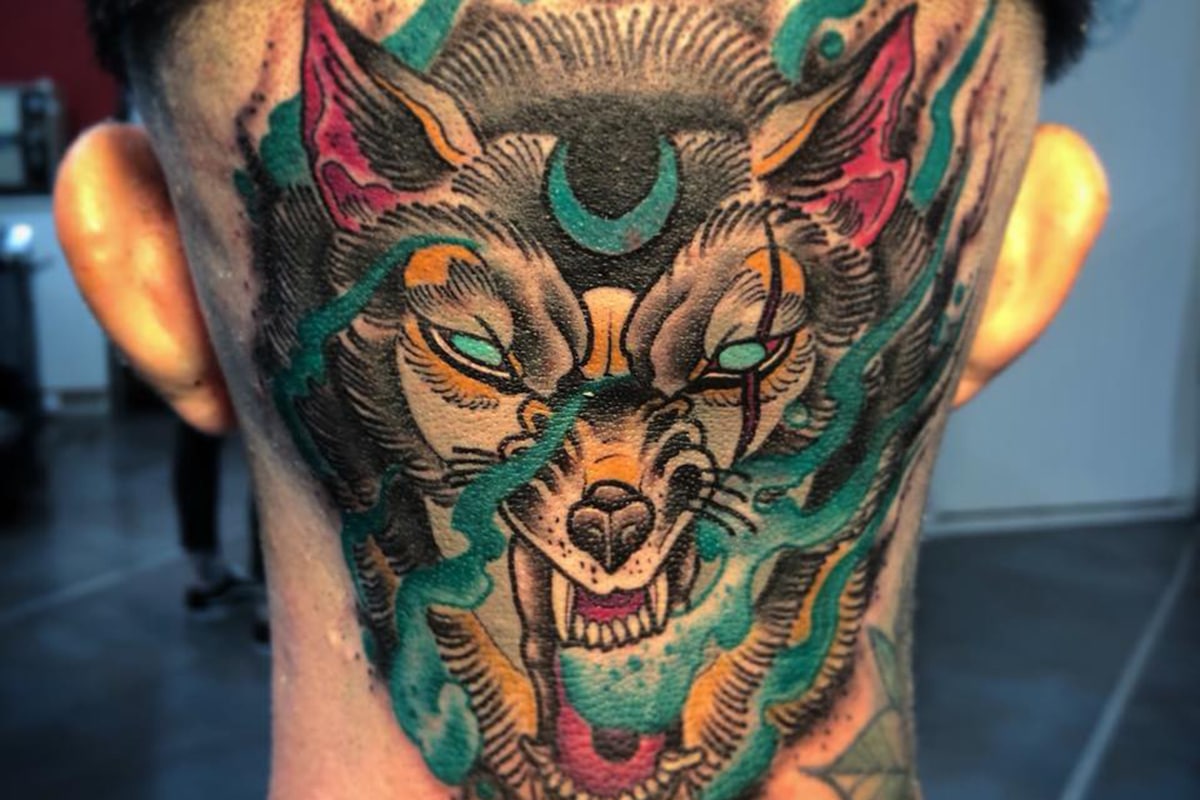 6. The Inker
The Inker is a smaller studio, with just a couple of artists in it. Owner-artist Dean is insanely talented when it comes to realism, but the team is adept at a wide range of styles, take Zak's handle on adorable pop culture pieces or Japanese beauties, for example.
Address: 448 Enoggera Rd, Alderley
Phone: (07) 3356 5002
Hours: Tues – Fri 10am – 6pm, Sat 10am – 5:30pm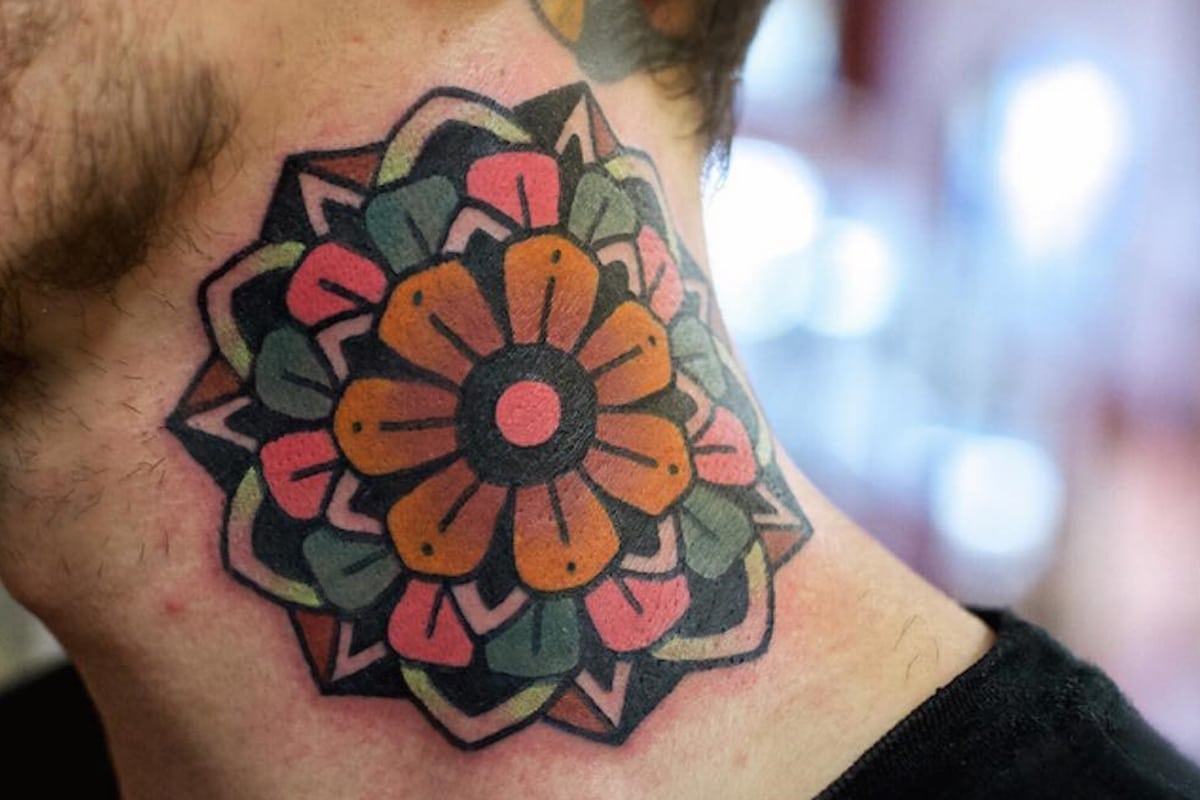 7. Sacred Skin
Sacred Skin covers the full range of the tattoo experience. With eight artists working in wildly different styles you can expect them to be able to manage any expectation when it comes to creating your perfect piece. Don't leave your flesh suit boringly atheistic, turn it into a divine testament to yourself.
Address: Upstairs, 380 Logan Rd, Greenslopes
Phone: (07) 3397 3606
Hours: Tues – Sat 10am – 6pm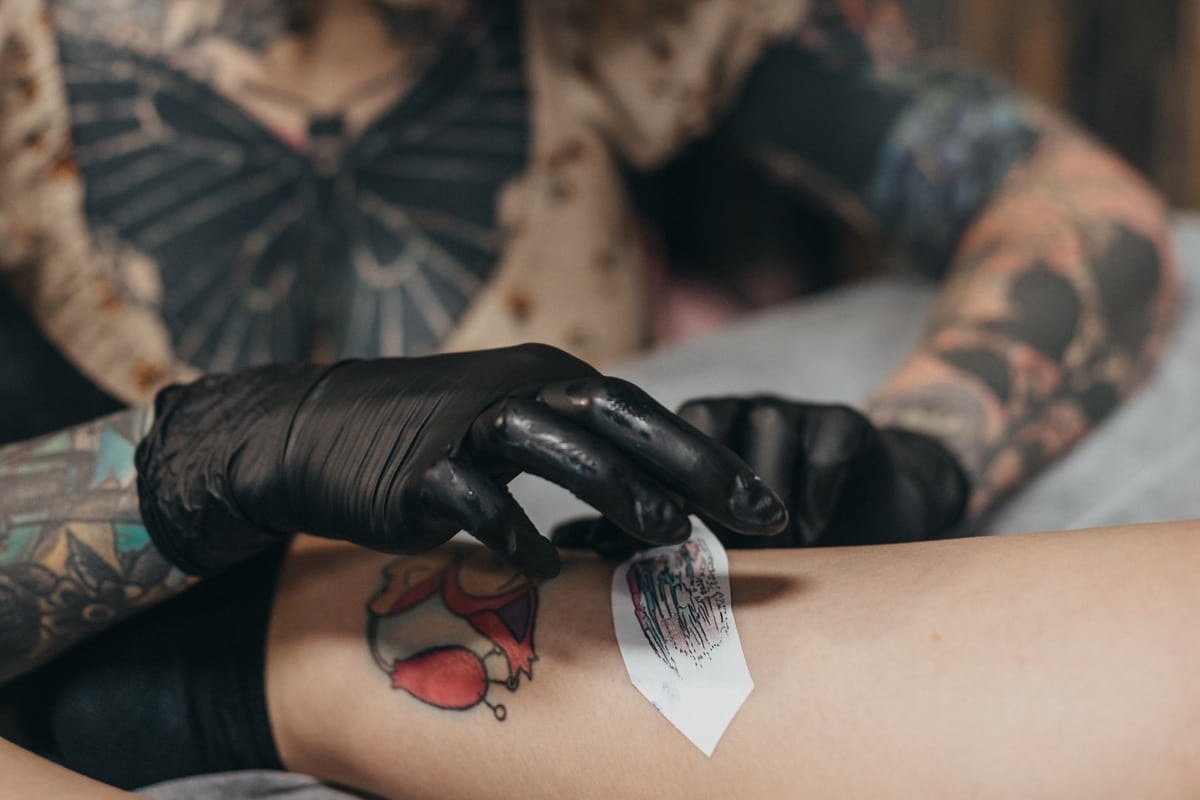 8. Fox and Moon Tattoo Collective
Proudly beamed into a holistic approach to the tattoo experience, Fox and Moon Tattoo Collective bring pink walls, vegan cruelty-free aftercare and incredible guest artists into the process. A fresh voice in Brisbane's tattoo scene, the pieces you'll see here are a million miles away from the biker tats of old. One of the first all-female tattoo parlours to arrive in Brisbane, you'll have to fight for a spot with the artists here, demand is high.
Address: 72 Brook St, Windsor
Phone: 0411 570 360
Hours: Tues – Sat 10am – 4pm
Fox and Moon Tattoo Collective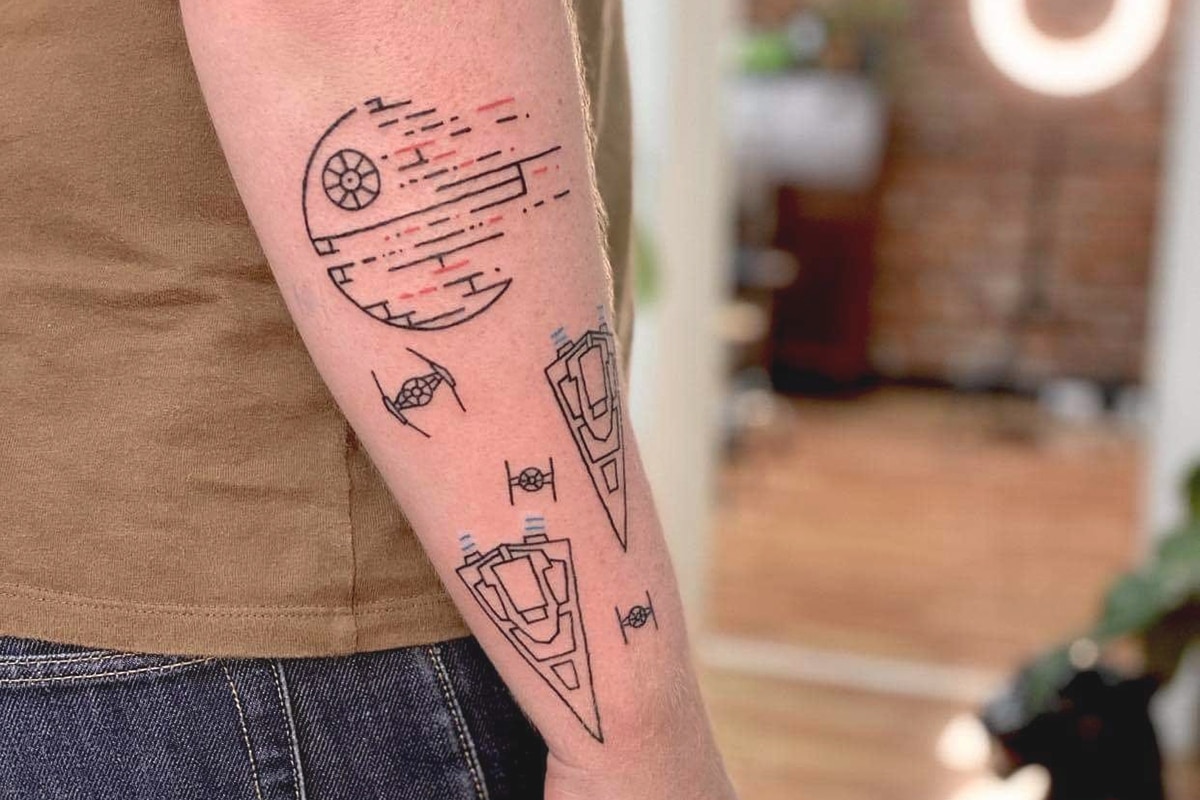 9. Parliament House Studio
Parliament House Studio is committed to bringing the story of your life to light, indelibly in ink. Located under the Story Bridge, the four-person team will do their absolute best to give your tattoo customs the longevity they deserve. Expect gorgeous fineline and good doggos for days. A speciality in pet print earned them a quick way into our heart.
Address: 184 Main St, Kangaroo Point
Phone: 0432 771 324
Hours: Wed – Sat 10am – 5pm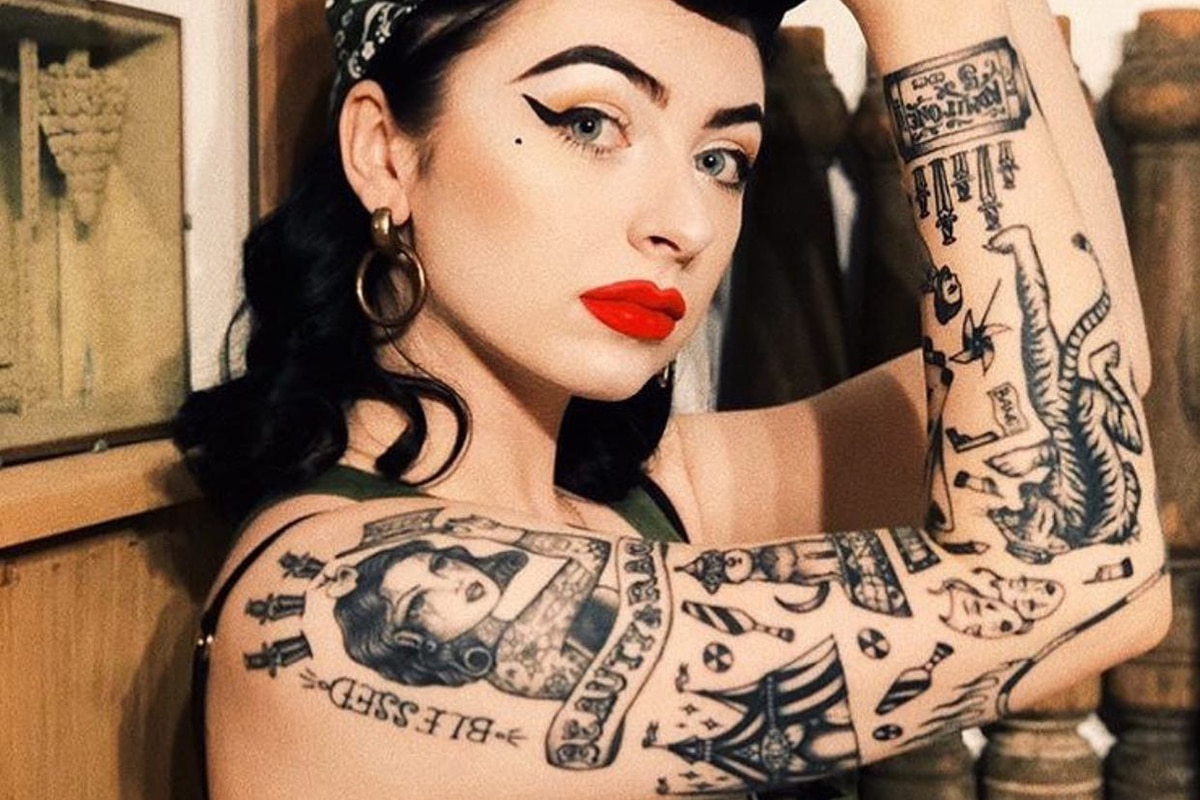 10. Trailer Trash Tattoo
Mimsy's Trailer Trash Tattoo is the pop-art caravan crossover you never knew you needed. The seven artists work with loud art styles and all out of a series of converted trailers, tackling a bunch of different styles, however American traditional takes centre stage. This is definitley a spot to hit up with a firm idea in mind, ideally something a bit more exciting than the Kanji for 'courage'.
Address: 10 Fanny St, Annerley
Phone: (07) 3848 5964
Hours: Mon – Sat 10am – 5pm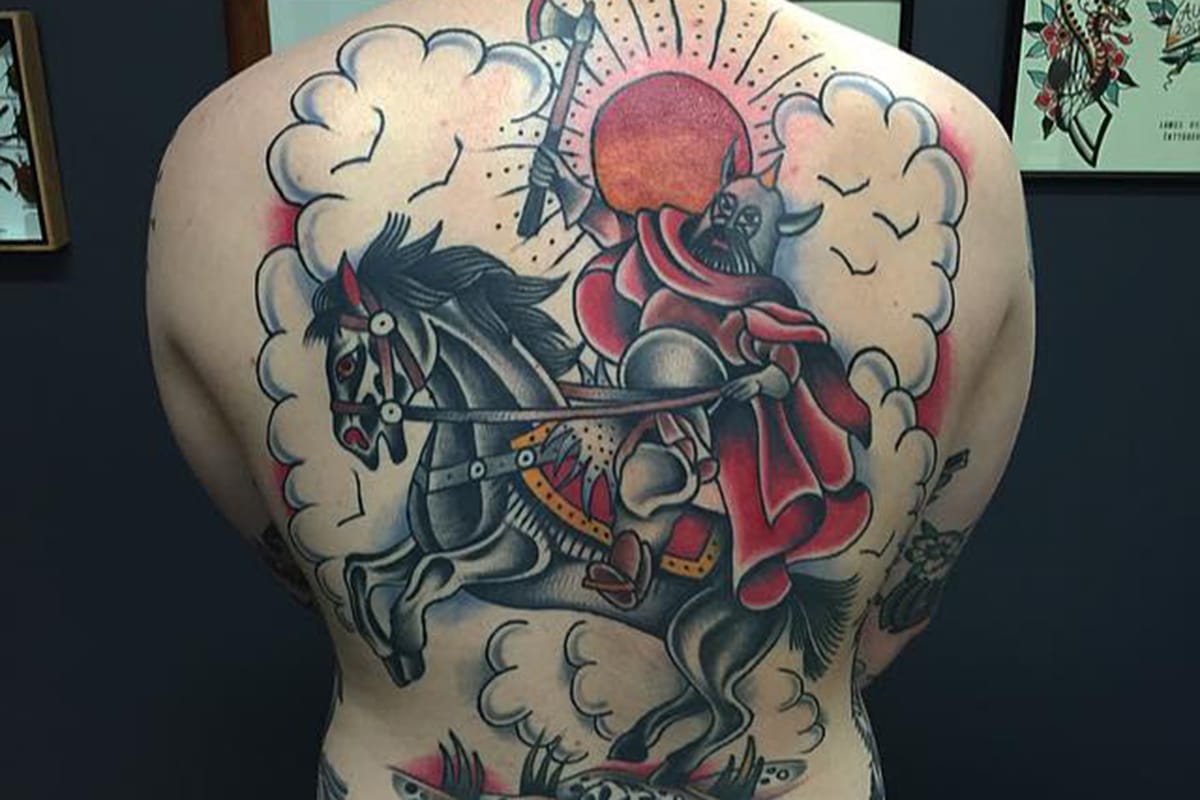 11. City Body Art
City Body Art doesn't piss about when it comes to names. They're in the city, they want your body, and they will mark it with art. A gloriously understated online presence means that they've not found the need to crow about themselves to ensure frequent custom. With stunning pieces in colour and fine line, it's easy to see why.
Address: 201 Elizabeth t, Brisbane City
Phone: (07) 3012 9777
Hours: Mon – Sun 10am – 5pm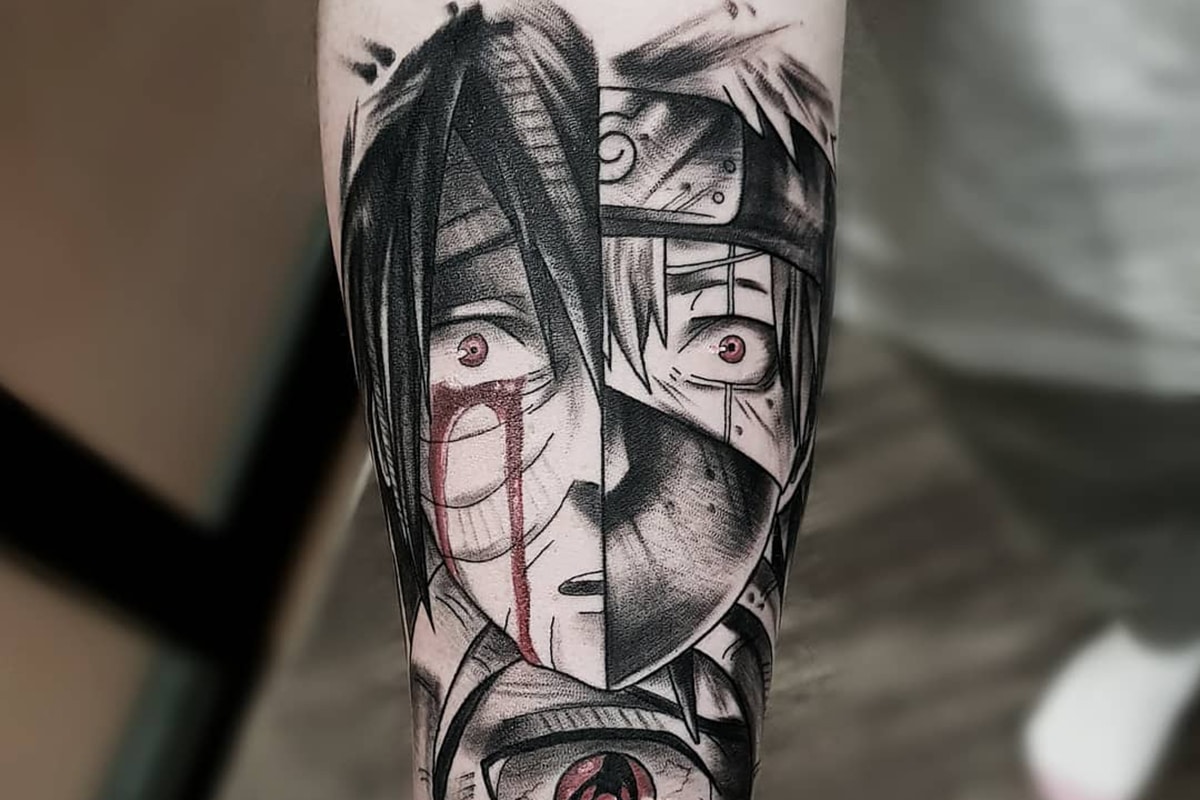 12. Valley Ink
In stark contrast to the dark city dinge of the valley, Valley Ink are a clean, crisp and highly professional studio. They'll accept walk-ins, but they know the spot they're in. So put the effort in, get a booking down and don't rock up at 2 am scream-crying for a bumblebee on your perineum. Where else will you get a Sexy Jutsu like this?
Address: 290 Brunswick St, Fortitude Valley
Phone: (07) 3310 4185
Hours: Mon – Sat 11am – 6pm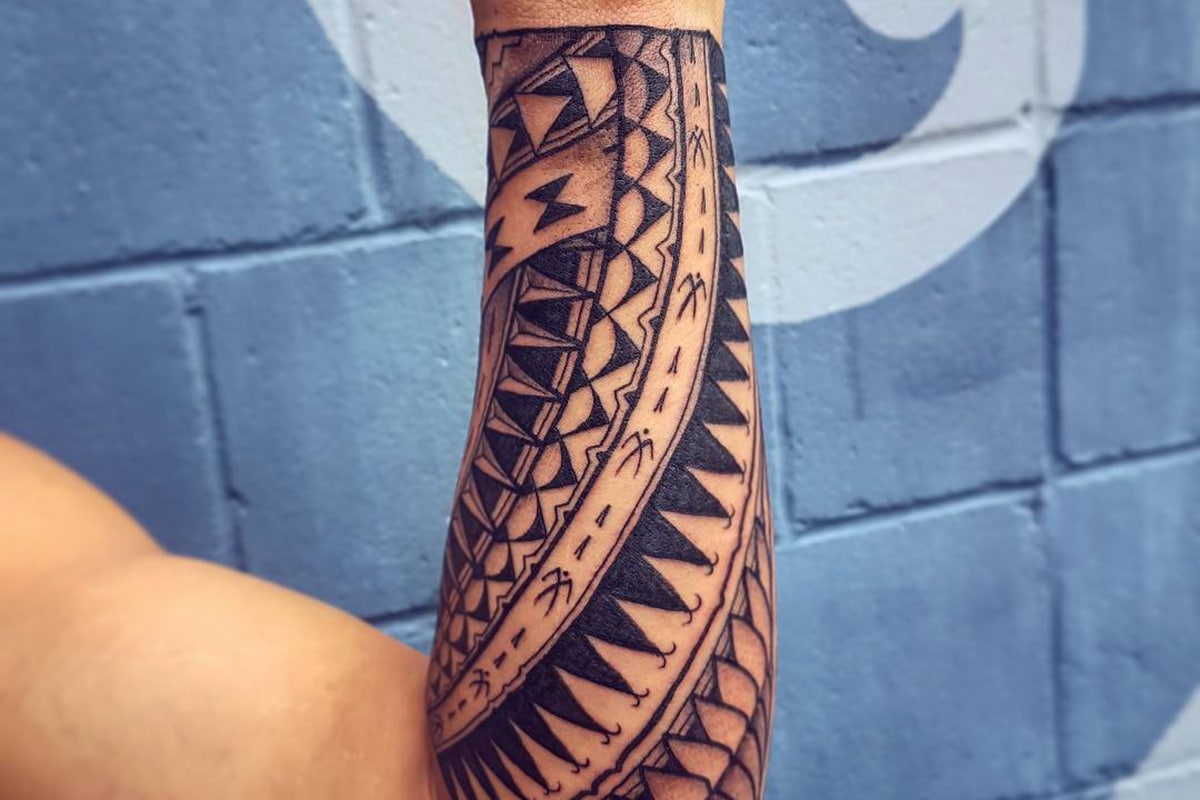 13. Pacifink
Pacifink started off with Michelle and Pappy Walters branching out into Wynnum to build their own studio in 2008. Now there are four artists on board and hundreds of gorgeous pieces behind them. The team bring experience with authentic Polynesian tribal tattoos as well as insane photorealistic detail.
Address: 84 Florence St, Wynnum QLD
Phone: (07) 3893 1414
Hours: Tues – Sat 9am – 5pm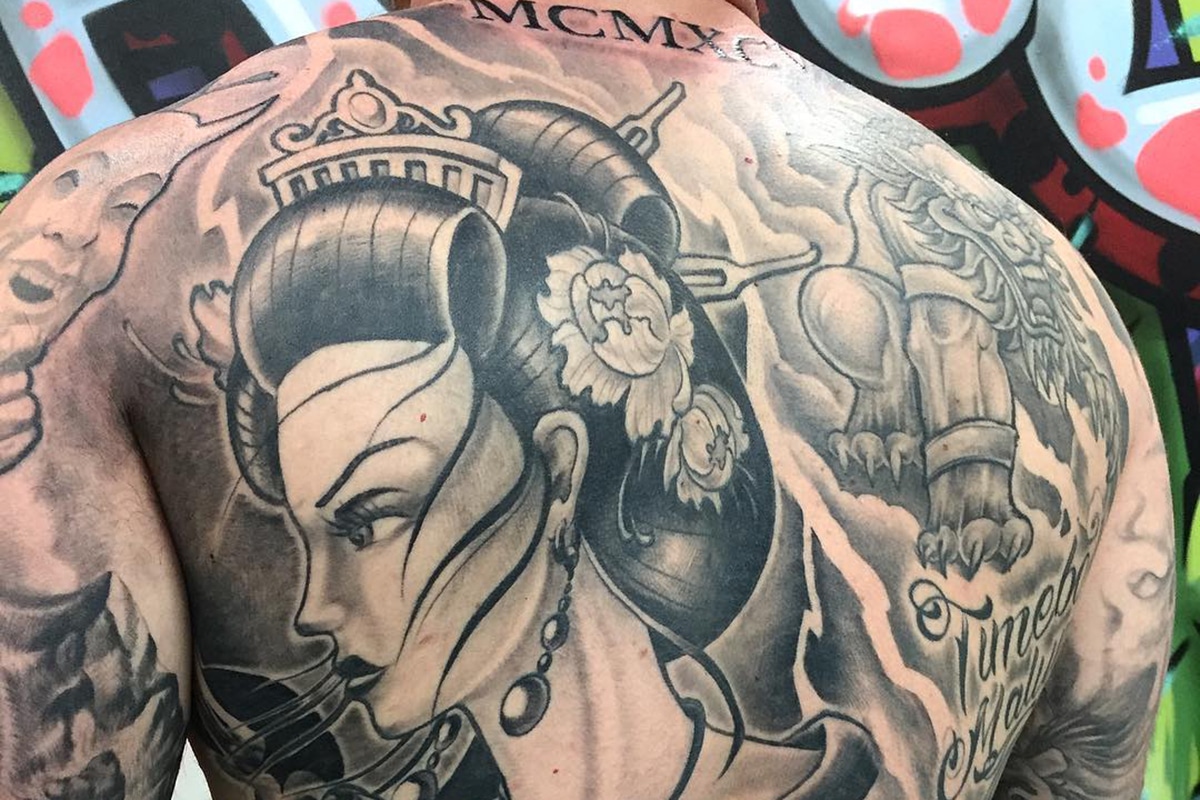 14. Temple Tattoo
Your body is a temple, help turn it into Angkor Wat with your own homegrown undergrowth. Temple Tattoo double up on their name by offering stunning skin mandalas to allow for permanent peace of mind. They're an exact 30 minutes north of Brisbane's CBD, adding to the sensation of perfect flow in their space.
Address: 521 Beams Rd, Carseldine
Phone: (07) 3061 8185
Hours: Mon – Sun 9am – 6pm
Things to Consider for Brisbane Tattoo Artists
It doesn't need to be said too much, but getting the right fit for you is of the utmost performance. Do your own research, stalk an Instagram or two, and make sure your tats are the exact fit for you. If it's not a hell yes, it's a no. With your due diligence done, never forget that a good tattoo isn't cheap and a cheap tattoo isn't good. With that in mind, here's our list of the best tattoo shops in Brisbane.
Price: Quality artists demand quality prices and this is particularly true in the world of tattooing. While you might find a cheaper alternative, it's always a good idea to invest heavily in the artist. Remember, it's on you for life.
Bookings: Brisbane is a city that loves a good tattoo, so it's little surprise that the top Brisbane tattoo artists are usually booked out months in advance. While many shops do take walk-ins, you're always better off booking ahead of time.
Pain: No make mistake about it, tattoos hurt. make sure you are aware of your pain tolerance before you step foot into the shop. No one likes a quitter!
Alternatives to Brisbane Tattoo Artist
Not sure if getting a tattoo while you are in Brisbane is a good idea? Why not check out some of the other great (less permanent) things to do while you are in the Sunshine State.
If you are looking to get the most out of your tattoos or just want a bit of inspiration, we've put together a number of helpful guides to the industry. Whether you are looking for a specific artist or just want a bit of advice, the tattoo sector is more than open and welcoming. Check out our other guides for more information.
Tattoo Ideas
How We Chose This List of Brisbane Tattoo Artists
As a team of art lovers and style curators, Man of Many is perfectly placed to name the best tattoo artists and shops in Brisbane. Editor-in-Chief Nick Hall has personally trialled the majority of the shops on this list, however, for tho spots he hasn't tested, the team of curators turned to reviews from the wider public.
You'll also like:
10 Best Beaches Near Brisbane
A World First 24/7 Luxury Hotel X Has Opened in Brisbane's Nightlife Centre
21 Best Fishing Spots In Brisbane
Brisbane Tattoo FAQs
Where's the best tattoo parlor in Brisbane?
Fortitude Valley offers a dense collection of the absolute peak tattoo parlours in Brisbane. It is the place to go to find the perfect fit for you.
Which Brisbane tattoo shops are open late?
Celebrity Ink is open until 9pm every day, while Valley Ink is well-known for tattooing late into the night. Most tattoo parlours will shut between 4 and 6pm.
Who does the best minimalist tattoos in Brisbane?
Best is a big call. Locla artist Kelly McQuirk does incredible colour and minimalism, however, you'll find a number of great minimalist tattoo artist at studios such as Shinko Tattoo, Fox and Moon and Westside Tattoo.
---
Featured Video from Man of Many