The big day is almost here and we've been prepping for it like an Olympic athlete. Our stomachs are stretched, our waistbands loosened and we've already cleared the next few days from our schedule – the holidays have arrived. Whether you're planning for a late Thanksgiving, early Christmas or just letting yourself go (no judgement from us), this time of the year represents any number of opportunities to over-eat, carb-load and cop a fierce case of meat sweats. In fact, if we don't usher in the new year bloated on the couch, we'll have done something wrong.
Welcome to the Binge List, our culinary, cocktail-heavy expedition through the wide world of cinema. Curated by yours truly, this content series puts a sword to the best movies, beverages and meals on your binge-list, providing a full stay-home itinerary. Watching Audrey Hepburn take a nonchalant bite out of a croissant outside of Tiffany's, what could be better? Maybe the irresistible Good Burger with Special Sauce from Good Burger? Or perhaps shovelling whatever part of the snake Bobby Boucher was eating in The Waterboy (spoiler alert: it was the knee) into your mouth is more your style? Cholesterol issues aside, film is full of great food moments and we're diving into a tasty one. Fire up the grill, slap on a streaming service and settle in – the menu has been set.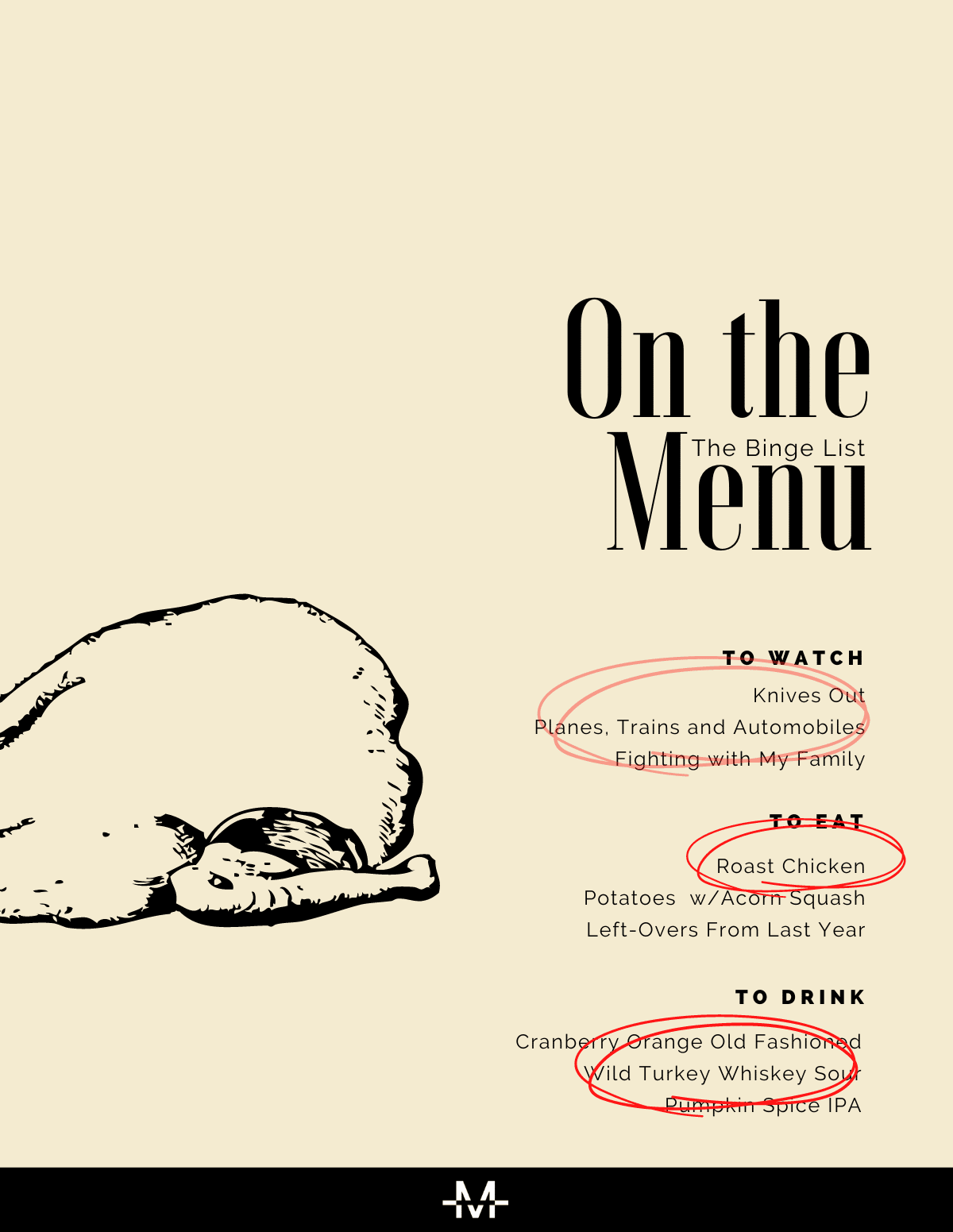 To Watch – Planes, Trains and Automobiles
Holiday movies are a dime a dozen, but finding one that's actually good? There's a seasonal challenge for you. While others have tried and failed, only one film has really captured the holiday spirit in all its stress-inducing glory – John Hughes' 1987 comedy masterpiece Planes, Trains and Automobiles.
The inspired holiday favourite hinges on the awkward and unwilling relationship between Neal, an advertising executive on a business trip in New York City, and Del, a larger-than-life loquacious man who sells shower curtain rings. Both on a quest to get home to Chicago for holiday dinner, the pair are thrust together after their plane is diverted to Wichita. Mild-mannered Neal puts up with Del's ridiculous stories and loudmouth personality with the comfort that it will soon be over, but his worst nightmares are confirmed when they are forced into a perilous road trip together.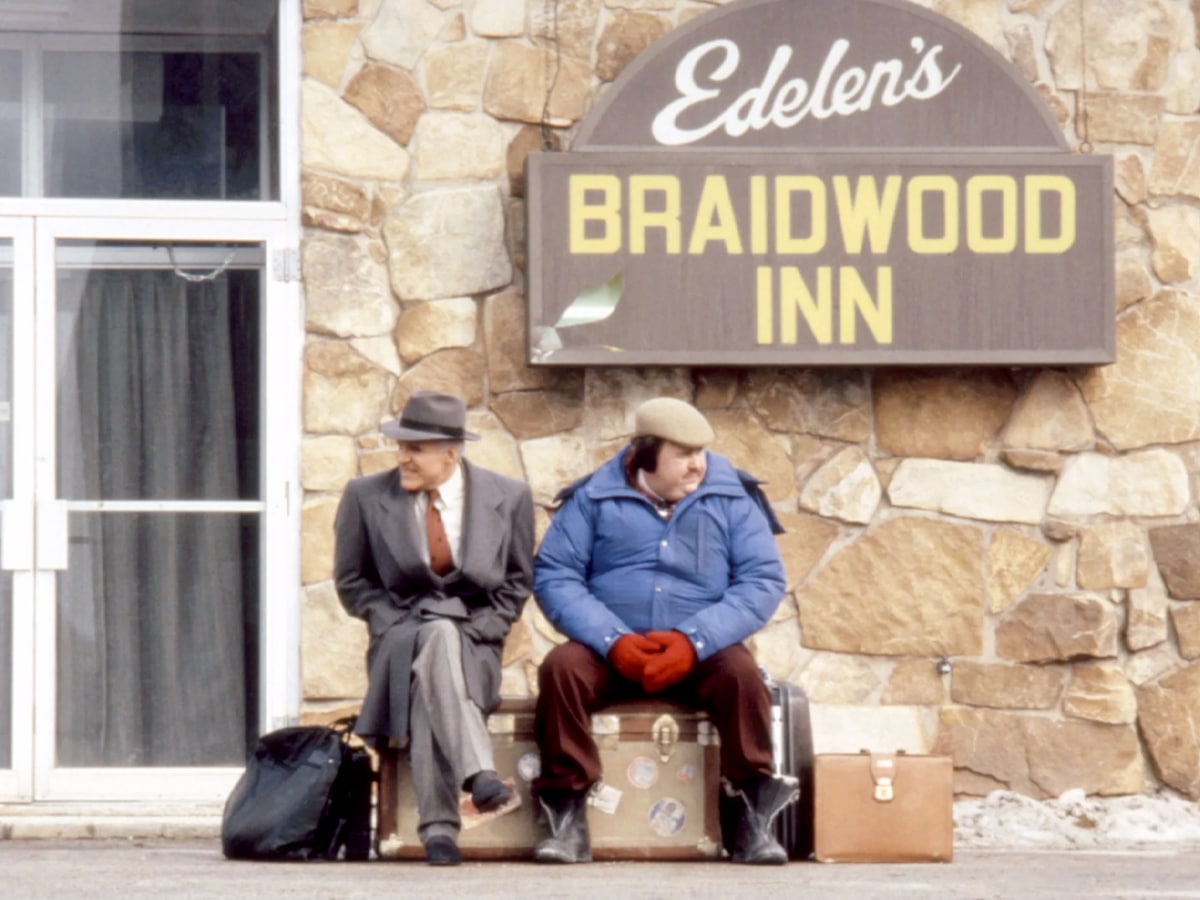 Of course, the plot line is insane and completely improbable in today's world of mobile phones and Ubers, but that doesn't ruin the fun at all. Planes, Trains and Automobiles is one of those films that manages to transcend time and place, perfectly capturing the discomfort of being stuck in an awkward situation. The '80s classic is flawlessly cast, with Steve Martin playing the neurotic Neal while Uncle Buck himself, John Candy, taking on the role of the irrepressible Del.
Of course, with legends like that on the bill, comedy is at the heart of the film, but there's more to Planes, Trains and Automobiles than just laughs. Film critic extraordinaire Roger Ebert described the John Hughes flick as "perfectly cast and soundly constructed, and all else flows naturally. Steve Martin and John Candy don't play characters; they embody themselves. That's why the comedy, which begins securely planted in the twin genres of the road movie and the buddy picture, is able to reveal so much heart and truth."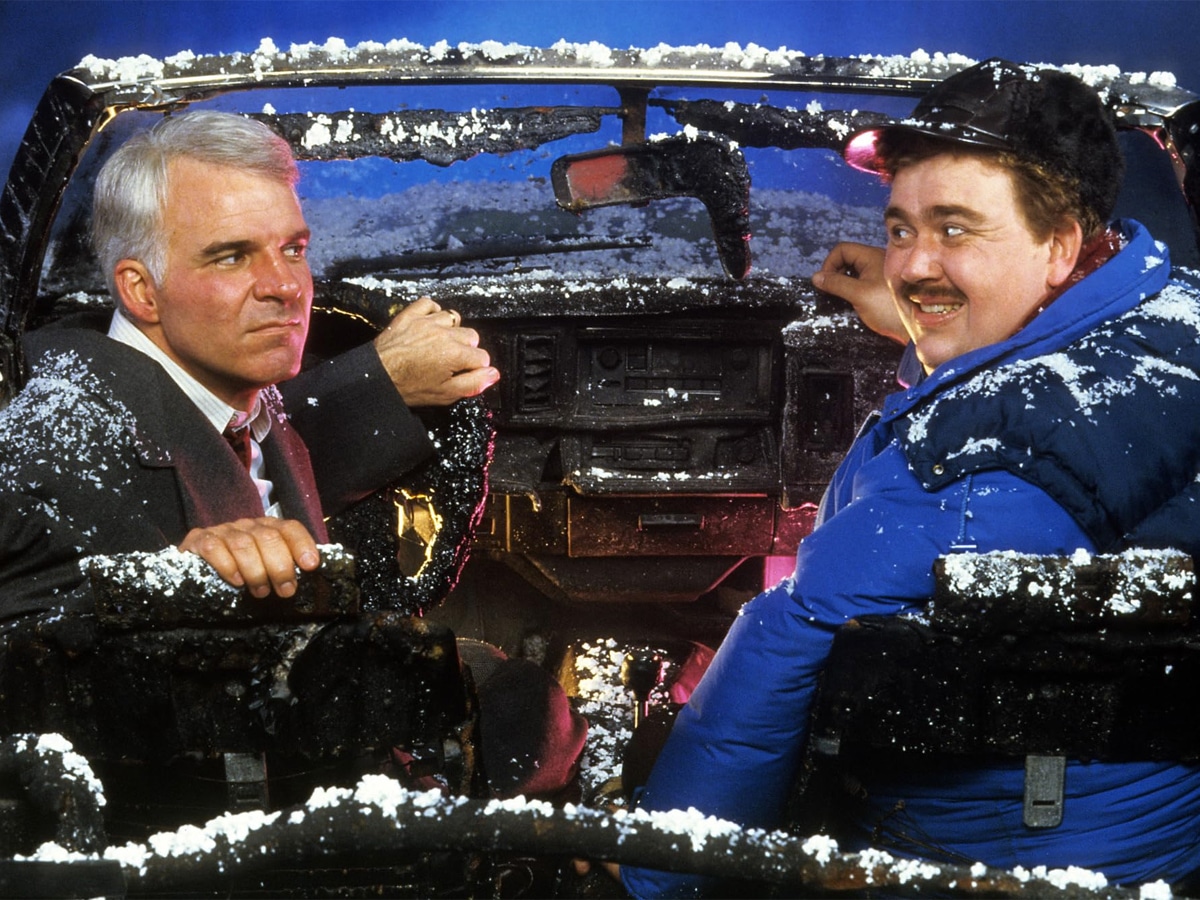 Remarkably, the true story of Planes, Trains and Automobiles is even more ridiculous than the burnt-out car that it made famous. According to legend, the original script for the film was over 140 pages long, more than double the industry standard for a comedy film. As a result, the first cut of the movie came in at a whopping three and a half hours long, with Hughes and editor Paul Hirsch tasked with cutting it down to 90 minutes.
For those doing the math at home, that means there was more completed footage of Planes, Trains and Automobiles left on the edit-room floor than actually made the final cut. Joe Ramoni from Hats Off Entertainment even revealed that the footage removed was so lost to time that it has never been released. In a stunning display of research, Ramoni actually managed to piece together the lost script, which was worth a full movie of its own.
---
Featured Video from Man of Many
---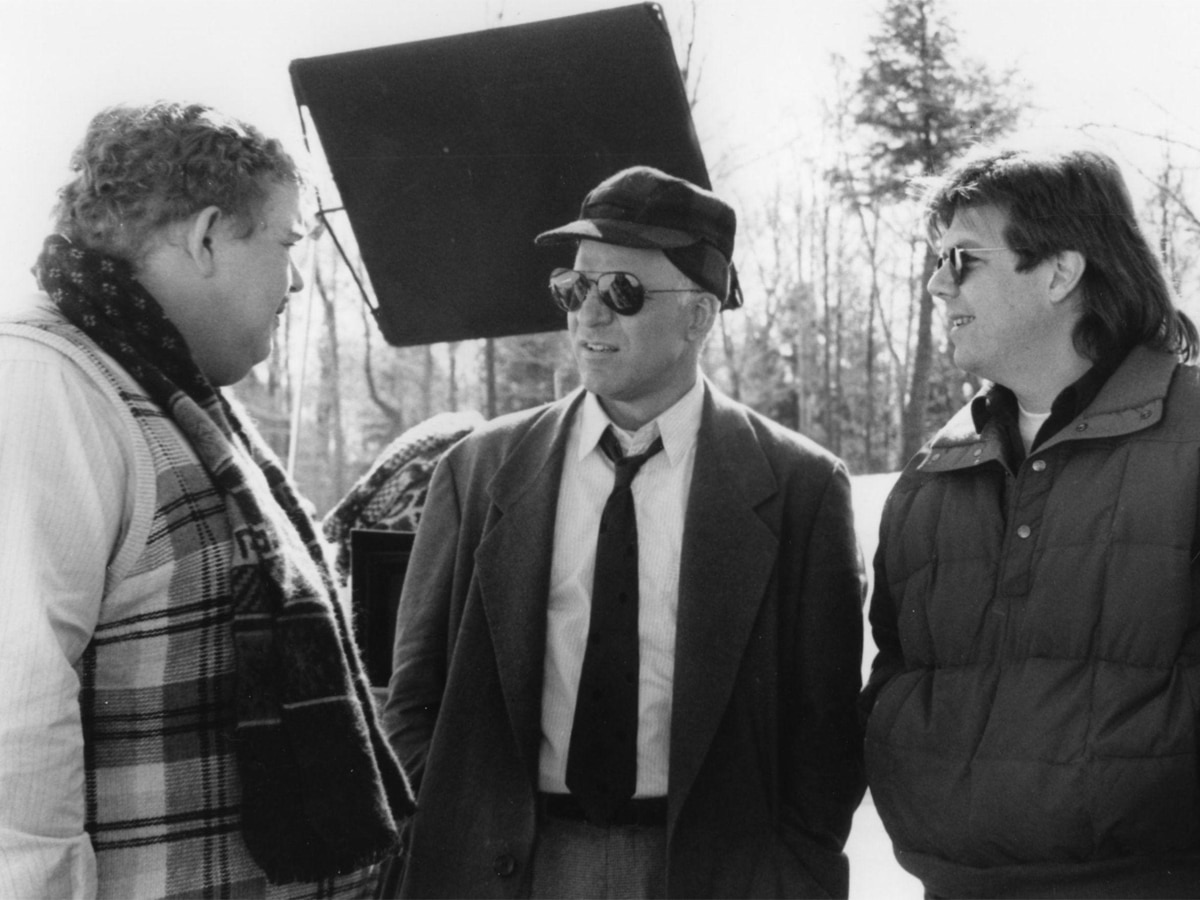 Importantly, Planes, Trains and Automobiles marked a pivotal moment in Hughes' career. Before this point, the filmmaker had been best known for his angsty teen dramedies, such as The Breakfast Club and Pretty in Pink. Managing to not only wrangle but inspire two of the biggest names in comedy was a task in and of itself, but the results speak for themselves.
"Hughes took comedy subgenres such as the teen film, the buddy movie, the family comedy, and the road film, and boosted these flattened out, cliché-bound stories with robust characters capable of generating believably absurd cinematic situations," Casey Burchby of DVD Talk said. "Planes, Trains and Automobiles displays Hughes' powers at their height, as well as Steve Martin and John Candy in two of their very best roles."
If you're looking for a holiday film that you can watch with kids, grandma and whoever else comes to visit, Planes, Trains and Automobiles is one of the best family flicks ever made.
Release date: 26 December 1987 (Australia)
Director: John Hughes
Box office: 49.5 million USD
Budget: 15 million USD
Featured song: Power To Believe
Distributed by: Paramount Pictures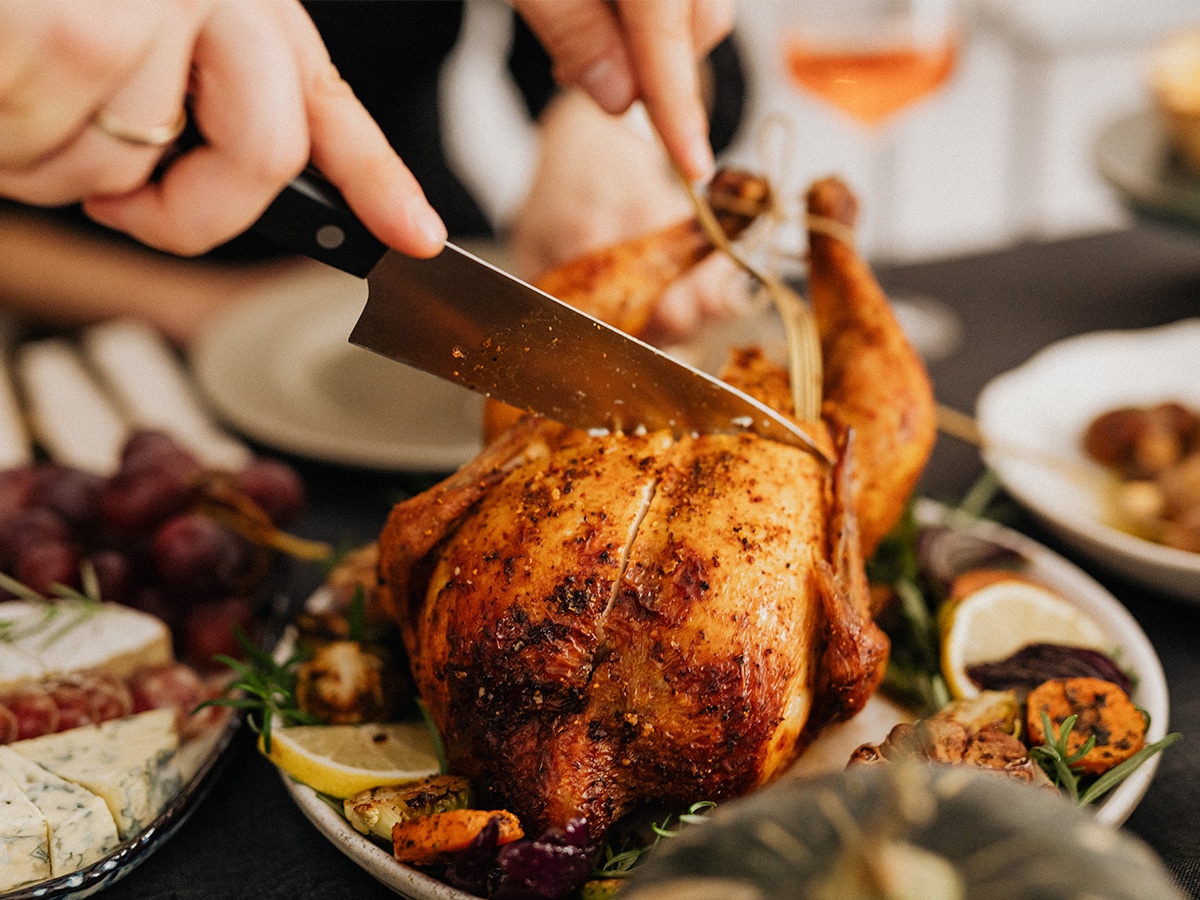 To Eat – Roast Chicken
Of course, it wouldn't be a holiday without a hot roast chook. While you could easily snag one from your local Woolworths via Uber Eats, delivered hot and fresh, the old bachelor's handbag just doesn't compare to a good home-cooked meal. So, if you want to really impress your mum and have grandma clutching her pearls in disbelief, you better get your hands on a good recipe. Needless to say, only one man has the chops to make a two-hour feast in 15 minutes – The Naked Chef himself, Jamie Oliver.
We've tracked down one of the 15-minute master's best recipes, loaded with all the good sh*t you'd expect from a quality roast chook. Of course, Jamie has a tendency to do something weird like slap an orange in the chicken's bum or drizzle a litre of olive oil all over the meal, but we're not going to do that. We're aiming for reliability and ease, the way the holiday seasons should be.
Best of all, you don't need a gaggle of family members to make this roast chicken recipe. Many of the ingredients we needed were already in our pantry, but for everything else, we turned to Uber Eats. The platform to go anywhere and get anything just bumped up its grocery and alcohol offering, dishing out $0 delivery on orders of $20 for Uber One members, and with foodie favourites Woolworths and IGA on-platform, you can make sure your pantry is stocked.
Roast Chicken Ingredients
500g chicken thighs
2 medium onions
2 carrots
2 sticks of celery
1 bulb of garlic
olive oil
1 lemon
1 bunch of mixed fresh herbs
Roast Chicken Recipe
Preheat the oven to 240°C.
Wash and roughly chop the vegetables.
Chuck all of the veg, garlic and herbs into a large roasting tray and drizzle with oil.
Drizzle the chicken with oil (classic Jamie) and season with sea salt and black pepper.
Place the chicken on top of the vegetables and pop the tray in the oven and turn the heat down immediately to 200°C
Cook for 30 minutes.
When the chicken is cooked, take the tray out of the oven and transfer the chicken to a board to rest for 15 minutes.
Grab the Gravox and just smother that bad boy in brown sauce.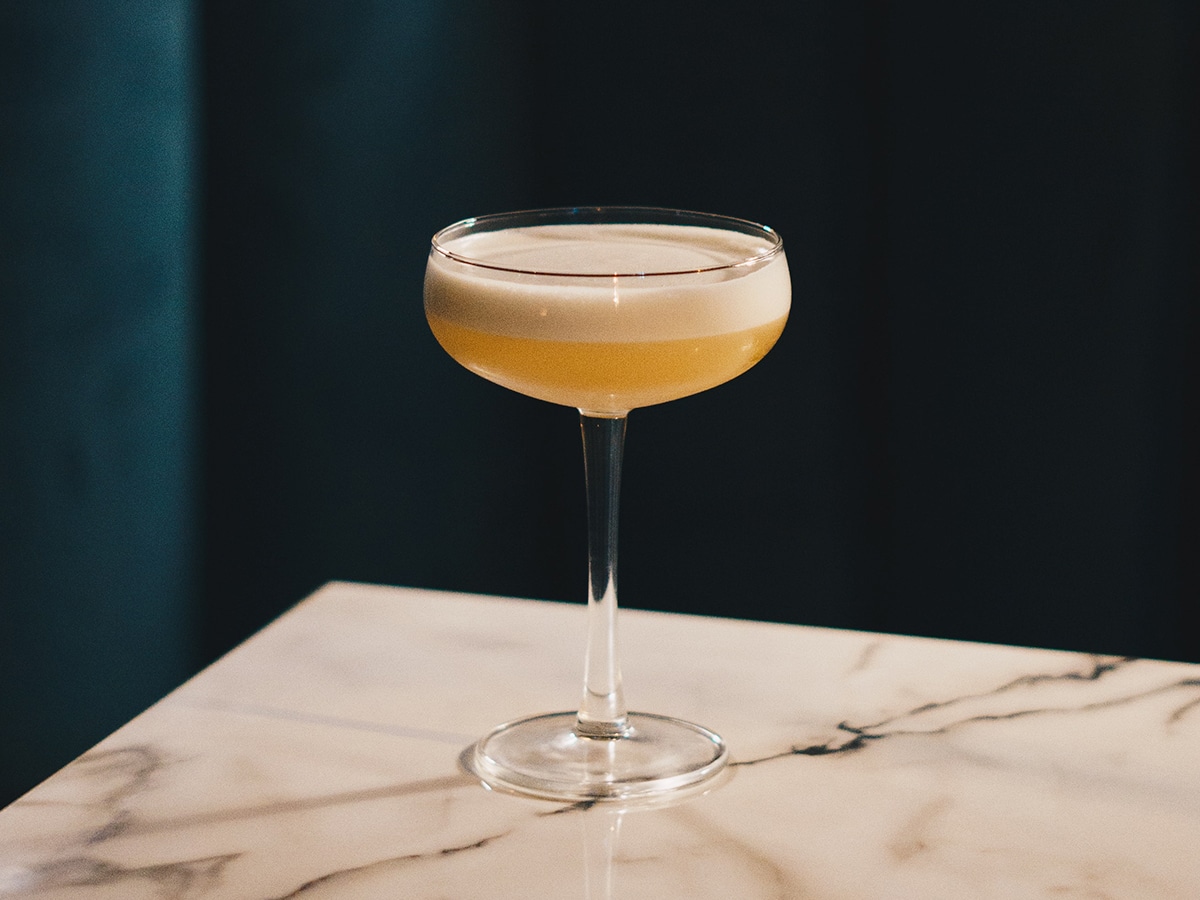 To Drink – Wild Turkey Whiskey Sour
Look, we're not going to lie, we struggled a little to find a holiday-themed cocktail that is actually worth making, but we think we nailed it. After all, what spirit is more suited to the holiday season than Wild Turkey? Here, we're using the iconic Kentucky bourbon, sourced from the local bottle-o with a just few clicks on the Uber Eats app, to make one of the most iconic and refreshing cocktails ever made, the whiskey sour.
If you've never made a whiskey sour before (frankly, how dare you), fear not. The team over at Wild Turkey has put together one heck of a recipe. Quick, easy to make and loaded with those delicious festive flavours, this one will go down easy. Here's what you need.
Wild Turkey Whiskey Sour Ingredients
60ml Wild Turkey 101 Bourbon
20ml fresh lemon juice
15ml ounce simple syrup
15ml egg white (optional)
Garnish: bitters
Wild Turkey Whiskey Sour Recipe
Add Wild Turkey 101 Bourbon, lemon juice, simple syrup and egg white to shaker.
Dry shake" without ice to emulsify.
Add ice.
Shake again.
Strain into coupe glass.
Top off with dash of bitters.
There you have it, turns out crafting a silly season itinerary, menu and drinks list is easier than you may have thought. All you need now is a drunken uncle, a mashed potato fountain and a bit of suppressed family trauma and you're well on your way to nailing the traditional relative get-together.
What's that? Just my family? Oh cool.
---
Featured Video from Man of Many