At 130 Years Old, Bundy Rum is All Grown Up
For many of us, the taste of Bundaberg Rum will elicit the same memory: an intrepid, adolescent sip of the notorious sugarcane champagne mixed with coke, followed by not much else. For many, in fact, the very smell of Bundy can open floodgates of formative nostalgia, bringing back nights spent in the Cross, on dancefloors and in bars. For many others, it's still the drink-of-choice, whether in a can or served neat; after work or for special occasions.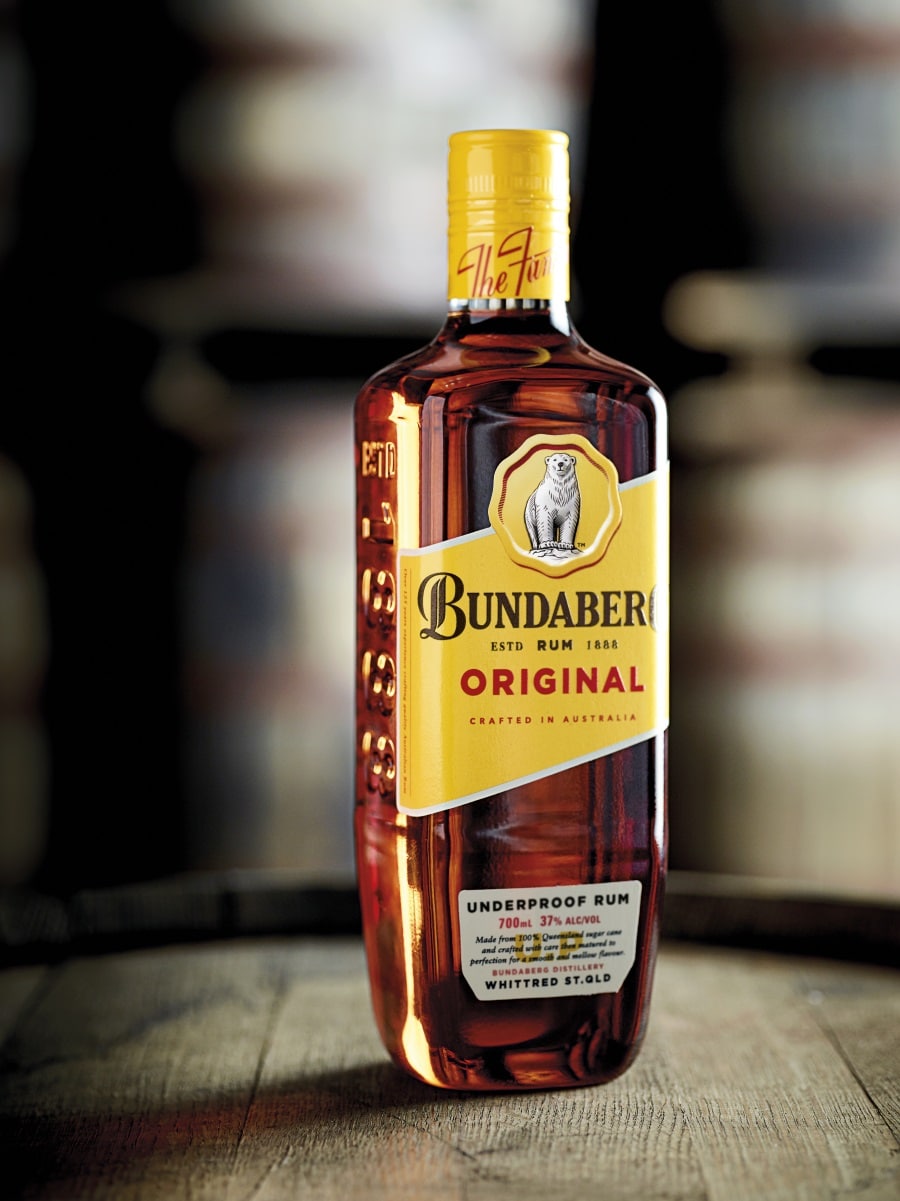 For many of the former category of Bundy imbiber, however, said memory is often enough to swear them off it for life. Its unique aroma–endemic to the local molasses used in its production which carries all the way through the distillation process to the final product–enough to offend their olfactorial sensibilities whenever a bottle of the good stuff is offered. And usually all because of one or two fateful encounters.
The perception has been, for a very long time, that Bundy is little more than Queensland fighting juice; best kept for B&S balls and ute musters. If it's a cocktail you're after, you'd be best off reaching for the Cuban stuff, and if you plan on drinking your rum neat then, well, you'd better find anything else.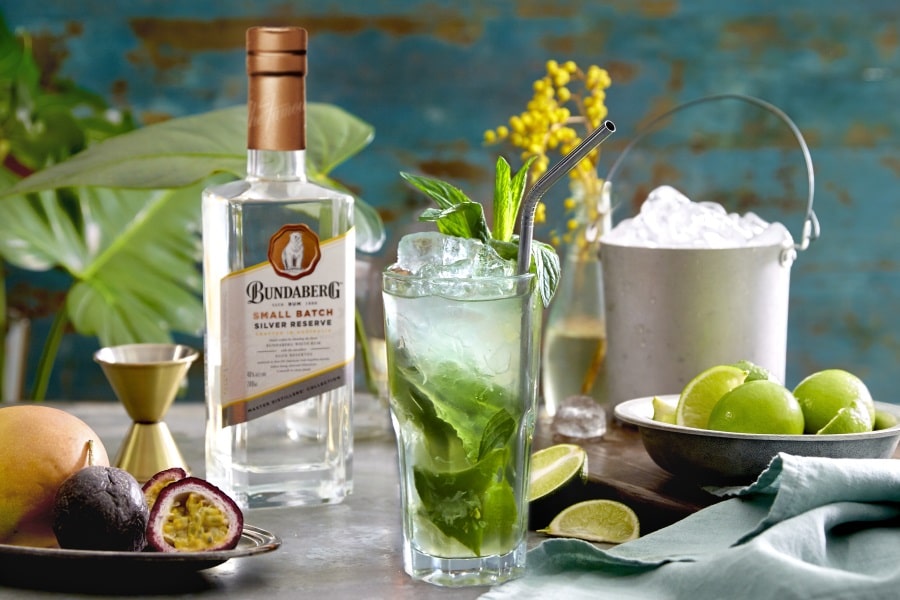 But that is just perception, a malleable construct and one which the folks at the Bundaberg distillery have been working very hard to change. For, as all things must mature, Bundy has enjoyed a renaissance of late, and their newest products aren't pitched at earning the attention of cashed-up bogans at bottle-os; they're winning international awards.
Seven odd years ago, a conscious decision was made to set about making different products at the Bundaberg distillery, which sits proudly on the banks of the Burnett River, in Bundaberg, Queensland. New barrels were introduced to the bonded warehouses, from places like Douro in Portugal, and Jerez in Spain. Ex-bourbon casks from Kentucky and ex-Scotch casks from Scotland were also brought in, to start finishing Bundy in different types of oak; an experiment in flavour that would see the next few years bring about significant change in their extensive facilities.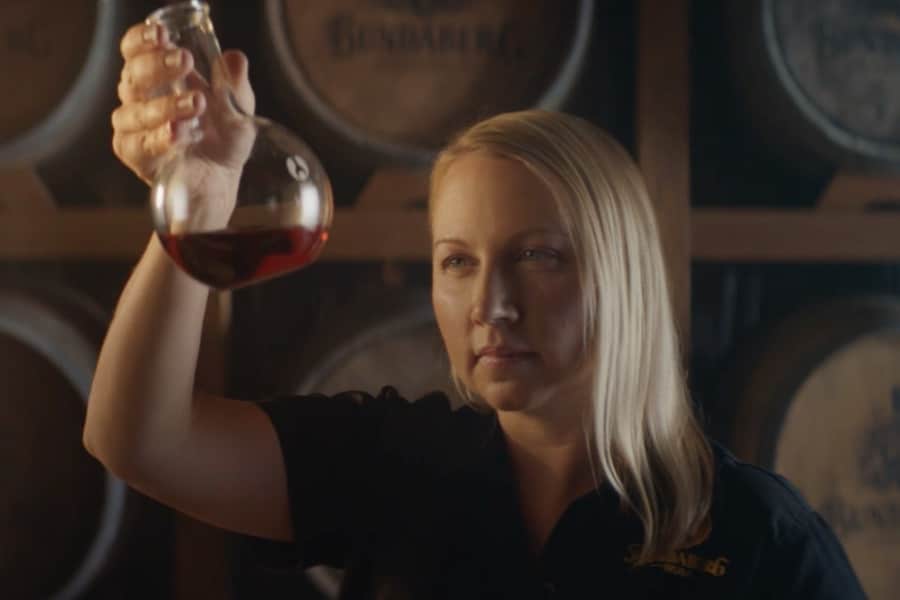 This entire process was brought about by the hiring of Scottish chemist Sarah Watson, who kickstarted a new approach to the Aussie stalwart spirit.
The result is the Master Distillers Collection, a range of products that shamelessly eschew the shackles of tradition whilst embracing practices from abroad, to create a new line of rums that have earned their place on a proud back bar or spirits cabinet. In short, Bundy has grown up.
Bundaberg Rum has been produced on the same site since 1888, and, up until very recently, very little had changed. Despite two fires in the early 20th century–both of which destroyed the facilities–the brand has remained one of the highest-selling spirits in Australia, and in huge numbers too when you consider that it essentially caters to a primarily domestic market. Where other rum brands have found international success in recent years thanks to a global uptick in cocktail culture (and hence sales), Bundy has remained very much an Australian drink, drunk by Australians, in Australia (though international attention has been gifted them in the form of several awards).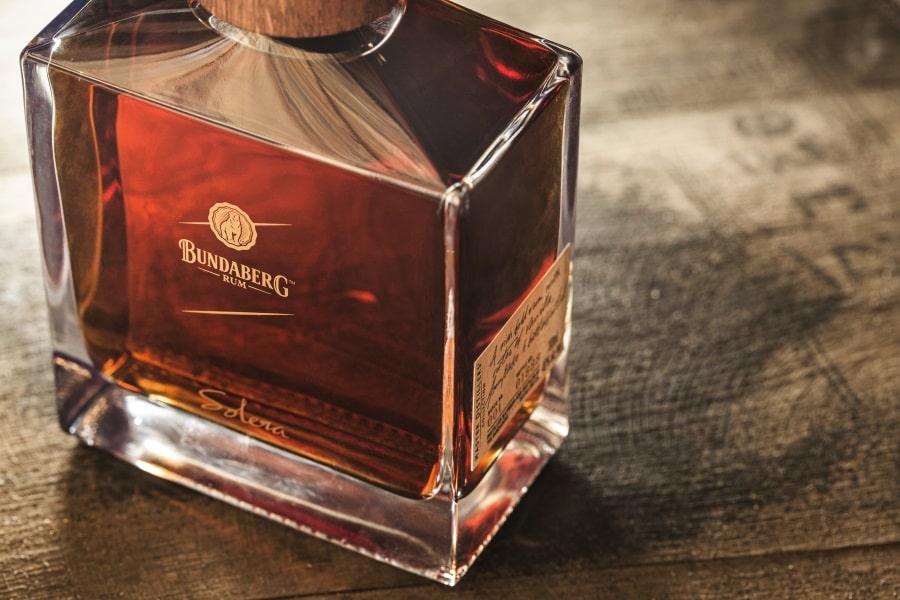 Bundaberg Solera, the cream of Bundy's nascent crop of premium offerings, has recently won the Best Dark Rum category at the World Rum Awards. That is a very big deal. First of all, the World Rum Awards are considered the most respected international rum awards going. Secondly, each year the category is filled with some of the biggest names in the world of rum, including entries from places that have been distilling rum since before Queensland was known to be a place (at least to people who knew anything about rum).
The transformation from the brand with the talking polar bear to one that's gaining traction amongst the spirits judges of the world stage is no accident, but it's just how successful it has been, in a short space of time, that is perhaps most impressive. Bundaberg Underproof (or Bundy UP, to most of its loyal followers), the classic yellow-labelled square bottle that has long been a tipple for tradies and tertiary students, is still the same Bundy it's ever been. But its younger brothers (which are, ironically, aged for longer) have rocketed the brand into a different territory, and connoisseurs have reason to rejoice.
Visiting Bundaberg
Bundaberg is as typically 'Queensland' a place as one would expect. Rich, red volcanic soil lines the sides of the streets, providing nutriment to the plethora of crops which grow in the greater region. 30 per cent of the country's fresh fruit and veg is, in fact, sourced from this part of Queensland, such is the quality of the soil and consistency of its produce.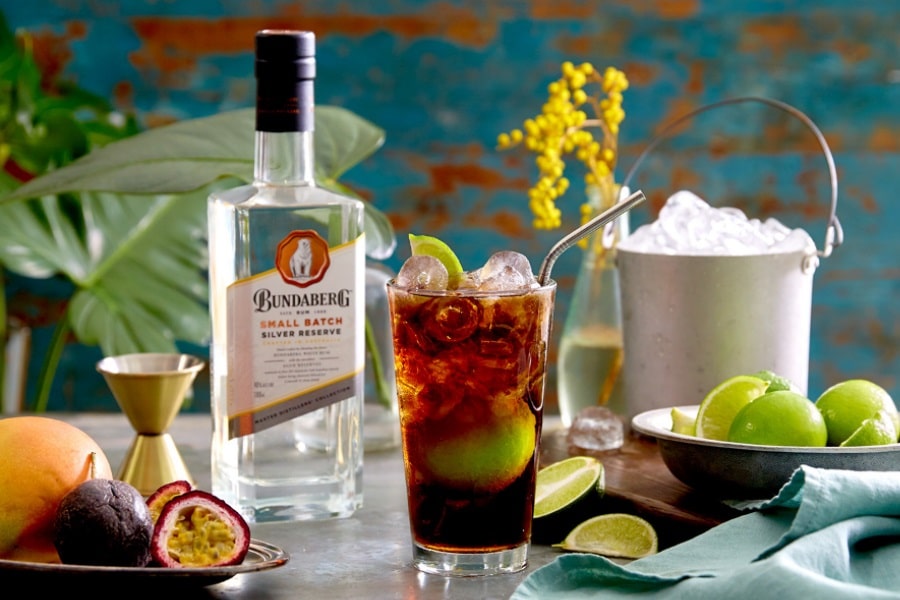 But in Bundaberg, sugar cane is king, and there's a huge amount of it grown here. And, though it is sent off to the refineries, bailed up on the iconic rail cars that run along the tracks endemic to cane country, to produce sugar, it's the molasses that goes off to the Bundaberg Distillery to produce our country's unofficial official spirit. Rail tracks run along the sides of the road all throughout this picturesque part of the world, and it's easy to imagine the workings of this process were not so dissimilar over a hundred years ago.
The Bundaberg distillery has itself won numerous tourism awards for its holistic and generous guided tours, which range from access to their on-site museum to a blend-your-own-rum offering, where guests are guided through the intricate process of rum selection, and given the chance to create their own blend. For AUD$250, in fact, guests can have the full experience, including a tour of the distillery itself, ending with the blending experience, two bottles of their very own formula to take home–custom printed labels and everything–and a couple of drinks in the bar afterwards for good measure.
Some visitors are fans of the yellow labelled spirit, who make the pilgrimage to celebrate their favourite spirit at its birthplace, but, perhaps, the traveller who would most benefit from the experience provided by Bundaberg's knowledgable and friendly staff is the person who knows little to nothing of the spirit, or this particular brand's importance in Australia.
Bundaberg is, indeed, more than just a drink to many. It's a place, its a brand, it's a celebration, it's a night out, it's, often, a sore head the next day. But the brand's slick transition into the premium spirits category has given those who took a gamble on their new direction less than a decade ago cause for celebration, and Australians reason to be proud of a brand that's taken itself from rural pubs to trendy cocktail lounges in a very short space of time.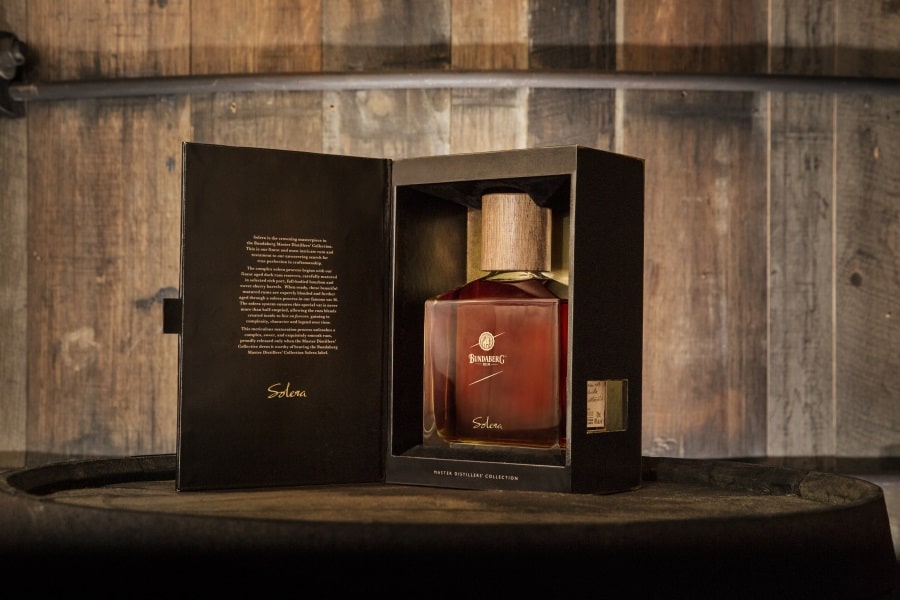 Bundaberg Rum's (Many) Recent Awards
Bundaberg Rum: Solera
• 2019 – San Francisco Wine & Spirits Competition: Double Gold Medal
• 2018 – New York Wine & Spirits Competition: Double Gold Medal
• 2017 – World Rum Awards: World's Best Dark Rum
• 2017 – San Francisco Wine & Spirits Competition: Gold Medal
Bundaberg Rum: Small Batch Reserve
• 2016 – World Rum Awards: World's Best Gold Rum
• 2015 – San Francisco Wine & Spirits Competition: Best Dark/ Gold Rum In Show
• 2015 – San Francisco Wine & Spirits Competition: Double Gold Medal
Bundaberg Rum: Blenders Edition
• 2017 – International Spirits Challenge: Gold Medal & Rum Tasting Trophy
• 2016 – World Rum Awards: World's Best Rum
• 2016 – World Rum Awards: World's Best Dark Rum
• 2016 – New York Wine & Spirits Competition: Double Gold Medal
Bundaberg Rum: Small Batch Vintage Barrel
• 2017 – World Rum Awards: Australia's Best Dark Rum
Browse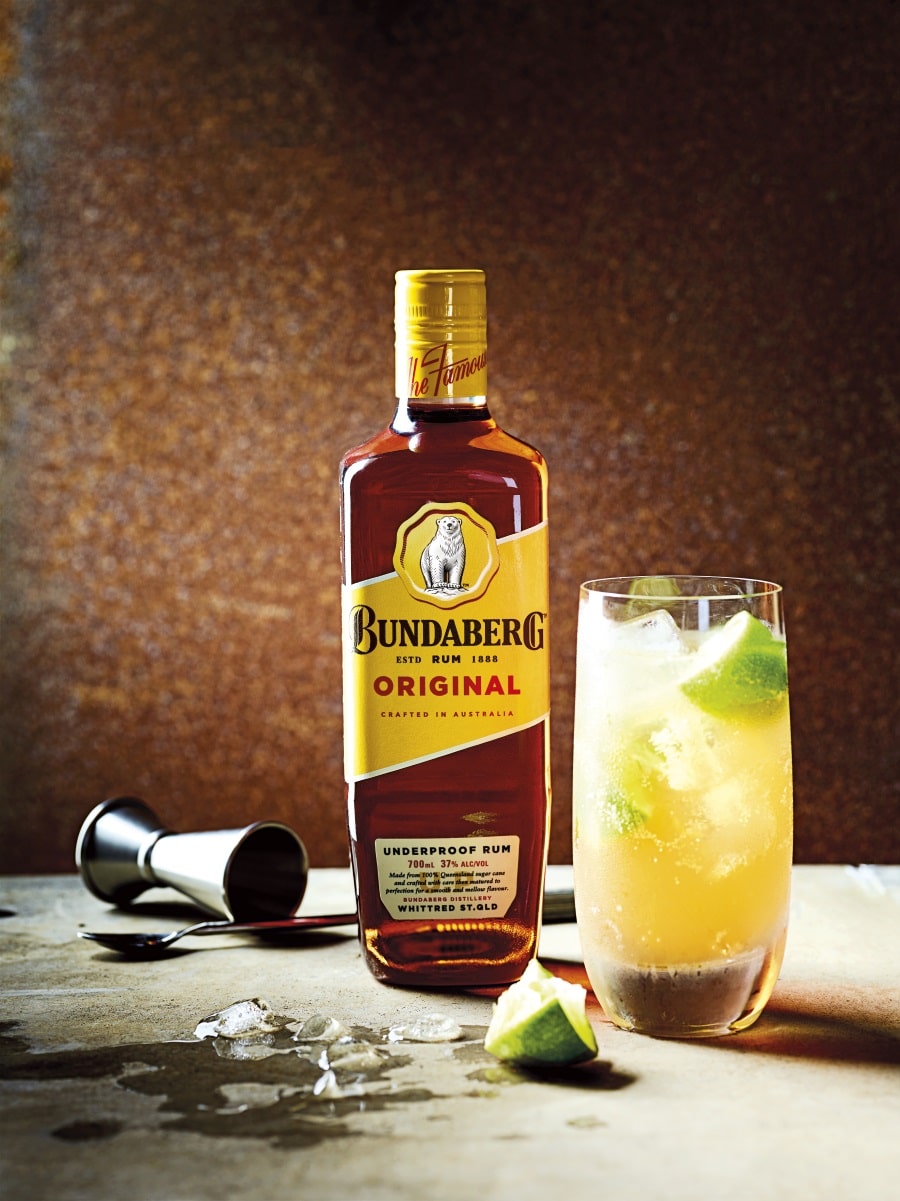 The writer travelled to Bundaberg as a guest of Bundaberg Rum.