17 Best Coffee Shops & Brands in Australia
This article feature insights from Australian coffee expert and Campos Chief Coffee Officer, Adam Matheson.
Australia's best coffee is a claim we don't take lightly. As a nation of coffee lovers, we've gotten pretty good at telling our medium roasts from our dark blends. We don't just settle for the good old daily brew. Finding the best coffee shop in Australia is a never-ending pursuit we gladly take on with nationalistic enthusiasm, but it can be a little daunting when sifting through the hundreds of google results and online retailers. Luckily enough, we've suffered through the caffeine jitters, 3pm headaches and sleepless nights to narrow down the best coffee in Australia. Here is a list of the best Australian coffee brands for your next caffeine fix.
You'll also like:
How to Make Cold Brew Coffee That Actually Tastes Good
How to Make Whipped Coffee: The Viral TikTok Recipe
110 Best Specialty Coffee Shops & Cafes in Sydney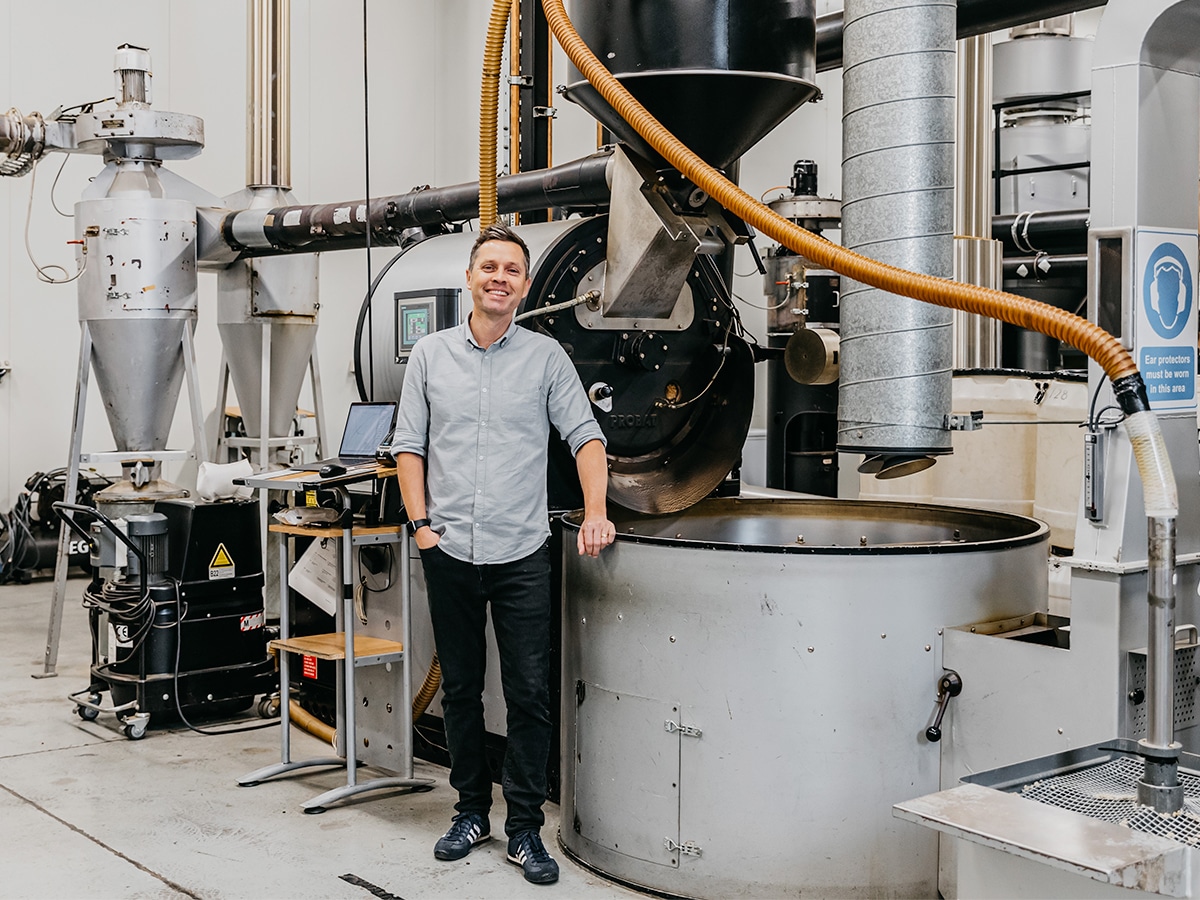 Australian Coffee at a Glance
If you cast your eye back a few decades, coffee was seen and approached under a completely different lens. Instant coffee held the reins and speciality cafes were run by immigrants and ex-pats looking for a slice of the old country Down Under. Towards to the turn of the millennium, things changed. Adam Matheson, Campos Chief Coffee Officer believes the multicultural landscape has served as the catalyst behind the country's growing cafe culture.
"Thanks to the influence Greek and Italian immigrants, Australian café culture has largely been driven by a love of espresso and more traditional brewing methods like the French press (plunger) and stovetop brewers," Matheson tells Man of Many. "Coffee in Australia, if it wasn't instant, was typically bitter, hot and had little focus on freshness and consistency. Our perceptions have changed over the past twenty years, where we've seen more independent specialty cafes and roasteries, rather than the larger chains, advocate a more transparent, quality focused approach that is more like what we see within the wine industry."
The change in ideology has seen the best coffee in Australia celebrated on the global stage. With a renewed focus on coffee origins and the regions and farms within them, Australian coffee fans have helped build a burgeoning industry that many are trying to capitalise on. Some, more successful than others.
"In general Australians have a solid appreciation of fine food and beverages. This is partly why Australian consumers largely rejected the Starbucks revolution and it's a real credit to us as a coffee loving nation," the Australian coffee expert says. "Our baristas, roasters and coffee professionals, who fortunately have come to Australia from all corners of the globe, are passionate about learning, improving and even competing in global coffee events. Australian brewed coffee holds a strong position on the world stage. As a country, we've moved from being influenced to being influencers in world coffee. The fact that our Flat White can now be found around the world is testament to that."
Best Coffee in Australia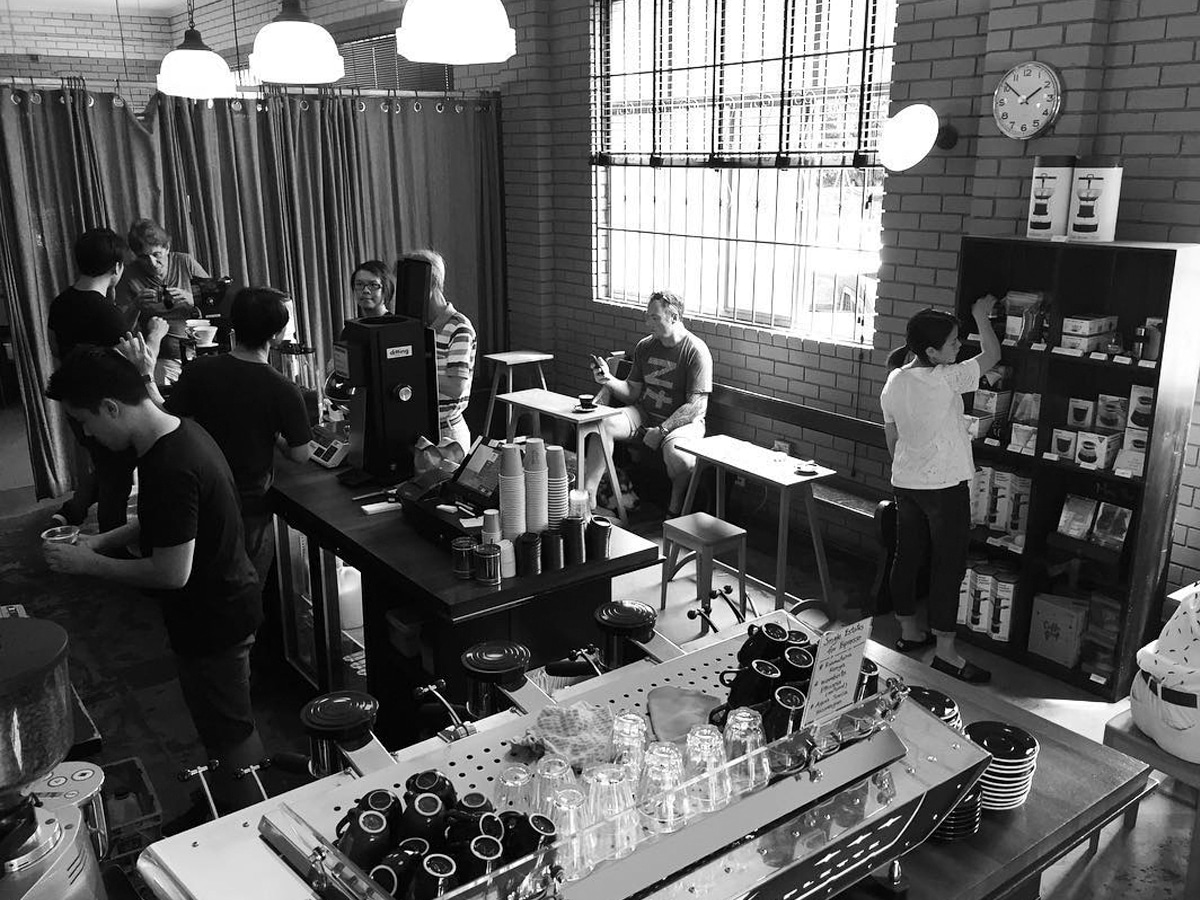 1. Coffee Alchemy, Marrickville, NSW
When it comes to the best coffee brands in Australia, Coffee Alchemy takes the cake. The Marrickville roaster is a recipient of the Australian Barista Champion title, the Australian Cupping Champion title and winner of five coffee bean awards. Grab a coffee and a bag of beans at the store or order your beans online.
Known for: single origin blends, espresso
Address: 24 Addison Rd, Marrickville NSW 2204
Phone: +61 2 9516 1997
Trading Hours: Mon-Fri 7am-2pm, Sat 8am-3pm, Sun 9am-1pm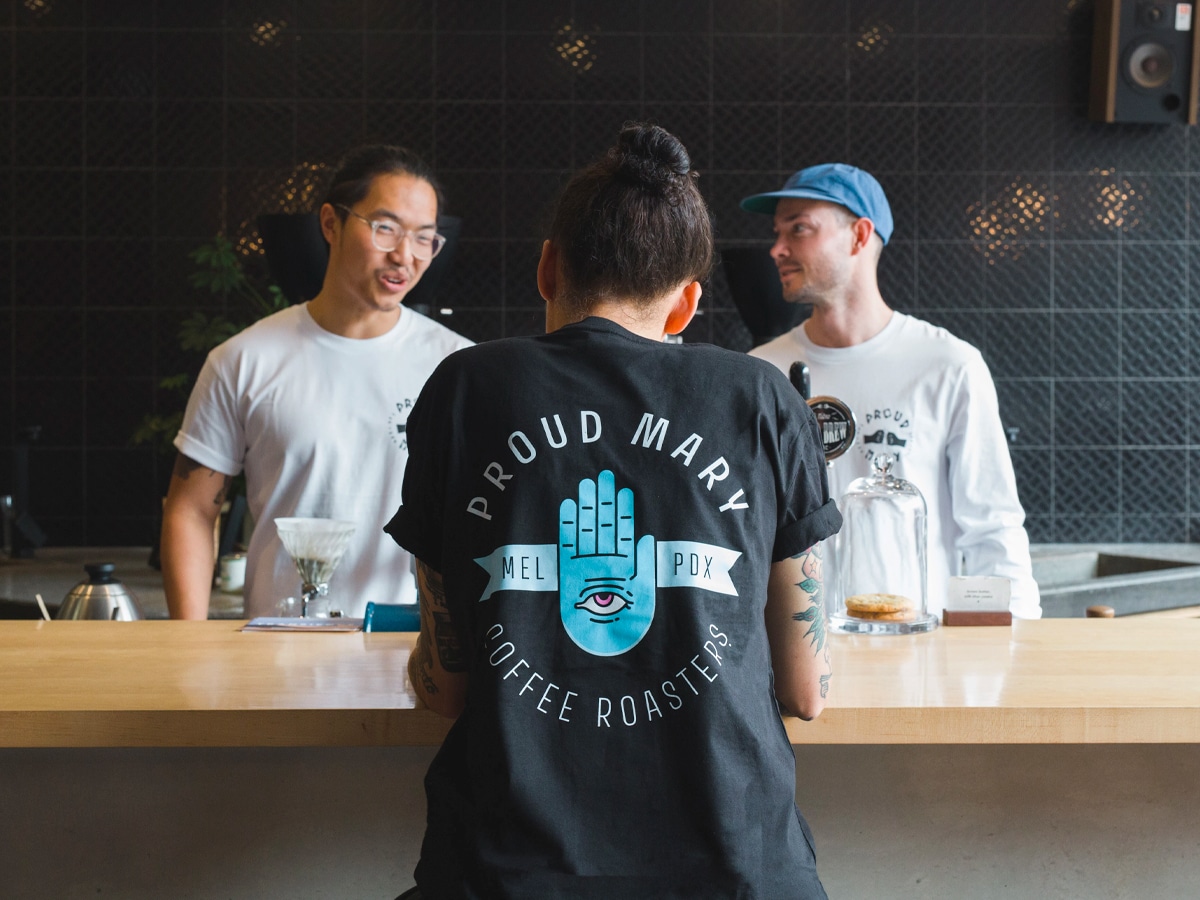 2. Proud Mary, Collingwood, VIC
The grinders at Proud Mary are full of their home-roasted blends which you can also purchase as a take-home treat. You can even get their delicious blends delivered straight to your door with a fortnightly subscription. When you get named one of the best cafes in Melbourne, you know you're on to a good thing.
Known for:
Address: 172 Oxford Street, Collingwood VIC 3066
Phone: +61 3 9417 5930
Trading Hours: Mon-Fri 8am-3pm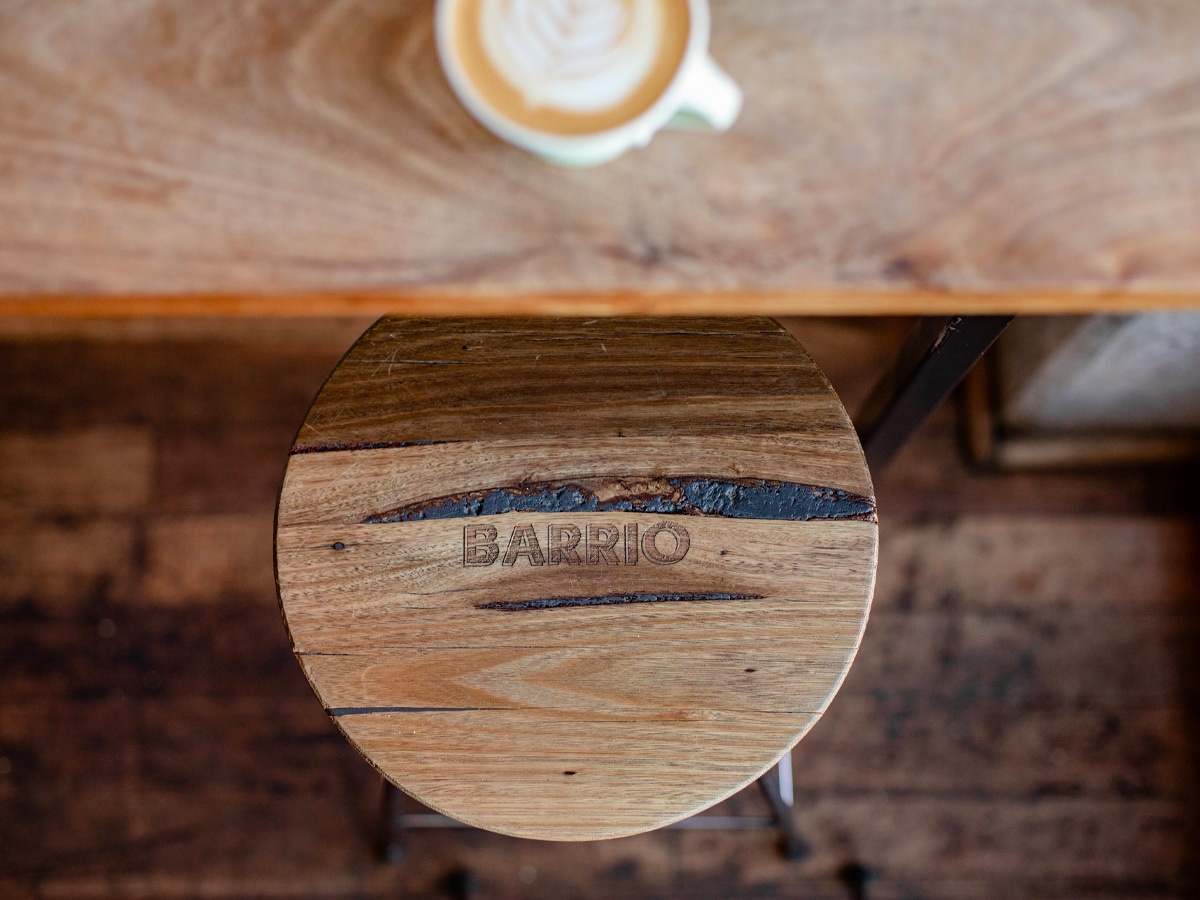 3. Barrio Collective Coffee, Braddon, ACT
If you're after some of the best coffee in Australia and you happen to be in Canberra, check out Barrio Collective Coffee. With their range of specialty brews and selection of sweet tasty pastries, you really can't go wrong for a coffee break.
Known for: pastries, specialty blends
Address: 59/30 Lonsdale Street, Braddon ACT 2612
Phone: +61 0423 100 814
Trading Hours: Mon-Fri 7am-2.30pm, Sat-Sun 8am-2.30pm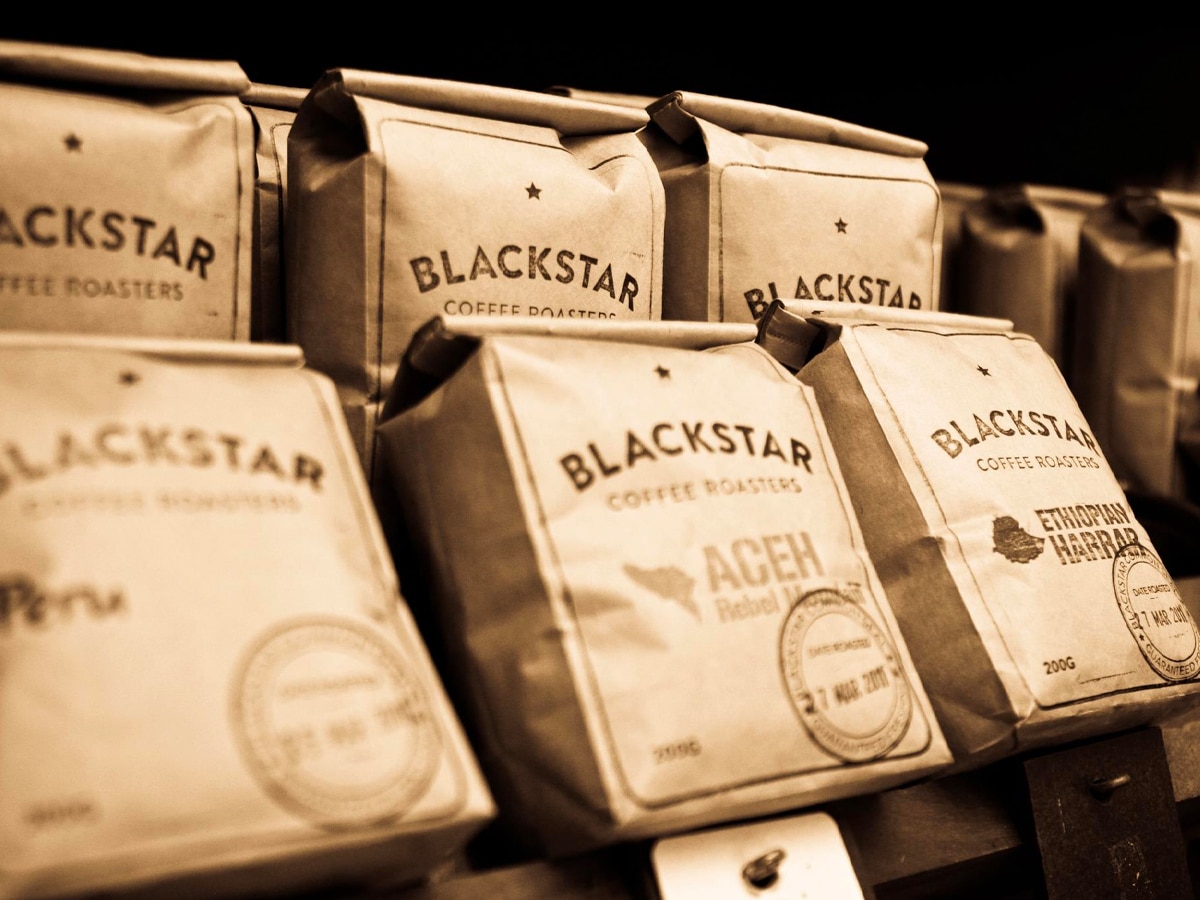 4. Blackstar Coffee, West End, QLD
Blackstar Coffee in Brisbane's West End might be the best little coffee spot in town, but behind the scenes, there is a hefty operation going on. The brand offers a wealth of single-origin and espresso blends perfect for those who want to up their at-home coffee fix.
Known for: single origin blends
Address: 44 Thomas St, West End QLD 4101
Phone: (07) 3217 2323
Trading Hours: Mon-Sun 7am-3pm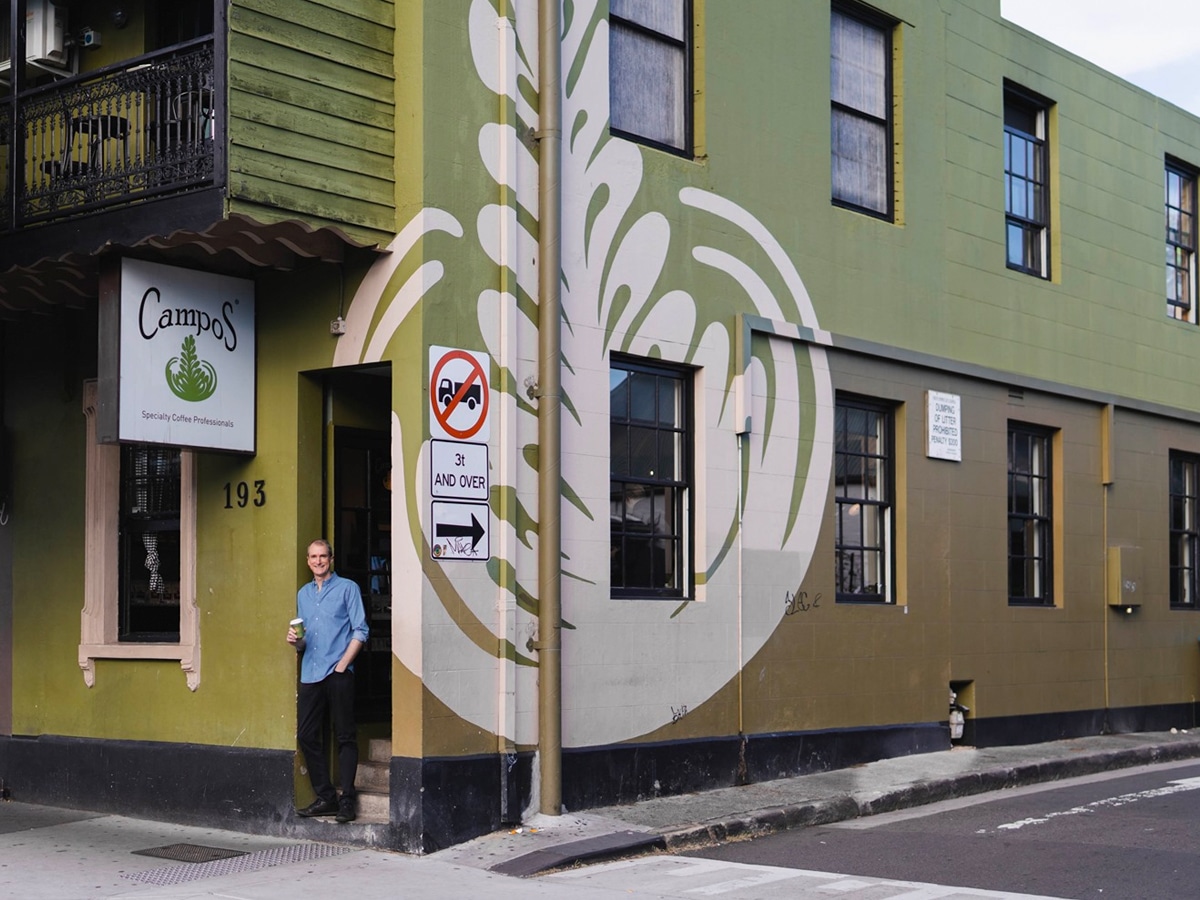 5. Campos Coffee, Newtown, NSW
The flagship New South Wales storefront for the iconic Australian roaster, Campos Coffee in Newtown is a perfectionist's paradise. From expertly brewed lattes to the more experimental roasts, the cafe offers a little bit of everything. Best of all, this isn't big business playing house. Campos Coffee is fully ingrained in the classic Newtown scene, and rightfully so.
Known for: single origin blends
Address: 193 Missenden Rd, Newtown NSW 2042
Phone: (02) 9516 3361
Trading Hours: Mon-Fri 7am-4pm Sat 8am-5pm, Sun 8am-4pm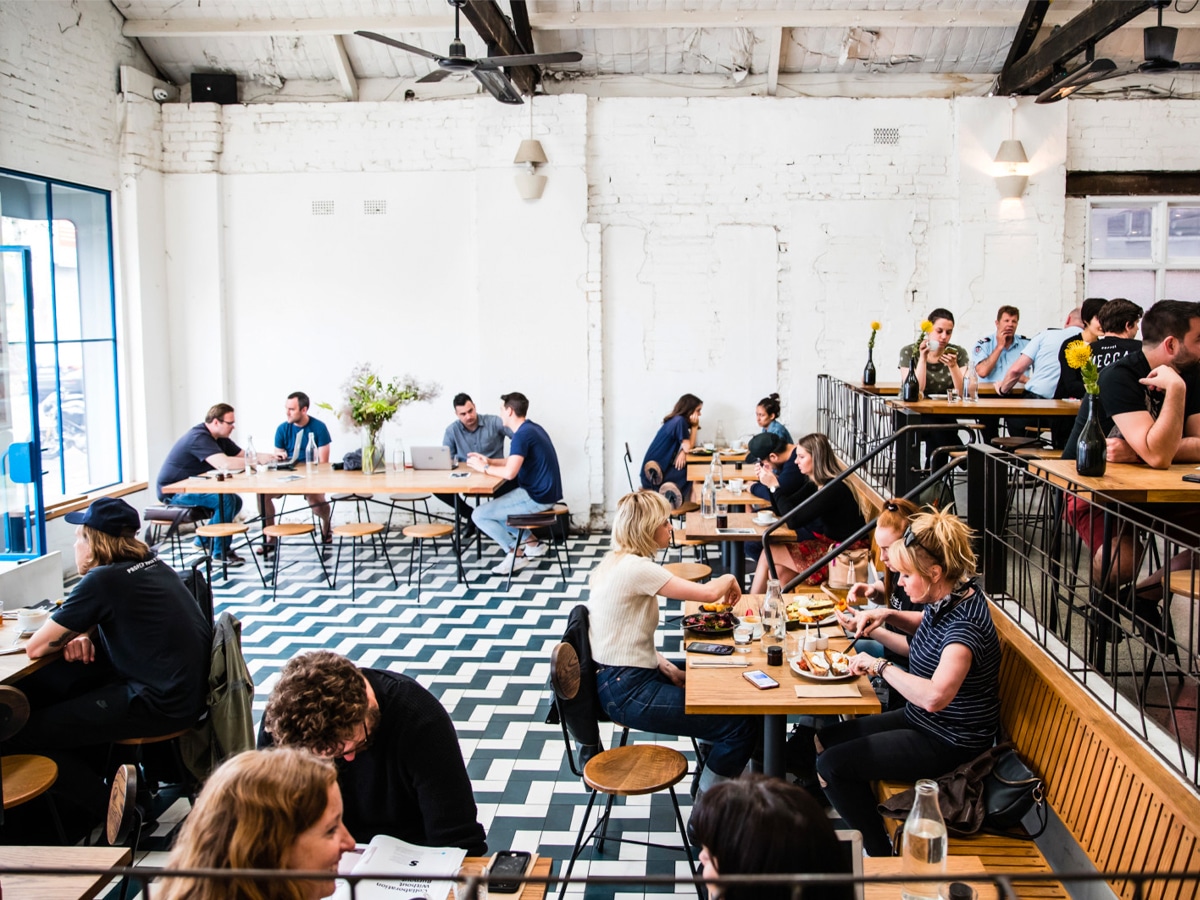 6. Mecca Coffee, Alexandria, NSW
You can smell the beans before Mecca in Alexandria is even in sight. That's because they roast on sight in their vintage Probat roasters, ensuring consistency and deliciousness. Check them out and even grab a bag or some pods to take home the next time you're in Alexandria.
Known for: Bounty coffee, BAE roll
Address: 26 Bourke Road, Alexandria NSW 2015
Phone: +61 2 9806 3030
Trading Hours: Mon-Fri 7am-3pm, Sat-Sun 8am-3pm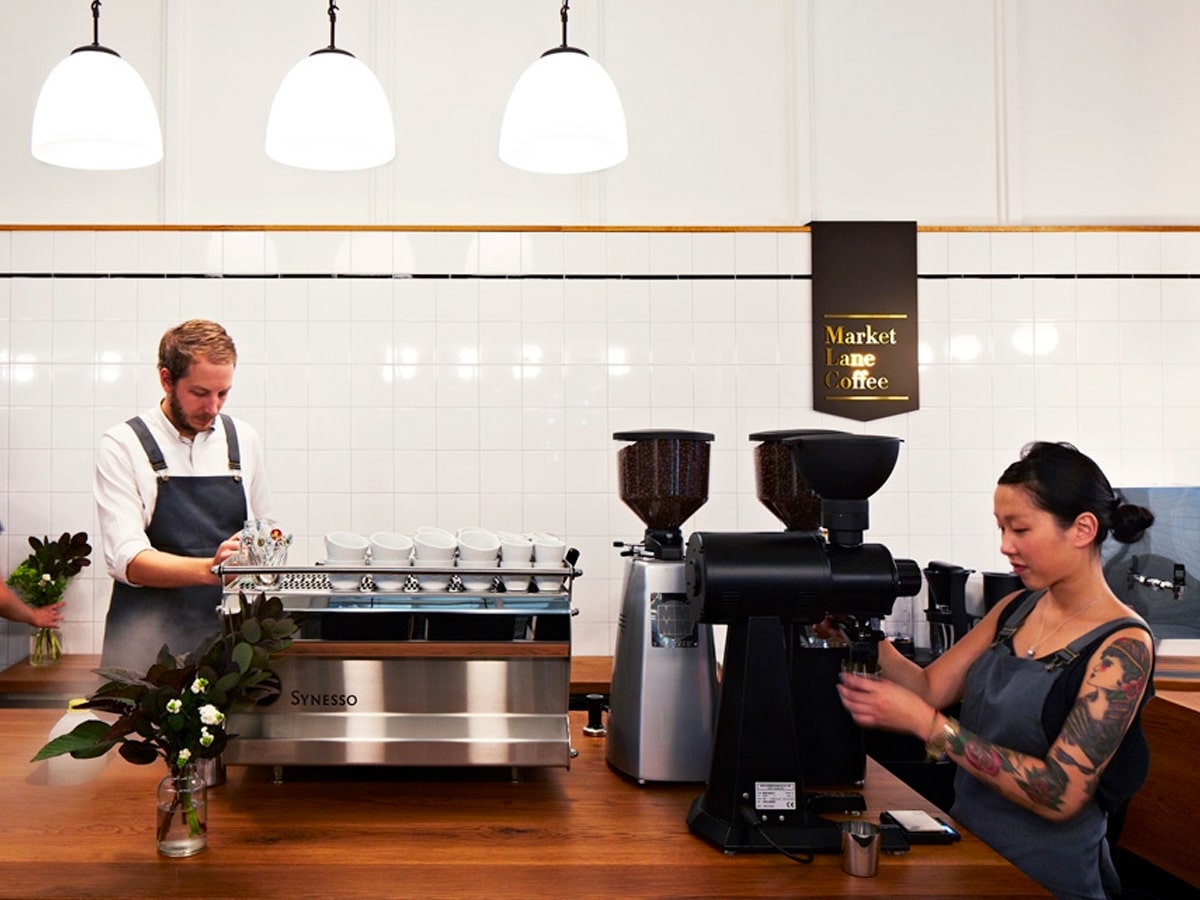 7. Market Lane Coffee, Melbourne, VIC
This boutique roaster and retailer prides itself on sourcing beans sustainably from the best producers around the world. Market Lane Coffee's roasting takes place at Prahran Market and only in small batches. The shop is where they serve seasonal coffee and where you can purchase your own supply to take home.
Known for: single origin beans
Address: 8 Collins Street, Melbourne VIC 3000
Phone: +61 3 9804 7434
Trading Hours: Mon-Fri 7am-2pm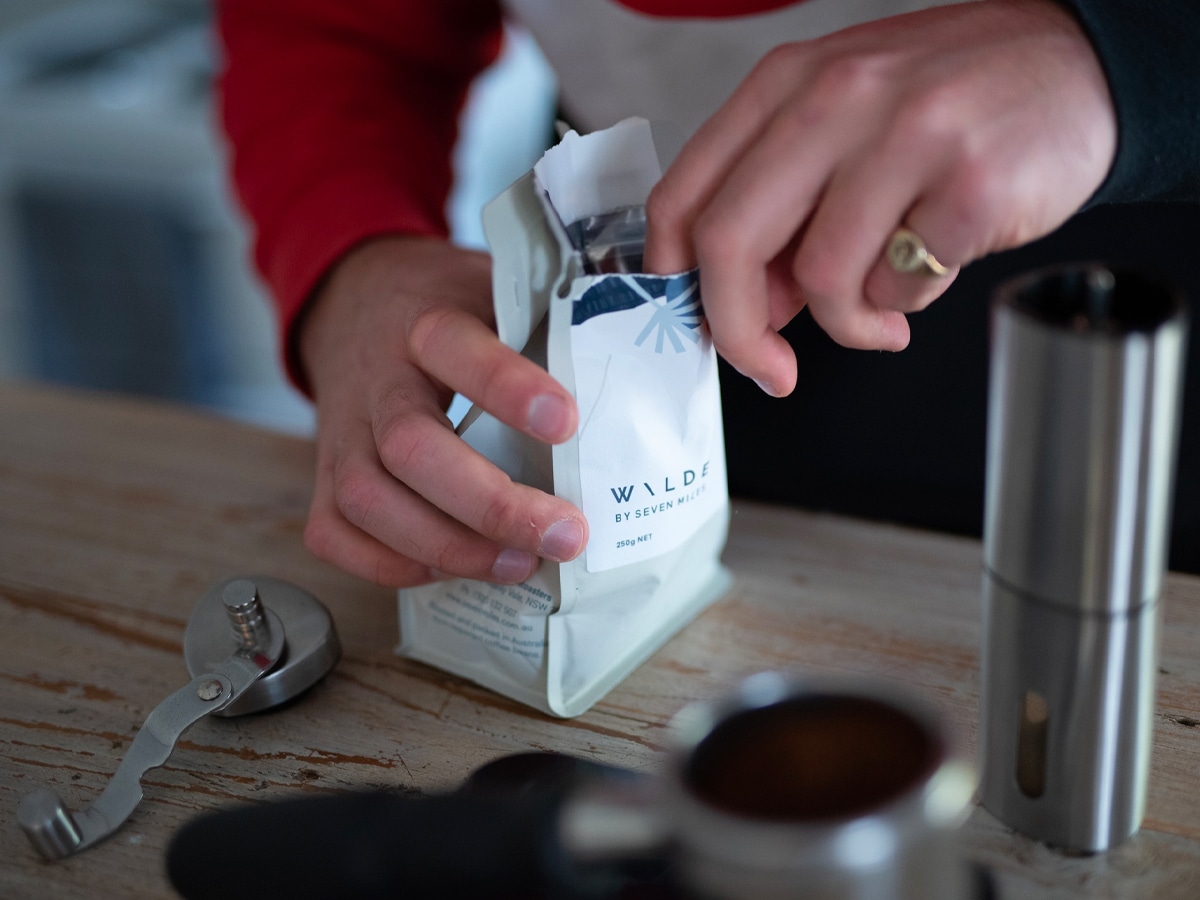 8. Seven Miles Roasters, Manly Vale, NSW
Led by a team of award-winning coffee roasters, Seven Miles Roasters delivers the goods by the cup. Not just one of Australia's best coffee producers, the business also offers industry-leading coffee science, cafe support & sustainability programs. As they put it, it's where art meets science to create exceptional coffee.
Address: 75 Kenneth Rd, Manly Vale NSW 2093
Hours: Mon-Fri: 8:30am-5pm
Phone: 1300 132 507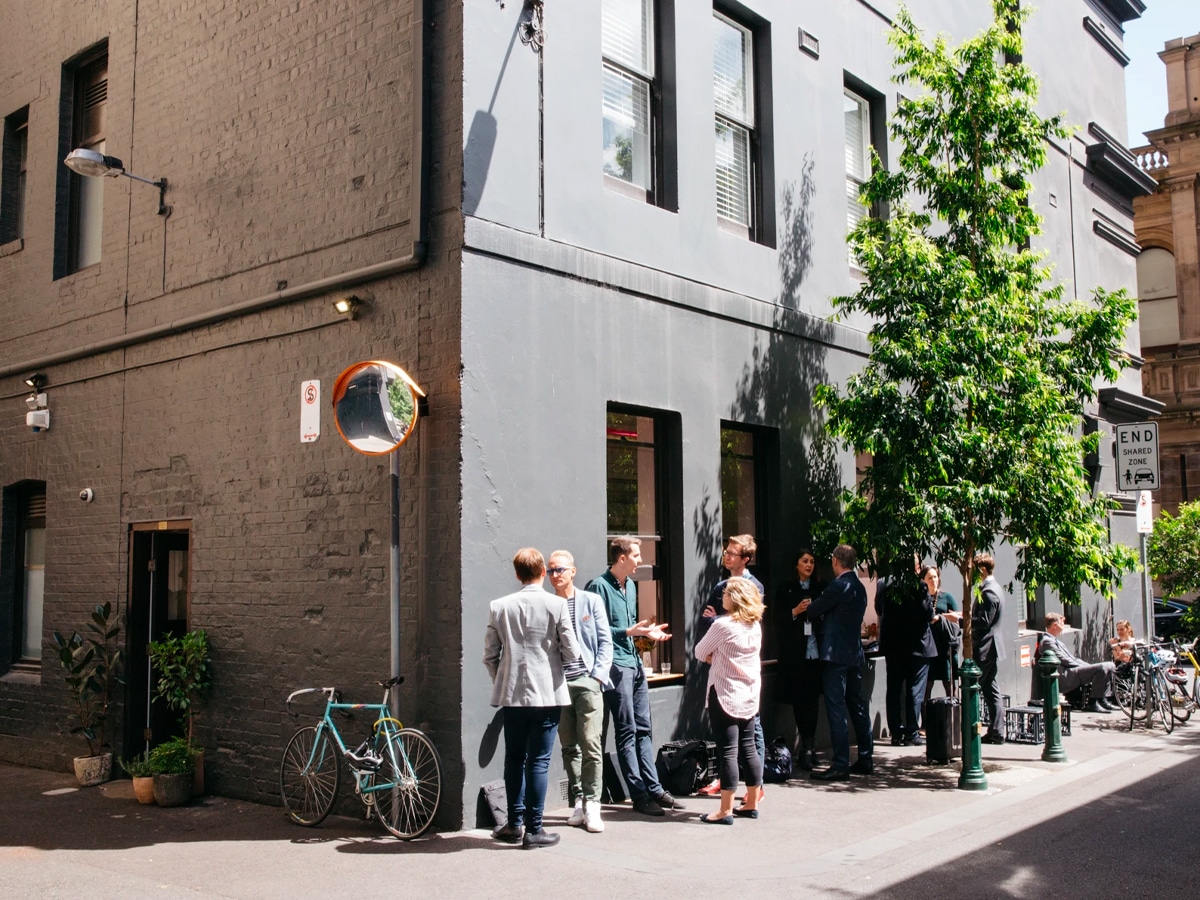 9. Patricia Coffee Brewers, Melbourne, VIC
For the best coffee Australia has to offer, make your way to Melbourne's CBD down Little Bourke Street and you find Patricia coffee brewers. A quaint coffee shop that really knows how to roast a bean and offers a range of delicious coffees and local baked goods. A perennial favourite for Melbourne's caffeine addicted locals, Patricia has already you could want and a glass of sparkling water on top. If you're looking for the best coffee shop in Australia, this may very well be it.
Known for: single origin coffee, flat white
Address: 493-495 Little Bourke Street, Melbourne VIC 3000
Phone: +61 2 9806 3030
Trading Hours: Mon-Fri 7am-4pm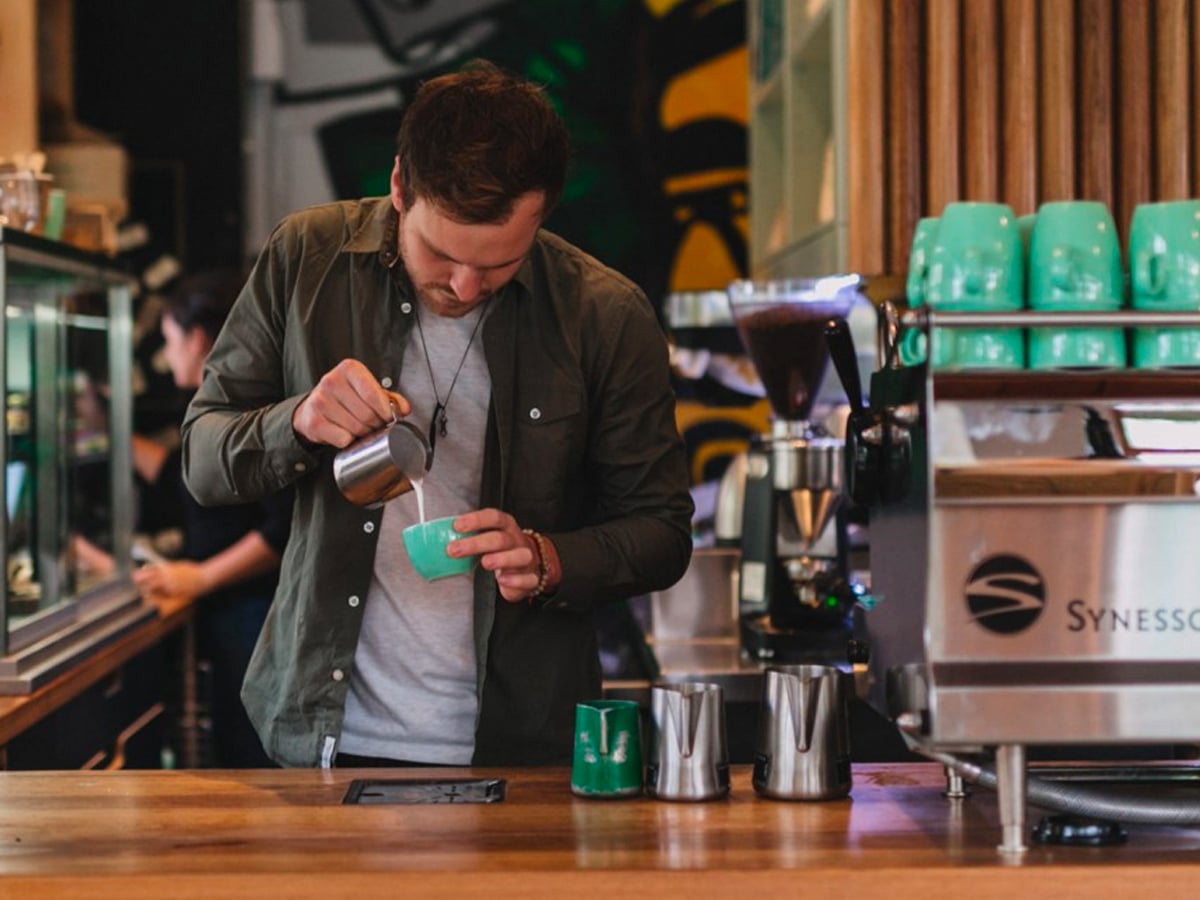 10. The Cupping Room, Canberra, ACT
If you are after some of the best coffee brands Australia has to offer, then The Cupping Room in Canberra is the answer for every coffee lover. Think cold drip filter coffee, pour overs, espresso and more, plus some superbly crafted reserve teas and blends, perfect for your next pick me up.
Known for: black betty coffee
Address: 1/1-13 University Avenue, Canberra ACT 2601
Phone: +61 2 6257 6412
Trading Hours: Mon-Fri 7am-4pm, Sat-Sun 8am-3pm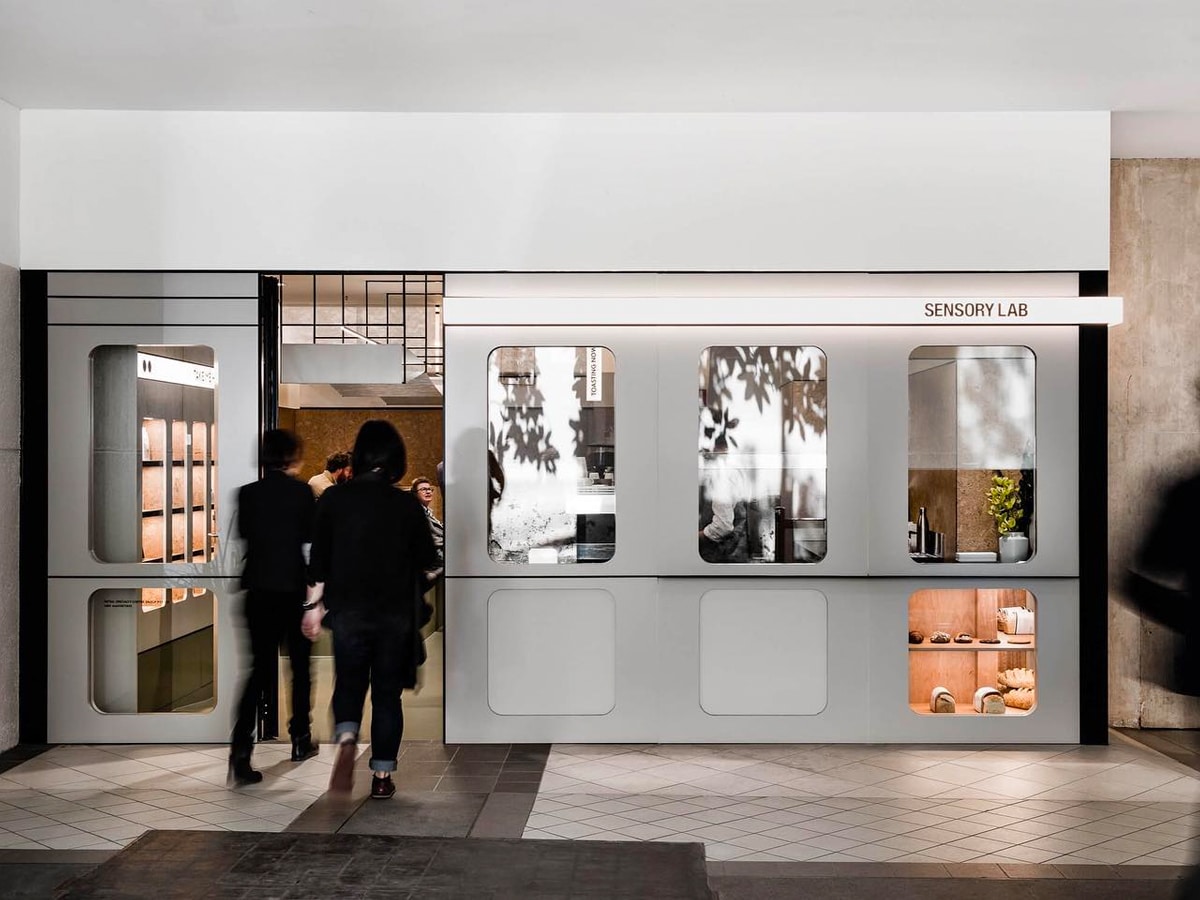 11. Sensory Lab, Melbourne, VIC
Sensory Lab is a staple in Melbourne and Sydney and has now even opened up shop on the other side of the world in Central London. The little Collins street store is a cosy spot for sampling some of the best coffee in Australia and a tidy selection of coffee beans to take home with you.
Known for: long black, espresso
Address: 297 Little Collins Street, Melbourne VIC 3000
Phone: +61 3 9132 8960
Trading Hours: Mon-Fri 8am-6pm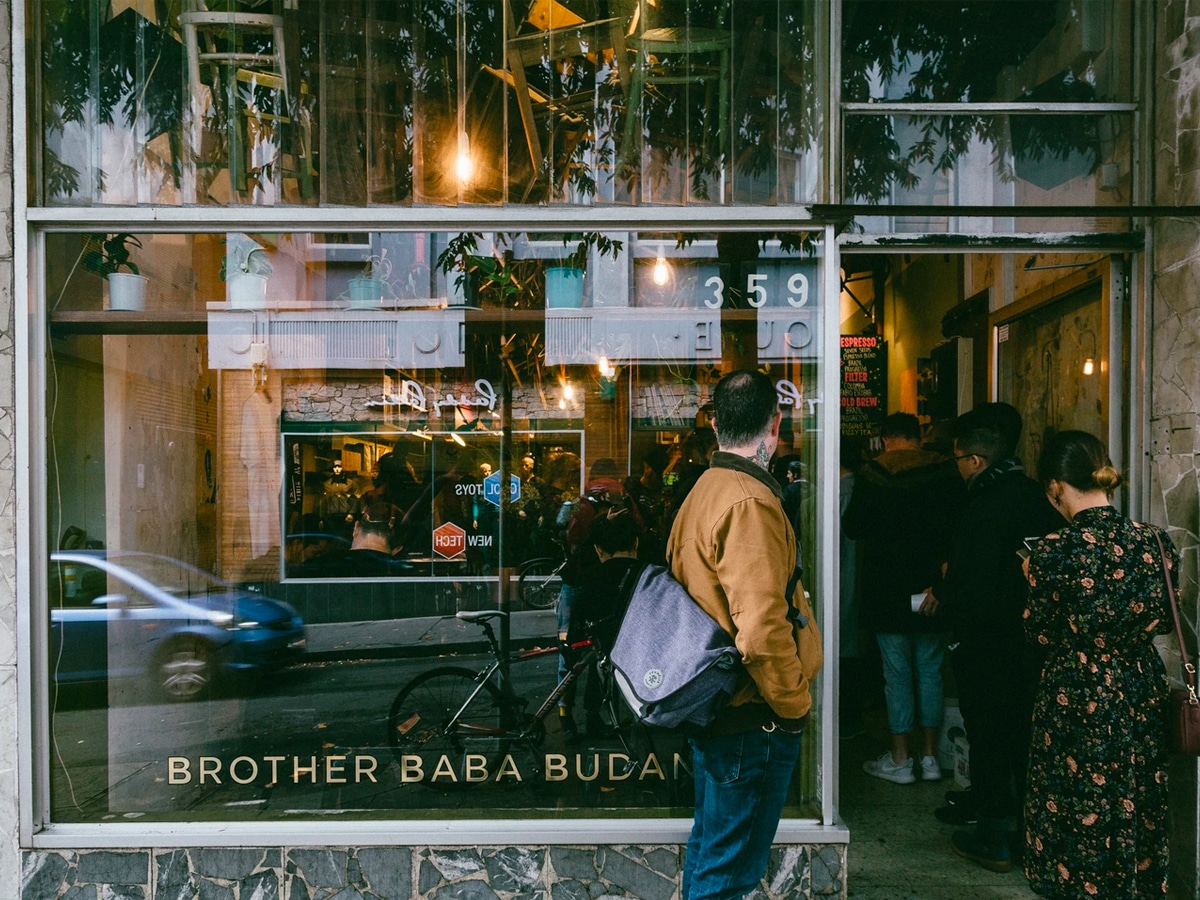 12. Seven Seeds, Carlton, VIC
Seven Seeds started way back in 2007 and eventually developed into the café-roastery model that it is today. You can check out their store in Carlton, sample all they have to offer and purchase their current range of espresso and filter coffee, which includes beans sourced from Guatemala, Ethiopia, Colombia and Brazil.
Known for: seven seeds espresso blend
Address: 114 Berkeley St, Carlton VIC 3053
Phone: +61 0460 579 905
Trading Hours: Mon-Fri 7am-4pm, Sat-Sun 8am-4pm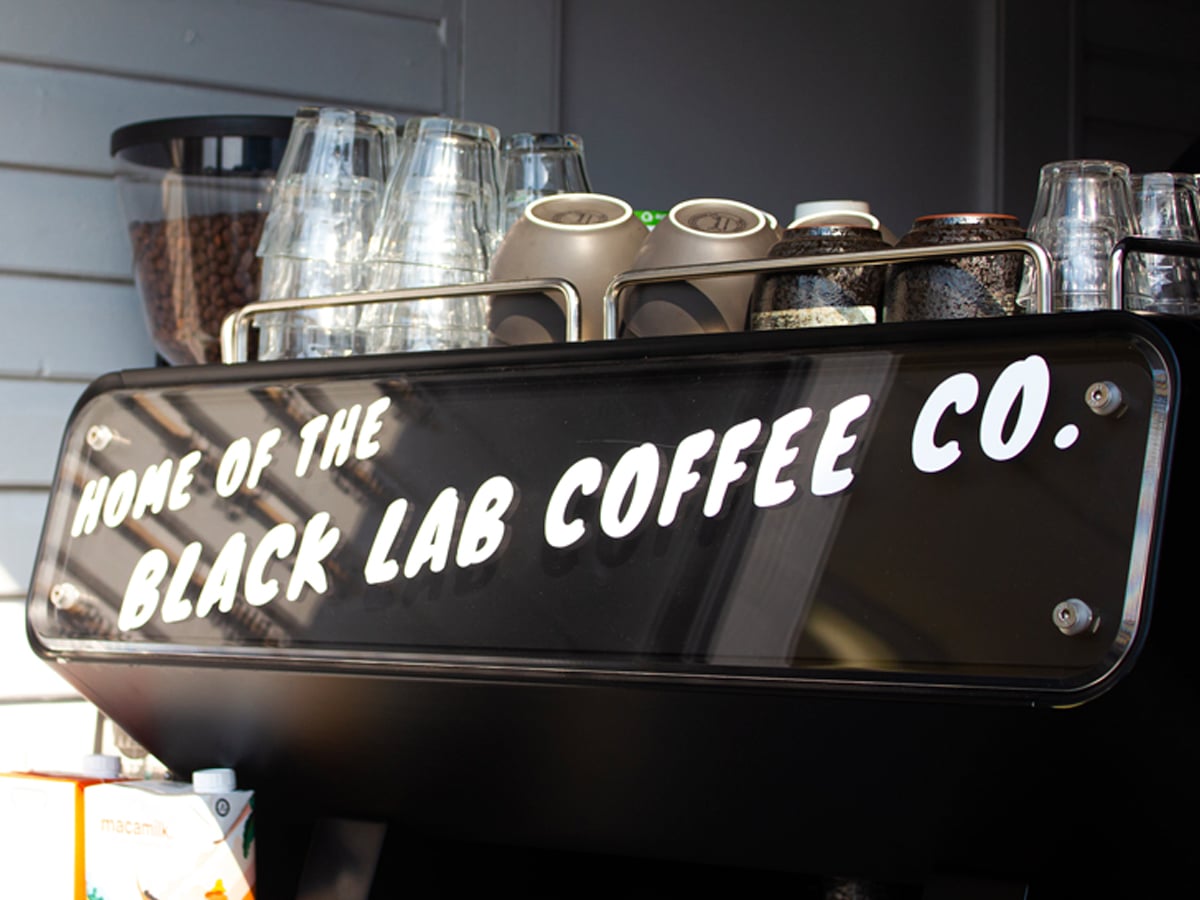 13. Blackout Coffee, Paddington, QLD
Blackout Coffee in Brisbane's Paddington suburb is nicely nestled in a laneway and offers a nice sunny spot to grab one of their coffees from their own roaster Black Lab Co. Grab a bag to take home and make your regular morning brew.
Known for: single origin blends
Address:173 Latrobe Terrace, Paddington QLD 4006
Phone: +61 0410 195 459
Trading Hours: Mon-Sun 6am-2pm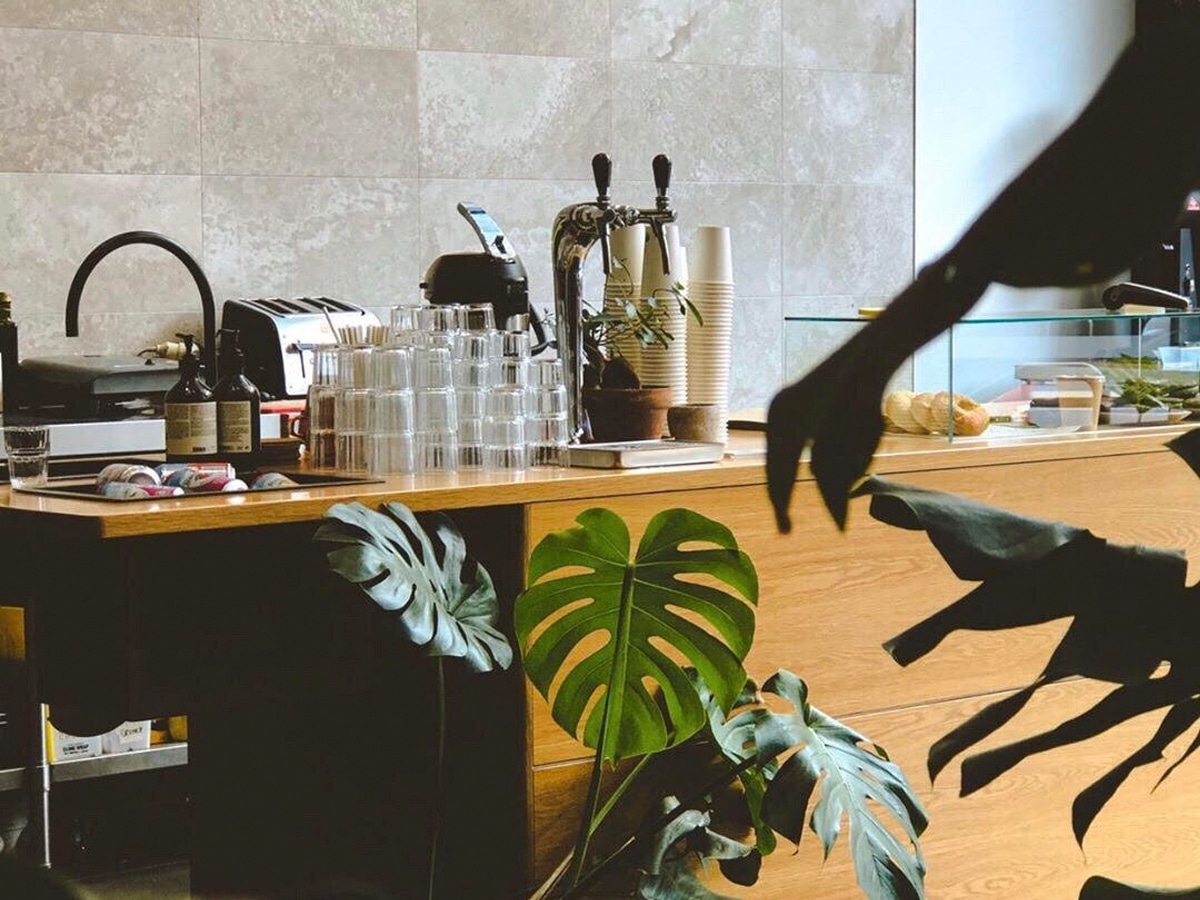 14. Monday's Coffee Store, Adelaide, NSW
When looking for the best coffee in Adelaide, this little cafe is a sure winner. Try the delicious blends on-site and take home a bag of one of Monday's Coffee stores meticulously roasted beans. Trust us when we say, this is one Monday you'll actually look forward to.
Known for: seasonal blends
Address: 95 Grenfell St, Adelaide SA 5000
Trading Hours: Mon-Fri 7am-3pm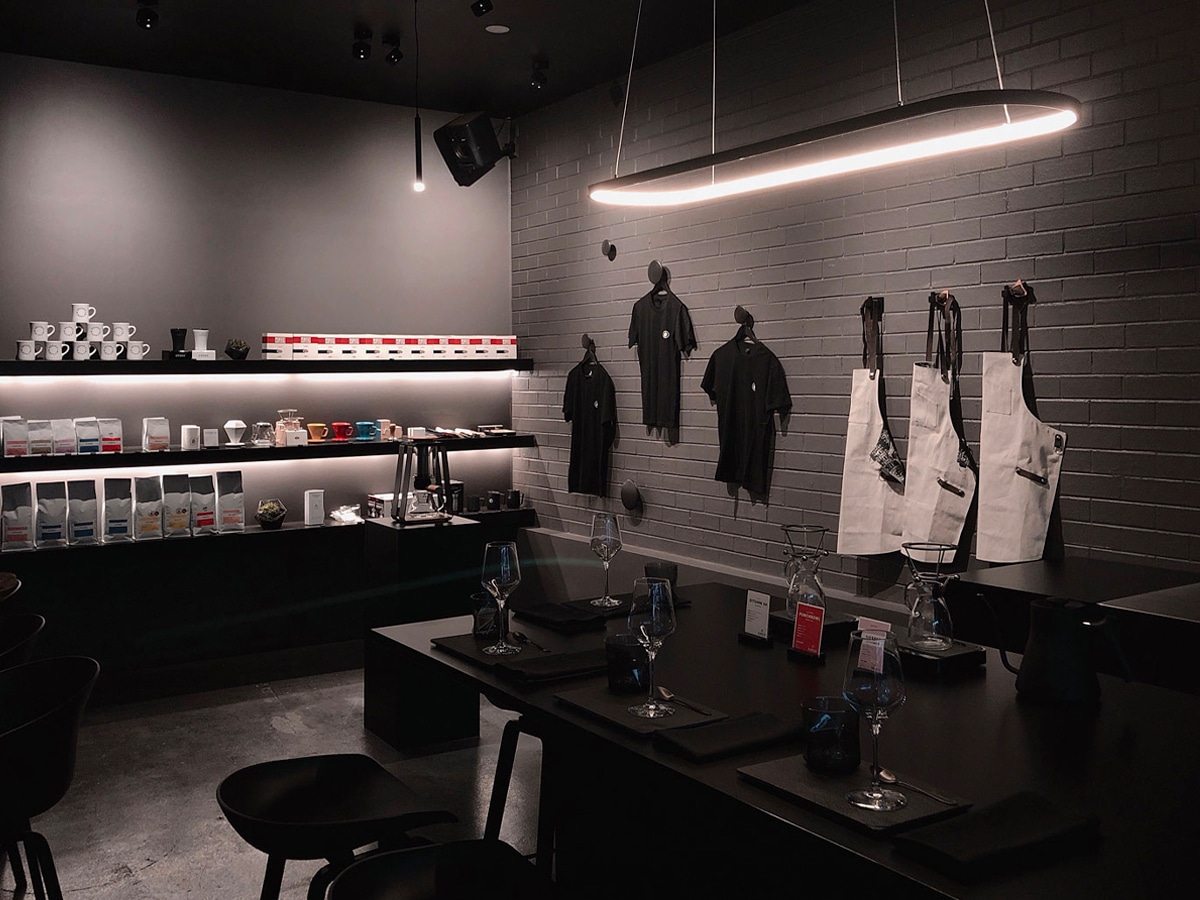 15. Blacklist Coffee Roasters, Subiaco, WA
When it comes to the best cafes in Perth, Blacklist is hard to go at. The Subiaco roaster opened its first 'cellar door' concept store recently, giving coffee lovers the option to sit at the filter brew bar and sip on rare and high-end single-origin coffees from crystal wine glasses. Much like a wine-tasting or whisky session, each pour accompanied by detailed tasting notes. They also offer an all-you-can-drink tasting menu, which extends across all blends and brew methods.
Service options: Dine-in · Takeaway · No delivery
Address: 439D Hay St, Subiaco WA 6008
Hours: Mon-Sun: 7am-2pm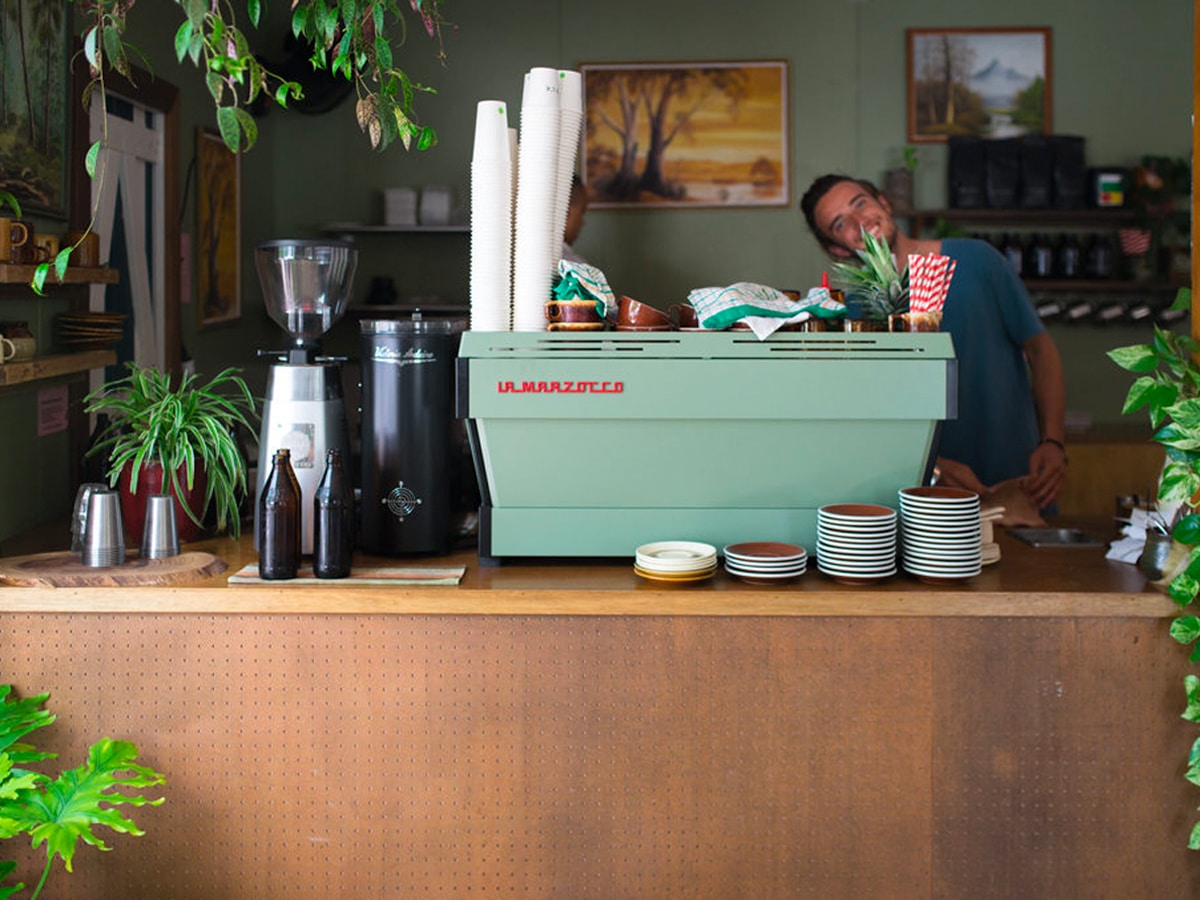 16. Folk, Byron Bay, NSW
It's no secret Byron Bay is loaded with great Australian coffee shops, but Folk is one spot that is hard to beat. The food menu is driven by vegetables but the coffee here really shines through. With a focus on filter batch brew, traditional espresso, you can expect big, bold and robust flavours at this specialty coffee shop.
Service options: Dine-in · Takeaway · No delivery
Located in: Discovery Parks – Byron Bay
Address: 1/399 Ewingsdale Rd, Byron Bay NSW 2481
Hours: Mon-Sun: 7:30am-2:30pm
Phone: (02) 6685 5265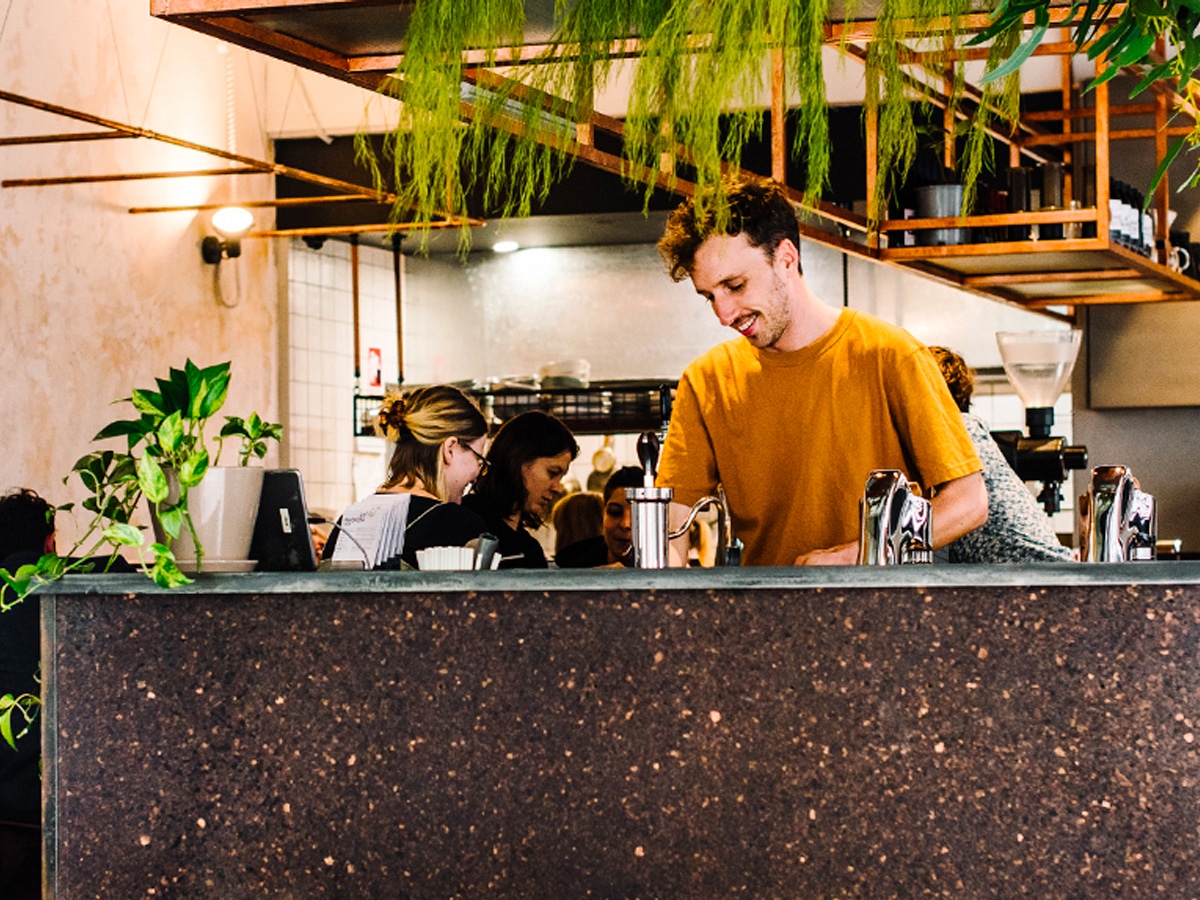 17. Single O, Surry Hills, NSW
Grab a freshly roasted bag for home from one of the best coffee brands in Australia. Whether you're after a single origin pour-over, cold brew or espresso, Single O has got you covered. Head on down to their coffee shop on Reservoir Street to sample their many offerings or get it delivered straight to your door when you order online.
Known for: single origin blends, reservoir blend
Address: 60-64 Reservoir St, Surry Hills NSW 2010
Phone: +61 2 9211 0665
Trading Hours: Mon-Fri 7am-3.30pm Sat-Sun 8am-3pm
You'll also like:
What's the Buzz About Bulletproof Coffee?
13 Best Coffee Shops in Melbourne
The World's First 'Space-Aged' Wine has Returned From Orbit, But is it Any Good?
General FAQs
Is coffee good for your health?
Coffee has been proven to make you feel more energized, whilst burning fat and improving physical performance. Studies also show it may also lower your risk of several conditions, such as type 2 diabetes, cancer and Alzheimer's and Parkinson's disease.
How do you store coffee beans?
To preserve your beans' fresh roasted flavor as long as possible, store them in an opaque, air-tight container at room temperature.
How long do coffee beans last?
Processed beans that are stored in ordinary, containers will last around 10-14 days. Packaging at home using foil will extend the shelf life up to 3-4 weeks, whereas roasted beans packed in sealed four-layer paper bags can be stored for up to 6 months.