The Best Non-Alcoholic Drinks Guide
The best non-alcoholic drinks are served without headaches, hangovers, or excessive calories. In reaction to a recent survey that stated the biggest barrier to non-alcoholic drinks adoption is taste, we thought it best to rewrite the history books and compile a host of our favourite non-alcoholic drinks. The lists below include everything from wine to whiskey, so what are we waiting for? Let's check out our lists of the best non-alcoholic drinks that you need to try.
Related: The Perfect Partner to Tackle Social Drinking in Dry July.
The Non-Alcoholic Drinks Trend
We recently broke down data collected by Bricklane Brewing that surveyed a wide range of Aussies to dissect the reason behind the increasing number of non-alcoholic drink options. Some of the most interesting stats can be found by reading the article in full below, but the headline fact is this; 71 per cent of Australians surveyed between 18-34 think their NoLo consumption will go up, while 68 per cent of this age group would encourage friends and family to drink NoLo beverages.
In the article below, we also look at why young Aussies are adopting non-alcoholic drinks, where experts see this trend going in the future and the reasons why people are consuming non-alcoholic drinks.
"The NoLo category is already growing rapidly and as younger people grow older and become even more influential as a consumer group, we anticipate growth will continue to be exponential. We see no reason why NoLo cannot soon capture 10 per cent of the Australian market," said Brick Lane CEO & Co-Founder, Paul Bowker.
"With taste remaining a key barrier to adoption, the future category winners are going to be those who are first to deliver great-tasting NoLo products. The growth trajectory has been opened up by a number of innovative retailers from specialists such as Blackhearts & Sparrows through to significant investments being made by the majors such as Dan Murphy's."
The Best Non-Alcoholic Drinks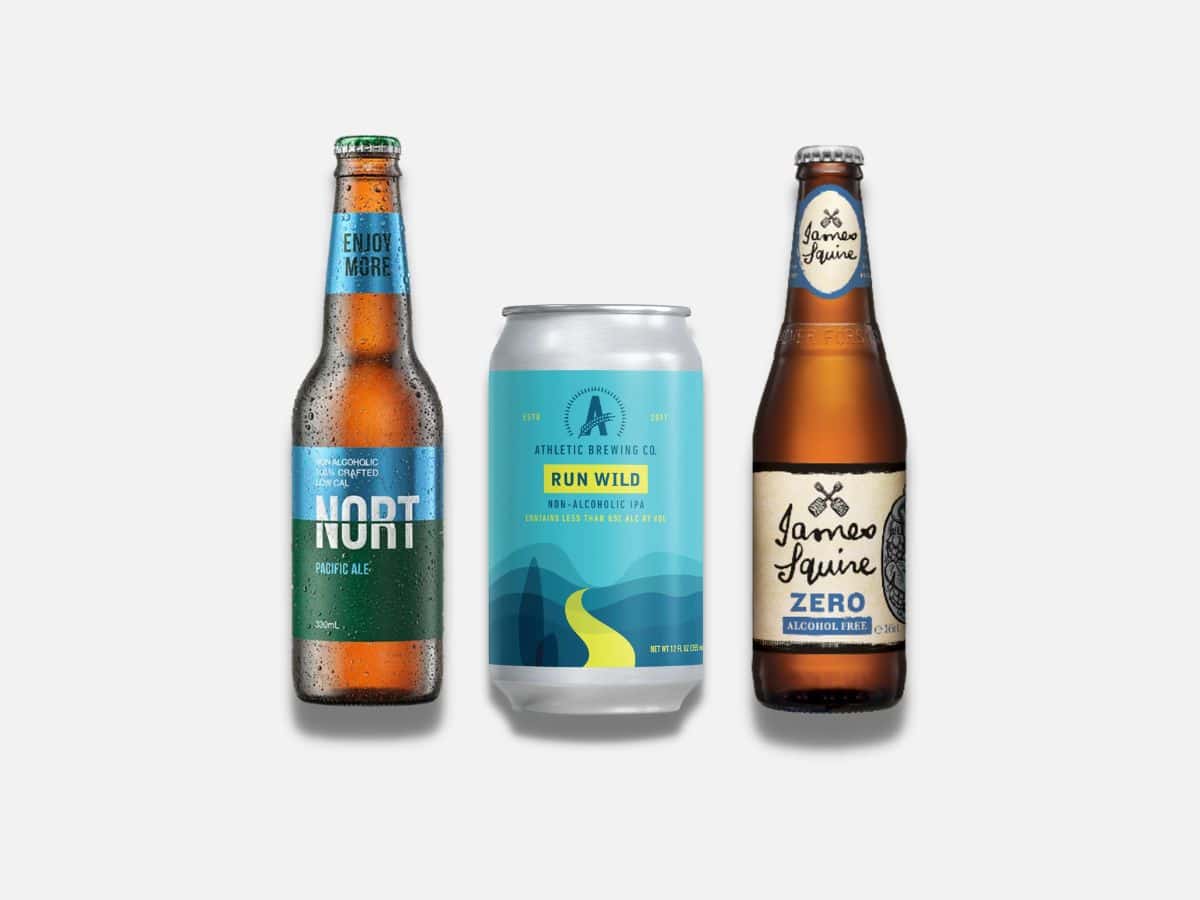 Best Non-Alcoholic Beer
The most popular non-alcoholic drink is beer and for good reason, the study featured above proves that it's becoming a true lunchtime replacement for many drinkers who are looking to keep up their healthy lifestyle habits. Our list of the best non-alcoholic beer brands below features the best lagers, IPA and XPA from the top breweries around the world. You'll notice a few familiar brands on the list, but also look to explore some of our local favourites, with most Aussie breweries having a non-alcoholic option on their shelves.
While the history of non-alcoholic beer is one of lore, Holsten's records show that the first alcohol-free beer broke into the German market more than 50 years ago. Their records also show that up until 2007, Germans consumed an average of 2.3 million hectolitres per year. Over the course of the next nine years, the consumption of alcohol-free beer skyrocketed to account for 6% of the total beer production in Germany, increasing from 2.3m hectolitres per year to 6.2 million hectolitres per year.
So how does it taste? With a production method that's very similar to traditional beer, the taste is also very similar, albeit without the alcoholic aftertaste that some adore. Choosing the best alcoholic beer from the list below all comes down to taste, if you prefer an alcoholic IPA we recommend sticking with that, but when it comes to Lagers we prefer German brands as they ahere to the German Purity Law 1516.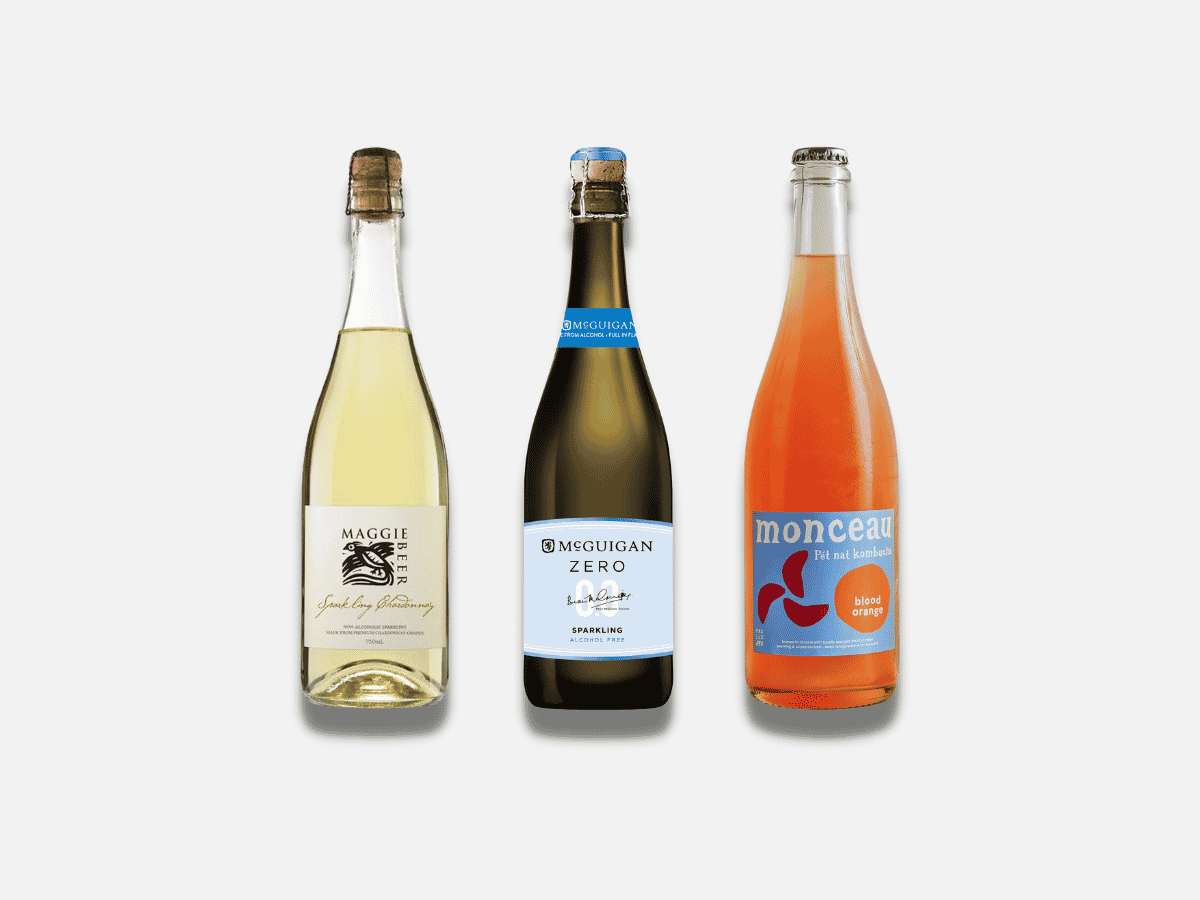 Best Non-Alcoholic Wine
While non-alcoholic beer still reigns supreme in popularity, NoLo wine is one of the fastest-growing segments in the industry. It has a distinct flavour advantage over spirits such as whiskey and gin (which are primarily made with botanicals and flavour extracts) due to a production process that's similar to beer.
Non-alcoholic wine can be made in one of three ways, but look for our preferred brands in the list below that are made through vacuum distillation or reverse osmosis for enhanced flavour. Our breakdown of how these methods are achieved can also be found in the article.
How does it taste? As mentioned, non-alcoholic wine tastes very similar to the real deal. We selected a list of wines that go through the same vinification process as alcoholic wine in the list below because they tend to have a better overall flavour profile. As with most NoLo drinks, the lack of alcohol can also help deter the depressant effects of alcohol and therefore leads to a healthier lifestyle.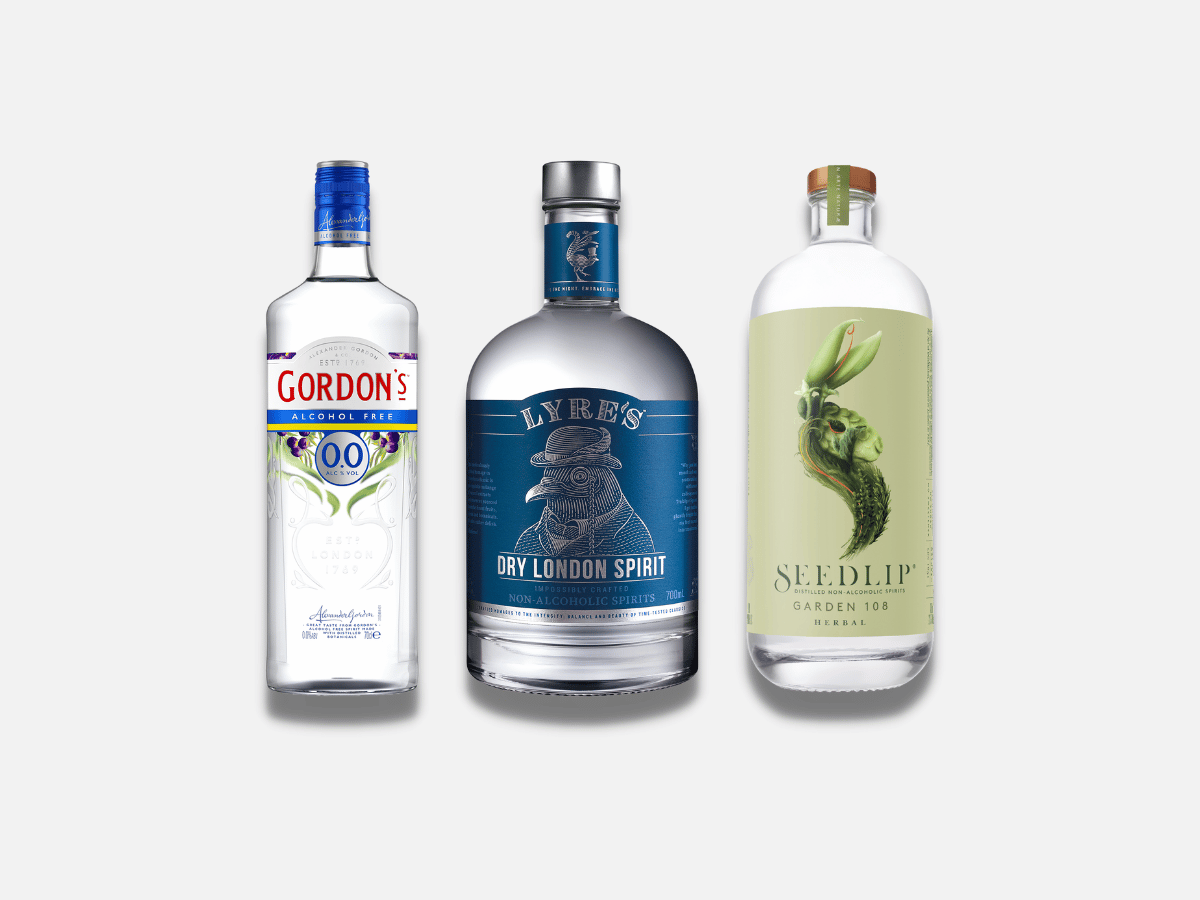 Best Non-Alcoholic Gin
When it comes to non-alcoholic spirits, gin reigns supreme. And while the best gin non-alcoholic gin brands listed below embody the flavour of gin with every sip – they won't give you headaches or hangovers to boot.
In choosing your favourite we recommend thinking of your favourite gin, researching the flavour notes, and then checking out our list below and comparing notes to decide which suits your flavour palate the best.
So how does it taste? In trying the non-alcoholic gins for the article we found most resemble the same flavour as traditional gin with herbal overtones, juniper notes, citrus bombs, and floral overtones. There were, however, a few that didn't make the list as they were far too herbal and made an attempt as replacing the alcoholic burn with chemical flavours.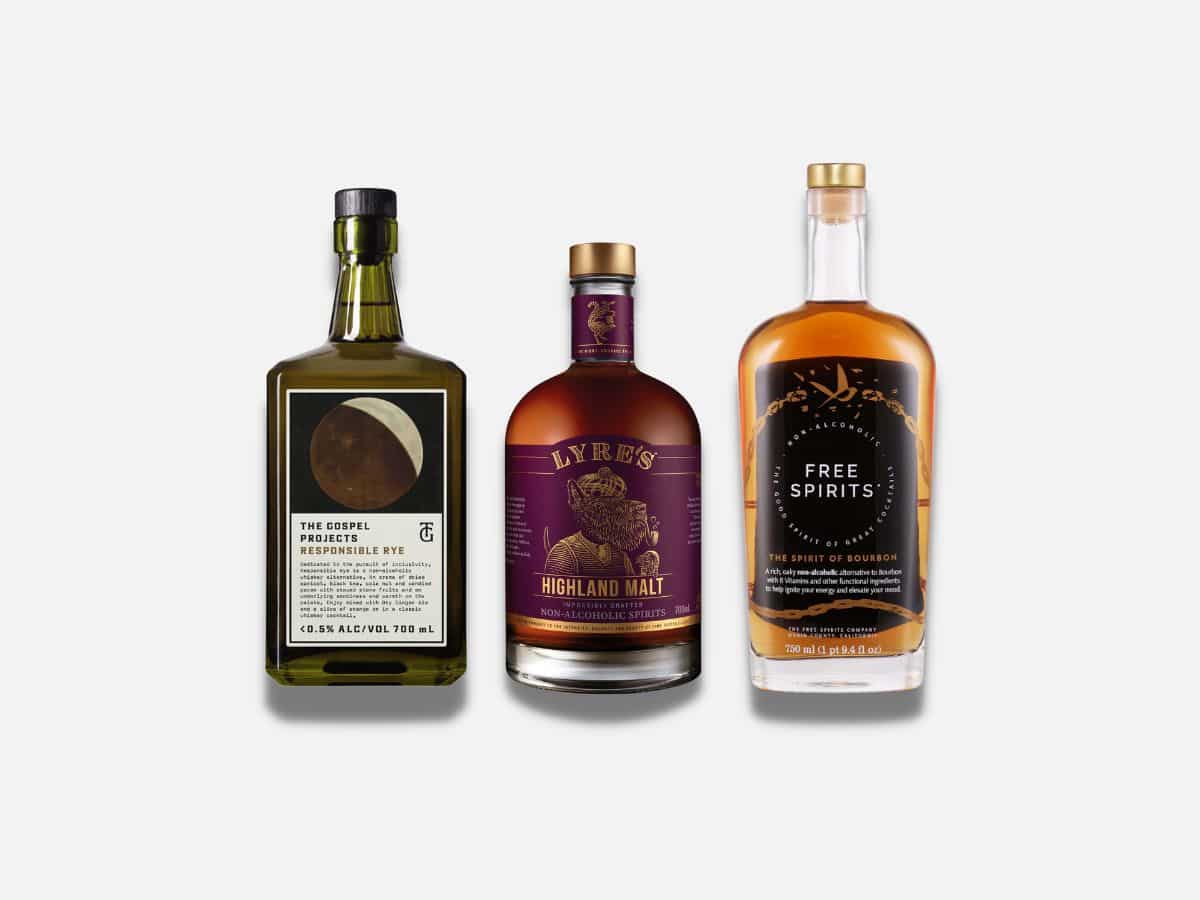 Best Non-Alcoholic Whiskey
Most of the distillers on our list of best non-alcoholic whiskey walk a very fine line between calling them flavoured spirits and 'whiskey' by legal definition. Still, you'll find a number of bourbon alternatives on our list, as well as Scotch alternatives that have the classic French Oak flavour brought into the equation.
Most non-alcoholic whiskeys are made from three core components; water, citric acid and other flavouring components. And while they might be aged in oak barrels like a traditional dram, they're by definition a 'flavoured spirit drink' which is best used for mixing. We'll give most producers the benefit of the doubt because it's borderline impossible to mimic the ethanol flavour of booze.
The non-alcoholic whiskies on the list below were chosen due to their flavour when mixed with ginger ale or coke because they're not the best to be sipped neat.
General FAQ
What is the best non-alcoholic beer?
Our favourite non-alcoholic beer brands include Nort, Athletic Brewing, James Squire, and Holsten.
What is the best non-alcoholic wine?
Our favourite non-alcoholic wine brands include NON, Monceau, and Plus & Minus.
What is the best non-alcoholic gin?
Our favourite non-alcoholic gin brands include Lyre's, Tanqueray, and Gordon's.
What is the best non-alcoholic whiskey?
Our favourite non-alcoholic whiskey brands include Drummerboy, The Gospel, and Monday.