15 Best Rye Whiskeys To Add to Your Liquor Cabinet
Best known as bourbon's spicy cousin, rye whiskey makes for a delicious sipper or cocktail ingredient in its own right. Accordingly, no connoisseur's collection is complete if it doesn't contain at least a few of the best rye whiskeys. From American rye to Australian whiskey, these are the best rye whiskey recommendations we can make. And what are the best rye whiskeys, you ask? For the answer, look no further than our trusty guide below, where we explore this versatile spirit in all its lip-smacking glory. In addition to listing out all the top examples–from Willet Rye to Rittenhouse–we explain what rye whiskey is in the first place. Let's dive in, shall we?
You may also like:
Guide to Australia's Best Distilleries
Watch How Whisky is Made
Russell's Reserve Private Selection is Australian Exclusive
What is Rye Whiskey?
You might not realise it when you're throwing back shots with your mates, but most spirits must abide by some strict parameters if they're going to fall under a specific banner. All bourbon, for instance, must come from a mash bill (i.e. the mixture of base grains) that's at least 51% corn. Furthermore, all bourbon must be aged in new, charred oak barrels. The best small batch varieties and more.
Along similar lines, rye whiskey must possess a mash bill that's at least 51% rye. Rye, by the way, is a sturdy grain that shares a number of properties with barley, and can survive harsh changes in climate. While a few applicable whiskeys crank the rye dial all the way up to 100%, most incorporate additional grains like barley and corn, thereby diversifying the flavour profile. Like bourbon whiskey, all rye whiskey must be aged in new, charred oak barrels.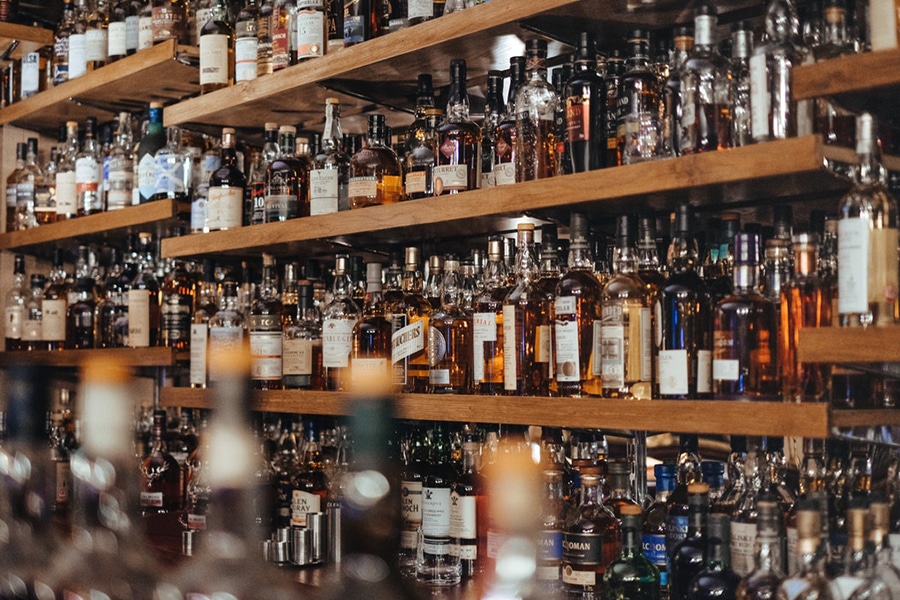 What Makes for Good Rye Whiskey?
Being that few palates are exactly the same, asking what makes for good rye whiskey is something of a superfluous question. Nevertheless, the top rye whiskeys will usually go down smooth, and deliver a distinctive tier of character, while the worst ones will yield significant burn, and leave a foul taste behind. Beyond that, it's usually a matter of preference. For instance, some drinkers prefer an overly spicy rye, while others like rye that balances notes of spice and sweetness. Meanwhile, cheaper rye whiskeys are usually best served in a mixed drink (barring a few exceptions), as they're probably going to retain some heat or bitterness due to lack of aging.
15 Best Rye Whiskeys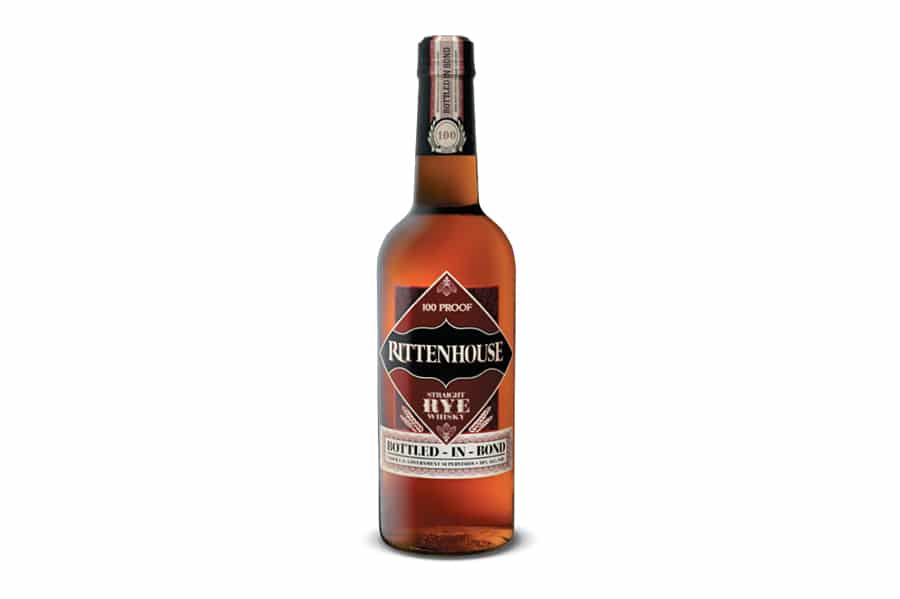 1. Rittenhouse Rye
Saved from the brink of extinction by Heaven Hill Distillery in the late 1990s, Rittenhouse Rye has origins going as far back as the repeal of Prohibition, when it was one of the first new labels to storm out of the gate. Still bottled in bond, and aged for four years, the acclaimed spirit balances lush notes of dark cherry and vanilla with subtle waves of spice to absolute perfection. Just as astounding is the unbeatable price point, making this top rye whiskey a winner on every conceivable front.
Proof: 100 Proof
Color: Mahogany
Age: 4 Years Old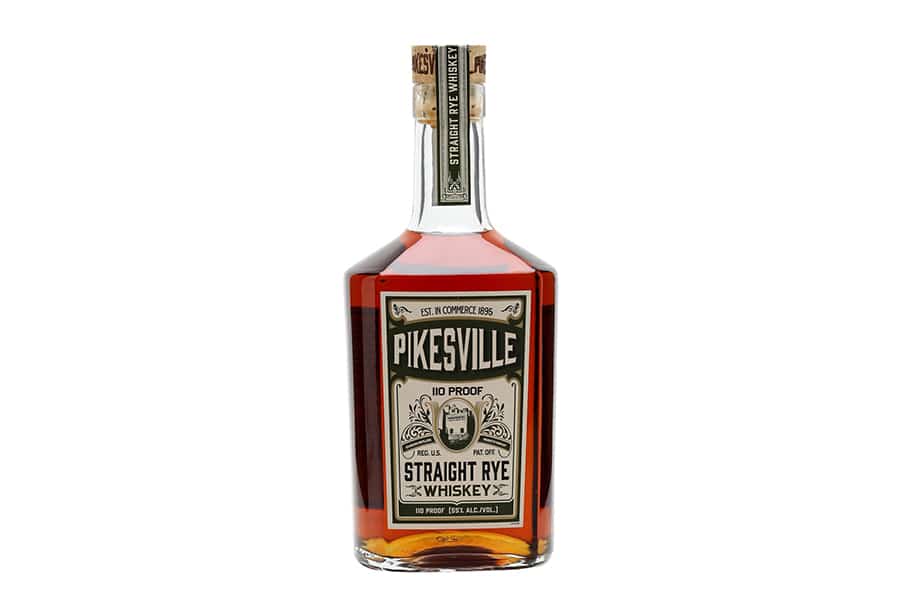 2. Pikesville 6 Year
Heaven Hill Distillery keeps the hits coming with Pikesville 6-Year-Old Straight Rye Whiskey, a label with over 120 years of history behind it. Since 1982, this popular spirit has been distilled on site in Kentucky, and in 2015 it received a qualitative upgrade by way of longer aging and a higher proof. Nowadays, this top rye whiskey is stronger, tastier, and more acclaimed than ever before, though still quite affordable.
Proof: 110 Proof
Color: Pale copper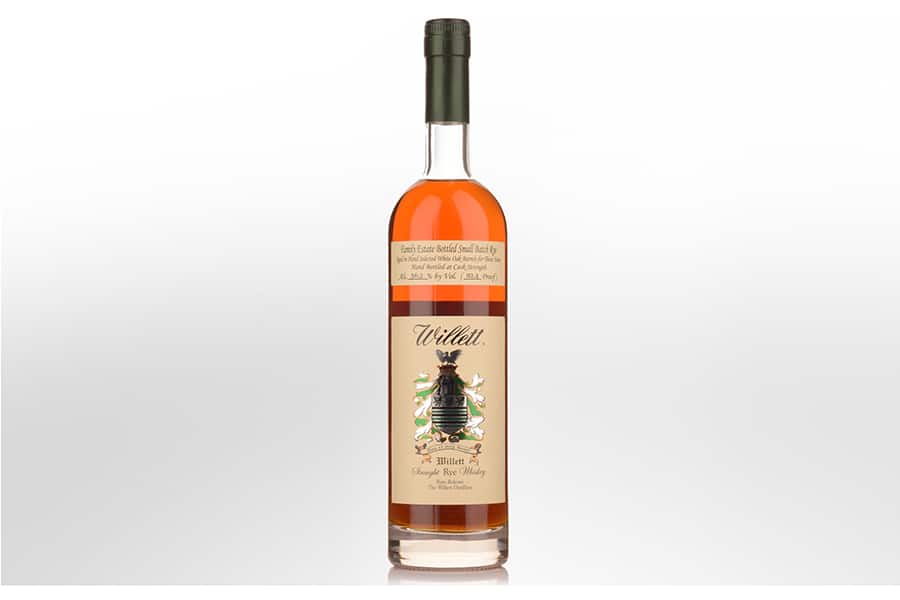 3. Willett Family Estate Small Batch
Another label with tons of history (as in over 120 years) behind it, Willett resumed production of its own distillate in 2012. The result is this relatively young, small batch whiskey, which delivers robust flavour and a bold edge. Put simply, Willett Rye is a quintessential go-to expression among seasoned drinkers, and well worth your time. A must-have in our rye whiskey recommendations.
Proof: 126 Proof
Color: Flamed bronze
Age: 4 Years Old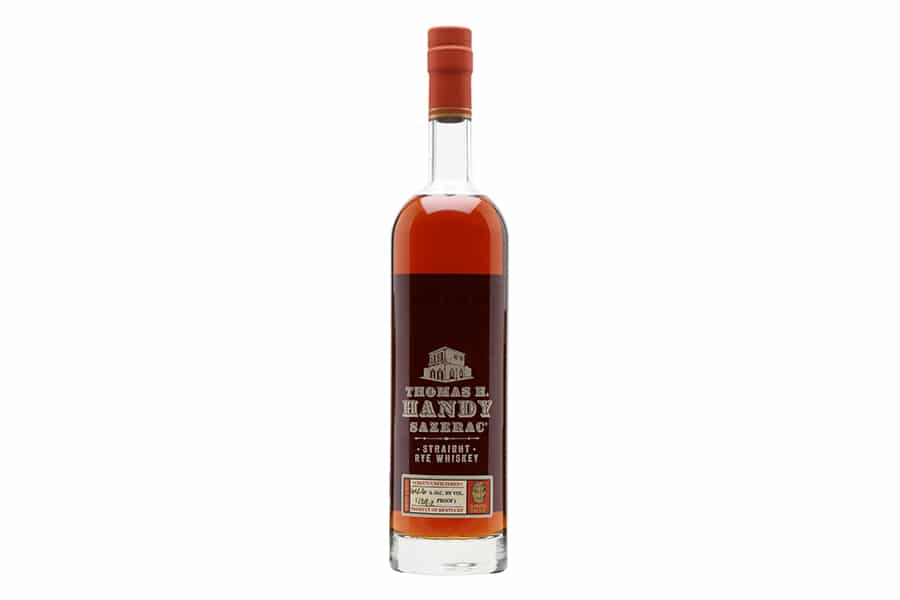 4. Thomas H. Handy Sazerac Rye
Named after the bartender who first substituted rye whiskey for brandy when making a Sazerac, this remarkable spirit is easily among the best rye whiskeys you'll ever try, presuming you can actually score a bottle. Indeed, as part of the Buffalo Trace Antique Collection, Thomas H. Handy Sazerac Straight Rye Whiskey only comes out once a year, and usually gets snatched up immediately. Uncut, unfiltered, and bottled straight from the barrel, the award-winning spirit rides in on a warm wave of toffee, cinnamon, clove, mint, and candied fruit, and leaves a trail of spice and nutmeg in its wake.
Proof: 129.2 Proof
Age: 6 Years Old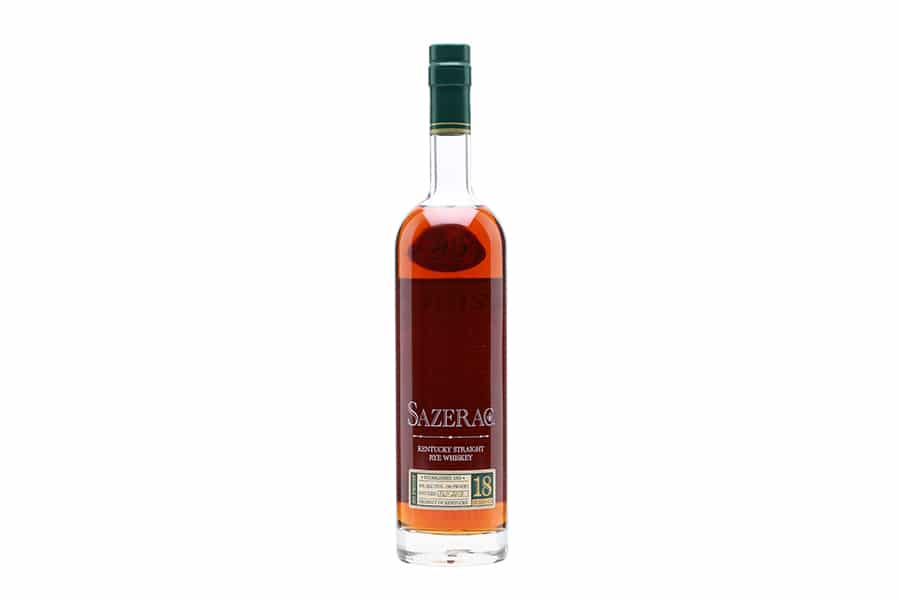 5. Sazerac Rye 18 Year 
Another rare beast from the Buffalo Trace Antique Collection, Sazerac Rye 18-Year-Old takes its name from the famous New Orleans establishment where "America's first cocktail" (aka the Sazerac) was invented. Aged for 18 long years, this top rye whiskey bathes the taste buds in a warm bath of oak, leather, spice, cinnamon, pepper and vanilla. In other words: welcome to flavour country.
Proof: 90 Proof
Age: 18 Years Old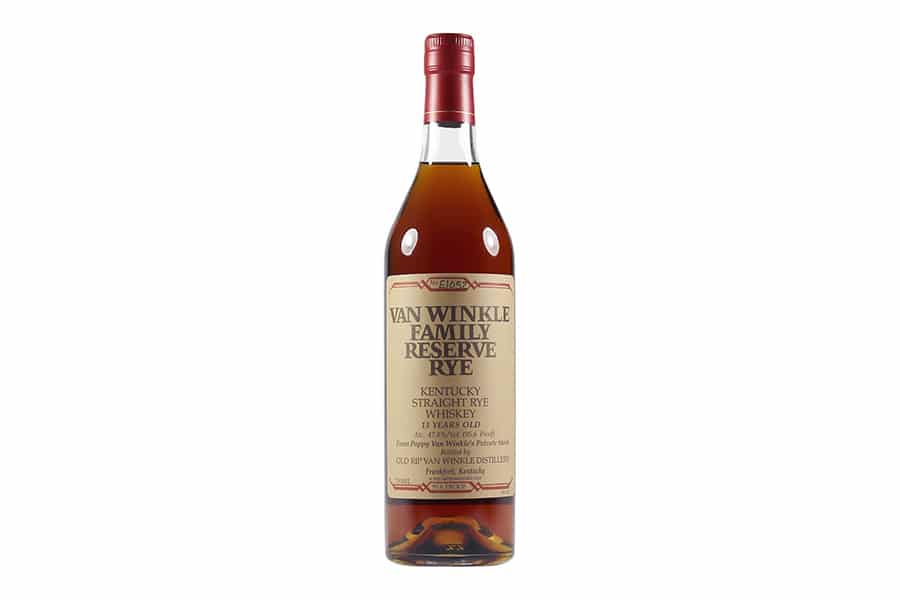 6. Van Winkle 13-Year-Old Family Reserve Rye
While we're on the subject of impossible-to-find spirits, we might as well roll out the rarest one of them all: Van Winkle 13-Year-Old Family Reserve Rye. More than just hard to find, this is also one of the best rye whiskeys you can ever taste. From the deep copper colour to the smooth-but-substantial texture to the exquisite taste, Van Winkle Rye is like something out of a whiskey-lover's wildest fantasies. Good luck scoring a bottle. It's popular, but also quite rare.
Proof: 95.6 Proof
Age: 13 Years Old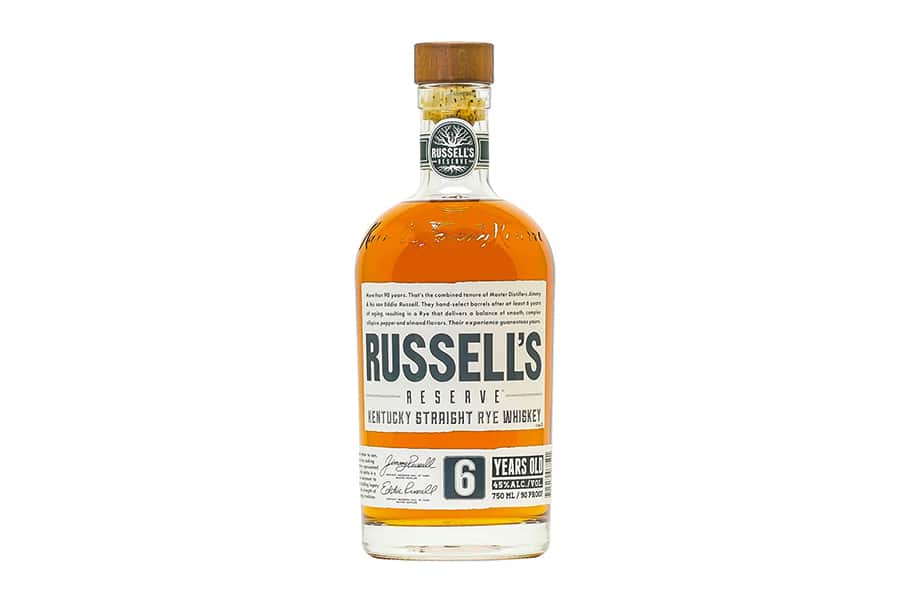 7. Russell's Reserve 6 Year
Aged in charred no. 4 barrels, and then hand-selected by Wild Turkey Master Distiller Eddie Russell (with help from his dad, Jimmy), this 6-year-old statement might very well represent the epitome of rye whiskey itself, despite a mash bill of just 51% rye. Specifically, the celebrated spirit serves up ample notes of spice, and often gets compared to rye bread. Balancing out those grainy flavours are smooth notes of molasses and oak. This won't necessarily be the best rye whiskey you ever try (though it certainly could be), but it will easily rank among the most consistent, dependable, and affordable.
Proof: 90 Proof
Color: Golden bronze
Age: 6 Years Old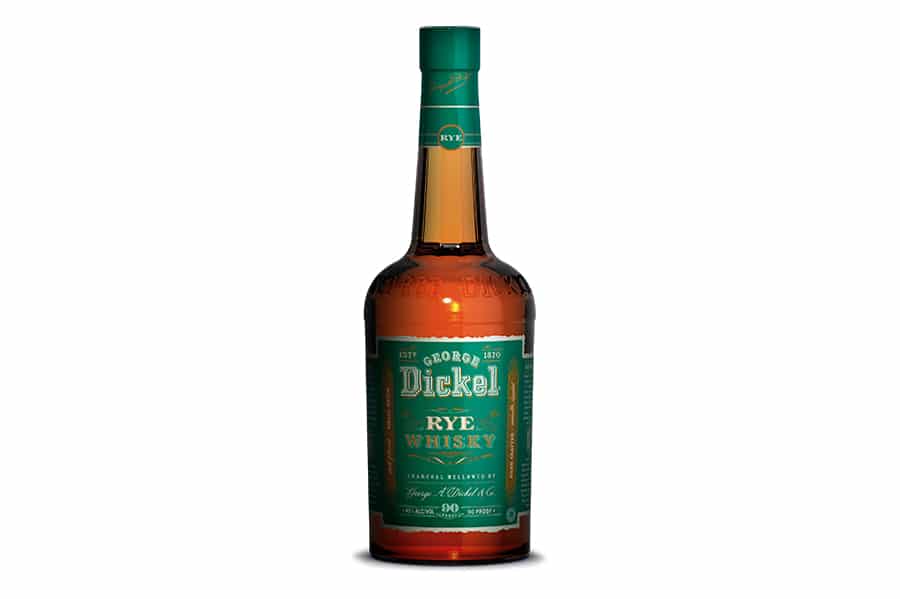 8. George Dickel Rye
If you're looking for good rye whiskey at an unbeatable price, you've found it right here. As a result of a mash bill that's 95% rye and 5% malted barley, George Dickel Rye goes heavy on notes of spicy grain and toasted cereal, while hints of pepper and vanilla weave in and out of the body. Mix it with a splash of ginger ale to make a great thing that much greater.
Proof: 90 Proof
Color: light copper
Age: rumored to be around 5 years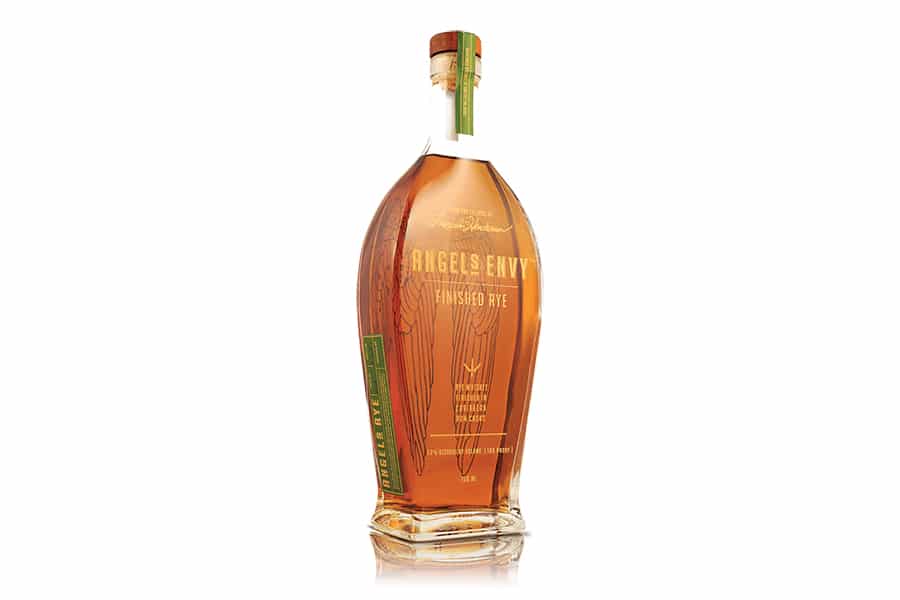 9. Angel's Envy Finished Rye 
Here's a spirit so distinctive that it's practically controversial among purists. In order to distinguish their rye from the herd, Angel's Envy finishes it for 18 months in vintage rum casks. Consequently, the expression retains a completely unique and fruity profile, which comes off as downright avant-garde when compared to the standard, spicy fare. Should you ignore the naysayers, you'll discover a complex, luscious sipper that goes down best during dessert. Our recommendations wouldn't be complete without an Angel's Envy.
Proof: 100 Proof
Color: warm rose gold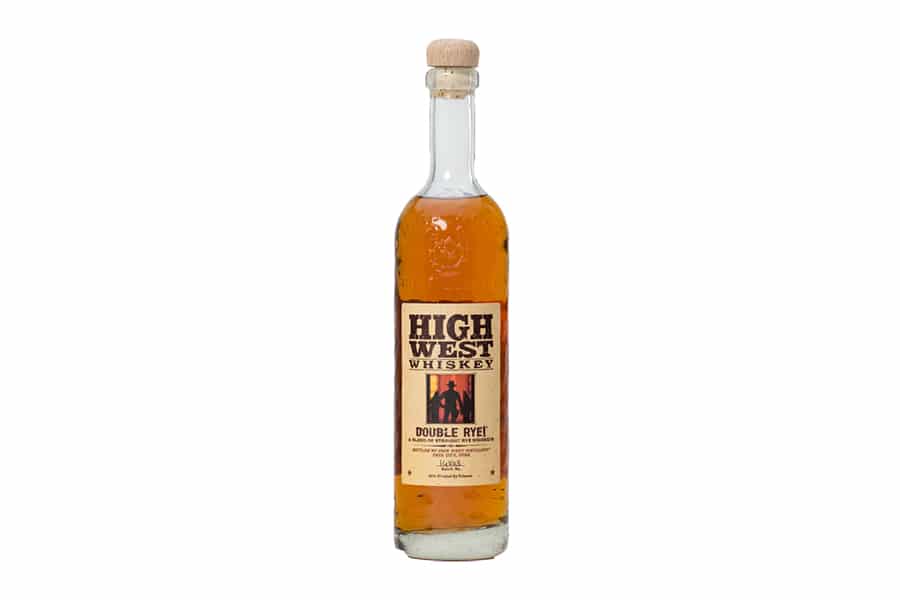 10. High West Double Rye 
Speaking of experimental spirits, Utah-based High West isn't afraid to try pretty much everything under the sun when it comes to blending. Accordingly, the brand's Double Rye combines 2-year-old rye whiskey (from an MGP distillate) and 16-year-old rye whiskey (from Barton Distillery) to unique effect. The result is a complex spirit that's truly firing on all cylinders, with balanced layers of sugar, spice, botanicals, citrus peel and cinnamon circulating throughout every sip. Sealing the deal is a surprisingly low price point.
Proof: 92 Proof
Age: 2 to 7 years old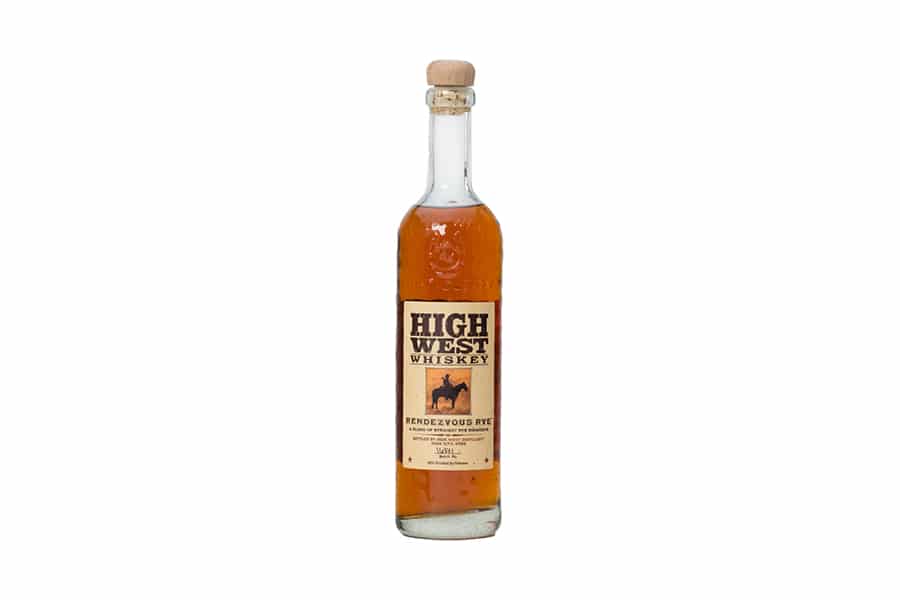 11. High West Rendezvous Rye 
Just as reputable as High West Double Rye is one of the label's flagship statements, Rendezvous Rye. This time around, High West blends 6 year-old rye whiskey with 16 year-old rye whiskey to resounding perfection. Sip the spirit neat or use it as the base ingredient in one of the finest Manhattans that will ever cross your lips. An excellent aged combination that tastes incredible every time.
Proof: 92 Proof
Color: deep red amber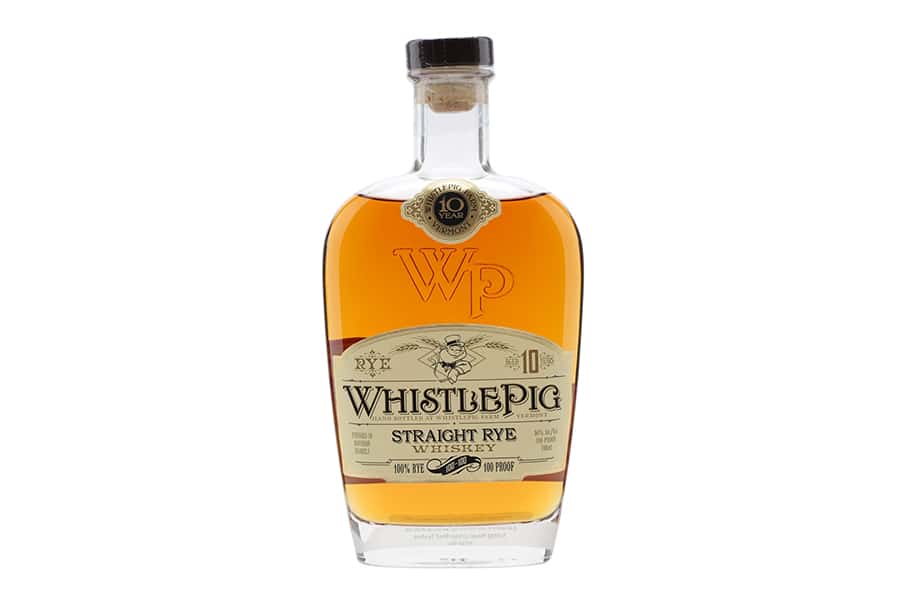 12. Whistle Pig 10 Year
Like a number of contemporary labels (including a few on our list), Whistle Pig once came under fire for sourcing its distillate elsewhere and then acting as though it produced everything in-house. To that we say: who cares when the result tastes as good as this 10 year-old straight rye? Indeed, the brand's acclaimed rye whiskey might initially hail from Canada instead of Vermont, but that doesn't matter when it's sliding down your throat, imparting all sorts of wonderful flavour along the way. This one will cost you, but it's worth it.
Proof: 100 Proof
Color: amber gold
Age: 10 years old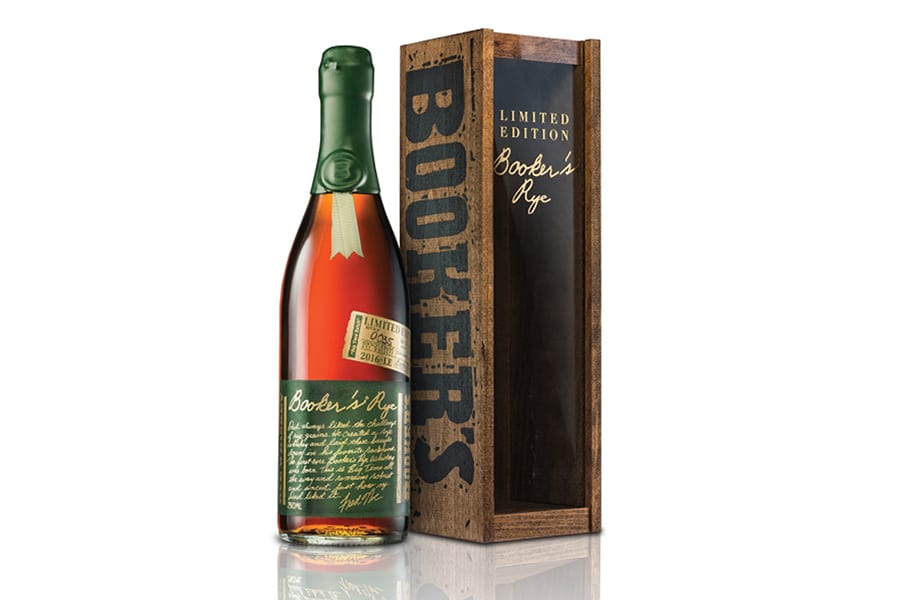 13. Booker's 13 Year
Should you have about $300 USD to spare, then by all means grab yourself a bottle of Booker's Rye, and prepare for an intense ride. Produced in extremely limited supply, the acclaimed spirit conquers the palate with bold blasts of spicy rye and rich waves of creamy sweetness. Decadent is the operative word here, folks.
Proof: 136.2 Proof
Color: dark copper
Age: 13 years old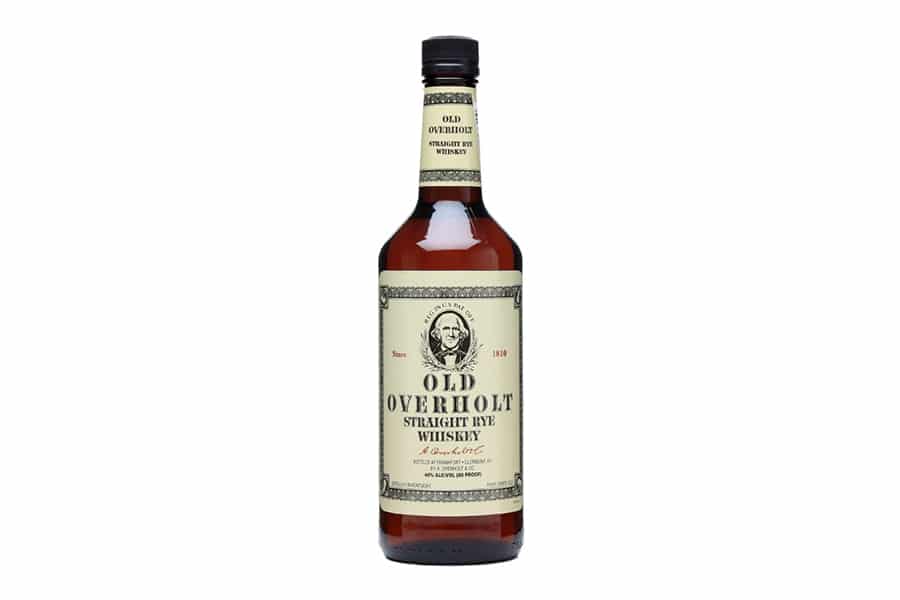 14. Old Overholt 
Good rye whiskey can't get much more affordable than Old Overholt, a mainstay in bars around the world. With roots going back as far as 1810 (which reportedly makes it America's oldest continually operating whiskey label), this heritage statement offers a taste of timeless tradition, at a price that's too good to refuse. Consider it your new go-to ingredient in classic cocktails like an Old Fashioned. The best rye whiskey for an Old Fashioned? This is a top candidate.
Proof: 80 Proof
Color: gold
Age: about 3 years old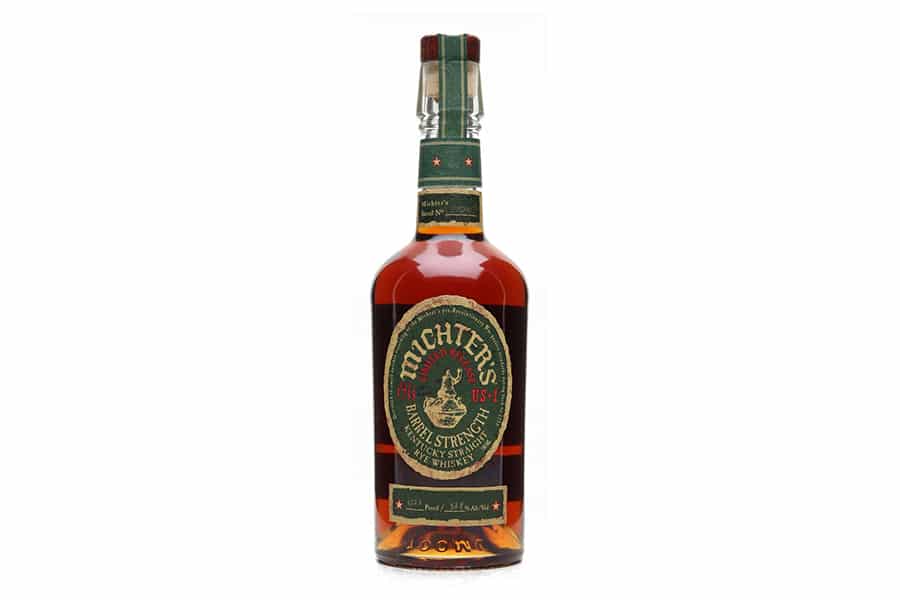 15. Michter's US 1 Barrel Strength Rye 
Michter's might hail from Pennsylvania, but that doesn't mean they can't offer up one heck of a Kentucky rye. To that end, Michter's US 1 Barrel Strength Rye is a full-bodied stunner, which delivers creamy notes of spicy fruit, along with a slightly oaky finish. This statement is costlier than the average fare, but it's also one of the best rye whiskeys in the world.
Proof: 103 Proof
You may also like:
Guide to Australia's Best Distilleries
Watch How Whisky is Made
13 Best Coffee Liqueurs to Celebrate World Coffee Day
General FAQ
What is the best rye whisky?
Some of the best rye whiskeys are Rittenhouse Rye, Van Winkle 13-Year-Old Family Reserve Rye, Russell's Reserve 6 Year, and High West Double Rye.
What is special about rye whiskey?
Rye whiskey must possess a mash bill of at least 51% rye, which is a sturdy grain that can survive harsh climates. Rye Whisky must be aged in new, charred oak barrels.