Hellyers Road Distillery Relaunches 12 Year Original Whisky
They say that if we don't learn from the past, we are doomed to repeat it. Hellyers Road Distillery is taking that advice to heart with a relaunch of their 12 Year Original Single Malt Whisky. The whisky originally debuted in 2014, but sold out in just 18 months. master distiller Mark Littler admits that the batch's popularity surprised Hellyers Road, but that surprise turned into a valuable lesson. This time around there will be plenty for everyone.
You'll also like:
23 Best Tasmanian Whiskies & Distilleries
5 Biggest Whisky Myths Debunked by Glenmorangie's Brendan McCarron
Calm the F*ck Down with these $19 Whisky Glasses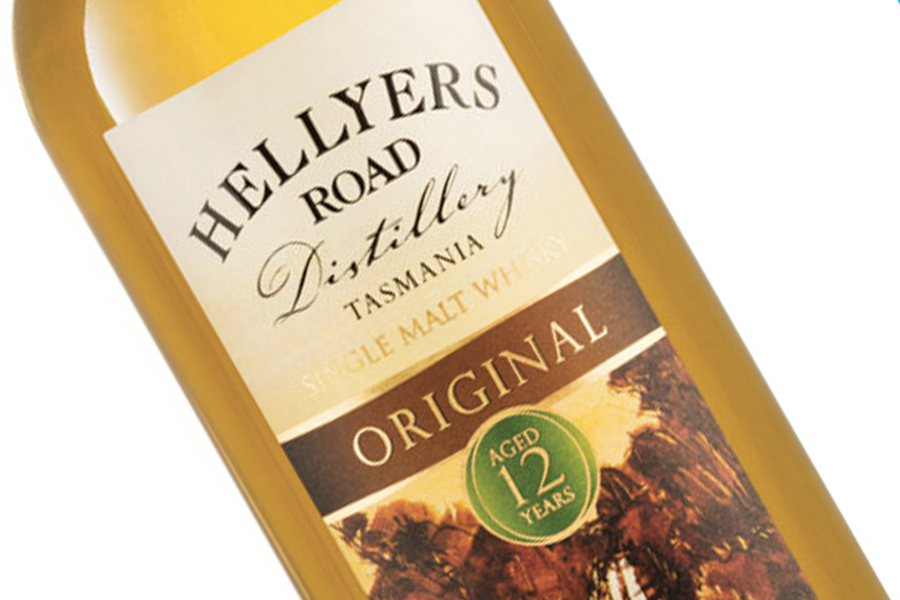 "We have in excess of 3,000 700mL bottles in the current batch and will have more 12-year stock coming online for bottling in 2021, which is really exciting," says Littler. "Our oldest whiskies are now approaching 20 years of age and are reserved for ultra-premium single cask releases; however, we are thrilled to again be able to offer this lovely core range 12-year single malt which was so popular previously." Hellyers Road is making the whisky available through the distillery's cellar door as well as on their website. Plans are in place to make the whisky available through retailers in the near future. The bottles are priced at $89.50 AUD.
According to the distillery, the Hellyers Road Original 12-Year has citrus and vanilla tones similar to their Original flavour profile whiskies. Where the 12-year is different is in the addition of "a new dimension to the character and body" that only comes with age. "Its rich, brassy colour gives rise to a mouthfeel that exudes an oily sweetness, tinged with shavings of citrus peel poking through. The finish is calming and long, with vanilla evident." Hellyers Road Original 12-Year is non-chill filtered and is bottled at 46.2 per cent alc/vol. Even though Hellyers Road has learned from the past, it might still be prudent for you to pick up a bottle early just in case this vintage sells out quickly as well.
You'll also like:
23 Best Tasmanian Whiskies & Distilleries
5 Biggest Whisky Myths Debunked by Glenmorangie's Brendan McCarron
Calm the F*ck Down with these $19 Whisky Glasses