Johnnie Walker Gets Into the RTD Game with New Pre-Mixed Highball Bottles
According to legend, the original whisky Highball was popularised in Japan as an aperitivo. Consisting of a base spirit and a carbonated mixer, it made for an ideal snack pairing (and mood enhancer) before dinner. Now enjoyed around the world, this simple but delicious cocktail continues to offer a superb balance of whisky character and flavourful effervescence. Who better than Johnnie Walker to put that same balance in a ready-to-drink format? We thus present the Johnnie Walker Highball, which brings the global titan into pre-mix terrain.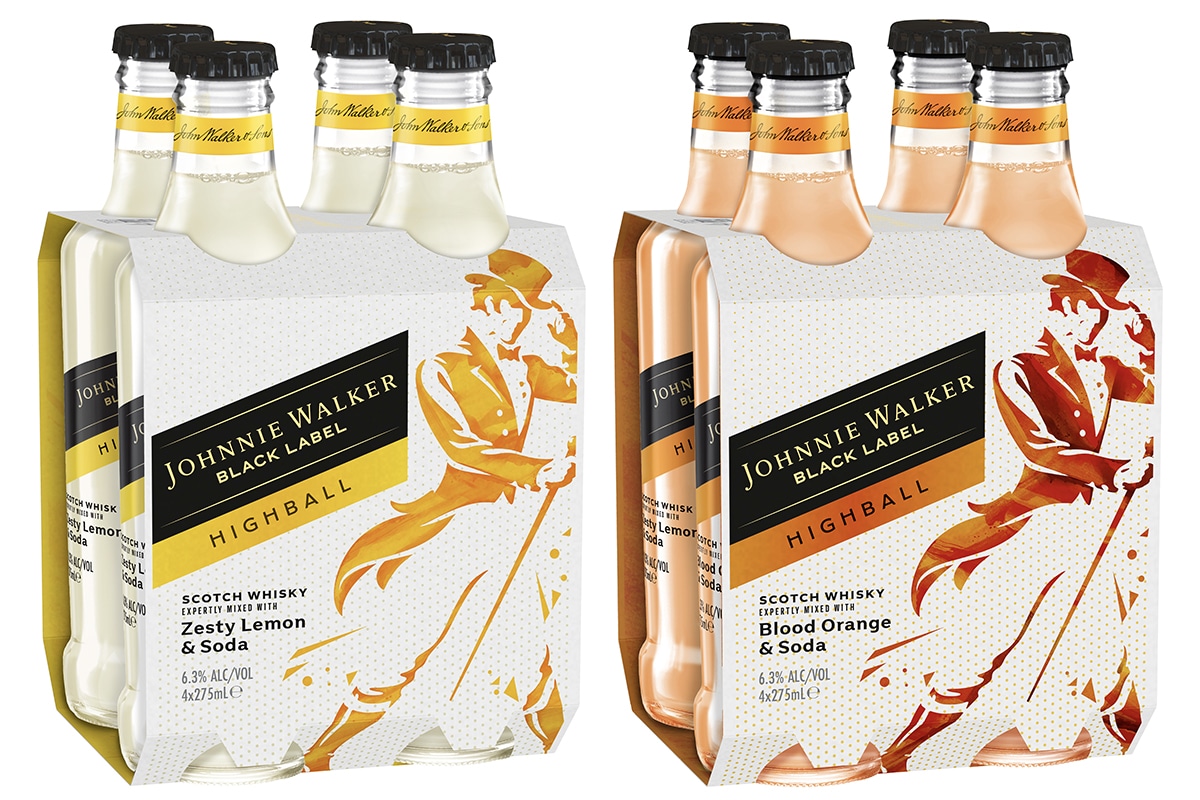 Already the world's #1 blended Scotch Whiskey brand, Johnnie Walker is now putting those blending skills to a different kind of use. The brand's ready-to-drink Highballs come available in two unique flavours: Zesty Lemon and Blood Orange. Like their predecessors out of Japan, each beverage functions as a perfect aperitivo. Pair one with some pre-dinner snacks and behold its fruity essence, subtle smokiness, and lingering sweetness. Notes of citrus-infused sweetness carry through to the finish and thereby lend the drink an easy sipping quality.
Currently available in local liquor stores throughout Australia, Johnnie Walker's pre-mix Highballs come in 4 per pack and retail for the suggested price of AUD$26.99. Each bottle delivers an ABV of 6.3 per cent, which comes out to 1.4 drinks per serving. Here's to the good life.