Sailor Jerry Savage Apple is the Rum that Lives Outside the Lines
For the first time in two decades, spiced rum stalwart Sailor Jerry has gone back to the drawing board, and it's been well worth the wait. The new Sailor Jerry Savage Apple is the brand's latest spirit innovation, a smooth-to-drink, cinnamon spice that tickles the throat and burns on the tongue.
You'll also like:
Bundy Rum Pitches in for Australian Bushfire Regeneration
The Kraken Black Spiced Rum Goes Premium Premixed
The 14 Best Cinnamon Flavoured Spirits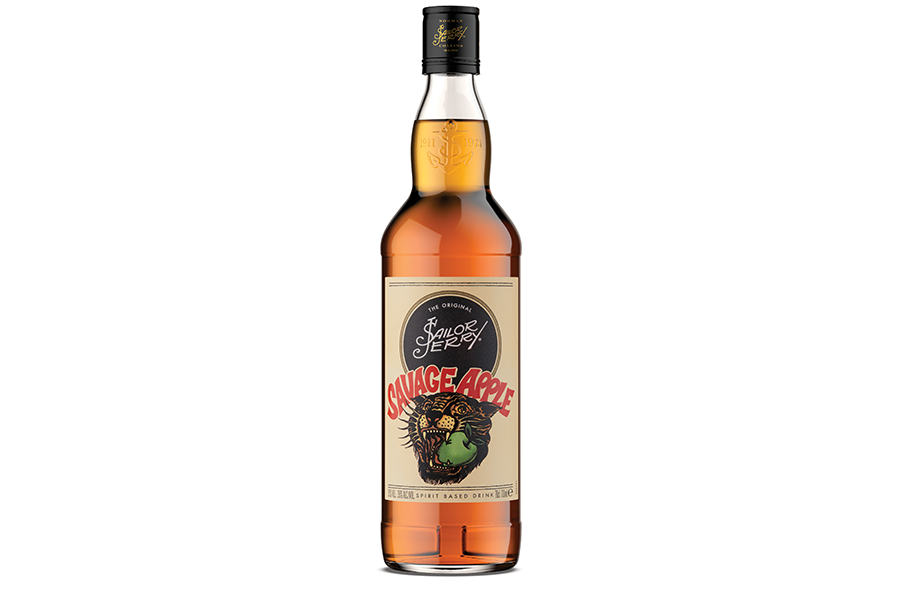 Gravy Thomas, Sailor Jerry brand ambassador said the new Savage Apple spirit was made to honour the philosophy and passion of the grandfather of old-school American tattooing, Norman "Sailor Jerry" Collins. "We're proud to be honouring our founding father Norman 'Sailor Jerry' Collins and his unapologetic, savage attitude with our first spirit innovation in 19-years. Savage Apple is high in quality, savage in nature and was certainly worth the wait," he said.
Navy veteran, Norman "Sailor Jerry" Collins made a name for himself tattooing soldiers and sailors in WWII-era, Honolulu, where he went on to become the eponymous leader in American traditional design. That savage style is on full display with the new Savage Apple bottle wrap bearing an original Jerry tiger flash.
Much like the Sailor Jerry we've come to know and love, the new Savage Apple features a bold, in-your-face rum flavour, with an added note of, you guessed it, apple. But the new addition is a welcomed touch. The sweetness of the fruit makes it a smooth, easy to down shot, with no chaser need. Best served chilled, this all-in rum packs a punch and goes down smooth. Sailor Jerry Savage Apple hits bars in early March, with bottle shops to cop the new drop from June 2020, setting you back $52.
You'll also like:
Bundy Rum Pitches in for Australian Bushfire Regeneration
The Kraken Black Spiced Rum Goes Premium Premixed
The 14 Best Cinnamon Flavoured Spirits