'A Lot of Patience': How Sullivans Cove Perfected the 21-Year-Old Single Cask
Cast your mind back to the dawn of the new millennium – do you remember what you were doing? Amid the Y2K panic, questionable denim fits and the soft launch of Bennifer 1.0, most of us were far too preoccupied to consider the future. But not Sullivans Cove. The then-relatively unknown 20 Best Tasmanian Whisky Distilleries was hard at work perfecting its spirit, tinkering with the tools of the trade in the hopes of one day uncorking something special. More than two decades and three World's Best awards later, the Hobart whisky legends have done precisely that. Sullivans Cove has quietly unveiled a 21-Year-Old Single Cask release, the oldest whisky ever bottled in Australia (rivalled only by the 24-year-old from Cradle Mountain Distillery bottled internationally by Scottish distributor Cadenhead for its World Whiskies collection) and undoubtedly one of its best.
Sullivans Cove 21-Year-Old Single Cask
Brand: Sullivans Cove
Profile: HH0229 American Oak ex-Bourbon
Cask: 200L American Oak first-fill ex-Bourbon
Filled: 21/3/2000
Decanted: 28/05/2021
Age: 21 Years
ABV: 48.3%
Yield: 209 bottles
Price: AUD$2,250
RELATED: 17 Best Australian Whiskey Brands to Drink Right Now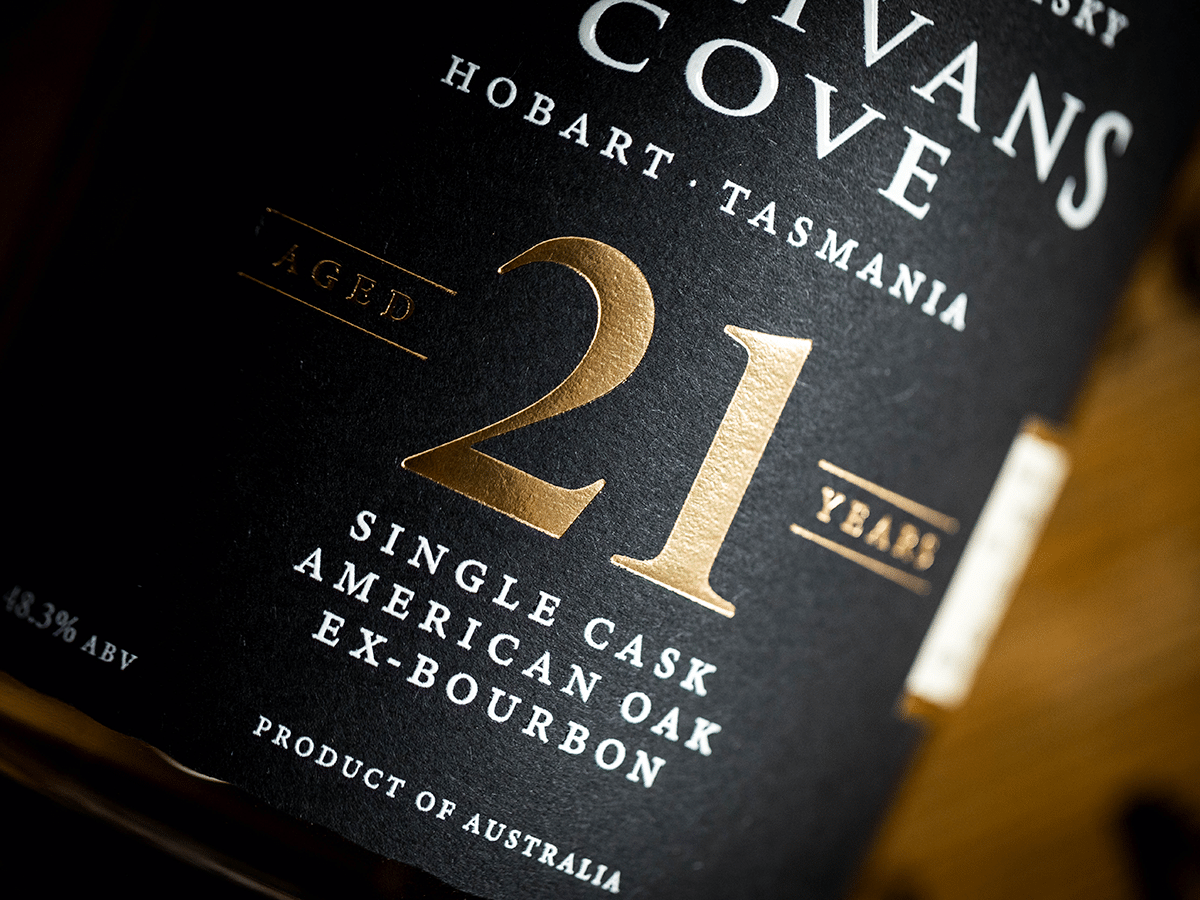 Originally laid down in March 2000, just the sixth year of operation for the distillery, the unique spirit has sat patiently in the stocks for what seems like a lifetime. Barrel HH0229, an American oak coopered vessel that once housed bourbon, has gone through 21 summers and winters under the careful watch of Tasmanian label's whisky custodians, but that was always the plan.
While young, boutique manufacturers generally opt to fill smaller format casks, reducing the maturation time, Sullivans Cove did things a little differently. The Hobart distillery was quick to implement 200 and 300-litre casks, signalling a commitment to long-term maturation, something Sullivans Cove distillery manager Heather Tillott said was critical to the label's success. The 2022 World Whiskies Awards Distillery Manager of the Year – Rest of the World winner revealed that while crafting a stunning whisky is one challenge, knowing when to bottle it is just as important.
"We've got the goal to make the best whisky that we can, but what's a goal if you don't have a plan that you're committed to?" Tillott tells us. "This whisky symbolises our commitment to just that – sticking to a whisky, one barrel at a time for 21 years. That's just over 7,700 times the sun rose and set on this barrel, 7,700 opportunities a distillery manager of the past could have sold it. It takes a lot of patience."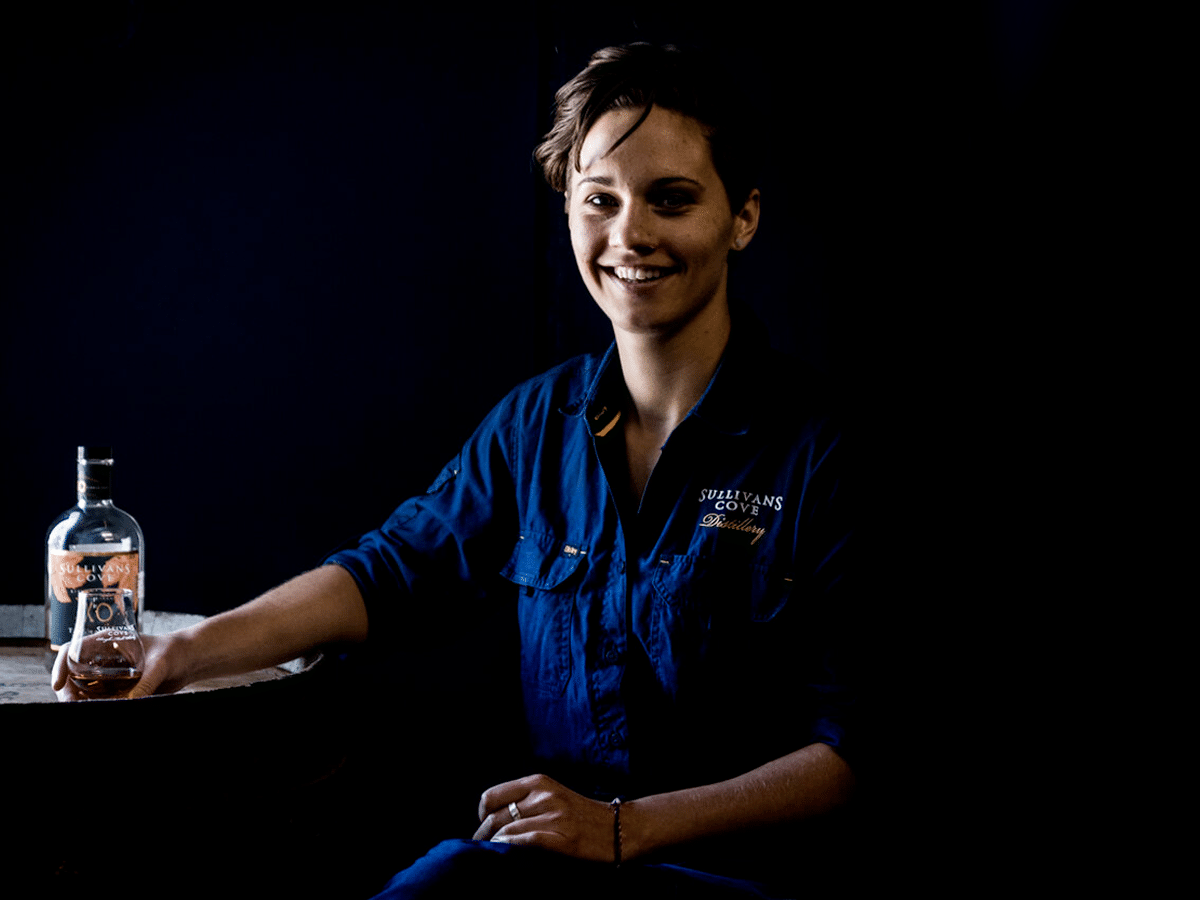 Thankfully, it paid off. The Sullivans Cove 21-Year-Old Single Cask release is a stunning encapsulation of boutique craftsmanship at its very best. From the moment the spirit hits the glass, the undeniable nose of sweet apple, raspberry and pineapple juice tantalises your senses, providing a taste of things to come. On the palate, you can expect a rich and tropical fruit sensation, highlighted by a silky, wax-like texture, something Tillott explains is part of Sullivans Cove DNA.
"It's a typical Sullivans Cove spirit: utterly delicious, beautiful full-bodied in texture, which forms part of the structure," she explains. "As an American Oak, ex-bourbon cask, you'll notice a lot of vanilla-driven flavours and aromas with lots of fruit."
---
Featured Video from Man of Many
---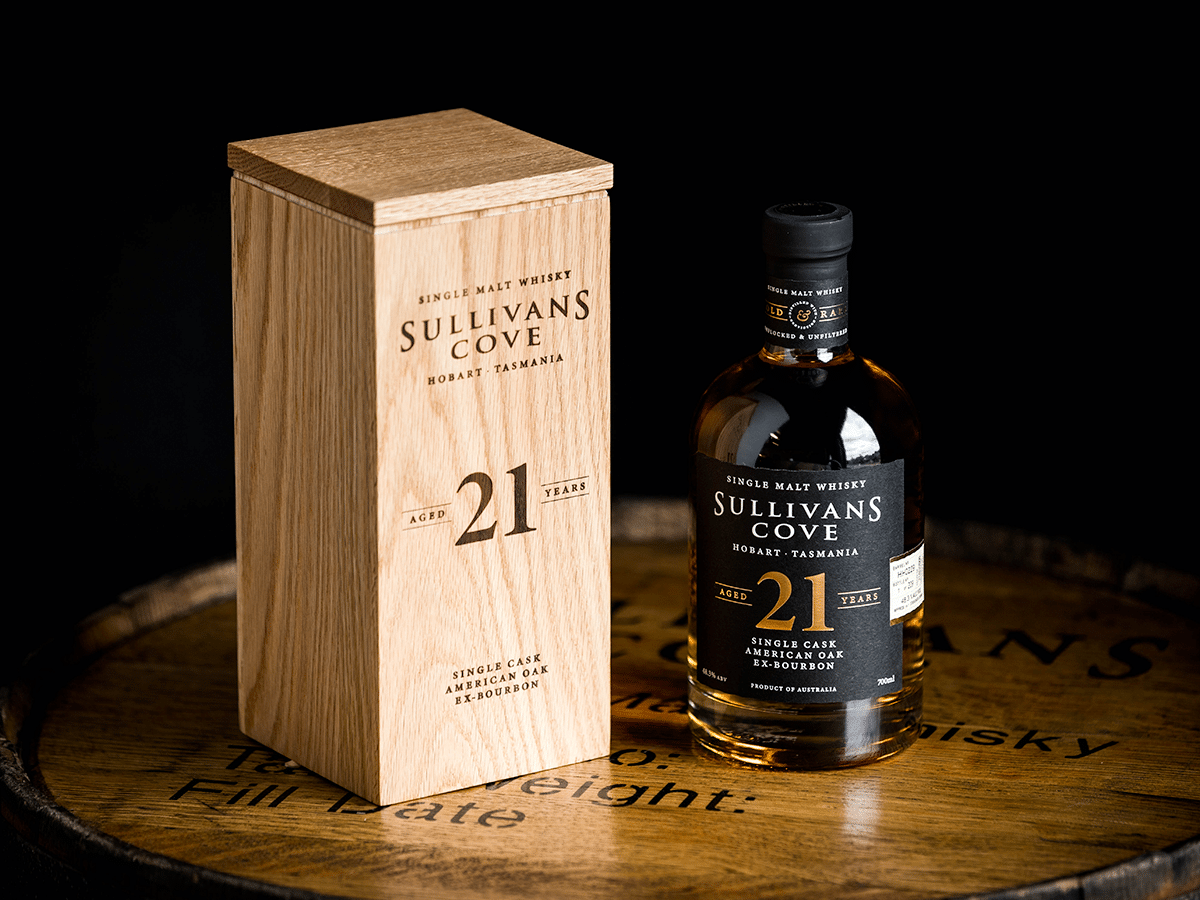 Being a single cask release, the new Sullivans Cove 21-Year-Old is not to be repeated, at least, not in this current form. The unique drop was decanted in May 2021, yielding an impressive 209 bottles, each highly coveted by the whisky community. Needless to say, the new 21-Year-Old won't come cheap. The new single-cask whisky will retail for AUD$2,250 thanks in part to its very limited reserve numbers.
"With single cask, we're talking one barrel, one distillery – the ultimate niche of whisky. You cannot repeat them," Tilott tells us. "A distillery might release 100 single casks, they're recognisably from that distillery, but they're all unique. Twenty-one years later, here we are."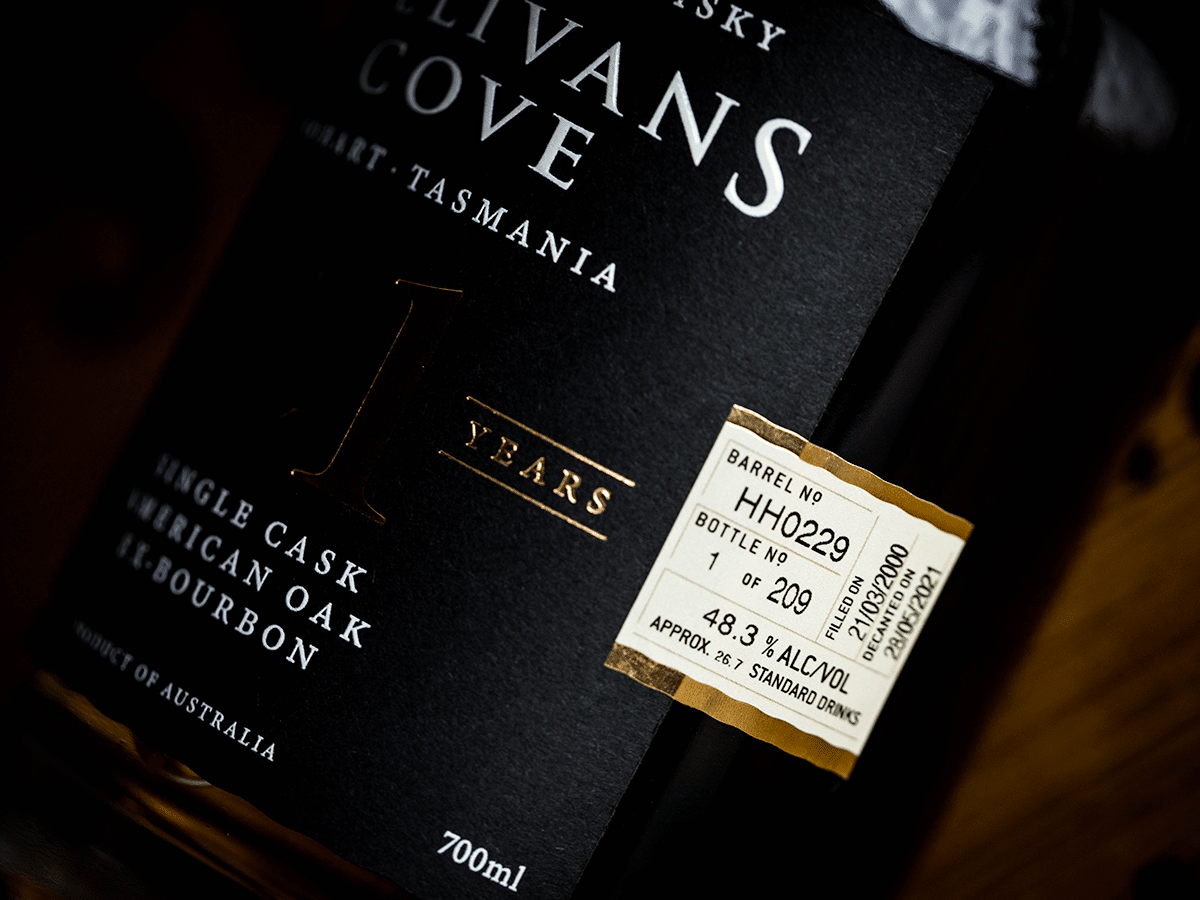 In a sense, this a whisky that's old enough to order a whisky itself, no mean feat for Australia's still fledgling production industry, but it's little surprise that Sullivans Cove is the one to do it. After shocking the world by winning the World's Best Single Malt Whisky at the 2014 World Whisky Awards for its French Oak Single Cask, the Tasmanian label backed it up, nabbing the World's Best Single Cask Single Malt title in 2018 and 2019 for its American Oak Single Cask.
Understated by nature, the quiet achievers may not shout their successes from the rooftops like many others, but it's all part of the Sullivans Cove appeal. Extraordinary whisky for ordinary people best enjoyed in good company, Sullivan's Cove has done with few other distilleries around the world have been able to do – make stunning single-cask releases without the pretence. It's enough to make you proud to be an Aussie.
The Sullivans Cove 21-Year-Old Single Cask release will be available to purchase via an online ballot kicking off on March 20. Bottled at 48.3% ABV, the stunning release is priced at AUD$2,250 and is limited to just 209 bottles worldwide.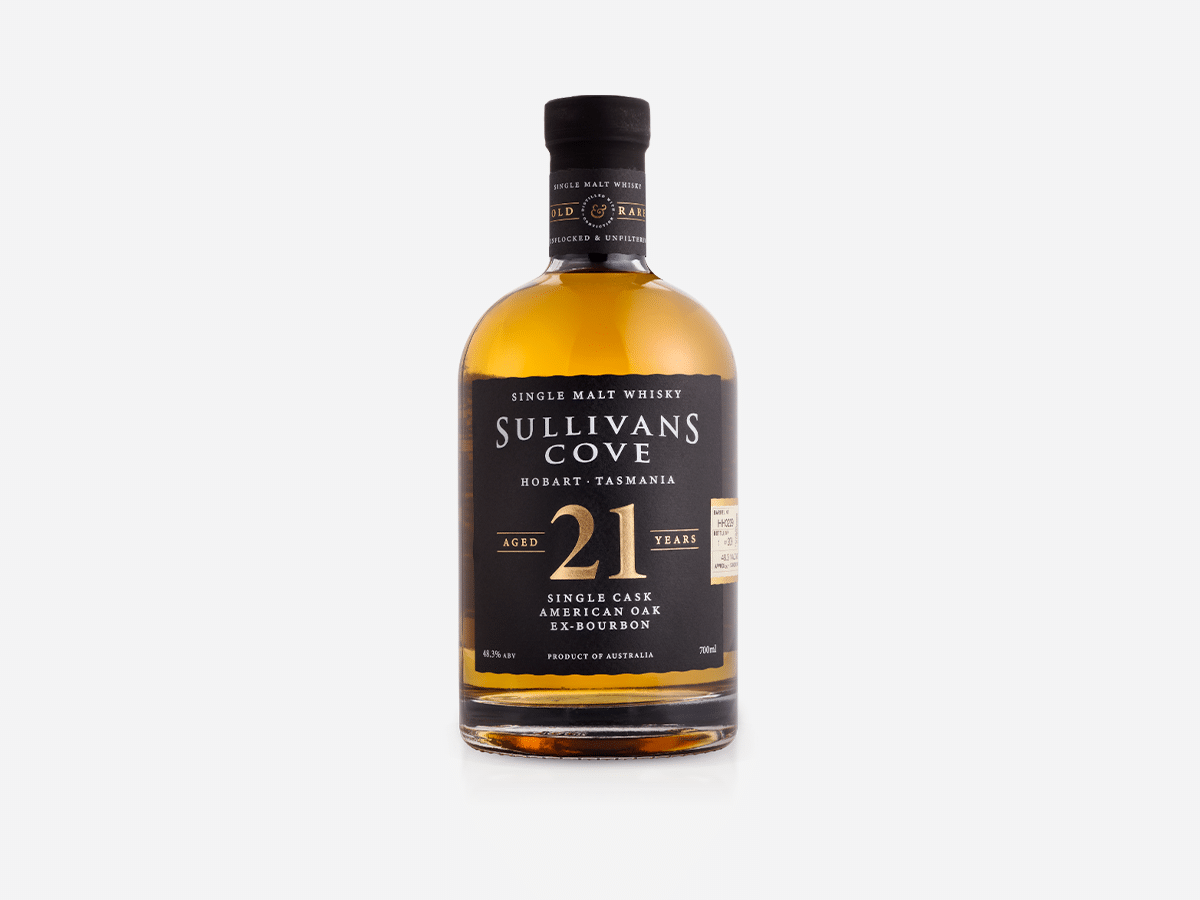 You May Also Like:
5 Beginner Whiskies to Start Your Collection
Sullivans Cove American Oak Tawny Cask Whisky
20 Best Tasmanian Whisky Distilleries
---
Featured Video from Man of Many