What the $1 Million+ Yamazaki 55 Year-Old Single Malt Whisky Tastes Like
Of all Japan's current whisky makers, Yamazaki may very well be the most prized. It was then with feverish delight that we accepted an invitation to an exclusive dinner at Tetsuya's Restaurant, during which we tasted a full range of the brand's coveted expressions. The absolute highlight of the evening was Yamazaki 55, a blend of single malts featuring whisky distilled as early as 1960 under the supervision of Suntory founder Shinjiro Torii. More than one master would guide the juice through its subsequent maturation and blending process until landing on the final result. And what a result it is!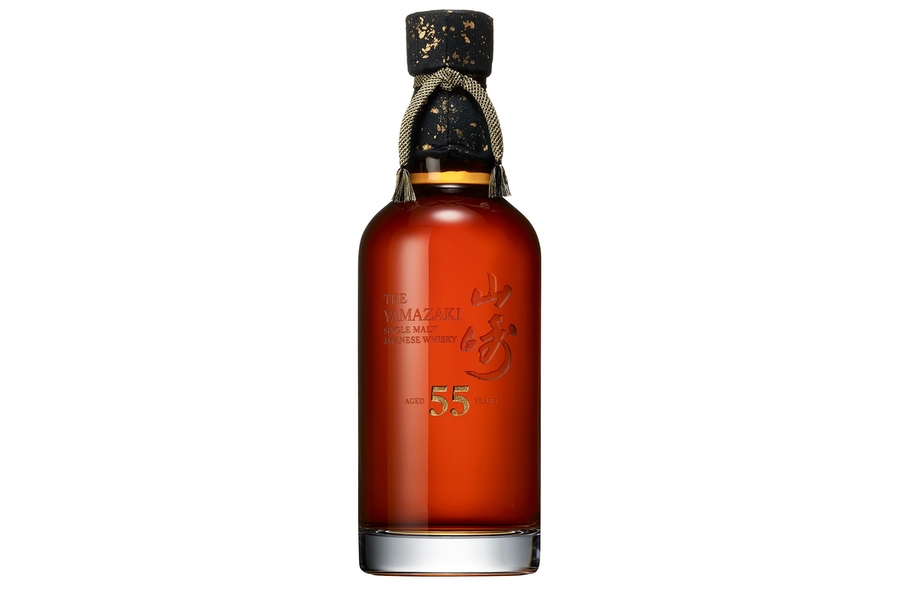 Limited to a mere 100 bottles around the world (with just 3-4 allocated to Australia), Yamazaki 55 retails for AU$90k but has sold at auction for US$700k and could fetch up to $1 million-plus (it's currently listed for AUD$1.3 million on Dekanta.com). We'll go into greater detail below but can say now that it was surprisingly vibrant for something so old, which we attribute to its time spent in a Mizunara cask. Incredibly rich, this liquid hits all the right notes of fruit and sweetness whilst layering in the kind of subtle mint and grass that we've come to expect from whiskies of this nature. There was also a light sourness or bitterness to it that somehow works and may even be the spirit's most defining characteristic.
Suffice it to say, we'd never tasted anything quite like Yamazaki 55, making the event a true once-in-a-lifetime experience. Here's a closer look at the distillery and this ridiculously rare expression.
History of Suntory Yamazaki
Widely considered the birthplace of Japanese whisky, Yamazaki is the nation's first and oldest distillery. Suntory founder Shinjiro Torii began construction of the distillery in 1923, with the goal of bringing Scottish craftsmanship onto Japanese soil. For the location, he chose a misty valley between Mt.Tennozan and Mt. Otokoyama, where three unique rivers converge.
Torii's decision to build at the foot of Mt. Tennozan in the land of Yamazaki was certainly no accident. This is an area well-known for its high-quality water supply and rich seasonal diversity, with shifting temperatures and humidity levels generating perfect whisky-making conditions. Even ancient Japanese poetry refers to the area's crystal clear water, which continues to be hailed as one of the nation's cleanest natural resources.
Japanese whisky has exploded in the time since Yamazaki's founding and yet this brand remains the heart and soul of the House of Suntory. The distillery continues to make expert use of their natural surroundings, which isn't to mention their brilliant production, maturation, and blending methods. It all gives way to a truly legendary range of single malt expressions, the latest of which rested for 55 long years before making its downright epic debut.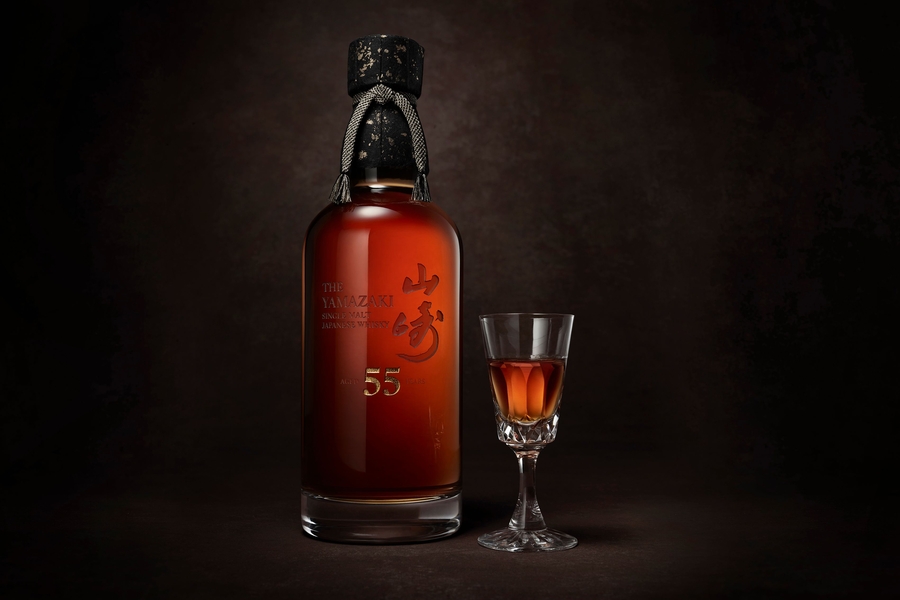 Yamazaki 55
Bottled in 2020 at 46% ABV, Yamazaki 55 Single Malt Whisky is the House of Suntory's oldest release to date. It pays direct tribute to Japan's founding family of whisky and also celebrates the "Showa" era of the 1960s, a period of major transition for Suntory. What began under the supervision of Shinjiro Torii was then carried forth by Suntory's second Master Blender Keizo Saji, fifth-generation Chief Blender Shinji Fukuyo, and third-generation Master Blender Shingo Torii.
Initially aged in Mizunara casks, Yamazaki 55 underwent further maturation in White Oak casks. It was then blended to perfection, with the goal of cultivating supreme depth and complexity. Deep amber in colour, the spirit offers aromas of sandalwood and ripe fruit. The palate is similarly fruity and sweet and also a touch bitter (but in a good way) with a woody element from the Mizunara cask. A slight bitterness continues through to the finish, where it's balanced out by light smoke and layers of rich sweetness.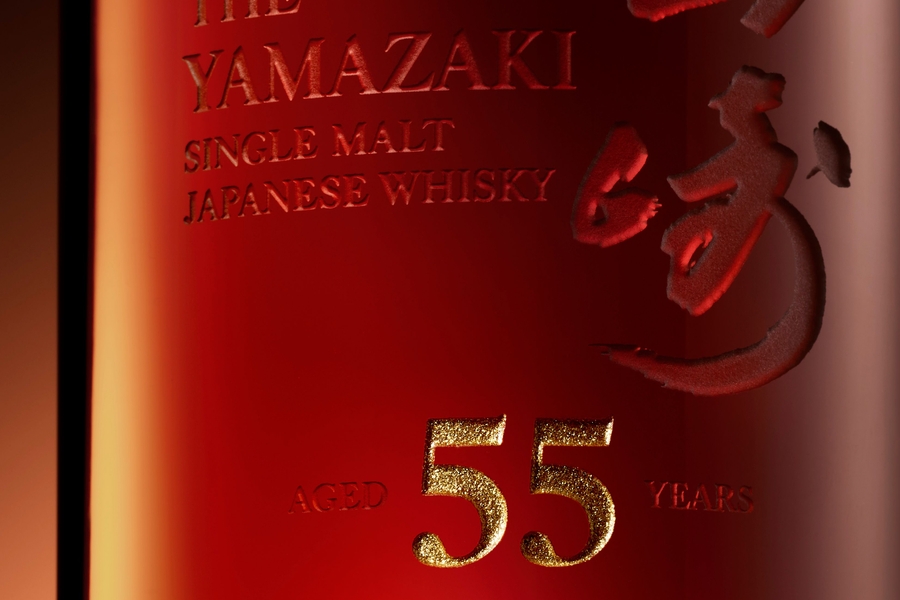 We said it before and we'll say it again: there's really nothing quite like this exceptional dram. Even the bitterness seems to work to its advantage, lending the spirit a signature quality without overwhelming the taste buds. That's not to mention the resounding freshness, luscious texture, and diverse taste, with flavours slowly blossoming upon the palate.
Regarding this rare release, fifth-generation Chief Blender Shinji Fukuyo said the following: "Throughout the process of blending Yamazaki 55, I used as inspiration the passage of time and 'Wabi-sabi'—the Japanese belief that imperfections can help to ultimately contribute to perfection. While I often view other extra-aged whiskies as art, I consider Yamazaki 55 to be more like a Buddhist statue: calm and mysterious, requiring time to truly enjoy the inner beauty."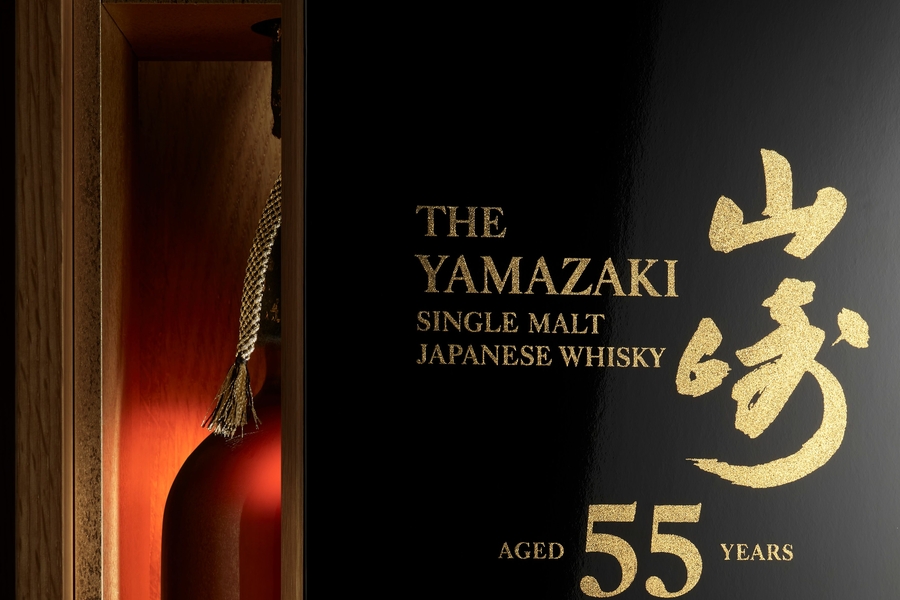 Yamazaki spared no expense in terms of presenting this exceptional spirit. It comes in a crystal bottle with the distillery name carefully engraved by way of a sandblasted calligraphy technique, with real gold dust and lacquer on the age marking. Wrapped in handmade Echizen washi paper and bound with a Kyo-kumihimo plaited cord, the bottle is delivered in a bespoke box of native Japanese Mizunara wood with Suruga lacquer coating.
As you may recall, Yamazaki 55 was matured in both Mizunara casks and also white oak casks. As a gesture of goodwill, Beam Suntory will donate US$5,000 for every bottle released in this year's 100-bottle collection—totalling US$500,000—to The White Oak Initiative, a group committed to the long-term sustainability of America's white oak forests. The effort represents part of Suntory's ongoing commitment to giving back to society and nature. If you read anything about Yamazaki's history (see above), you know they have a lot to be thankful for when it comes to nature, in particular.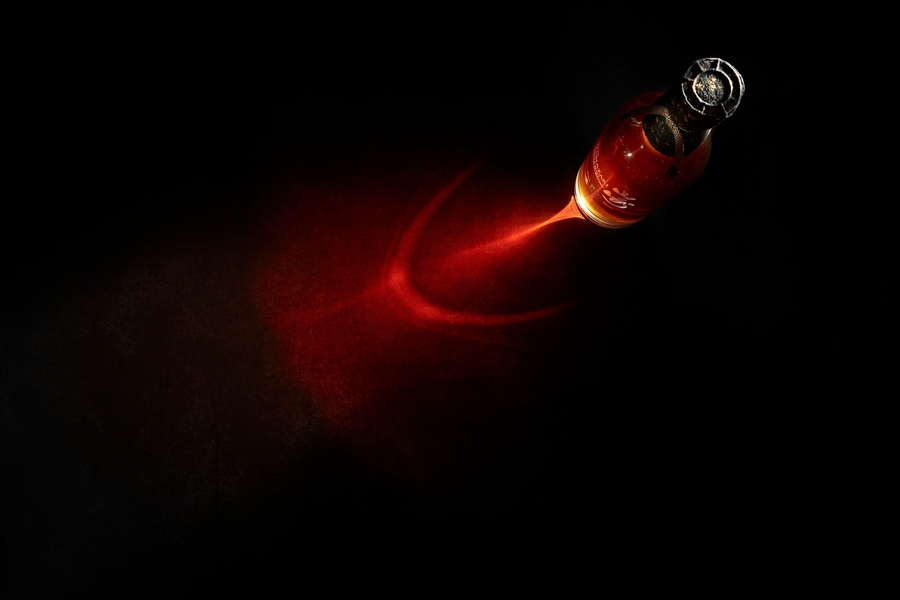 Speaking of giving thanks, we owe a huge debt of gratitude to Suntory for an unforgettable night at Tetsuya's Restaurant in Sydney. Whilst gorging on absolutely delicious cuisine, we were treated to not just the Yamazaki 55, but a full range of the distillery's stunning sippers. We can still recall certain flavours with absolute relish and that extends to the food and the whisky alike. Of course, the Yamazaki 55 remains a veritable highlight of the evening and for all the reasons we mentioned above.
Yamazaki 55 will be available in extremely limited quantities starting this month at a suggested retail price of US$60,000 and AU$90,000. Here in Australia, it's available at Vintage Cellars, Dan Murphy's, Crown Casino, and Oak Barrel Sydney. Presuming you don't have tens of thousands of dollars to spend on whisky, consider another award-winning single malt like the Yamazaki 12, Yamazaki 18, or Yamazaki 25. You won't be disappointed!