Bodybuilder Demonstrates 7 Exercises You Can Do with a Couch
It might take a little bit of creativity, but you can still get a good workout even with the gym being closed. Muscle-bound bodybuilder and Instagram celebrity Joesthetics took to his living room to demonstrate seven exercises that you can do using your couch.
You'll also like:
17 Best Trap Exercises for Strength and Size
Charles Bronson's Prison Bodyweight Workout Will Get You Ripped In Solitary Confinement
Bowflex SelectTech Adjustable Weights Free Up Space
The first exercise is a bench press, which the bodybuilder demonstrates by lifting one side of the couch up and then sliding his head and shoulders under it to perform repetitions. From there it's an easy transition to "the leg press, bro." The bodybuilder does admit that "probably I should have somebody sitting on the couch, or I need a more heavy couch, bro." After a second's reflection, the bodybuilder adds, "Probably I need a heavier couch."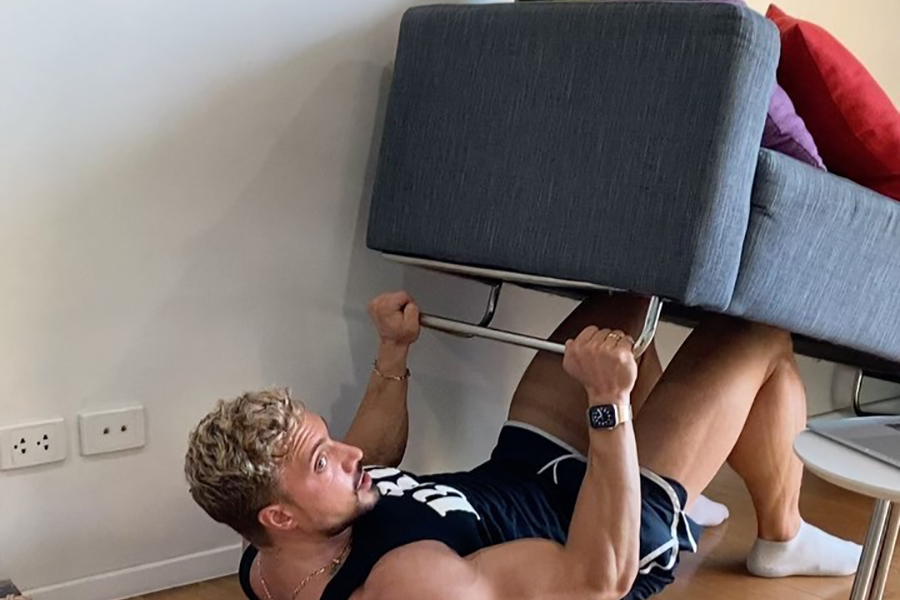 With the big muscles worked, now it's time to move to the smaller muscle groups. First, some triceps extensions, which are done by putting your hands on the armrest and then leaning into it to increase the resistance. Then bend and straighten your arms. Joesthetics then demonstrates squats by putting the couch upon his shoulders and squatting. Back to the arms, he then kneels by the couch to lift it using his biceps, performing curls. Swing under the couch again and you can do French press for more triceps work. Then finally it's time to hit the abs. Throw your legs up on the arm and crunch up.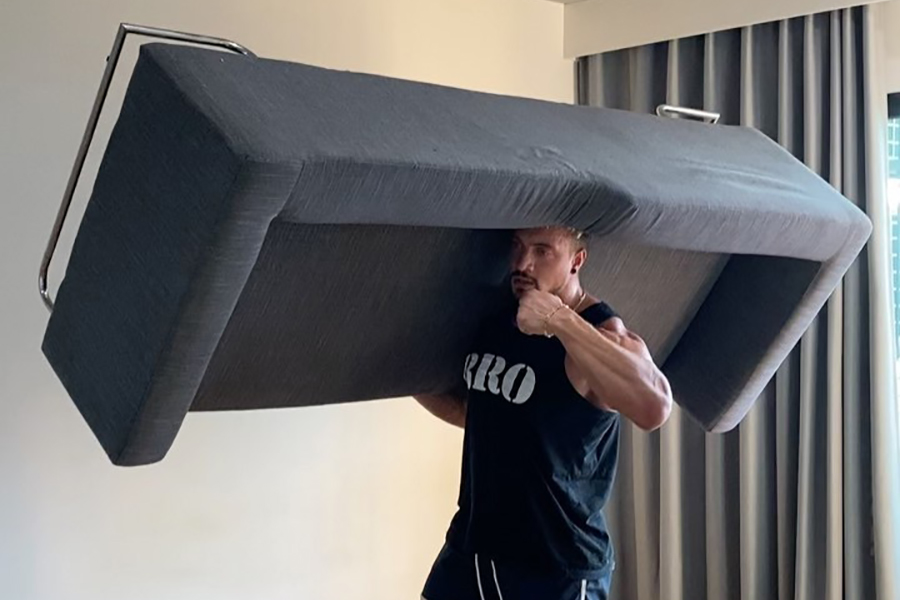 With a bit of creativity, you can still get your pump on just by using what's around you. Thanks to Joesthetics, we all now know that the couch can be used for more than lounging while you binge-watch the next season of your favourite show. Burn those calories and rip those muscles while you wait for the gyms to reopen. Never skip couch day.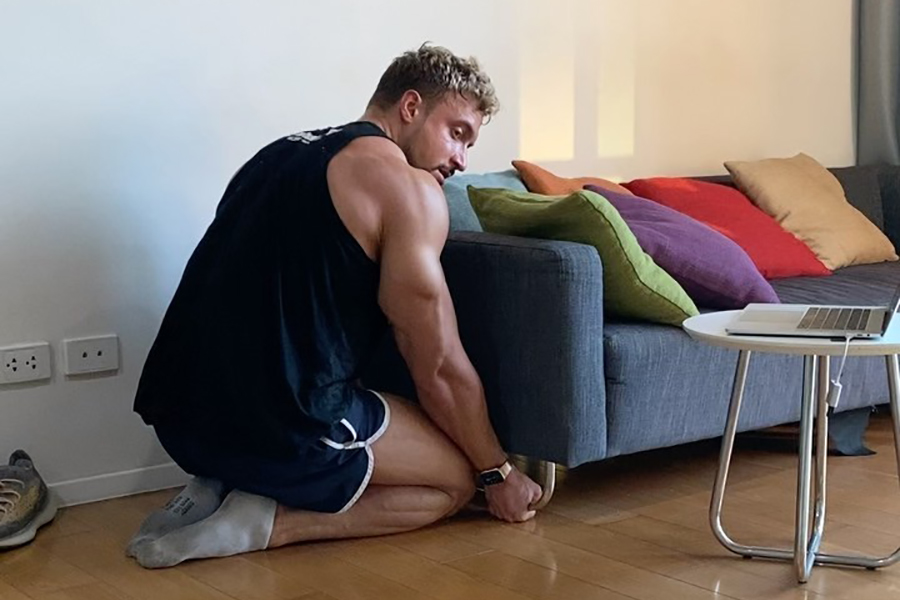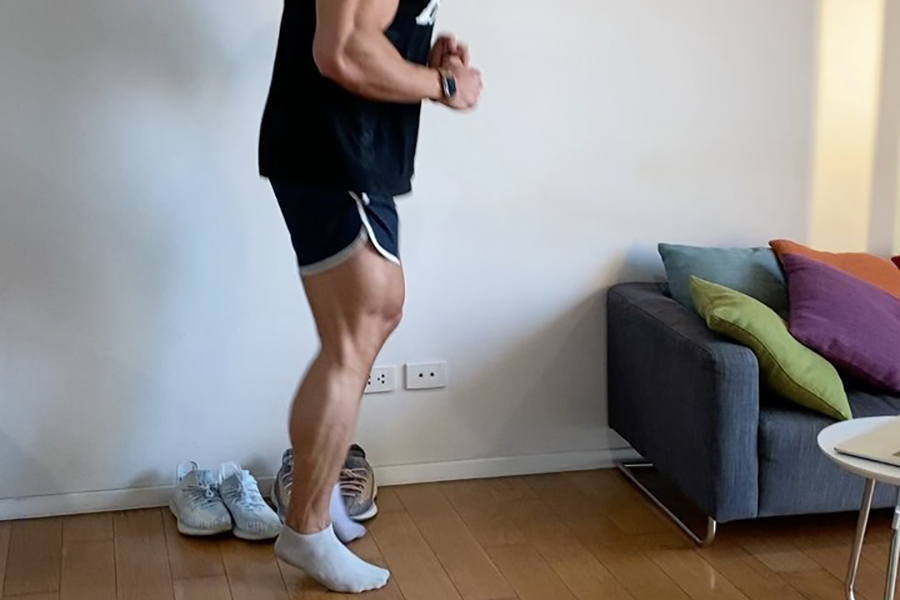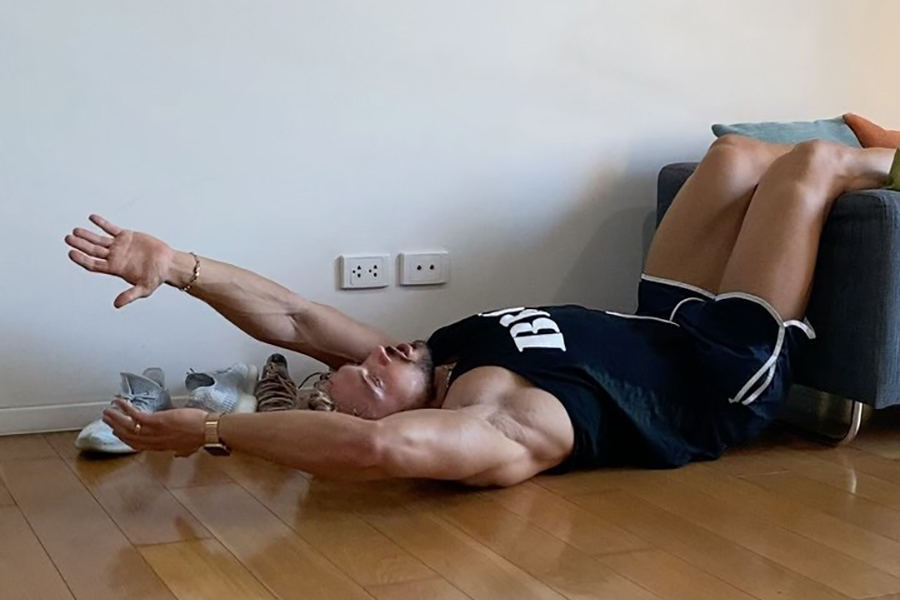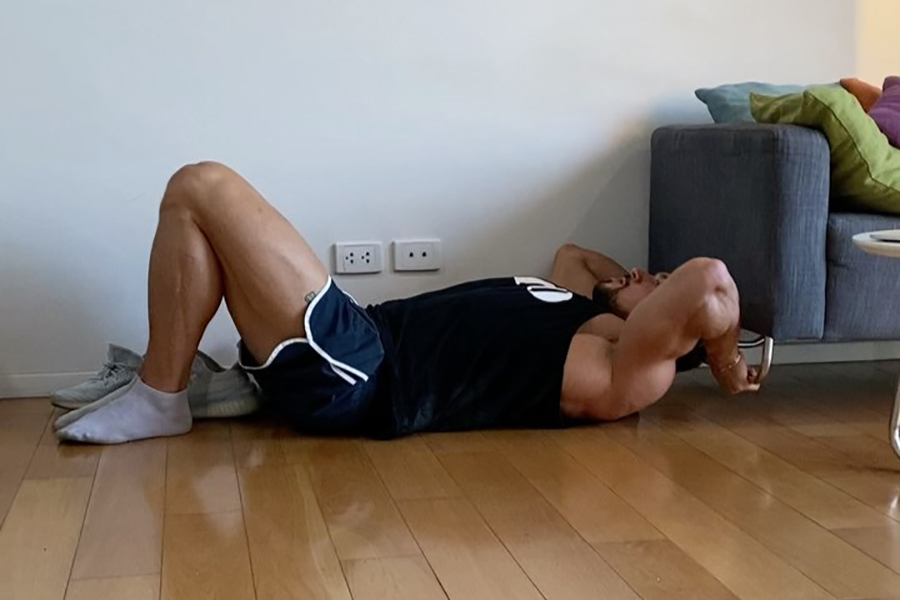 You'll also like:
17 Best Trap Exercises for Strength and Size
Charles Bronson's Prison Bodyweight Workout Will Get You Ripped In Solitary Confinement
Bowflex SelectTech Adjustable Weights Free Up Space