Chris Hemsworth Shows Off His Body in Workout Picture
We've known for a while that Chris Hemsworth is a physical specimen. Seeing him guns-out as Thor or hitting the beach in his hometown of Byron, it's hard not to gawk at the sheer size of the big unit. But the real-life superhero has taken things to another level this week, showing off his most ridiculous picture yet.
You'll also like:
REVIEW: NordicTrack's S22i is Not Your Average Stationary Bike
The Peloton Bike is Finally Coming to Australia
Chris Hemsworth's Thor Diet & Workout Plan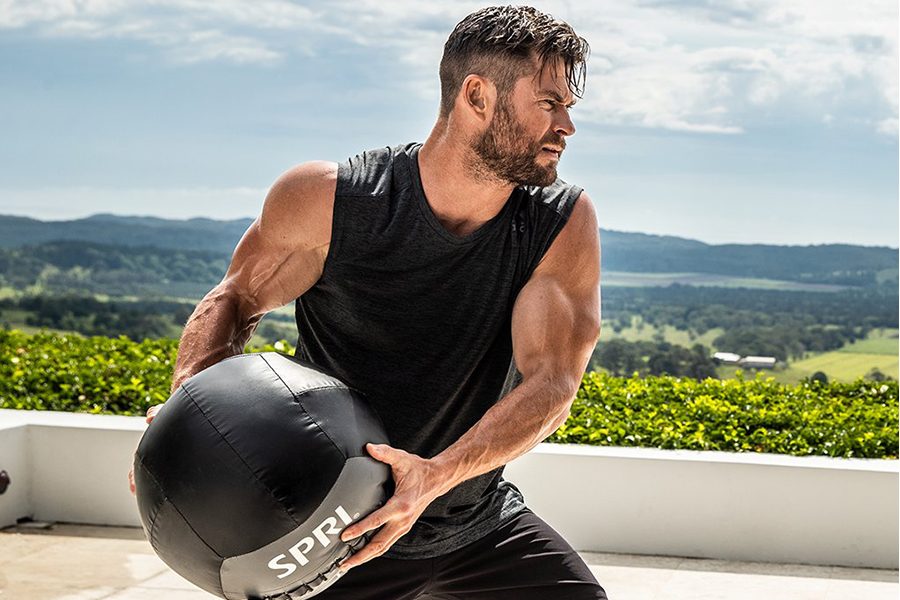 Taking to Instagram, Hemsworth gave us all a glimpse at his workout routine. Flipping a massive tyre, the Aussie star looks even more jacked than we remember. Shoulders flared, veins piercing the skin, the dude is just next-level ripped.
According to reports, Hemsworth is gearing up to take on the role of Hulk Hogan in the upcoming biopic about the famed wrestler's incredible life. When Hemsworth was first cast, suggestions that he would be bulking up were met with sniggers and disbelief, but it appears, he's up to the challenge.
"I will have to put on more size than I ever have before, even more than I put on for Thor," he told Total Film in July. "There is the accent as well as the physicality and the attitude… I will also have to do a deep dive into the rabbit hole of the wrestling world, which I'm really looking forward to doing."
Looks like the regime is working, Hemmo.
You'll also like:
Of Course Chris Hemsworth's Cheat Meal is Super-Sized
Simu Liu's 'Shang-Chi' Workout & Diet Plan
Chris Hemsworth's Thor Diet & Workout Plan
General FAQ
Are Thor's muscles real?
Yes, Chris Hemsworth's muscles while playing Thor are 100% real. When he first got the role in 2011, he had to do some major bulking up to prepare.
Is Chris Hemsworth vegan?
Chris Hemsworth did adopt a vegan diet while training and getting in shape to play Thor.