This Company is Changing the Way We Think About Weight Loss…Literally
Not to be confused with your standard diet planner, wellness brand Noom takes a psychology-based approach toward sustainable weight loss. Using a combination of human empathy and AI-technology, the company doesn't provide temporary health solutions as much as it does change the way you think about living and fitness altogether. Human behaviour is the operative term here and that's exactly where Noom sets their proverbial crosshairs. After all, if you're not addressing the habits and patterns that cause you to gain weight in the first place, you're bound to repeat them.
At the heart of Noom's healthcare-disrupting curriculum is a process known as cognitive behaviour therapy (CBT). Modelled after the CDC's diabetes prevention program, CBT goes well beyond surface habits to uncover root causes and personal barriers. It's only by going this deep that you can start to retrain your brain and subsequently change inhibitive behaviour patterns, thereby tackling negative habits over the long-term.
As you might suspect, sustainable weight loss is merely one amongst the slew of benefits you can gain by using Noom. By changing the way you think, you can hone in on a variety of positive changes to your mood and behaviour alike. Nevertheless, sustainable weight loss certainly makes for a great jumping-off point. Here's how the Noom program works.
1. Customisable Curriculums
The first thing you'll do when signing up for Noom is complete a brief survey, allowing the company to get a better sense of your habits and goals. Next, you're presented with a personalised package that's been customised in accordance with your survey responses. Upon acceptance, you'll receive a 14-day trial period for as little as $1, after which you'll be billed for the program in a lump sum payment. The company's most common plan comes out to just US$30 per month.
2. Human Support and Accountability
As soon as you're up and running, Noom brings in a Goal Specialist (i.e. personal coach) to provide one-on-one goal setting and customised support. Having been trained in CBT, the specialist spends the first week of the program helping you identify the "Ultimate Why." In other words: why do you want to lose weight? Is it because you feel sluggish all the time? Is it for your kids or family members?
During each week of the curriculum, your Goal Specialist will help you cultivate and maintain personalised action plans based on your "Ultimate Why," your current progress, and your individual life circumstances. If you start to lose momentum, they'll send you a unique message that was personally crafted and agreed upon early in the program, putting you back on track.
3. Additional Resources and Materials
As you consult with your Goal Specialist, you'll also gain access to additional materials such as articles and charts. Education is fundamental to your ongoing success and Noom knows as much. Again, the ultimate goal here is to help you understand long-term change over short-term change so that you can take the weight off and keep it off.
4. Peer Support
After the 14-day trial period has concluded, you'll gain 24/7 access to a peer group of fellow Noom members. By sharing your progress with others and hearing about their progress in return, your personal experience begins to take on a communal dimension.
You'll also have daily access to a Group Coach, who can help you work through any day-to-day struggles while giving positive reinforcement.
5. AI-Powered Fitness Tracking
By streamlining its program through an app, Noom is quite literally by your side at all times. Not only does the app put you in touch with your Goal Specialist, Peer Group, and Group Coach, but it doubles as an AI-powered fitness and nutrition hub.
Featured on the app is a best-in-class food database with over 426,000 items in it, which can help you count calories and learn more about nutrition. The app also tracks your fitness milestones and even gives digital praise in the form of "High Fives."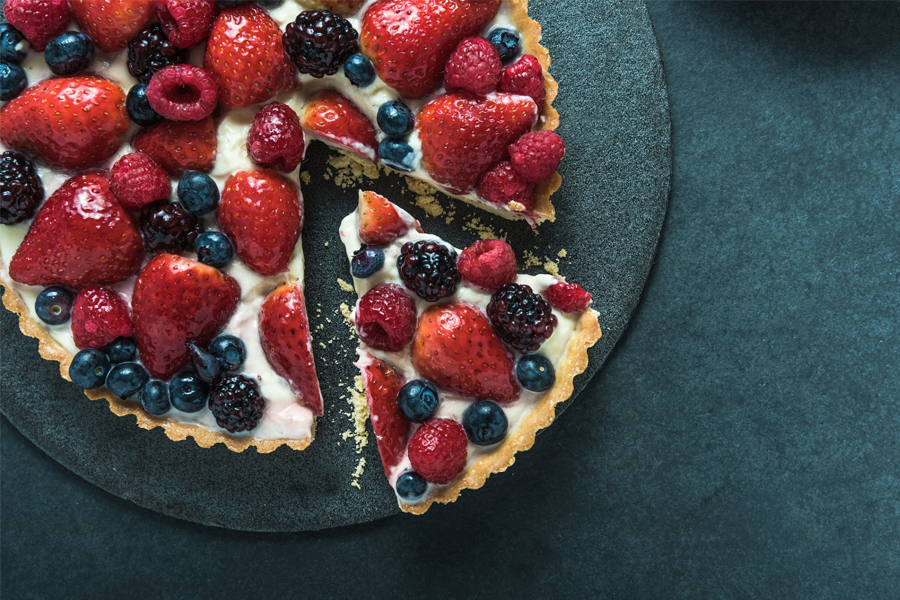 6. Noom is NOT a Diet Plan, It's a Way of Life
When most people want to lose weight, their first instinct is to practice restrictive dieting. This is when you confine yourself to certain types of foods or obsessively reduce calorie consumption. However, restrictive dieting tends to cause a "yo-yo effect," where you rapidly lose weight only to gain it back weeks or months later. That's because you're only tackling the problem of weight loss on the surface level.
Noom's program doesn't restrict your diet or ask that you count every calorie. Instead, it focuses on behavioural patterns to concurrently address both your mentality and your physicality. This is how you lose weight and stay fit over time, with a number of clinical studies to prove as much.
Starting your journey is as simple as visiting Noom.com and taking a free 30-second quiz. You should also follow @noom on Instagram for healthy recipes, motivational quotes, program previews, personal journeys, and more. Prepare to change the way you think about weight loss…literally.