10 Best Japanese Restaurants in Canberra
Sometimes all you need is 20 sushi rolls or all-you-can-eat-ramen, and all is well in the world. No matter what it is, we guarantee Japanese food will provide the goods. Whether it's fine dining you're after or a no-frills sushi train, Japanese cuisine has something for everyone. Here are the best Japanese restaurants in Canberra.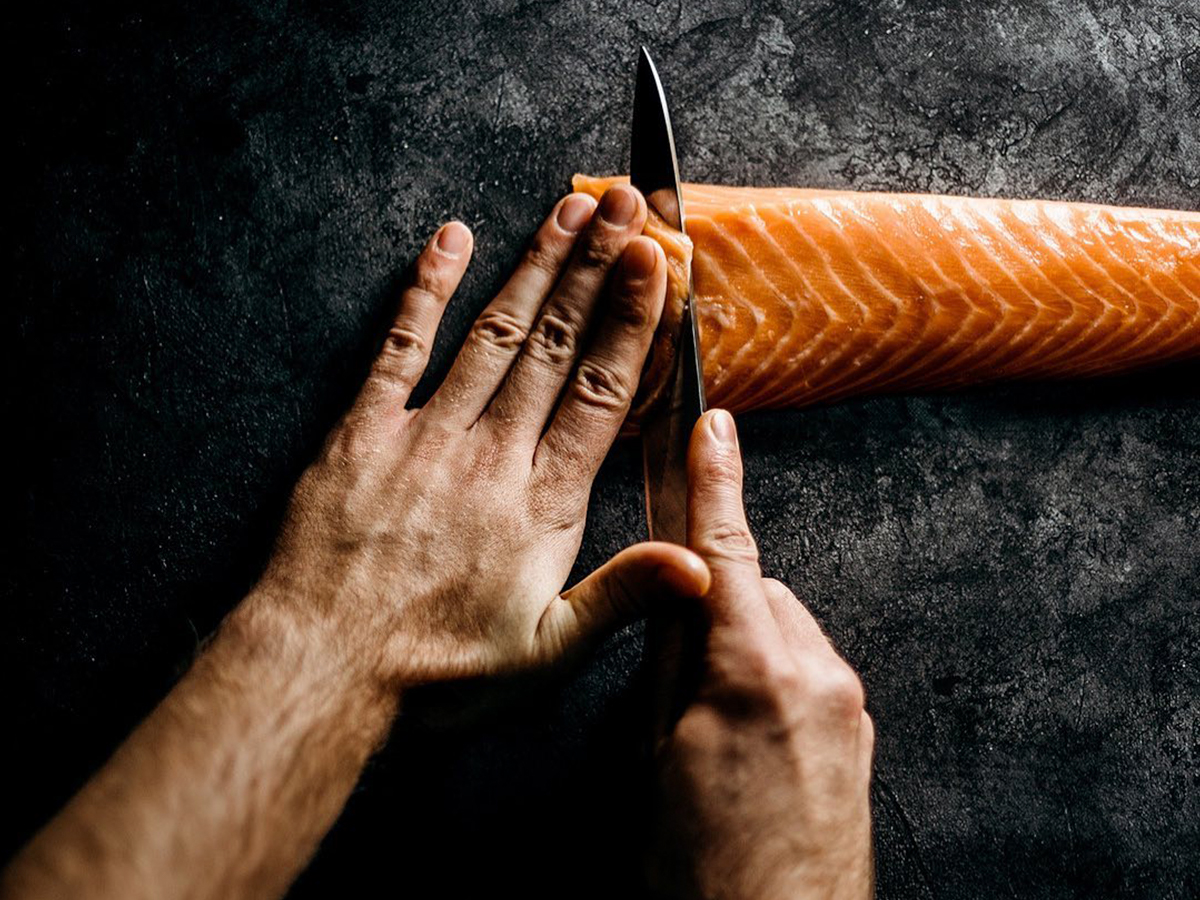 1. INKA Canberra
Not your traditional Japanese restaurant, INKA is an innovative fusion of Japanese and Peruvian cuisine. Celebrating the merging of the two cultures that took place in the 1900s, you can expect to find dishes like Peruvian sashimi and maguro tataki. New kid on the block, give this place a try, and we guarantee you will be coming back for more.
Address: Shop B11A, 148 Bunda St, Canberra
Phone: (02) 5115 0777
Hours: Monday 5.30 pm – 10 pm, Tuesday – Sunday 12.30 pm – 2.30 pm/ 5.30 pm – 10 pm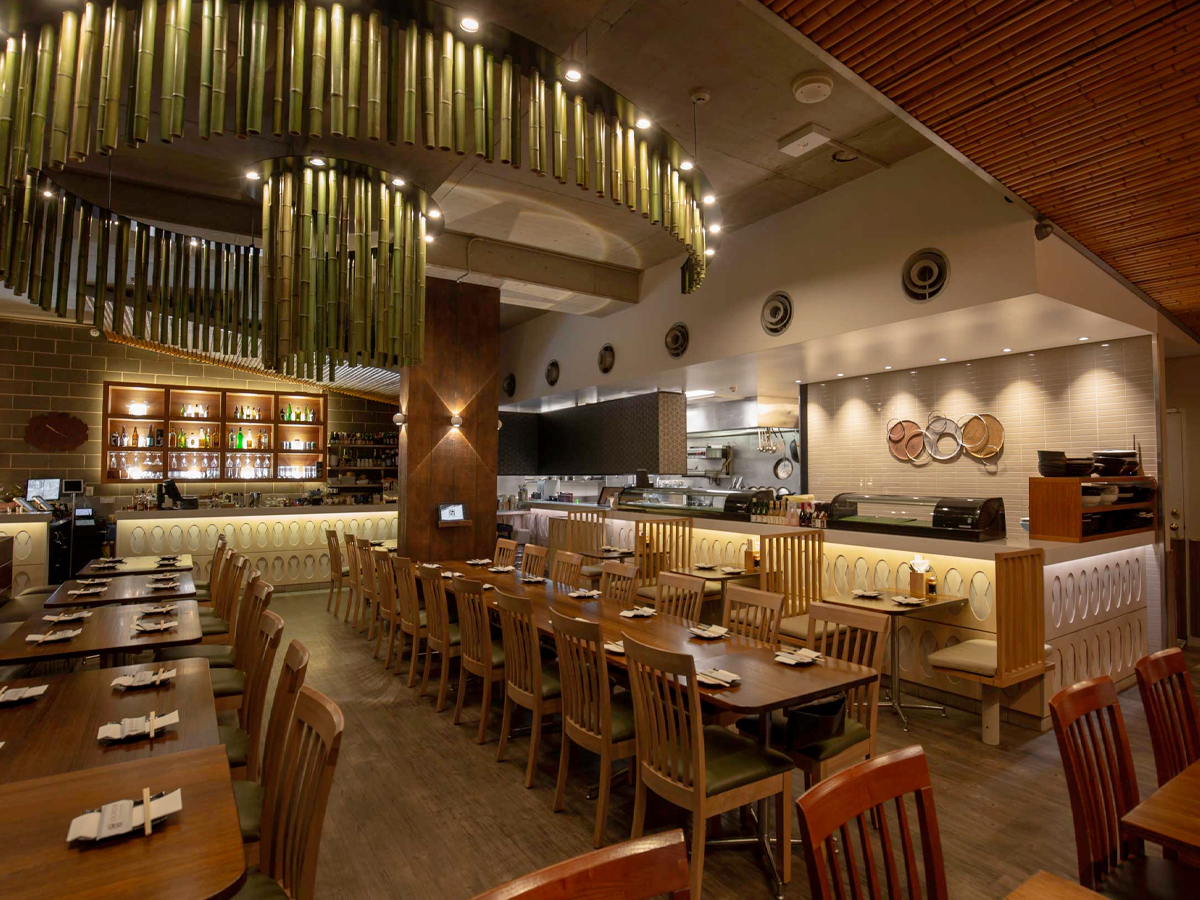 2. Kokoroya
Kokoroya equates home in Japanese, which is precisely what this authentic Japanese restaurant creates. The lively spot is about serving authentic Japanese cuisine prepared from the freshest and seasonal ingredients. The chefs here like to add a contemporary twist, and they also offer a selection of Japanese beer, sake, wine and cocktails to help it all go down.
Address: Shop 665, 667 Anzac Parade, Maroubra
Phone: (02) 8347 2226
Hours: Monday – Sunday 11.30 am – 2.30 pm/ 5 pm – 9 pm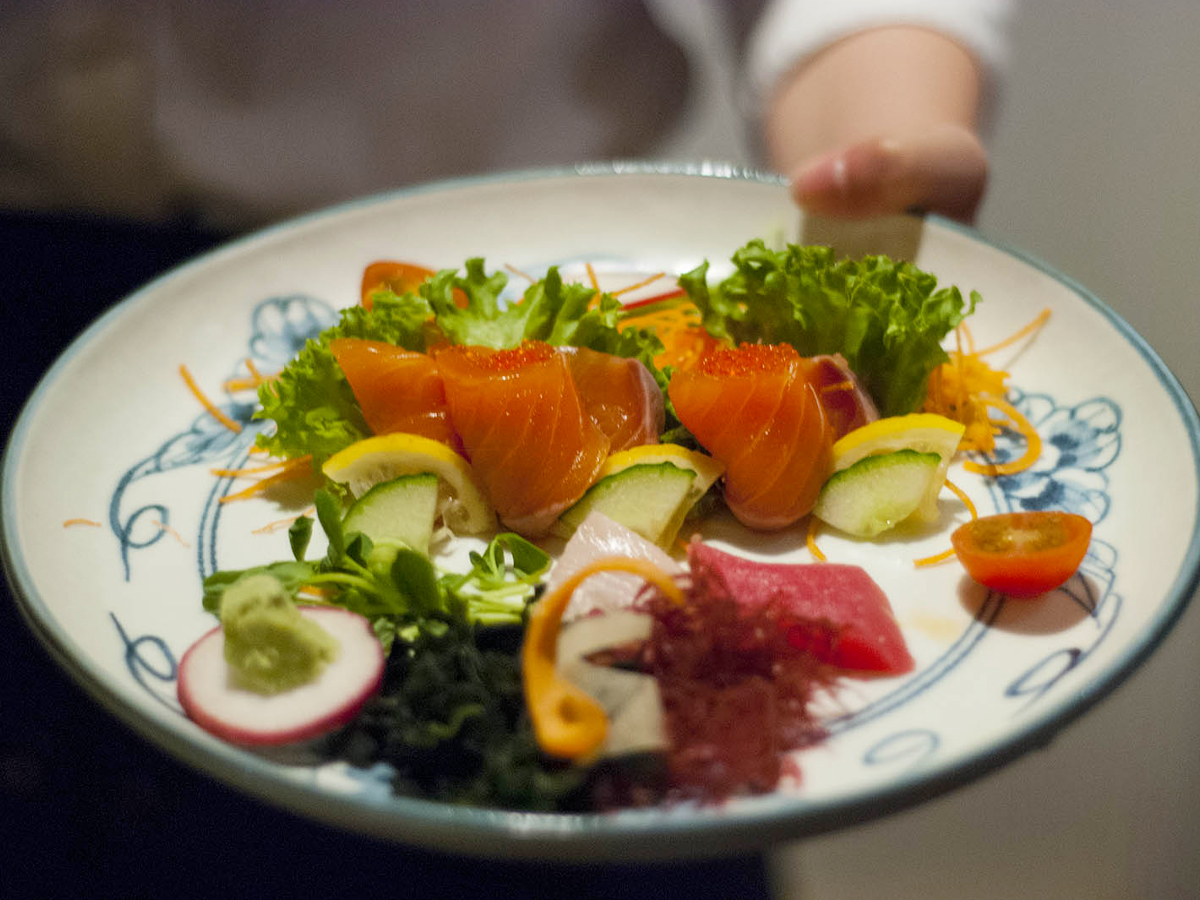 3. Iori Japanese Restaurant
One of the best Japanese restaurants in Canberra, if fine dining is more your style, Iori is an experience like no other. Dine traditional Japanese style, seated on the ground or up at the sushi bar, and relish in their seemingly endless menu. From the freshest sashimi you will ever try to beef udon you will dream about, Iori is as authentic and delicious as it comes.
Address: 41 E Row, Canberra
Phone: (02) 6257 2334
Hours: Monday – Saturday 6 pm – 9 pm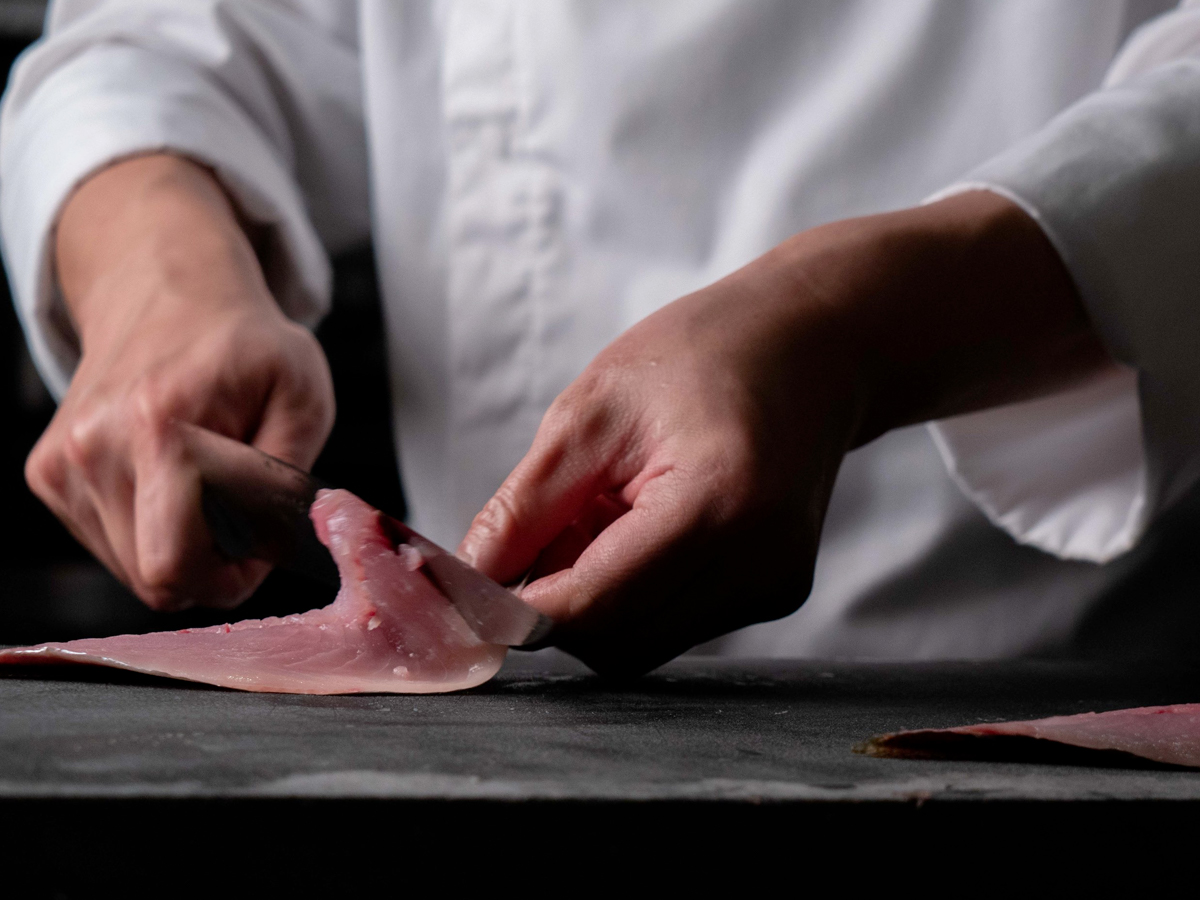 4. Raku Japanese Restaurant
If you're a true Canberran, you would have heard of Raku. Paving its way as one of the most insta-worthy restaurants in Australia's capital, Raku combines the precision and artfulness of Japanese culinary history with the vibrant energy of modern Australian dining. Their menu includes all your favourites, as well as a dedicated gluten-free menu and an impressive whiskey collection.
Address: 148 Bunda St, Canberra
Phone: (02) 6248 6869
Hours: Monday – Sunday 11.30 am – 2.30 pm/ 5.30 pm – 10 pm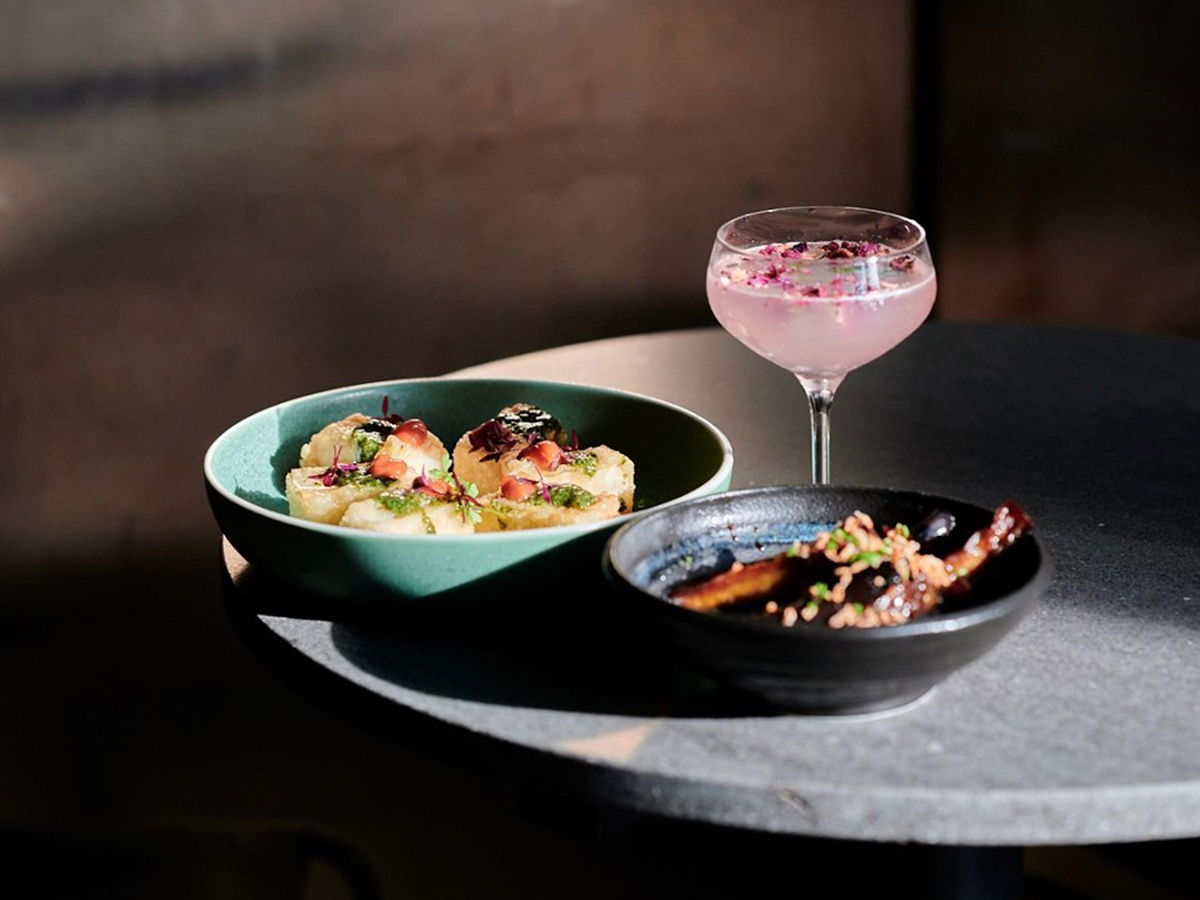 5. Lilotang
For one of the best Japanese restaurants in Canberra with a modern edge, Lilotang is your guy. Inspired by the traditional minimalist style and urban Japan, the atmosphere here is a true sensory experience. This doesn't mean they compromise on food- their menu is complete with old favourites like pork and prawn potstickers and braised wagyu beef brisket bao. If you're in need of a quick lunch on the go, they do a delicious bento lunch box!
Address: Burbury Hotel, 1 Burbury Cl, Barton
Phone: (02) 6188 3444
Hours: Tuesday – Friday 12 pm – 10.30 pm, Saturday 6 – 10.30 pm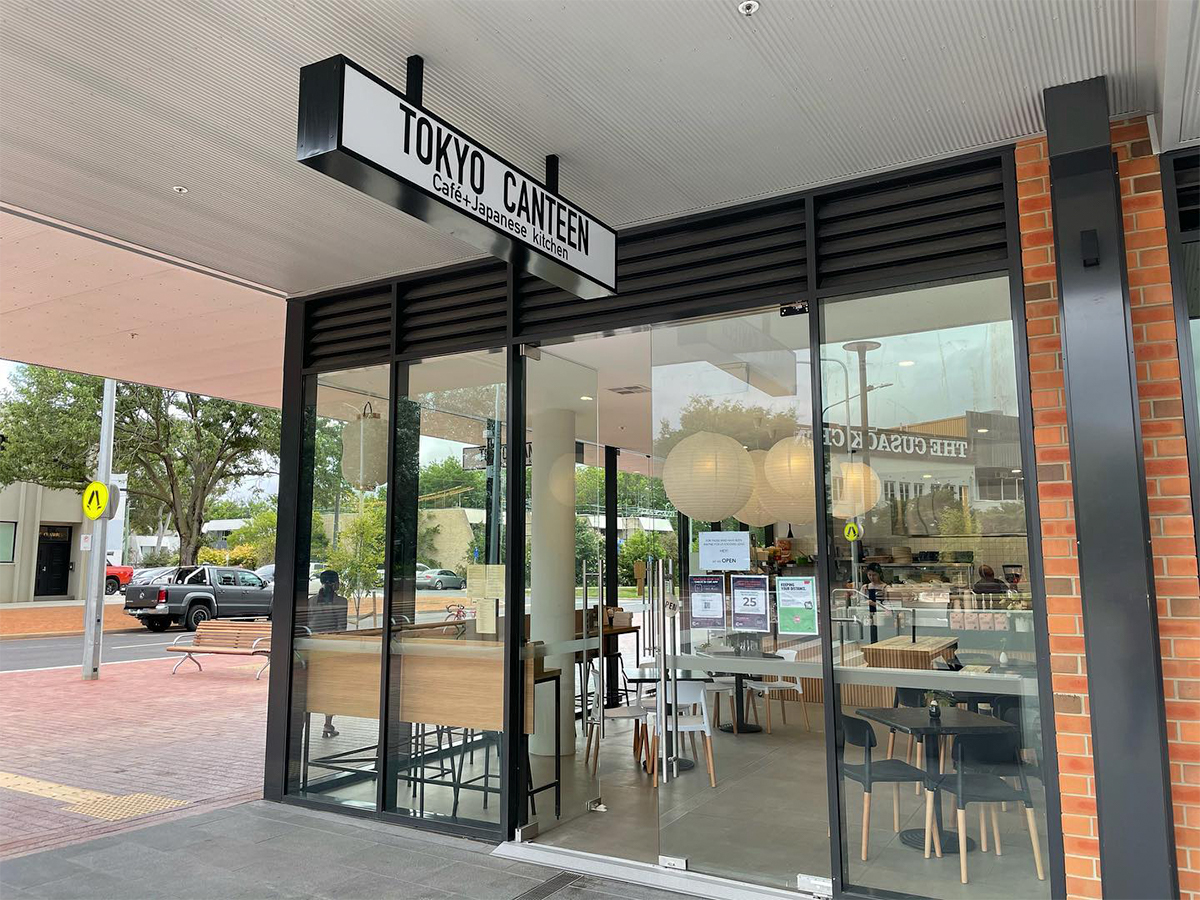 6. Tokyo Canteen
Tokyo Canteen is a no-thrills, delicious Japanese dining experience located in the Eyre Street Market precinct. The airy space is perfect for a casual dinner, and they also offer plenty of pre-made takeaway options in their fridge for a quick lunch option. We recommend their agedashi tofu in a dashi broth and sashimi salmon don, paired with one of their premium Japanese green teas- there's nothing better.
Address: 38 Eyre St, Kingston
Hours: Monday – Friday 10 am – 8 pm, Saturday – Sunday 9 am – 3 pm
Tokyo Canteen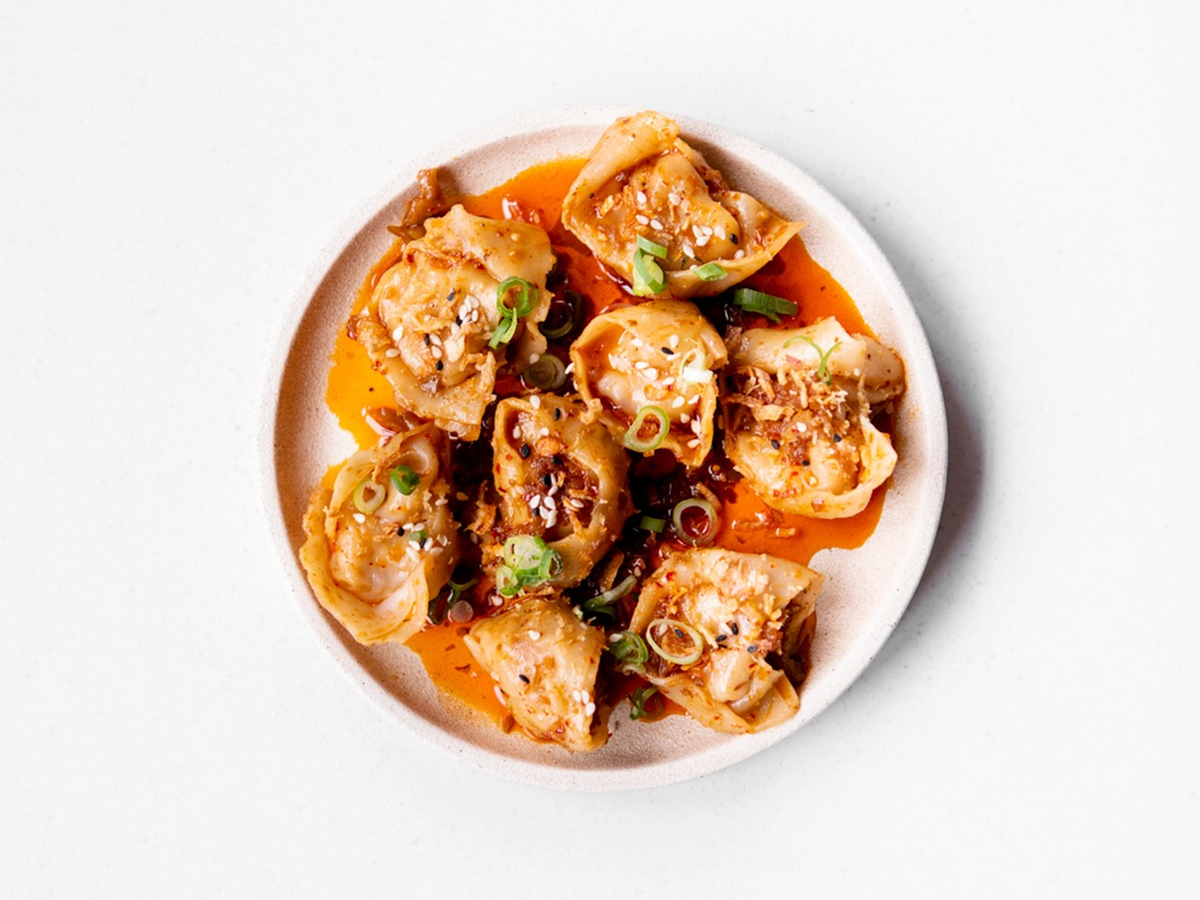 7. Lazy Su
Located on Canberra's hustling foodie strip, Lonsdale street, Lazy Su is Canberra's answer to modern Japanese dining. Think hello kitty meets fine-dining, with delicious, premium Japanese cuisine served up in a vibrant, kitsch space. The menu includes a set menu, a vegan set menu, a bao menu and a raw bar for all things ceviche and sashimi.
Address: 1/9 Lonsdale St, Braddon
Phone: (02) 5105 3812
Hours: Tuesday – Thursday 5 pm – 9 pm, Friday – Sunday 12 pm – 3 pm/ 5 pm – 9 pm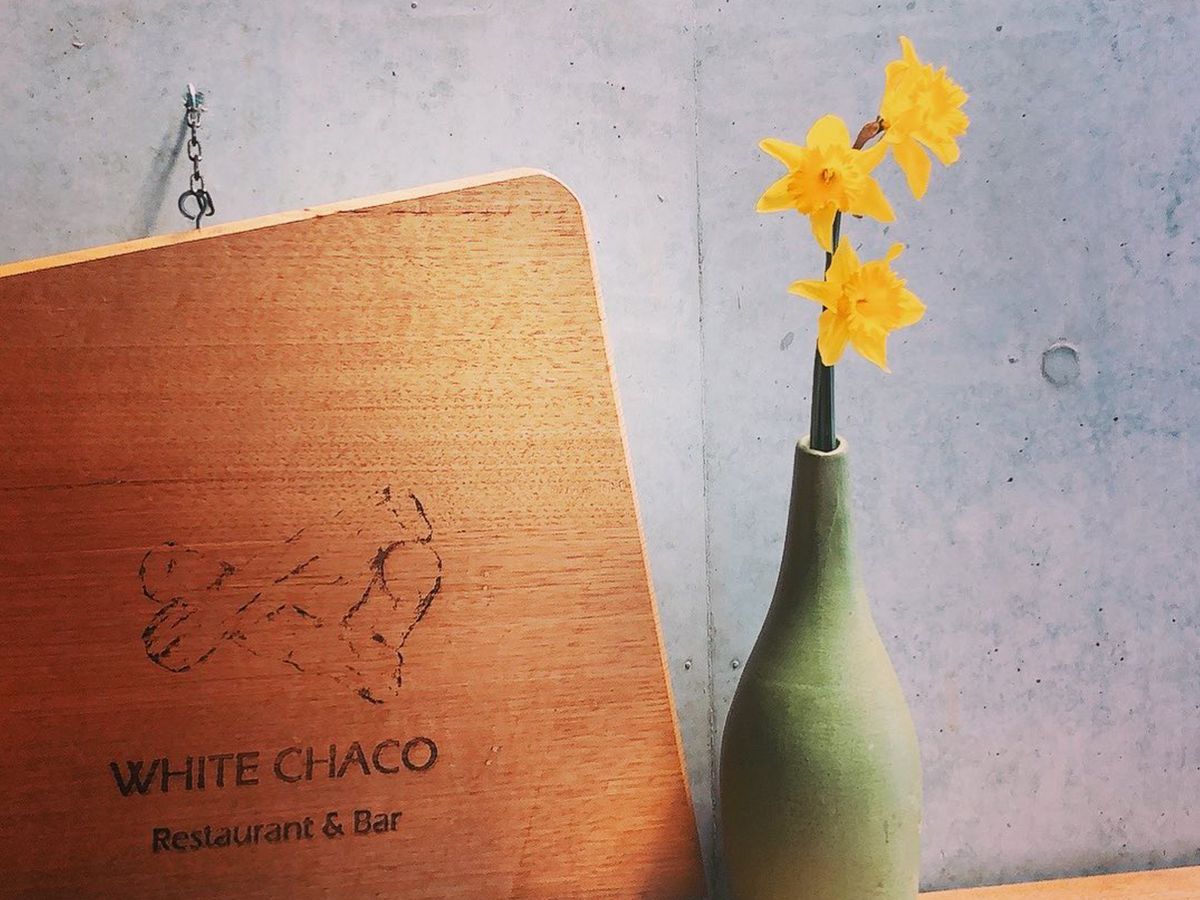 8. White Chaco
For one of the best Japanese restaurants in Canberra offering warm, hearty meals, head to White Chaco in Braddon. White Chaco delivers heartful Asian fusion cuisine, serving up a combination of Taiwanese and Japanese dishes to create a unique culinary experience. Try the smoky popcorn chicken and their crunch vegan bao with black sesame sauce, greens, pickled onion, pickled cabbage and Chinese fritter.
Address: g10/27 Lonsdale St, Braddon
Phone: 0401 509 435
Hours: Monday, Wednesday 5.30 pm – 9 pm, Thursday – Sunday 12 pm – 2 pm, 5.30 pm – 9 pm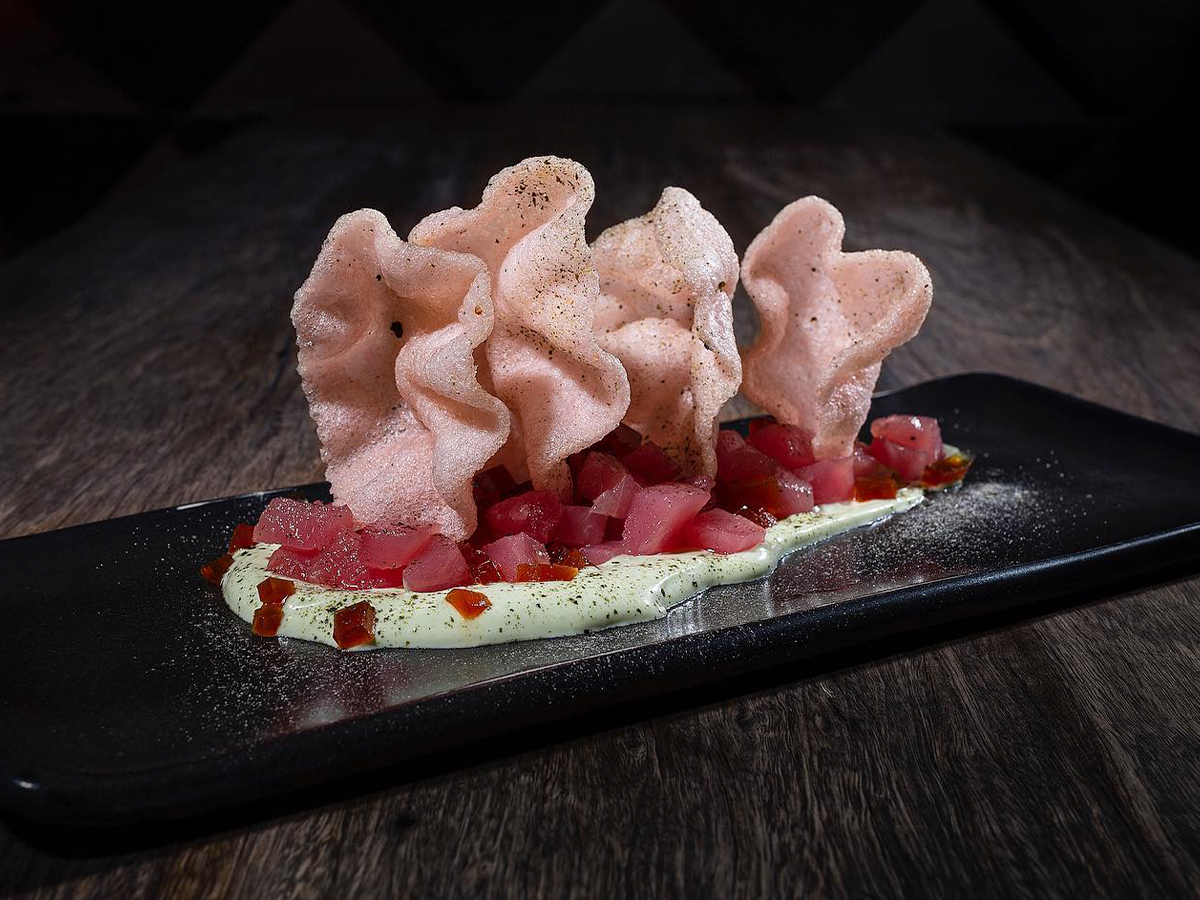 9. Akiba
Akiba is a fun, fresh, and delicious Japanese dining experience nestled in the heart of Canberra. Their innovative menu showcases the many styles of Asian barbecue, raw bar and modern-day Dim Sum. Strap yourself in for an experience you won't forget as you watch on as your food is cooked over live fuel of wood and charcoal. We suggest coming with a group and ordering share plates so you can dig into almost everything! Also, the cocktails are to die for!
Address: 40 Bunda St, Canberra
Phone: (02) 6162 0602
Hours: Monday – Wednesday 5 pm – 11 pm, Thursday – Sunday 11.30 am – 12 am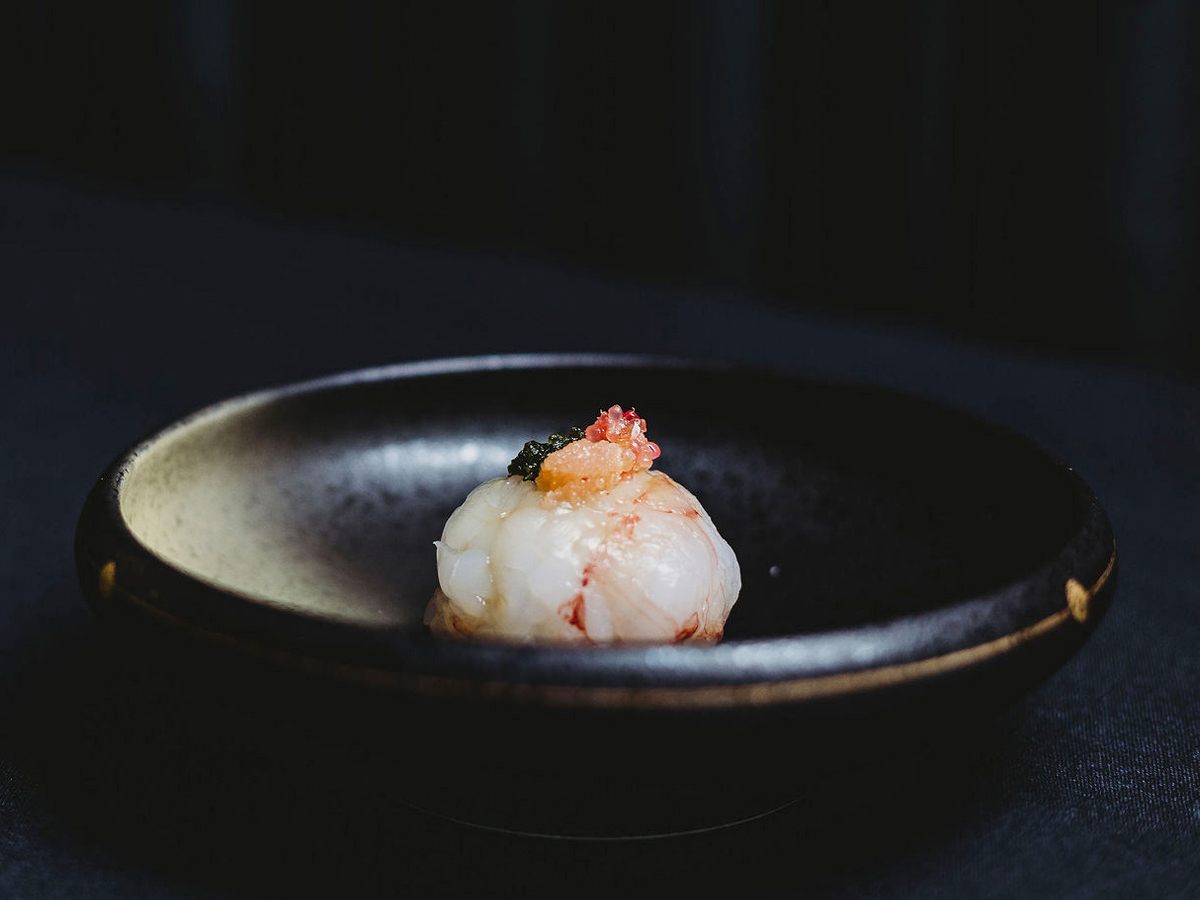 10. Mu Omakase
Mu Omakase is one of the best Japanese restaurants in Canberra, with a twist. Dining here is almost like dining blind! In Japanese, Omakase dining means customers entrust their meal entirely to the Chef, who will select and serve a customised menu based on the best-in-market that day. The result is a highly intimate and personal dining experience that you won't forget.
Address: 1 Constitution Ave, Canberra
Hours: Saturday, Monday – Tuesday 6 pm – 10.30 pm, Wednesday – Friday12 pm – 2.30 pm, 6 pm – 10.30 pm
How Man of Many Chose the Best Japanese in Canberra
With an office situated not far from Canberra and a team of keen foodies, the team at Man of Many has had the chance to sample the best Japanese in the nation's capital. Where they haven't had a chance to visit, they've turned to food critics and expert reviews in compiling their list. Man of Many's editors have taken into account, price points, opening times, and food choices, while also making a concerted effort to highlight a few brunch spots outside the CBD. If there's a Japanese restaurant you think we should check out, get in contact. Now, let's check out the list below.
Alternatives to Canberra Japanese Restaurants
If you're looking for other things to do in and around Canberra, we've got you covered with some of the options listed below. You can also check out our guide on how to spend 48 hours in the city. list of best bars in Canberra. If you're looking for a more specific cuisine, check out our list of the best Italian restaurants, whisky bars and rooftop bars in Canberra.
You'll also like:
5 Best Escape Rooms in Canberra
11 Best Rooftop Bars in Canberra
Canberra's Underground House Featured on Grand Designs
General FAQs
Where is the best Japanese fine dining restaurant in Canberra?
Iori Japanese Restaurant is the best for Japanese fine dining.
What is the best Japanese restaurant in Braddon?
The best Japanese restaurant in Braddon is White Chaco.
Where is the best Omakase in Canberra?
The best Omakase in Canberra is mu Omakase in the CBD.