How to Make McDonalds Chicken McNuggets at Home
One thing quarantine has brought out in all of us is our inner Masterchef. Sure, some attempts are better than others, but with the added time to put some real effort into home-cooking, the kitchen ingenuity is at an all-time high. Bored people and amateur cooks across the globe are taking to social media to show their half-baked attempts at some of the most recognisable culinary icons of our time. A few of them are even gaining international traction, but none-more-so than 19-year aspiring chef and TikTok star Joshuah Nishi. According to Josh, he has been cooking since he was 10. "Learned to cook from a combo of grandma, pops, and google," he said. "I like to say I learned to cook from the back of boxes because the first thing I remember whippin' up was those Kraft mac n cheese boxes. I really got into cooking around 8th grade and throughout high school. Mostly out of necessity because my dad would always get home late and someone needed to help out and put food on the table."
The first-year college student has made a name for himself dropping cooking guides for classic meals on the social media platform, with his most recent video racking up over 27 million views.  So, what was the starring dish that caught the world's attention? Filet mignon? Soufflé? Croquembouche? Nah, it was Chicken McNuggets.
Nishi's Chicken McNuggets recipe, which he's titled 'The Coveted McNuggets' has fast become one of the biggest videos ever posted to TikTok, but is it really a surprise? Everybody loves those sweet nugs, and when paired with some sweet and sour sauce, it's a winning combination. We've watched the clip, intimately, and put together your guide on how to make chicken McNuggets at home.
Chicken McNuggets Ingredients
Nishi's McDonald's Chicken McNuggets recipe is essentially split into two sections; a dry mix and a wet mix. Making the dry mix involves putting the ingredients all together ready to be used, whereas the wet mix involves a bit more effort. Irrespective, neither the wet or dry mix require much work, meaning even the worst cook can enjoy the thrill of McDonald's chicken nuggets at home. Here are the ingredients you need to make chicken McNuggets;
Dry mix ingredients:
1 cup flour
1/2 cup cornstarch
Onion powder
Garlic powder
Salt
Pepper
Wet mix ingredients:
2 eggs
1/2 cup water
1/4 cup cornstarch
Salt
Pepper
500g chicken breast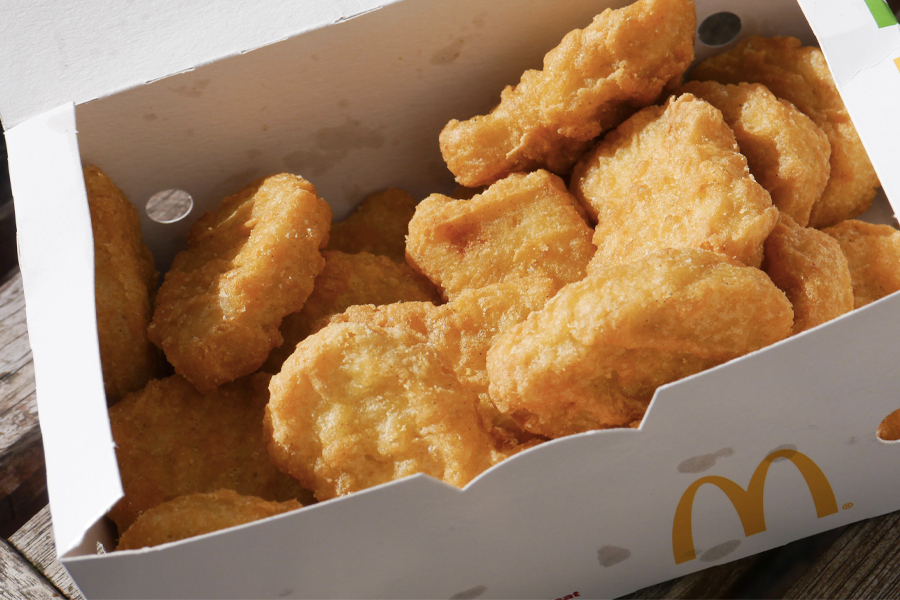 Chicken McNuggets Recipe
Nishi mentions throughout the video that making the McDonald's chicken nuggets isn't overly complex. In fact, the whole McNuggets recipe is pretty straightforward. The most difficult element of the entire process is shaping the ground chicken, Nishi revealed. "The key to shaping your nuggets is to keep your hands wet so it doesn't stick to you," he says.  Here is how to make chicken McNuggets at home;
Cut chicken breast into small cubes.
Blend the chicken in batches. You can use a grinder for this step if you have one.
Season meat with salt and pepper.
Form nuggets into the desired size and shape.
Throw batch into freezer for 2 hours.
Mix all dry mix ingredients together in a large bowl.
Whip wet mix ingredients together in a small bowl.
Once nuggets are hard, coat them in the dry and wet ingredients following a 'Dry-Wet-Dry-Wet' method.
Heat oil in a deep frying pan.
Throw nuggets into the oil, making sure they don't stick together.
Fry for 2 minutes each side.
Drain and serve.
There you have it, Nishi's famous chicken McNuggets recipe. Super simple and super tasty, it's no wonder this one is going viral on TikTok. One thing that Nishi did skimp out on, however, was the sweet and sour sauce. But don't stress, we've got you covered. Here's our guide to the ultimate McDonald's Sweet and Sour Sauce recipe.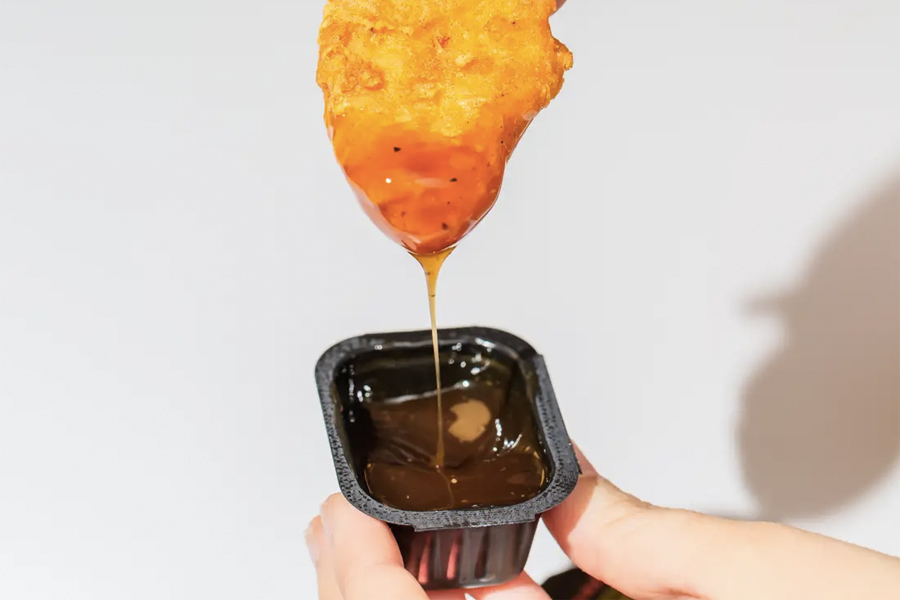 How to Make McDonald's Sweet and Sour Sauce at Home
The ideal companion for your newly-fried chicken McNuggets, the McDonald's sweet and sour sauce is a snap to make and ultra-tasty. We've scoured high and low to find this recipe, which he had to test for ourselves, just to make sure because…you know, quality control. It comes from author Todd Wilbur's book Top Secret Recipes Unlocked.
McDonald's Sweet and Sour Sauce Ingredients
Granted, some of these ingredients might not be found in the back of the cupboard, so if you haven't scheduled your essential shop yet, you might want to add a few of these to the list. Here are the ingredients you need to make McDonald's sweet and sour sauce;
1/4 cup peach preserves
1/4 cup apricot preserves
2 tablespoons light corn syrup
5 teaspoons white vinegar
1 1/2 teaspoons cornstarch
1/2 teaspoon soy sauce
1/2 teaspoon yellow mustard
1/4 teaspoon salt
1/8 teaspoon garlic powder
2 tablespoons water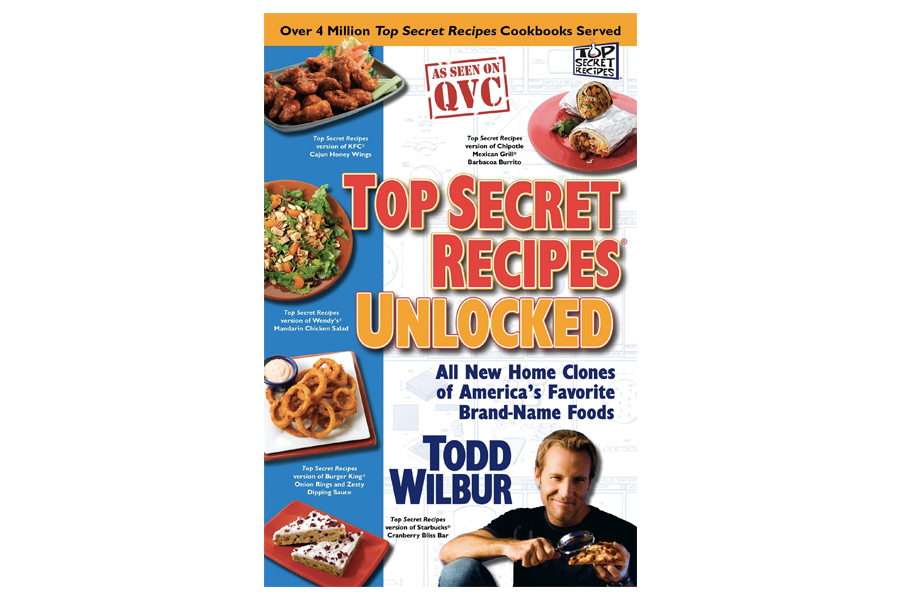 McDonald's Sweet and Sour Sauce Recipe
Now the all-important McDonald's sweet and sour sauce recipe. This one isn't difficult, but it can be easily ruined if you are a little too heavy-handed on some of those more robust flavours. Here is how you make McDonald's sweet and sour sauce at home;
Combine all ingredients except the water in a food processor and blend until smooth.
Pour mixture into a small saucepan over medium heat.
Add water and stir.
Bring mixture to a boil.
Boil for 5 minutes stirring regularly.
Once sauce has thickened, remove from heat and allow to cool.
That's it. Now you know how to make McNuggets and sauce from scratch, you may never need to go outside ever again. Bring on isolation!
General FAQ
What cut of chicken do you use for chicken nuggets?
Chicken breast is usually the preferred meat for nuggets, as it is lean, protein-dense meat.
Are chicken McNuggets bad for you?
Any fried and breaded food is never going to be entirely healthy for you, but chicken McNuggets are still a solid sauce of lean protein. If you cut down on the sugar-laden sauce and eat a moderate amount with a healthy mix of vegetables, they won't impact your health too negatively.
Are chicken McNuggets made with real chicken?
Despite vicious rumours that emerged in the 90s, McDonald's chicken McNuggets are indeed made with real chicken breast.
You'll also like:
Recipe – Beer Can Chicken
How to Make the Perfect Gin and Tonic For Any Palate
How to Make Whipped Coffee: The Viral TikTok Recipe