INTERVIEW: Dalton Henshaw on AFL to Fashion and Beyond
For Dalton Henshaw, Instagram is just one small part of a busy and storied career that has spanned professional sports, fashion, media, and, now, content production. While others within the digital publishing sphere see their Insta accounts as tools to create revenue through spruiking teeth whiteners, Henshaw's more a window into his multi-faceted life, which encompasses travelling the globe, his life with wife Laura Henshaw, and his Golden Retriever Billy.
From his start as a footballer in Victoria's VFL, playing against some of the country's biggest AFL stars, to his transition into menswear, the launch of Bullfrog, his media production company which works closely with brands to deliver fresh and exciting content to engage with the consumer, Henshaw has seldom stopped to take stock on his journey, which doesn't show any signs of slowing anytime soon.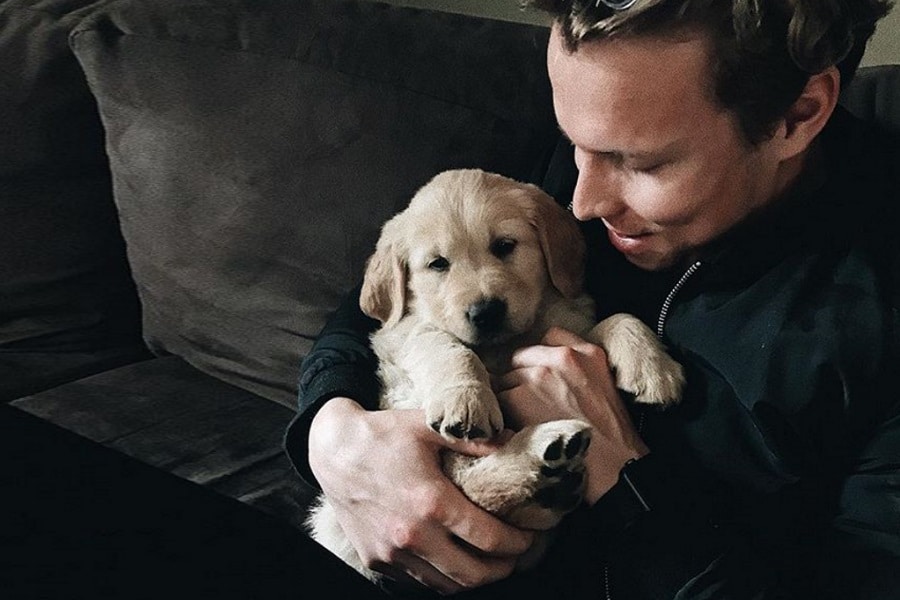 "I still miss it every day, I wish I could still play," says Henshaw, who's speaking to me from his Fitzroy office in between his many interviews for various media outlets during the Melbourne Spring Racing Carnival. Talking about his time on the field, as a reserve for Hawthorn FC, he's quick to point out that, though his career as a professional footballer was cut short due to injury, his time playing with some of the best helped set him up for a string of wins in other industries.
"I've had offers to go down the coaching path, I've had offers to go back in play at a very high level again. And now my path has changed and my story, so to speak, has changed.
"For me, football was arguably where a lot of the foundations of my work and business relationships were formed."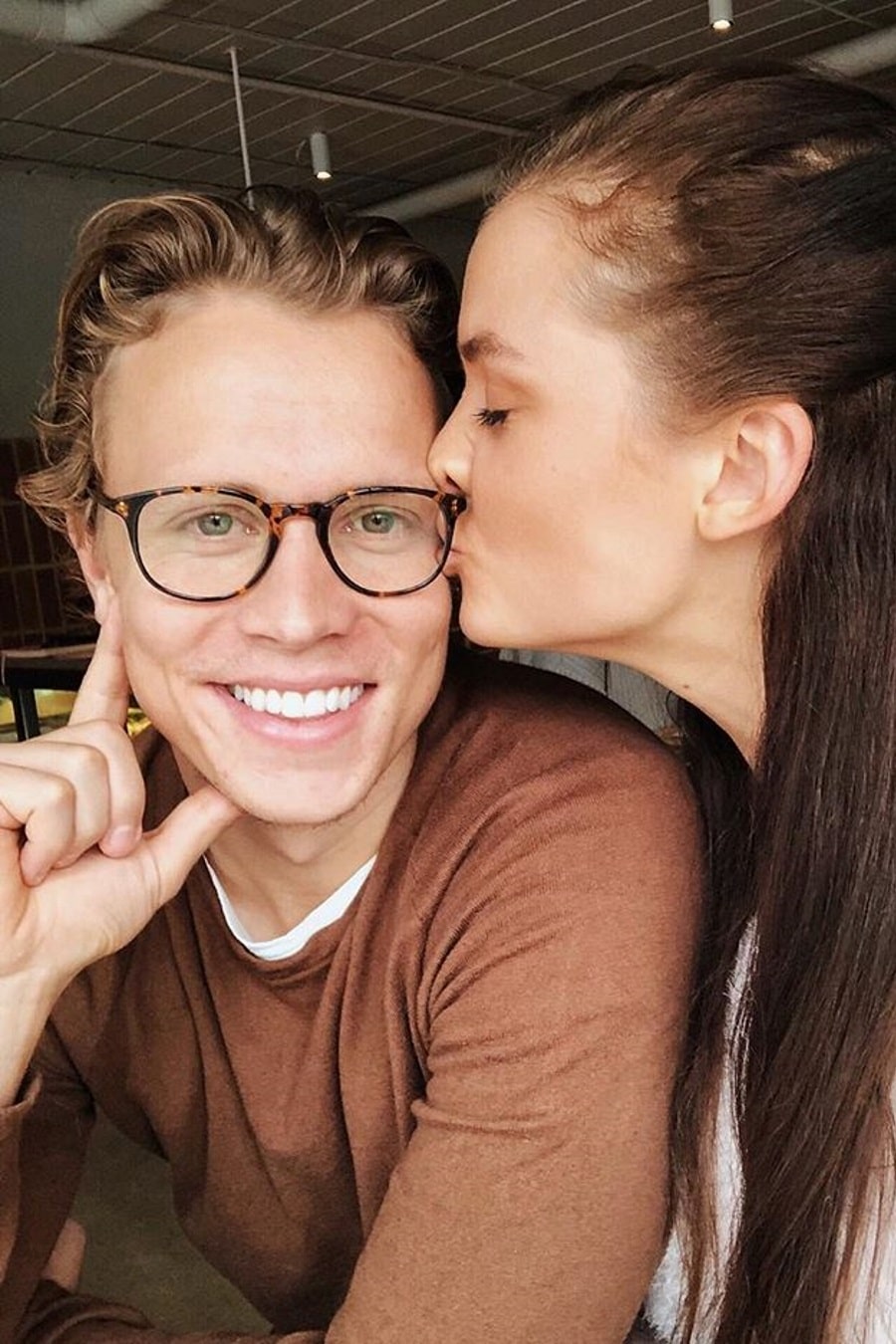 While recovering from a torn ACL, Henshaw focussed his energy (of which there is clearly an abundance) into his other passion: men's fashion, and from this, The Tailored Man was born. As one of Australia's best websites for style and fashion advice, The Tailored Man helped to kick off a new generation of style-conscious Australian blokes who knew that there was more to menswear than the racks at Lowes, but needed a nudge in the right direction to find it.
"My family business is suiting and menswear and that's ultimately where the passion for the Tailored Man sort of started. So it was one of those things that my course had just changed and before I knew it, my lane had changed and my focus had become the Tailored Man."
What may have started as a platform to guide men into making smart choices about their clobber soon led to Henshaw being approached by brands, which in turn opened up a new opportunity to begin creating unique content which, like anything tailored, better fitted his target demographic.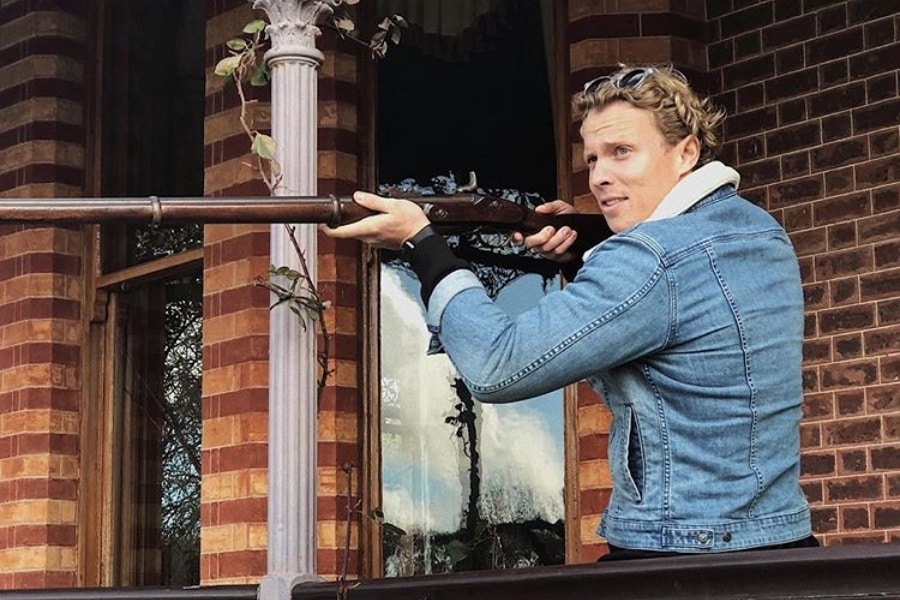 "I started to realise that my true passion was not for just pumping out sponsored content. It was curating stories; not just with a bit more meaning, but also stories that had a bit more thought process behind from a marketing and strategy point of view.
"The conversations with brands started to change from, "Well Dalton, you do this stuff every day, what do you think? You started in a space that no one was really in, like how do you go about it? Or how should we go about it?"–The thing is that I'm a massive believer that the biggest foundation I've built from The Tailored Man was always hiring people that are experts in what they do–i.e. not to have that discussion about watches unless it's coming from a watch expert.
"I love watches, but I have a limited knowledge of watches–I want someone that can talk it in their sleep.
"That's probably been the biggest thing, and that's the same conversation with the agency. At the end of the day I want to hire someone that is a genuine expert in , I know a lot about it but I'm not going to sit there and preach to someone when I know there's someone better that can talk, have that conversation in all facets, whether it's cars, watches, digital marketing or websites or a web developer.
"I'm not going to act like I'm a web developer, I'm not. I'm not going to have that conversation."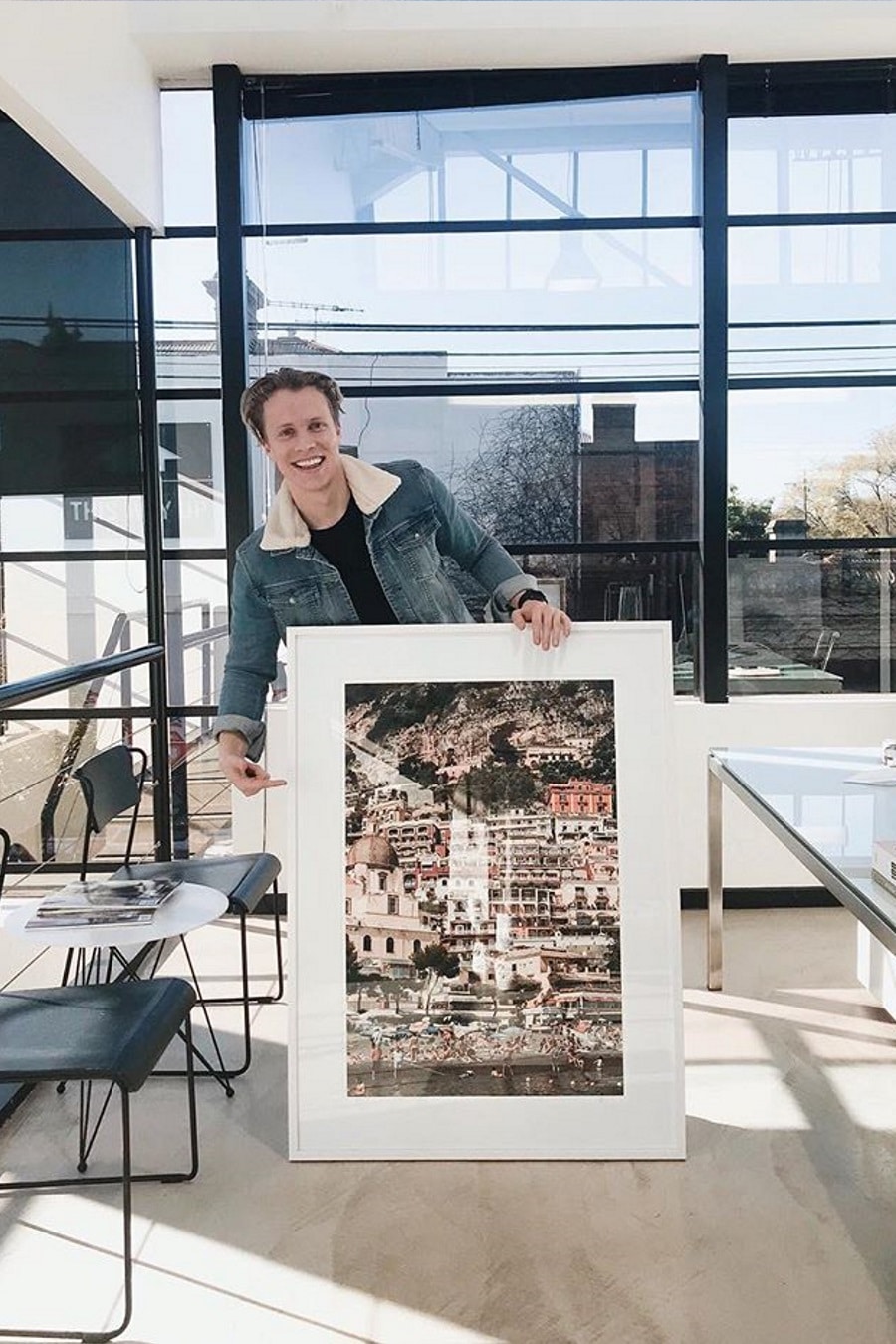 Though posessing a sound work ethos forged during his time in footy boots, and a clearly defined structure for his business, Henshaw doesn't shy away from the unavoidable truths which go with working for yourself, either.
"Running your own business is fucking hard," he is happy to confess when probed on its intricacies.
"It is really, really hard. It's all good for people to sit there in the world of social media, who are overnight success stories, or their brand also catapults because someone wore something, but the hard grind is when you're in year four, five, six and you're trying to keep it going. Even in year two, you see so many businesses skyrocket and then drop straight off."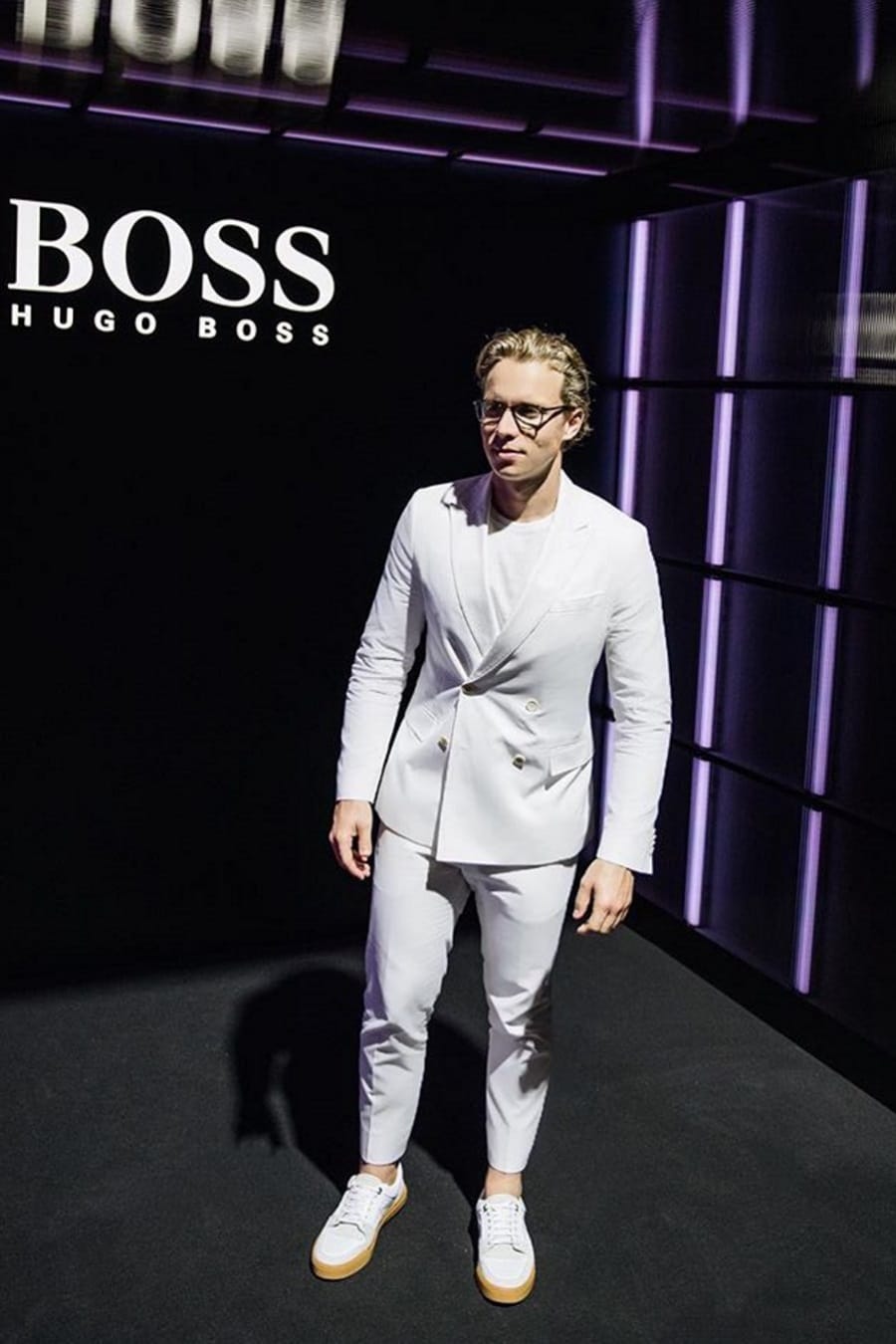 With creative pursuits so fluid in their nature, many creative agencies are struggling to adapt quickly enough. While traditionally larger agencies learn to keep up with newer, smaller players, agencies like Bullfrog use their size as an advantage, with agility and ability to deliver the good at the top of their priorities list.
"The space is evolving," opines Henshaw. "The media agency space–from agencies having 150 people–they're downscaling every day. Because now you have to be flexible, whether it's getting a freelance writer, or offering an opportunity or a unique experience.
"Our strength is online and digital, obviously that's where most things are going, but it's about telling a narrative, whether it's from a full grand story or a given brief all the way through."
This move to content production as a full-time pursuit, however, is rooted in Dalton's busy travel schedule.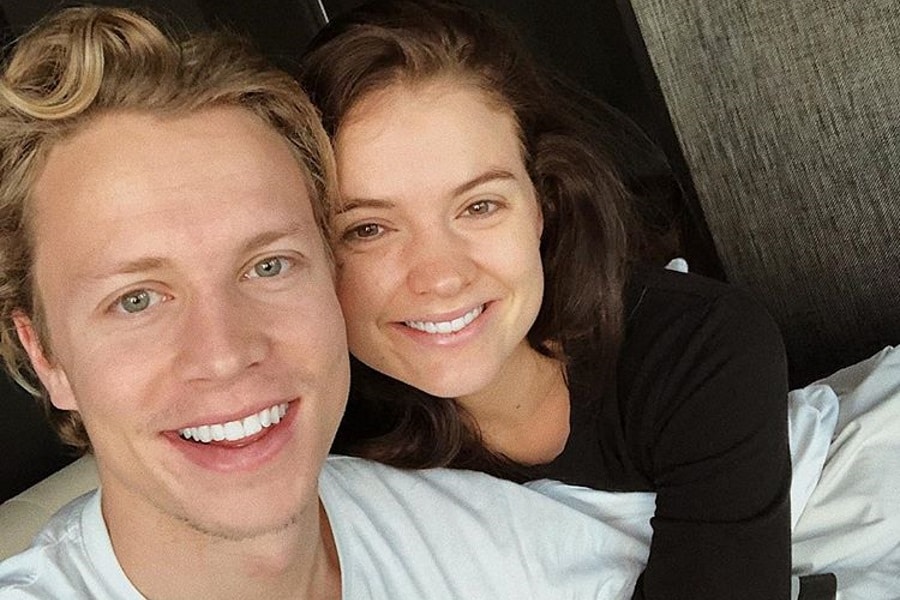 "I first approached it from a Tailored Man point of view was I was literally just travelling. My ex girlfriend at the time was studying overseas in New York and I started to come across men's influencers, so to speak.
"I thought, "Oh that's interesting, I've got so much industry knowledge that a lot of people don't know about, maybe I can do the same thing." At the time this was the infancy days of Instagram.
"I just started sharing photos of cafes, outfits."
And then along came Billy…
"Laura (Dalton's wife) was bored when the puppy came home. I was working that day and then all of a sudden there was a laughable message from one of my mates, who I was working with, and he goes, "Oh how cute Laura started an Instagram page for your dog, it's got 60 followers that's great."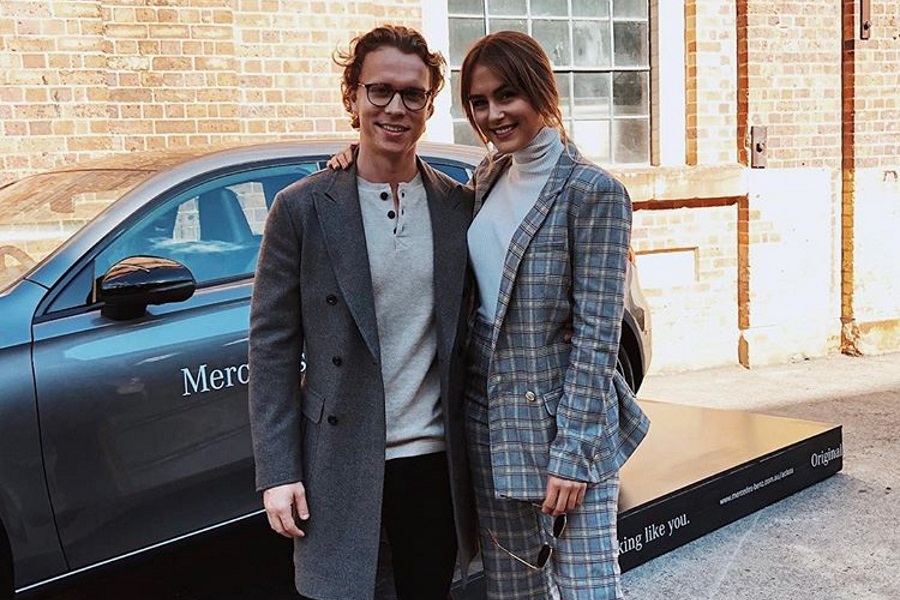 "And we checked back four hours later and there's 6,000 and I was like: "Are you fucking kidding me?"
Billy the Golden Retriever now has 15,000 followers on his own Instagram page; not just a testament to his general cuteness, but also the social media power couple's ability to work the 'gram to their advantage.
"Truly I thank Laura for that because she showed me I'd get opportunities outside the Tailored Man to talk about different things in the space, or whatever it might be, but that raw and realness is something that she shows all the time."
That said, life in such a public space is not always ideal. With over 200,000 Instagram followers between them, Dalton confesses that he'd be lying if he said that public life didn't have its expectations.
"We're incredibly grateful for the positions that we're in and we built them ourselves and that's first and foremost–we're incredibly grateful.
"Laura is a lot different to me, she can't not go to a café now without someone wanting to take a photo she might not want to.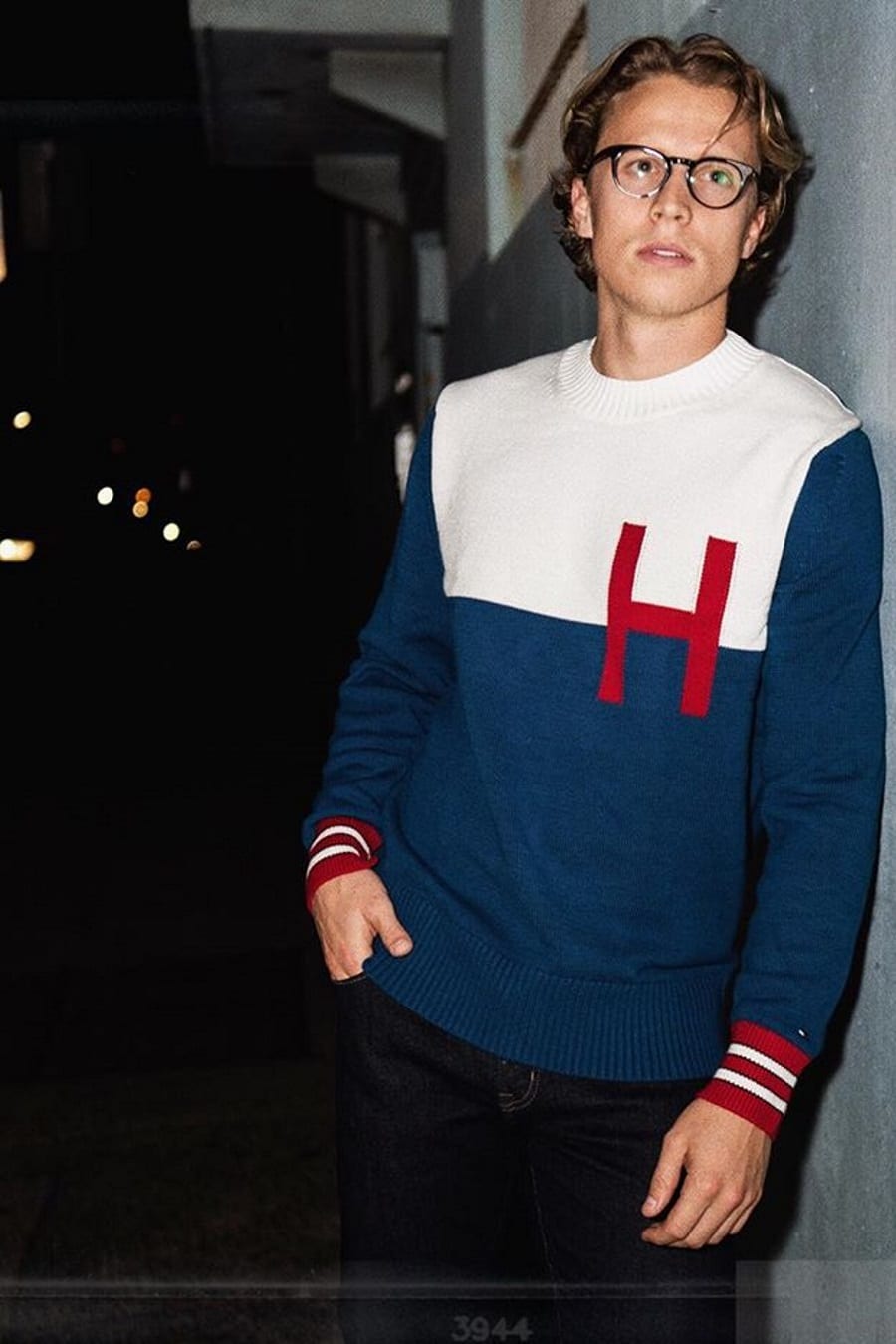 "She's very herself; she'll wear Ugg boots, she'll wear trackies. Sometimes she'll be walking down the street and someone will go: "Oh my god Laura, how've you been? Bah, bah, bah." And she's like, "Wait have we met?" And they'll say: "No, I just follow you."
"Because they're so invested in your life they feel like they know you and that's the risk. You can take beautiful photos on Instagram and not add that human aspect or like the typical strong fashion bloggers, they don't really know the person but they know they've got great style and they take beautiful photos.
"There's many of those out there and that's what Instagram was, but Laura's business (Keep it Cleaner) is about empowering women; it's about feeling comfortable in your body. Mine is definitely not, I don't get to change lives everyday like she does. And that's probably opened my eyes to a whole other world since I've been with her."
Dalton's ultimate plan, however, involves less of a focus on his social channels, and more on his business ventures.
"My end goal, my long term goal is to create Bullfrog and push the Tailored Man and relaunch the Tailored Man which we're doing soon in a way that's a lot different. I love the business side, I don't want to be in front of the camera and I definitely don't want to be taking photos every day.
And when it comes to the perceived celebrity status that comes with a strong social media following? Dalton and Laura both have their heads screwed on firmly, and their feet planted on the ground in terms of what Insta-fame can really mean in the current age.
"You can't do this and then say, "No I don't want the attention."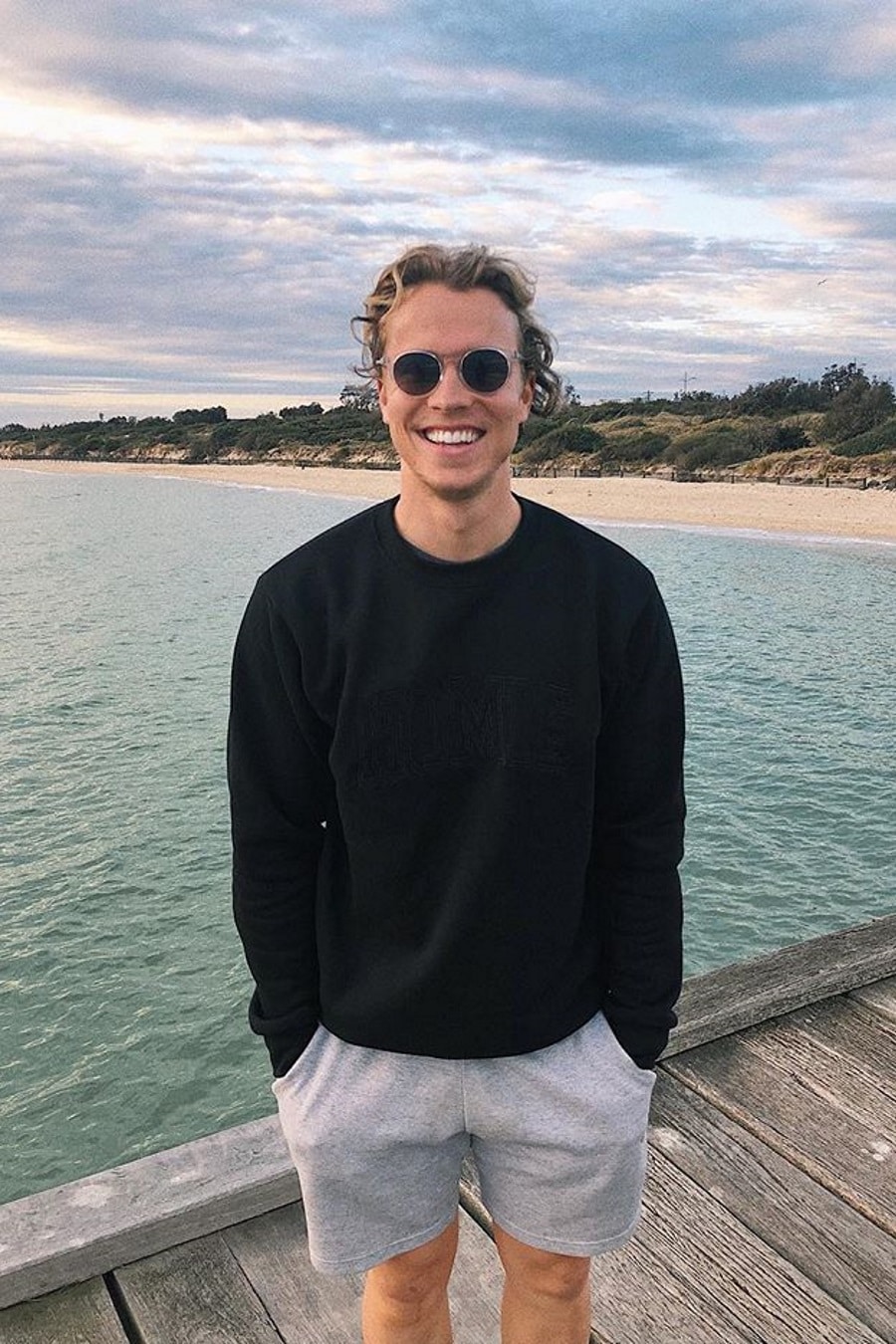 "Like, no mate, it doesn't work like that. You can't just let people in and then shut them out when it suits you. That's not how it works. You either sign up knowing what you're signing up for and that is what it is.
"Laura and I really don't have that discussion now, we don't get home and say, "Oh my god, we can't go anywhere, or, "I wish we didn't do this."
"We love what we do. I think too many people are very precious and also think they're celebrities just with how many followers they have on Instagram. Many people get caught up in their own hype. Ultimately, social media's done that.
"There's times where you can give yourself a pat on the back, but do it inside."
And as far as the future of Instagram, and the nature of the "social media influencer" goes? Well, Henshaw's got his plans with that, too, and they're not exactly what you might expect, though one thing's for sure: when it comes to the men's lifestyle space, he's determined to make his mark.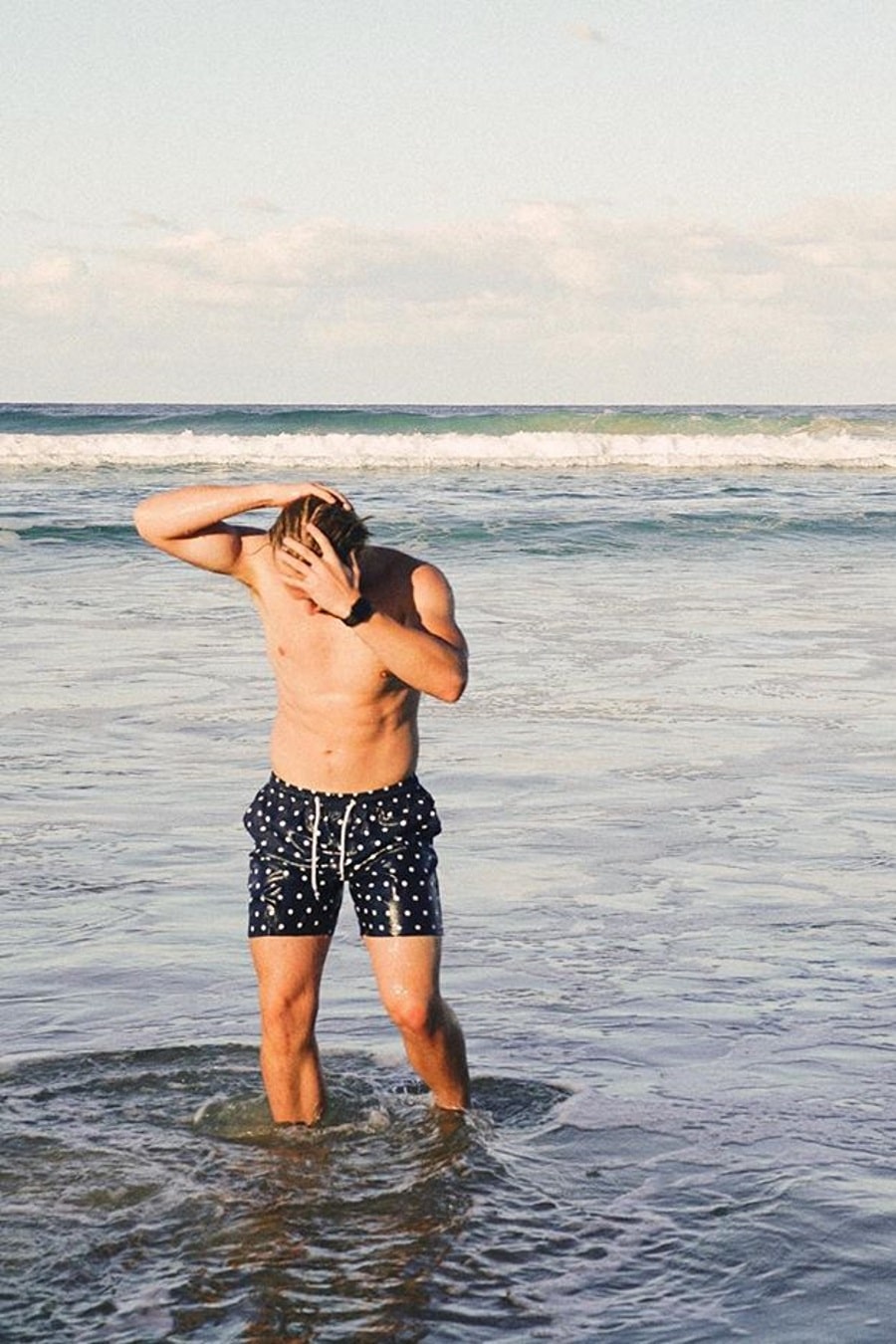 "Everyone's got their niche, and for me it's definitely not about Instagram followers and all that shit anymore. It's now: "This is the story I want to tell, and I want to share it with as many people."
" just evolve. Just change. Because you won't be relevant in the space unless you do. It's not a pride knock, it's just the space we're in.
"The men's space is a niche space.
"And it's growing."