Man of Many's Staff Favourites – 1 May 2021
How good is the weekend? The weather is cooler, the layers are on and everyone is starting to venture back within the two-metre radius we've locked out of for a year. With that in-mind, we're taking to the pub this Saturday and Sunday to unwind and relax after the seven days that have been. But before we do, here's a bunch of sh*t we loved this week. Get ready for Man of Many's Staff Favourites for this first week of May.
You'll also like:
Man of Many's Staff Favourites – 24 April 2021
Man of Many's Staff Favourites – 17 April 2021
Man of Many's Staff Favourites – 10 April 2021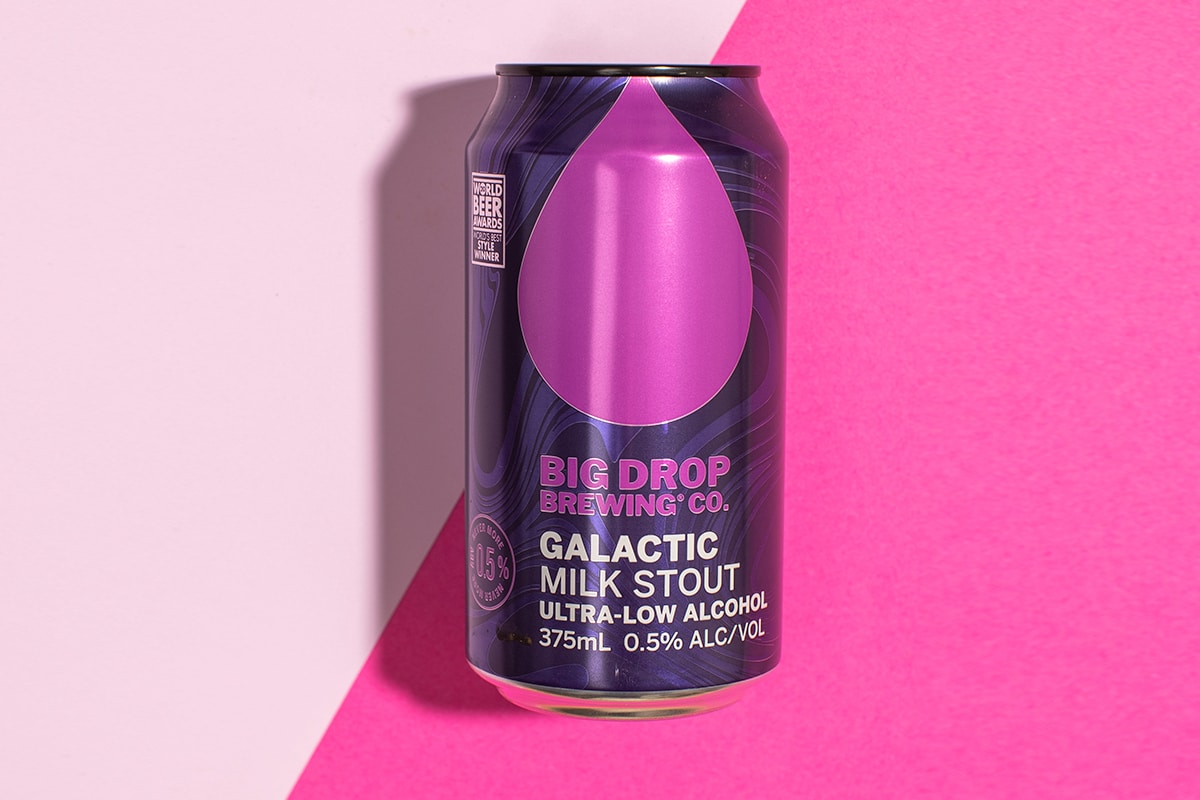 Big Drop Galactic Milk Stout
Nick Hall – Digital Editor
It's no surprise I love a beer or 10, but in an effort to slim down for my upcoming wedding, I'm definitely trying to cut out the booze. One thing that has helped is Big Drop, the British brewer best-known for its ultra-low alcohol beers. I've been slowly but surely working my way through the selection of sub-one-per-centers for a while now and the most recent addition certainly caught my eye. The award-winning Galactic Milk Stout has all the rich, unctuous and delicious decadence you love from a dark beer, but without the booze. I'm not sure how they did it, but this is a drop I can definitely get behind. If you're gearing up for a Dry July, I'd recommend a Big Drop or two.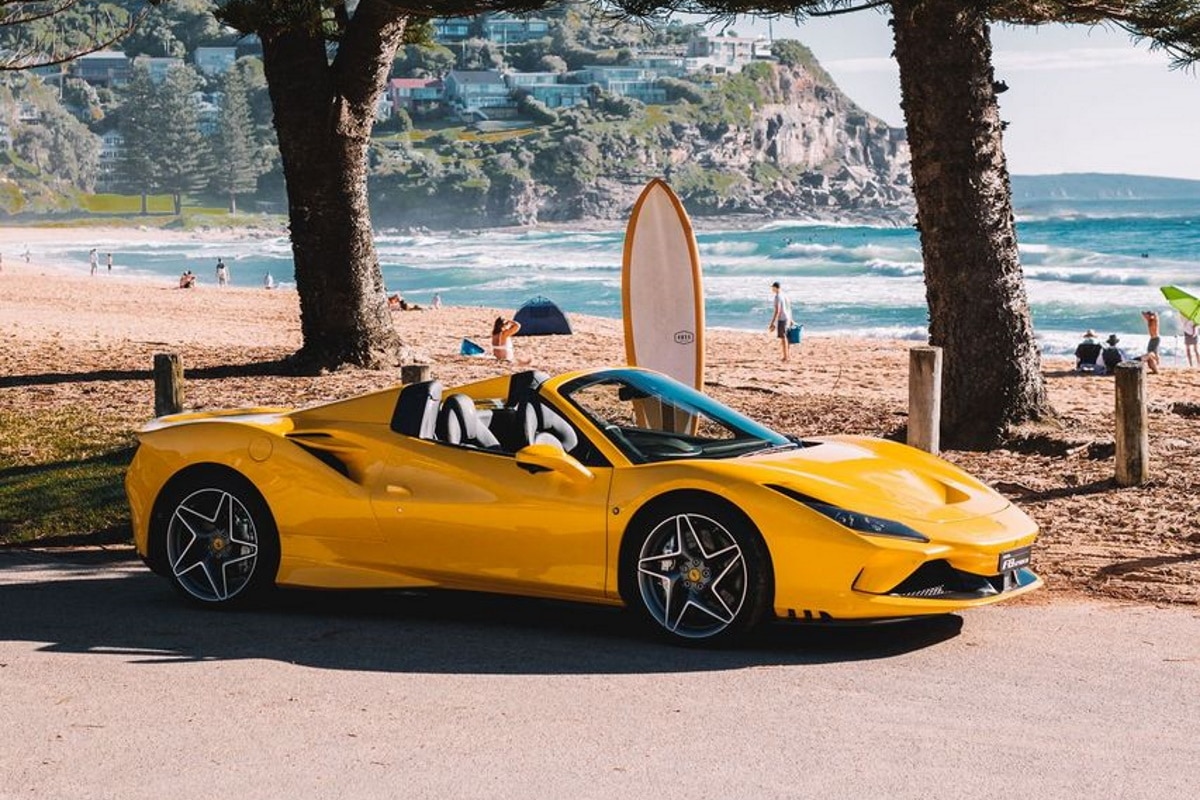 Driving the Ferrari F8 Spider Around Sydney
Scott Purcell – Co-Founder
It's not every day that you get the chance to drive a nearly half-million-dollar car around Sydney, so we jumped at the chance to get behind Ferrari's latest iteration to arrive on Australian shores. Enter the Ferrari F8 Spider. Bucking the trend of Ferrari's traditional red, this beast of a supercar came in a bright and bold yellow which turned heads everywhere we went in Sydney. This is not a car for an introvert. My only advice after spending an afternoon with it? Don't take it out on a Saturday afternoon in Sydney traffic.
The F8 Spider is powered by the most successful Ferrari V8 ever and was designed in parallel with the F8 Tributo. It's slightly less extreme than the 488 Pista Spider but sportier than the 488 Spider which it replaces in the range. Raindrop, drop-top? Yes, it also comes with one, with the brand's now-iconic retractable hard-top that takes just 14 seconds to deploy or retract. What we loved most about the car, however, was the insane power it brings underfoot along with the refined creature comforts which made it an absolute pleasure to drive (when we could avoid the traffic).
In matching the ethos that every new model produced by Maranello should be constantly improving on predecessors, the F8 Spider certainly challenged the engineers and designers to push their creative limits. Under the hood, you'll find the latest development of the V8 engine which won the "International Engine of the Year Award" for four years running from 2016-2019. Its engine delivers an extra 50xc despite the car being 20kh than the 488 Spider. It's also more aerodynamically efficient with a new 6.1 version of the Side-Slip Angle Control system.
The design of the car screams high performance with the S-Duct at the front complemented by horizontal LED Headlights. The spoiler at the rear of the car has been made larger and now wraps around the tail lights which visually lowers the car's centre of gravity. Inside the car, aka 'the cockpit', it's remarkably simplified and pristine and is intended to highlight the car's lightness and sportiness. On the passenger side, there was also a handy 7-inch touchscreen so they can see the cars vitals, revs and speed to enhance their driving experience while in the car.
The Ferrari F8 Spider is not for the faint of heart, coming with all the bells and whistles you'd expect from a performance supercar and something that feels absolutely made for the track, but perhaps not idling in Sydney traffic.
Technical Specifications
Engine
Type: V8 – 90° – turbo – dry sump
Overall displacement: 3902 cc
Max. power output: *720 cv (530 kW) @ 8,000 rpm
Max. torque: *770 Nm @ 3,250 rpm
Specific power output: 185cv/l
Max. revs: 8,000 rpm
Compression ratio: 9.6:1
Dimensions and weight
Length: 4,611 mm
Width: 1,979 mm
Height: 1,206 mm
Wheelbase 2,650 mm
Performance
0-100 km/h: 2.90 seconds
0-200 km/h: 8.20 seconds
Max. speed: 340km/h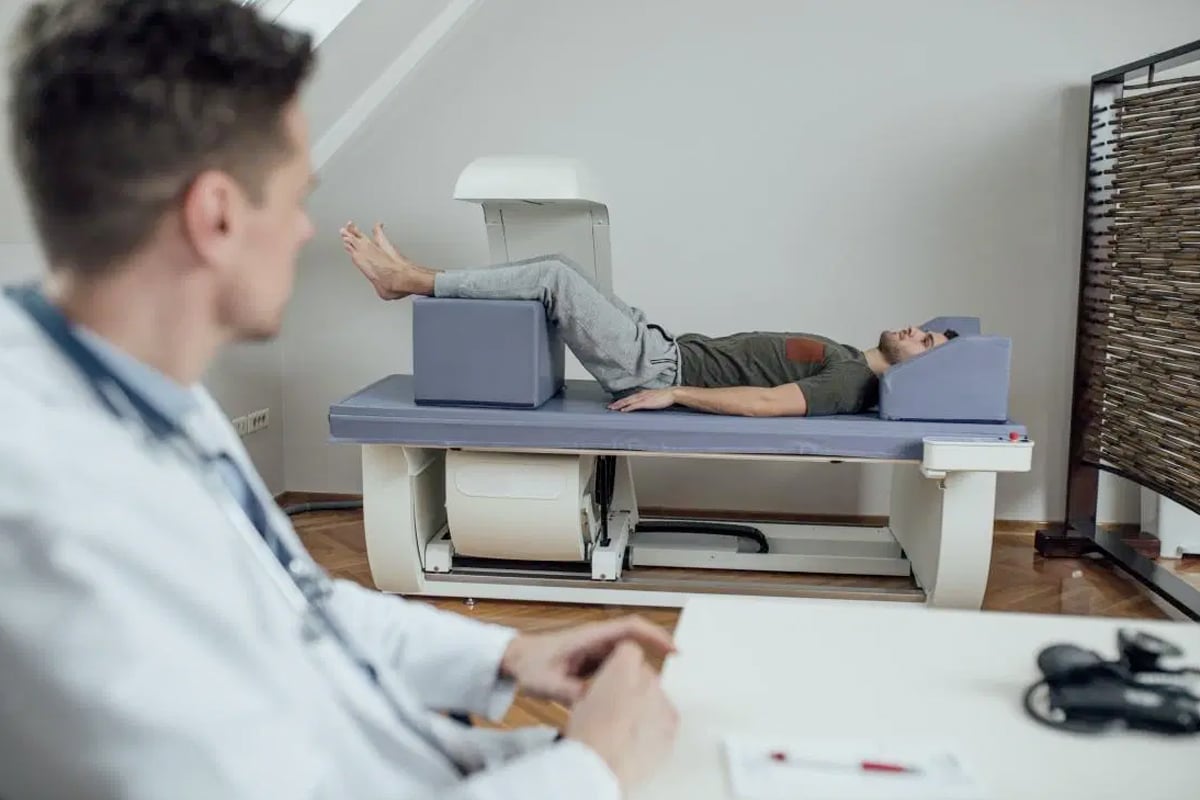 Measure Up, Sydney
Tim Fernandes – Sales & Partnership Manager
Whether your fitness goal is to lose fat, increase muscle or both (like me) then a DEXA scan at Measure Up on Pitt Street is the best way to help you know whether your hard work is paying off. DEXA is the gold standard of any body composition scan available, offering incredibly accurate details of your overall weight, lean muscle mass, body fat percentage, bone mineral density, visceral fat (the fat around your organs) and all sorts of other metrics. I've had 5 x scans at Measure Up over the past five years, normally before embarking on a specific fitness regime like running (half marathon), swimming (5km ocean swim) or a Gym Challenge (don't think I've ever actually finished one!) to help monitor results. My recent scans showed a higher body fat percentage and lower lean muscle mass than previous years, which means I now know exactly what my training and nutrition focus will be for the coming winter months.
The scan only takes 3 minutes, and you can include a comprehensive health and dietary assessment and personalised nutrition care plan with an accredited practising dietitian. This will help you keep on track and ensure the best results possible. Anyone looking to accurately monitor their progress should head to Measure Up for a DEXA scan.
Uniqlo U Recycled Down Jacket
Ben McKimm – Staff Writer
Ask around the MoM office and you'll realise how big fans we are of the Uniqlo brand. And in my personal quest for seasonal outerwear, I've always found Uniqlo to deliver from both a quality and functional perspective. Enter the Uniqlo U collection recycled down jacket, quite possibly the most perfect April-July jacket in my wardrobe. Now, I've already covered the FW2020 U collection in-depth, but I'll say it again, what you're getting is Paris led research and design at a price point that won't hurt your pocket. And I can't think of a more win-win situation than that.
The jacket is a convenient V-neck style, perfect for the 'in-between' temperatures we've been dealing with over the last few weeks in Sydney. If the weather ever turns south, you can also use the jacket as an inner layer. I also love how the V-neck helps showcase what is under the coat (I'd recommend a JW Anderson button up). So if you can't make your mind up between that big winter coat and a fleece, well, I think you've just found your solution.
Get in the Holiday Spirit with Craft Cartel's 48-Tinnie Christmas Tree
You'll also like:
Man of Many's Staff Favourites – 24 April 2021
Man of Many's Staff Favourites – 17 April 2021
Man of Many's Staff Favourites – 10 April 2021