Man of Many's Staff Favourites – 24 April 2021
ANZAC Day may not fall on a public holiday this year, but the team at Man of Many is making sure we do our bit to commemorate history. Whether it be through dawn service, family recognition or the traditional minute-silence, the iconic day is a momentous occasion on the Aussie calendar. But for now, it's business as usual. Here are our Staff Favourites for this week.
You'll also like:
Man of Many's Staff Favourites – 17 April 2021
Man of Many's Staff Favourites – 10 April 2021
Man of Many's Staff Favourites – 3 April 2021
Farage High Performance Suits
Tim Fernandes – Sales & Partnerships Manager
See those lads in the dapper gear? They're wearing the latest Farage High-Performance Suits, a crease-resistant, micro-weight, Australian Merino Wool suit designed for the modern man. You may not be sprinting around the SCG to a black-tie event like the Sydney Swans legends in the clip, but these suits are built for guys looking for quality wear that is great for travel, business and guaranteed to keep up with their busy lives. Farage have been the official suit partner of the Sydney Swans for years, launching the High Performance range in 2016 with travel durability and business functionality top of mind.
Man of Many consider Farage one of the Blue Suits for Men: Types, Brands, How to Wear, but check out their site and you'll see this top quality Australian brand have collections for all occasions from chinos to knitwear and even accessories.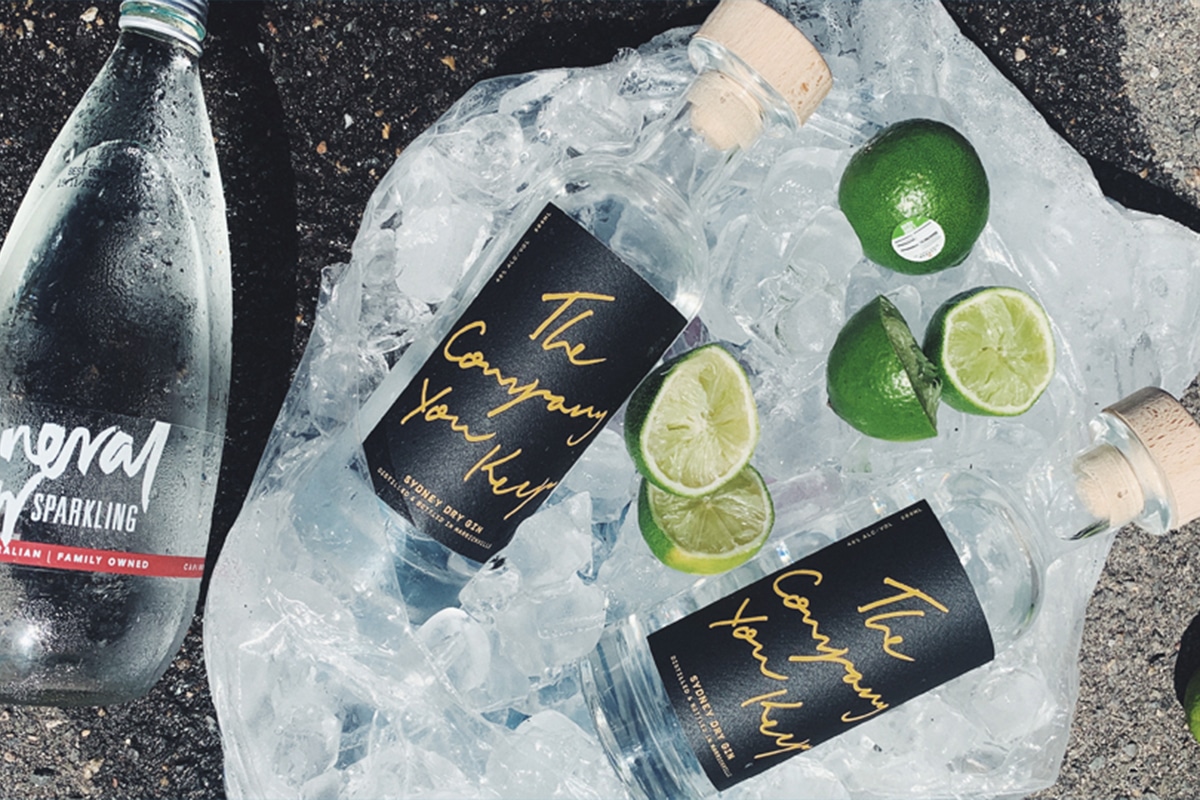 The Company You Keep Gin
The gin scene is exploding in Sydney, and new guys on the block "The Company You Keep" have very deservedly earned a spot in our "Best Aussie Gins" article, because it's a fantastic drop. A point of difference is their recommendation to enjoy it simply, either straight or with sparkling water & lime, so the gin isn't hidden in 3/4 of sugary tonic or mixer. The juniper content is 20g per litre vs the average 12g, which they admit means it might not be a gin for every person – But all six of us in the office topped up with Capi sparkling water and thoroughly enjoyed it.
The gin is designed to be a conversation sparker, quoting Ferris Bueller's classic line "Life moves pretty fast. If you don't stop and look around once in a while, you could miss it" the ethos behind this gin is to be a reminder to not take life too seriously, be a bit more spontaneous and bring those that matter with you. More succinctly, life's too short to drink shit gin. A must-try for any gin-lover.
Harbourfront Restaurant Circular Quay
Nick Hall – Digital Editor
I may have lived in Sydney for three years but I still feel very much like a tourist. Every time I find myself strolling down the Circular Quay promenade, I can't help but marvel at the beauty of the region, and this week, I got to see it in a whole new light. On Wednesday, I was lucky enough to dine at Sydney's newest seafood destination, Harbourfront Restaurant and it was mindblowing. The brainchild of renowned Aussie chef Craig Knudsen, the new venue is smack-bang on the harbour, occupy a massive spot in the heritage Campbell's Stores in The Rocks. As a history buff, I was floored by the architecture and infrastructure, but as a foodie, I was stunned by the seafood.
From Balmain bugs with remoulade, to Abrolhos octopus carpaccio with salsa verde,
cured scallops with chilli, lime and coriander, not to mention a healthy dose of Appellation Sydney rock oysters, Harbourfront does seafood the way it's meant to be done. Honest, refreshing and with an emphasis on local ingredients, the new menu is a stunning capsule of Aussie cuisine. If you want a good date night dinner, Harbourfront is as good as it gets.
Short Film: Electric Eye
Frank Arthur – Co-Founder
Hailing from Queensland's Sunshine Coast, Woody Gooch, more widely recognised by his Instagram handle @woodygphoto, is an Australian photographer who made a name for himself through his whimsical brand of surf photography exploring dreamy ocean landscapes to create images that convey a calming sense of freedom and escape.
In Gooch's latest project, he finds himself on the other side of the lens as he partners with Audi as the star of the short film 'Electric Eye', which documents his 3,500 kilometre, 10-day road-trip down the east coast of Australia in his Audi e-tron Sportback. Released on Earth Day, this film is a modern depiction of "Australiana" as the viewer is immersed by striking visual of Australia's natural landscapes as Gooch shares deep insights into his art and inspirations.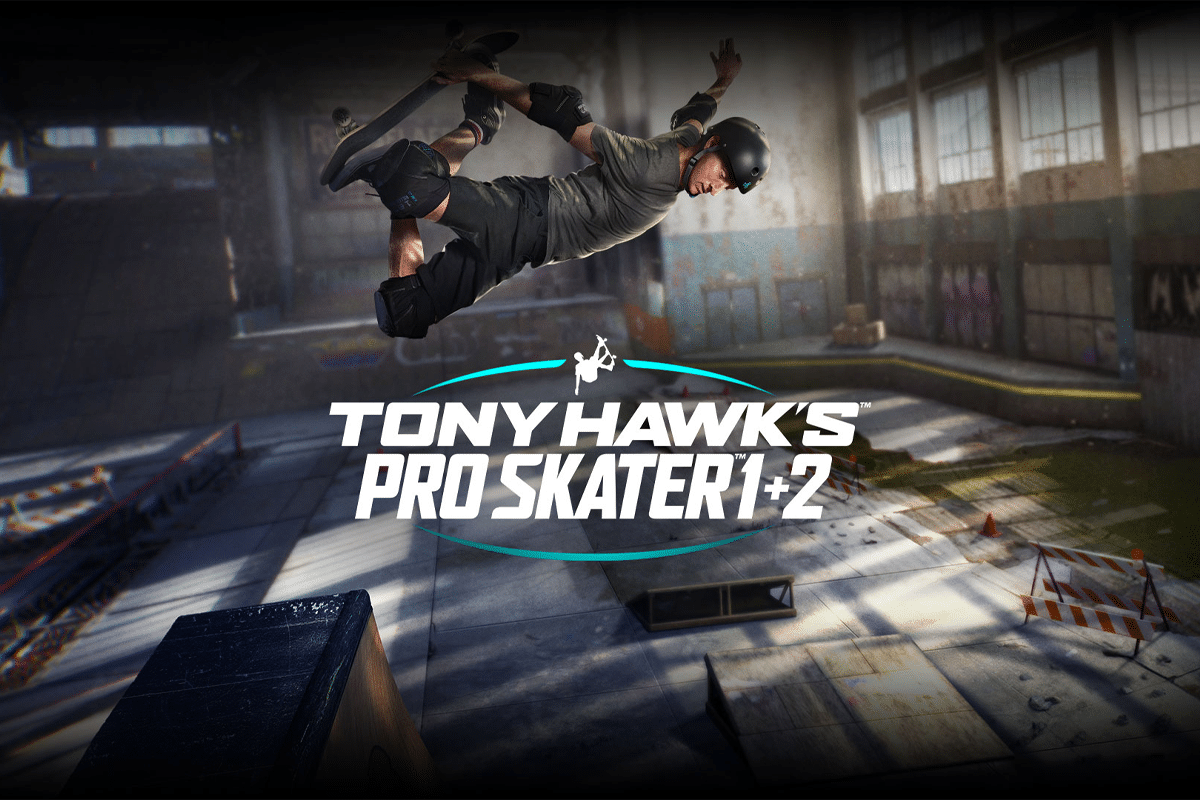 Tony Hawk's Pro Skater 1 + 2 (PS5)
Ben McKimm – Staff Writer
This game goes full circle in the best possible way. It's a remaster of the originals in the best sense of the word, and the developers should be congratulated on the way they've brought back this classic without unnecessary change. For me, as for many, the original game was the perfect blend of arcade classic and hardcore 'grind'. Featuring a designated skill gap that can be enjoyed by everyone who plays the game, regardless of experience.
We recommend diving straight into the tutorial, which we wouldn't usually do (let's be honest). Here you'll learn 75% of the necessary controls you'll need; grind, ollie, manual, etc. From there you can jump straight into the different levels where you can complete the various tasks, unlocking each consecutive level as you progress. Thankfully, for someone who's an average skate 'gamer,' all the levels are available to practice at any time in Free Skate mode. This provided the best way to practice a level when it was proving to be a little too difficult.
You can play as a 'professional', some of which have been aged, and there's even a chance to customize your own skater and board with items found in the shop. This was always one of the greatest sports games ever, and it's lived up to the name in every sense of the word. We can't wait to see which Tony Hawk game gets brought back next.
PS5 Enhancements:
120 FPS @1080p
Native 4k @60FPS
SSD & Immediacy
Haptic feedback via the DualSense wireless controller
Spatialized Audio
High Fidelity Atmospherics
You'll also like:
Man of Many's Staff Favourites – 17 April 2021
Man of Many's Staff Favourites – 10 April 2021
Man of Many's Staff Favourites – 3 April 2021