Man of Many's Staff Favourites – 17 April 2021
It's been a long week with our nose to the grindstone, but this team of product reviewers and culture vultures is checking out. With the weather cooling down and the rain finally dissipating, the time is nigh to don our coats and hit the town for an evening of debauchery. And as usual, we're kicking things off with one final weekly gift. Here's Man of Many's Staff Favourites for this mid-way point in April.
You'll also like:
Man of Many's Staff Favourites – 10 April 2021
Man of Many's Staff Favourites – 3 April 2021
Man of Many's Staff Favourites – 27 March 2021
Rush
Nick Hall – Digital Editor
I'm definitely not the biggest Formula 1 fan going around, but I distinctly remember reading about Niki Lauda when I was younger and being utterly enthralled by his story. The grit and determination to return from his 1976 injury is one of the greatest achievements in sporting history, so I was understandably nervous when Rush came out. But I really shouldn't have been.
The Ron Howard-directed biopic tells the story of Lauda's incredible battle with fellow driver James Hunt and stars Daniel Brühl and Chris Hemsworth in the leading roles. I've watched this one a few times now and it never fails to impress me. The way that the characters evolve and develop over the course of the film is solid, detailing their individual faults as drivers and human beings. Hemsworth does his best, but Brühl's performance as the Austrian dynamo is nothing short of spectacular. Even if you aren't into motor racing, I definitely recommend this one for a cheeky Saturday night movie night.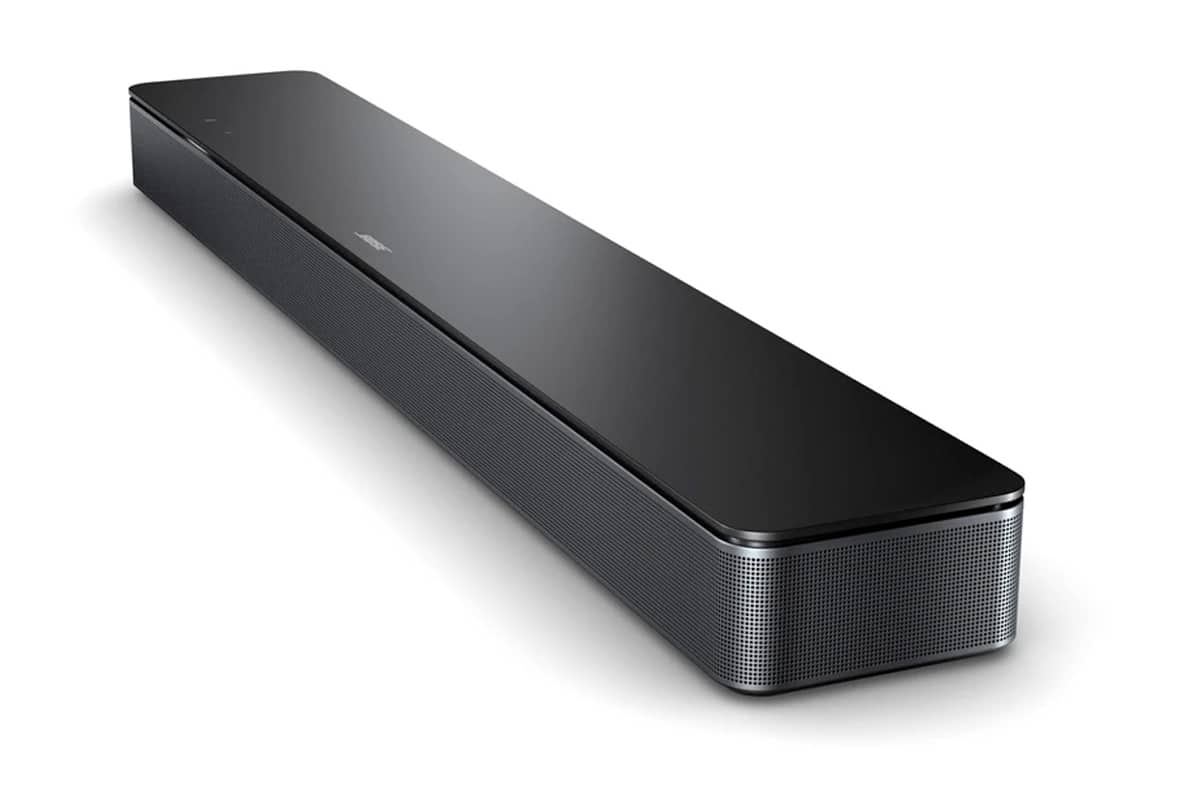 Bose Smart Soundbar 300
Scott Purcell – Co-Founder
---
Featured Video from Man of Many
---
The Bose Smart Soundbar 300 delivers impressive, spacious and booming sound in an incredibly small package. By now, we're all pretty familiar with soundbars and their necessity in bringing true cinematic experience to your home by upgrading the tinny and weak speakers found in most smart TV's. The Smart Soundbar definitely lives up to the expectations and delivers everything you'd expect from Bose in terms of sound quality plus the added benefits of Google Assistance and Alex built directly into the device.
Inside the soundbar, you'll find innovative engineering and speaker placements intended to keep it sleek and elegant coming in at just 5cm tall. It comes with four full-range drivers to envelop the whole room with sound, while the centre tweeter clarified speech for clearer dialogue in movies. This added with precisely placed micro-screens help to eliminate any distortion coming from the device. Custom software will also automatically analyse what is playing on the TV, whether it's sports, movies or gaming and fine-tune the sound and equaliser to optimal levels.
It also comes with SimpleSync pairing meaning that you can sync up the soundbar with select Bose headphones for individual listening levels or pair it with other select Bose speakers for dual speaker music listening. What I perhaps loved most about the Smart Soundbar was the simple set up. It uses a single cable connection to your TV either via an optical audio cable (which is included) or an HDMI cable. The Bose app on your phone then takes you through the rest of the set-up process to get you to that optimal licencing experience at home.
While I didn't get a chance to try it at home, I'd love to test this along with the Bose Base Module and subwoofer along with the rear surround speakers for that all-immersive listening experience from all angles. But if you're looking for out of the box incredible sound quality and an instant upgrade to your living room, the Smart Soundbar 300 is definitely one to consider
Podcast: Cryptocurrency's Newest Frontier
Frank Arthur – Co-Founder
I'm a big fan of The New York Times' "The Daily" podcast, which is a quick (20-30 minutes long) deep dive into one of the biggest news stories of the day. In a recent episode titled Cryptocurrency's Newest Frontier, NY Times journalist, Kevin Roose, tells the story of NFTs, what they are and how they've risen to such prominence in recent times…and then things get a little crazy.
While reporting on NFTs, Roose decided to create his own NFT – a photo of his article about NFTs. He expected his NFT to fetch no more than $800, however, HIS NFT SOLD FOR OVER $700,000 at auction. It's a story that needs to be heard to believe.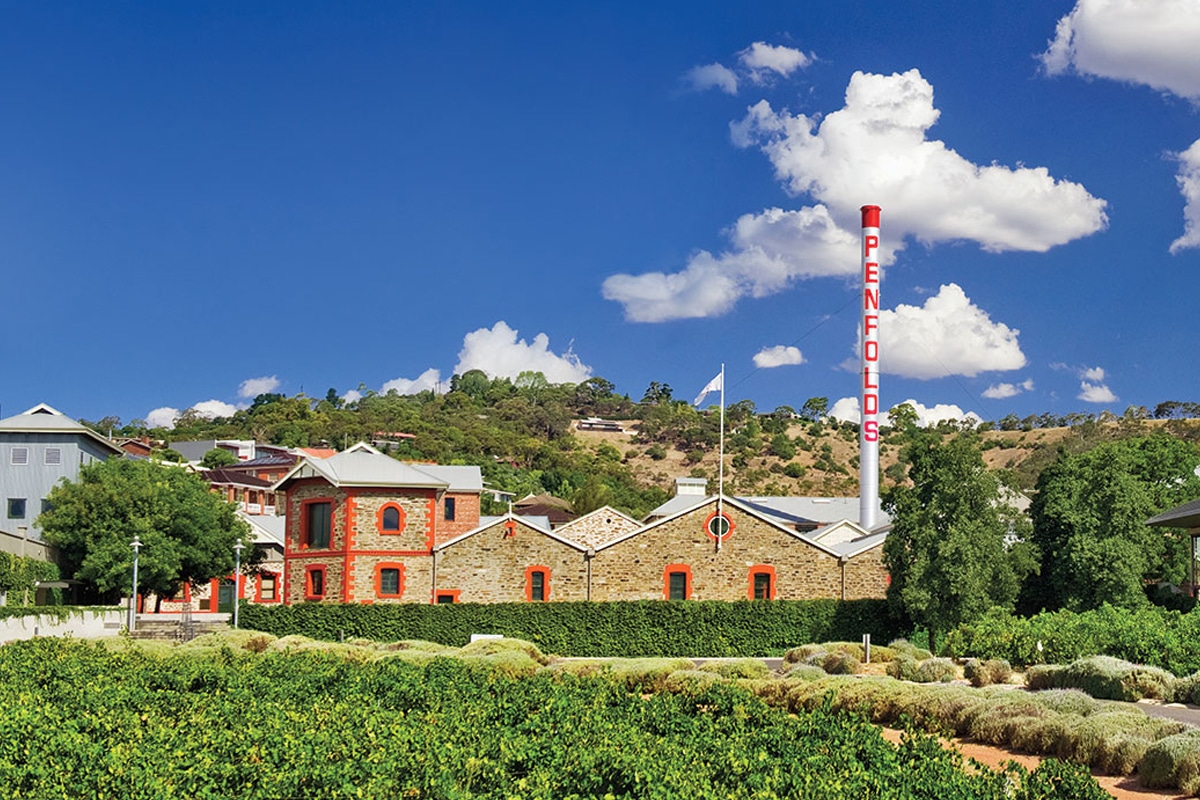 The Ultimate Penfolds Experience at Magill  Estate Cellar Door
Denise Barnes – Native Content Manager
When it comes to Australian wine, it doesn't get much more iconic than Penfolds. The distinct red top, the elegant label, the heritage, the taste…
Needless to say, when I recently had a long weekend away in Adelaide, South Australia, I could not NOT go to the Penfolds Magill Estate Cellar Door. Sure, you can just rock up and taste some of the wines of the day (which is also a great option if you can't get a booking for one of the experiences) or you can really sink your teeth into it and book the Ultimate Penfolds Experience. Not only will you get to taste the very sought after Grange in a private tasting room, but you will also be able to visit the Grange Cottage (the 1844 home of Penfolds founders Dr Christopher and Mary Penfold), explore the underground cellars and pretty much walk in the footsteps of winemaking legends.
If you ever find yourself in South Australia, this is an absolute must-do. I mean, how often will you get the chance to try Grange, St. Henri & RWT all at the same time?
New Balance Fresh Foam X v11's
Tim Fernandes – Sales & Partnerships Manager
I wear two different types of sneakers depending on the workout I'm doing – More stable and supportive shoes for my weekly 10k run and then a lighter option when in the gym. I enjoyed recently putting the New Balance Fresh Foam X v11's through their paces at Centennial Park Thursday afternoon and then again in a HIT Circuit gym class Friday morning, and will actually use these for both types of workouts in the future. It's a versatile shoe offering plenty of support whilst being incredibly light, soft and cushiony.
They come in three different styles (1080v11, 880v11 and 860v11) with different colourways, features and prices and if you're in Sydney there's a pop-up activation near the Church Grounds at Centennial Park where you can go for a test run! There's a reason this is the eleventh version of the Fresh Foam X shoe so I suggest you buy some, sign up to a local event and get training.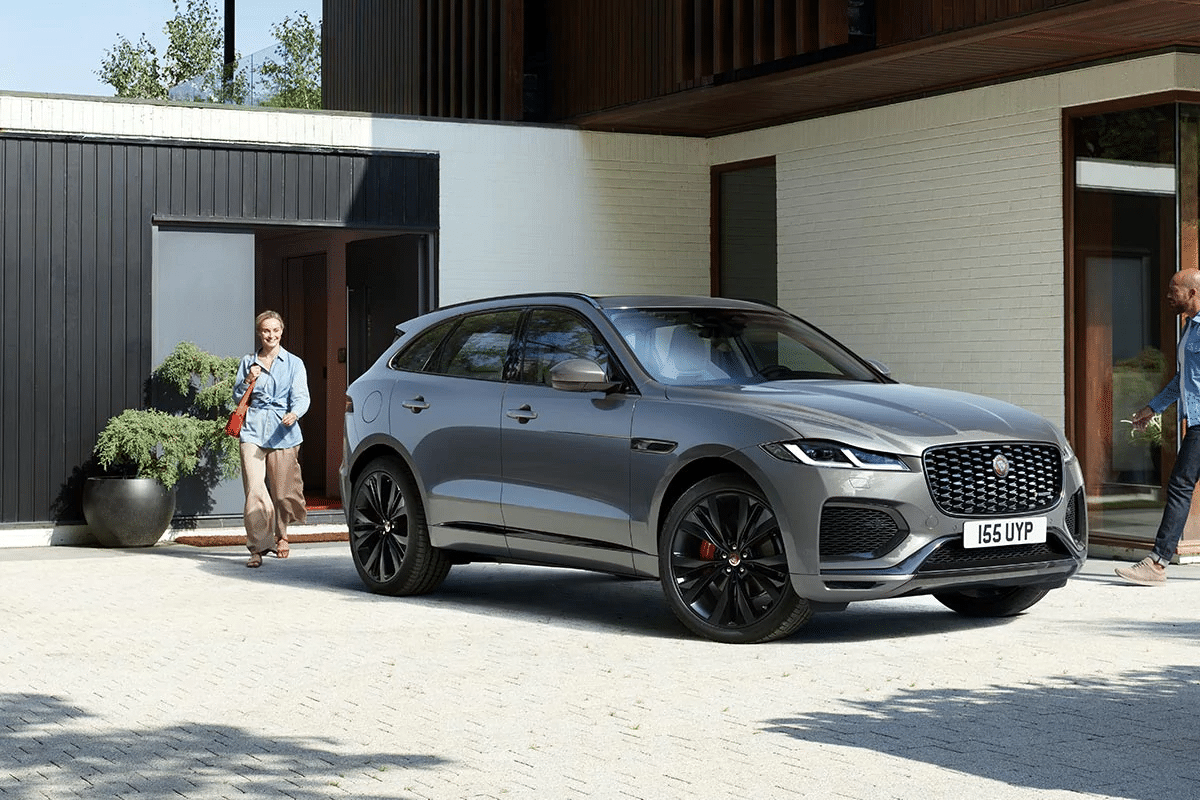 The New 2021 Jaguar F-Pace
Ben McKimm – Staff Writer
Geena and I had the chance to experience the latest Jaguar F-Pace last Friday, where we explored most of the features the latest 'face-lift' model had to offer. While not an entirely new vehicle for 2021, there's been a host of changes to the model from an interior and exterior perspective. At its core, the vehicle hasn't lost much of what made it great in the first place. The drivetrain and engine options remain the same, but almost everything you can see, touch and feel have been pushed, pulled and tweaked to jag-like perfection.
Upon entering the vehicle, you're instantly welcomed by the massive 11.4-inch touchscreen display. This super high-resolution display is reminiscent of screens you find in many new cars today, but we loved the way it blends in (as much as it can) with the rest of the interior. It controls 90% of the tasks within two taps from the home screen thanks to its simplified menu structure. Personally, while I love big touch screens, it's nice to be able to control quick access features while driving. And the F-Pace keeps climate and driving mode selection front and centre through physical dials on the console. Thank you Jag!!!
A new cockpit design is bolder, more dynamic and has a greater focus on the driver. And when you move throughout the cabin, the rest of the interior feels spacious and we'd go as far as to say it's 'occasional', meaning each time you jump in the driver's seat it feels like a special place to be. This design language moves onto the new exterior which features a sharp new look that combines with an enhanced specification. All F-PACE models feature advanced LED headlight technology, 19inch alloy wheels (21-inch of the R-Dynamic) and painted lower body sides as standard.
The new Jaguar F-PACE R-Dynamic S P250 is priced from AU$76,244 in Australia, and the top of the line R-Dynamic HSE P400 starts at AU$110,404.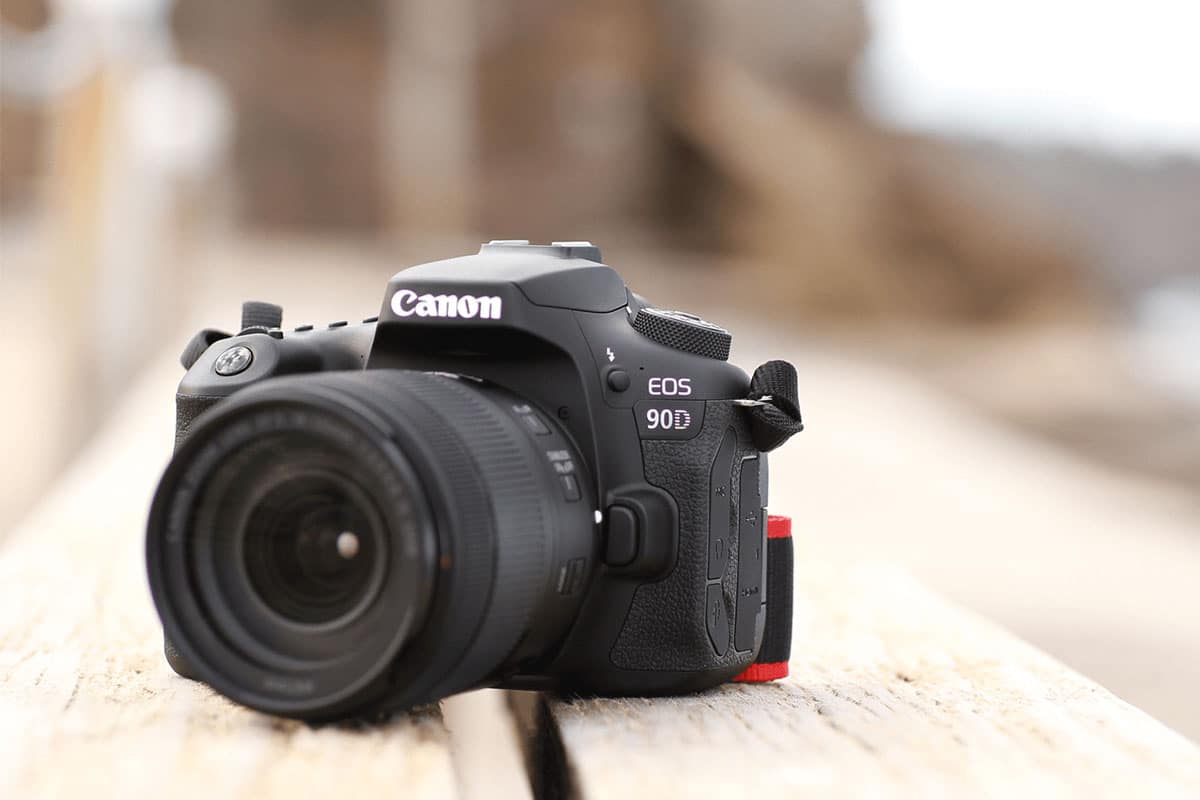 Canon EOS 90D – The DSLR's Last Hoorah
Alex de Crespigny – Editorial and Social Co-ordinator
The mid-range DSLR market is swamped with cameras that have all the features but zero accessibility. Like a particularly disobedient kelpie – it can fetch, but will it… Luckily, the Canon EOS 90D is very well trained. Over the last week, we got our hands on it and have been putting it through its paces.
Replacing the 80D, it's essentially the DSLR version of the mirrorless EOS M6 Mark II that was released alongside it. Boasting a 32.5-megapixel sensor (the highest resolution of any APS-C camera you can buy), uncropped 4K and an intuitive optical viewfinder. But what we love about it, is the way it feels. It's got this beautiful weight to it that makes it feel like a good old, true blue, DSLR.
With mirrorless cameras becoming more and more prevalent, we're already beginning to see fewer DSLR's to be made. They're heavier, less accurate and, as the price of mirrorless cameras drop, becoming less financially viable. While the sun has not set yet, something tells us that the Canon EOS 90D will be one of the last great DSLR's.
The Serpent
Geena Valos – Account Manager
It's no secret that I'm a true crime fanatic. Most recently, I've been indulging in Netflix's new series 'The Serpent' the thrilling story of Charles Sobhraj and his girlfriend Marie-Andrée Leclerc who carried out multiple murders of western travellers in Asia in the 1970s. Starring Tahar Rahim and Jenna Coleman, it's got a real Banged Up Abroad vibe. The plot twists and turns across a gorgeous setting with some great performances from the whole class. It's such a great world to immerse yourself in over a weekend. Indulge yourself in Sobhraj's skills including his charm, handsomeness, and enticing ability in luring people in and making them disappear without a trace. To friends… Enjoy.
You'll also like:
Man of Many's Staff Favourites – 10 April 2021
Man of Many's Staff Favourites – 3 April 2021
Man of Many's Staff Favourites – 27 March 2021
---
Featured Video from Man of Many