Man of Many's Staff Favourites – 3 April 2021
Easter is upon us and everyone here at the Man of Many office is taking the opportunity to do as the divine one did and crash out for the next three days. Hell, depending on how hard we hit it, you might even see us emerging from a cave with an ethereal glow. But before we pump our bodies full of high-quality melatonin, there's work to be done, and shovelling the latest gear at you is a must. Here are our must-cops from the last week in our Staff Favourites wrap-up.
You'll also like:
Man of Many's Staff Favourites – 27 March 2021
Man of Many's Staff Favourites – 20 March 2021
Man of Many's Staff Favourites – 13 March 2021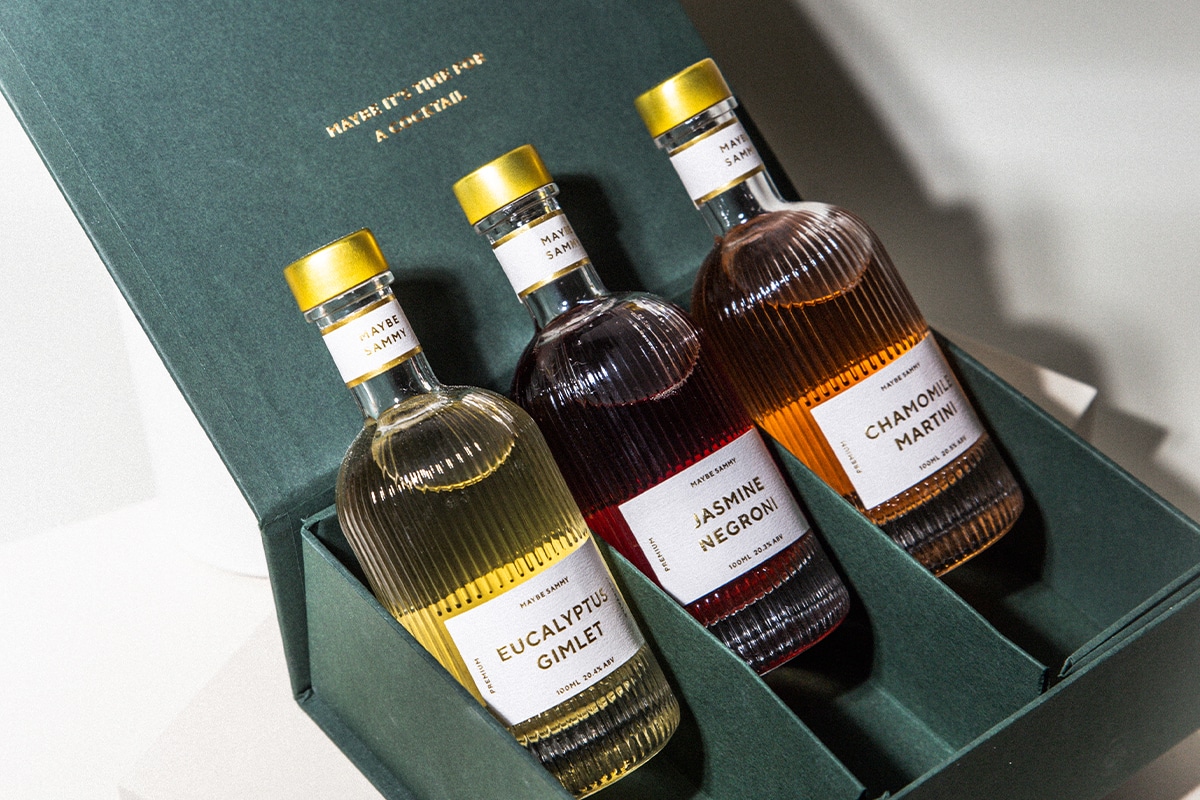 Maybe Sammy Pre-Made Cocktails
Nick Hall – Digital Editor
The world of pre-made cocktails is one that I have generally let slip right past me. I'm not a huge cocktail guy and if I do choose to indulge, the experience of watching a mixologist build a flavour profile in front of me is perhaps my favourite part. However, when Maybe Sammy calls and asks you to test out its new range of ready-to-drink cocktails, you make an exception. Recently voted the 11th best bar in the world, Maybe Sammy is the nation's premier mix house so I was uncharacteristically excited to test out the icon's new range of cocktails. Needless to say, they are the business, the cat's pyjamas, the dog's coat and whatever other euphemism you're after.
The world-class bar has transformed some traditional favourites into new editions, including a Jasmine Negroni, Chamomile Martini and Eucalyptus Gimlet. If you want to elevate your at-home drinking experience, I simply cannot recommend the Maybe Sammy cocktail collection, which houses all three in 100ml single serves, 500ml serves or 3 x 100ml gift pack.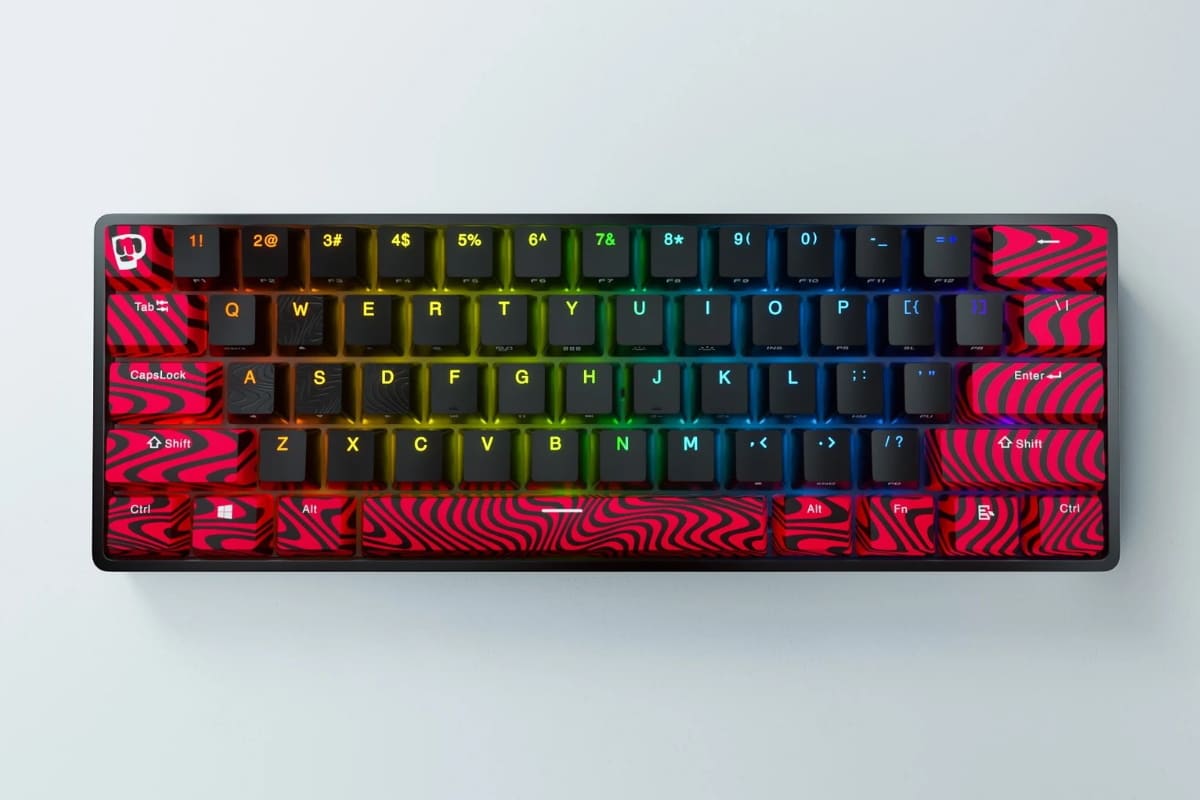 Pewdiepie Ghost A1 Keyboard
Scott Purcell – Co-Founder
Okay, I've got a confession to make. Well, it's no secret that I'm a massive nerd. It's pretty much the reason Frank and I started Man of Many after spending way too much time on the internet. My mates joke that I've seen every video on the internet that exists. Well, maybe not every video, but at least every Pewdiepie video. Hence, why whenever he brings out a new piece of tech or gear (I missed out on the headphones), something stirs inside of me that says, "I must have that!".
I've been using the Logitech Craft Keyboard for a while now and I have to say it's probably one of the most enjoyable and best pieces of desk tech I've used, along with the MX Master Mouse 3. The scroll wheel in the top left corner to control the volume on your computer is one of the most satisfying ways to interact with your tech I've known. But despite this, it's missing something. Some flair. Some RGB flashiness perhaps? Some red and black Pewdiepie waves? Now we're talking.
I've been a little jealous of Ben's clickety-clack on his red cherry gaming keyboard who sits across from me, so I finally forked out and purchased the Pewdiepie Ghost A1 Keyboard. While it's yet to arrive, and despite the reported drawbacks, it will be fun to get back to that mechanical goodness when typing and to also have something different on my desk that's unique to me (at least in my office). I also often use the numpad on the Craft so had to go ahead and purchase this peripheral that I'll leave under my laptop stand for when I need to do some hard number crunching. I will let you know how it goes over the coming weeks or if I switch back to my trusty and true Craft keyboard.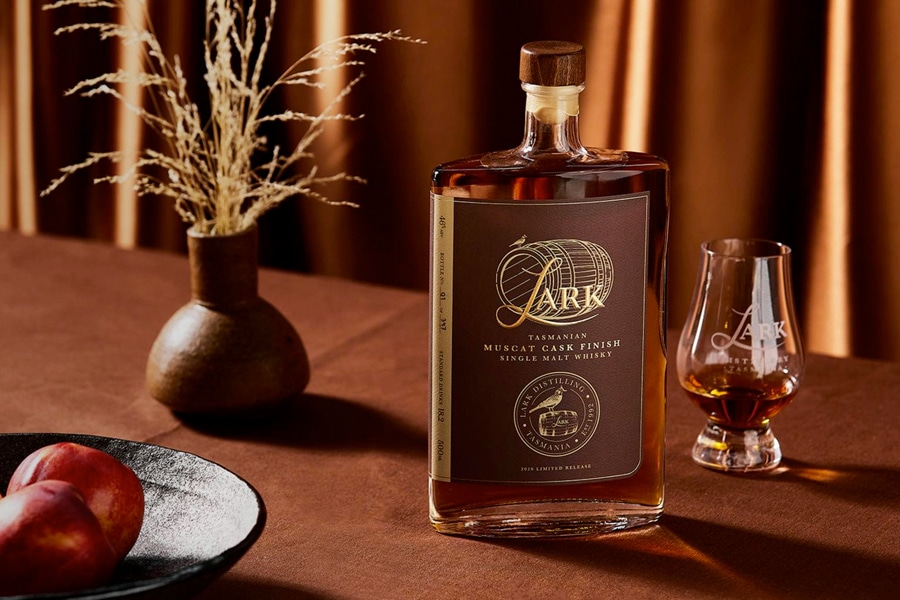 Lark Muscat Cask Finish Whisky
Frank Arthur – Co-Founder
This week I'm excited to whet the whistle with a few drams of the new Muscat Cask Finish whisky from Tasmania's highly lauded Lark Distilling Co. Known for their award-winning special releases, the aim for this one was to create a whisky that embodies "the best elements of Tasmanian Winter", while also winning Gold (96 points) at The International Wine and Spirits Competition 2020 (IWSC) in the process.
The Muscat Cask Finish is a limited edition release of just 347 bottles so if you're thinking about getting your hands on one, you better do it quickly.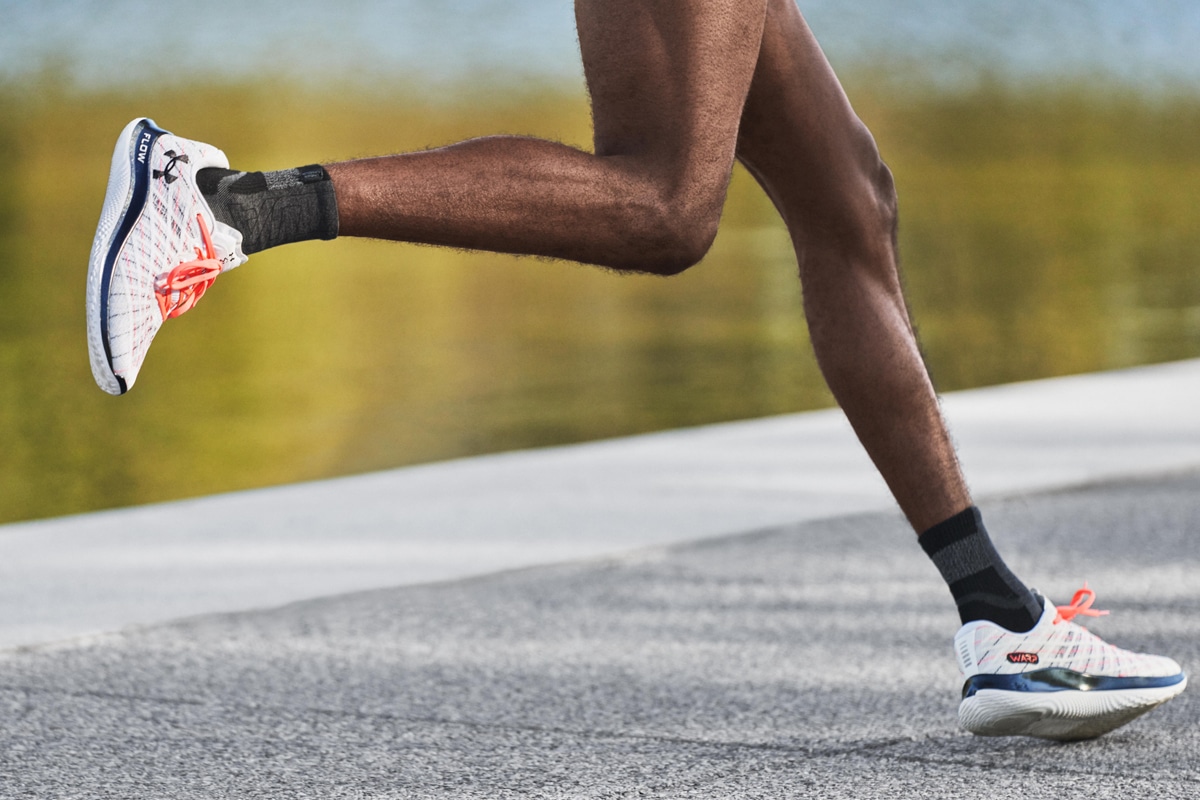 UA Flow Velocity Wind Performance Running Shoes
Denise Barnes – Native Content Manager
Not only a sleek looking sneaker, Under Armour's latest performance running shoe is also its fastest yet and has been purposefully designed for every user to reach their own personal best and reach their 'flow' state. If you haven't experienced a flow state yet, it's a feeling you get while you're running that makes you feel like you can just keep going for miles and miles. You feel light, and the running feels effortless.
A pretty bold statement indeed, but you'll soon see why. The UA Flow Velocity Wind shoes took three years to develop, with over 17 rounds of raw material testing, nine rounds of biochemical testing, 15 rounds of shoe testing and over 11,000 miles of wear testing – cementing the fact that the disruptive design and all-in-one cushioning system that fully eliminates the rubber outsole, is a big step forward in running innovation. In fact, there's nothing else like it on the market today!
The shoe is smooth, ultra-lightweight, offers high-traction, great support and is truly built for speed. The unique UA Warp also allows for the foam to mould perfectly around your foot shape and honestly, it's just so damn comfy. If you're in the market for new running shoes that will lift your game and help you achieve your personal best, you can't go wrong with these bad boys.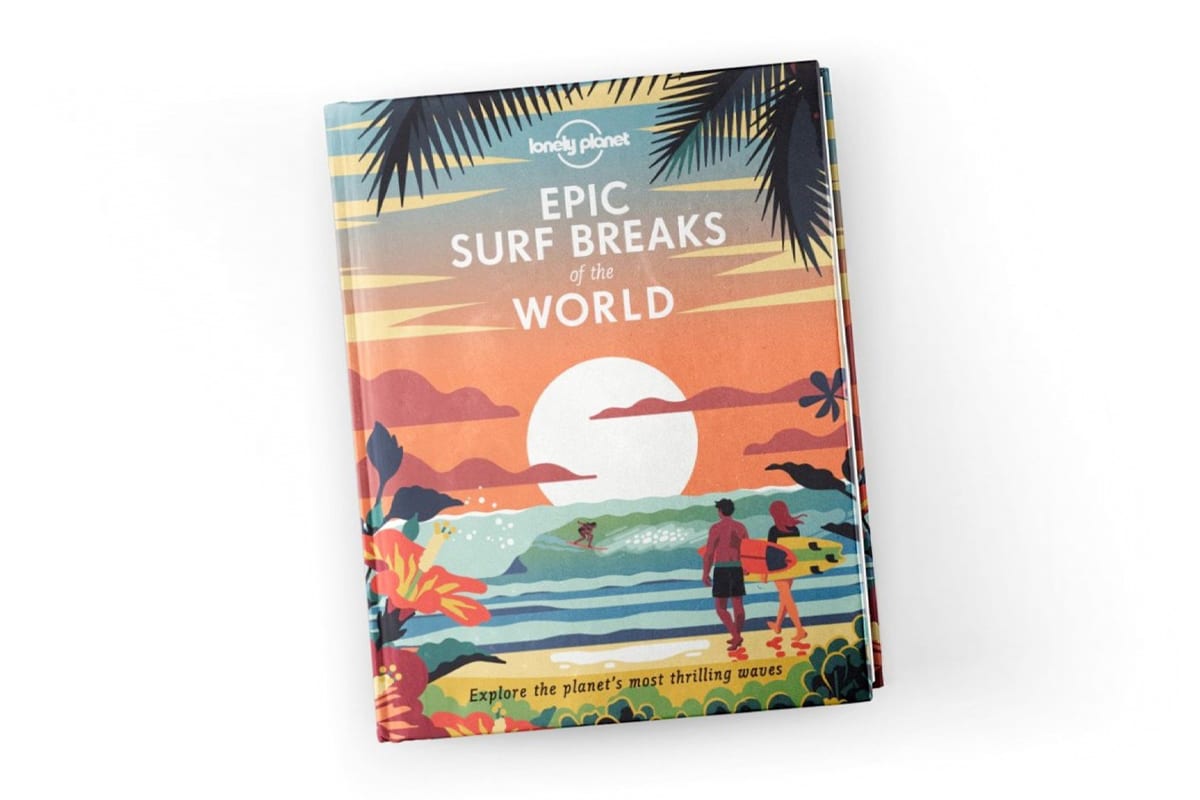 Epic Surf Breaks of the World
Tim Fernandes – Sales & Partnerships Manager
With overseas travel still not happening, I'm really getting lost in Lonely Planet's "Epic Surf Breaks of the World" coffee table book. In true Lonely Planet style, it's highly detailed on the core information required to travel and discover more than 200 surfing destinations around the world, some famous and others totally unknown. But what I especially like about this book are the first-hand stories, memoirs and accounts from a range of authors and surfers about their experiences at these breaks.
Some are about discovering perfect uncrowded sandbanks, other stories are about partying, robberies or missing perfect swells by a single day – That's the roll of the dice when travelling in search of waves. I'll keep this book forever, and can't wait to start ticking off destinations when things are back to normal.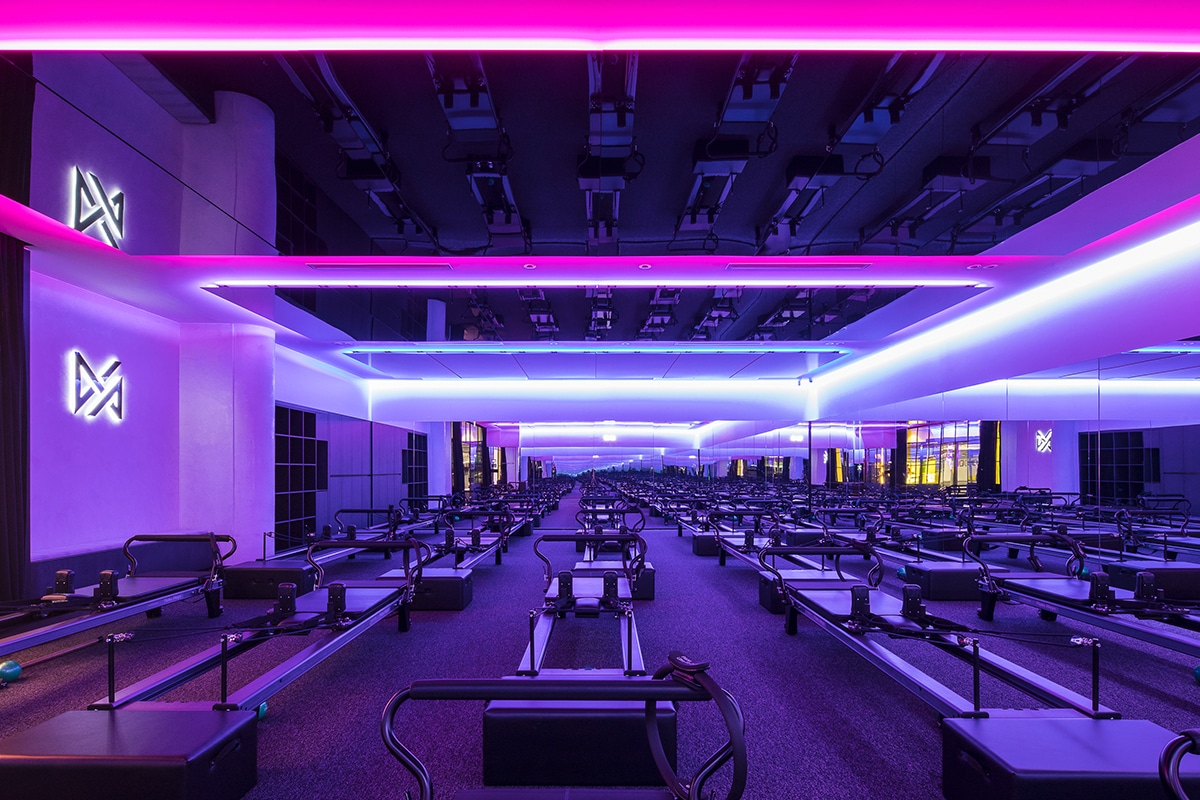 Vive Active Neutral Bay Launch
Geena Valos – Account Manager
Think you're feeling fit and strong… or at least thinking about getting there? Push your ability and strength with Vive Active, Neutral Bay. The Husband and wife duo nutritionist Louise Keats and fitness fanatic John Keats opened their third Vive Active & Sculpt in Neutral on Thursday 31st March and boy am I sore (can confirm).
A modern take on Reformer Pilates helped me explore muscles I didn't even know I had in their full-body session. Workouts are an intense 50-minute session that will see you push yourself to your limits of fitness and strength ability. However, if you're a novice don't be intimidated, they're friendly trained professionals will guide you through the session to ensure you're conducting the correct movements and targeting the muscle group you want in order to hop aboard the 'Gain Train' in no time.
For all the men out there, who think their pelvic floor muscle is a myth, come test that theory at Vive active….I'm sure you will be shocked at how a different form of strength training that isn't your typical weights session can improve your overall strength, stability, posture and flexibility…. You'll be looking like Brad Pitt circa 1999 in Fight Club in no time. With a variety of different workout options each time you go they'll be sure to keep you on your toes and to dial it up in case you need to up that sweat count…. Who said Pilates "is for girls"?
You'll also like:
Man of Many's Staff Favourites – 27 March 2021
Man of Many's Staff Favourites – 20 March 2021
Man of Many's Staff Favourites – 13 March 2021