Man of Many's Staff Favourites – 15 November 2019
"You want a hot body? You want a Bugatti? You want a Maserati? You better work bitch"
Many people overlook the undeniable wisdom of the late Britney Spears. Like a 21st century messiah, she gave her life to show us exactly how not to f*ck up our own. Every step documented by the modern-day bible, TMZ. Anyway, just thought I'd impart that morsel of knowledge unto you on this beautiful Friday morning.
Speaking of work, what are you doing this weekend? We're headed to the Polo. Yes, the one with the horses and yes, I am a wanker. Maybe I'll wear a beret just to fit in. As I brush shoulders with Sydney's elite I'll try and pretend that I didn't spend my last dime on two-for-one steaks at the Dog the night before.
Oh, and remember. Work bitch.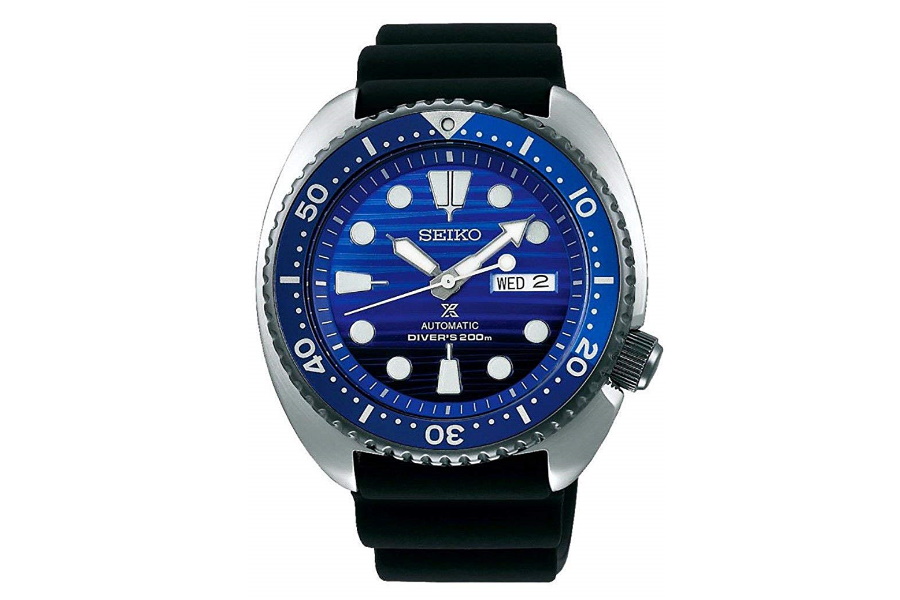 Seiko Prospex SRPC91K1
Joe Cutcliffe – Editor
With temperatures in the 30s this week, our office A/C decided to shit itself, so I bundied off to Fitzroy Island just outside of Cairns, to jump into some of the bluest waters I've ever seen with renowned aquanaut Fabien Cousteau (yes, that's Jacques' grandson) and test out the new lineup of Prospex dive watches from Seiko.
Seiko has always had a place on my shelf; my first ever automatic watch was a Seiko, and every single one I've owned has proved its worth and then some (all of mine still work perfectly, years later). With the newest range, the brand has shown that it can keep up with modern trends while keeping the prices reasonable, given the quality of the product.
---
Featured Video from Man of Many
---
Currently strapped to my wrist is a Seiko Prospex SRPC91K1 (pictured), and it's got to be one of the nicest looking purpose-built timepieces I've seen. For one, it's great to see the company has maintained the iconic "turtle" shape case with the crown at the 4 o'clock position. I also love the new dial design, which reminds me a little of Omega's Aqua Terra, with the cool gradient of a Rolex Deep Sea–both stunning watches in their own right.
We'll have a more in-depth story up soon about Seiko's partnership with Cousteau, and their ongoing commitment to ocean conservation, but for now, head over to Seiko's website and check out the Prospex Diver pieces, they're a true feat of affordable horology.
Check it out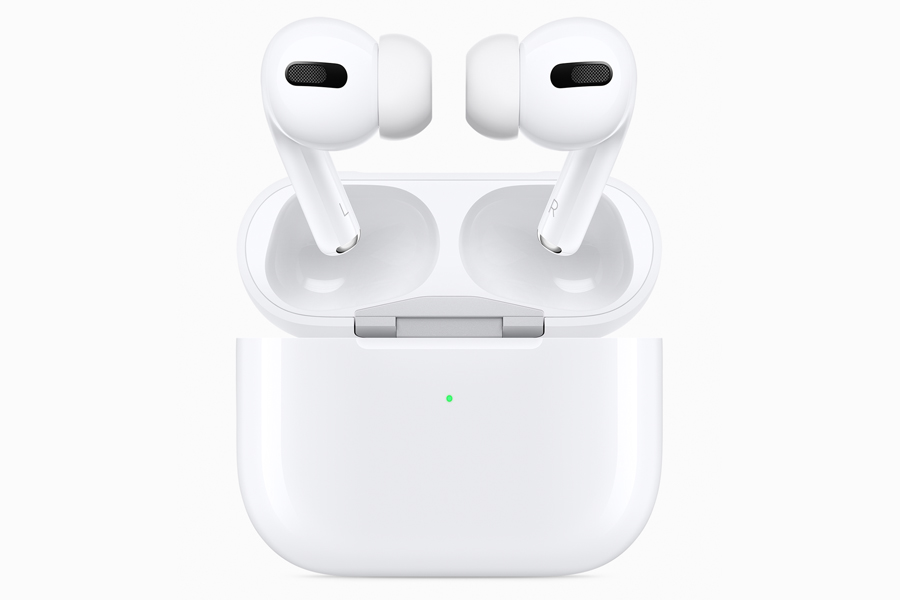 Apple AirPods Pro
Frank Arthur – Co-Founder
Anyone still rocking earbuds with cables needs to jump onboard the wireless bandwagon because if you haven't yet experienced the liberation of living a cord-free life you're really missing out. If you're using an iPhone then you can't look past a pair of AirPods Pro.
My experience thus far with AirPods Pro has been convenient, effortless and pain-free. With all of the smart functionality of the standard verisions, the new features of the AirPods aren't just superficial, they're useful functional upgrades that enhance the user experience. You can Where to Buy Fireball FireKeg in Australia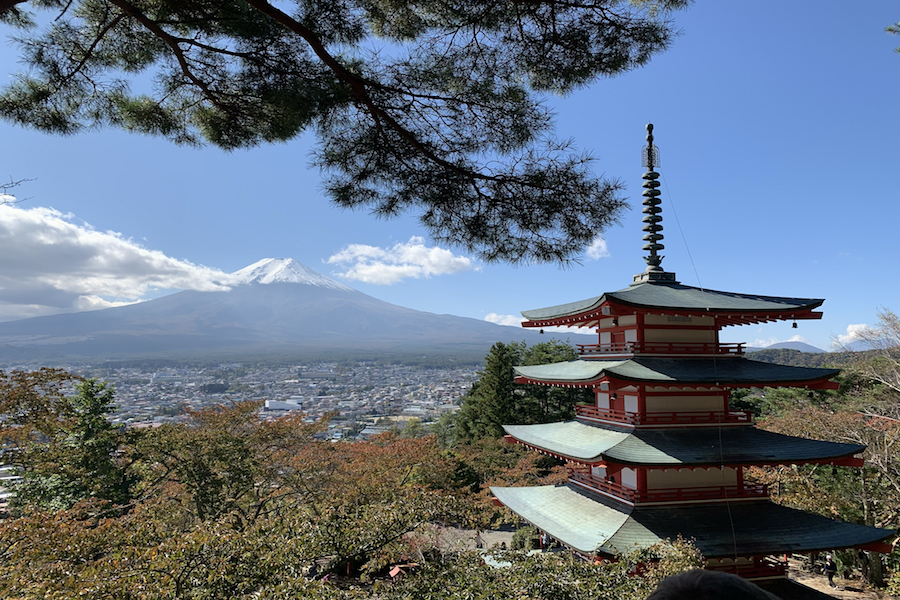 Japan
Henry Shen – Production Assistant
While the rest of the team have been working hard in the Man of Many Office, I was able to escape the daily stresses and enjoy an adventure-filled holiday in Japan. I am in absolute awe of this oriental heaven and it would just be plain rude if I didn't mention it in this week's Staff Favourites. Here's a snippet of my journey around the Land of the Rising Sun:
Over the past two weeks, I ate my way through every ramen shop in Tokyo, clocked about 55,000 steps on my fitbit and took way too many photos for my Instagram to handle. That being so, I've returned home with a heavy case of post-holiday depression. Forgive me for being dramatic, but Japan was just THAT incredible.
But if I had to choose one highlight from my entire trip (and I've thought long and hard about this), it would have to be my short but sweet meeting with the iconic Mt. Fuji. My travelling buddies and I travelled 2 hours out of Tokyo to a lakeside town called Fuji-Kawaguchiko to chase a glimpse of this Japanese Icon.
Although I had expected a beautiful sight, seeing Fuji-San in person exceeded any preconceived notions of what the experience would be like. I was in awe. There was something about its presence that was dominating, yet understated and peaceful at the same time. Perhaps it was its size and authority over the surrounding lowlands or its glistening snow-capped tip. But whatever it was, viewing Fuji was definitely more than just a sight-seeing experience.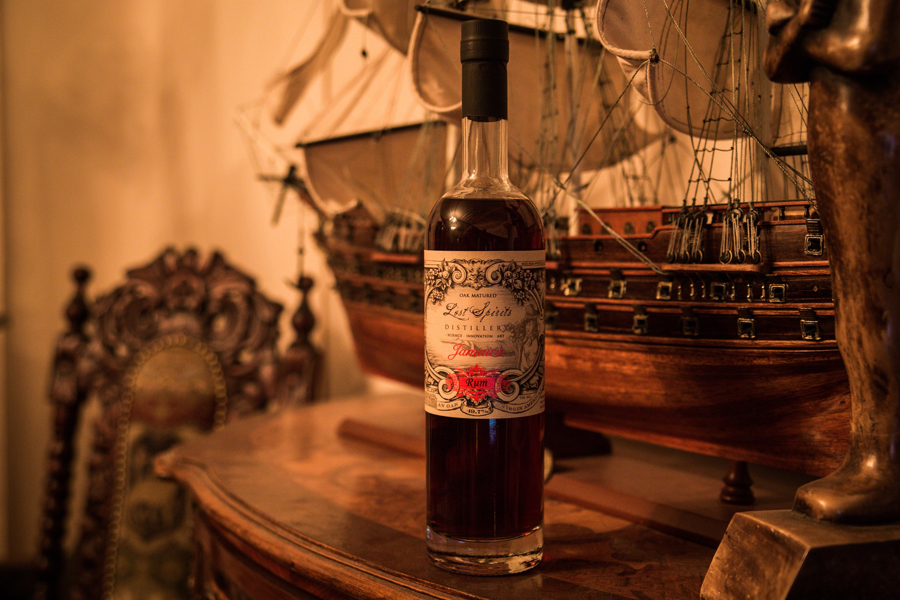 Lost Spirits Distillery Tour
Denise Barnes – Native Content Manager
On a recent trip to Los Angeles with United Airlines and Discover LA, we were lucky enough to visit the Lost Spirits Distillery and get a tour from one of the founders himself, Bryan Davis. Famous for being the Willy Wonka of Distillery tours and having won "Best Distillery Tour in the World" for 2 consecutive years, I was so excited to experience this. Going in with high expectations, I was really hoping that I wouldn't leave disappointed but I am happy to report that this was in fact the best distillery tour I've ever been on and one of the most unique experiences of my life.
So why is this tour so great?
Well firstly, if you've never heard of Lost Spirits before, let me give you a quick rundown; The Lost Spirits founders have invented a way to speed up the ageing process of spirits such as Whisky and Rum from years to merely days. In fact, their Aisla Bay style Peated Malt (Not allowed to be called a whisky for obvious reasons), is aged for 6 days with the whole process from start to finish taking only about 2 weeks. I know, I know. Just like I was at first, you are probably sceptical and the only way to really convince you otherwise is to go out and try it for yourself. This is partly why this tour is so good, you get to try their whole range and the entire disruptive "whisky" making methods are explained (and in quite a theatrical way I might add).
So back to the Distillery tour. Without giving too much away, the tour will take you on an adventure in what I like to call 'a playground for adults". You'll wander through a jungle maze, take a boat ride down a tiny river, be transported in a moving submarine, come across talking birds and get to see the science behind all the madness. With multiple awards under their belt (including being featured in Jimy Murray's Whisky Bible twice) without having a master distiller employed (only engineers and doctors work here), you can see why this is easily one of the most unusual yet phenomenal experiences out there.
If you find yourself in LA, you simply must do this tour. If that's not on the cards for you anytime soon, consider getting yourself a bottle of their Abomination Peated Malt or Navy Rum. It will change the way you look at these spirits forever.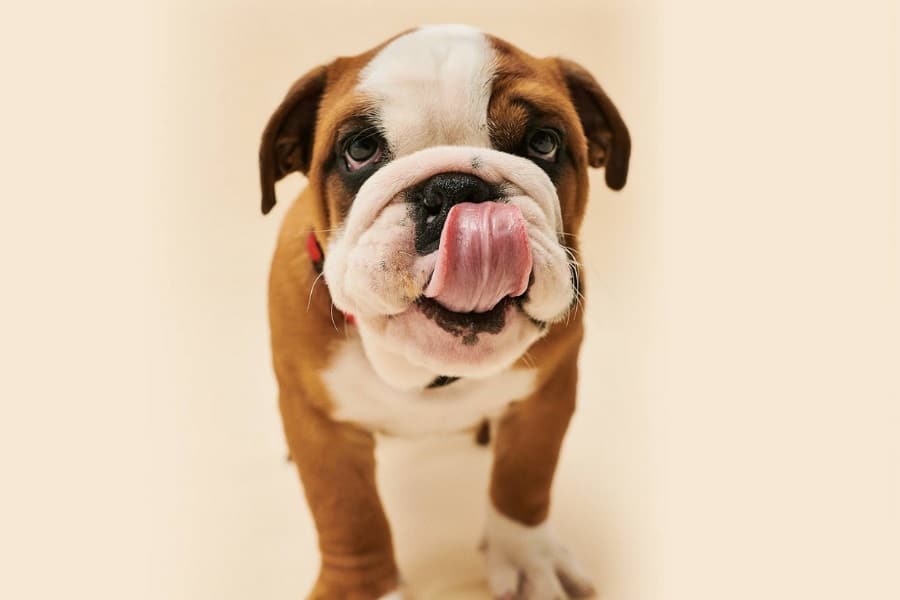 Dogs
Alex de Crespigny – Editorial Assistant
Dogs… Must I say more?
Even after chewing through my housemates $700 headphones, I'm still pretty stoked with my little monster.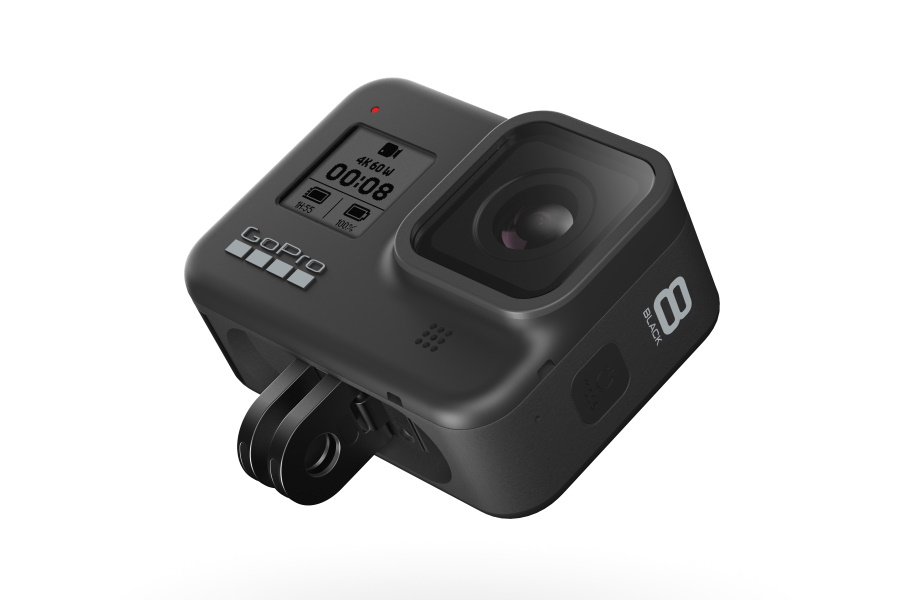 GoPro HERO8 Black
Jack Castles – Sales & Partnerships Manager
On a recent trip to Palm Beach I was fortunate enough to not only pop my GoPro cherry, but to experience the GoPro HERO8 Black first hand. Being a first time GoPro user I had no idea what I was in for but let me tell you, this is one piece of tech that you absolutely need for every and any adventure.
For those familiar with its predecessor, the HERO8 Black offers unparalleled performance with next-level video stabilization in the form of HyperSmooth 2.0. For those who aren't familiar, HyperSmooth is an auto stabiliser that removes any jolt, making those real time adventure videos perfectly smooth. In addition to upgraded audio, there are a plethora of customizable capture presets and a new streamlined design. The camera also features TimeWarp 2.0, which is absolutely genius and needs to be seen first hand to fully appreciate it's capabilities; in a nutshell it auto adjusts speed based on a number of factors including motion, scene detection and lighting. It can also be slowed to real time with a singular tap, easy right!?
Whilst I could go on forever about the many, many features of the HERO8 Black my favourite aspect is its ease of use. Being a first time user, I was a little apprehensive about how I would navigate the screen and it's different lenses & modes, but after about thirty minutes I was shooting epic imagery & videos with a click of a button and a swipe of the screen. The best advice I can offer is to whack this one at the top of your Christmas list because I can guarantee you'll be set for a Summer (and Winter) of adventure.
Price: $599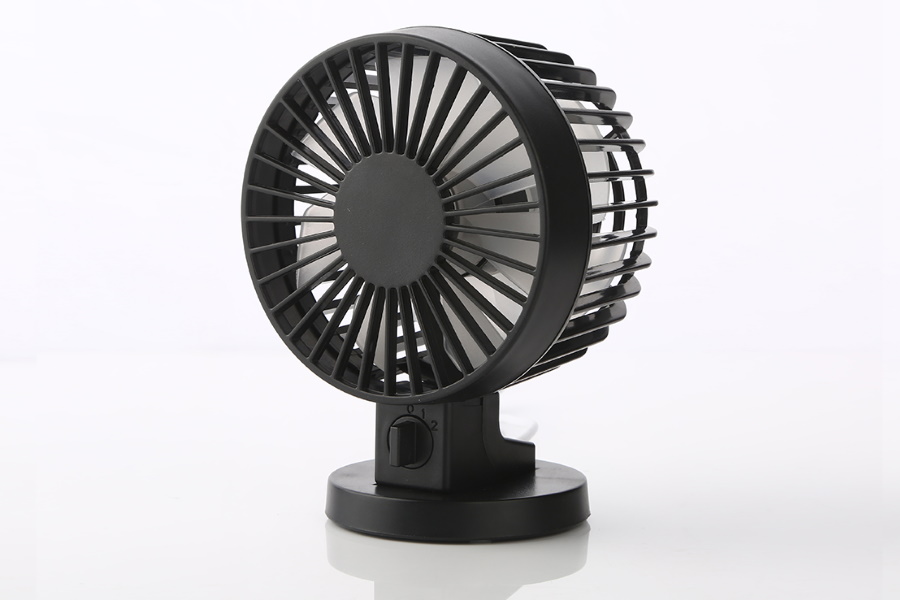 Angle AdjustableTwo Blade Mini USB Desk Fan
Scott Purcell – Co-Founder
The aircon in our office decided to cark it just as Summer has finally hit this week. So until the airconditioning technician gets here, this thing has been an absolute saviour. It comes in a number of different matte colours to suit your desk style and runs effectively off any usb port. It has two fan speeds and is also angle-adjustable so you can point it directly at your beautiful face.
---
Featured Video from Man of Many