Man of Many's Staff Favourites – 21 August 2021
Crack open a cold one, the warmer days have arrived. As we bid farewell to winter and the layers slowly fall, we're reminded of a few things. Namely, the dull period where all major sporting codes are in the off-season at once. No football, cricket, rugby, NFL, NBA… the list continues. But the good news is that we've still got a few more weeks until that happens, so we're making the most of it while we can, by unearthing fun stuff to occupy our time when D-Day hits. Here's what we found this week, in Man of Many's Staff Favourites.
You'll also like:
Man of Many's Staff Favourites – 14 August 2021
Man of Many's Staff Favourites – 7 July 2021
Man of Many's Staff Favourites – 31 July 2021
Melbourne International Film Festival
Nick Hall – Digital Editor
Lockdown isn't exactly ideal when it comes to finding things to occupy the time. Aside from drinking, eating and working, life has been particularly dull, however, that all changed this week when I had the chance to view some of the entrants from this year's Melbourne International Film Festival (MIFF). As a lover of film, it was just what the doctor ordered and I must say, it broadened my horizons. I kicked things off with a film entitled Red Passion, a collaborative project between MIFF major partner Campari and emerging creatives Lara Köse and Zoee Marsh.
The dance-based short film explored the evolution of three creatives giving shape to their 'Red Passion' in solo, duet and ensemble form and while I'm no dancer, it was oddly transcendent. The movements are effortless and yet, super structured, which is a credit to choreographer Zoee Marsh. Aside from Red Passion, I also checked a few more films over the week, including Madalena, which was stunning. If you've got some spare time (which I know you do), I highly recommend tuning in to MIFF before it finishes on Sunday.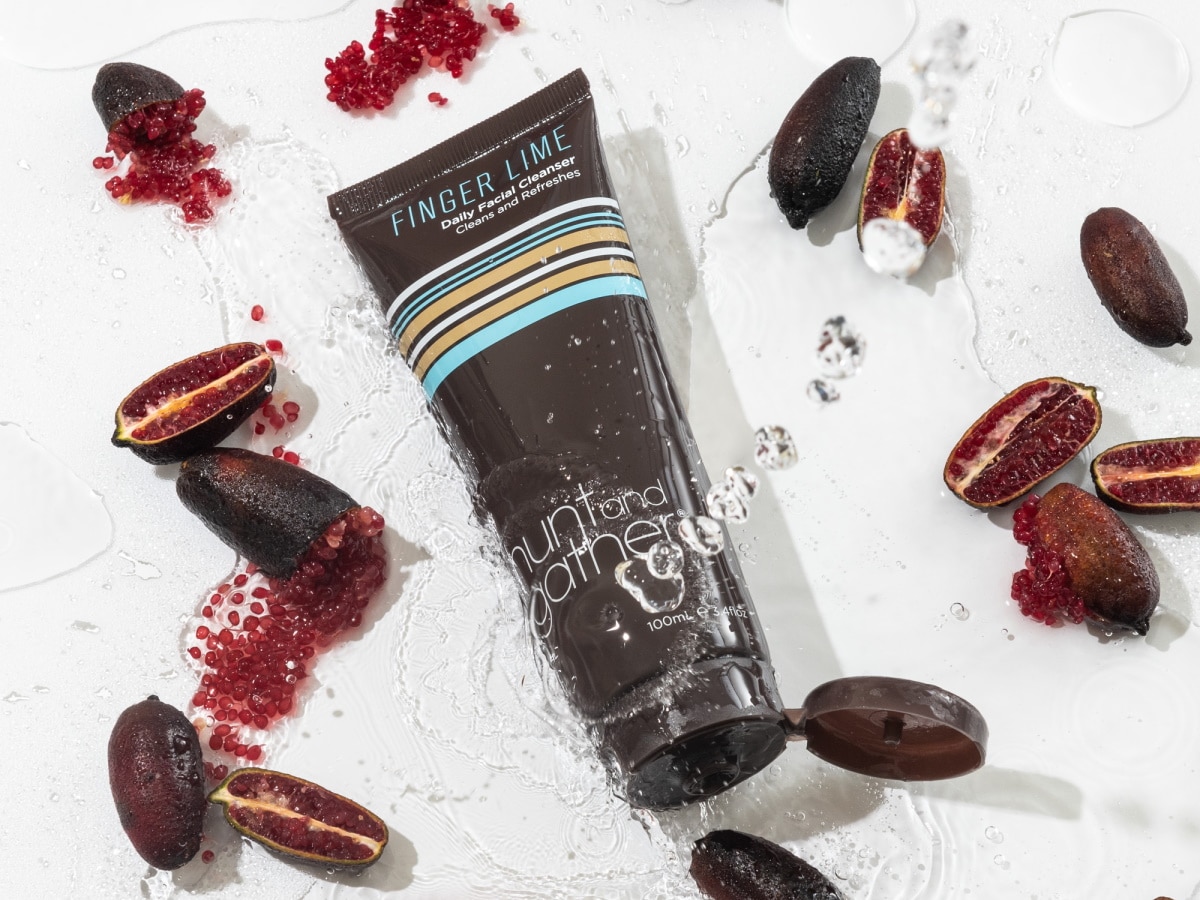 hunt & gather Aussie Men's Skincare
Scott Purcell – Co-Founder
I had the pleasure of testing out hunt & gather's new skincare range this week. Now, I have to say, I'm not the greatest one to look to for skin advice as my overall skincare routine is pretty horrible. Particularly during the lockdown, I've been left with dry skin and often prone to breakouts from picking at my face when I'm bored or avoiding work. Pretty much, I've been feeling like my whole mug needs a good scrubbing.
So it was refreshing to see a pack land upon my desk at home from hunt & gather. Each of its products 'hero' extracts from native botanicals like Kakadu Plum, Finger Lime or Pepper Berry and they are also paraben (had to look up what that was and it's a family of related chemicals that are commonly used as preservatives in cosmetic products) and cruelty-free. Not only that, they're also proudly Aussie made & owned.
I tried out the proven combo of the scrub followed by the facial cleanser and then their matte moisturizer. The scrub was not too gritty and just the right amount of exfoliant to clear off all of those dead skin cells. As I've been prone to having a bit of facial hair in lockdown, the cleaner actually got deep into my pores but washed away easily from my beard. But, the highlight of the bunch was the matte daily moisturizer. Seriously, this stuff is epic. It doesn't make your face feel greasy but still feels hydrated and super fresh with its 'matte' finish. It's not clay-like either. After I gave myself a bit of a pamper, I was left feeling like a fresh-faced Tik-Tok e-boy. Strongly recommend you do the same.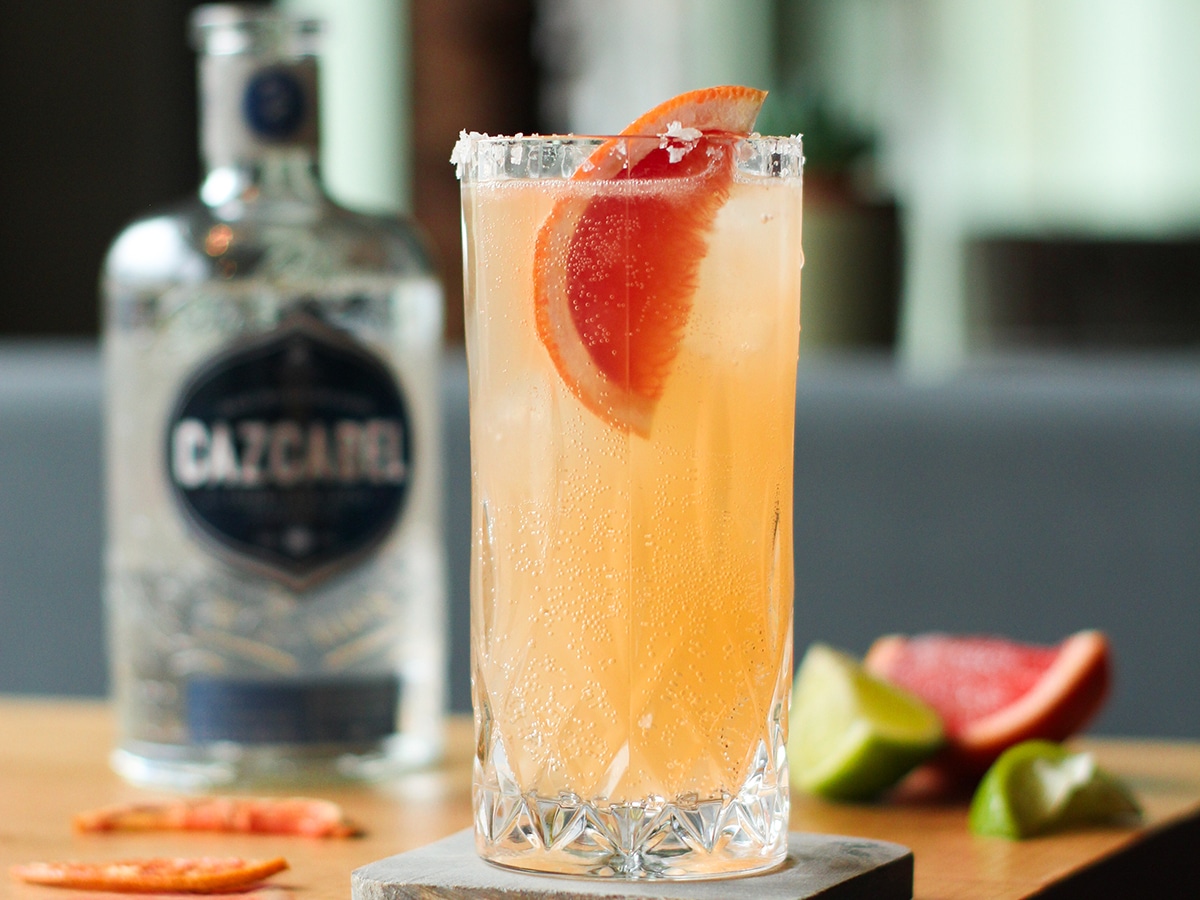 Cazcabel Tequila
Frank Arthur – Co-Founder
Distilled in the highlands of the Jalisco Mountains, the Cazcabel tequila range includes four unique flavours Blanco, Coffee, Resposado and Honey. Last week I gave my tequila-appreciation muscle a workout at a tasting event where I was able to try each one.
The highlight of my sampling experience was the Cazcabel Resposado. After resting in American oak barrels for nine to eleven months, the Resposado develops a pleasant toasted oak flavour, which smoothes out the taste, making the spirit more conducive to sipping. If you're a whisky lover but not quite a tequila person, I recommend trying the Resposado. You might be pleasantly surprised.
If you're adamantly opposed to tequila (which is totally understandable, we've all had one of those nights), the Cazcabel Honey and Coffee liqueurs might change your mind. They're sweet, balanced and perfect in cocktails like espresso martinis or bee's knees. To be honest, when added into a cocktail you probably won't even know you're drinking tequila. Just the sweet flavourful punch that elevates your drink.
For those who don't mind a subtle whisper of tequila on the nose and palate while they sip on a tall refreshing cocktail, here's a little summer recipe perfect for warmer days:
Ingredients
60ml Cazcabel Blanco Tequila
60ml Fresh Pink Grapefruit
15ml Agave Syrup
120ml Premium Soda Water
Pinch of Sea Salt
Glass: Collins/Highball
Garnish: Pink Grapefruit Wedge
Method
Add all ingredients (except soda) to a shaker and fill with cubed ice and shake well.
Strain into a Highball/Collins glass and fill with cubed ice.
Top with soda and stir gently.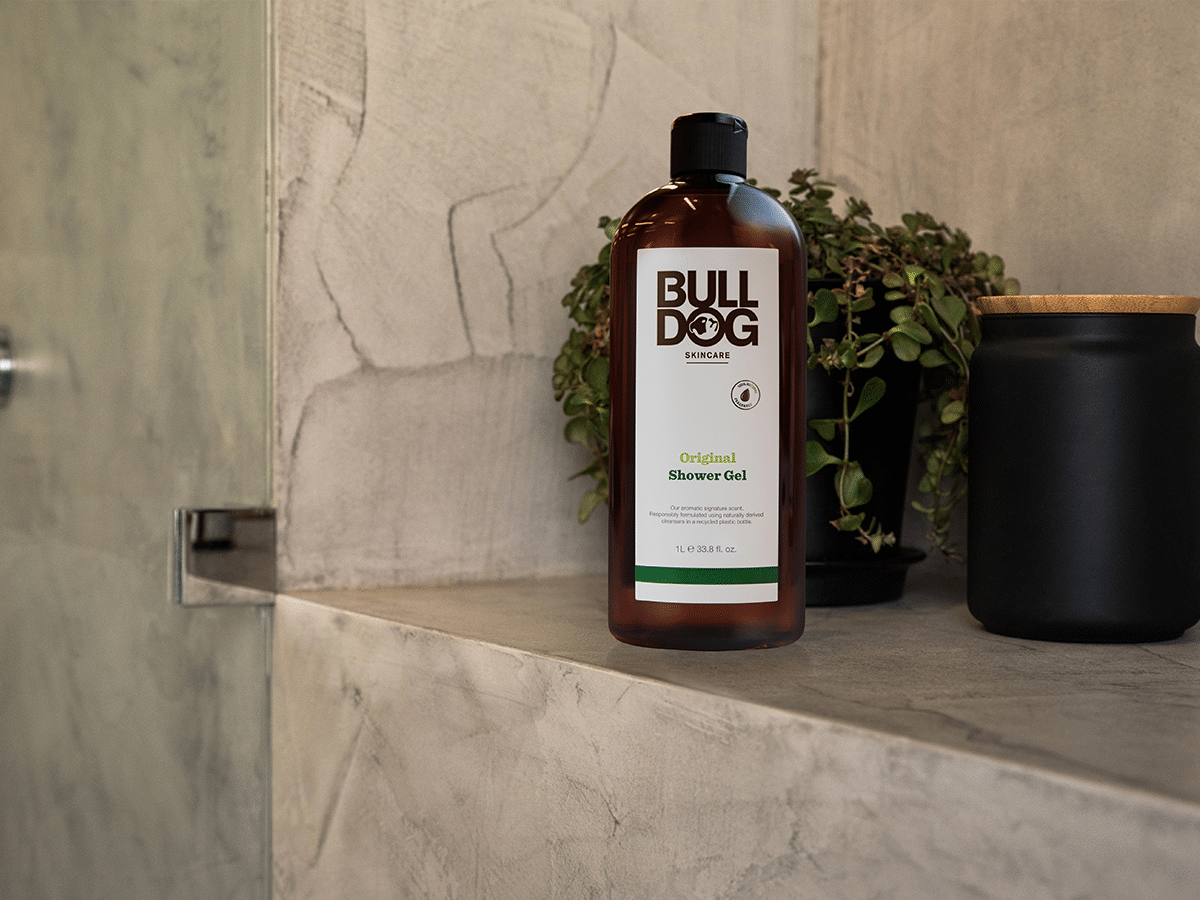 Bulldog's Skincare Shower Gel
Sam Mangioni – Staff Writer
Like many, I've been feeling a little sluggish in lockdown, so I've decided to improve my health and well-being. This has led to following a strict diet, exercise regiment, and dressing more appropriately during the day. Yes, that means no more trackpants on work-related zoom calls…. Part of this TRANSFORMATION includes upgrading my hygiene and shower routine. Luckily, I stumbled across Bulldog's Skincare Shower Gel. Not only does it smell great, but my skin hasn't felt this cleansed since I was baptised. Plus, the shower gel is 100% sustainably sourced and cruelty-free.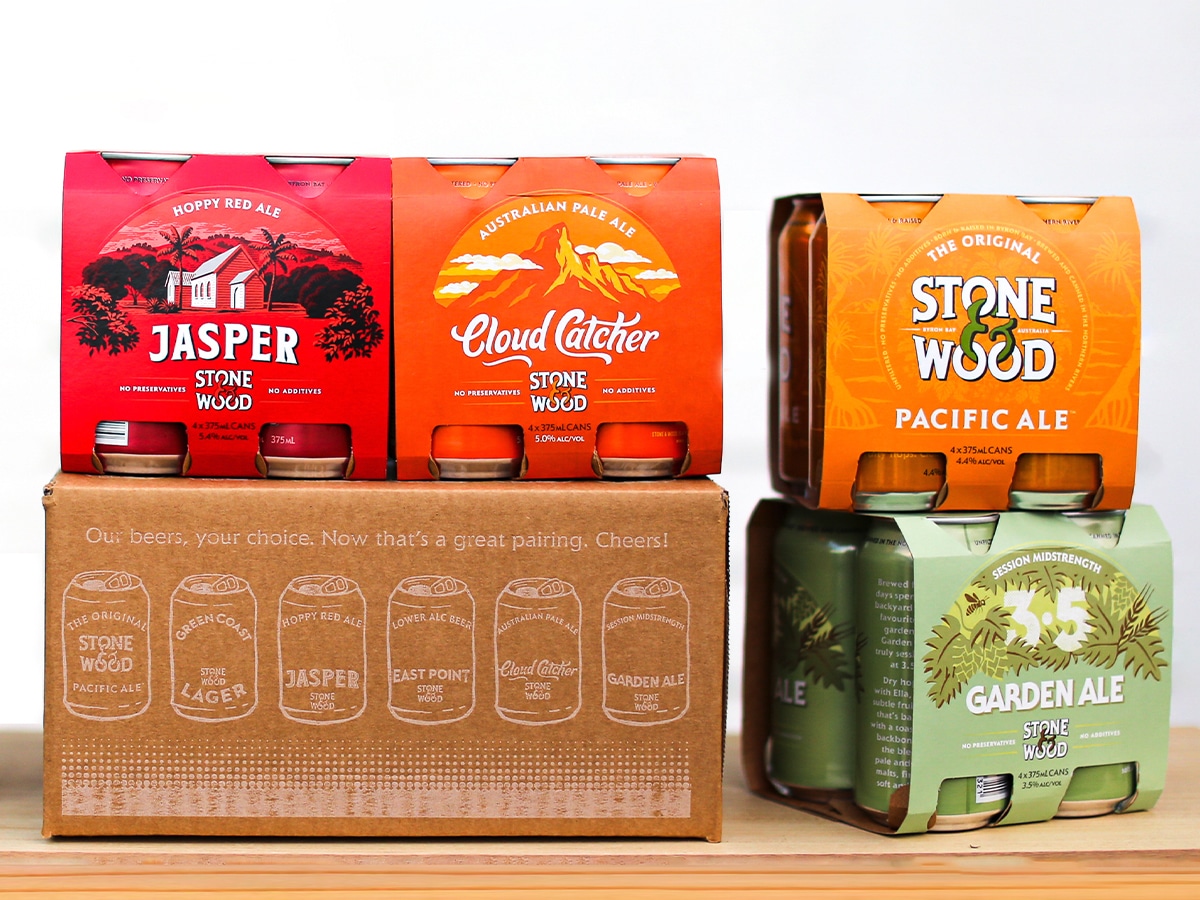 Stone & Wood – Build Your Own
Tim Fernandes – Sales & Partnerships Manager
Stone & Wood do good beer. Really really good beer. I had an epic day at their brewery in Byron sampling a variety of their suds a while back, and continue to purchase their Pacific Ale on a pretty regular basis. There are so many great beers in their range however, it can be a little tricky working out which case you want to buy each time around. Luckily they've introduced a "Build Your Own Carton" deal where you can mix and match the case. Choose 4 x 4 packs between Pacific Ale, Cloud Catcher, Green Coast Lager East Point, Garden Ale and Jasper Ale for a reasonable $60. Awesome for Father's Day, or just yourself.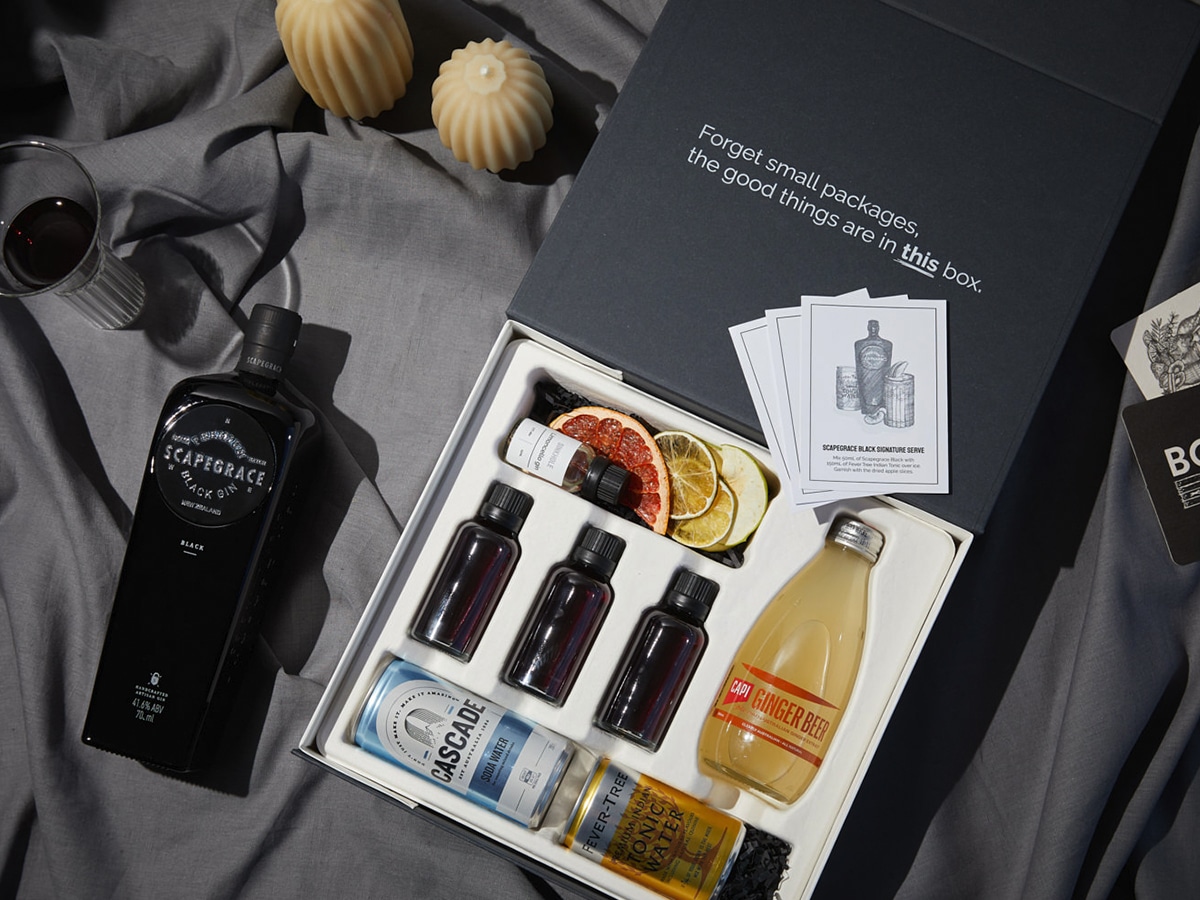 Box Bar x Scapegrace Black Cocktail Kit
Ante Pedic – Agency Partnerships Manager
Box Bar is a small bar turned alcohol subscription that I decided to try out this week, with their Scapegrace Black cocktail kit that included three super simple recipes with all of the mixers & garnishes provided. First of all, my inner child means I'm still a huge fan of anything that changes colour so I was blown away at the black gin turning pink when you add your mixers. As for the gin itself, I was genuinely impressed with the taste and how unique it actually is.
The creators explained the various botanicals they used to create the signature colour & give the gin its flavour – the most surprising of which was pineapple and you can actually bring that sweetness out with a little dash of Limoncello in your mixture. I do have to say though, as far as cocktails go I am a simple man so the classic Gin + Soda was my favourite. As far as the Box Bar experience it was a great way to break up my week during lockdown, see some different faces and learn something totally new, so it won't be the last time I attend.
You'll also like:
Man of Many's Staff Favourites – 14 August 2021
Man of Many's Staff Favourites – 7 July 2021
Man of Many's Staff Favourites – 31 July 2021