Man of Many's Staff Favourites – 4 September 2021
Well, we made it through another week. It wasn't pretty, but it's done, and to celebrate, we're diving into a bunch of cool products and sweet kit we unearthed over the past seven days. The fun near ends here at Man of Many HQ, so strap in and see what we've got for you. Here's Man of Many's Staff Favourites for this first week in September.
You'll also like:
Man of Many's Staff Favourites – 28 August 2021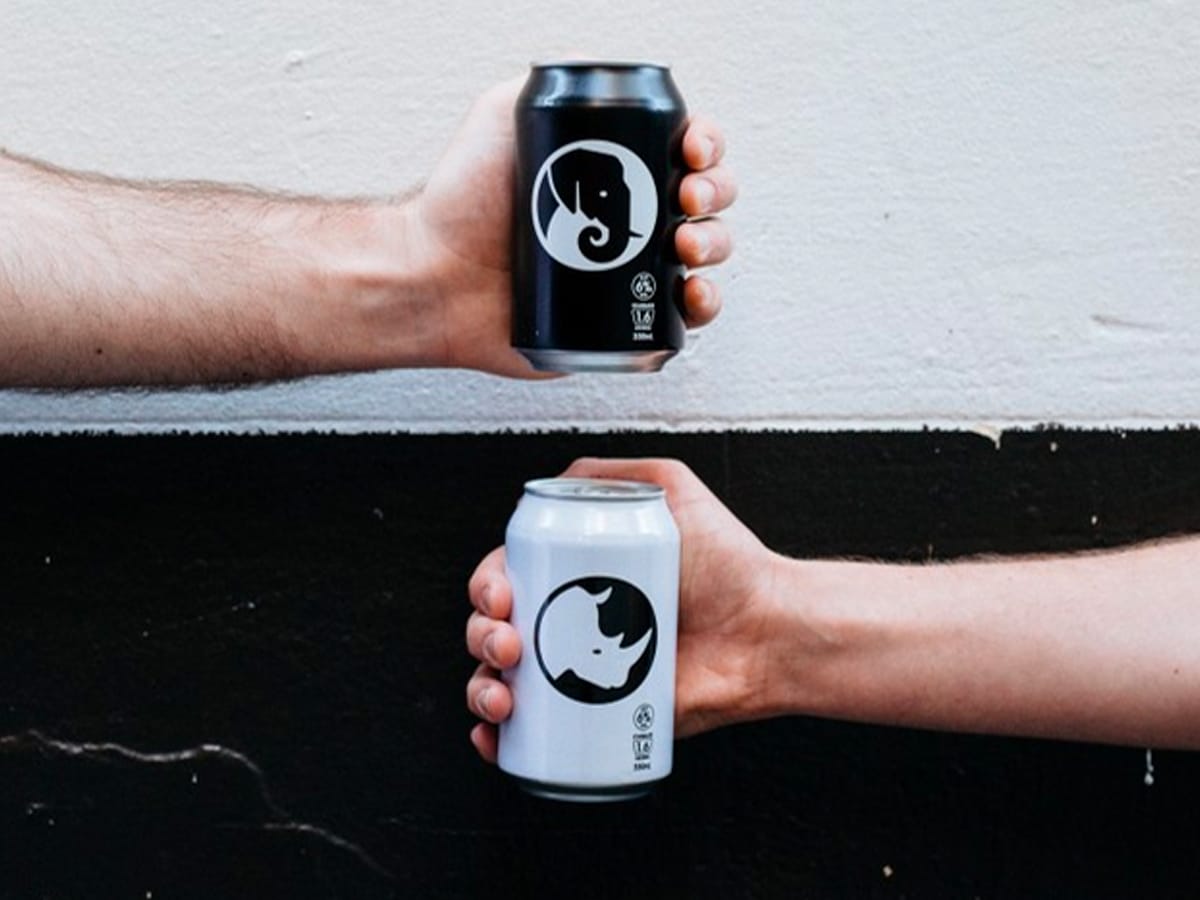 Part-Time Rangers Low-Calorie RTDs
Nick Hall – Digital Editor
On my ever-increasing quest to not balloon out during lockdown, I've been trying (unsuccessfully) to cut down on my drinking. While beers are great and cocktail making gives me something to do, it's not exactly ideals for the waistline, which is why Part-Time Rangers piqued my interest. The low sugar ready-to-drink alcoholic beverage just launched in Australia, turning all occasions into a contribution to conservation. You see, a portion of proceeds are donated towards animal conservation initiatives across the globe, with the team behind the new RTD determined to create a community of 'part time rangers', who act as a force for change, while living their everyday lives. Since launching three years ago, the brand has donated over AUD$160,000 to wildlife conservation initiatives like WWF Australia and Big Life Foundation. Community awesome-ness aside, the drinks are worth a look.
The low-calorie RTD comes in three flavours – Pink Rhino – a flavourful mix of gin, raspberry, and sparkling water, Yellow Elephant – a tropical tipple with vodka, passionfruit, and sparkling water and Black Elephant – a crisp concoction of vodka, lime, and sparkling water. Best of all, the new cans are also a lighter option, with each of the three flavours being under 100 calories, and containing less than three grams of sugar. If you are keen on a super flavoursome brew without the sugar hangover, become a Part-Time Ranger!
Favourite Article of the Week: Tom Cruise's BMW Stolen While Filming Mission: Impossible 7
---
Featured Video from Man of Many
---
3D Artist Renders & More
Scott Purcell – Co-Founder
This week is going to be a bit of a mish-mash of random YouTube videos I've come across in lockdown. First up, I don't know how I got recommended this in my YouTube Suggestions but I'm glad I did. This dude challenged 2,000 artists to create their best 3D contraption from a single project file and cue. The result is absolutely insane. Next, we have the always affable Cody Ko in his Couples Review series taking a look at ManHunt, the most ridiculous show ever. Looking at these dudes try to pose for the camera is absolutely hilarious. Further down the rabbit hole, I went to this restoration artist repairing a torn canvas painting that was deliberately damaged as an act of vengeance against the owner. And finally, there's two YouTubers I'd like to give a callout to here; LADB Restoration and My Mechanics. If you want to melt away into your couch and not think about anything for half an hour, enjoy the therapeutic restoration of these antique products to their stunning best.
Favourite Article of the Week: 'Quintessential Example of a Flex' – JPEG of a Rock Sells for $1.7 Million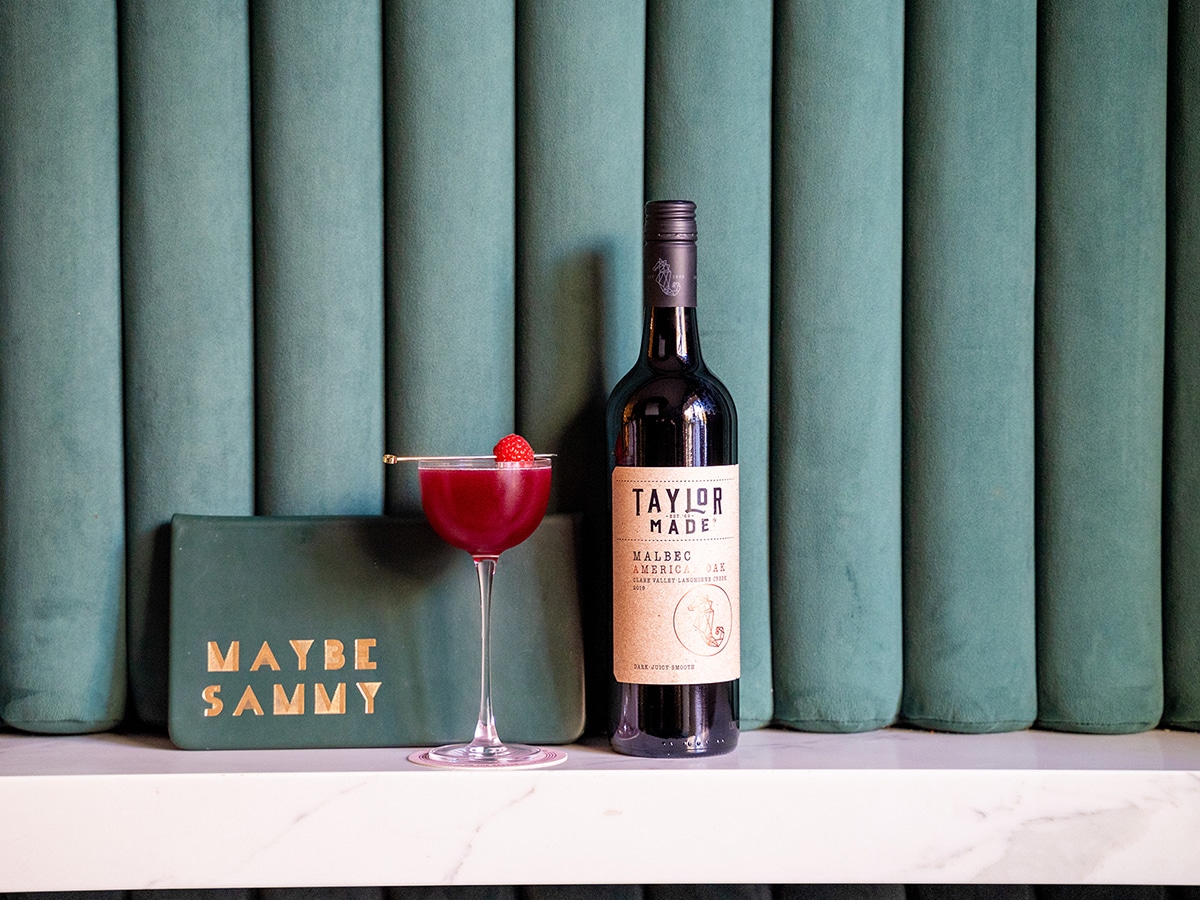 Virtual Wine Cocktail Masterclass
Frank Arthur – Co-Founder
A Clare Valley Malbec isn't usually the first thing that springs to mind when you hear the word "cocktail", which is why Taylor Made Wines have partnered with Australia's #1 cocktail bar, Maybe Sammy, combining wine with mixololgy to create some drinks with a difference. And the best thing about this partnership is that they'll be teaching the public how to make their latest cocktail creations in a virtual masterclass.
I attended a preview of the masterclass and I must say that the cocktails we made were truly unique. I don't want to give too much away, but we worked on ingredients like Taylor Made's newest release – the King Valley Prosecco, Taylor Made Clare Valley Malbec, gin, sea salt and sorbet, and more. The end result was exciting and unexpected. Whether you're a self-proclaimed mixologist or a complete beginner, I highly recommend this masterclass for all cocktail enthusiasts.
Taylor Made are offering 200 curated cocktail kits including cocktail making tools, ingredients and Taylor Made Wines available for purchase. The masterclass will be open to the public, streaming on Taylor Made Wine's Facebook Page on Tuesday 28th September.
Favourite Article of the Week: Land Rover Unveils 'No Time to Die' Bespoke Defender V8 Bond Edition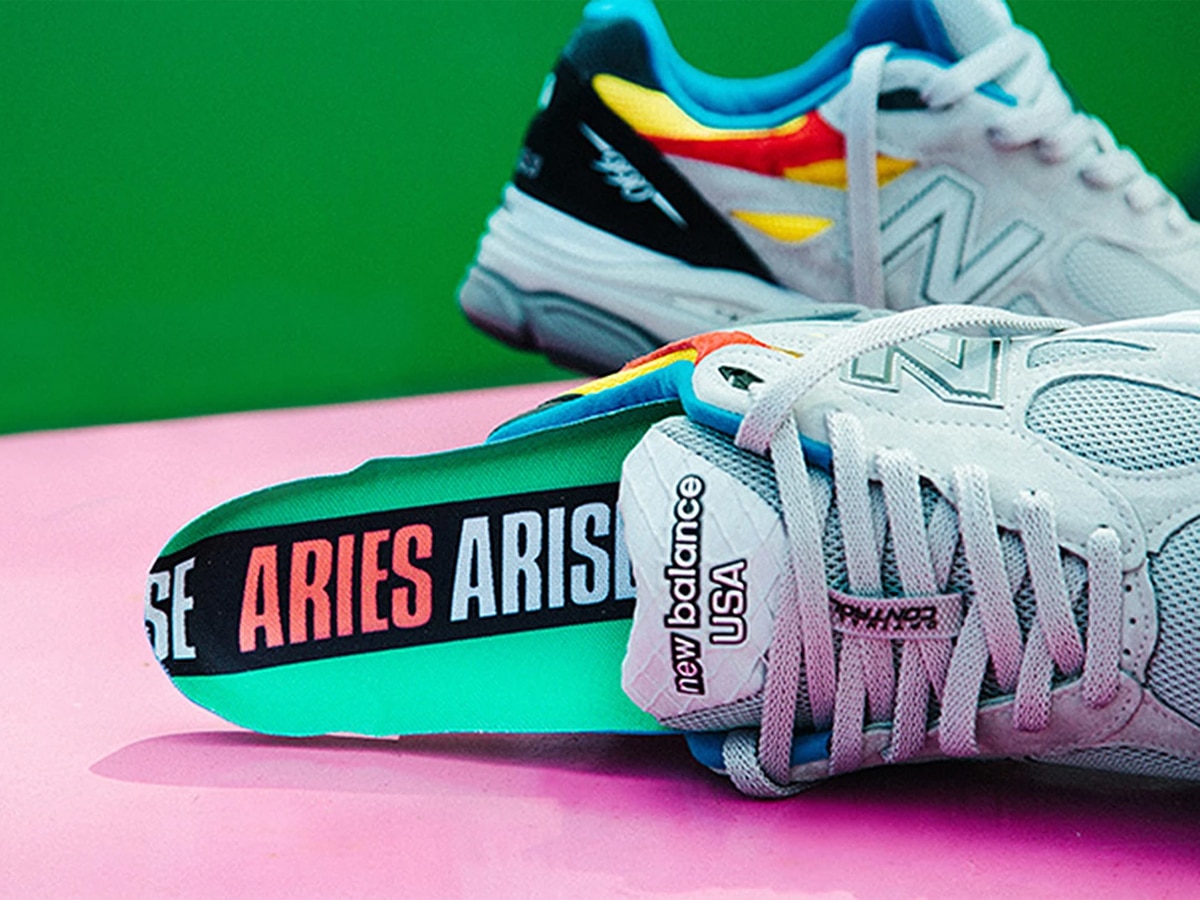 New Balance
Ben McKimm – Staff Writer
Honestly, I kind of just wanted to give a general shoutout to New Balance. I wrote a couple of cool articles this week for some of their upcoming releases, and although I've said it a million times before – they simply don't miss with collaborations. The inline models are STRONG too.
I thought it might be interesting to hear my opinion on New Balance and the strides they've taken over the last few years by providing my personal experience with the brand, all of which has been great.
In short, my relationship with the brand actually started when my partner grew a sudden affinity to the 990v4. Not necessarily someone who was into sneakers and fashion before she met me (her words, not mine) I was rather confused why?! Bearing in mind this was at the very start of our relationship (5-years ago) just as New Balance started to make waves in the sneaker space again, but I still couldn't find an explanation. That was until I scrolled her Instagram feed a few months later and saw the countless fashion bloggers, stylists, and celebrities rocking pairs of the 990v5's on release.
It began making so much sense – loungewear was starting to get bigger, and "dad shoes" were coming into style. It all just lined up so perfectly, and I'm not convinced New Balance meant for it to play out like this. So what I really wanted to comment on, is how successful the pivot the brand was able to make was. They never once fumbled the bag, teasing us with underrated model after underrated model, before they really found mainstream success in the last two years with Kith, Joe Fresh Goods, Teddy Santis, Charlotte Lee, and countless other collaborators and designers.
I still remember a time when I could walk into a local factory outlet store and buy a pair of 992's, 991's and even a few 990's for 70% off – before they were popular. It was a massive undertaking and they really showed why they deserve the recognition they get by tapping in on the right minds and giving creative direction to legends like Teddy Santis. I could go on for days about the brand and my increasing appreciation for them, but I'll leave you with my favourite pair, and the one I recommend you buy right now. Also, have a glance at my recent article on the new Levi's x New Balance 990v3 (they're serious heat).
My favourite pair, the 990v3 'Aries' – 15 Best Dad Blogs for New Parents
The one you should buy – Link
Favourite Article of the Week: Levi's x New Balance 990v3 is a Collectible for Loyalists of Both Brands
Pro Leather Boxing Gloves from Zettsports
Sam Mangioni – Staff Writer
It's official; I'm calling you out, Jake Paul. Those Hall of Fame UFC stars you've beaten (rather decisively, I might add) have nothing on me. I've been throwing hands in my backyard for a solid three months now and feel ready to take you out. So tell Conor McGregor to fall back in line because I've got next!
Ok, maybe I'm getting a little ahead of myself, but that's the level of confidence my new boxing gloves inspire. Over the past few months, these Pro Leather Boxing Gloves from Zettsports have been the perfect partner for releasing lockdown tension. Their breathable design and hand made soft EVA foam keep my weapons (hands) both fresh and protected all session long. In my opinion, these are the best training gloves on the market, so if you're looking for a new pair, do yourself a favour and head to the ZettSports website.
Favourite Article of the Week: NBA 2K22 Gameplay Details: Shooting, Defense, Dunking, and More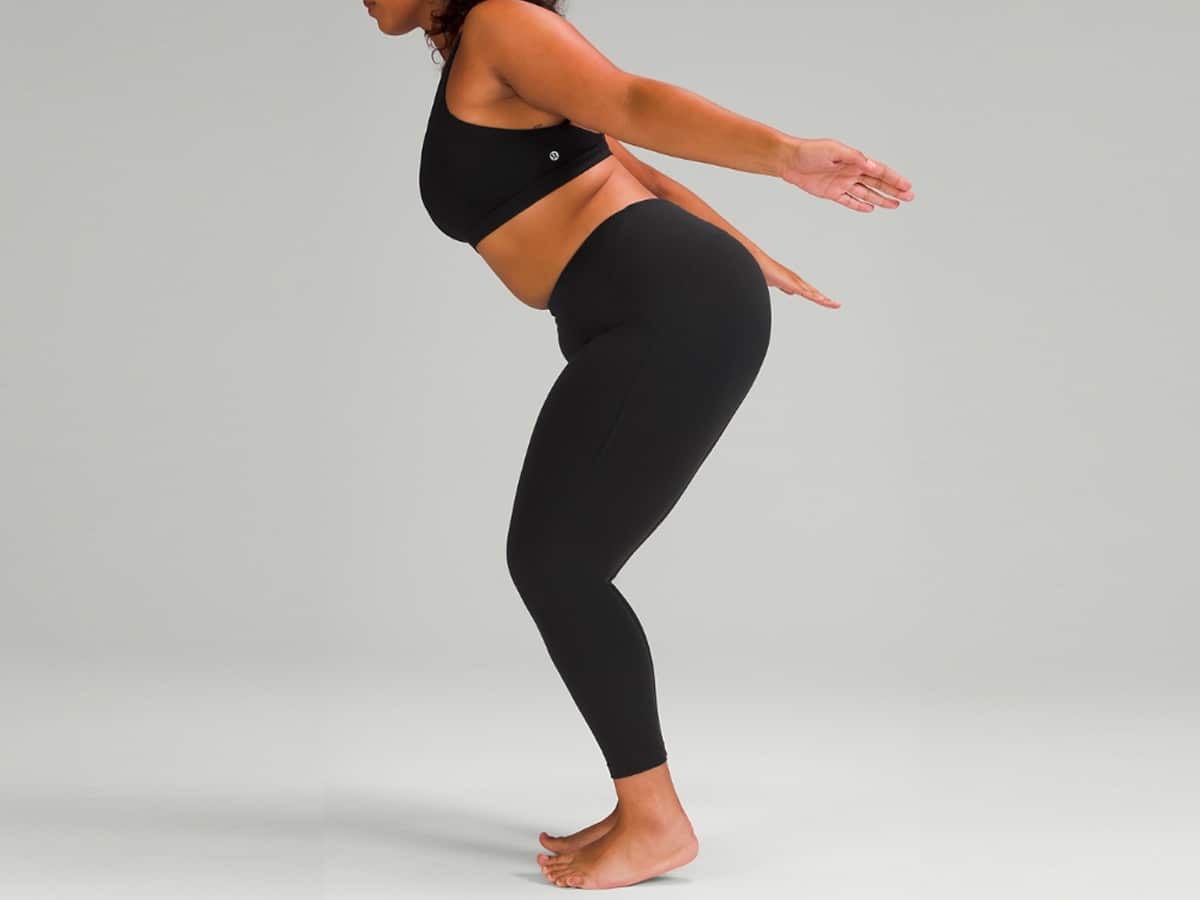 InStill Lululemon Leggings
Geena Valos – Account Manager
As lockdown days continue, my work-from-home attire wouldn't be the same without Lululemon. The InStill high-performance yoga leggings are the most comfortable and innovative leggings yet and ones in which I can safely say that I'm wearing almost every day.
With the InStill legging, Lululemon has come to the game with new fabric that is engineered for support, comfort, and movement- it a whole new level of sensations. Known for its comfort and science of feel fabric, Lululemon's new addition allows you to move easy no matter what type of exercise (or lack thereof) you're undertaking without having to worry about falling down. You could call these your second skin and one-of-a-kind leggings to wear for workouts or even for recovery if those hamstrings and/or calves are a bit worse-for-wear post a hard session. Whether you're a legging lover or just in the market for a new pair, the Instill Leggings are more than likely to blow your mind.
Favourite Article of the Week: 4 Elevated Outfits to Nail Warm Weather Transitional Dressing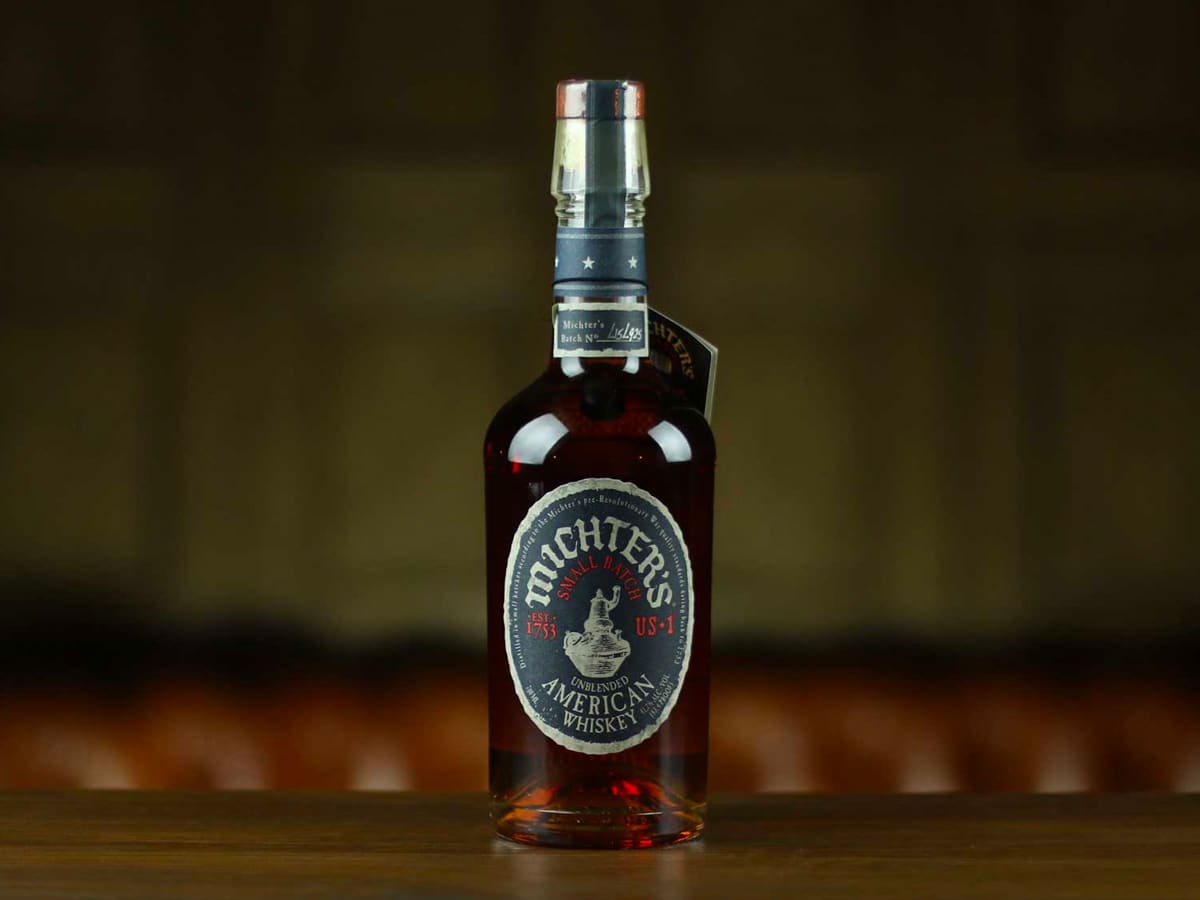 Michter's for Father's Day 2021
Tim Fernandes – Sales & Partnerships Manager
My dad came across Michter's on a ski trip in Colorado in 2017 and it's been his Father's Day present request every year since. He prefers American Whiskey and bourbons over scotch, and he's tried most of Michter's core offerings including Single Barrel Straight Rye, Small Batch Bourbon and Sour Mash. They have a lot of special productions and variations, including 25-year-old matured bourbon and rye too.
We'll each have a glass this Sunday on Father's Day, and if you're looking for a last-minute gift you can't go wrong with a bottle. Michters is America's first distilling company, dating back to 1753 when they started out making rye whiskey. They take a 'Cost Be Damned' approach to the production of every barrel, using various methods including air-drying their barrels for 36 months, toasting the barrels before charring them, using a low barrel-entry strength, heat cycling to encourage ageing during the frigid winters and using specific filtration types for each whiskey they make
Favourite Article of the Week: The Lockdown Mental Health Checklist Every Australian Needs to Read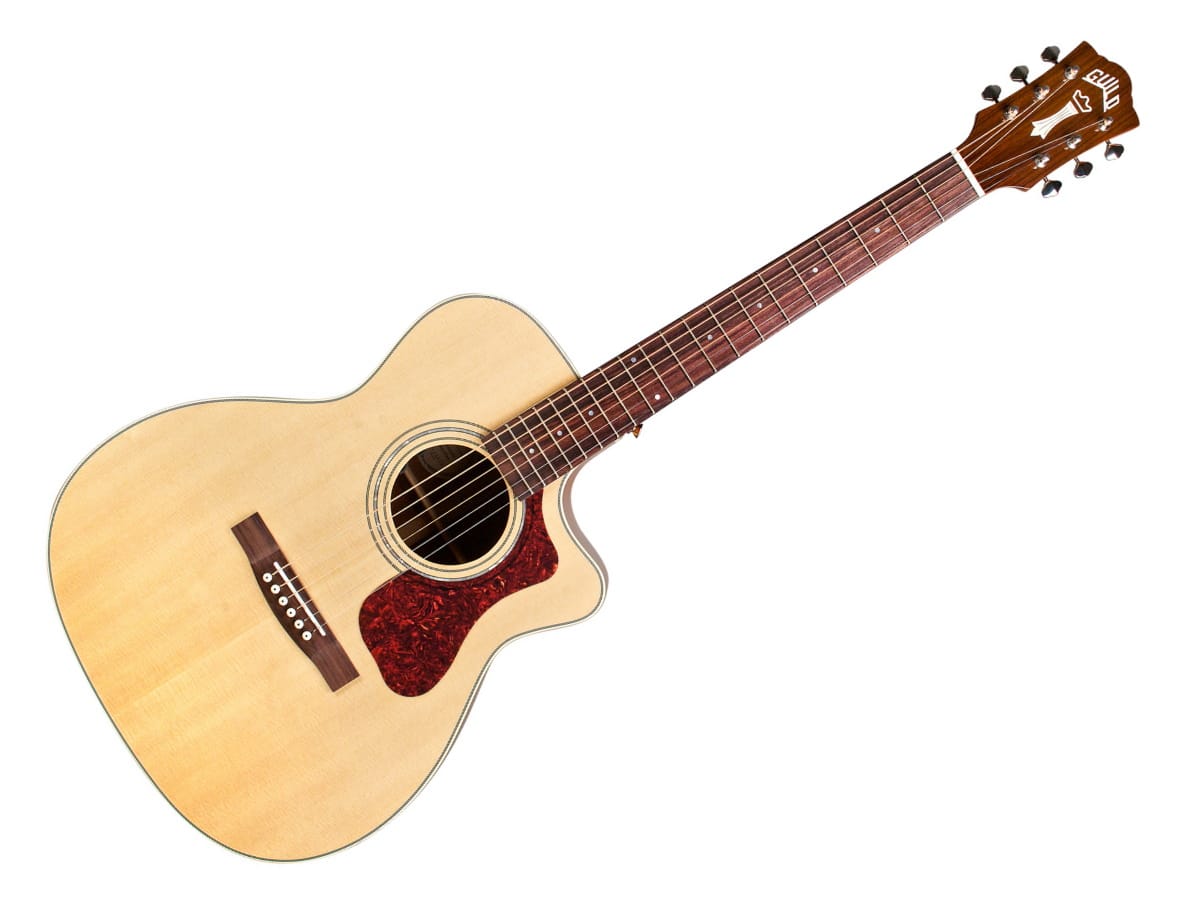 Guild OM-140E Acoustic Guitar
Ante Pedic – Agency Partnerships Manager
When it comes to buying a premium acoustic guitar, the range of different brands, models, shapes and sizes can make this as daunting as it is exciting. I've actually had this guitar for a couple of years now, and have been looking at adding another acoustic to my collection as of late which has made me realise how much I love this instrument in particular.
The OM-140E is an orchestra style body making it slightly smaller than your classic dreadnought, and for me that's a big part of the appeal here. Aside from how comfortable it is to play, it has an extremely well-balanced tone so you can find equal satisfaction whether you're finger picking like John Mayer (good luck) or strumming the house down. It's really easy to overcomplicate a guitar review, so the best way to sum this beauty up is by saying it's sound is never muddy, always sweet and I find myself struggling to put it down.
Favourite Article of the Week: NSW Will Reportedly Reopen International Travel by Christmas
You'll also like:
Man of Many's Staff Favourites – 28 August 2021
Man of Many's Staff Favourites – 21 August 2021
Man of Many's Staff Favourites – 14 August 2021
---
Featured Video from Man of Many