New US Dollar Concept Will Make You Want to Carry Money Again
With the world moving increasingly toward digital currency, Behance gallery's recent New US Dollar Concept will have you wanting to stuff your wallet with these beautiful bills. The concept bills are the same size as current bills, alleviating any concern about change in size necessitating new bill folds. Aside from the size, the bills also match up to some degree on who appears on each bill. George Washington is still on the one dollar bill, Abraham Lincoln on the five, Ulysses Grant on the 50, and Benjamin Franklin on the 100. Let' take a look at these beauties!
Ten Dollar Concept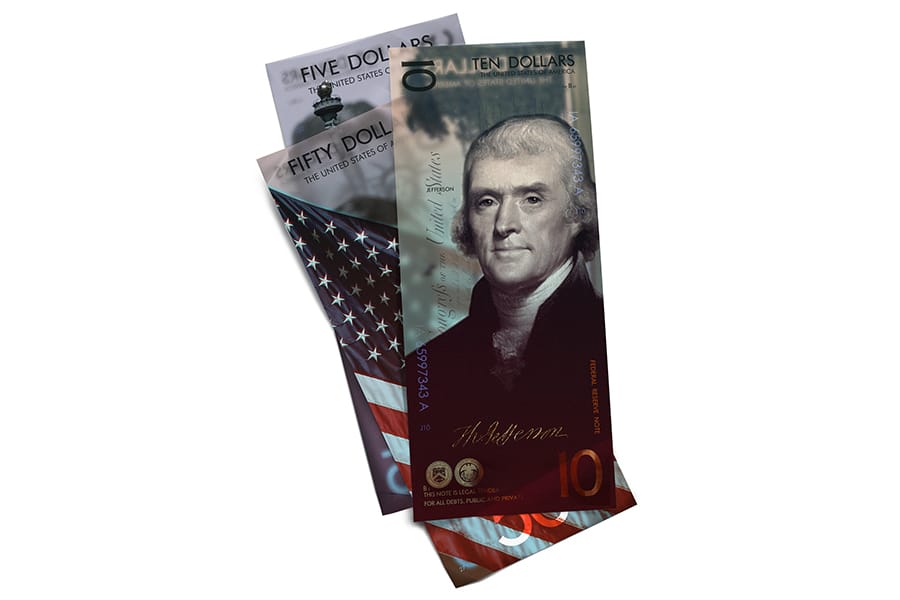 The final similarity is the motto "In God We Trust." But that's where the similarities end. Where Thomas Jefferson had been relegated to the two dollar bill, in the concept you'll see him on the 10. John F. Kennedy is on the 20.
One Dollar Concept – Front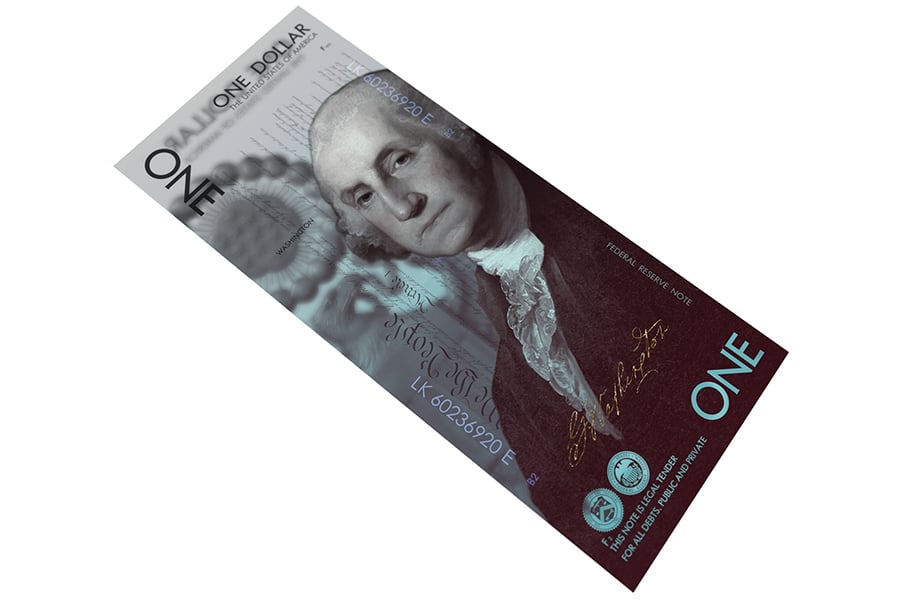 The new us dollar bills are made of layers of thin, translucent plastic. The result is that you can clearly see the face of the bill as well as a blurred version of the back of the bill. The designs are crisp and clean, with the images being so detailed that they almost seem to be 3D. The backs of the bills have interesting choices for images as well. Lincoln is paired with the Statue of Liberty. Kennedy has an astronaut and Franklin shows the Liberty Bell.
Twenty Dollars Concept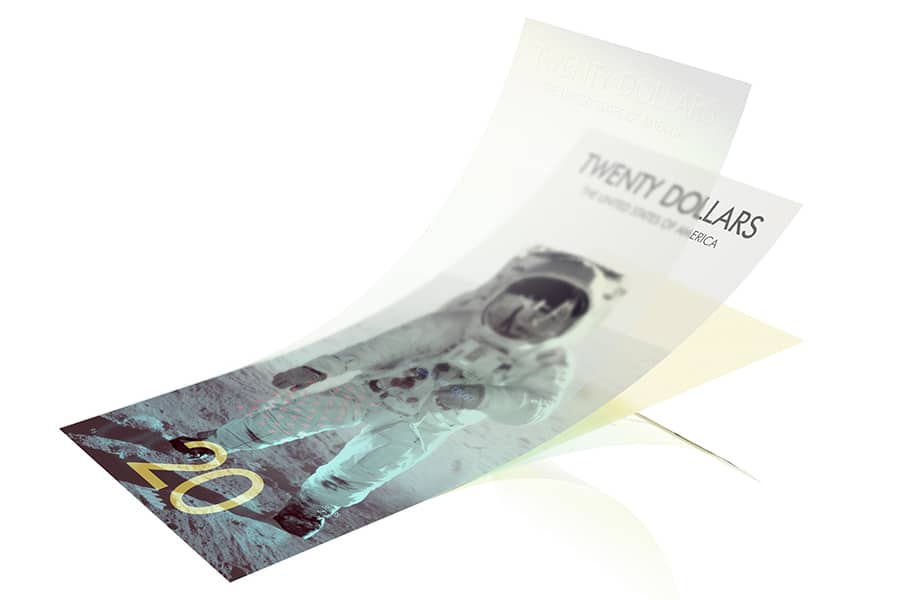 As for security, the new US dollar bills all feature unique PGP encrypted QR codes as well as individual numbers, which are printed in metameric inks that can only be viewed with UV light.
One Dollar Concept – Back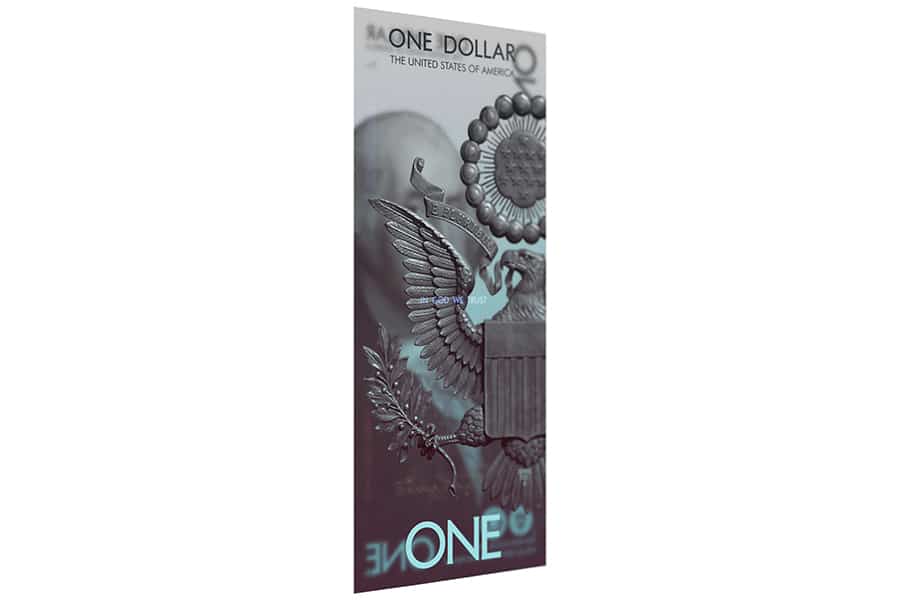 Five Dollars Concept – Front and Back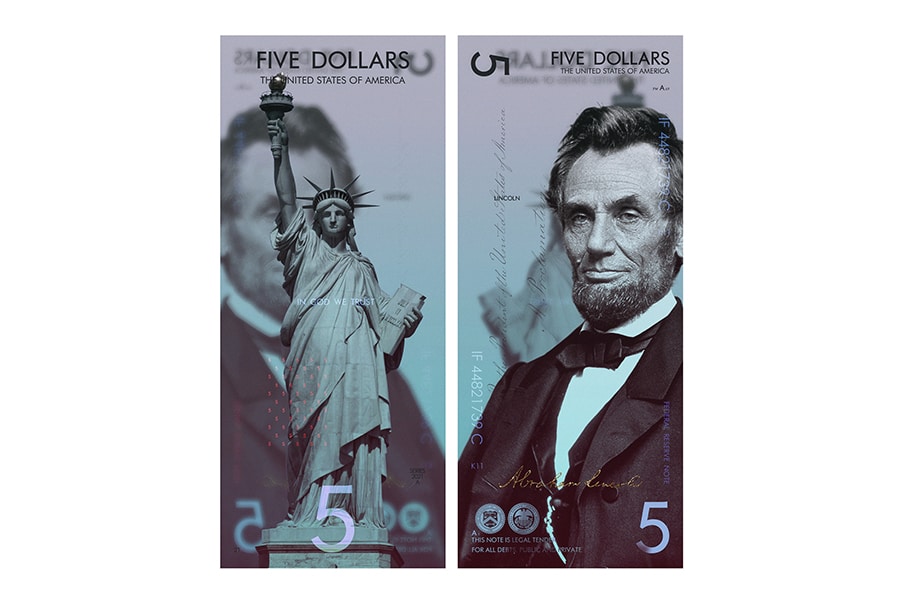 You might be interested in our articles on 14 Best Budgeting & Money Apps and 25 Simple Ways to Make Extra Money!