Snake Venom is the World's Strongest Beer at 67.5% ABV
To be clear: Snake Venom Beer does not actually contain real snake venom. On the other hand, it might as well contain real snake venom because this is one heck of a dangerous brewskie. Measuring in at a whopping 67.5% ABV, Snake Venom Beer from Scotland's Brewmeister is the world's strongest beer. It's so strong that it comes with its own yellow warning label and could quite easily kill you if you drank a whole bottle. Suffice to say, this is not one for keg-stands or frat parties.
You may also like:
The Ultimate Guide to Beer Types & Styles
The Ultimate Guide to Types Beer Glasses
17 Best Australian Beer Blogs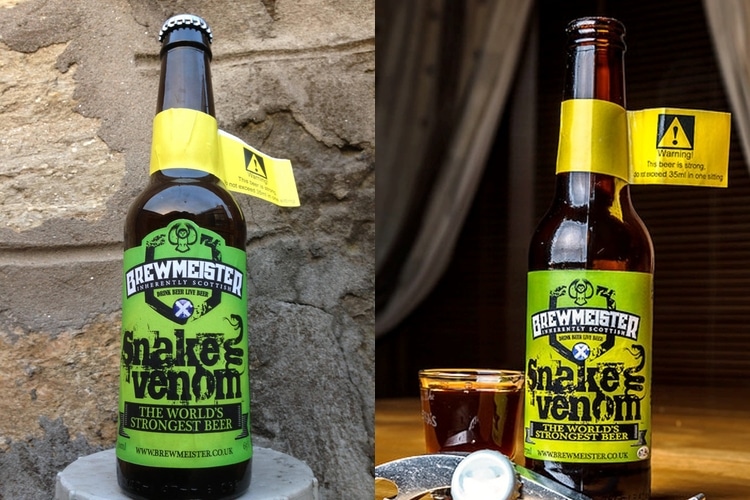 Brewmeister already staked a claim on the world's strongest beer with their previous release: Armageddon. Apparently customers were complaining that Armageddon wasn't strong enough, which is kind of like complaining that the movie John Wick didn't have enough gun violence. Apparently, those customers also felt Brewmeister was doing too much to mask the natural taste on Armageddon, which hosted an oily texture. The folks at Brewmeister wasted little time in resolving the issue.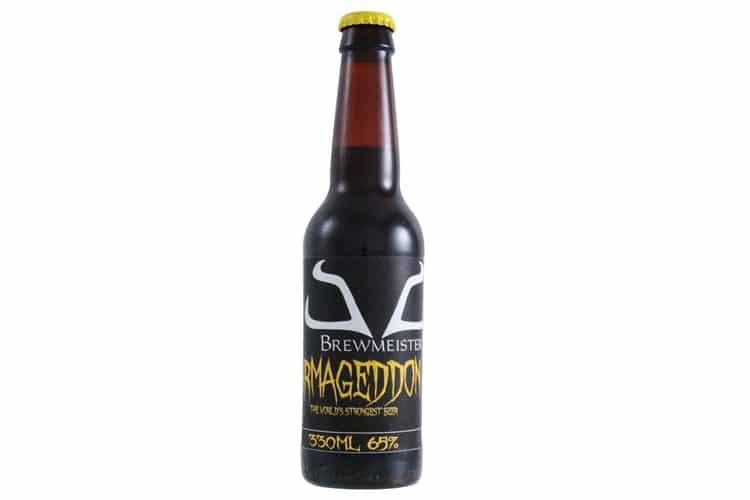 With the bolder, stronger Snake Venom Beer, Brewmeister aims to rectify any previous oversights. As a result of their efforts, Snake Venom is a hoppy, malty, carbonated beast that tastes like a good strong beer. Nevertheless, it should be sipped like a relatively mild spirit (which would normally be about 80% ABV). As lovers of beer and spirits alike, consider us both intrigued and intimidated at the same time. Heck, the name alone giving us reason enough to proceed with caution. Of course that would never stop us from taking a sip if there were a small glass of it sitting in front of us!
The creators of Snake Venom used everything from smoked peat malt to two types of yeast during production to achieve that high alcohol volume. Such an astounding ABV was also reached by freezing the brew multiple times during fermentation. Speaking again for ourselves, we've had some strong beers and noticed that with a higher ABV there usually comes a new tier of density, depth, bitterness and complexity. However, we're speaking of beers in the 13% ABV range so it's nearly impossible to fathom what a 67.5% ABV beer might taste like without trying it.
Snake Venom joins a prolific range of beers from Brewmeister, which is the export arm of Scotland's Keith Brewery LTD. Keith Brewery is a nifty operation in and of itself. It's located smack in the middle of Speyside. That means being flanked by numerous whisky distilleries who have been around for ages. Keeping such seasoned and passionate company means crafting your product with an expert eye toward process and being quite passionate yourself.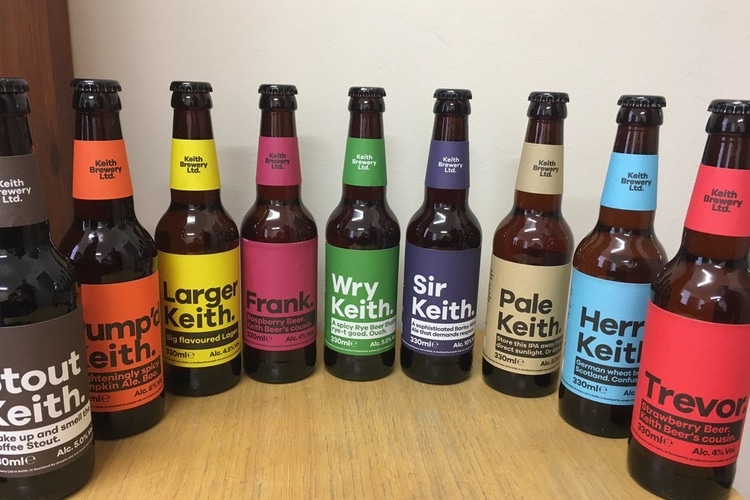 Consequently, Keith Brewery prides itself on using the best local hops and leaving chemicals out of their production methods. According to their website they also save kittens though we have a strong feeling that's just some notorious Scottish wit on display. Nevertheless, it's easy to see how Keith Brewing and it's Brewmeister subsidiary might go on to craft a 67.5% ABV beer using smoked peat malt among other things. Likewise, it's hard to see anyone but the Scottish feel like the world's strongest beer that came before this one wasn't strong enough!
In spite of the hoppy taste, a lofty retail price of around $85 reinforces the notion that Snake Venom represents a spirit in beer form. In other words, the world's strongest beer is not one for the funnel, folks. It's intended as a sipper, meant to be enjoyed in small doses. We also suggest keeping it tucked away or at least having that yellow warning label in clear view so that your mate doesn't haphazardly grab it out of the fridge and start guzzling. You've been warned.
You may also like:
The Ultimate Guide to Beer Types & Styles
The Ultimate Guide to Types of Beer Glasses
17 Best Australian Beer Blogs
General FAQ
Can you buy snake venom beer?
Snake Venom is only available for purchase in the UK and retails for $76 a bottle.
Where is snake venom beer from?
Snake Venom is from Brewmeister, a Scottish brewery.
How much alcohol is in snake venom beer?
Snake Venom is the world's strongest beer at 67.5% ABV.