8 Best Op Shops and Vintage Stores in Melbourne
There are a huge range of vintage shops in Melbourne stocking the quirkiest, most ethical and best value clothing. Check out these 8 best op shops Melbourne has to offer to diversify your wardrobe with some new top notch Melbourne vintage style.
If you've ever walked down the street and felt downtrodden at the sight of someone else wearing the same shirt you just proudly bought, these vintage shops in Melbourne are for you. As the cultural hub of Australia, there are plenty of reasons to expand your wardrobe, whether you're visiting a new whisky bar or testing your palate with a Japanese restaurant.
Shopping for vintage clothing in Melbourne allows you to express your individual personality and when it comes to finding the best op shops, Melbourne has plenty of options. It is also more ethical shopping as many op shops in Melbourne raise money for charities. Plus re-using preloved items is obviously beneficial to the environment.
Here are the best vintage stores Melbourne has to offer just waiting for the keen-eyed shopper to pluck the exclusive items from their shelves.
You'll also like:
15 Best Japanese Restaurants in Melbourne
12 Best Watch Stores in Melbourne
10 Best Whisky Bars in Melbourne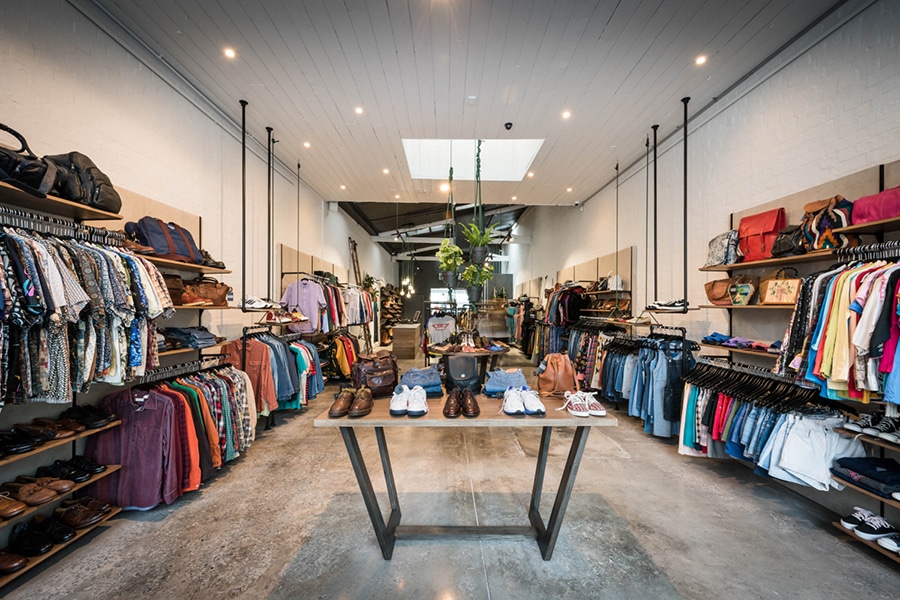 1. Vintage Sole 
For classic vintage clothing in Melbourne that remains unique, you can't look past Vintage Sole. Check out their online store or visit one of their three vintage shops in Melbourne to find garments of the utmost vintage chic. They have a huge range of polos, overalls, shirts, sneakers and accessories at affordable prices, proving you don't have to spend a fortune on generic items to look and feel your best. The only problem with shopping here will the constant question from your mates of 'where did you get that?'
Address: 258 Brunswick Street, Fitzroy VIC 3065
Phone: +61 3 9419 6365
Trading Hours: Mon-Sat 11am-6pm, Sun 12pm-5pm
Address: 6/37 Swanston Street, Melbourne VIC 3000
Phone: +61 3 9663 6317
Trading Hours: Mon-Thu 10am-6pm, Fri 10am-7pm, Sat 10am-6pm, Sun 12pm-5pm

Address: 153 Chapel Street, Windsor VIC 3181
Phone: +61 3 9521 1175
Trading Hours: Mon-Fri 10am-6pm, Sat 10am-5:30pm, Sun 12pm-5pm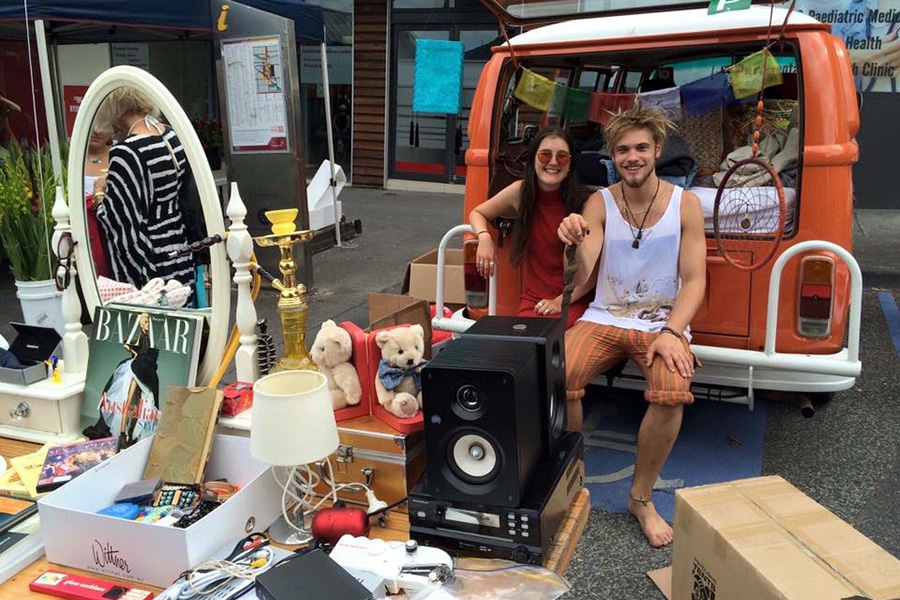 2. Camberwell Market 
Block out every Sunday morning in your calendar for a trip to the Camberwell Sunday Market. It's eccentric array of secondhand, antique or vintage fashion and paraphernalia will give you that warm fuzzy feeling that only the best thrift stores in Melbourne provide. From homemade bow ties to European art dealers or canoe ornaments from the Solomon Islands, there is no telling what sort of trinkets and exemplar Melbourne vintage you might snatch up here. And the best part is that every purchase raises money for Balwyn Rotary, which supports numerous community and humanitarian causes.
Address: Market Place, Camberwell VIC 3124 (free parking on Inglesby Road opposite the local council offices)
Trading Hours: Sun 6:30am-12:30pm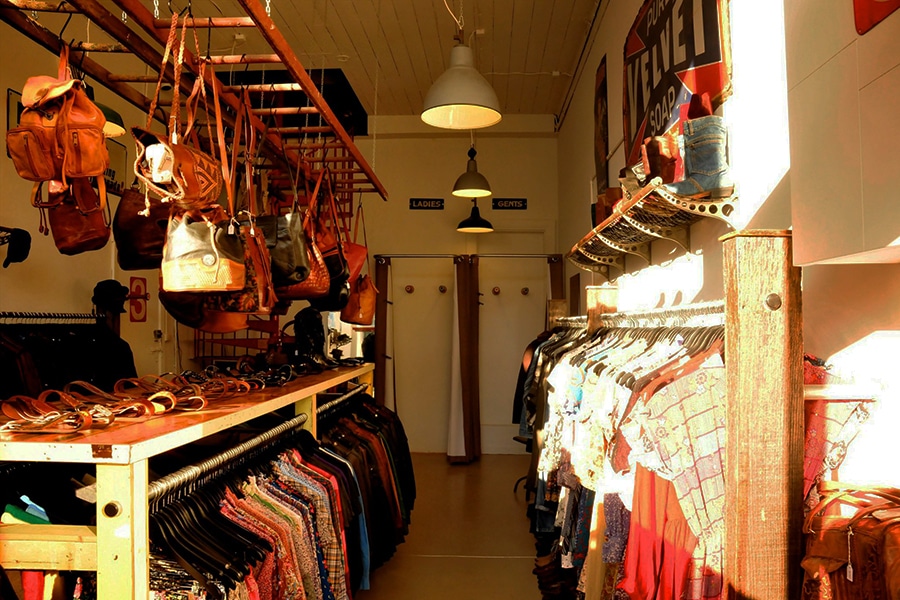 3. Shappere
For anyone that can't resist an earthy coloured paisley shirt, you'll definitely feel at home in Shappere. They have a huge range of men's shirts, leather shoes, biker jackets, fantastic vintage hats, cosy knits and whatever else you can locate within their constantly changing stock. Shappere is easily one of the most wide-ranging op shops in Melbourne for men.
Address: 191 Smith Street, Fitzroy VIC 3065
Phone: +61 3 9419 0738
Trading Hours: Mon-Fri 11am-6pm, Sat 10am-5:30pm, Sun 11am-5pm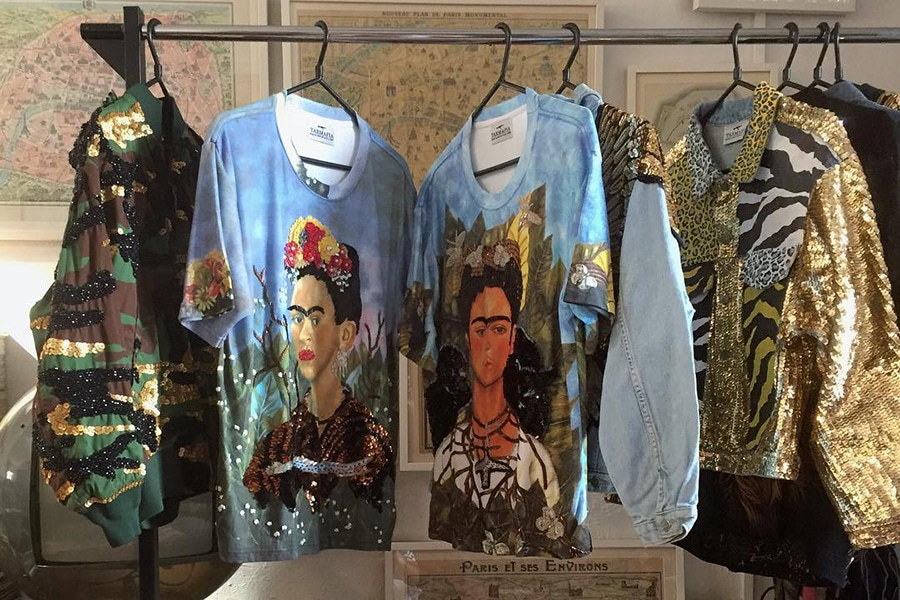 4. Shag
In one corner you might think you're in a rural market in Peru, then turn around and you'll feel as though you've travelled to a fashion boutique in the 60s. For the most fabulous and even at times ridiculous clothing, bags, shoes and watches, be sure to check out one of the most renowned thrift stores in Melbourne, Shag. With foreign and local Melbourne vintage, the prints, colours and designs really have to be seen (and worn) to be appreciated.
Address: 130 Chapel Street, Windsor VIC 3181
Phone: +61 3 9510 8817
Trading Hours: Mon-Sun 12pm-6pm

Address: 84 Smith Street, Collingwood, Melbourne VIC 3066
Phone: (61 3) 7016 1844
Trading Hours: Mon-Fri 12pm-6pm, Sat 11am-6pm, Sun 12pm-6pm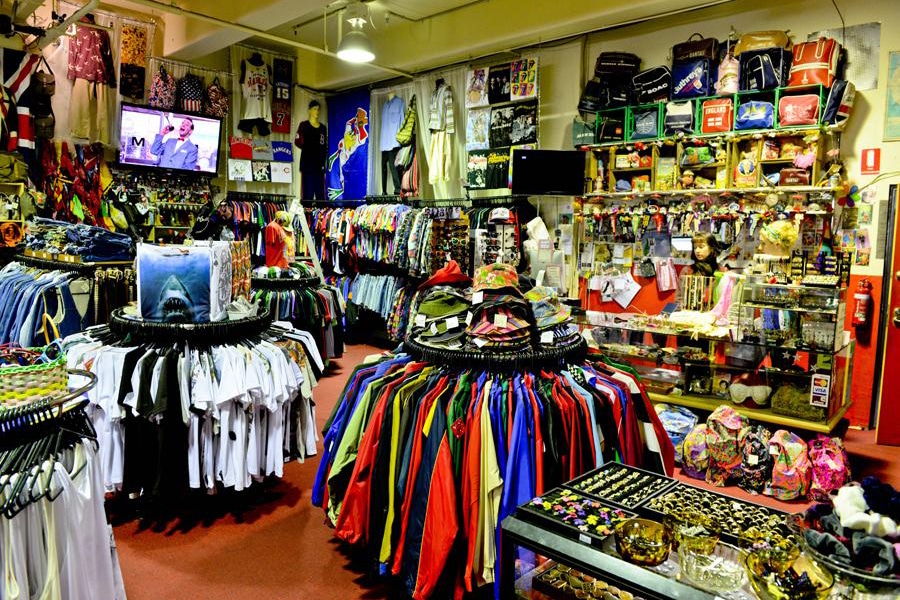 5. Retrostar Vintage
Retrostar Vintage Clothing lays claim to being the largest vintage store in Australia. They specialise in clothing, shoes, bags and accessories from the 1940s to the 1990s. Nab yourself a retro sweatshirt or sport jersey, some old-school sunnies, your next festival bucket hat or the most expressive and downright incredible socks you will find anywhere (think dinosaurs on skateboards or cats doing water sports). If you can't find an item that you instantly fall in love with at this op shop in Melbourne CBD, you're probably doing something wrong.
Address: Nicholas Building, 37 Swanston Street, cnr of Flinders Lane, Melbourne VIC 3000
Phone: +61 3 9663 1223
Trading Hours: Mon-Thu & Sat 10am-6pm, Fri 10am-7pm, Sun 11am-5pm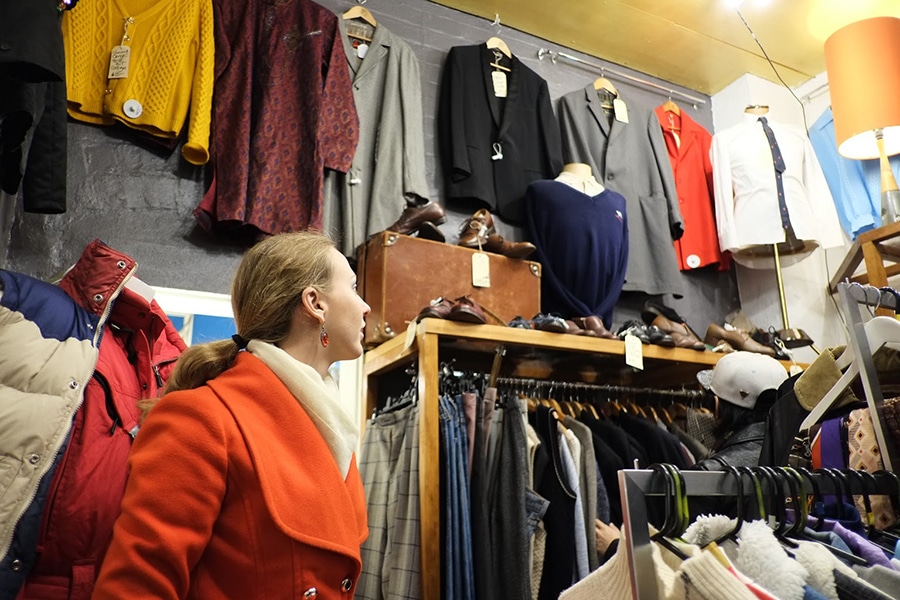 6. Vintage Garage
The Vintage Garage Marketplace wants to help you 'battle the boring and murder the mundane.' Do so by sifting through their collection of over 40 vintage dealers and designers and find vintage styles that speak to your inner fashion soul. Discover a unique piece for your next festival, party or stroll through the city streets (probably scoping out the other great vintage stores in Melbourne).
Address: 318 Smith Street, Collingwood VIC 3066
Phone: +61 3 9417 2120
Trading Hours: Mon-Sat 11am-6pm, Sun 11am-5pm

7. Circa Vintage Clothing
Scour through over 200 years of eternally stylish fashion at Circa Vintage, one of the most convenient ops shops in Melbourne CBD. Circa offers a whole suite of bow ties, cravats, cufflinks, shirts and ties to suit every vintage-inclined taste. Founder and owner, Nicole Jenkins has worked in costume design, hair, wardrobe, art direction and written two critically acclaimed books about vintage fashion and personalising your style. Therefore, she knows how to handpick the most eclectic and timeless pieces of Melbourne vintage fashion that you are bound to adore.
Address: Mitchell House, 352-362 Lonsdale Street, Melbourne VIC 3000
8. Toorak Opportunity Shops
Give your wardrobe and entire house all the sprucing opportunities it could dream of with one of the most unexpectedly awe-inspiring vintage shops Melbourne has to offer. This Melbourne op shop provides top clothing brands from decades past in excellent condition at a fraction of their original price, plus quirky trinkets and eye-catching accessories.
Address: 1A Carters Avenue, Toorak VIC 3142
Phone: +61 3 9827 3172
Trading Hours: Mon-Sat 10am-4pm

You'll also like:
15 Best Japanese Restaurants in Melbourne
12 Best Watch Stores in Melbourne
10 Best Whisky Bars in Melbourne