7 Best karaoke bars in Melbourne
If you're looking for the best karaoke in Melbourne you have some amazing sing-along venues like Jankara Karaoke, KBOX karaoke or even F.M. Karaoke. To know where you can belt out your inner Celine Dion or spit bars like Eminem, you'll need to know where to go from those who have tried and failed.
Lucky for you, our expert Melburnian adventurers and editors have directly sampled and humiliated themselves for your benefit, compiling an independent list of their favourite karaoke bars in Melbourne.
Best Karaoke Bars in Melbourne at a Glance
Our list of best karaoke bars in Melbourne goes like this.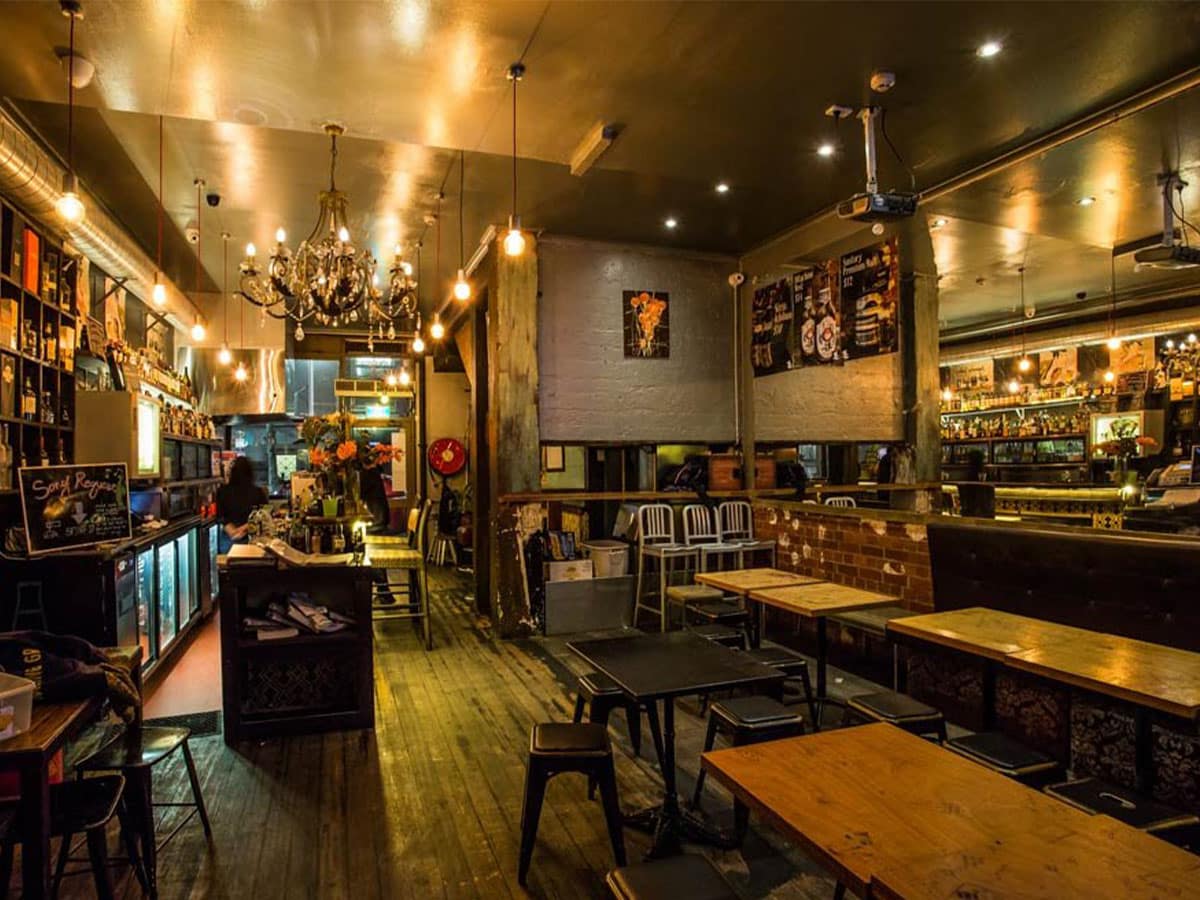 1. Jankara Karaoke
Let's start this list with a free, that's right, FREE Karaoke bar. Jankara Karaoke offers over 5,000 English, Japanese, Chinese, and Filipino songs, so you'll find something to belt out after a few drinks. Speaking of drinks, Jankara's beer offerings are extensive, from Japanese favourites Asahi and Kirin to Suntory Premium Malts on tap and Belgian Hoegaarden—one of the best karaoke bars Melbourne has to offer, just for its fun party atmosphere alone.
Address: 300 Russell Street, Melbourne, VIC 3000
Phone: (03) 9662 4042
Trading hours: Sun-Thu 7 pm-1 am, Fri-Sat 5 pm-5 am
What We Like: The diverse music in other languages outside of English.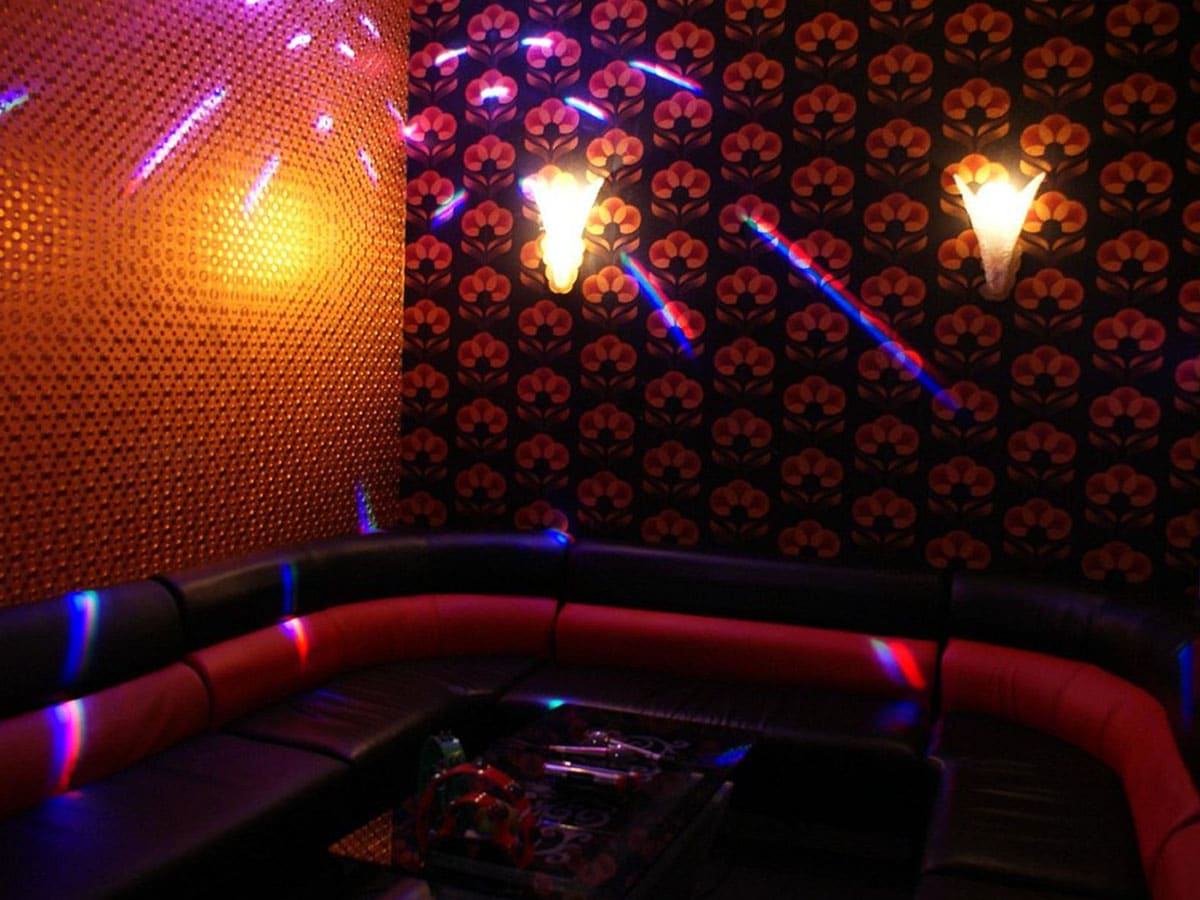 2. KBOX Karaoke
If singing in a room full of strangers isn't your thing, KBOX Karaoke may be a better choice. The private rooms are the perfect spot for you and your friends or colleagues to get messy and badly sing along to some of the greatest songs over various decades. It's got everything you'd expect from a karaoke bar, disco balls, carpeted walls, plush couches and a list of songs that'll have you singing till the early morning.
Address: 52 La Trobe Street, Melbourne, VIC 3000
Phone: (03) 9663 9663
Trading hours: Wed-Thu 6 pm-2 am, Fri 5 pm-3:30 am, Sat 2 pm-3:30 am, Sun 2 pm-2 am
What We Like: The privacy to sing your heart away.
---
Featured Video from Man of Many
---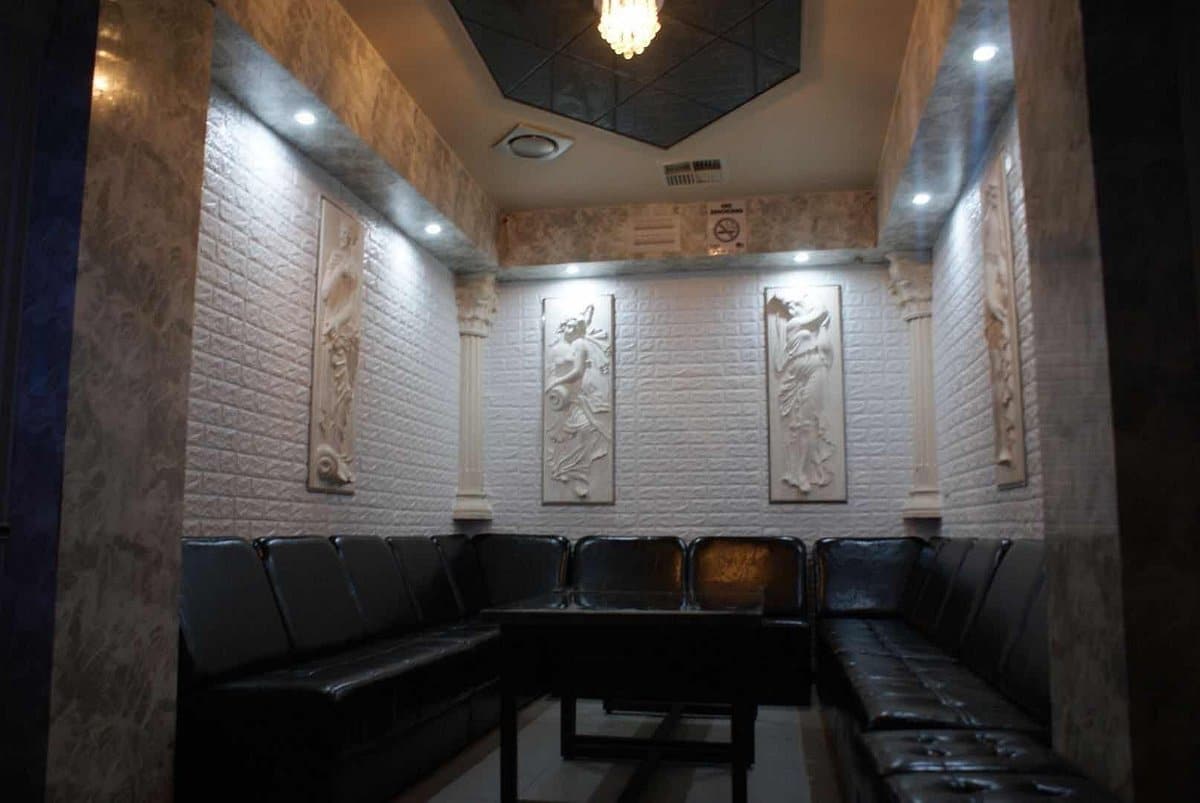 3. F.M. Karaoke
One of the best karaoke bars in Melbourne, F.M. Karaoke does things differently with their themed private karaoke rooms. Choose from modern, Roman and Egyptian-themed private rooms or alternatively, take advantage of the free open karaoke if you dare. You could even have your Bachelor's or Bachelorette parties there. They've got multiple languages, the latest hits and the golden oldies, plus it's centrally located on Bourke Street, so it's easy to get to.
Address: Shop 2, 146 Bourke Street, Melbourne VIC 3000
Phone: (03) 9663 0013
Trading hours: Sun-Thu 7 pm-1 am, Fri-Sat 6 pm-3 am
What We Like: Themed rooms and the open (free) karaoke.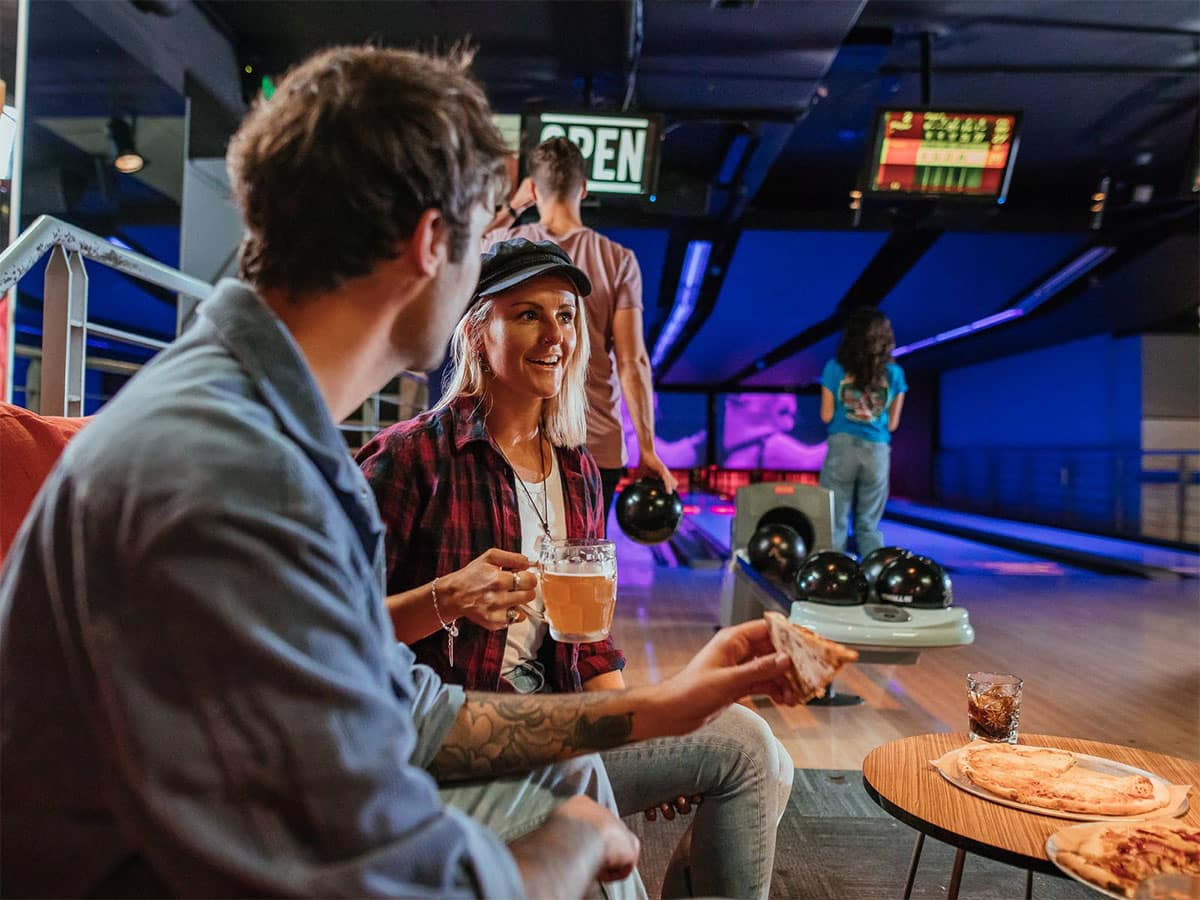 4. Strike Bowling
Why not add a little Karaoke the next time you're knocking down pins at Strike Bowling. Private rooms allow you the discretion of embarrassing yourself only among your closest friends instead of the entire building. When the singing gets you thirsty, head to the bar or get drinks delivered to your room. With their cheap hourly rates (rather than the more expensive per person rate), you'll be singing till your tonsils hurt and dancing the night away well into the early morning hours.
Address: 245 Little Lonsdale St, Melbourne, VIC 3000
Phone: 1300 787 453
Trading hours: Mon-Thu 5 pm-10 pm, Fri 5 pm-11 pm, Sat midday-midnight, Sun midday-10 pm
What We Like: Obvious. The ability to go bowling and sing karaoke.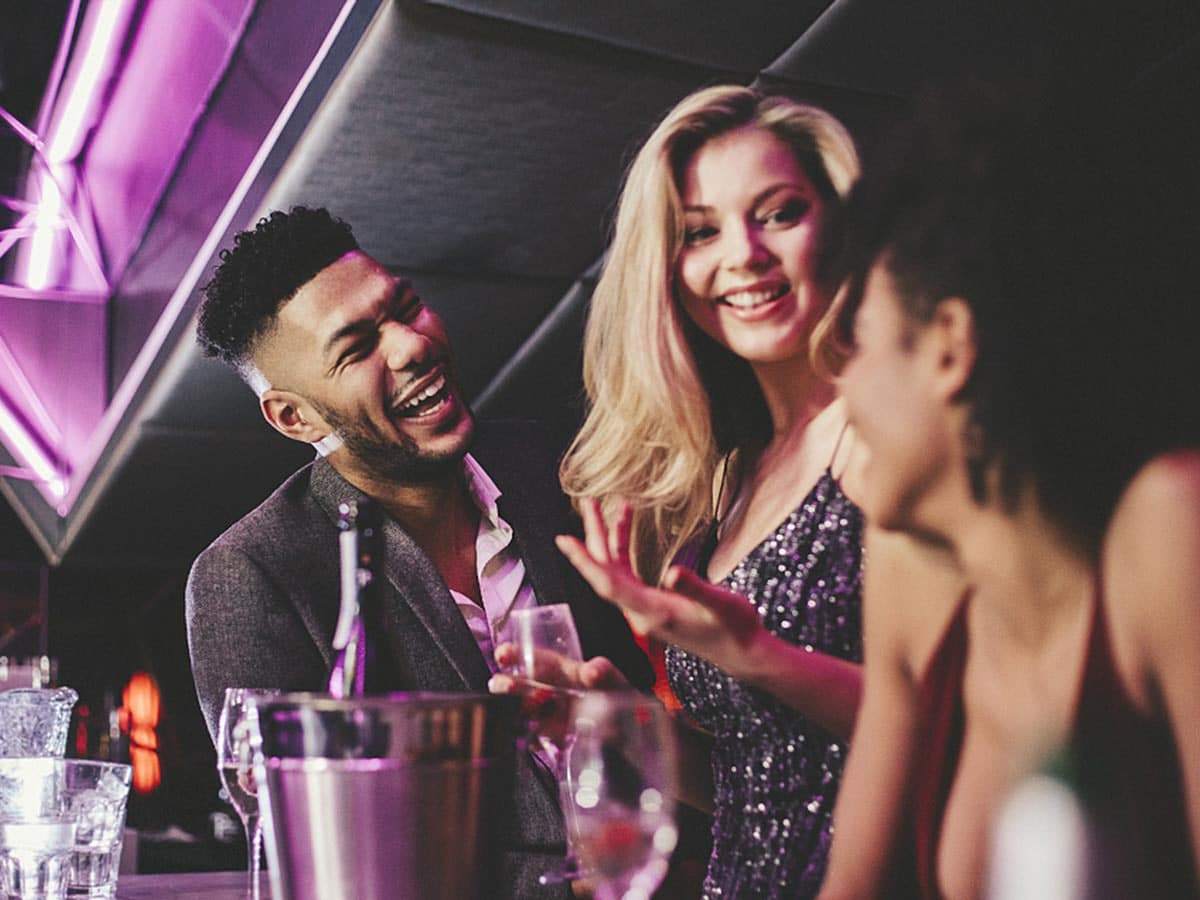 5. Partyworld Karaoke
A great karaoke bar in Melbourne to belt out a tune and meet some people is Partyworld Karaoke. Offering a whole range of services for every type of budget, the venue boasts many well-furnished rooms with cosy sofas, modern equipment and a full load of privacy if you're a little mic shy. Plus, you can drink from a fine selection of local and imported beers, wines and spirits while you take turns at the mic.
Address: Shop 301, Level 3, Melbourne Central Shopping Centre, 211 La Trobe Street, Melbourne VIC 3000
Phone: (03) 9938 8888
Trading hours: Mon-Sun 7 pm-3 am
What We Like: Imported and local beers, besides the variety, will help you when you need it most.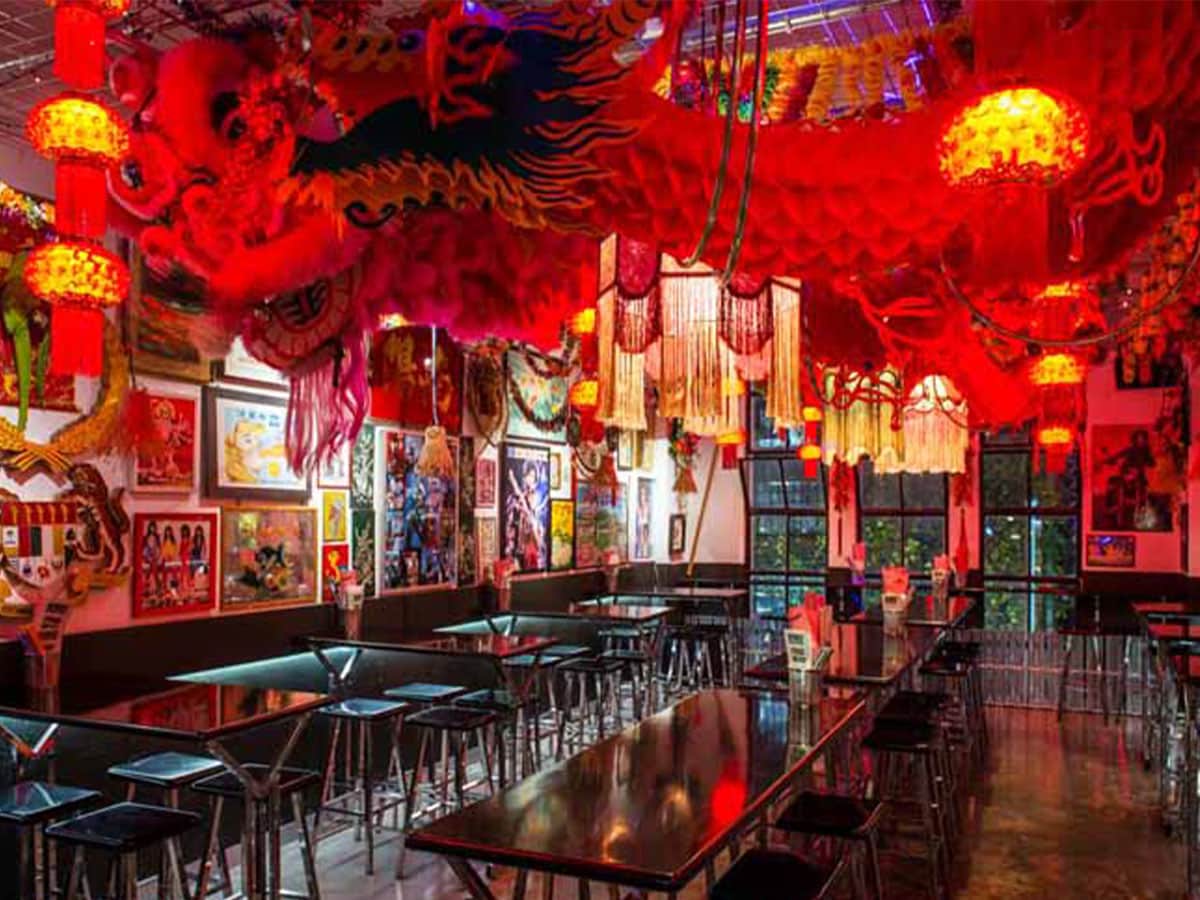 6. Heroes Karaoke & Rooftop Bar
Heroes Karaoke and Rooftop Bar have got it all. When looking for the best karaoke bars in Melbourne, look no further because it has 4 floors of singing and drinking conveniently located on Bourke Street, plus public and private rooms, an Asian BBQ kitchen, and, to top it off, a fabulous rooftop bar. From 8 pm, the open mic karaoke kicks off with a hefty 200,000-song selection.
Address: 188 Bourke St, Melbourne VIC 3000
Phone: (03) 8639 0630
Trading hours: Wed & Sun 4 pm-12 am, Thu-Sat 4 pm-1 am
What We Like: The rooftop bar and multiple levels of karaoke goodness.
Heroes Karaoke and Rooftop Bar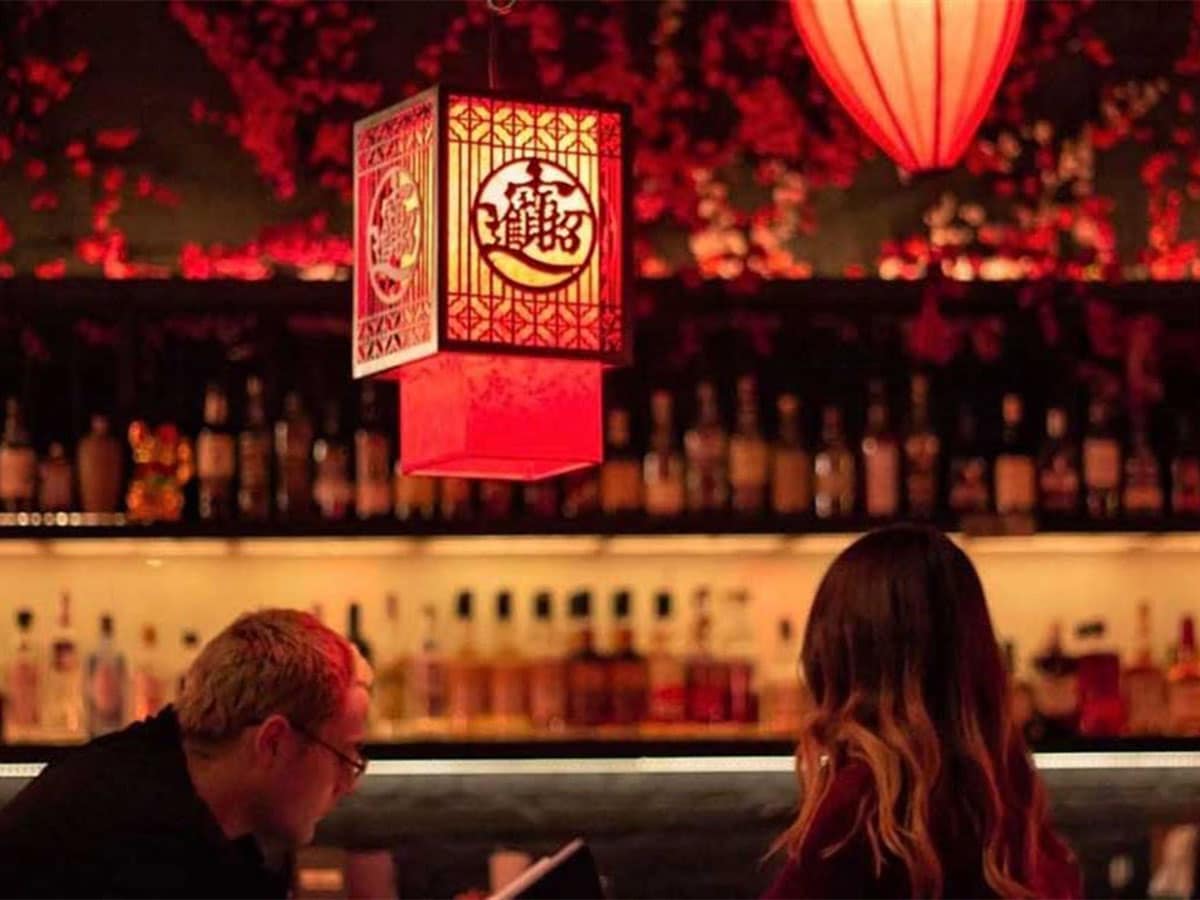 7. Rice Queen
Rice Queen delivers excellent pan-Asian dishes and has a banging karaoke area with a 30-person capacity if you're in a large group. It's kitschy, in the best way, with vaulted ceilings, bright lanterns, and plastic cherry blossoms with cosy and inviting areas dotted throughout. If you're done with singing, then take a gander at the impressive menu featuring dishes from all over Asia, which also has some pretty good vegan offerings and the drinks menu with a nice mix of Asian-inspired cocktails.
Address: 389-391 Brunswick Street, Fitzroy VIC 3065
Phone: (03) 9419 6624
Trading hours: Tue-Fri 5 pm-late, Sat 12pm-late
What We Like: The food is fantastic, and the Asian-inspired cocktails are better.
Key Things to Consider for Melbourne's Best Karaoke Bars
The key factors to keep in mind when deciding where to go:
Price – how expensive is a booking for groups?
Variation – Does it offer you the privacy you want?
Food – The food and beverages on offer.
Service – Whether the staff are friendly or not can make a difference.
How Man Of Many Chose The Best Karaoke Bars In Melbourne
With an editorial team full of adventurers, Man Of Many has had the unique opportunity to directly sample karaoke bars from the best spots in Melbourne. It is also based on our own personal experience, in-depth research and customer reviews of karaoke bars in Melbourne. As expert journalists who guide people between competing products and services, we have provided our independent opinion in formulating Man of Many's selections. Our editors have taken into account, price points, food and beverages on offer and privacy, while also making a concerted effort to highlight a few spots outside of the CBD. You can review our editorial policy here surrounding how we maintain our independence in our editorial reviews.
Alternatives to Karaoke Bars In Melbourne
If you're looking for other things to do in and around Melbourne, we've got you covered with some of the options listed below. You can also check out our list of the 15 Best Sports Bars in Melbourne Or, if you don't feel like heading out for drinks you can find the best Brunch places in Melbourne.
You'll also like:
26 Best Craft Breweries in Melbourne
12 Best Korean BBQ Restaurants in Melbourne
10 Best Beer Bars in Melbourne
---
Featured Video from Man of Many