Amalfi Beach Club Petitions for Private Section of Bondi
Amalfi Beach Club has a novel idea to bring over aspects of European beach culture to Australia by taking over a section of Bondi beach for those with "high disposable income". After being pushed back the first time, the company has again applied to Waverley Council for permission to charge beachgoers money to enjoy the sandy coast. Join us as we look through the responses that engulfed the internet down under.
You'll Also Like:
Sydney Again Named One of the Top 10 Best Cities in the World
14 Best Weekender Bags for Your Next Getaway
Sydney's Night Noodle Markets are Back to Send Noods
First off lets just state that Waverly Council seems to be thinking level headed about this proposal, telling the beach club in a statement that "Council officers determined the proposal to be unsuitable," fair dinkum. However, that was only their first attempt. Apparently being told no hasn't stopped them from trying again, with Amalfi instead proposing to storm the beaches between February and May 2021, which is still under review by council officers.
If you're curious who these "high disposable income" visitors will be, take a read of the proposal for descriptions such as "a select demographic comprising of individuals enjoying a high disposable income, within the 25 to 45 age bracket, with an interest in travel, fashion and luxury goods," will be the main attendees.
Or, take these descriptions of the men and women likely to visit the beach club. "Typically the men are aspirational professionals such as doctors, surgeons, members of the finance industry (bankers & investors), as well as professional directors, business entrepreneurs and business owners." Ah huh, and the girls? "Women occupy a similar high-end platform in areas of publishing, advertising, fashion, beauty and modelling." Right.
To that Councillor, Sally Betts said while the concept was "OK" she reminds us that while "beautiful people will love it and the beautiful people do use Bondi Beach but so do the peasants like you and me," bloody oath. "We don't want to take a bit of the beach and say 'this is only for the people who can afford it'."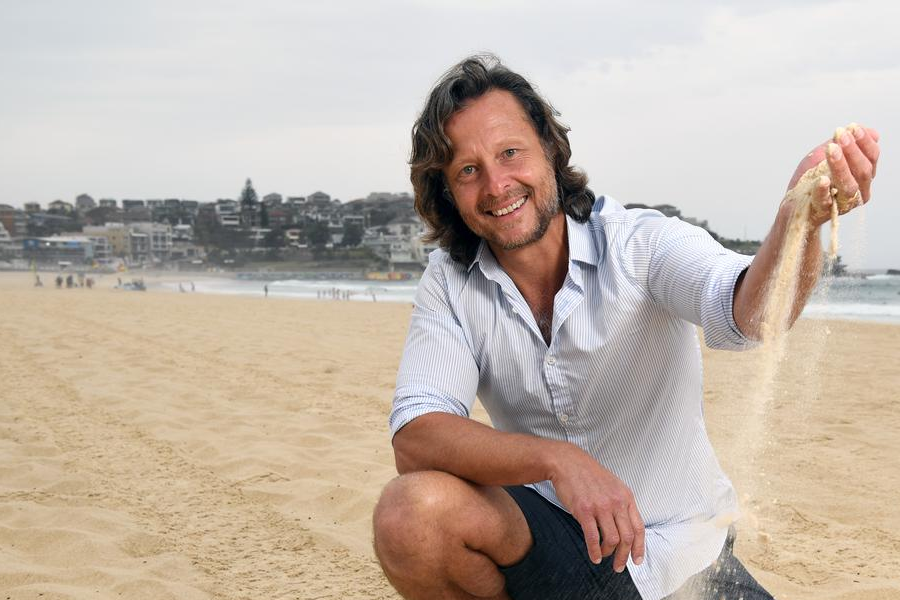 Attempting to dispel misinformation, Amalfi Beach Club is insistent that "everyone is welcome" even with the $80 deposit they are asking for to "support local business." Posting to Facebook, the beach club insisted that their proposal still allows "all others" to enjoy "the remaining 98% of the beach as before." However, when Janek Gazecki, Bondi local, and the man behind the plan spoke to NCA NewsWire, he claimed the charge was for your "food and alcohol for the session," and "not an additional charge." According to their Facebook page, "2% of the beach to help support the local economy. It's not too much to ask. Those who like it can attend, others can sit on the sand in the remaining 98% as before."
Let's take a look through some local responses to the 'Euro beach chic' proposal. Even Adam Liaw of Masterchef fame is annoyed. Though on second thought, looking at his Twitter feed, someone needs to give him a hug.
On top of everything else wrong with the proposal for the 'Amalfi Beach Club' on Bondi Beach is the obvious point of WHY ON EARTH YOU WOULD THEME SOMETHING AFTER THE AMALFI COAST WHEN IT'S ON BONDI BEACH.

You don't think "Bondi Beach Club" would be a strong enough brand?

— Adam Liaw (@adamliaw) October 8, 2020
"G'jiorno mate, these uncomfortable stones covering the sand and rusty, unrestored 1970s loungers are imported directly from Positano for the authentic Italian experience of being on a not-particularly-good beach. Another limoncello?"

— Adam Liaw (@adamliaw) October 8, 2020
A proposed private bar on Bondi Beach reckons it will attract ~high status~ people:

men: doctors, bankers, investors

women: models etc.https://t.co/EaLwxTLIMx pic.twitter.com/0sAo1TF109

— Alex Bruce-Smith (@alexbrucesmith) October 7, 2020
Set aside a part of Bondi Beach for the privileged? Not one chance in 1 million that will be happening. I guarantee a petition of at least 100,000 people against it. #saveBondi pic.twitter.com/pyEGds4Ilr

— chris murphy (@chrismurphys) October 7, 2020
I'm choosing to laugh at this preposterous idea of fencing off some of Bondi Beach for the elite. Bring on the petitions and activism, *rolls up sleeves* It'll be a great opportunity to highlight much of what's wrong with this country too. https://t.co/Jhu2OMMGvW

— Melanie (@CartwheelPrint) October 7, 2020
You'll Also Like:
Sydney Again Named One of the Top 10 Best Cities in the World
The World's First Veuve Clicquot Hotel is Launching in Byron Bay
Sydney's Night Noodle Markets are Back to Send Noods