Splendour in The Grass 2019 – Festival Guide
With 11 Inspiring Women to Celebrate Today officially kicking off at mid-day today it's about time you get your sh*t together.
This year the North Byron Parklands will play host to a record 42,000 punters coming from far and wide. Top of the Australia's First Hard Seltzer Pop-Up Bar is Opening in Sydney This Friday this year is Perth act Tame Impala, plus rappers Childish Gambino and Chance.
Arrival
If you thought snagging a ticket to Australia's biggest music festival was hard enough, just wait for the logistical nightmare that awaits you on arrival.
This year Splendour returns to home in the North Byron Parklands. The Parklands are about 9km north of Brunswick Heads, 25km north of the Byron Bay CBD or 40km south of Tweed Heads. It's on Tweed Valley Way about 1.3km north of the Yelgun interchange off the Pacific Highway. Buses will run to and from surrounding locations. Parklands is approximately a 20-minute drive from Byron Bay.
For those camping with their car – patience is key. There's a whole lot of hassle that comes along with staying right next to the action. Prepare for your car to be unloaded, searched and reloaded. If you are going to try and bring alcohol or anything a bit stronger into the campsite, know that the consequences are severe. They'll send you packing quicker than you can say 'how ya going'. Our recommendation, stash them in the just don't bring them.
Set Times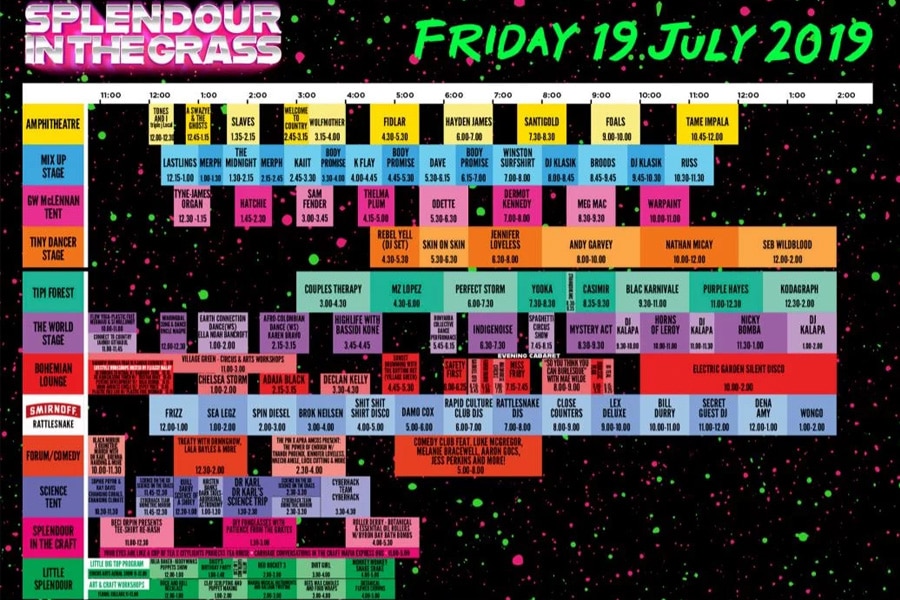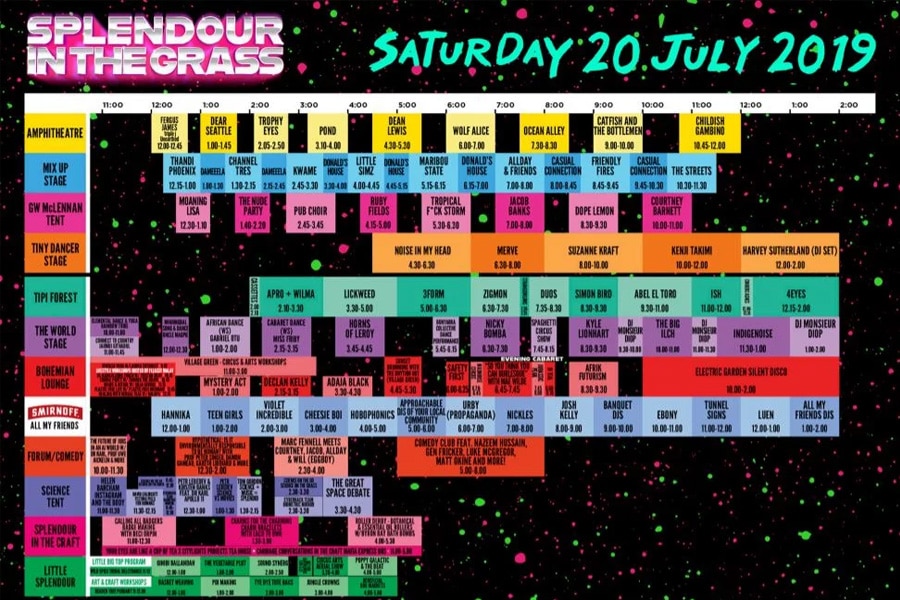 ---
Featured Video from Man of Many
---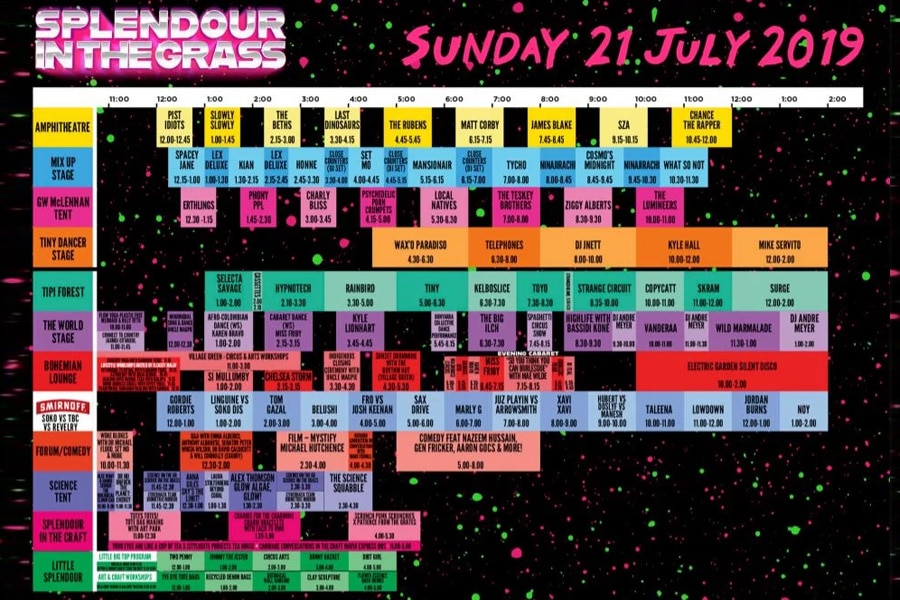 Set times have been released! With a festival this stacked you will struggle to make every single act you see, but if running from stage to stage is your vibe – best be prepared.
Man of Many's tips for must-see acts of Splendour in  the Grass 2019:
James Blake: With his latest killer album 'Assume Form' released earlier this year, James Blake is set to be a showstopper. Sit back, relax and let his ambient electronic flow roll over you.
Dope Lemon: Angus Stone is back with his second album. This set will no doubt be more of a grab your nearest and dearest and sit on a hill vibe.
Skin on Skin: This one's for the late-night revelers. You might not have heard of the young Brisbane local yet, but with artists like Mall Grab sampling his tracks you can be sure this promising young DJ will be on of the hardest and best acts at Splendour 2019.
Just remember kiddos, sometimes the best part of the festival is just sitting around the campsite with your mates.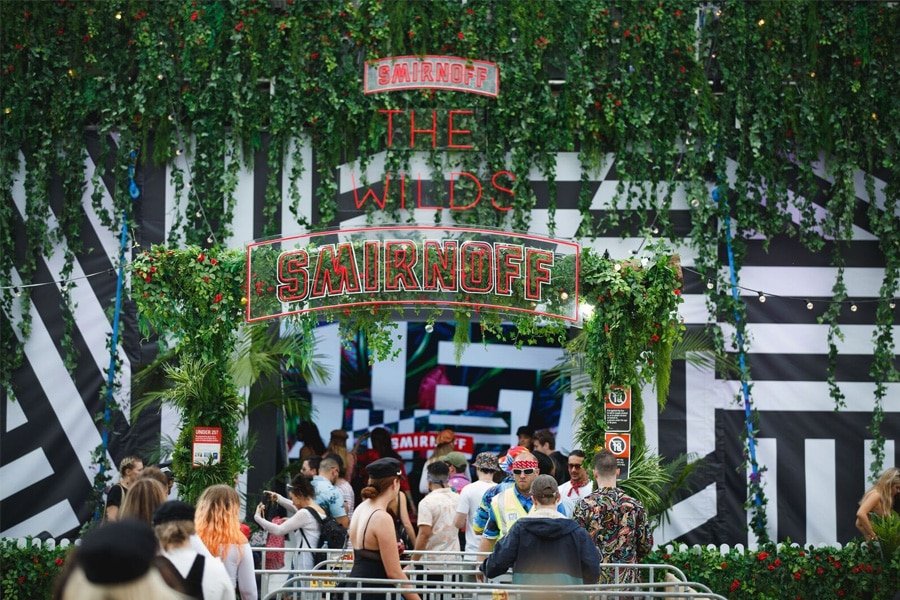 What's Happening on the Inside
There's a lot more to Splendour than just some tunes. From the Tipi Forrest to Icebergs x Splendour Dining Room, here's a rundown of what to do in your downtime in between sets.
Smirnof – The Wilds: A place for those that like to explore, connect, and get more out of life and their festival experience. Here, attendees will enjoy Smirnoff Pure 'Classic Lime & Soda', made with just vodka and natural ingredients, with nothing to hide. Local Byron-based artists will host a series of inspirational workshops across the weekend that encourage attendees to let their creative spirit run free. From working with in-house designers to create profile-worthy headwear pieces to designing unique airbrushed body art, all sessions will run from midday to 4pm each day and be free for any attendee.
Childe, Wrangler & Fallen Broken Street – Three Ways: If you're hanging out in Byron a little early, head down to the Three Ways on the 18th of July to kick off Splendour a little early. While you're there get kitted out with all the festival essentials. We're talking a fresh pair of Childe sunnies, Fallen Broken Streets iconic hats and a custom embroided Wrangler Denim Jacket.
THE ICONIC – Laundromat: Everyone knows that festivals can get messy, so while you're there make sure you wash yourself off at THE ICONIC's Laundromat. Once inside, let the kooky Laundromat proprietors Betty and Bill show you their version of a spin cycle.
Tipi Forrest: For those of you who really came for a boogie, this will be your mecca for the weekend. Often the last stage kicking and the earliest to get going, you're gonna need some stamina or some medical help if you want to partake.
Splendour Comedy Club: If you find yourself with a spare hour in between sets head down to the Splendour Comedy Club and get your fill of laughs for the weekend. There are some world-class comedians turning up and often it's the ones you haven't heard of that make you gag the hardest.
Icebergs x Splendour Dining Room – Maurice Terzini's Iconic Bondi Restaurant debuts at Splendour in the Grass in 2019. Expect a fine-dining feel with a paddock to plate ingredients. Positioned in a private and picturesque backstage location overlooking a lake, the 100-seat pop-up will offer an exclusive first reveal of Smirnoff Infusions, the new innovative drink offering less than 40 calories per serve* that's made for the day. If you're lacking nutrition this will be the best feed you can find all weekend.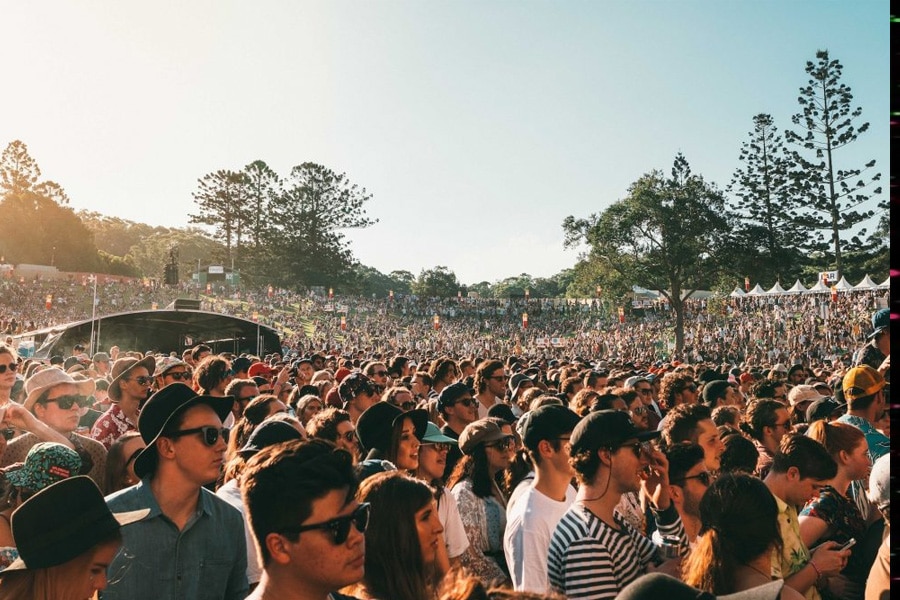 Rules to Live by
Don't be a dickhead
Look after your mates
Share your water
When in doubt – get medical help
Charge your phone
Don't be a dickhead
Slip, slop, slap, motherf*ckers
Always put on your breathing mask before assisting minors
Look after your mates!!
Have some good ole fashioned fun
Wrap it up
Whether you're on the road or ready or parked up by the radio ready to hear your favourite act on Triple J, this weekend is sure to be a goodun'. Head over to Man of Many on Instagram and we'll keep you all updated with posts on our story.
---
Featured Video from Man of Many