City Guide: 36 Hours in Hanoi
As the capital city of Vietnam, Hanoi is an eclectic mix of new and old. High rises emerge between centuries-old architecture, parklands and spiritual sites spread throughout the bustling city blocks and narrow streets. With a population of around 7.5 million, crammed into 3300 square kilometres, Hanoi is best explored on foot or by a three-wheeled bicycle taxi – a cyclo.
Vietnam is known for its pork and seafood served with rice and spice. Most restaurants cater to vegetarians. Street food can go either way. The summer is humid and wet. The best times to visit Vietnam are in Autumn and Spring. If time permits, we recommend also visiting the Ho Chi Minh Mausoleum, the Vietnamese Women's Museum and the picturesque Hoan Kiem Lake.
---
You'll also like:
48 Hours in Byron Bay: The Ultimate Weekend Guide
Why the Global Lounge Collection is One of the Best Benefits of the Amex Platinum Card
City Guide: 48 Hours in Manila
---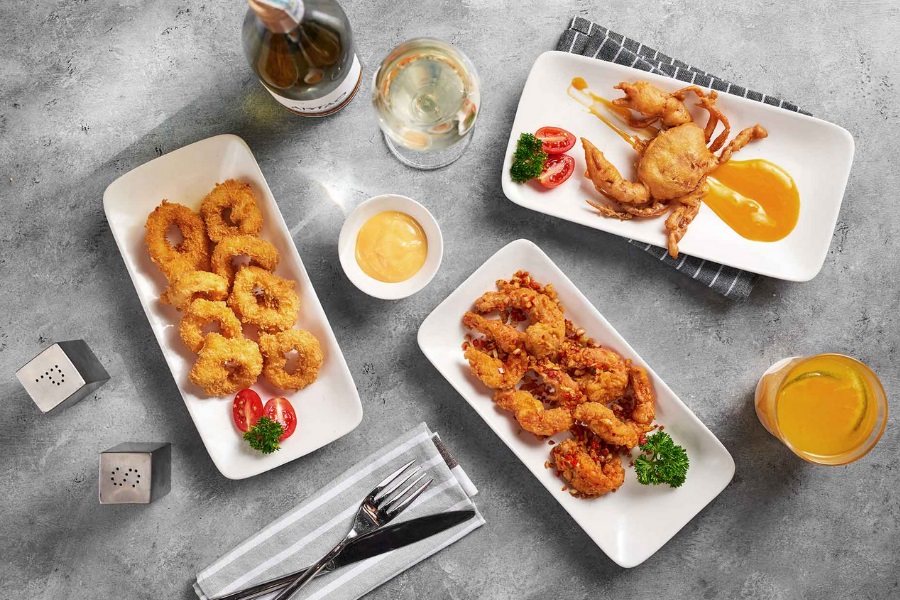 Eat – Chusa Restaurant
With a second storey dining room overlooking St. Joseph's Cathedral, Chusa is one of Hanoi's newest and most stylish restaurants. Chusa is located in Hanoi's old quarter, an area best known for its street food. This is where you go for that fine dining experience.
The menu is traditional Vietnamese, upscaled to gourmet and presented in memorable fashion. Highlights of the menu include Fried Rice served in a half pineapple, grilled beef fillet served in bamboo, and the snail and meat stuffed chicken. Top off a meal with a selection of local and imported beers, wines and Vietnamese coffee.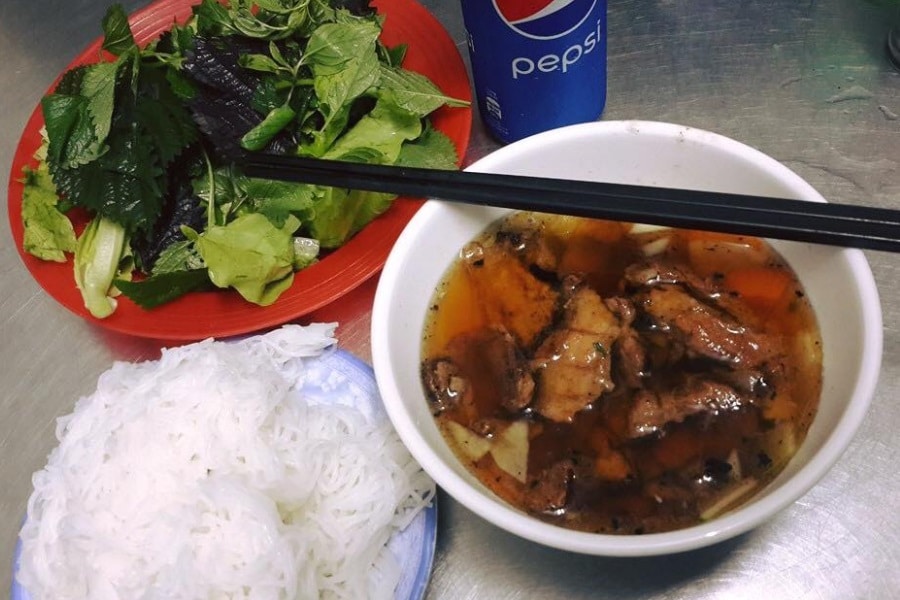 Eat –Bun Cha Huong Lien
While this restaurant isn't much to look at – the walls are white tile, the tabletops are bare stainless steel, and the stools are small and uncomfortable – the food is excellent. Huong Lien specialises in Bun Cha. That is the traditional spiced pork and noodle dish.
Despite its uninspired architecture, Huong Lien is a favourite amongst locals and tourists alike. See, during his 2016 trip to Vietnam, former president Barack Obama enjoyed a meal in this fair establishment. He was joined by acclaimed chef Anthony Bourdain. The two enjoyed a serving of Bun Cha, Nem Hai San (seafood spring roll), and a bottle of Hanoi beer. Obama's visit to Huong Lien is memorialised for all eternity in the Obama Combo.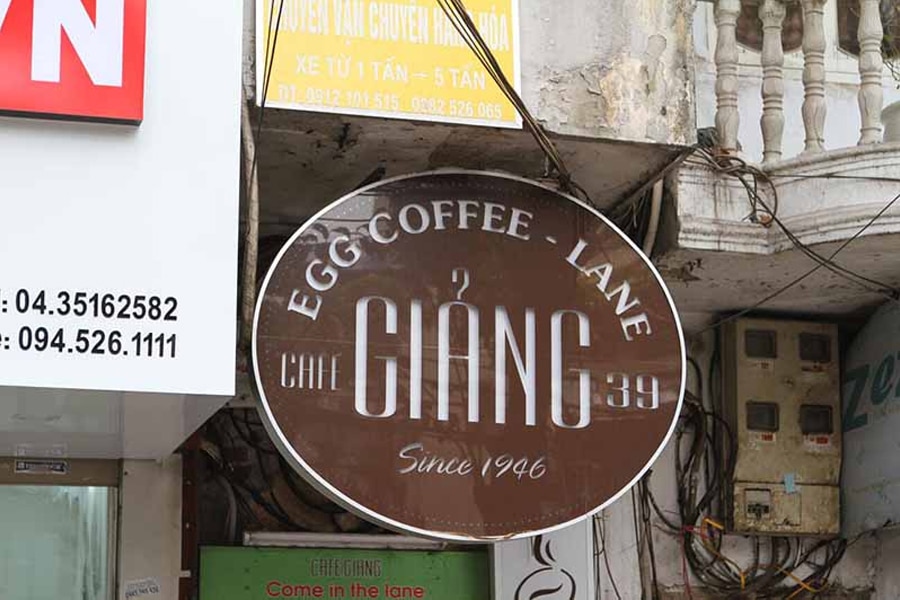 Drink – Giang Café
Never underestimate a dingy alley. You never know what you might find. Take Giang Café. Its only street presence is a dated, crooked sign. But if you venture down this dark and narrow path, there's a two-story café renowned for its traditional Vietnamese egg coffee.
More dessert than pick-me-up, egg coffee is made from egg yolk, coffee and condensed milk. The coffee is served inside a bowl of hot water to retain its warmth. While not for everyone, this is a drink that needs to be tried at least once. Giang Café also serves tea, juice, espresso and a selection of yoghurts. The free Wi-Fi is icing on the cake.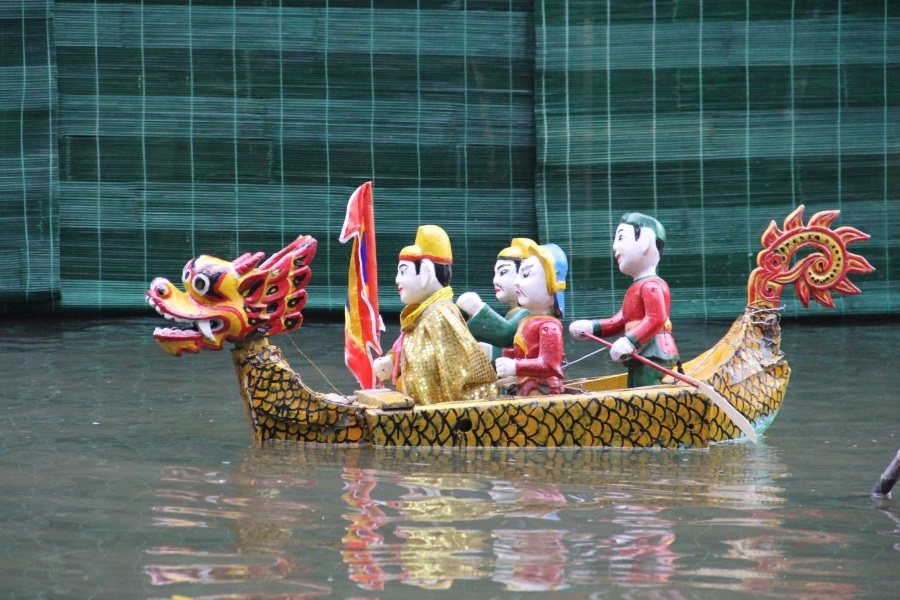 See – Lotus Water Puppets
A Lotus Water Puppet show runs for around 50 minutes and operates each night of the week. It's the perfect cultural activity to enjoy right before or after a meal. The Lotus theatre blends French and Vietnamese architecture. The water puppets are represented by folk wood carvings with a touch of humour in their designs and performances.
A water puppet show is presented in 12 short acts, each accompanied by live music and English narration. The acts include a dragon dance, phoenix dance, display of agricultural work, fishing and peasants chasing a fox away from the ducks.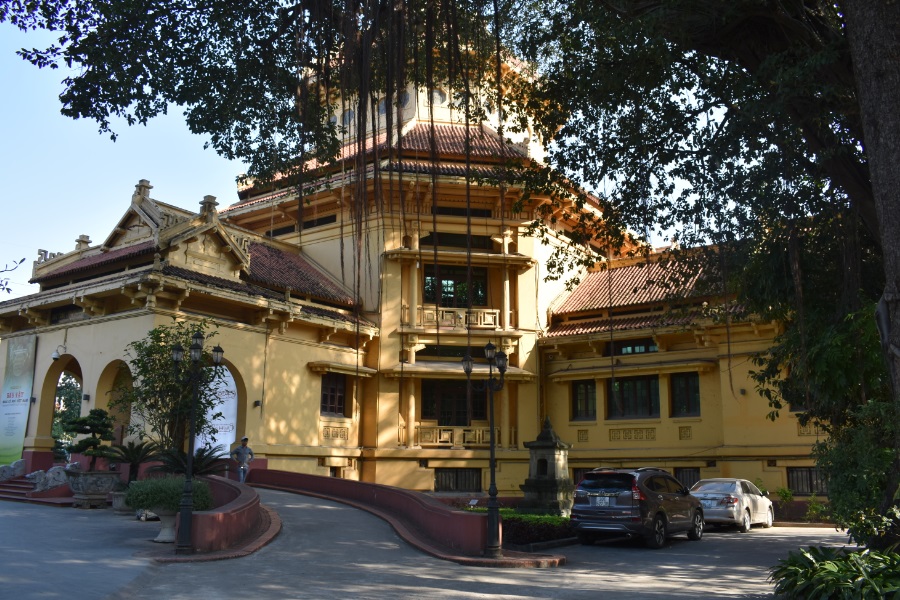 Visit – National Museum of Vietnamese History
The National Museum of Vietnamese History presents over 200,000 exhibits covering Vietnam's prehistory, from around 300,000 years ago up to the 1947 revolution and founding of the Democratic Republic of Vietnam. The exhibits include artefacts from The Stone Age, Tran Dynasty, Ho Dynasty and Champa stone sculptures. The century-old French colonial building is a sight in itself. Afterwards, head across the street for the Museum of Revolution for exhibits on the Vietnamese Communist Party and the national liberation movements against French colonial forces. Just a heads up, both museums offer limited English translations.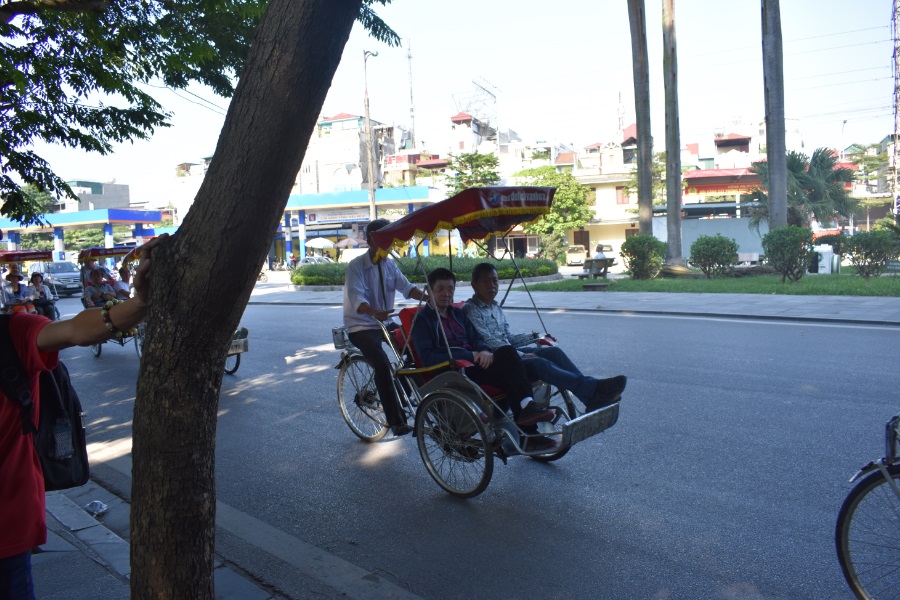 Explore – Streets of Hanoi by Cyclo
Hanoi's tight streets can be challenging to navigate by vehicle, so catch a ride aboard a cyclo. Permitting that your driver has a basic understanding of English or you have a basic understanding of Vietnamese, ask for a tour of the old quarter. It's a ride full of near misses, but it's highly recommended that you experience how the streets are organised by trade. Whether the guide speaks English or not, he will gladly tap you on the shoulder and identify points of interest.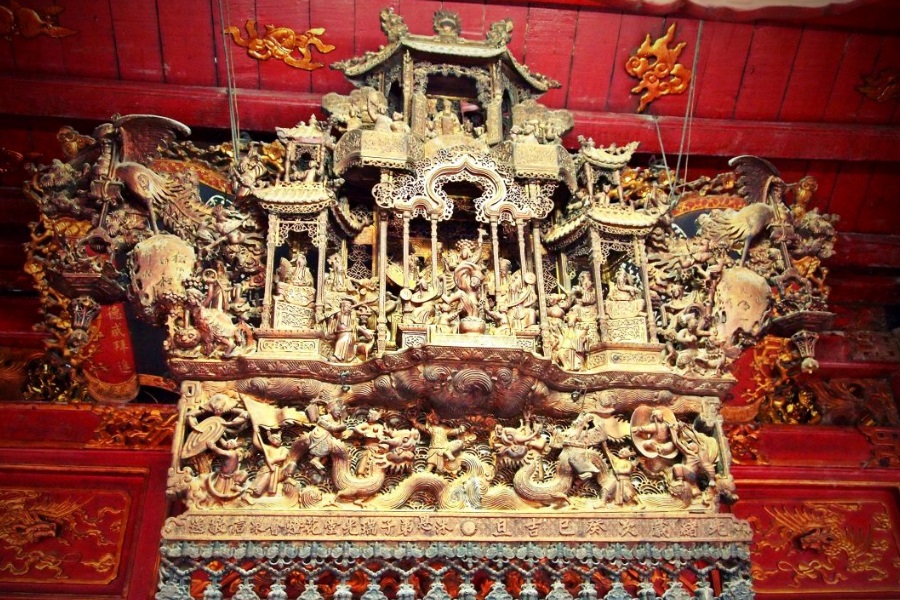 Visit – Quan Thanh Temple
On the bank of West Lake, the trio of temples and pagodas that form Quan Thanh date right back to the year 1012.
Between the structures are a number of beautiful gardens and ponds, with a central courtyard directing foot traffic. The three-storey main structure offers museum-like exhibits of statues, artworks and models, along with a heavy dose of incense burning. The main attractions of Quan Thanh temple are the pieces of carved wood displaying vivid and sophisticated detailing.
If you're resigned to seeing at least one temple or spiritual shrine while in Hanoi, visit Quan Thanh.