For a floating rock, this beautiful and expansive ball we live on has some pretty dang epic places to explore. After years of seemingly never-ending lockdowns, if there was ever a time to pack your bags, hop on a plane and travel the world, now's the time. Global travel guide Lonely Planet (which fun fact was founded in Australia in 1973) has recently revealed its best travel destinations for 2023, and when Lonely Planet talks, we fervently listen. From Italy to Zambia, Alaska to Albania and even our own backyard in Australia, let's dive headfirst into the top destinations ripe for exploring in 2023.
RELATED: These are the best cities in the world right now.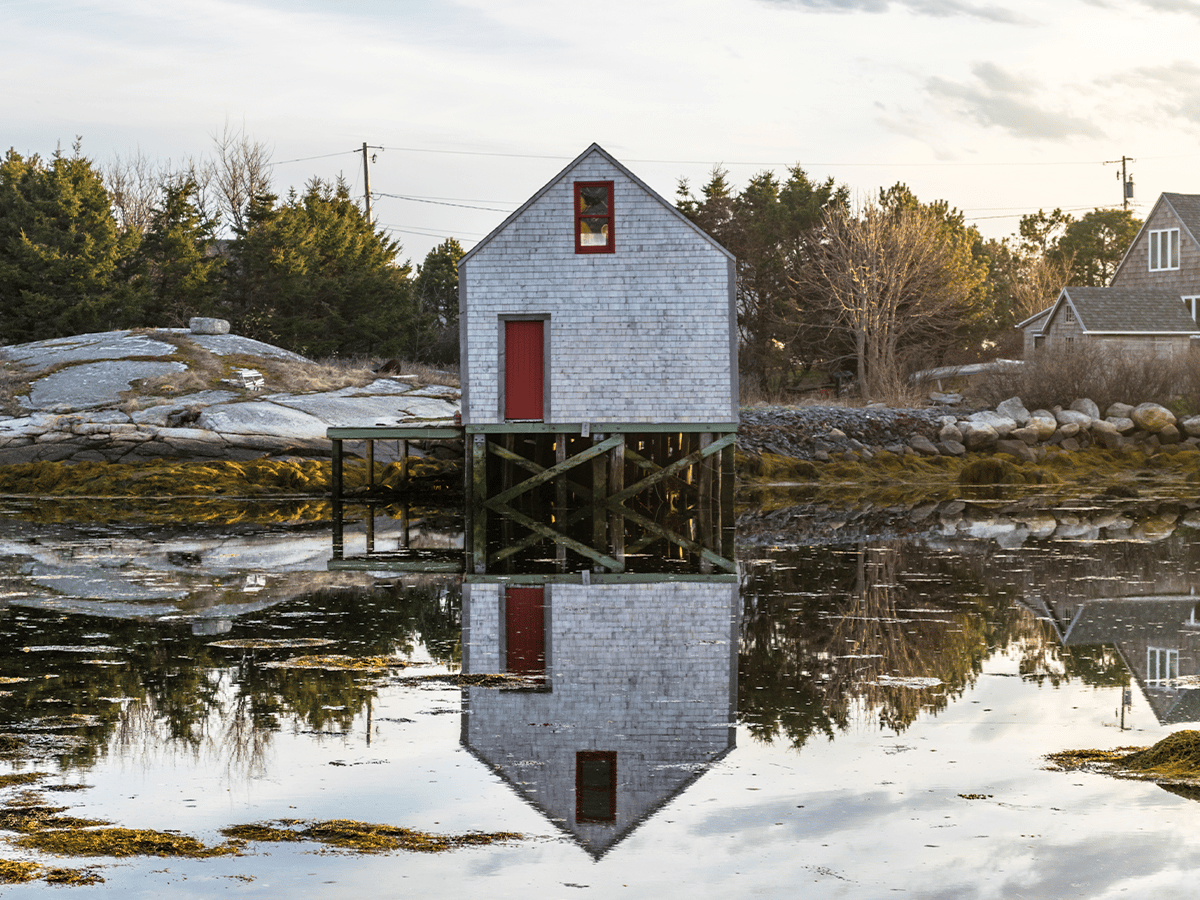 Lonely Planet's Best in Travel Destinations
Listing the best travel destinations in the world is no mean feat and the task of culling down the list is nothing short of an art form. So, how is the list actually made? Each year, Lonely Planet's Best in Travel lists start with nominations from Lonely Planet's vast community of staff, writers, bloggers, publishing partners and more. The nominations are then whittled down by its panel of travel experts to just 30 destinations. Each is chosen for its topicality, unique experiences, 'wow' factor and its ongoing commitment to sustainability, community, and diversity. The 2023 edition of the top travel destinations list is slightly different this year. Rather than one big list, the destinations have been split up into five categories:
Eat
Learn
Journey
Unwind
Connect.
Executive editor and senior vice president of content at Lonely Planet Nitya Chambers said: "This year, we really wanted to try something new and we wanted to reflect the way that we saw travellers looking for travel, which was about the destination, but also about the experience."
Without further ado, let's get into the best travel destinations to eat, learn, journey, unwind and connect (and you may as well get your credit card and email to your boss ready – we have a feeling you're gonna be booking some flights ASAP).
Best Travel Destinations – To Eat
Umbria, Italy
Kuala Lumpur, Malaysia
Fukuoka, Japan
Lima, Peru
South Africa
Montevideo, Uruguay
As the late great writer, chef and traveller Anthony Bourdain once said, "I think food, culture, people and landscape are all absolutely inseparable." And, ask any intrepid traveller why they love to travel and you'll undoubtedly find many who say "the food". If you love to travel to experience food from other cultures and countries, there's no shortage of inspiring foodie travel destinations to visit in 2023.
In Umbria, Italy you'll find black truffles, pecorino and prosciutto galore. If you're feeling extra daring, you could give braised pigeon a go too. In Uruguay's capital city Montevideo, enjoy the unexpected culinary delights of dulce de leche, asado steak and yerba mate. Uruguay is also making a name for itself with its impeccable wine – both the red and white varietals (while also being much less well-trodden than Argentina's Mendoza wine region).
For street food aficionados, Malaysia's capital city Kuala Lumpur is everything you need and more, from a taste of nasi lemak (the unofficial national dish), to Penang-style curries and Peranakan classics like fish maw soup.
---
Featured Video from Man of Many
---
Over in Fukuoka, Japan, you'll find Hakata ramen, a distinct ramen with pork bone broth and thin straight egg noodles, and Mentaiko – the spicy salted version of tarako, the roe of the pollock fish.
Meat lovers will have no shortage of protein in South Africa, the home of biltong (a thinly sliced, air-dried meat) and droewors (an air-dried sausage). If you prefer your protein to come from the ocean, Peru's world-famous ceviche with fresh fish, lime, rocoto peppers, onions, corn, and sweet potatoes is a must-try.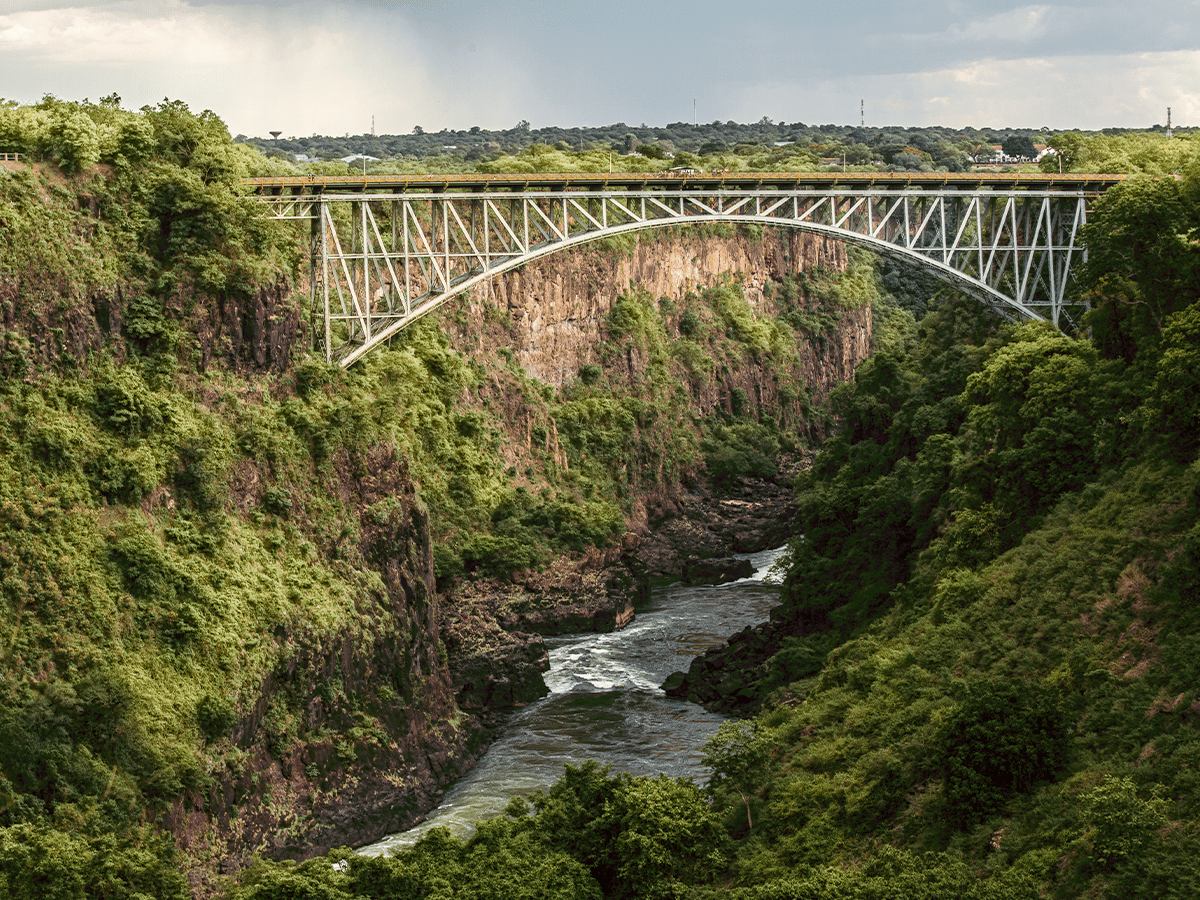 Best Travel Destinations – To Journey
Istanbul to Sofia
Nova Scotia, Canada
Bhutan
Zambia
Western Australia
Parque Nacional Naturales, Colombia
Cliche but true – travel isn't always about the destination, but rather the journey along the way. And what better part of the world to journey than Australia's own western coast? With its sprawling spaces, amazing reefs and beaches, and urban adventures galore (not to mention a gorgeous wine region), Western Australia is the true definition of what it means to journey.
"The antidote to years of suffocating-feeling pandemic life is a visit to one of the planet's most serene and sparsely populated places. WA covers more land than England, Spain, France, Italy, and Germany combined, yet is home to less than 1% of their collective population. Space, serenity and scenery: this is the holy trinity of WA", said Lonely Planet writer Ronan O'Connell.
Wholly expected to appear on the list of the best travel destinations in 2023 is Bhutan. In 2022, the central Asian Kingdom finally reopened to tourism and unveiled its crown jewel – the Trans-Bhutan trail, which connects nine dzongkhags (districts), 28 gewogs (local governments), two municipalities, one national park and 400 historic and cultural sites.
For adventurers who crave a nature journey, Nova Scotia Canada should be top of your list, especially The Cabot Trail, voted one of the world's most scenic drives, offering jaw-dropping coastal views. But just as memorable are the stops along the way like famed hiking trails, and picturesque villages and towns.
Zambia is an equally exhilarating journey destination, best known for Victoria Falls and also its wild diversity of animal life making it the ideal spot for a safari adventure (cheetahs, lions, and hippos, oh my!)
Meanwhile, Parque Nacional Naturales is a heavenly slice of Colombia's Caribbean coast, where the stunning stretches of golden sandy beach meet the steep hillsides of the Sierra Nevada de Santa Marta, the world's highest coastal mountain range.
For a truly awe-inspiring journey from the Middle East to the Balkans, meander your way from Istanbul to Sofia across 10 days, stopping in Plovdiv and Bankso along the way and visiting sites like Hagia Sophia in Turkey, and Borisova Gradina Park in Bulgaria.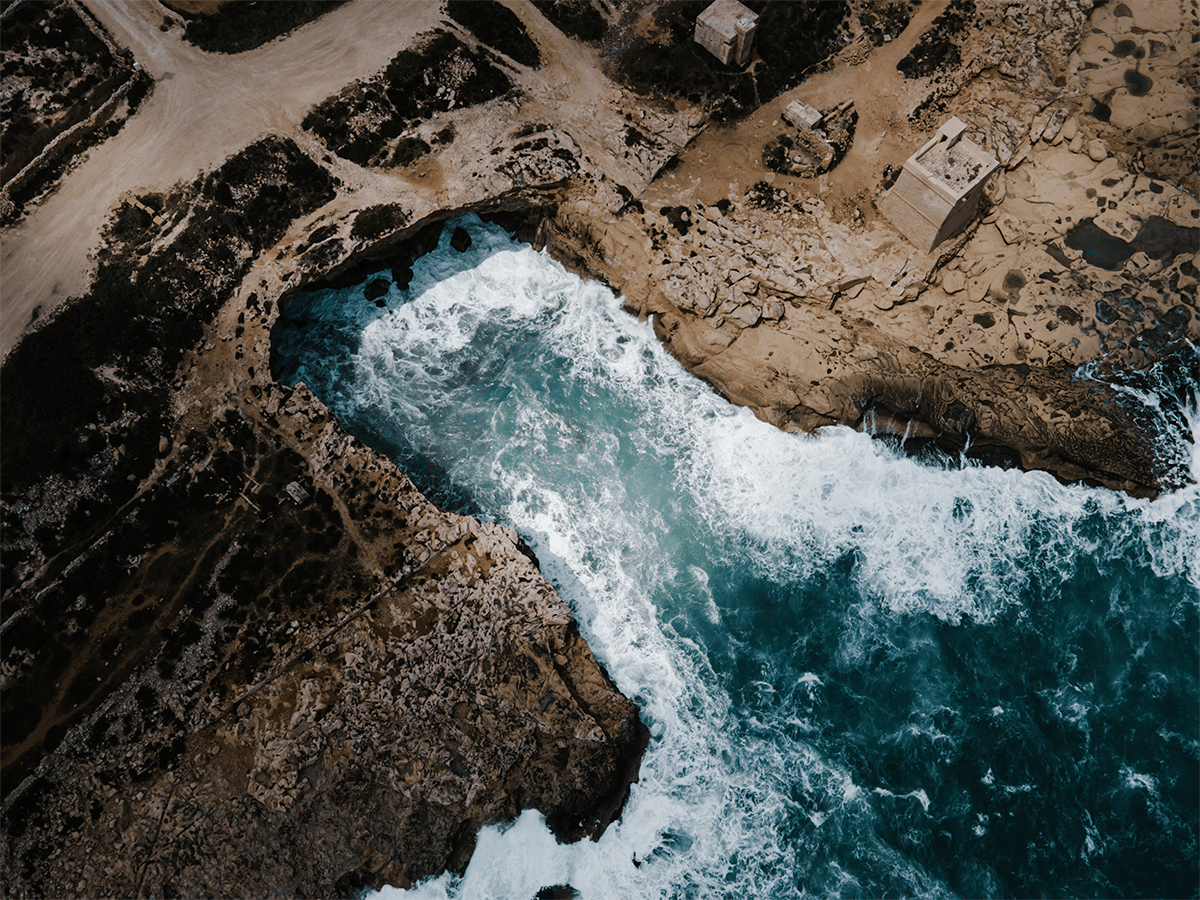 Best Travel Destinations – To Unwind
Halkidiki, Greece
Jamaica
Dominica
Raja Ampat, Indonesia
Malta
Jordan
Travelling doesn't – and shouldn't – mean cramming in as much as you possibly can with your time away. In fact, often the best travel destinations are the ones where you can rest, unwind and recharge from the daily stressors of normal life.
What better way to catch a break and take a deep breath than island destinations, like Jamaica and Dominica in the Caribbean? It's one of the best family travel destinations too – an experience for the whole family and one that can leave you irrevocably transformed and rejuvenated.
Greece's Halkidiki also made Lonely Planet's list, a place of calm away from the busy tourist regions of Santorini and Mykonos. The Halkidiki peninsula in Macedonia with its beautiful beaches and silky sand is the ideal "unwind" destination. If you feel like exploring, the region's notable archaeological sites include Stageira, Aristotle's birthplace, and Olynthus, known for its well-preserved mosaic floor.
And while it might seem like Europe is over touristed, Malta – with its climate of Italy and the landscape of the Middle East – should not be overlooked. Malta has an almost mythical quality to it with its otherworldly underwater caves, stunning temples, and mediaeval architecture.
In Asia, the Indonesian archipelago of Raja Ampat may be one of the last true paradises left on Mother Earth, making it the perfect spot to unwind. With over 1,500 islands, it is one of the most isolated groups of islands in the world, untouched by tourism and unbearable crowds.
While travelling through the Middle East might seem chaotic at best, it's actually quite the opposite. In fact, Jordan is the Middle East at its most enchanting. With its dramatic mountains and seas, alluring towns and mesmerising desert, Jordan is a gorgeous country to let go and enjoy the beguiling ride.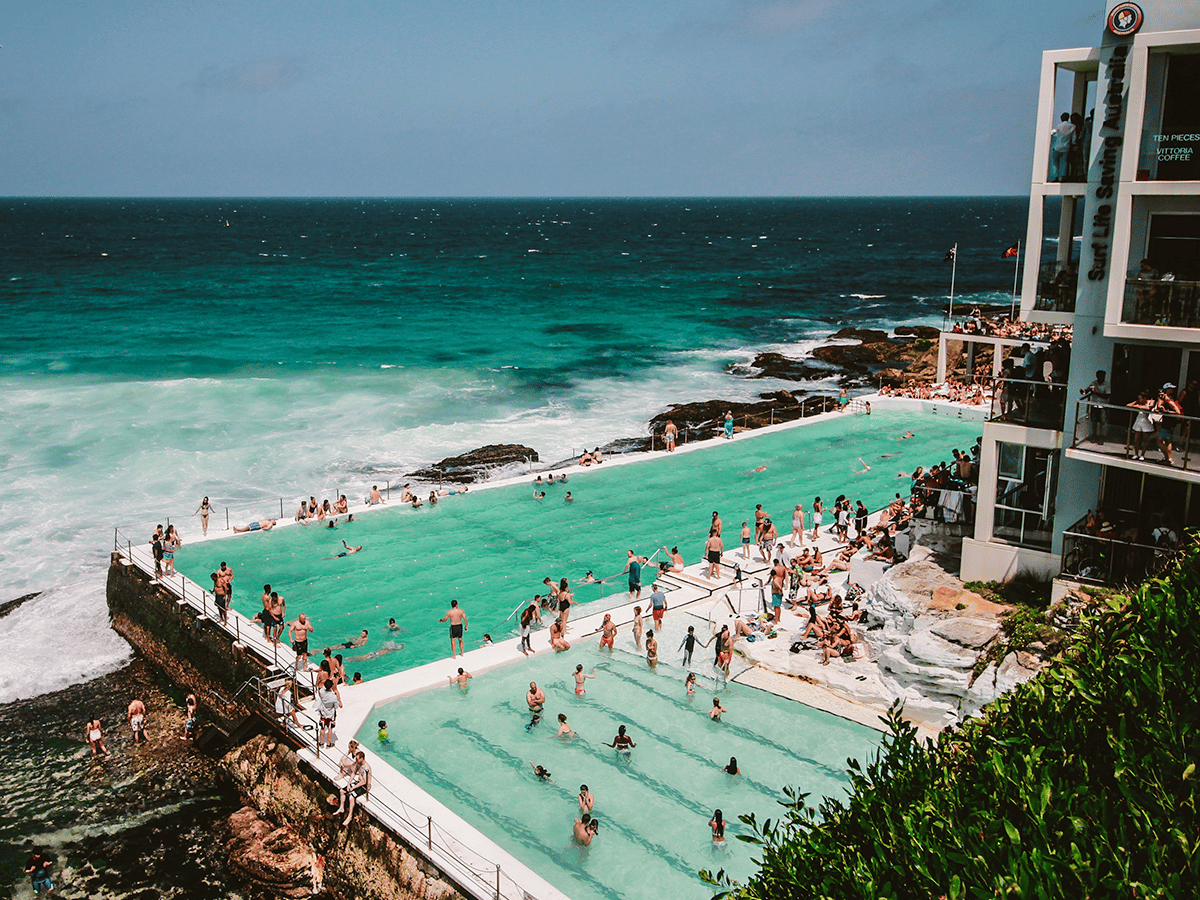 Best Travel Destinations – To Connect
Alaska
Albania
Accra, Ghana
Sydney, Australia
Guyana
Boise, USA
In the connect category, adventurers craving to connect with distinctive local scenes should look closer to home in Sydney, a destination firmly back on the map with Sydney WorldPride bringing the city even more alive from February 2023.
Over in the USA, unassuming Boise Idaho is exactly the type of place to connect with others. It's home to the biggest Basque community in the world outside of Spain. Here you can learn traditional dances and make paella big enough to feed the entire town.
In Alaska, you can connect with yourself in the country's bountiful wide-open spaces, including the Kenai Fjords National Park and Denali National Park and Preserve. A stop in at the Alaska Wildlife Conservation Center will also have you connecting with the local fauna in no time.
You won't find friendlier locals to connect with than in Eastern Europe's Albania, which also has the advantage of being one of the cheaper travel destination which is great for solo travel. The Albanian coast is truly spectacular, including world-famous Ksamil beach. Not to mention its beautiful stone towns, breathtaking wonders of nature, and stunning mountains.
Over in the West, Ghana is one of the best travel destinations in West Africa. Ghana, which means "warrior king," is an incredible country with a lot to offer the world, but it's certainly best known for its charming and friendly locals. With a wealth of sandy beaches and national parks teeming with wildlife, Ghana might be a small country, but it has everything to offer.
In South America, Guyana can only be described as an enigma – a country of cowboys, plentiful wildlife, waterfalls, tepuis and flooded savannahs, but also a Caribbean country of excellent rum, cricket and great music. It's the ideal place to connect to the weirs and wonderful things in life.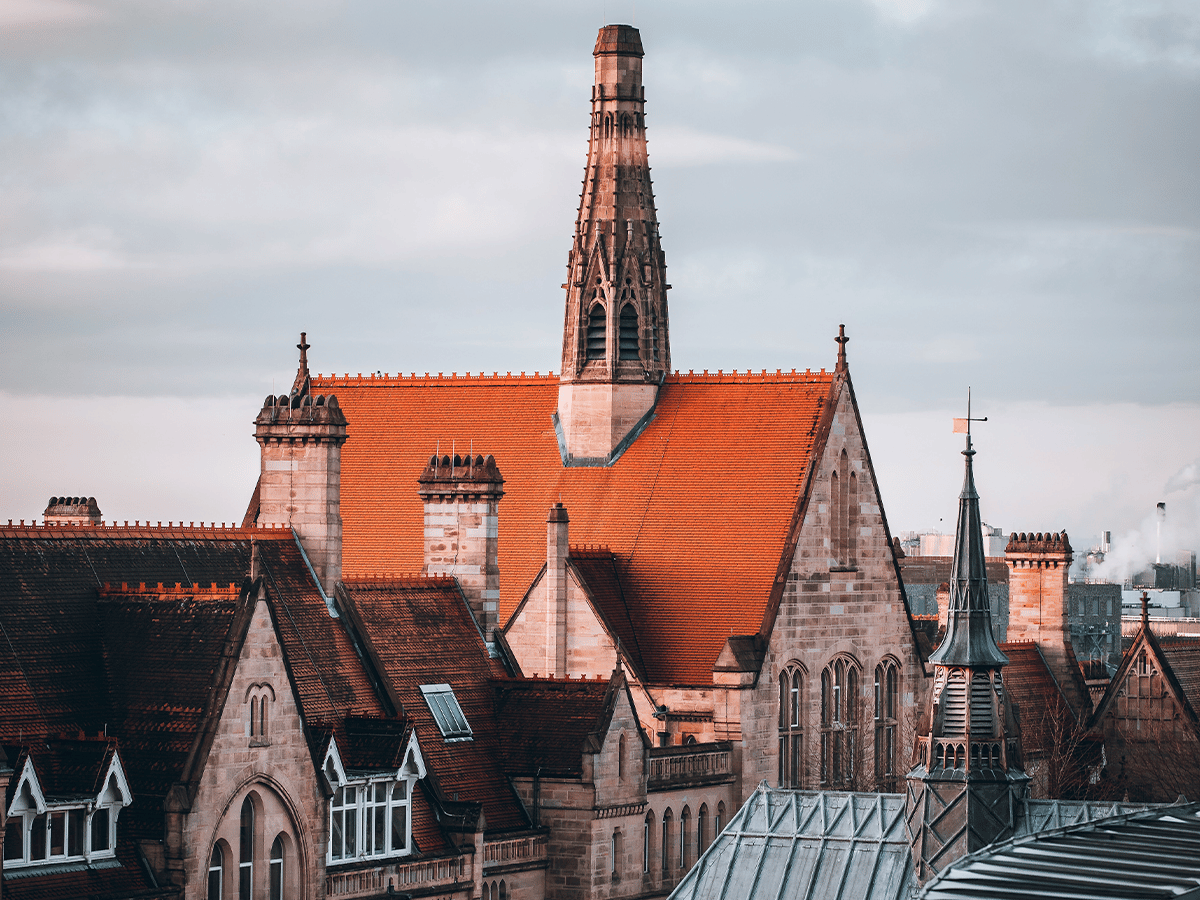 Best Travel Destinations – To Learn
Manchester, UK
New Mexico, USA
Dresden, Germany
El Salvador
Southern Scotland
Marseille, France
We all learnt something new during the pandemic, whether it was how to knit or bake sourdough in lockdown, or just how long you really need to spend washing your hands. Travelling is one of the best ways to continue learning and deepening your knowledge of the world around you.
The best countries to "learn" include New Mexico, the US state nicknamed the "Land of Enchantment," where travellers can learn about the country's Native American history and Spanish heritage while eating red and green chiles and tasty biscochito cookies.
Over in Marseille, learn how to say more than just "merci beaucoup" while working on your tan on France's Mediterranean coast. While most people visit the UK for London, Manchester is an underrated cultural destination, with art galleries, performance spaces and an annual culture festival all on offer.
In Scotland, you can learn a Scottish folk dance, while in Dresden (Germany), soak up history in its unique museums, cultural heritage, historic GDR (East Germany) relics, and urban cityscapes. Or, learn the history of the Mayan in El Salvador with a visit to the Mayan ruins of Tazumal and Joya de Cerén.
Best Travel Destinations for 2023 – Full List
Umbria, Italy
Kuala Lumpur, Malaysia
Fukuoka, Japan
Lima, Peru
South Africa
Montevideo, Uruguay
Istanbul to Sofia
Nova Scotia, Canada
Bhutan
Zambia
Western Australia
Parque Nacional Naturales, Colombia
Halkidiki, Greece
Jamaica
Dominica
Raja Ampat, Indonesia
Malta
Jordan
Alaska
Albania
Accra, Ghana
Sydney, Australia
Guyana
Boise, USA
Manchester, UK
New Mexico, USA
Dresden, Germany
El Salvador
Southern Scotland
Marseille, France
General FAQs
What are the best travel destinations for foodies?
The best travel destinations for foodies in 2023 include Umbria (Italy), Kuala Lumpur (Malaysia), Fukuoka (Japan), Lima (Peru), South Africa and Montevideo (Uruguay).
What is the best travel destination in the world for 2023?
Australia, Canada, Peru, Jordan, France, Alaska, Albania and Malta are just several of the ebay travel destinations in the world for 2023, according to Lonely Planet.
---
Featured Video from Man of Many