Webjet Launches $10 Sydney to Gold Coast Flights
There's nothing quite like a summer holiday and what could be more fitting than hitting the sandy beaches of Queensland's prized Gold Coast? The surf and sights of the Great South East's major tourist destination has been relatively off-limits for the past two years, but in a welcomed change of pace, the borders are open and adventure awaits. Best of all, it won't cost you a pretty penny to get there, either. Airline aggregator Webjet is currently offering Sydney to Gold Coast flights from as little as $10. Yep, you read that right. One Blue Heeler will get you all the way to Queensland. How good.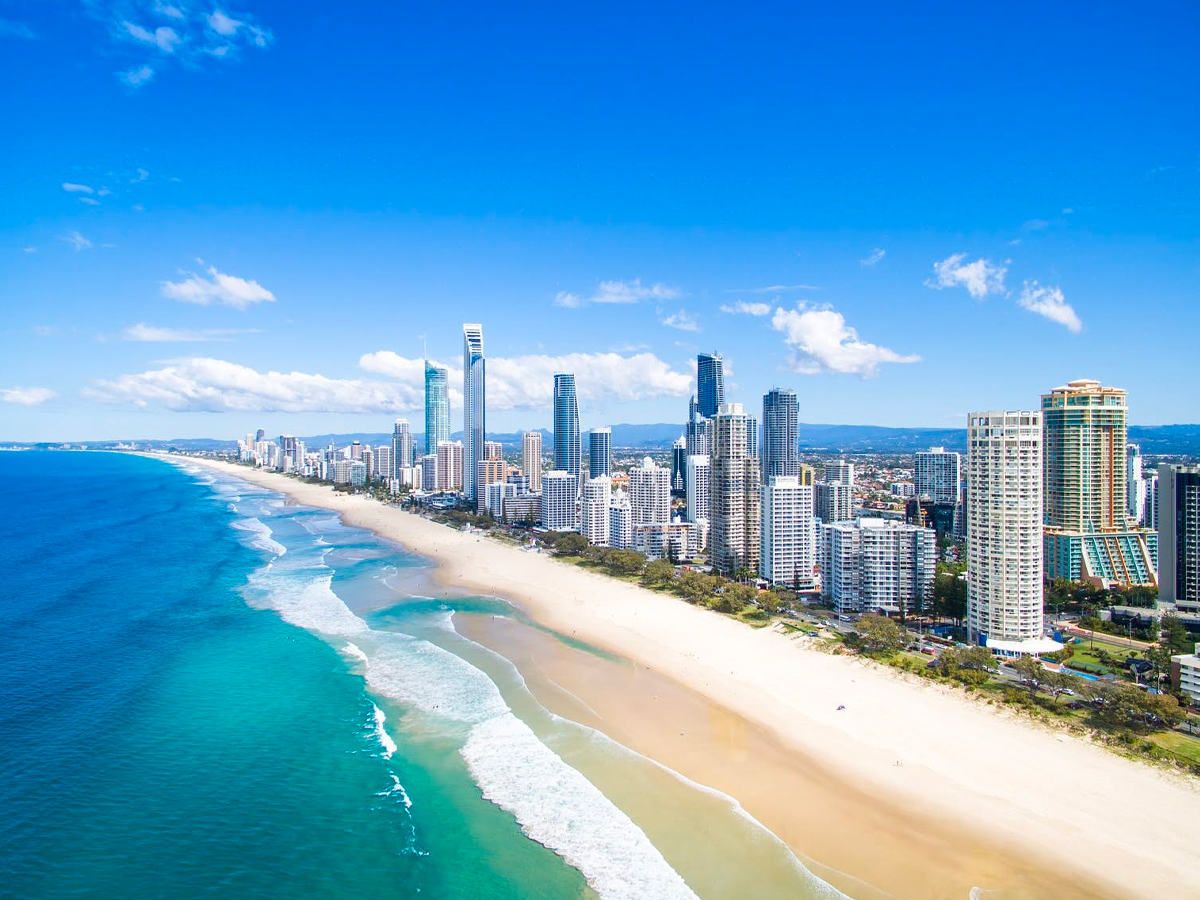 As part of Webjet's new deal offering, Aussies are able to score some serious savings across a host of domestic travel destinations. Running until Sunday night, travellers looking to make their way from Sydney to the Gold Coast between 1 February and 13 July 2022 will be able to book an Economy One Way Flight from $10 on Jetstar. Obviously, there are some higher price point days with certain weekends already bumped up, but surprisingly, the deal appears to be pretty consistent across the period.
Even more impressive, Sydney isn't the only one scoring the savings. Travellers from Melbourne are also able to take advantage of the deal, with Melbourne to Gold Coast flights going from an equally modest $11 one way. These flights run up until Monday 4 April, but you'll need to be quick because just like Sydney, the sale wraps up on Sunday at 11:59pm.
Once you've locked in your transport, the savings continue with Webjet offering up a Gold Coast Getaway deal that sees 15% off hotels. "Seek out the beaches, theme parks and more of the Gold Coast, and find out why this city is one of Australia's favourite holiday destinations. Make the most of QLD border restrictions being removed and enjoy 15% OFF* Gold Coast hotels," the deal site reads.
To save, simply use code GOLDCOAST15 at check out. With travel dates until 31 August 2022 and no blackout dates, you could very well snag yourself;f a bargain way to visit family or make the most of the upcoming school holidays and Easter breaks. To score the deal, simply visit the Webjet site.
You'll also like:
King Island: A Complete Guide to Tasmania's Hidden Gem
Antarctica Flights are Back for 2022/23
Bonza: Australia's New Low-Cost Airline to Launch in 2022