Feeling romantic for Valentine's Day? Our gift ideas cover everything from silky-smooth loungewear, must-have electronics, sensual fragrances, plenty of shoes, an abundance of skincare and haircare, plus plenty more to illustrate your love and desire. Check out our Valentine's Day Gift Guide For Her and make it a day to remember.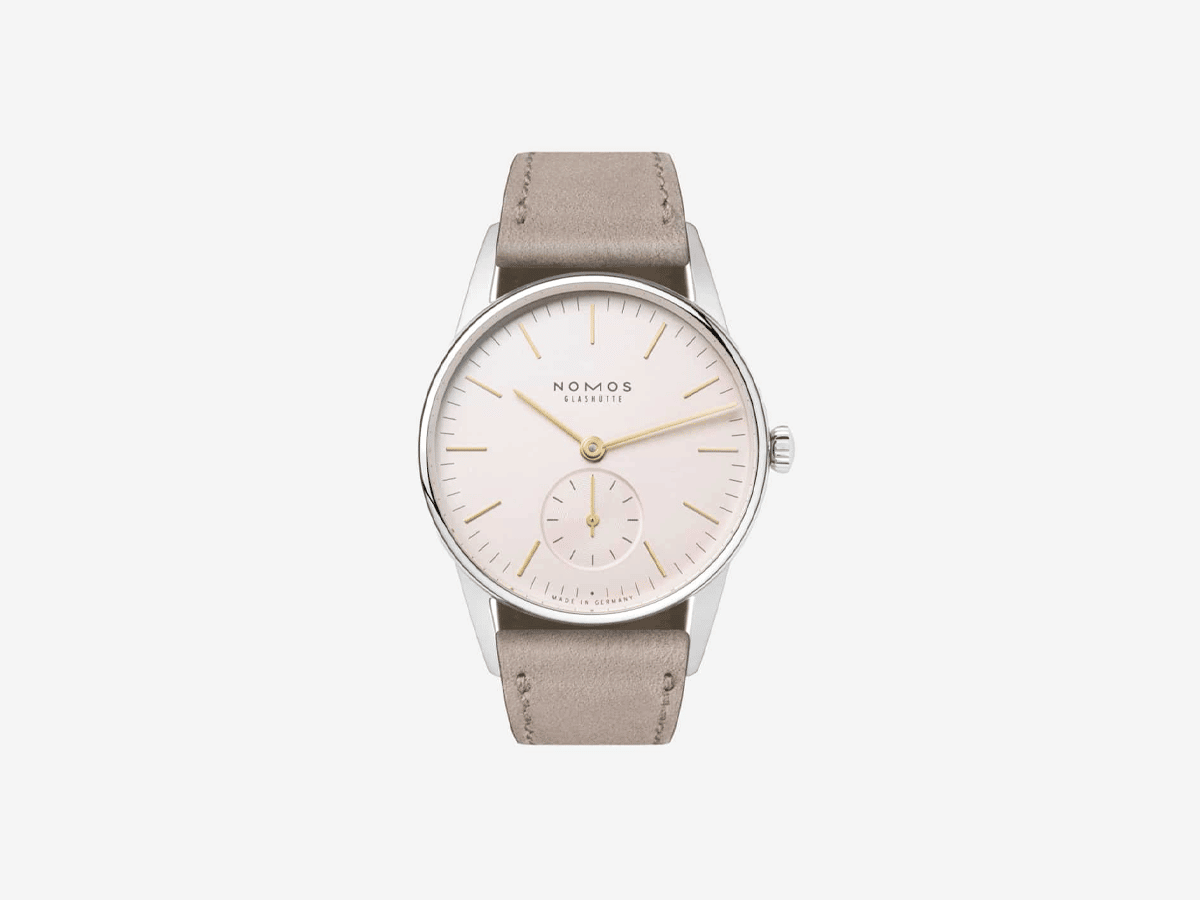 NOMOS Glashütte Orion 33 Rose Watch
In partnership with NOMOS Glashütte
"It may be blushing, but is by no means shy," says watchmaker NOMOS Glashütte of this beautiful hand-wound timepiece. A perfect gift for your loved one, it measures in at a tight 33mm and displays a crisp pink hue on its circular dial face. Whether paired with jewellery or presented on its own, the model imparts classical elegance and a distinctively decorative allure. Designed for delicate wrists perhaps, but it's as sturdy and long-lasting as anything else put forth by the iconic German watchmaker.
To gaze upon the Orion 33 is to discover beauty and brilliance at every turn. The sophisticated display renders glorious impressions out of minimalist design whilst the case-back exhibits a manual-winding Alpha calibre movement through the sapphire crystal glass window. Sealing the deal is a soft strap of velour leather, which is every bit as plush and distinguished as it sounds. Put it all together and you get an absolute masterpiece of style and performance with a subtle romantic theme to match. Congratulations: you've just made her Valentine's Day. – AUD$3,040
RELATED: 20 Valentine's Day Gift Ideas For Him
Moët & Chandon Limited-Edition Personalised Moët Rosé Impérial Magnum
In partnership with Moët & Chandon
There's no better way to spread the love on Valentine's Day than with an ultra-premium bottle of bubbly. Make the moment count by scoring this limited edition magnum from Moët & Chandon, a champagne maker that's been bringing people together for over 280 years. By the way, when we say "limited edition," we're talking just 75 bottles, so if this sounds like the right gift for you then get clicking because it won't last long.
---
Featured Video from Man of Many
---
Still here? Then allow us to go into more detail. Not just delicious, each bottle of limited-edition Moët Rosé Impérial Magnum is adorned with a special message from the French House's personalisation service. Indeed, the romantic vibes are already flowing and that's before you've even popped the top. Then we have the champagne itself, which imparts a pink hue, seductive texture, bright and fruity palate, and mature complexity.
The magnum size is available this Valentine's Day only and in limited supply. Order soon so that your bespoke bottle can be personalised and shipped in time for you to receive it. All that's left to do is give a gift that will put a huge smile on your partner's face and some massive pleasure on their palate. This is what memories are made of, folks. – AU$270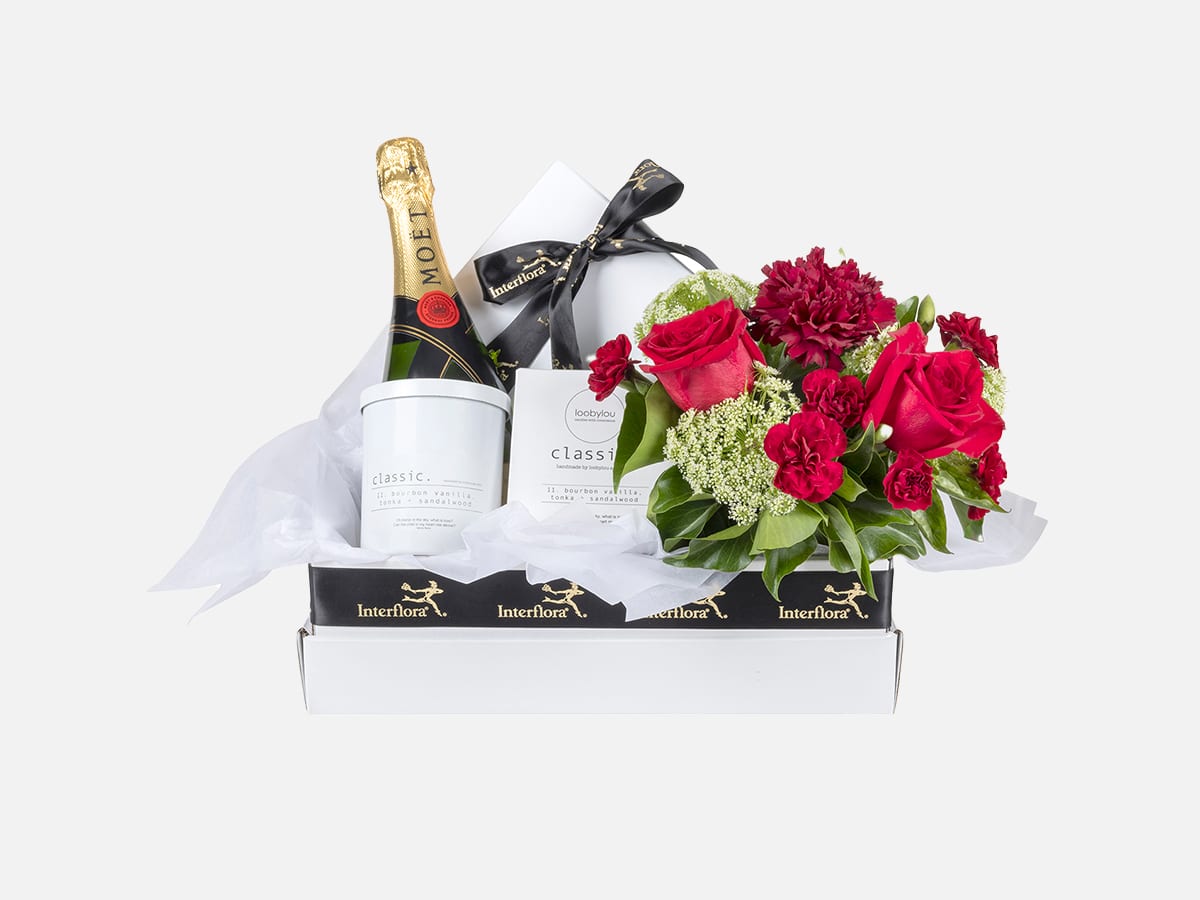 Interflora Sparkling Sweet Love Hamper
In partnership with Interflora
Interflora's elegant 21+ Best Father's Day Gifts. A complete romantic package, the Sparkling Sweet Love Hamper comes chock full of the following sensual delights: gorgeous flowers within a vase, delicious chocolates, champagne, and a premium candle. If you're looking to get those endorphins flowing, this is the 12 Best Sexual Gifts for the Naughty List. You're also welcome to peruse Interflora's entire selection of Valentine's Day goodies, with products starting at $69.
Speaking from a male point of view, the Sparkling Sweet Love Hamper is the ultimate purchase because it puts everything you could ask for in one convenient place. The fact that it's being offered by one of the world's biggest and most established flower and hamper delivery networks means you can expect meticulous presentation and palpable quality. This is a no-brainer gift if we ever saw one and the name says it all. Order one by 5pm Feb 13th 2023 for guaranteed delivery on Valentine's Day and click here for delivery Terms & Conditions. Expect some serious swooning in return. – AU$334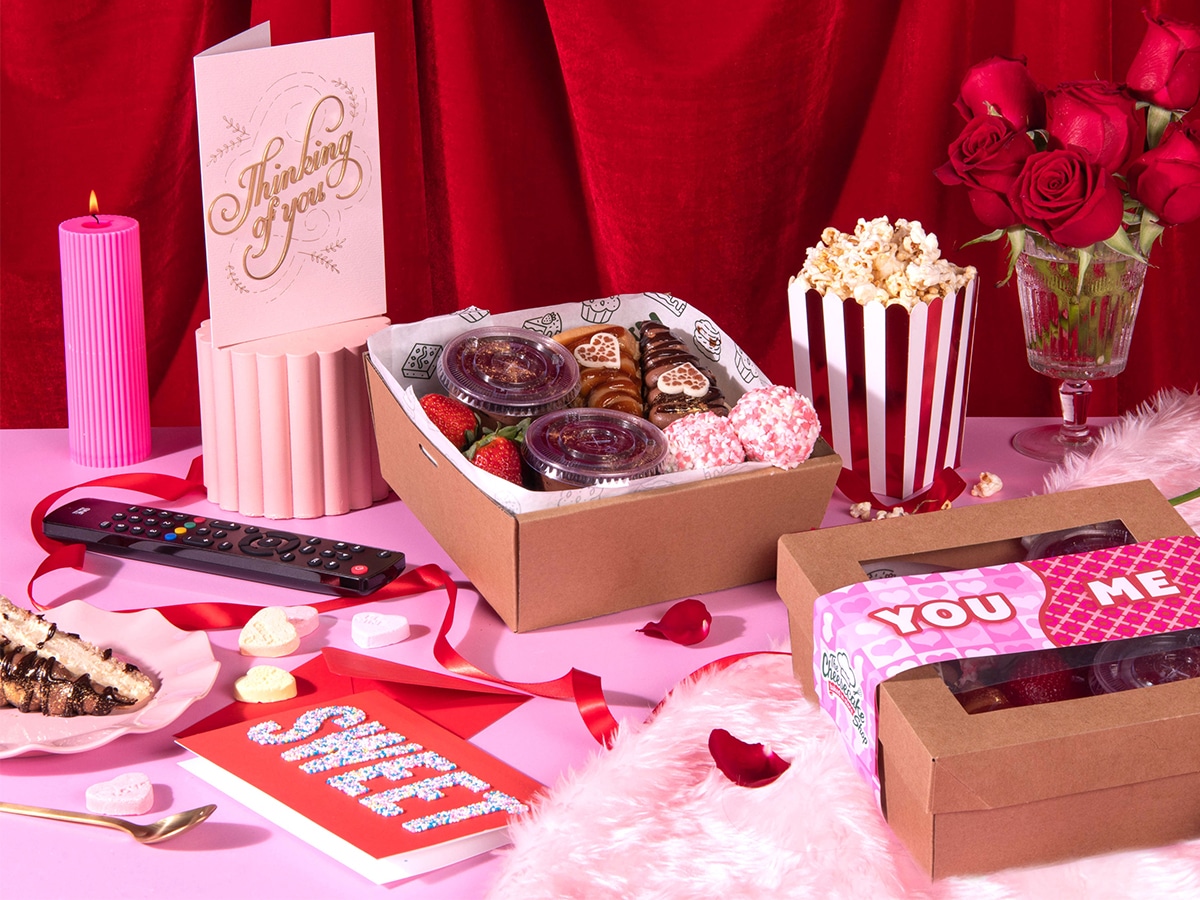 The Cheesecake Shop Valentine's Day Dessert Box
In partnership with The Cheesecake Shop
Tantalise your taste buds and delight your partner in the process by picking up a Valentine's Day Dessert Box from The Cheesecake Shop. Perfect for two, this exclusive gift of delectable decadence is portable enough to be taken anywhere. Enjoy it at the movies, the beach, on a picnic, in the comfort of your own home, or wherever your heart (and palate) desires. The Cheesecake Shop only has a limited number of boxes available so pre-ordering online is absolutely essential!
You should be getting hungrier just thinking about this bounty of deliciousness so imagine the excitement of sharing it with your loved one on Valentine's Day. Each box includes the following goodies: 2 baked cheesecake slices in a chocolate hazelnut and Lotus Biscoff flavour, 2 black forest mousse cups finished with a hard chocolate top and edible gold dust, 2 cake pops, and fresh strawberries. Pre-order now while supplies last and prepare yourself for a night of epic indulgence.- AU$34.95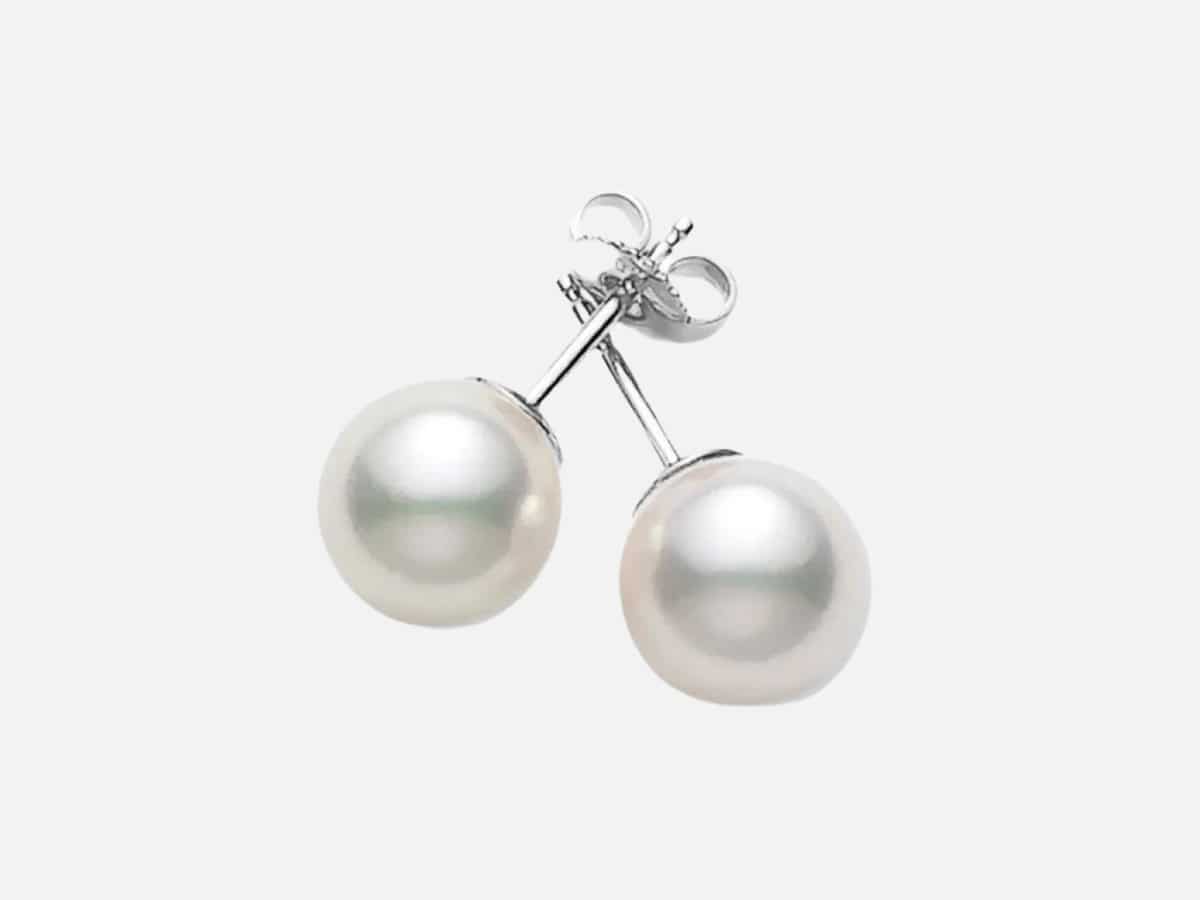 Mikimoto 6mm Akoya Cultured Pearl Stud Earrings
In partnership with Kennedy Watches & Jewellery
Acclaimed Japanese jeweller Mikimoto has exclusively launched in Australia with Kennedy, offering the world's finest selection of cultured pearl jewellery. For proof of the brand's immaculate craftsmanship, look no further than the 6mm Akoya Cultured Pearl Stud Earrings. Hailing from the brand's Everyday Essentials collection – where timeless tradition meets modern innovation – they deliver no shortage of sophisticated style and make a perfect accompaniment to a variety of dress codes and ensembles. They're also one heck of a Valentine's Day gift!
Using premium materials to create a wearable work of art, Mikimoto's earrings affix A-grade Akoya pearls to thin arms of pure 18K White Gold. Each pearl is cultured in Japan by way of a rigorous selection process, resulting in the best possible quality. This is the kind of jewellery that inspires gasps of delight upon first glance before going on to become one of your partner's most prized possessions. You did good! — AU$700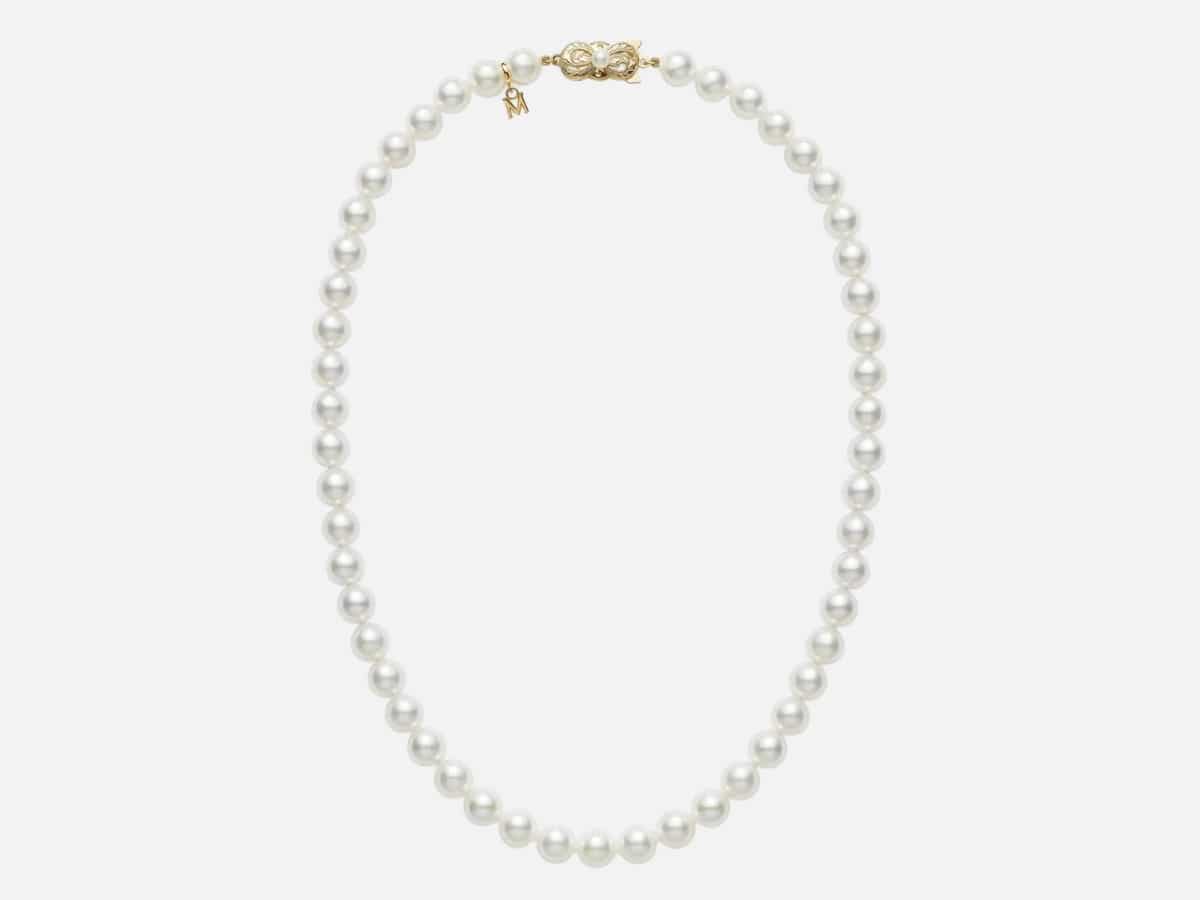 Mikimoto Akoya Cultured Pearl 18K Yellow Gold Strand Necklace
Consider pairing the Mikimoto 6mm Akoya Cultured Pearl Stud Earrings with Mikimoto's Akoya Cultured Pearl 18k Yellow Gold Strand Necklace, another example of the brand's incomparable craftsmanship, which has been honed over the course of more than 120 years. This 16-inch necklace features 8.5mm Akoya cultured pearls with a Mikimoto signature clasp in 18K yellow gold, and we guarantee your significant other will have a very happy Valentine's Day indeed if they're fortunate enough to unwrap it on February 14.
No matter the occasion or the dress code, this necklace will lend any ensemble the kind of understated sophistication that's become synonymous with Mikimoto name. Impeccably finished, it's an inarguably timeless piece that will be cherished for decades to come.— AU$5,500
6mm Akoya Cultured Pearl Stud Earrings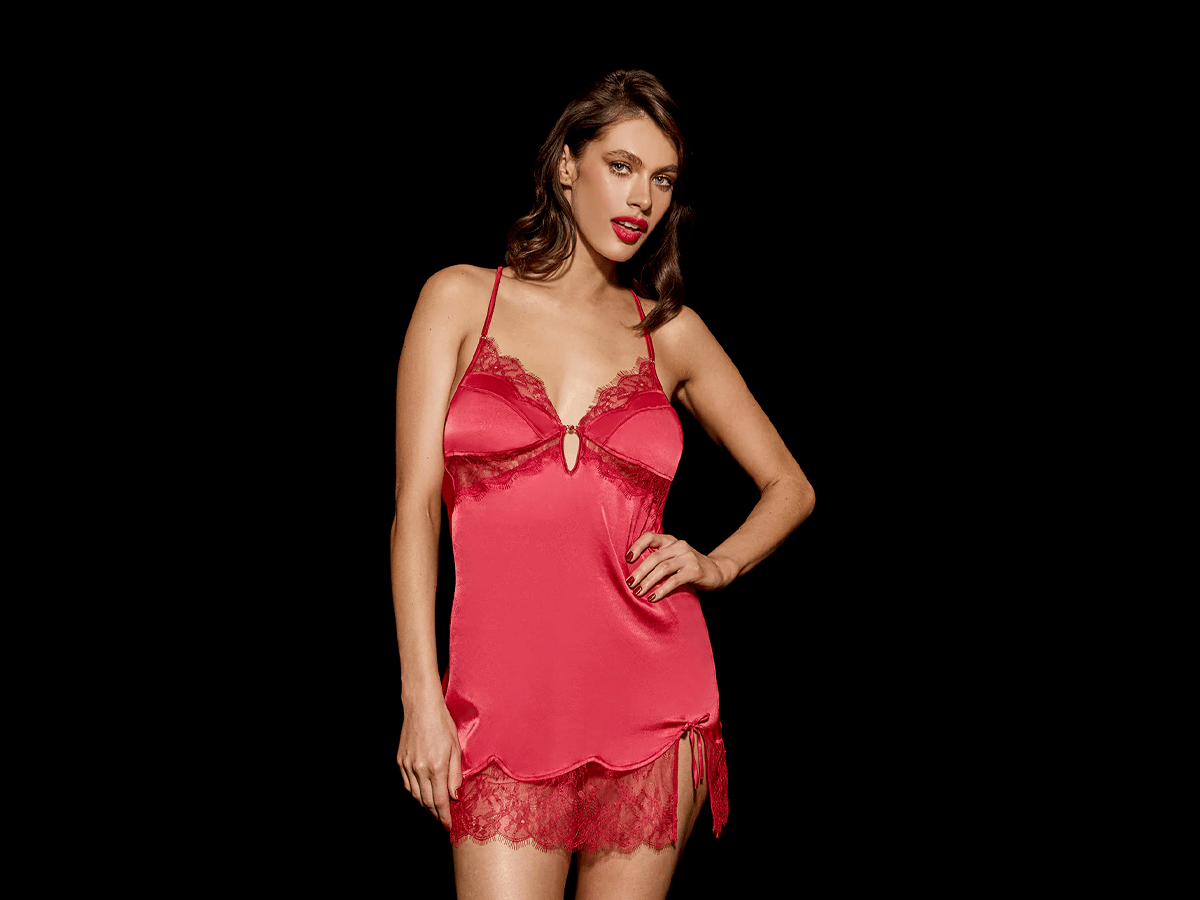 Honey Birdette Amy Chemise Loungewear Set
As she slips into her silky-smooth Amy Chemise Loungewear Set, she glides her fingers along the red satin finish, fiddling with the decadent lace trimming and gold-plated hardware. Beckoning you over with one hand, the other pulls delicately on the dainty red crystal positioned in the middle of the red slip before unfastening the satin robe to reveal a lacy red Brazilian brief, or if she's showing off, a matching red thong. Dubbed their "most seductive sleepwear with a touch of elegance and eyelash lace", turn up the passion with Honey Birdette this Valentine's Day. – AUD$250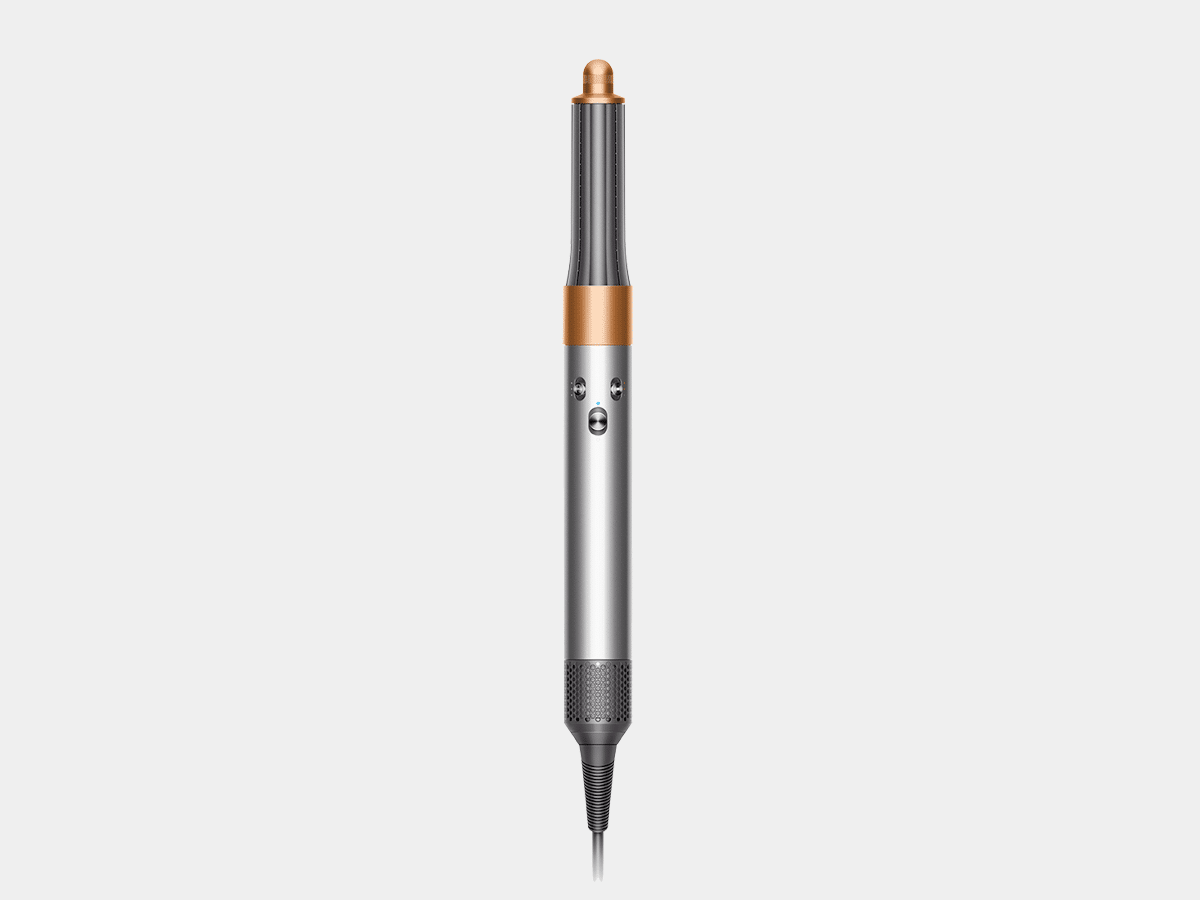 Dyson Airwrap
Tonight, she'll be getting ready with the Dyson Airwrap multi-styler. Featuring re-imagined attachments suitable for hair shorter than chest length, the Dyson Airwrap now offers barrels to curl and wave in either direction, brushes to control and shape, and a multi-functional Coanda smoothing dryer to dry, smooth and hide flyaways. – AUD$899
Moncler Pour Femme Fragrance
Moncler knows a thing or two about luxury and the Pour Femme Fragrance is a perfect example. Not only does the release boast a floral woody musk with notes of bergamot, jasmine Sambac, vanilla, cedar and sandalwood, but it's also rife for a personalised message. The bottle design has an LED display that you can change on a whim, allowing you to express your gratitude for that special someone in your own words. -AUD$300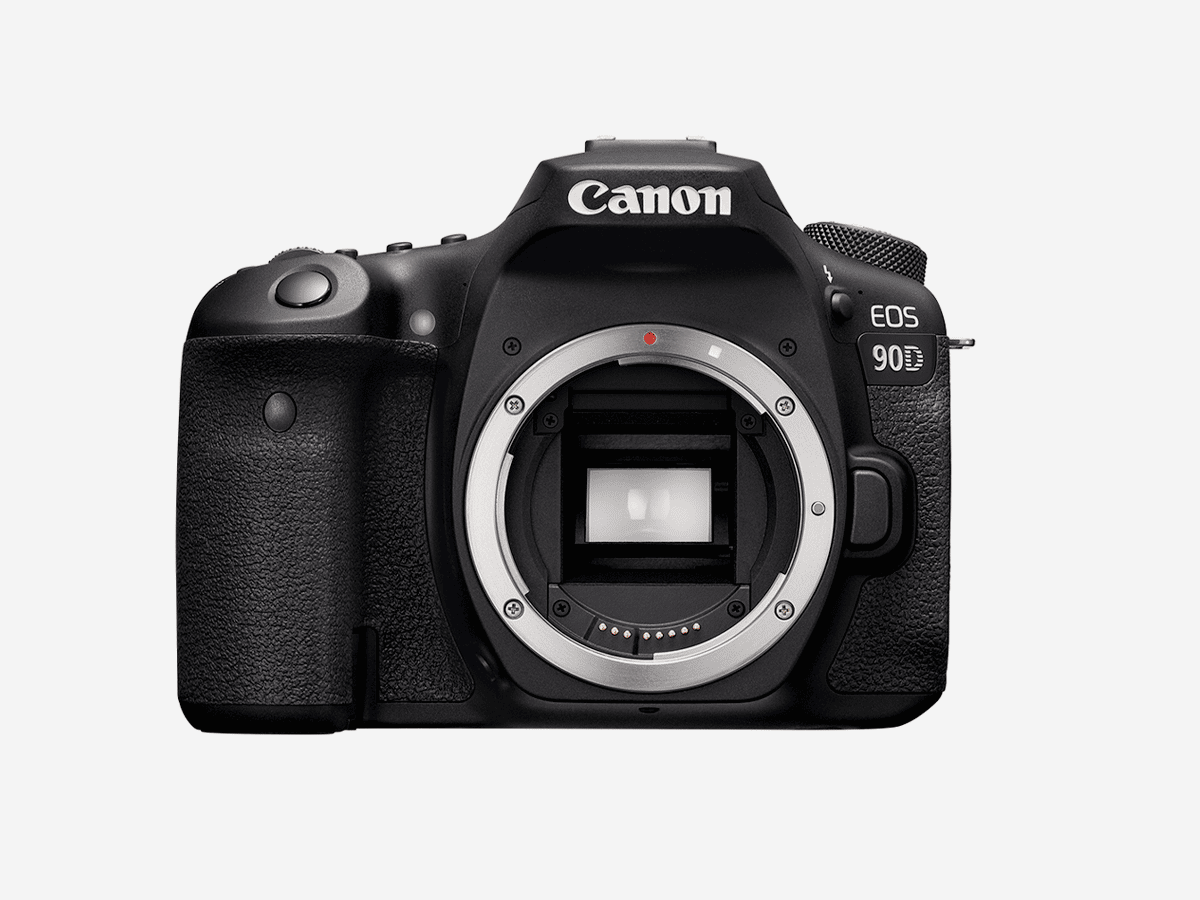 Canon EOS 90D Camera
While admiring your girl's new loungewear set, you notice something else in the room: the Canon EOS 90D and the tally light is on. Capable of shooting high-quality 4K (30p/25p) movies using the camera's Dual Pixel CMOS AF system and 32.5 megapixel APS-C size sensor, upgrade your home movies with a newfound "freedom to record cropped or uncropped." If she wants to slow things down, Full HD at 120p video recording delivers "those gorgeous and smooth slow motion shots." As for the photo shoot, you can capture 10 frames per second of continuous shooting with full autofocus tracking for those action shots. "With the EOS 90D, enjoy fast, continuous shooting from any angle", so don't forget to limber up! – AUD$1,529 (body only)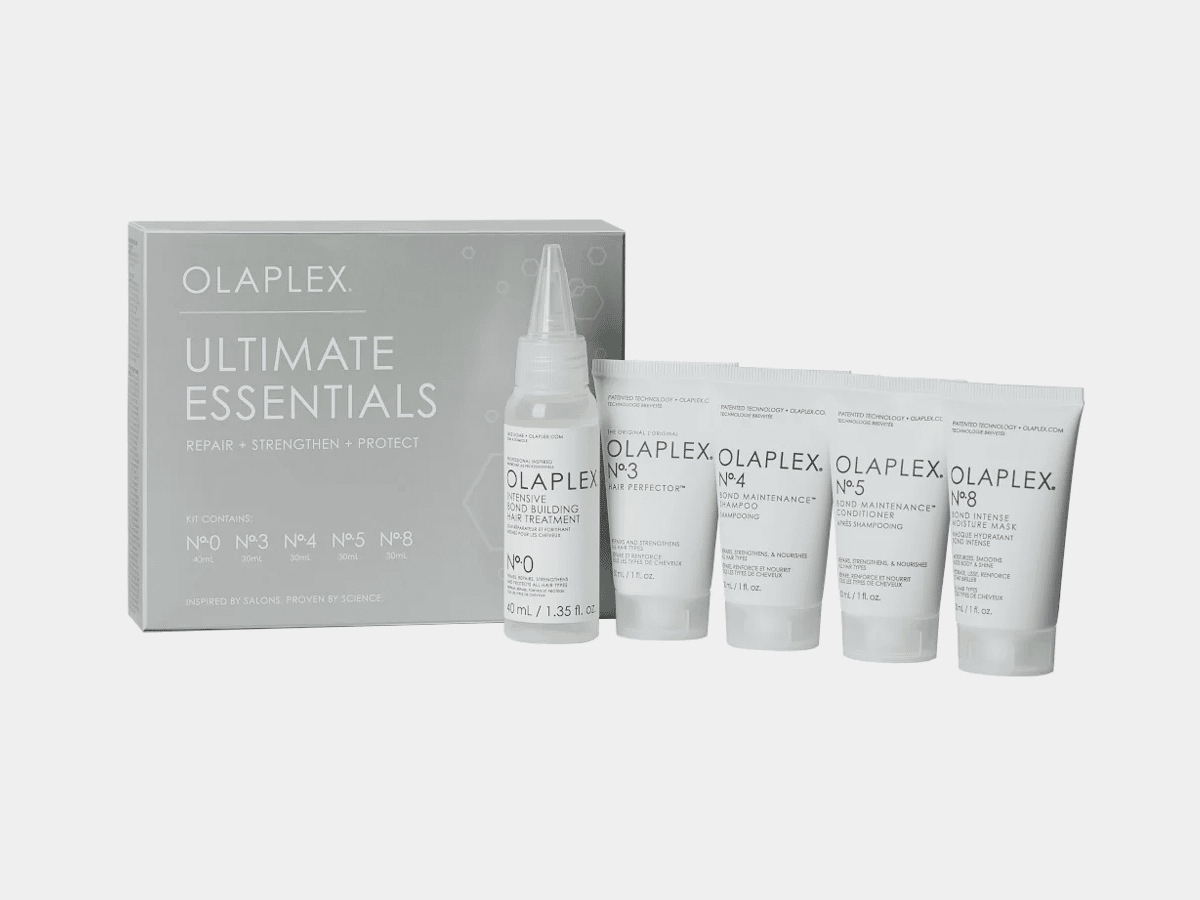 Olaplex Ultimate Essentials Kit
While you're here, the Olaplex Ultimate Essentials Kit is another winning kit, this time with travel-friendly premium hair treatment and styling products. In their own words, this limited-edition suite of cult Olaplex products is "the perfect travel companion for the Olaplex obsessed." There's the No.0 treatment for dry hair, the No.4 Hair Perfector, the No.4 and No.5 maintenance shampoo and conditioner duo, plus the option to swap out the conditioner for their No.8 Moisture Mask. According to Olaplex, it has everything she needs to achieve her "shiniest, smoothest, healthiest mane." – AUD$54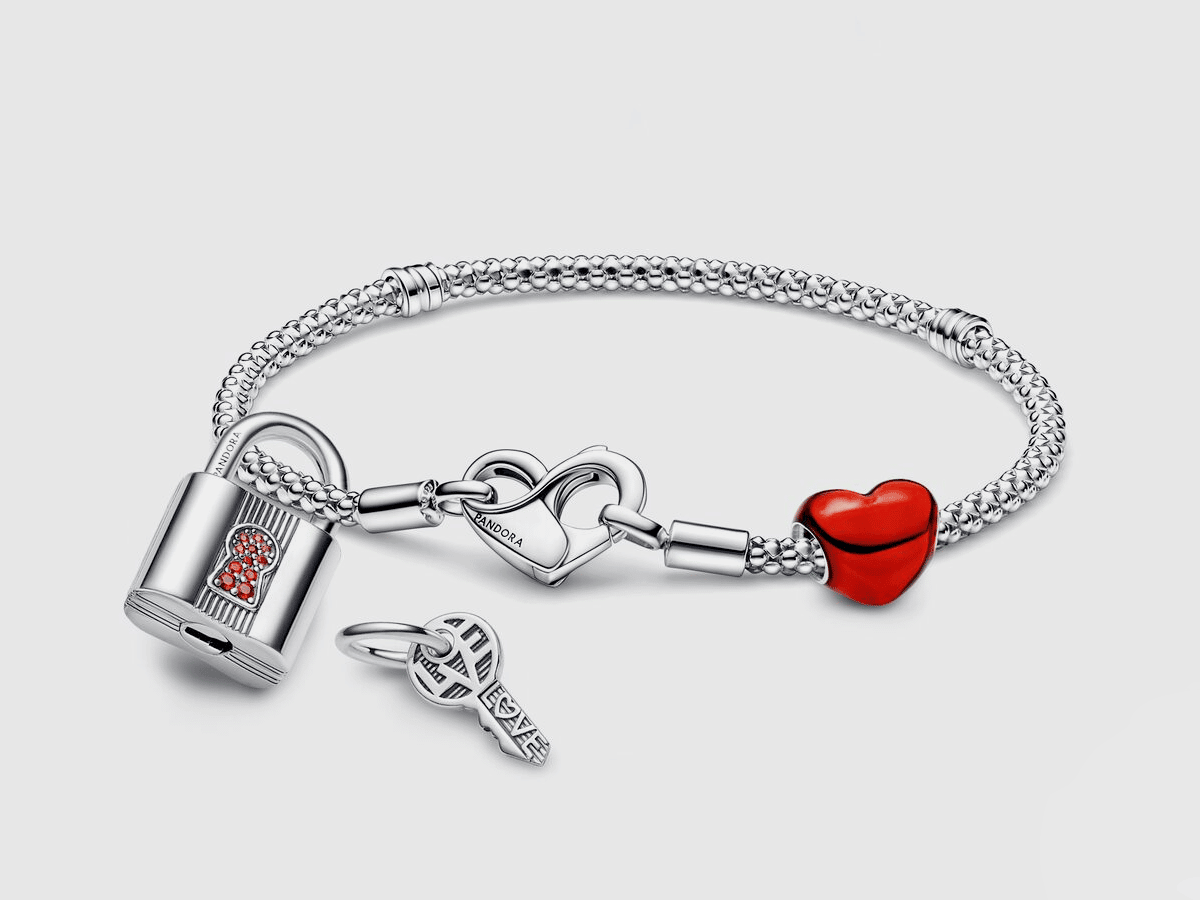 Pandora Padlock & Heart Charm and Bracelet Set
This unique Padlock & Heart Charm and Bracelet Set is all you need to tell her she has the key to your heart. Worn around the neck or attached to the Pandora Moments Studded Chain Bracelet, let her decide where their love lies with this stylishly flawless jewellery set. The collection includes the Padlock and Key Dangel Charm, "inspired by the locks placed on bridges by lovers all around the world", and a Metallic Red Heart Charm for a pop of romance and colour. – AUD$267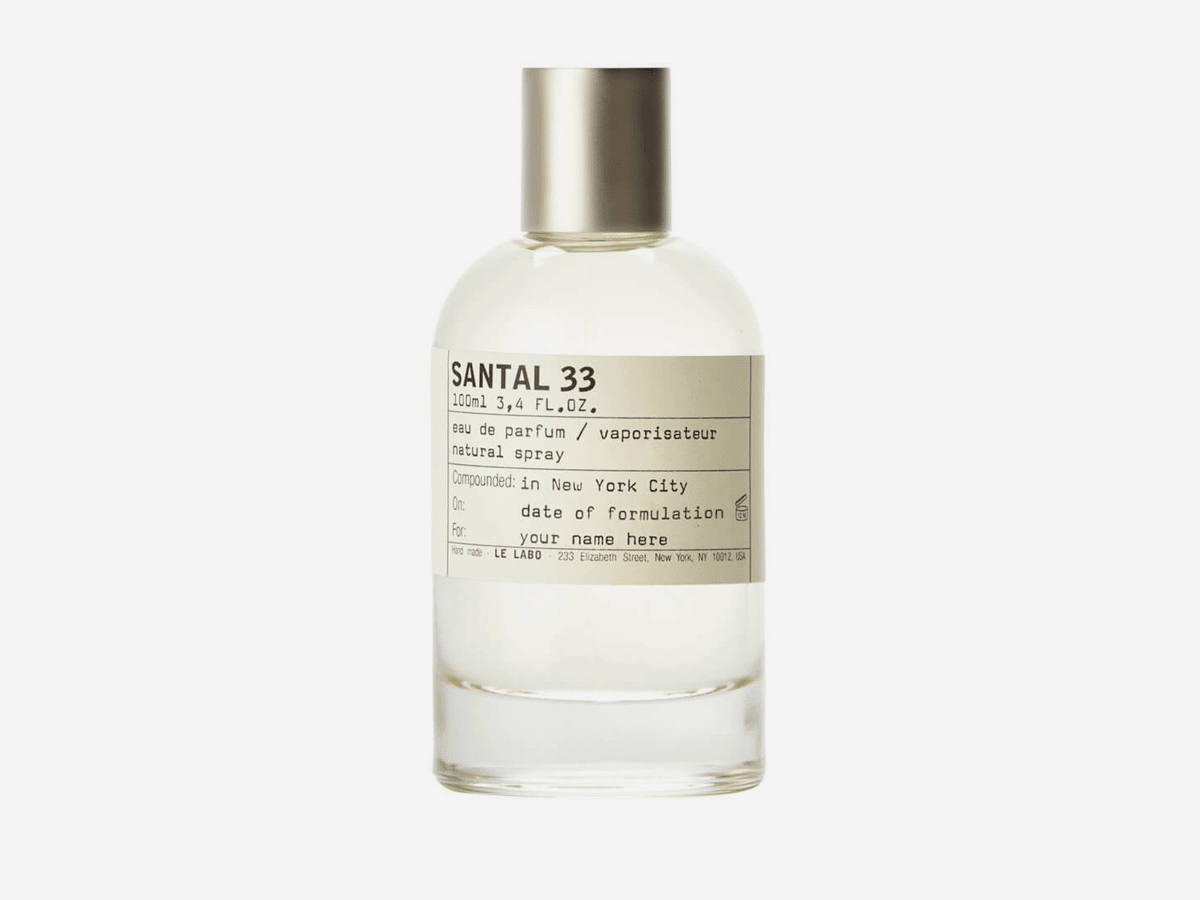 Le Labo Santal 33
But what's that in the air? An intoxicating smell of cardamom, crackling notes of iris and violet, a spicy, leathery, musky fragrance of smoking Australian sandalwood and cedarwood wafting from the beautiful lady before you. Described as "an open fire… The soft drift of smoke… Where sensuality rises after the light has gone", SANTAL 33 is a temptation for the senses, or in their own words: an "addictive comforting scent." – AUD$320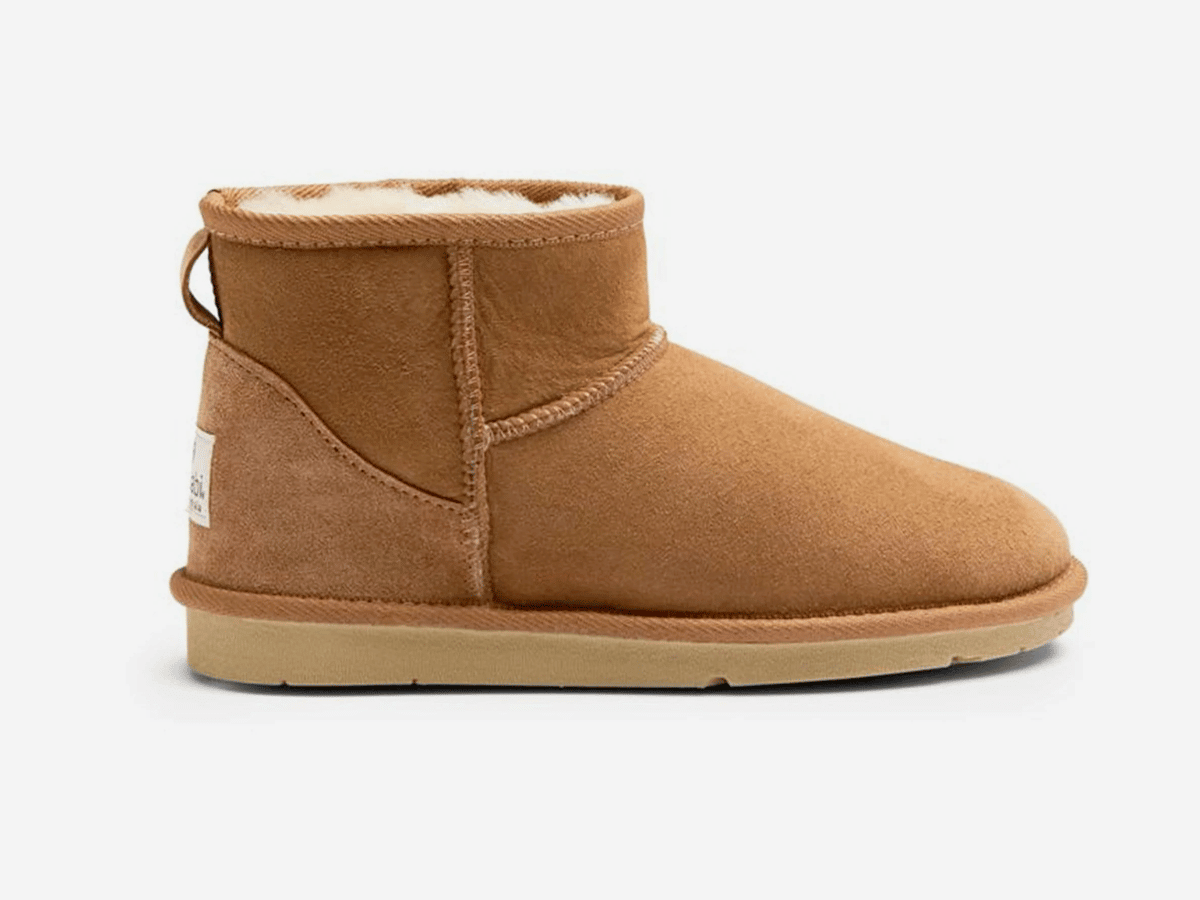 UGG Classic Mini
That morning, you smile with glee as she potters around the place, wearing her new pair of UGG boots. The UGG Classic Mini is a low-cut version of the Australian icon, with all the softness and warmth of the original thanks to the 100% twin-faced Australian Sheepskin and pure wool comfort. The high-quality sheepskin has antimicrobial properties, regulates temperature and wicks moisture away from your feet, so no matter where she goes, her feet will be cradled in total comfort. – AUD$199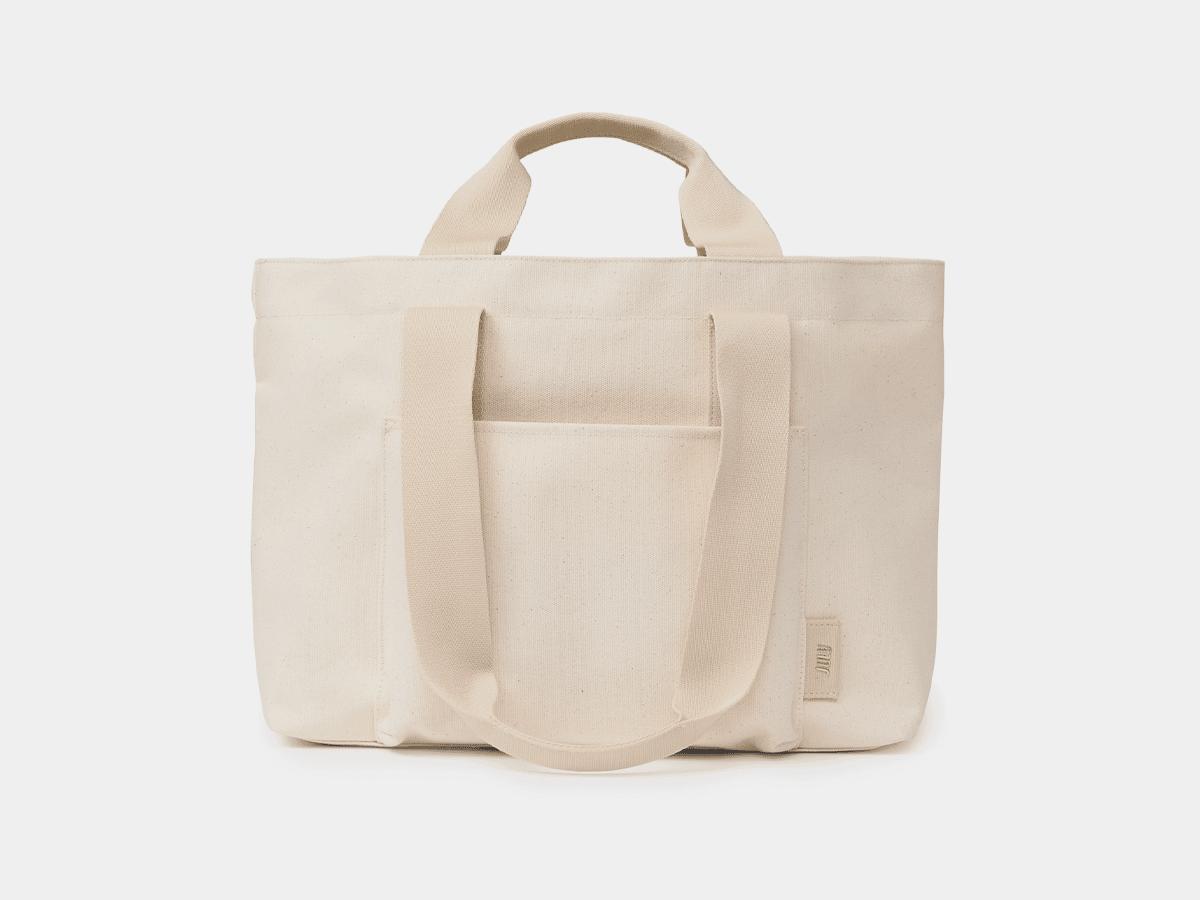 July Everyday Tote – Large
Your eyes move from her R.M.'s to the Everyday Tote bag hanging from her shoulders. Its form-holding 100% cotton canvas construction was the ideal combination of work-casual attire. With a dedicated laptop sleeve, drink bottle holder, and luggage pass-through band; it'll look great on your way through the International Terminal before our holiday. Plus, the Hidden QuickPass magnetic pocket for sensitive items offers extra travel security and peace of mind. – AUD$165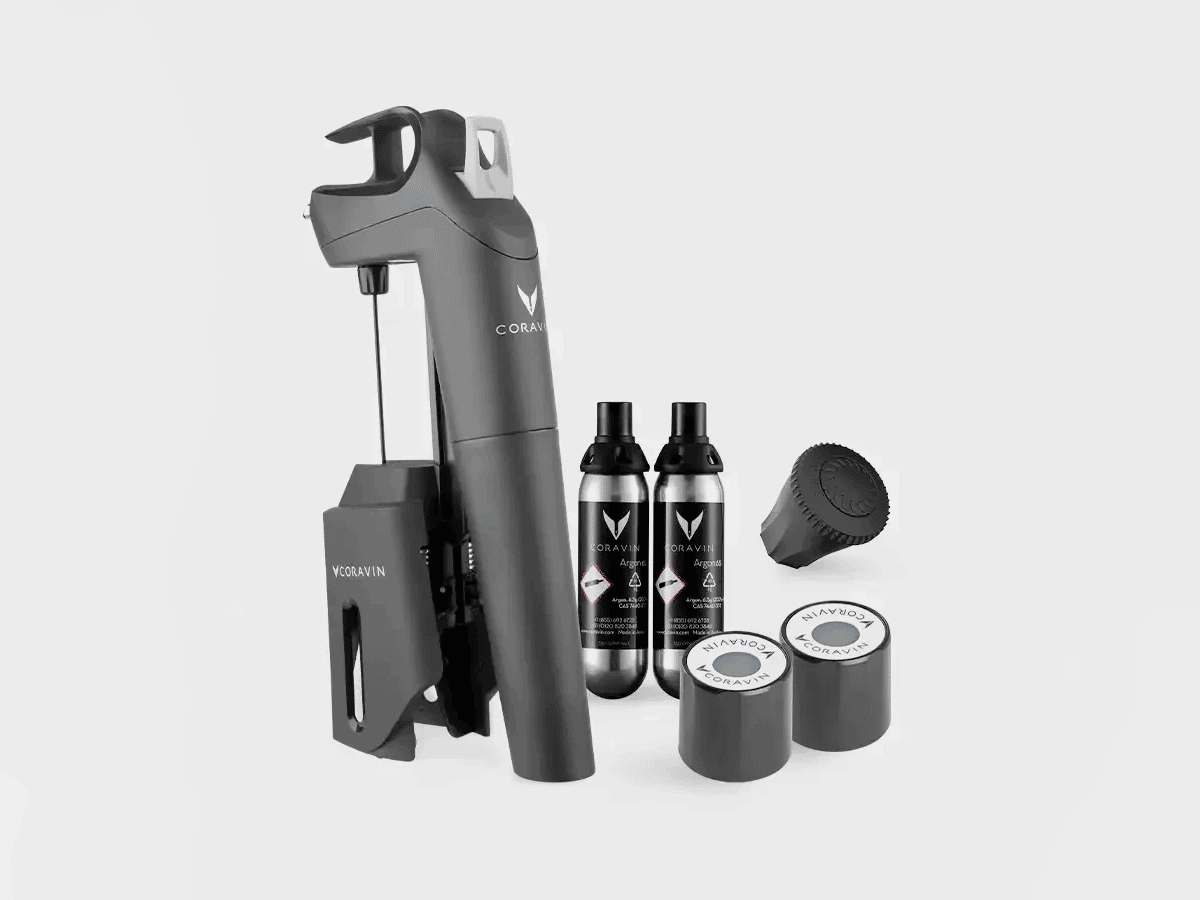 Coravin Timeless Three+
You also hid a bottle of wine behind the couch for later that night alongside the Coravin Timeless Three+ Wine Preservation System. More than just a straightforward and mess-free way to open, decant and pour wine, this ingenious device does it all without removing the cork. And even if you don't happen to finish the bottle before things get frisky, don't worry. Timeless Three+ will preserve your wine for "weeks, months, or even years." – AUD$399.95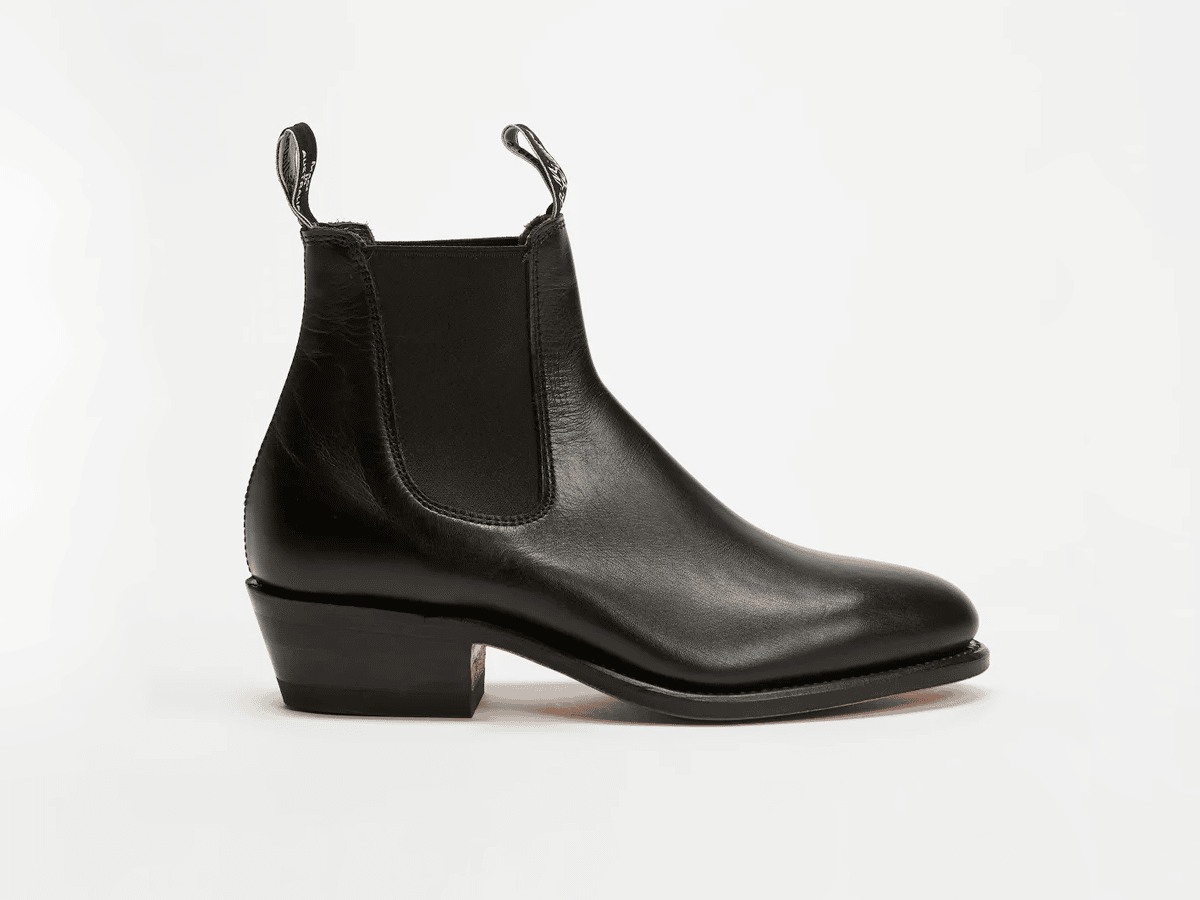 R.M. Williams Women's Lady Yearling Boots
Living busy lives in the hustle and bustle of the city, after-work drinks and a candle-lit dinner at their favourite restaurant was the only romantic reprieve these two could find. She arrives, looking gorgeous as ever, but this time, she's wearing a pair of R.M. Williams Women Lady Yearling Boots. You left them wrapped up by her bed before you left for work that morning. Their sleek, narrow profile and height-enhancing 4.5 cm block heel were the perfect addition to her work wardrobe. If she loves the Black Yearling boots so much, you might have to get her a pair in Chestnut brown. – AUD$649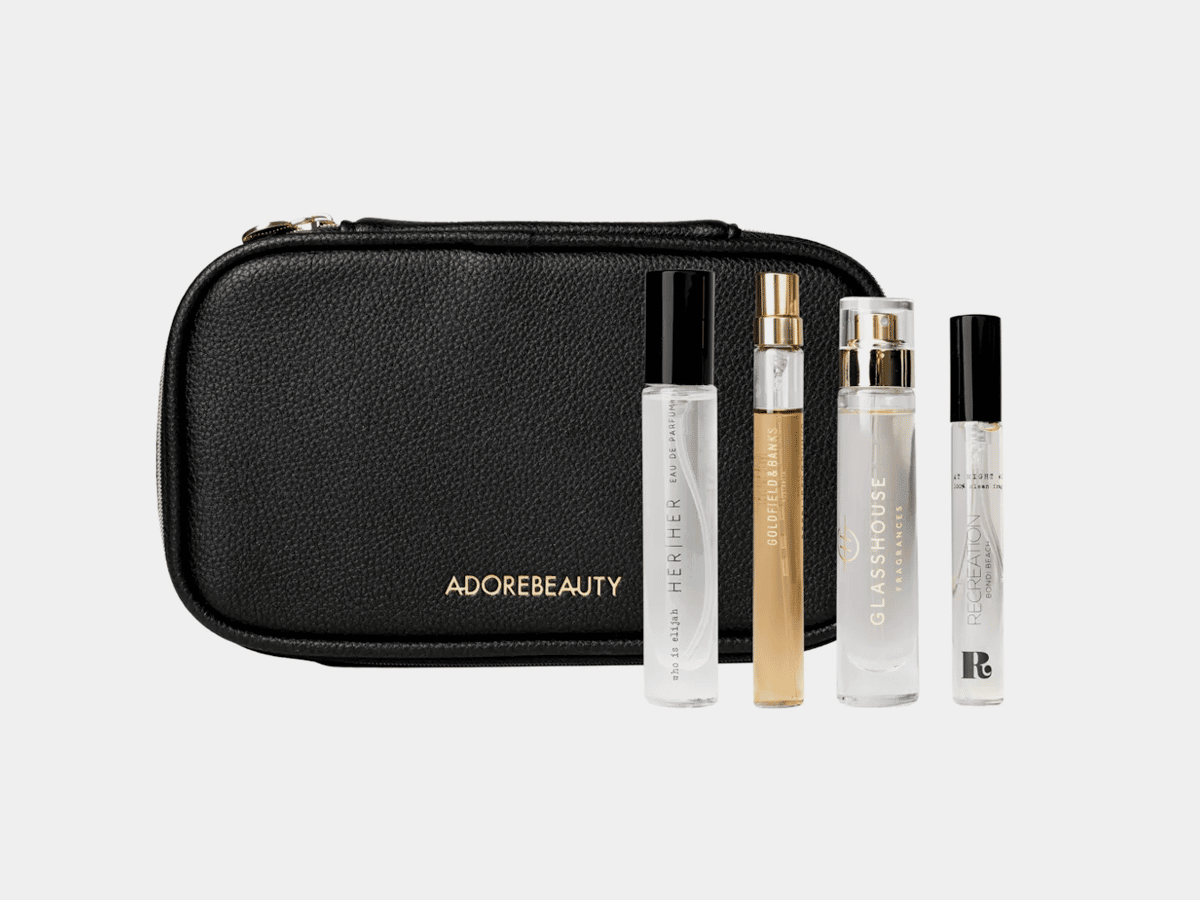 Adore Beauty Scents of Australia Fragrance Sampler Bag
She's an indecisive girl that needs more than one option to satisfy her desires. And if she's going on holiday, she needs more than one fragrance. Thankfully, the Adore Beauty Scents of Australia Fragrance Sampler Bag caters to her every need with four travel-sized scents from some of the most popular local fragrance brands, "from fresh to gourmand to sensual", including Glasshouse Fragrances, Who Is Elijah, Goldfield & Banks and Recreation Beauty. And to top things off, each bottle is nestled inside a limited edition Adore Beauty travel pouch, made from black vegan leather and gold-toned accents. – AUD$89.95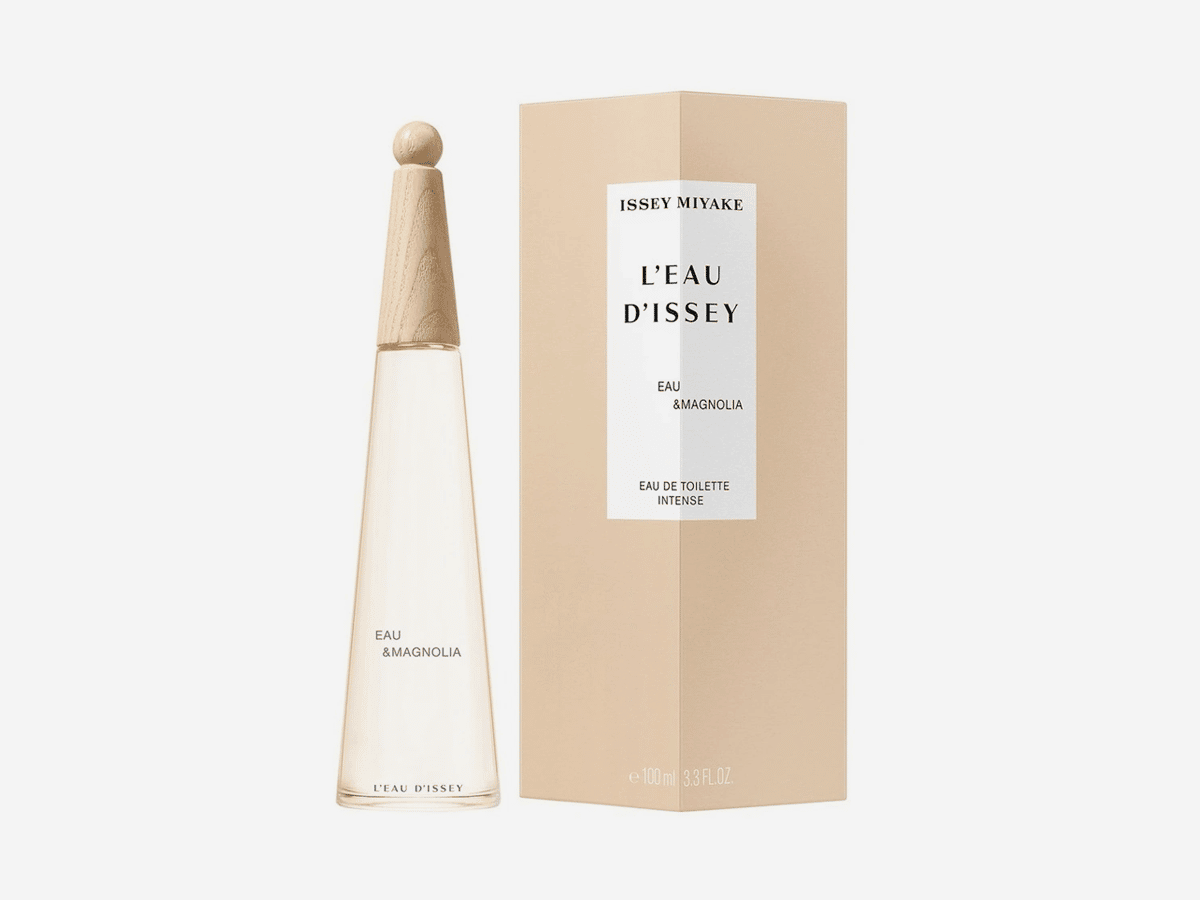 Issey Miyake L'Eau d'Issey Eau & Magnolia EDT Intense
When you achieve perfection, you don't mess with the formula. That's the ethos behind Issey Miyake's L'Eau d'Issey Eau & Magnolia EDT Intense. Simple and radiant, the fragrance arrives bursting with bergamot on the top notes, with the heart boasting a floral bouquet of magnolia notes enhanced by an aquatic freshness. Seriously good stuff. – AUD$198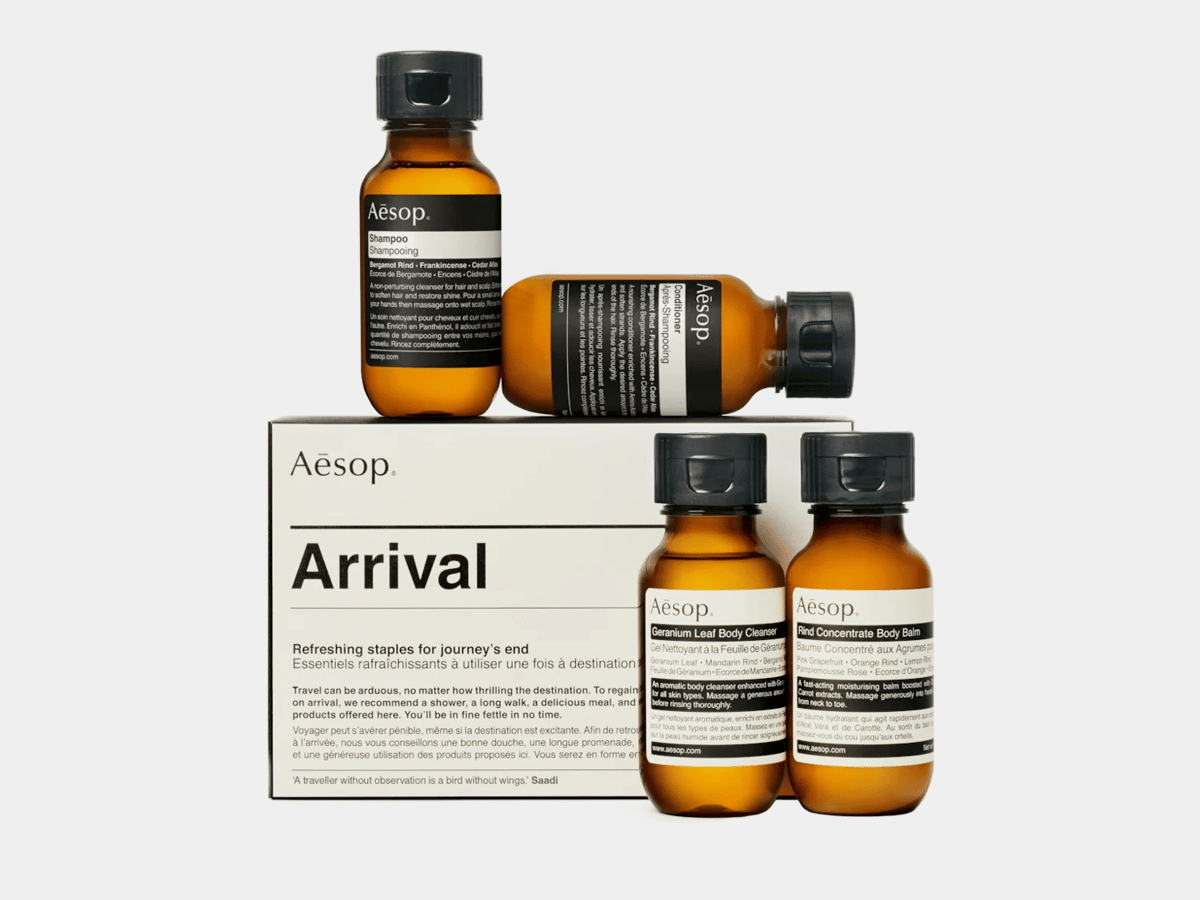 Aesop Arrival Kit
Travelling can take its toll on even the most experienced travellers. Aesop reckons, "there's no better balm for the soul than a well-formulated cleanse." With four of its best-selling products to keep your hair and body looking their best, we're inclined to agree. Whether she's getting ready in front of the hotel mirror or touching up mid-flight, the Aesop Arrival Kit ensures she's well-maintained no matter where you're travelling. – AUD$41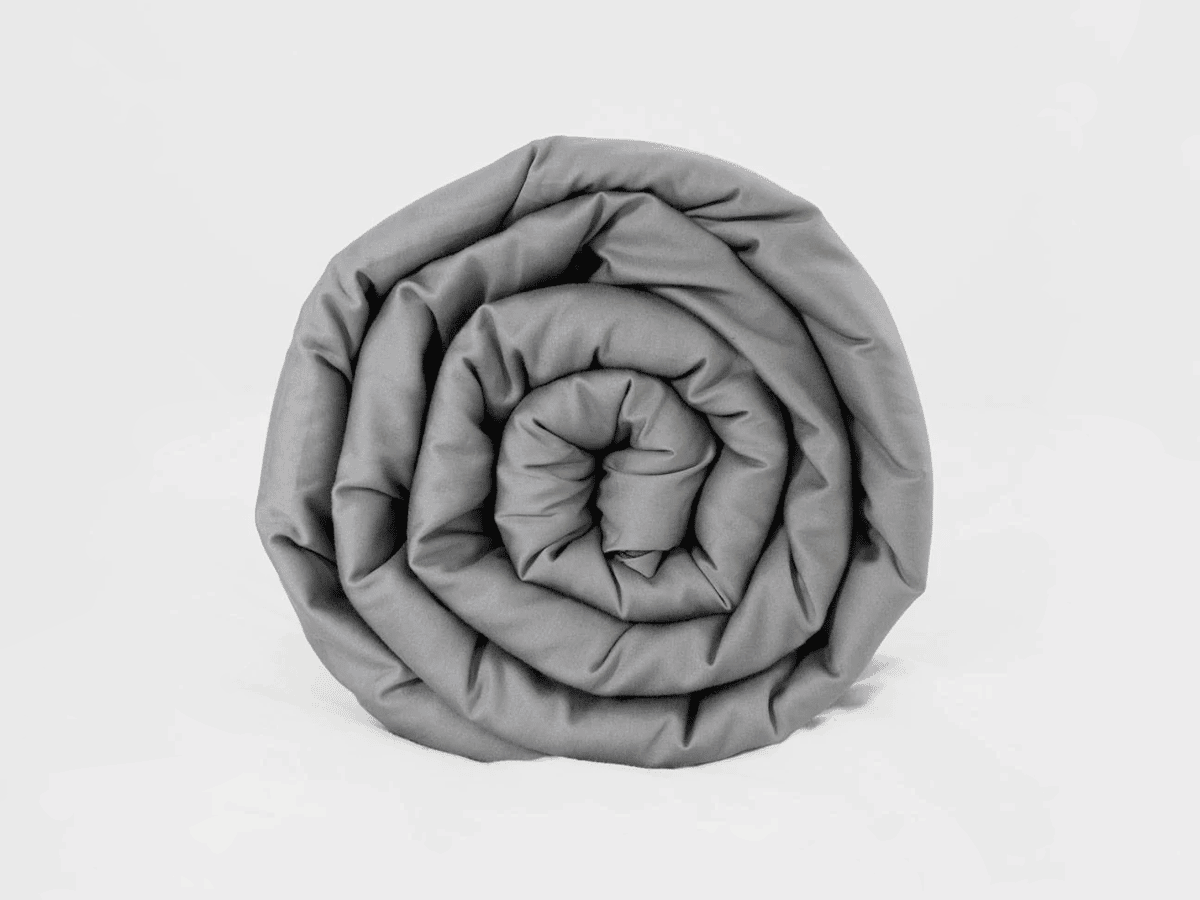 Therapy Bamboo Weighted Blanket
Hot sleeper or not, it's hard to escape the heat in the middle of summer when it's bedtime. It's even harder if things get a little hot and steamy before bed, in which case, you'll be thankful for the moisture-wicking technology inside the Therapy's Bamboo Series weighted blanket. These weighted blankets are made from 100% breathable bamboo lyocell thread and loaded with high-density glass dura beads sewed into separate 10 x 10 cm pockets, ensuring that the weight is distributed evenly throughout your entire body. The eco-friendly bamboo fabric is highly breathable and feels terrific on the skin, making it ideal for those hot summer nights. – AUD$255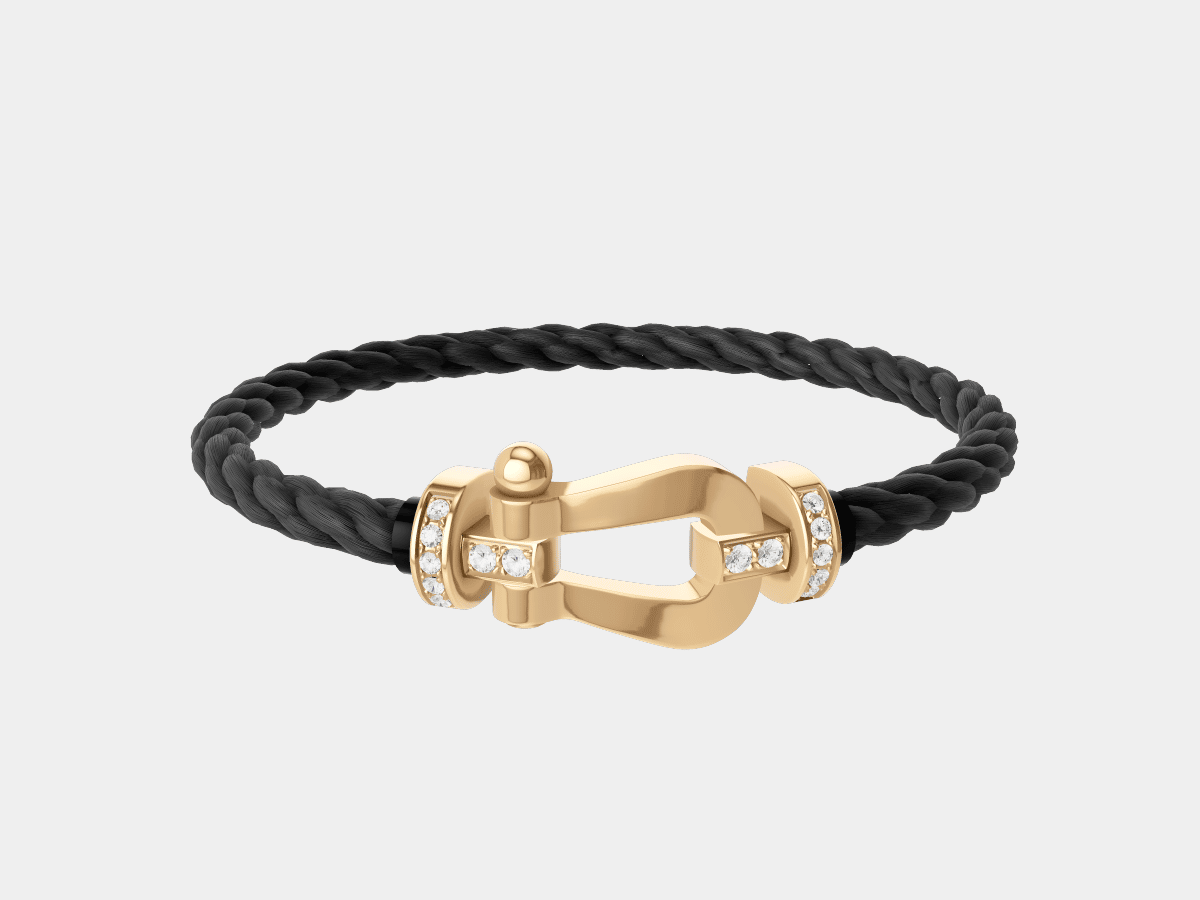 FRED Force 10 Bracelet
At dinner that evening, you reach into your jacket pocket to reveal what could only be a jewellery box containing something marvellous. Opening the case ever-so-slowly, you reveal the Force 10 bracelet, one of the Maison's signature pieces, first crafted in 1966. The woven steel sailing cable wrapped around her wrist contrasts the gold or steel buckle, exemplifying casual elegance. That is until she sees the 18k yellow gold and 14 brilliant cut white (0,28 carat) diamonds. She'll love you for this one. – AUD$8,230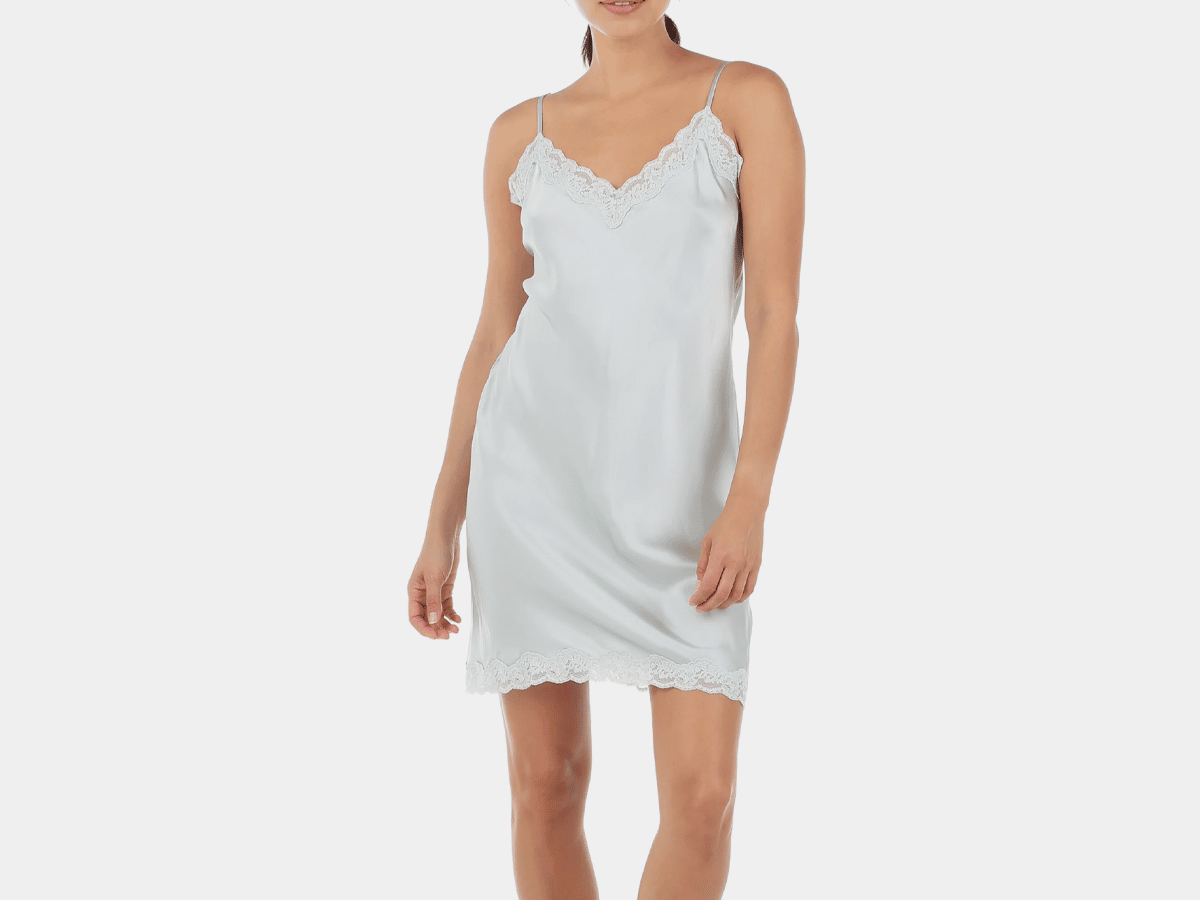 Camille Silk Lace Slip Nighty
While styling her hair, you can't help but admire how she looks wearing her Camille Silk Lace Nightie Slip. It's a classic pure silk slip "designed with ease and luxury in mind" made from 100% silk, styled with a lace trim v-neck, hem, and adjustable straps. No matter her style or theme, you'll find something suitable thanks to various colour options, including Sage, Fuchsia, Pink and Black. – AUD$244.95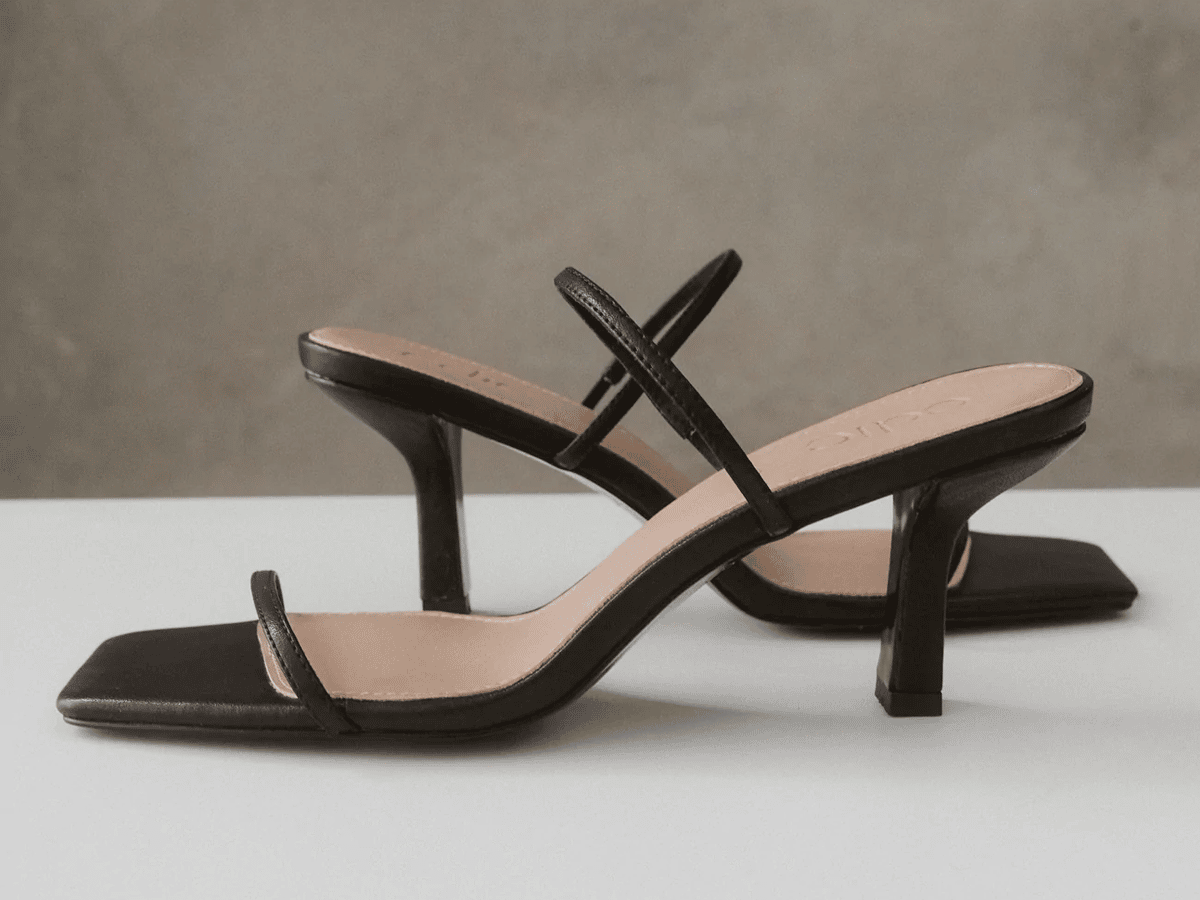 Edie Collective Heeled Vegan Sandals
Pay tribute to Amanda Jo, the founder of Bunny's Buddies, a rescue organisation based in China and Korea that saves, rehabilitates and rehomes dogs from slaughterhouses, kill shelters and the streets. Beyond the obvious goodwill from supporting a good cause, the SGS-certified Recycled Vegan Leather, GRS-certified Recycled PU and Recycled Caster Sole, your girl will feel even better knowing her shoes are as sustainable as they are stunning. – AUD$420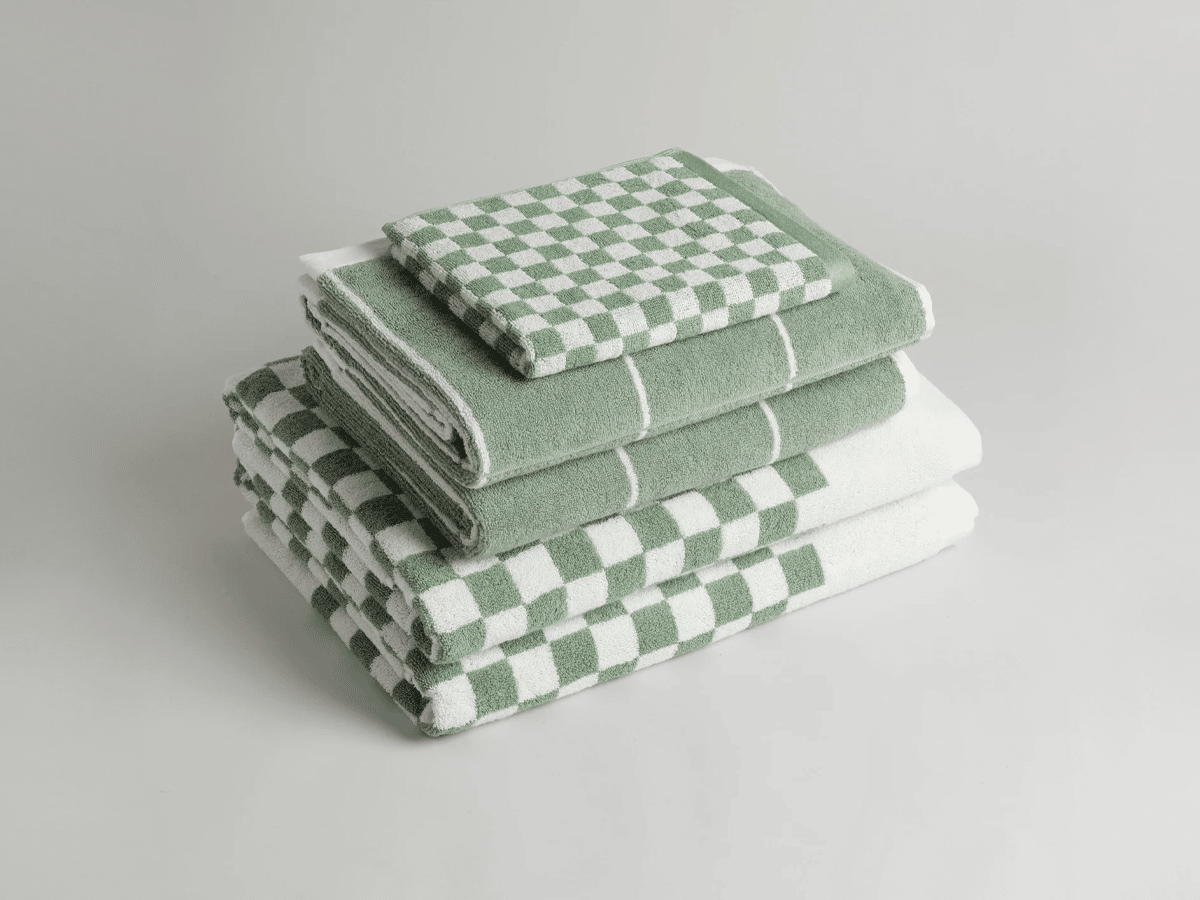 Baina Towel Set
A set of towels made entirely of organic cotton, carefully chosen to include two bath towels, two pool towels, and one hand towel. It has everything she'll need to dry herself off after a dip in the pool or a couple's shower. – AUD$489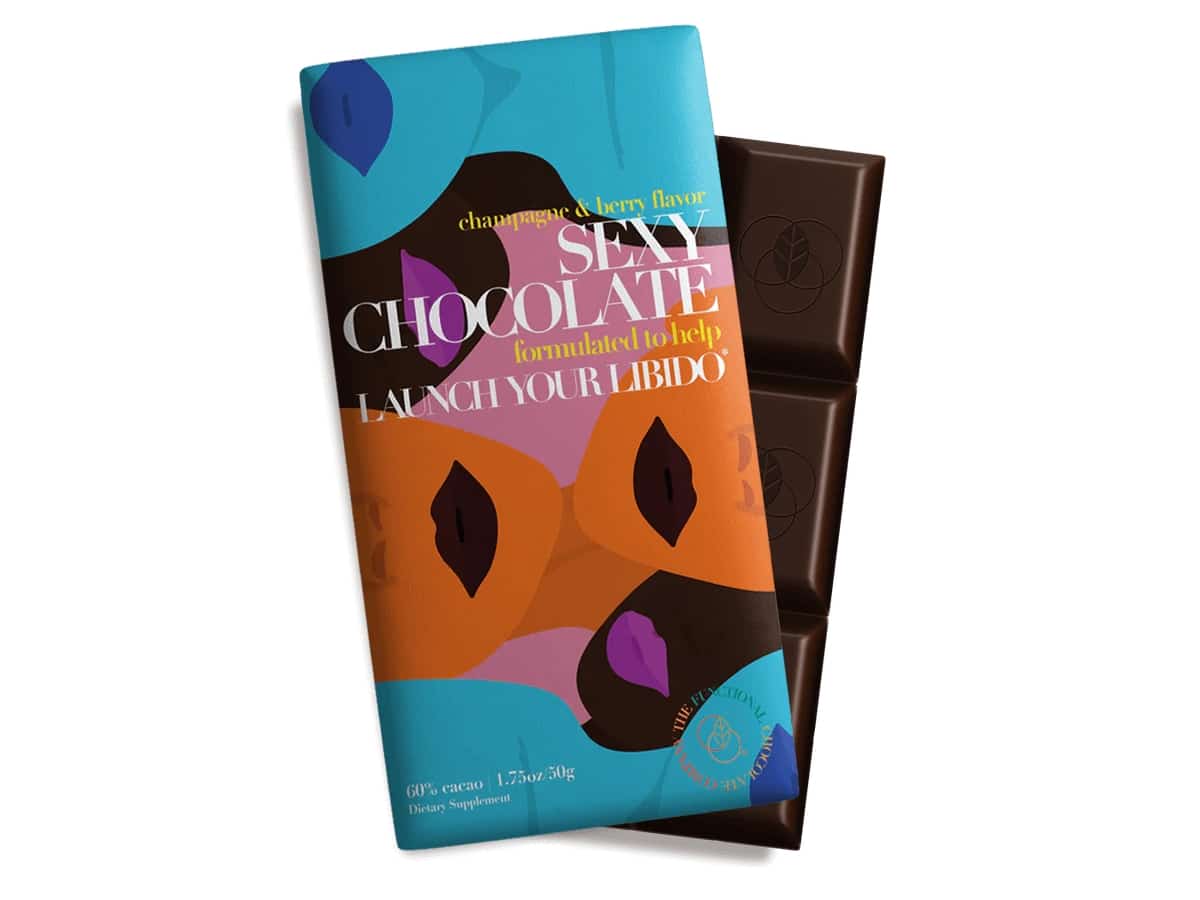 The Functional Chocolate Company Sexy Me Feel Good 6-Pack
Don't get regular old chocolate when you can get functional chocolate instead. Not just delicious, each bar features a carefully selected blend of amino acids, vitamins, minerals, and extracts, so as to help deliver added health and mood benefits. Perfect for Valentine's Day is this champagne berry flavoured sexy chocolate. Yum.
More Gift Guides:
View all of our 2023 Valentine's Day Gift Guides
---
Featured Video from Man of Many