$15M Lodge Offers Treetop Luxury in the Adelaide Hills
On the Mount Lofty House estate stand four Californian Redwood trees. Three of those trees are 170 years old, but one is a recent addition, planted to commemorate the opening of the Sequoia Luxury Lodge. The $15 million lodge features incredible gardens, a wildlife reserve, a home for rescued local animals, natural spring-fed hot pools, and 14 suites.
You'll also like:
Epic Batman Garage in 'Wayne Manor' House in Toorak Melbourne
Inside The Norfolk Project, Burleigh's Nature-Inspired Oasis
The Mountain Refuge Cabin Concept Requires a Helicopter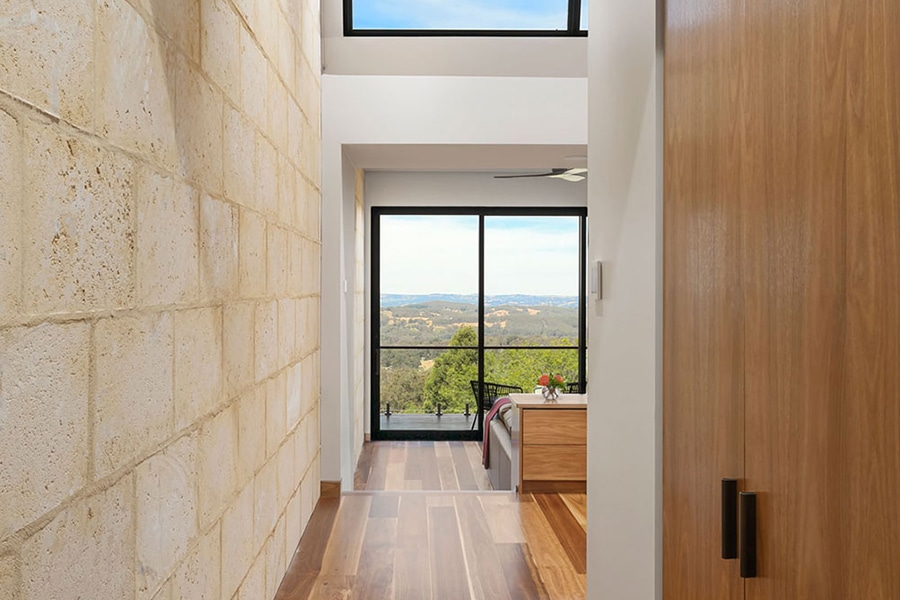 Mount Lofty House is probably best known for the lavish parties that prominent statesman and botanist Arthur Hardy would throw. These parties required amazing backdrops, which Hardy accomplished with his magnificent gardens and equally impressive buildings. It was here that Hardy lived a lifestyle that his wife Martha called "a kind of feudal splendour." The views of the gardens and the surrounding countryside will now be the backdrop for the suites of the Sequoia Luxury Lodge. "A unique aspect of Sequoia," says guest relations manager Max Mason, "almost globally, is that these lodges are at tree level. There's only one other luxury hotel in the world that's at tree level, so here you're facing the canopy, communing with all the birds every morning. It's a spectacular experience." Guests will be treated with sights of native wildlife like kangaroos, koalas, and wallabies as well.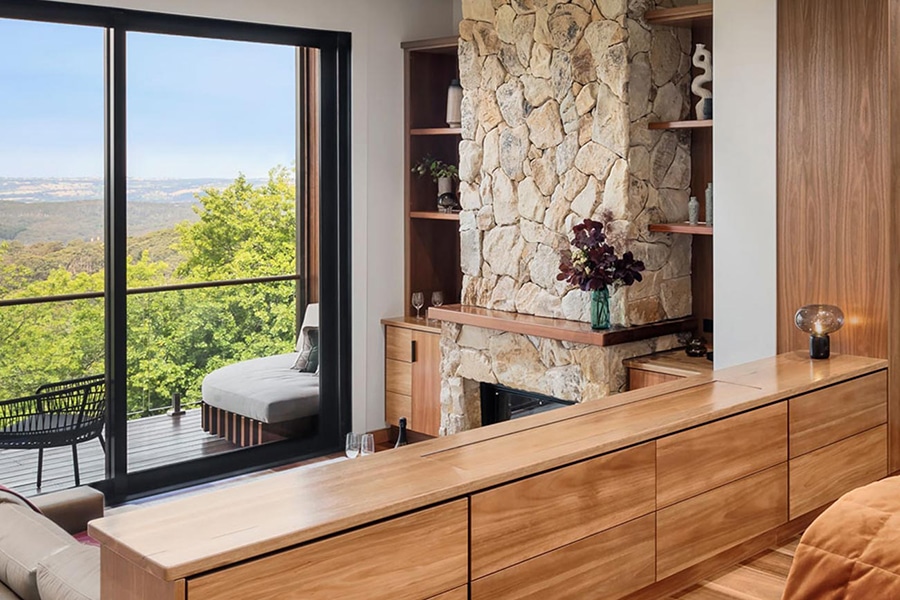 The suites are just as splendid as the nature that surrounds them. Floor-to-ceiling glass windows pull in the world outside, while inside, occupants can relax in local furniture. A Basket Range stone-clad gas fireplace finishes off the luxurious ambience. "The whole place is set to unveil itself like a theatre the minute you walk in. You enter the room and it comes to life," says Max. "I love the drama of it all. The fireplace automatically turns on. The television opposite a lush king-size bed pops up. You're ready to go."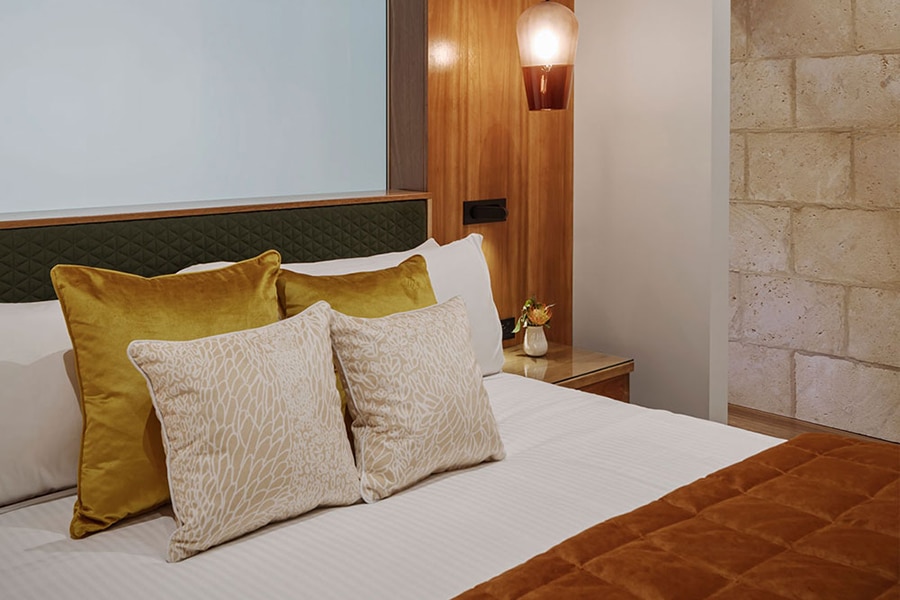 When you do go, there's plenty to do. Tours of the estate as well as experiences with local animals provide plenty of entertainment. And of course, there's the wine tasting and visits to the underground cellar. Plus there's plenty going on locally around Mount Lofty House. The Sequoia Luxury Lodge is the ultimate in pampering getaways, and an experience you won't soon forget.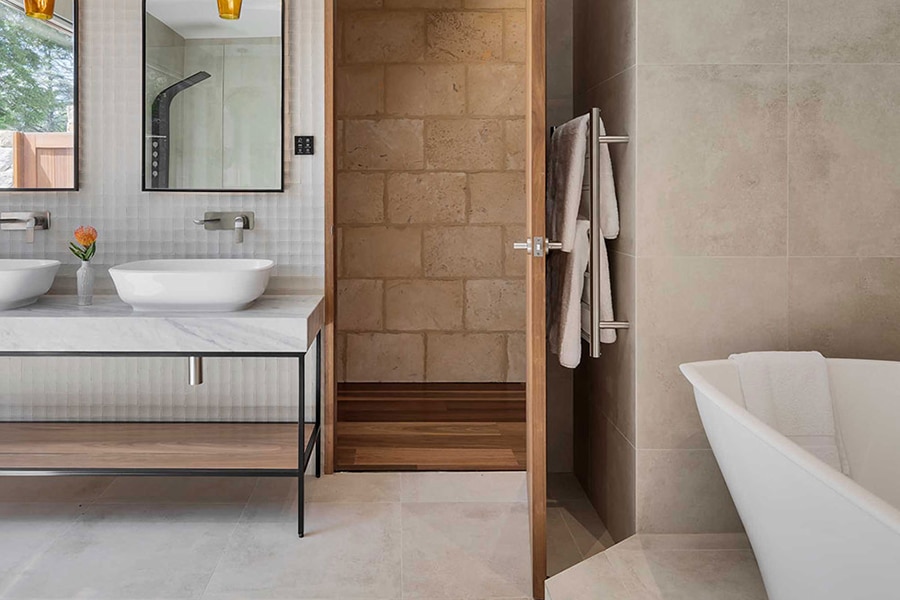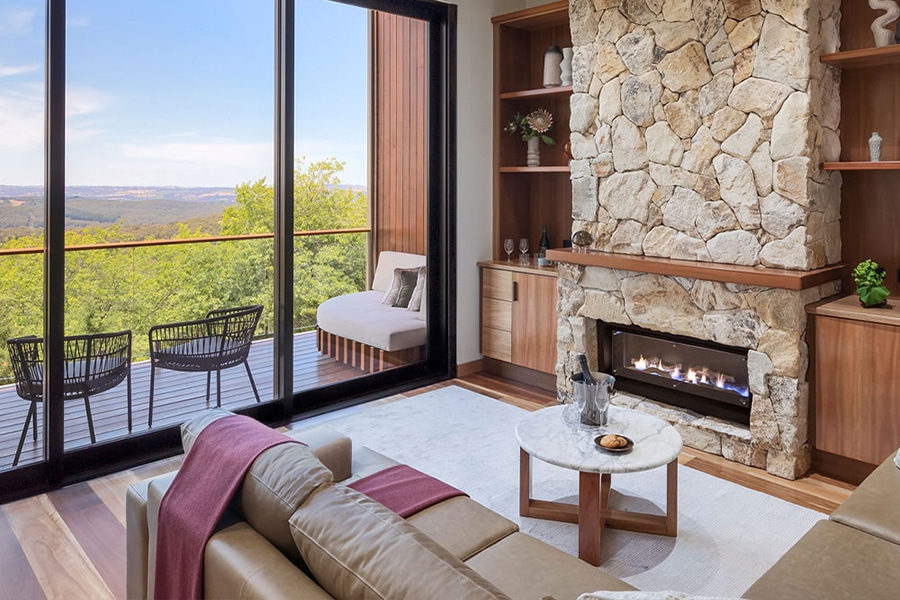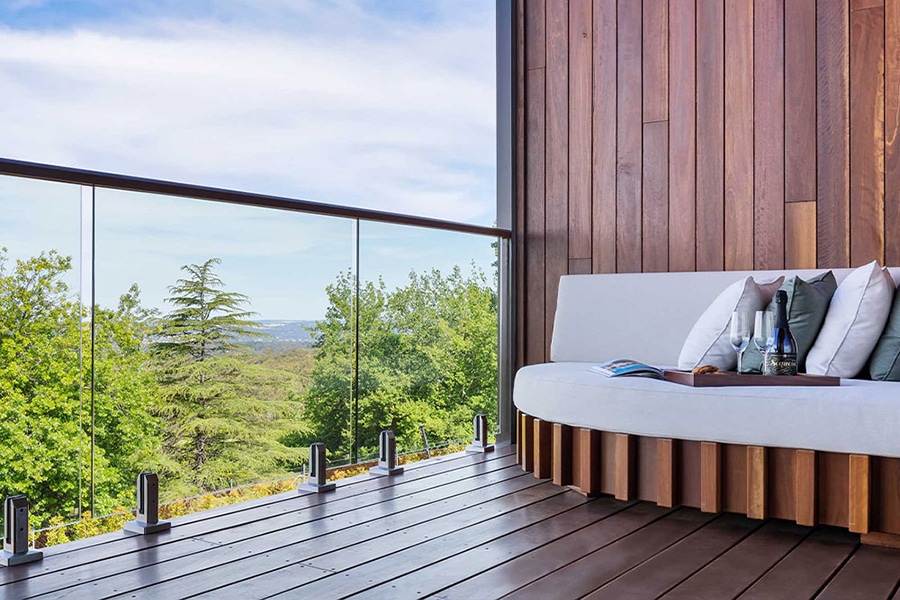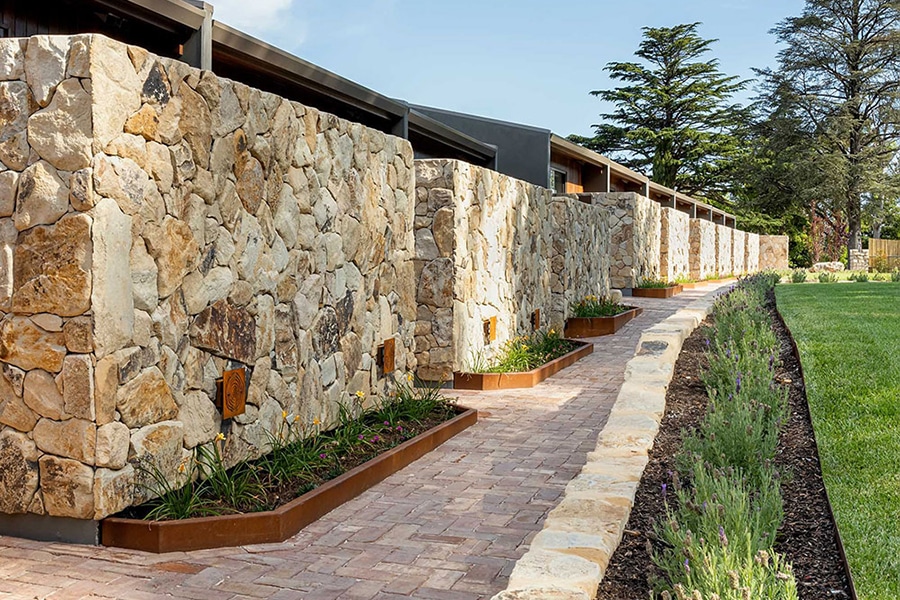 You'll also like:
Epic Batman Garage in 'Wayne Manor' House in Toorak Melbourne
Inside The Norfolk Project, Burleigh's Nature-Inspired Oasis
The Mountain Refuge Cabin Concept Requires a Helicopter