10 Coolest AirBNBs in Melbourne
If you have ever been to Melbourne you would know that it is Australia's very own 'city that never sleeps'. With some of the world's best coffee, food, bars and tourist attractions, Melbourne is a great place to escape for the weekend.
Melbourne is complimented by some very luxurious, aesthetic and architecturally advanced places to stay; and with apps such as AirBNB it is easier and more affordable than ever to book a night's stay. Below we have put together a list of the top 10 coolest AirBNBs in Melbourne:
You may also like:
Epic Batman Garage in 'Wayne Manor' House in Toorak
27 Spots for the Best Brunch in Melbourne
The Lad Collective Is Helping Men Get Their Sheet Together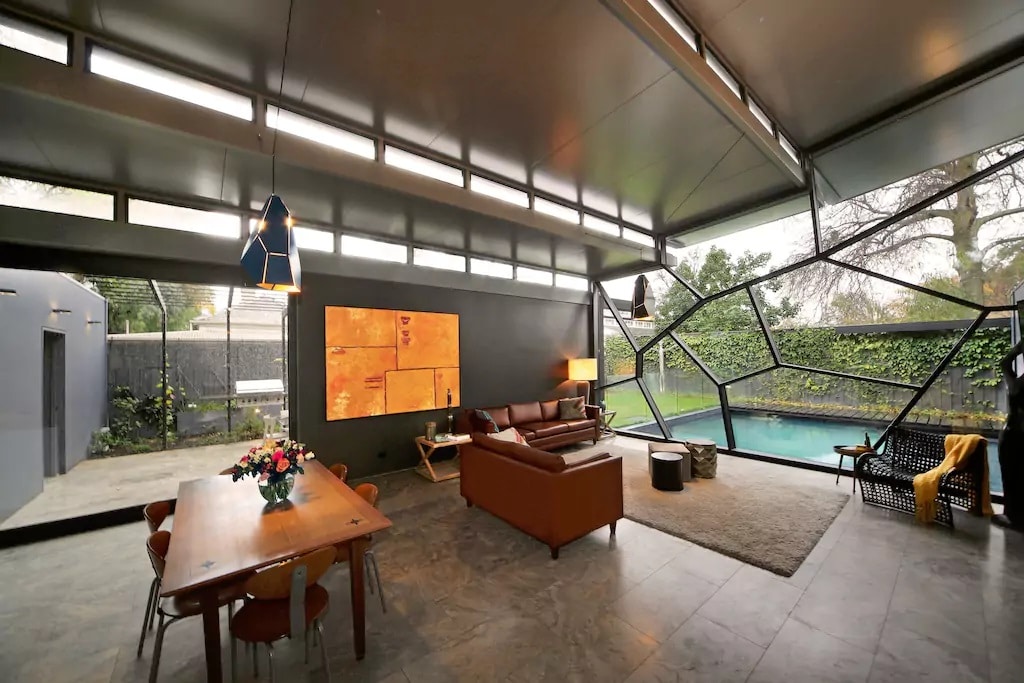 1. Hawthorn Architectural Abode
Only 5km from the heart of the city this Architectural sound house bedding up to 8 guests is great for a family getaway. The residence features a perfect outdoor area for a BBQ and a fancy pool to cool off.
Address: Hawthorn, Victoria, Australia
Rating: 5.0 (Superhost)
Price: from $1,200 per night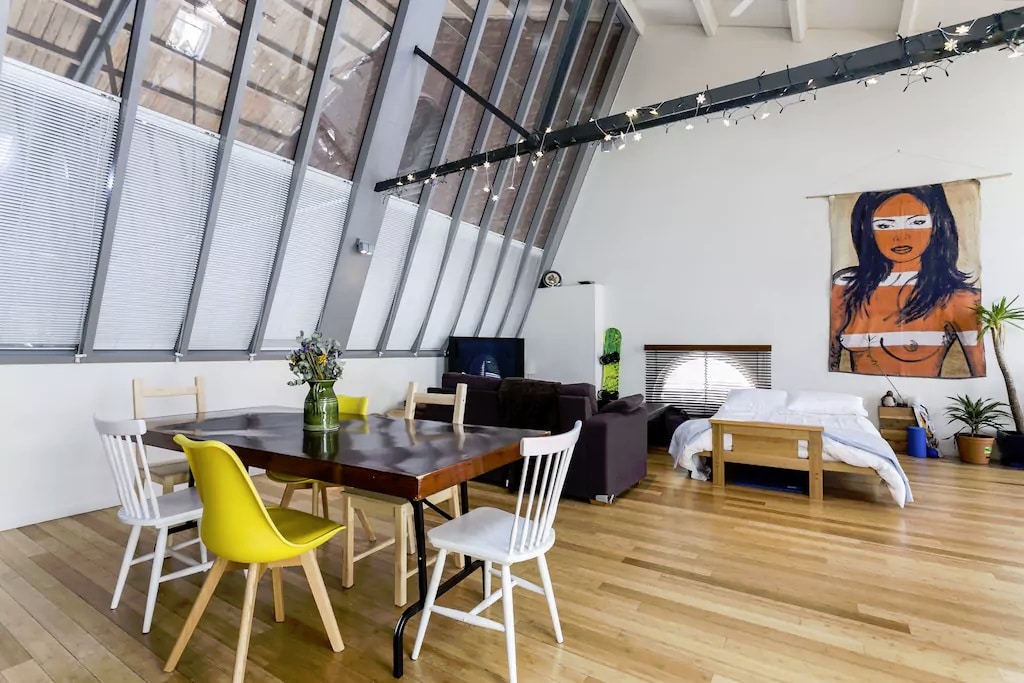 2. Fancy Warehouse Loft
An old warehouse transformed into a unique modern apartment/loft. Catering up to 4 guests the old tram house apartment is a great getaway for a small group of friends. With plenty of cafes only minutes from the property and a quick tram into the city, you will never be stuck for things to do.
Price: From $239 per night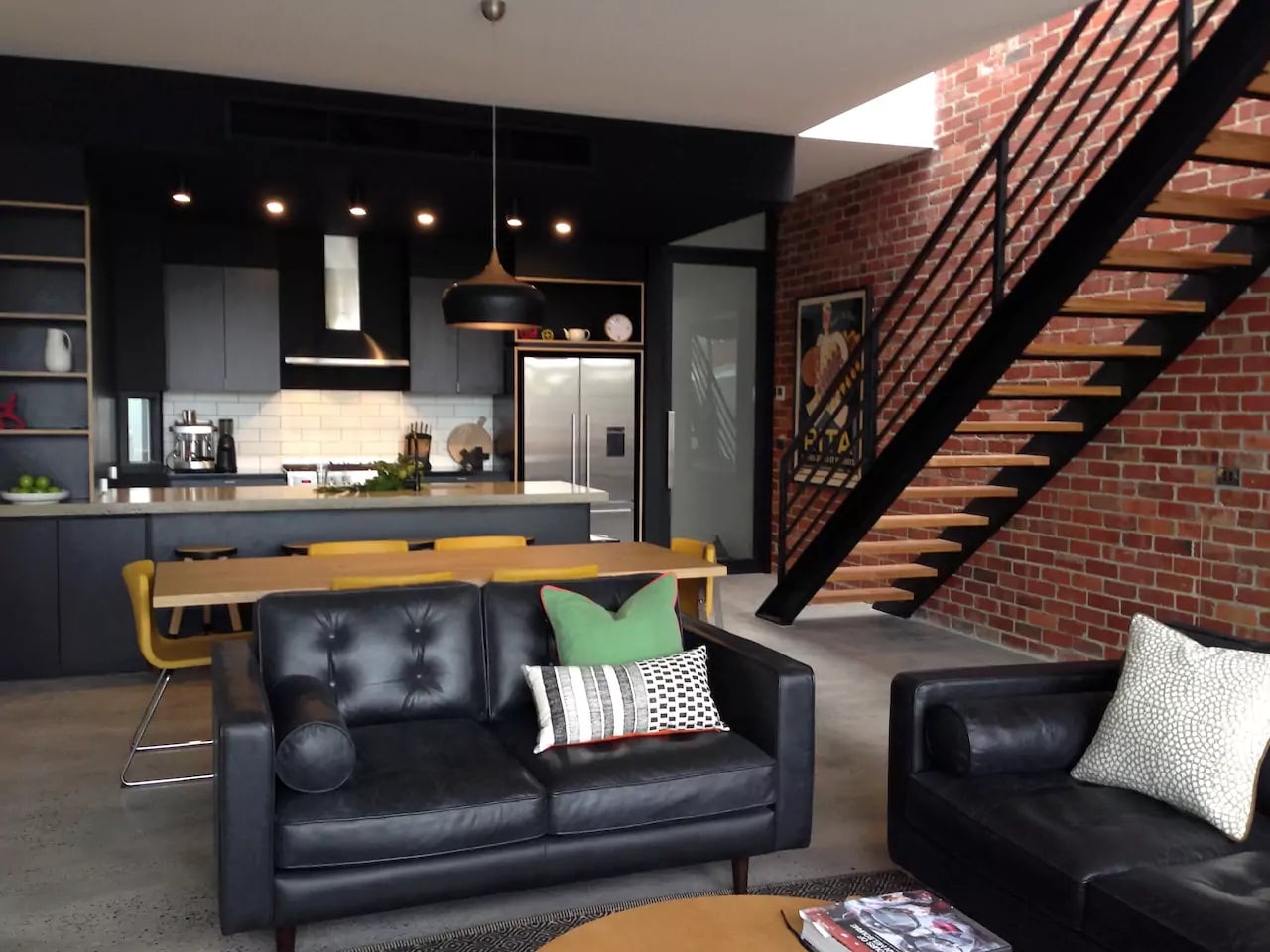 3. Luxury Richmond Stay
If you love interior design, look no further than this modern architecturally designed property. The recently renovated residence is only minutes away from the prestigious MCG, local cafes, bars and restaurants. Equipped with an entertaining patio area and fixed with bench seating, incredible city views are guaranteed.
Address: Richmond, Victoria, Australia
Rating: 5.0
Price: from $495 per night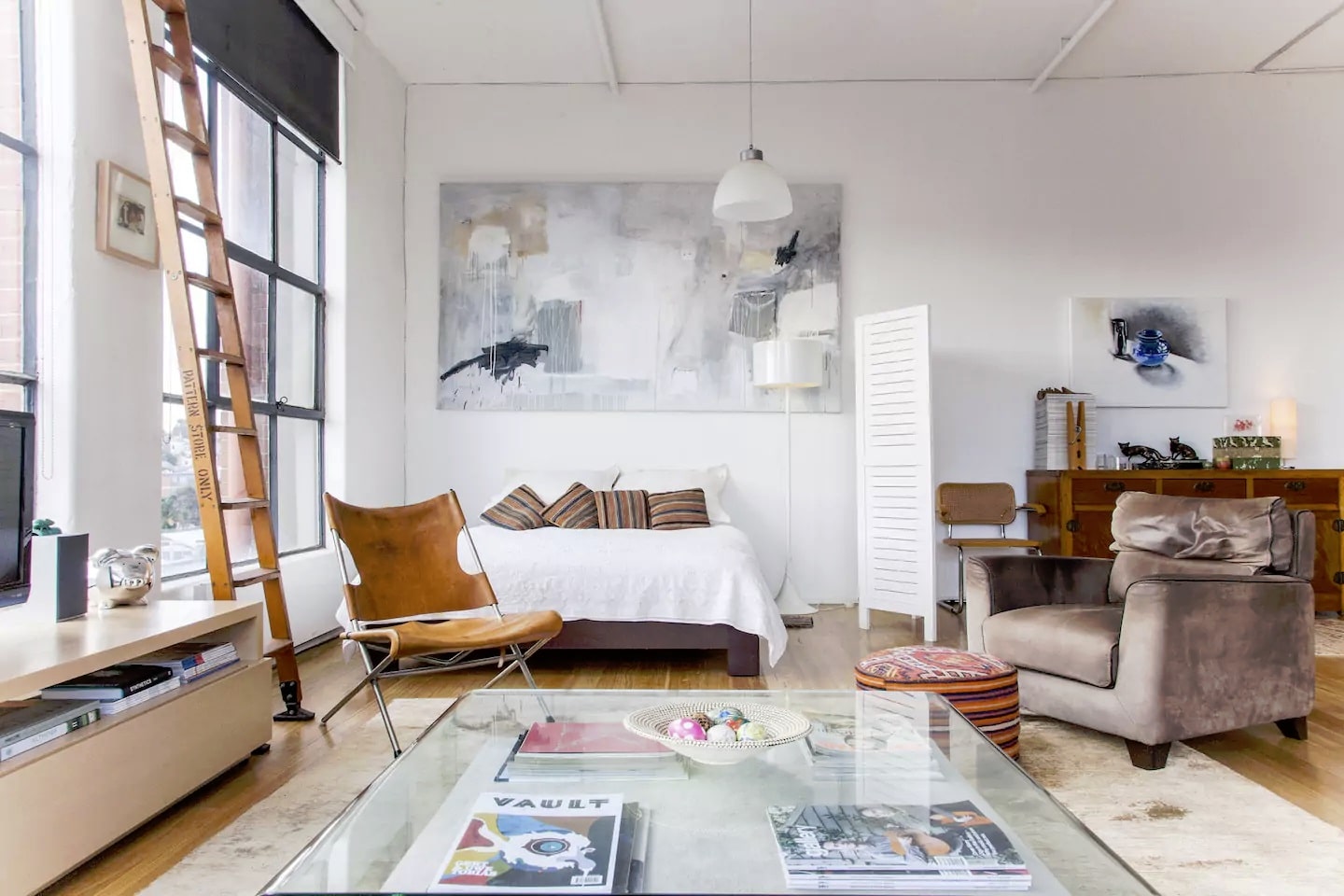 4. NYC Style Loft
Views to die for, open living, stunning huge windows and a gourmet kitchen, what more could you ask for in a studio apartment?
If you have never stayed in a New York City loft, this property is the closest thing to it. With an incredible design, it is the perfect place to spend a few nights with your partner or close friend.
Address: Richmond, Victoria, Australia
Rating: 4.88
Price: from $195 per night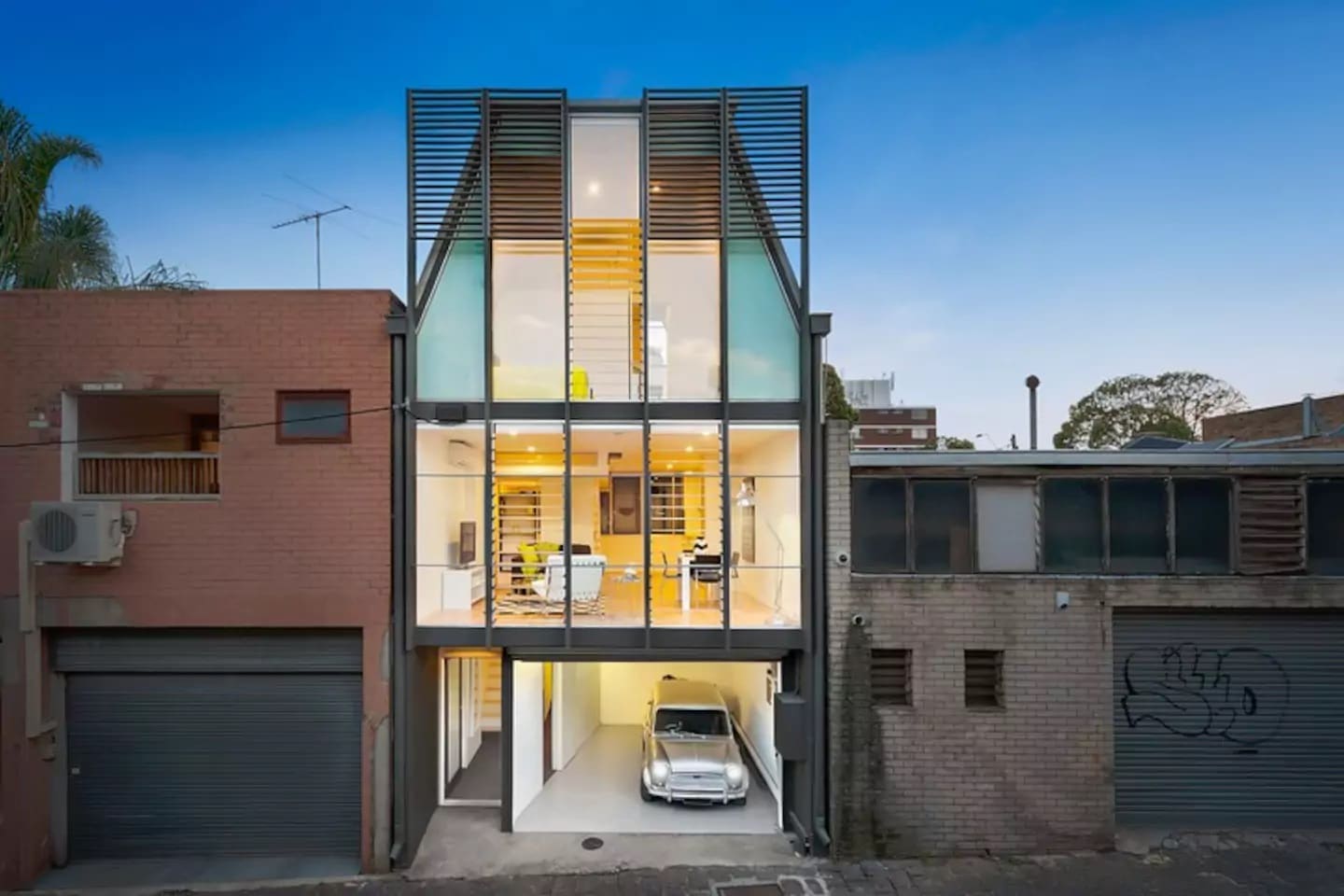 5. Modern Townhouse
This quirky modern day townhouse situated in South Melbourne leaves you only kilometers from the Crown Casino and some of Melbourne's most popular restaurants along the Yarra river. The townhouse is spread over three levels allowing for plenty of privacy between guests.
Price: from $170 per night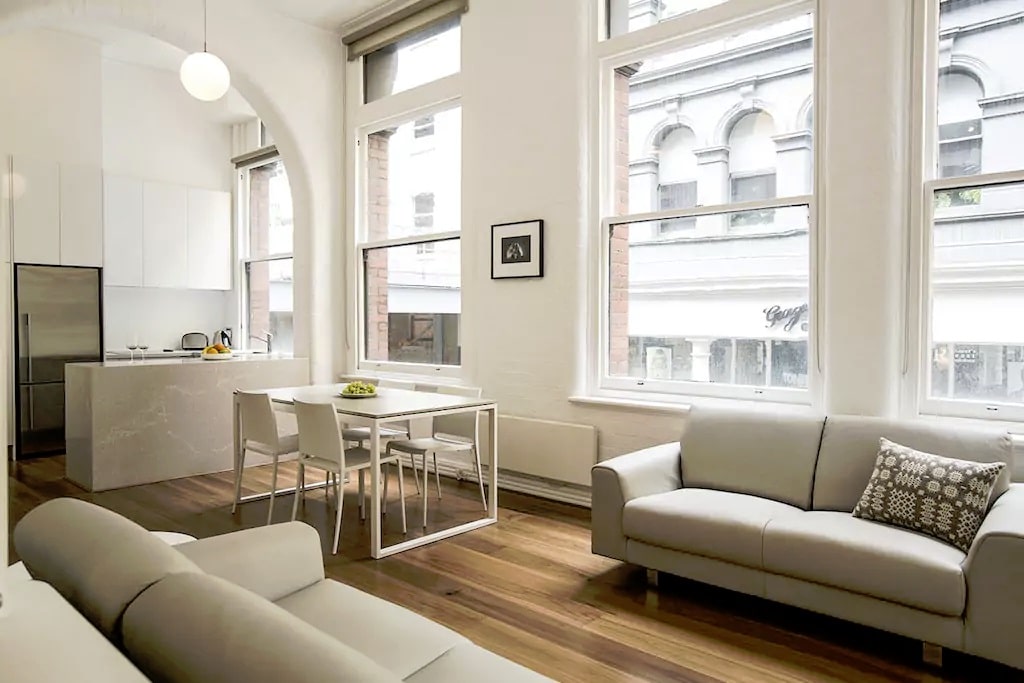 6. Minimalistic Heaven
This one is for all you Instagram gurus. Another New York style inspired apartment situated in the fashion precinct of Melbourne. The very neat and basic Airbnb is perfect for a couple, or someone looking to capture that great minimalistic interior shot.
Address: Melbourne, Victoria, Australia
Rating: 4.88 (Superhost)
Price: from $204.29 per night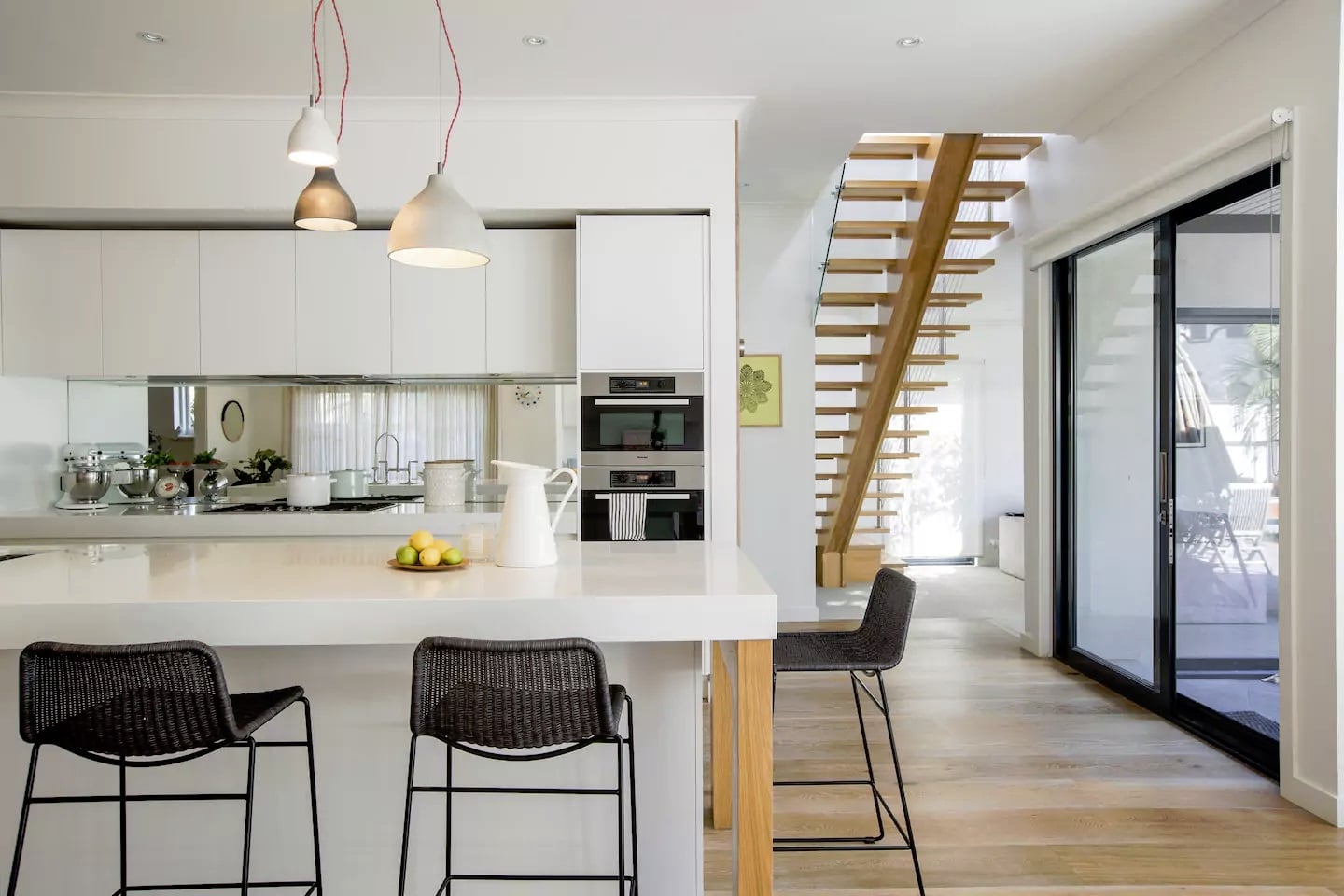 7. Brighton Designer Home
Only minutes from the famous Brighton bathing boxes, this luxurious designer home located in the bayside suburb of Melbourne is the perfect Airbnb for an upper-class family getaway.
With features in the Home Beautiful Magazine, this property is to die for.
Address: Brighton East, Victoria, Australia
Rating: 4.87
Price: from $850 per night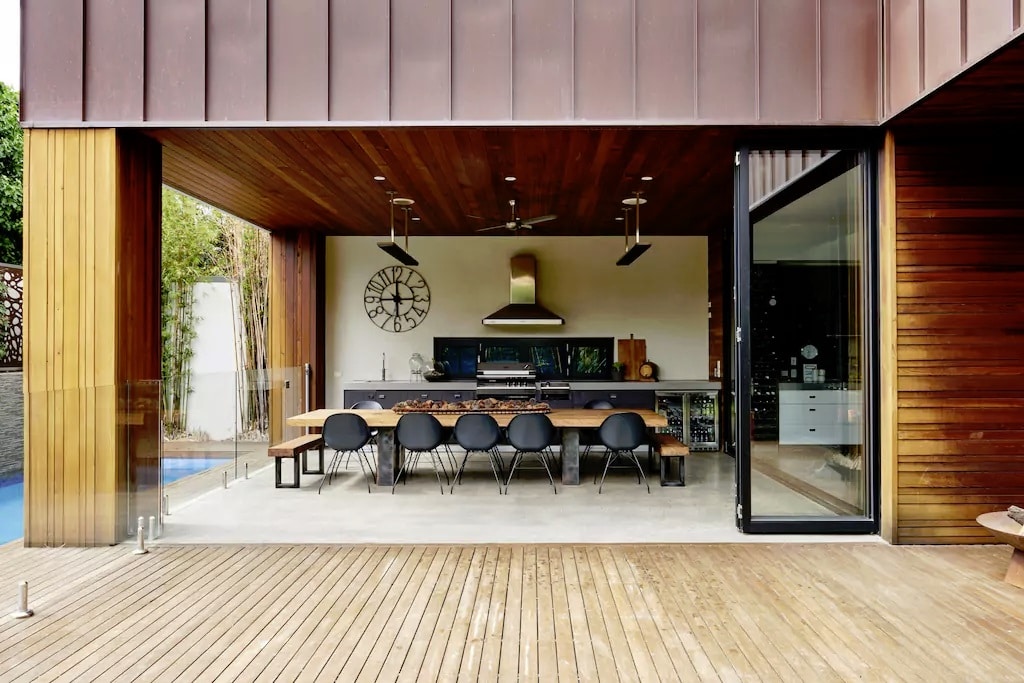 8. St Kilda/Elwood Stay
If you are one for an idyllic getaway, we at Man of Many suggest you stay here. This grand, four-bedroom home, sleeping up to 10 guests ensures you enjoy the highly vibrant Elwood lifestyle. Equipped with a luscious green garden, state of the art kitchen, outdoor pool, and much more, you are guaranteed to enjoy your stay.
Price: from $1,084 per night
9. Private Rooftop Terrace
You can't get much closer than this. Offering a unique Melbourne experience, this apartment is situated on the 19th floor above Collins St.
Address: Melbourne, Victoria, Australia
Rating: 4.68
Price: from $168.57 per night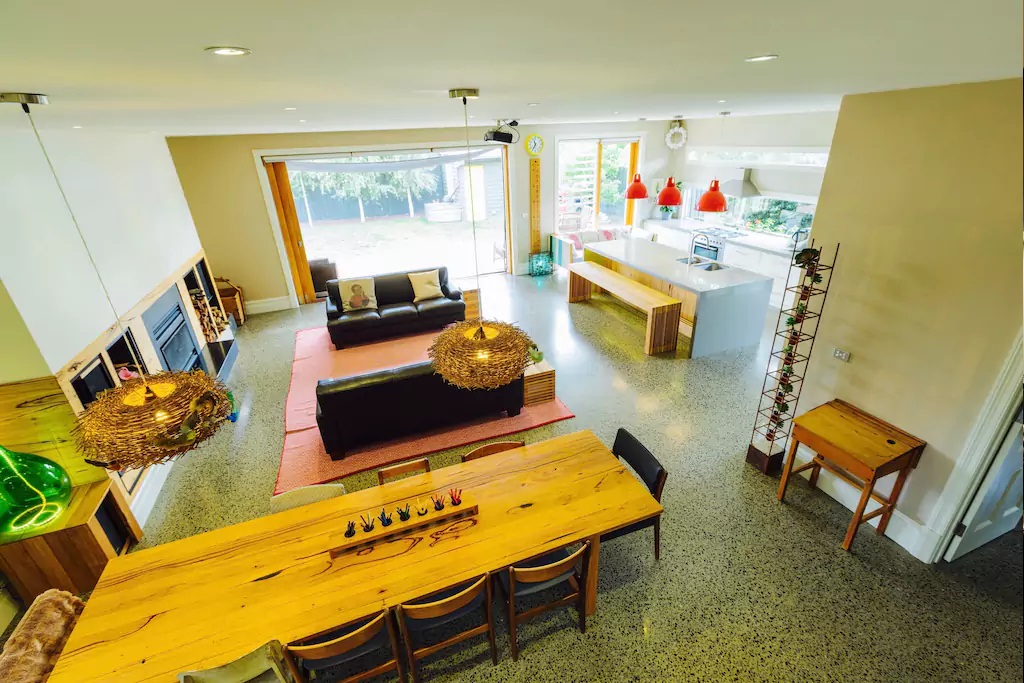 10. Bayside Newport 14 Sleeper
If you are heading to Melbourne with a large group of friends, you cannot pass this up. Just 15 minutes away from the CBD the Airbnb sleeps up to 14 people!
Price: From $650 per night
Paddy Kennedy is a Melbourne Fashion and Lifestyle influencer. You can follow him on his instagram here @paddykennedy.
If you'd like to see more of Melbourne, maybe you can check out their Top Rooftop Bars.
You may also like:
34 Best Rooftop Bars in Melbourne
Melbourne's Finest Roll Out for Dappertude
17 Best Suit Shops & Tailors in Melbourne
General FAQ
What is the best Airbnb in Melbourne for a large group?
The Bayside Newport 14 sleeper is a must book if you are heading to Melbourne with a large group of friends, just 15 minutes from the CBD.
What is the best Airbnb in Melbourne with a view?
The Private Rooftop Terrace offers a great view of the city, situated on the 19th floor above Collins Street.