A Barn that is Clean and Pristine
No one can doubt Jonathan Andersson's vision after seeing the Osterlen Sweden Converted Barn House. The home is a converted barn remodel. Originally built in 1910, the two barns had fallen into disrepair. Andersson and team remodeled the two structures, joining them together. The result is an L-shaped interior that measures 4,200 square feet.
Interestingly, Andersson chose to go with whites and light grays when painting and decorating. Considering the history of the building, it seems like a good choice to put some distance between what the buildings are now versus what they were previously used for. Still, the result of using whites and grays could have been a cold, clinical feel. But Andersson also used a variety of textures to create a contrast that tones down the coldness of the white, and introduces an element of warmth.
The house features polished concrete floors that lie opposite the paneled wood ceiling. Leaving the rustic timber beams, often in their natural colors, further adds a depth of contrast in the house. The great room has a 22-foot ceiling that leads into an open kitchen. There are also four bedrooms and a wooden deck with a pool. French doors lead out to the deck, from which you can take in the expansive rolling hills of the rural country that surrounds the home. The house sits on 1.5 acres.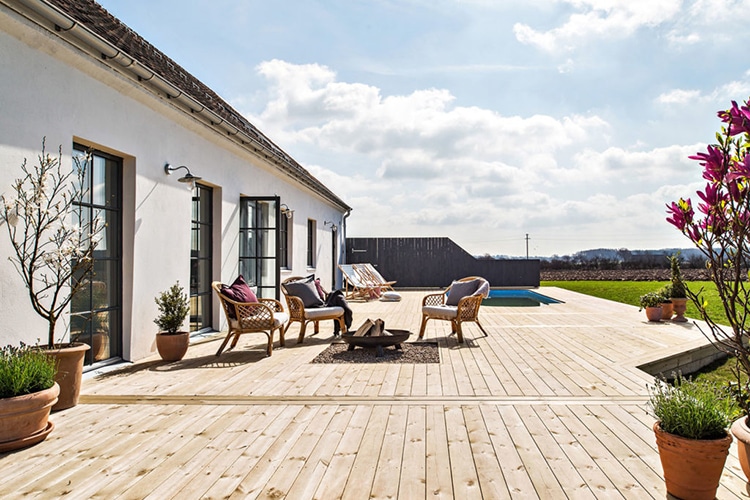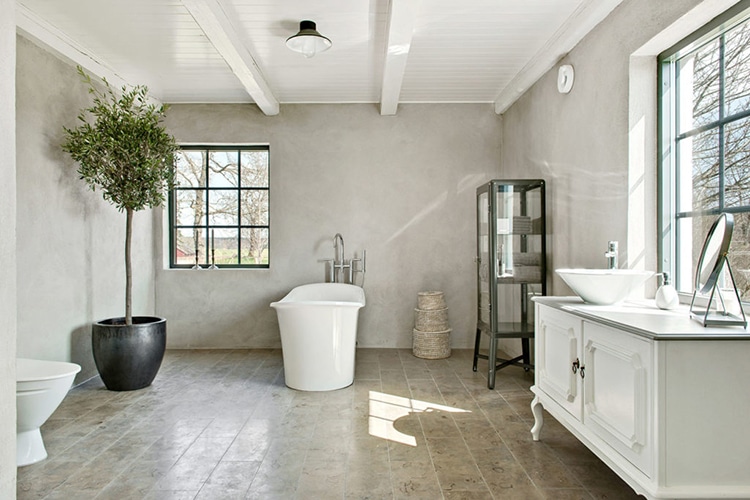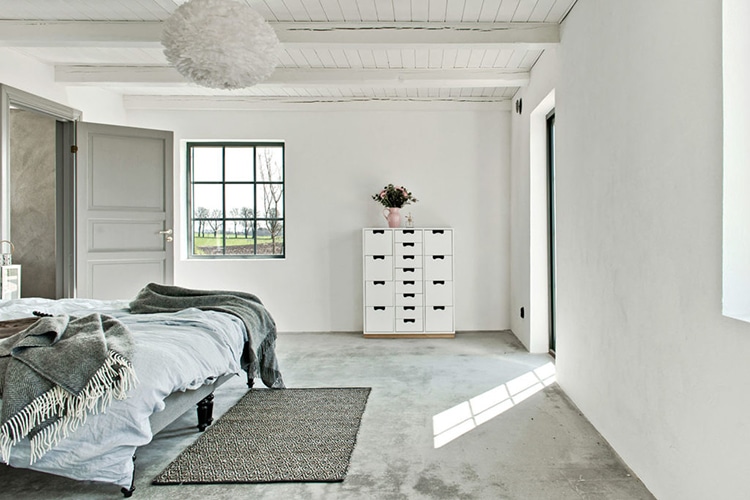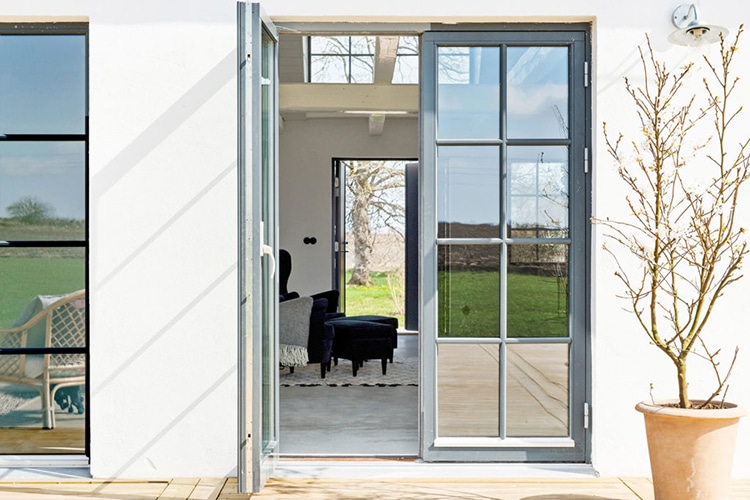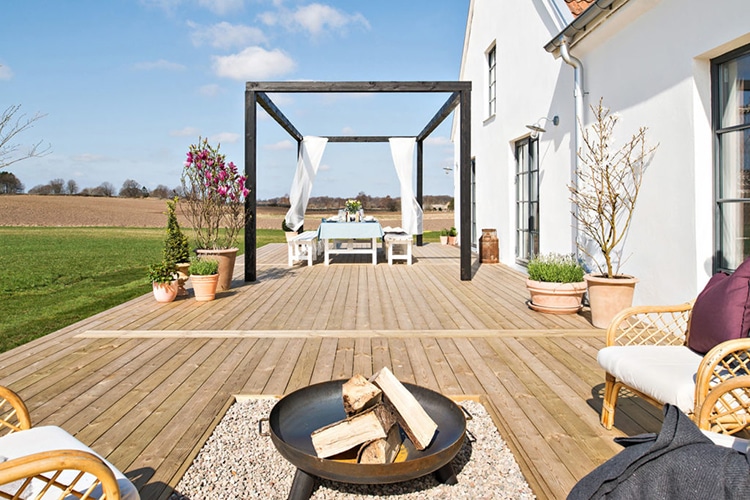 Have you subscribed to Man of Many? You can also follow us on Facebook, Twitter, and Instagram.