Inside Ben Simmons' Baller New $23 Million LA Mansion
Ben Simmons has gone through a rough couple of weeks. His Sixers were bounced once again in the second round of the NBA Playoffs, and his disappointing performance has been put under a high-powered microscope. This has led to the former first overall pick facing an avalanche of trade rumours and speculation about his future in Philadelphia.
You'll also love:
10 Highest Paid NBA Players for 2021
Floyd Mayweather's Ridiculous $10 Million Mansion has its Own Vineyard
Inside the $50 Million Mega Mansion Elon Musk is Selling
To make matters worse, the Australian all-star announced his withdrawal from the Tokyo Olympics, ditching the Boomers to spend the summer working on his game. The decision brought with it additional backlash, this time from Australian fans hoping to watch our boys fight for a medal in Japan. However, Simmons has been making some big life decisions off the court, which could explain why he wants to stay at home.
According to Dirt, the 24-year-old star is now the new owner of a AUD$23.3 million mansion located inside the gated Hidden Hills suburb of Los Angeles. Positioned at the end of a quiet cul-de-sac, the estate is a colossal 6,070 sqm, recently completed by high-end design studio Noble LA. The modern farmhouse mansion features seven bedrooms, eight bathrooms, two swimming pools and a separate house-sized guesthouse.
All that space and you couldn't fit a basketball ring somewhere, Ben? How's that jumpshot coming along…
The design merges modern interiors with classic high ceilings and windows. The blacked-out foyer is complete with giant slabs of marble and features two spectacular custom-made chandeliers reportedly retailing for well over $100,000. The entrance gallery then leads to the property's centrepiece, a giant lounging area fitted with all the essentials a young millionaire athlete and his homies could ask for.
Inside, the open-plan space features a bonsai tree, to complement out the feng shui-friendly design. Additionally, the bookshelves are filled with Medicom toys and other pop-culture art pieces. If doesn't seem extravagant enough, Ben has also parked a Supreme branded dirt bike in the barnhouse, which overlooks the pool and lawn area. And yet, still no sight of a basketball ring…
Other notables include a floating fireplace, a chef's catering kitchen and a soundproof home cinema that we hope will be used for game film. Upstairs, the main bedroom looks out onto the infinity-edge swimming pool and its poolside cabana, and boasts a huge TV, fireplace, lounge area and bathroom.
The Hidden Hills area has seen an incredible influx of celebrity home buyers in recent years, with A-listers including Drake, Lil Wayne, Dwayne Wade and of course the Kardashians all snapping up properties in the area. With Ben and his old flame, Kendall Jenner, now close neighbours, we just hope things don't get awkward at the local dog park.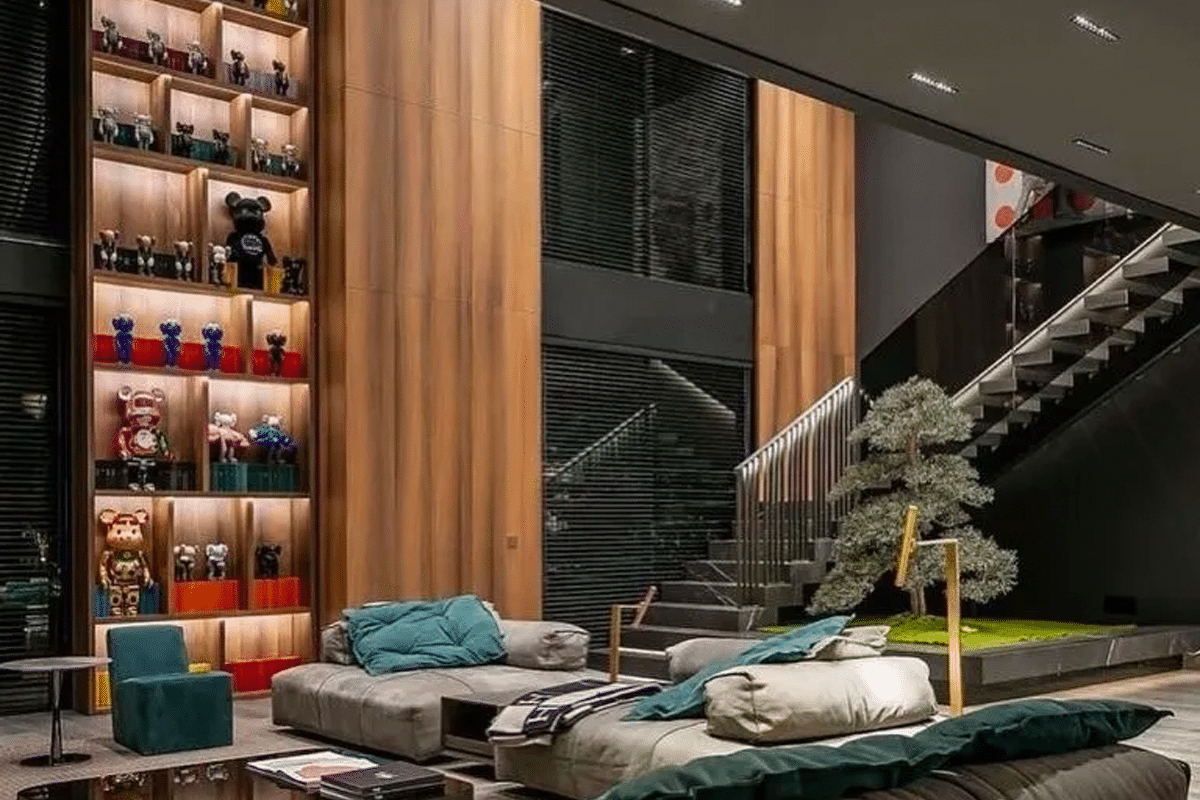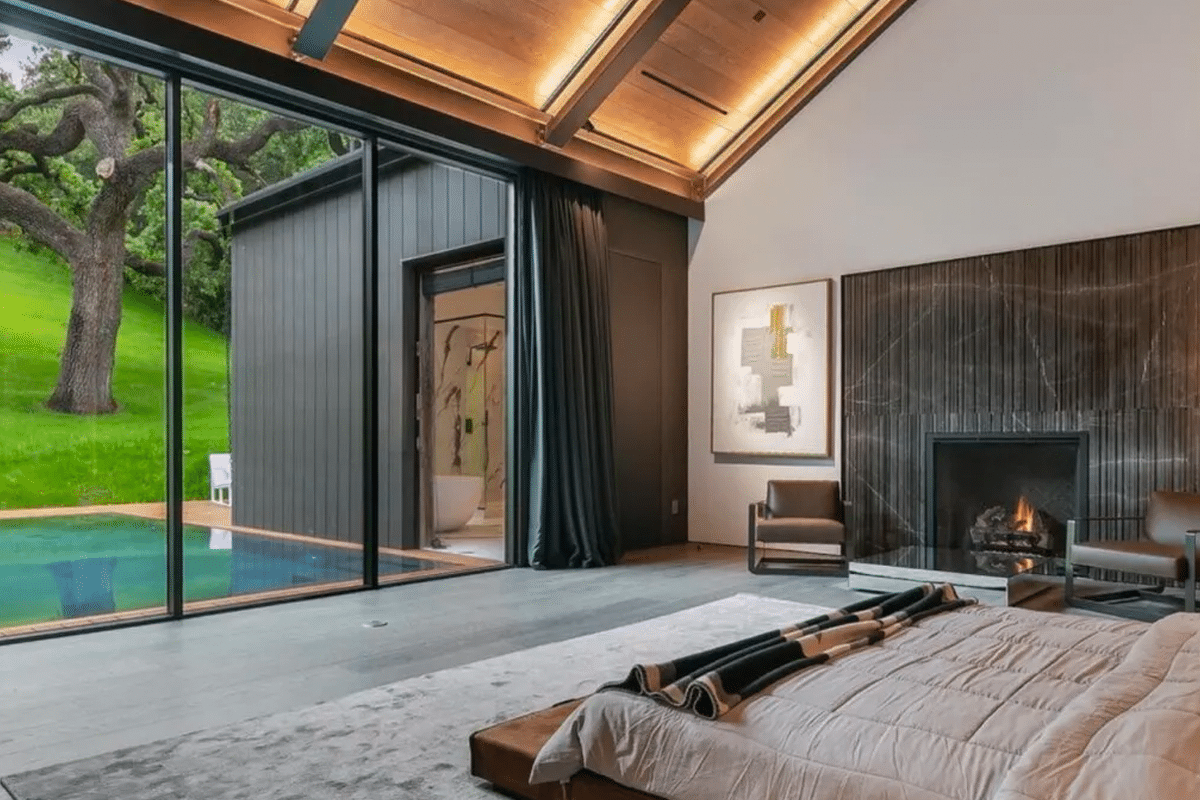 You'll also love:
10 Highest Paid NBA Players for 2021
Floyd Mayweather's Ridiculous $10 Million Mansion has its Own Vineyard
Inside the $50 Million Mega Mansion Elon Musk is Selling