First Look at Sydney's Massive Central Square Proposal
Images via the City of Sydney Council
For the past few years, Sydney's Central Station has stood out like a bit of a sore thumb. Where it has the history to make it a landmark of Australian architectural acclaim, the consistent roadworks and turmoil put forward by the introduction of the light-rail has left a sour taste in Sydneysiders' mouths. But that may all be about to change. The City of Sydney Council has revealed that it is planning to transform the area into a "cool and green" space.
You'll also like:
Melbourne's Federation Square is Copping a $20 Million Upgrade
Australia 108 is the Tallest Residential Tower in the Southern Hemisphere
Circular Quay's $200 Million Revival is Up to You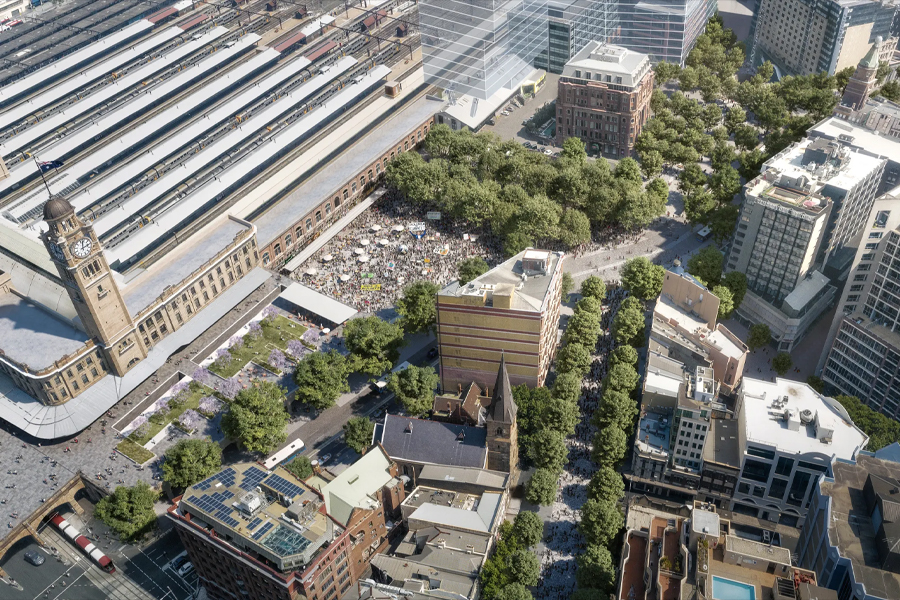 Plans for the new development, entitled 'Central Square' has officially been released and while we're still a ways away from seeing the new region come to life, you've got to say things are looking up. According to the City of Sydney Council, concept designs for the Central Square project are being considered now, with the final decision to be made at the end of this month.
The initial plans appear to show that the station precinct will be split into four sections; a railway square, a walkway that links to nearby streets and an upper and lower square. Reports suggest that the addition of these more inviting and community focused spaces might encourage Sydney residents to enjoy a more active lifestyle, heading in and around the hopefully buzzing precinct on an early morning jog or coffee run.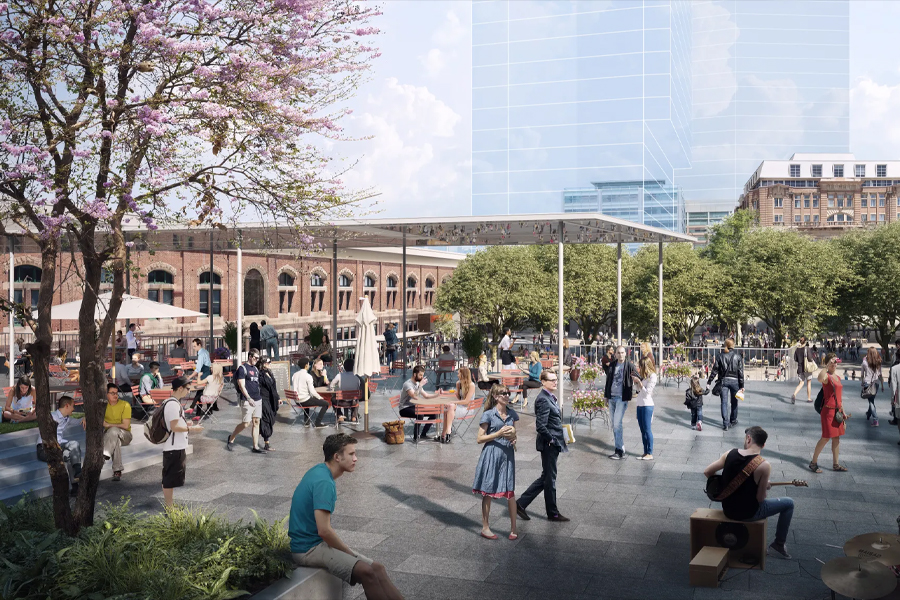 Sydney Lord Mayor Clover Moore revealed that the government's plan to redevelop the station and create a high-tech precinct had allowed for the council to realise its vision of a public square. "Central Square is envisaged as a collection of connected public spaces, with public plazas, tree-lined walkways and the transformation of Railway Square into a cool, green space. It's an idea that will underpin Tech Central and give identity to the precinct as a whole," Moore wrote on Twitter.
While the initial images show the precinct full of fanfare and excitement, initial reports suggest the precinct will be developed over the next seven years. The light-rail shenanigans didn't exactly go down well with Sydney residents and more upheaval in the Central Square region could cause further complaints from shopkeepers. Nevertheless, a new community-minded space aimed at providing a better lifestyle for Sydney's urban cowboys isn't too bad of an idea.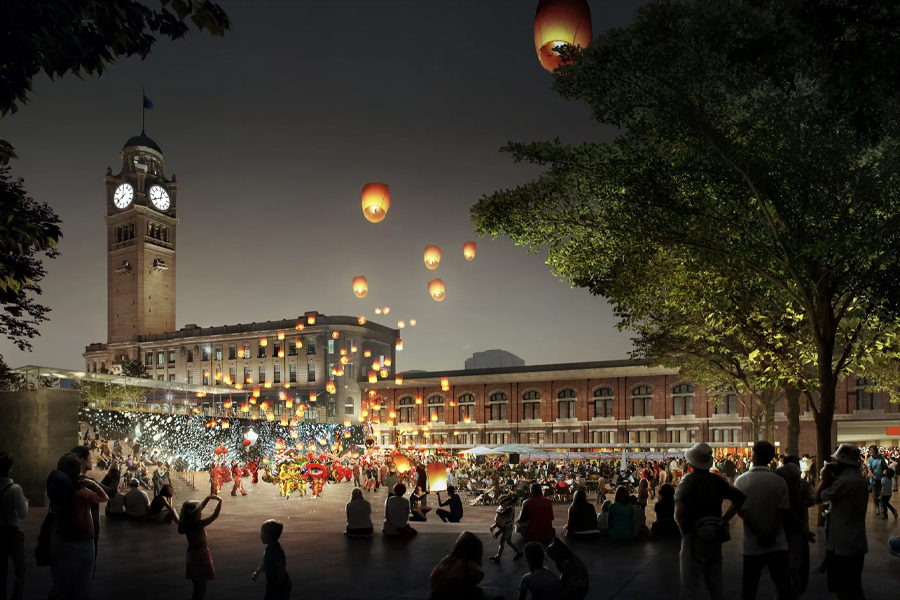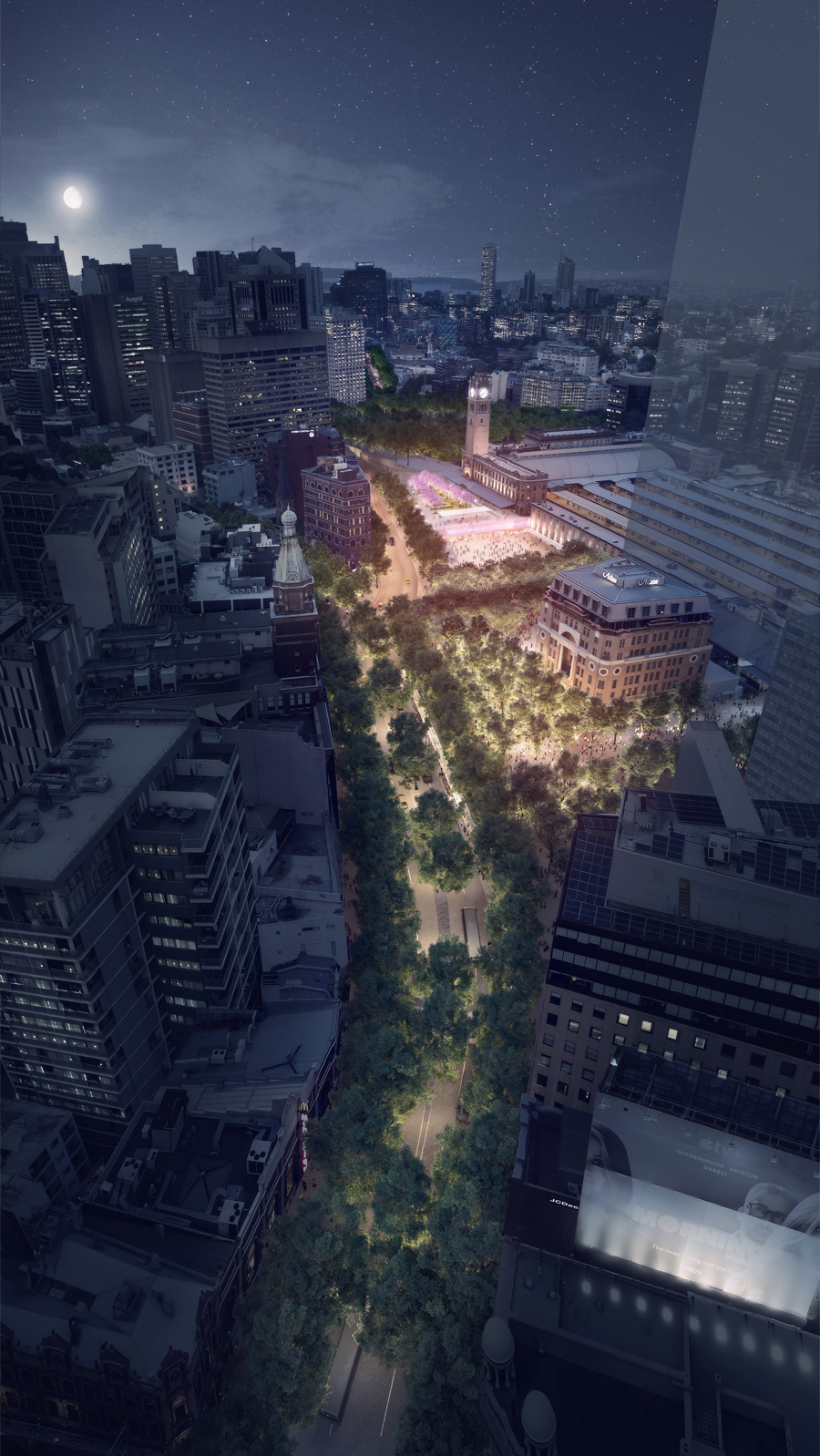 You'll also like:
Melbourne's Federation Square is Copping a $20 Million Upgrade
Australia 108 is the Tallest Residential Tower in the Southern Hemisphere
Circular Quay's $200 Million Revival is Up to You