Desai Chia Ledge House Achieves Minimalism in Nature
In search of a little privacy, a couple fleeing the bustle of the city found the perfect place to build a home in the forests outside of Cornwall, Connecticut. "The view and how private the location felt were the main reasons why we decided to build a new home in this particular place," they explained. What they devised, with the help of Desai Chia Architecture was the Ledge House, a new cabin build where the couple could get away from it all.
You'll also like:
Inside Joe Rogan's Ridiculous $20M Texas Mansion
Brisbane's Urban Forest Proposal Has a Two-Storey Rooftop Garden
Find Your Inner Balance in the Zen Prefab Work Pod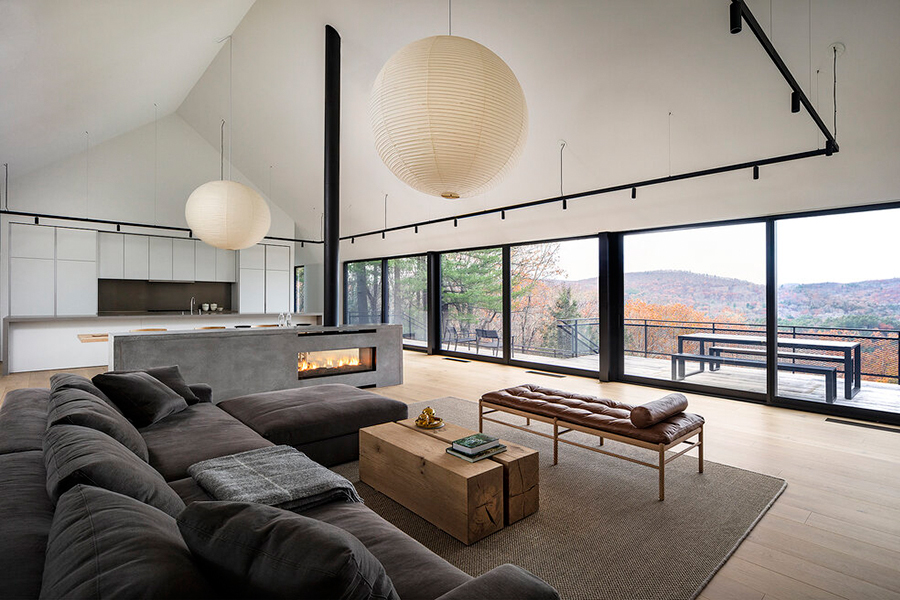 An existing cabin had to be taken down before the new home could be built, but the design team was still able to keep some of that history. "We salvaged the existing concrete foundation to reduce construction waste," explain Katherine Chia and Arjun Desai of Desai Chia Architecture. On that foundation, the team built a house that has a resemblance to a barn, but also the silhouette of the nearby mountains. The exterior is clad in a dark grey finish that connects with the rock formations of the surrounding area.
Much like the woods around the house, the interior is expansive with plenty of open space. Floor-to-ceiling windows create a sense of connectedness with the outdoors. On the inside, the kitchen blends into the dining and living areas for an expansive sense of freedom. In warmer weather, occupants can enjoy the stepped terrace, where they can visit, lounge, and dine in peace. A central fireplace helps to keep the home cosy during colder months. On either end are rooms. At one end are two guest rooms while at the opposite end is the master bedroom.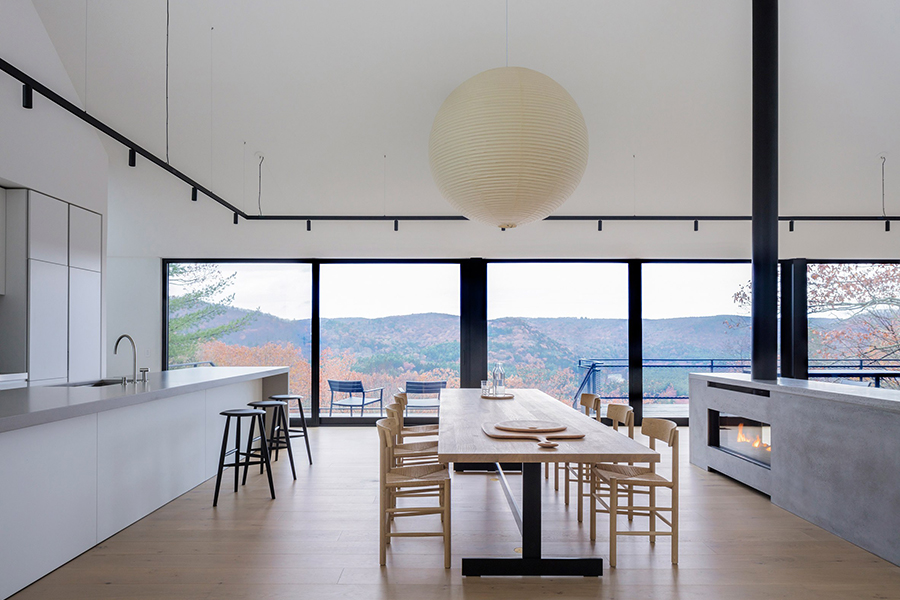 "The finishes and fittings were selected to help create a warm and intimate space that can reinforce one's connection with nature," notes Chia. "The materials are simple—wide-plank oak floors, satin lacquer cabinets, stone tiles—but used in graphic and sculptural ways that accentuate the power of their textures and colours." For the couple, though, it wasn't the design or the trappings that make this home so magical. "The biggest surprise is how beautifully the light moves through the house, especially when the sun is low and the shadows are long. Moments like this give the house a very dynamic, alive feeling."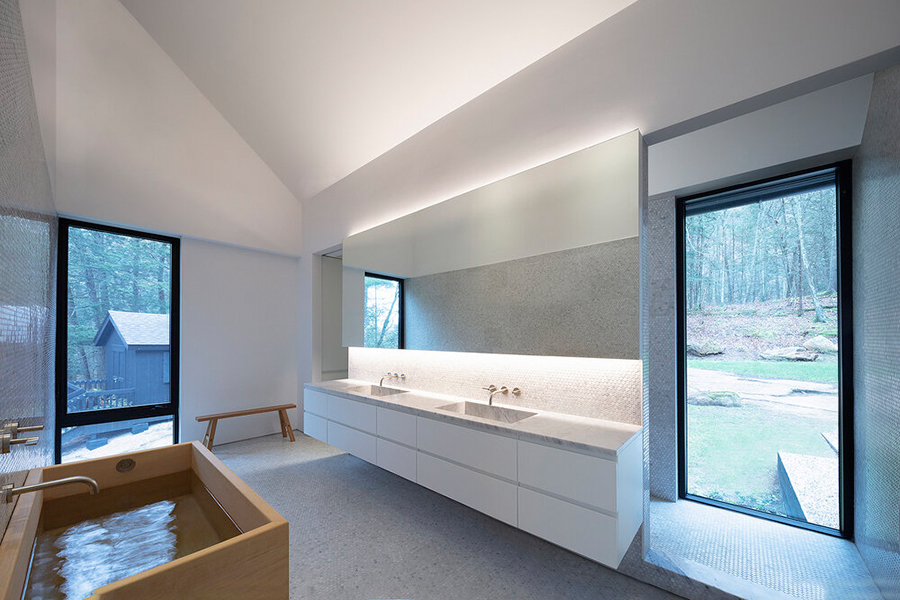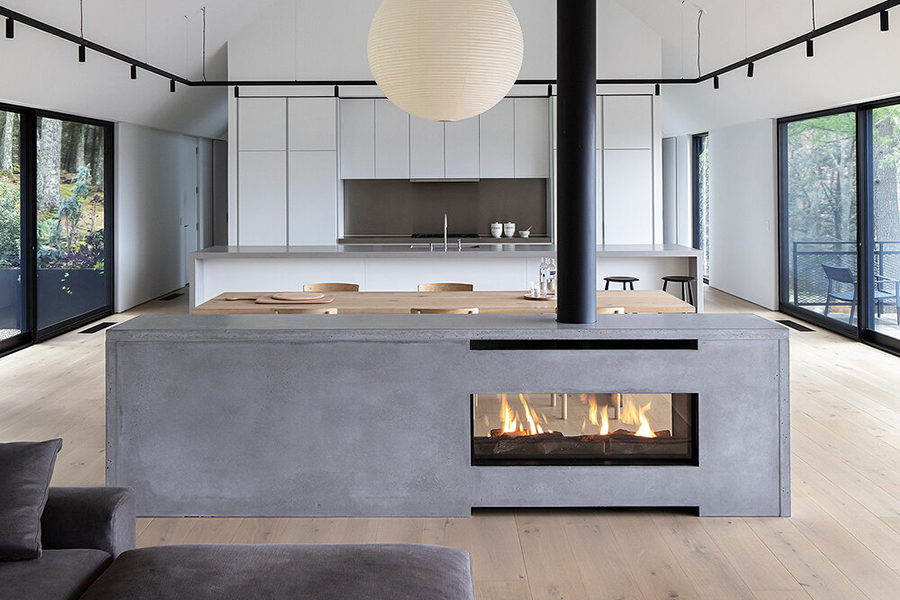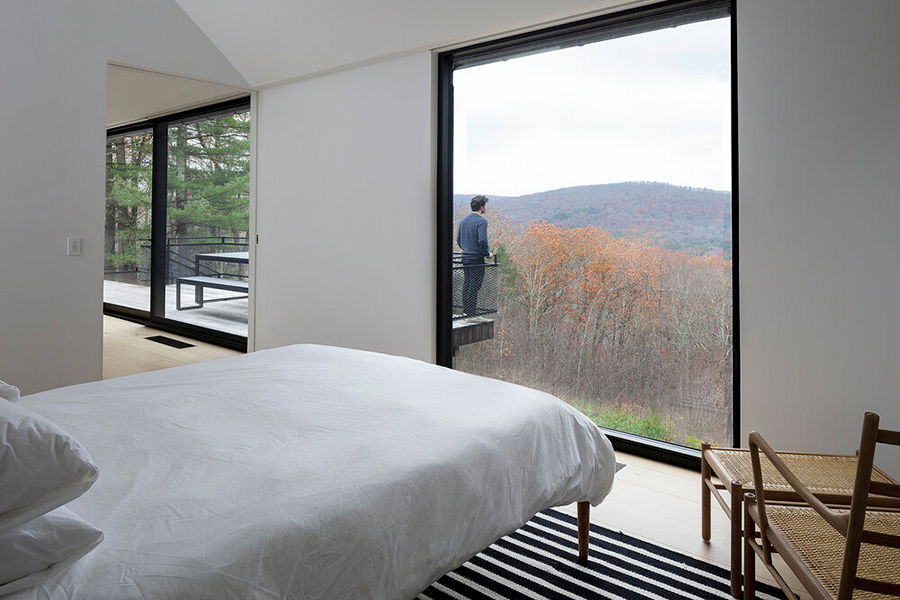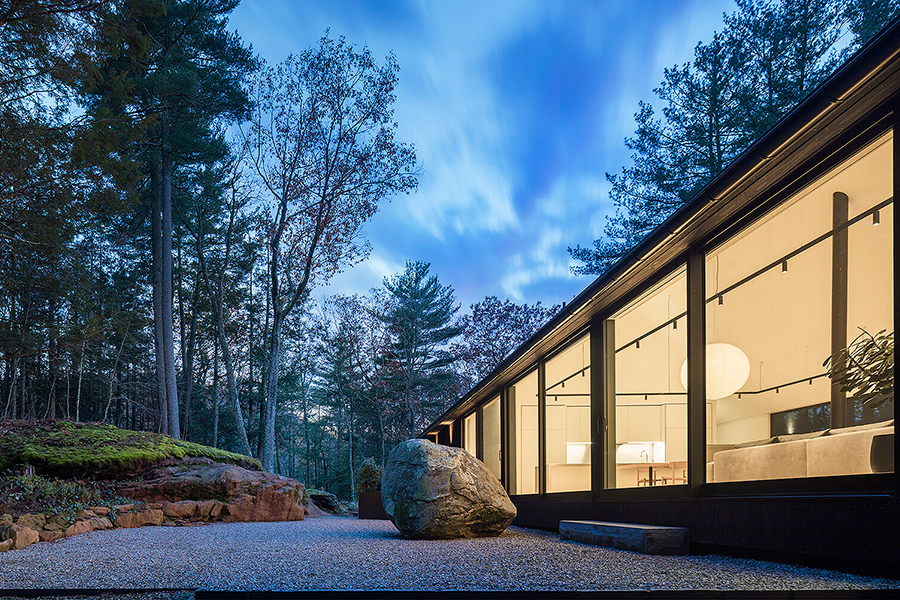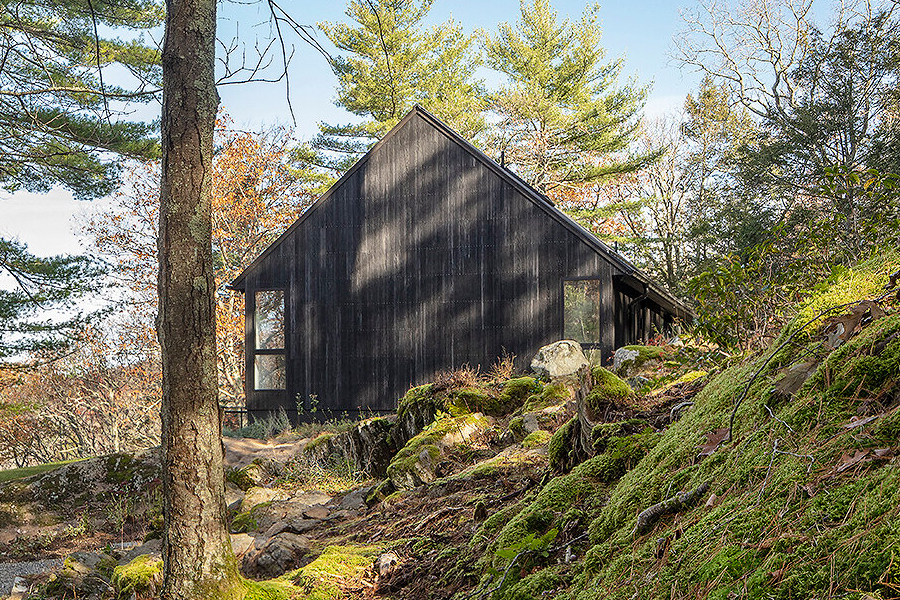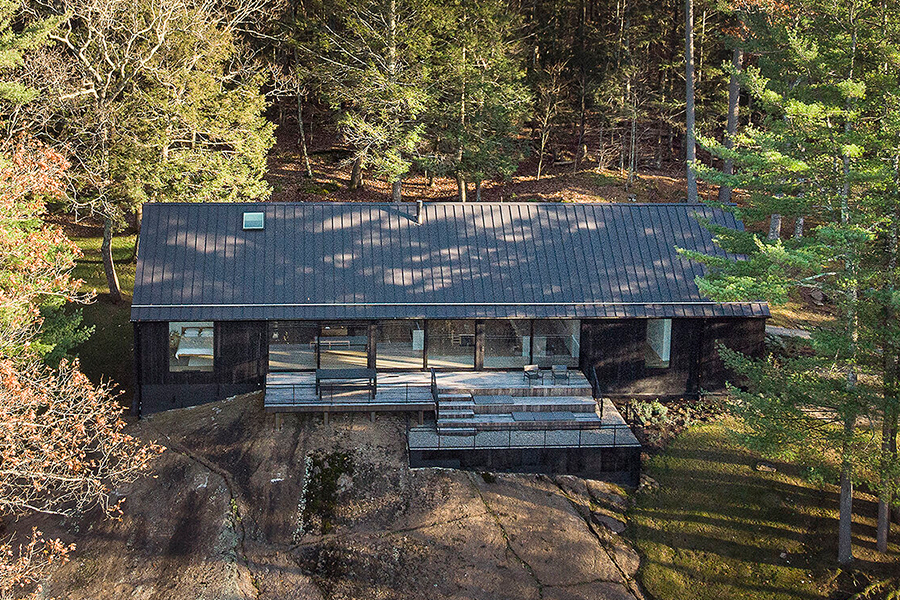 You'll also like:
Inside Joe Rogan's Ridiculous $20M Texas Mansion
Brisbane's Urban Forest Proposal Has a Two-Storey Rooftop Garden
Find Your Inner Balance in the Zen Prefab Work Pod