The Inverted Pyramid House is Architecture, Unbound
Architects Makoto Takei and Chie Nabeshima are among the lucky few to make their wildest dreams come true. Their Tokyo-based firm, TNA (keep those jokes to yourselves, gentlemen), was enlisted for Christian Bourdais' revolutionary vacation home project: Solo Houses. The project is quite literally the stuff of fantasy, whereas it gives architects complete autonomy to design vacation homes (and one hotel) for remote areas of Spain. Each architect is confined only by the location, the laws of physics and his or her innate creativity. Consequently, TNA went to the drawing boards and emerged with an inverted pyramid concept that looks straight out of a futuristic video game.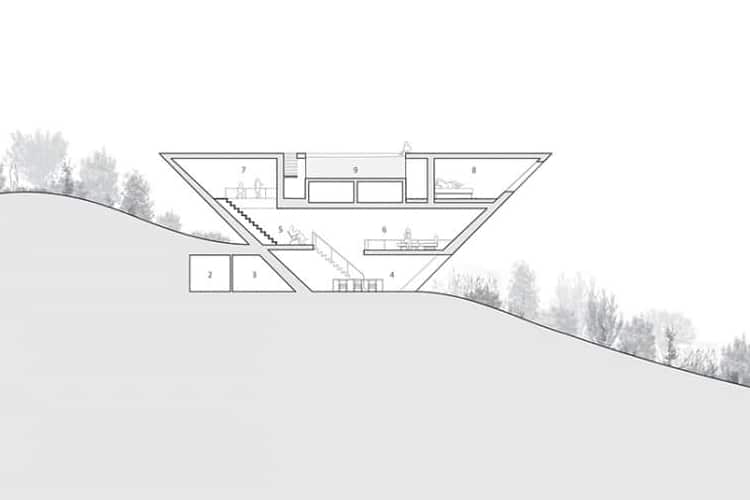 Based on the available designs, the Inverted Pyramid House is pretty much exactly what it sounds like. That is to say it's an upside down pyramid perched on an isolated Spanish hillside. The home is bursting with modernity by way of radical geometry and a monochromatic sheen inside and out. Earlier designs place a thoroughly modern swimming pool next to the house, though apparently the pool will now be centrally located inside.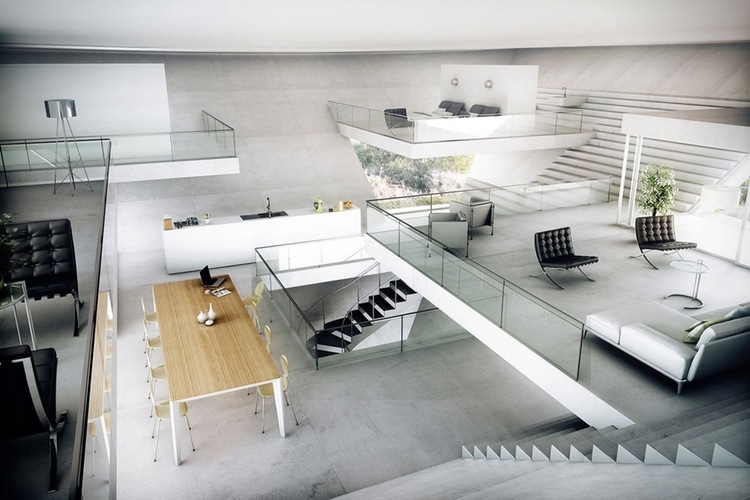 To enter the Inververted Pyramid House is to step onto an elevated platform overseeing a dining area. Now inside, you'll encounter a spacious myriad of rooms, mezzanines and stairs set against an expanse of minimalist concrete. The occasional slanted window offers unforgettable views of the hilly Spanish terrain. Of course, that hilly terrain might be the least impressive thing you see while staying here.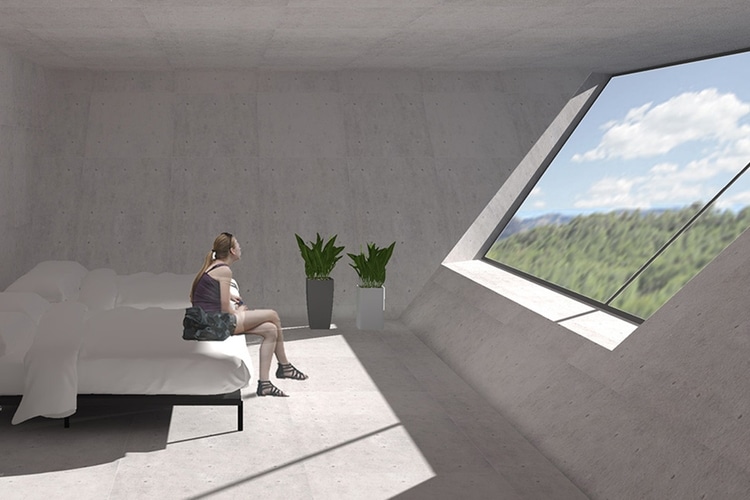 Have you subscribed to Man of Many? You can also follow us on Facebook, Twitter, Instagram, and YouTube.