The Autonomous Smart Desk 2 is a Standing Desk that Won't Make You Feel Like a Loser
Maybe you've heard that sitting is the new smoking, and whether you buy into that notion or not, standing desks are definitely a thing now. You see them in nearly every office setting, and if you want to get really extravagant, you can purchase a desk that will adjust its height. Unfortunately, supply hasn't quite met demand for these desks, despite the incredible number of companies that are offering these options. Ever worse, if you do manage to get your hands on one, you wind up being one of those 'standing desk' people. Shudder.
So, prices remain high for standing desks, especially automated desks, and even more so, smart desks. Autonomous is solving that problem with what they are billing as the "most affordable, high-quality standing desk" on the market today. The Smart Desk 2 fits the bill, with their base model coming in at a competition-killing $399.
You'll also like:
Koala Brings Comfort to the WFH Desk
Optimise the Home Office with an Orbitkey Desk Mat
Stykka's StayTheF***Home Cardboard Desk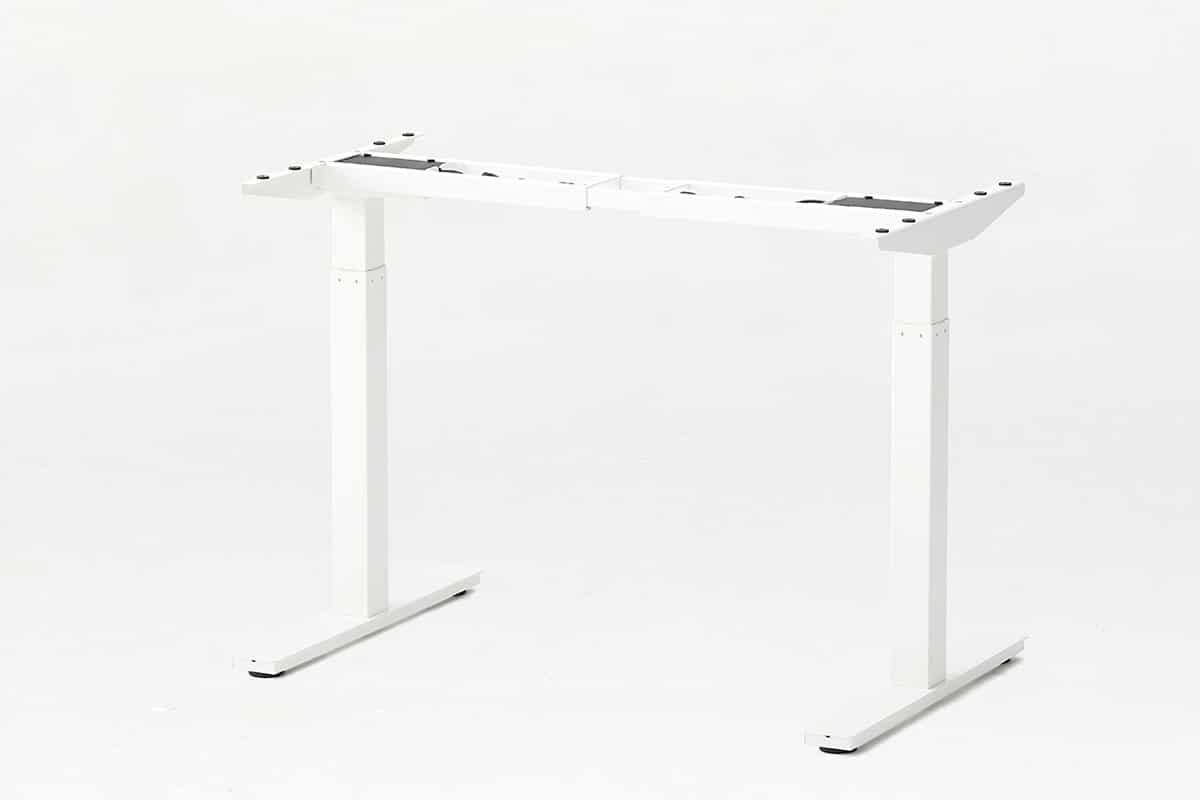 The Smart Desk 2 features a heavy-duty steel frame that provides a solid base for the desk. You have a number of options when it comes to the desktop, including an L shaped desk, as well as a number of different colors and materials. Raising and lowering the desktop is achieved via a dual-motor system (the L desk requires three motors) that can raise the desk as high as 48 inches.
The motors run silently and can lift up to 300 pounds. Plus they're fast, moving at a speed of 2.3 inches per second. Controls are found on a button pad located just under the desktop. You can also program up to four different height settings so that you never lose the perfect height once you find it. You can find the perfect size desk to match your needs, whether you're in a home office or in a shared working environment at work.
While you're visiting Autonomous, you may as well check out their other product lines. From chairs to desks for kids, they have your working space needs covered. You can also try the desks out for yourself with their 30-day trial. Why not hedge your bet? Even if sitting isn't the new smoking, you'll find the options of sitting or standing will make you more comfortable at work, so add the variety you're craving with the Smart Desk 2 from Autonomous. Best of all, with a piece of tech this advanced, you won't feel like a standing desk loser.
---
Featured Video from Man of Many
---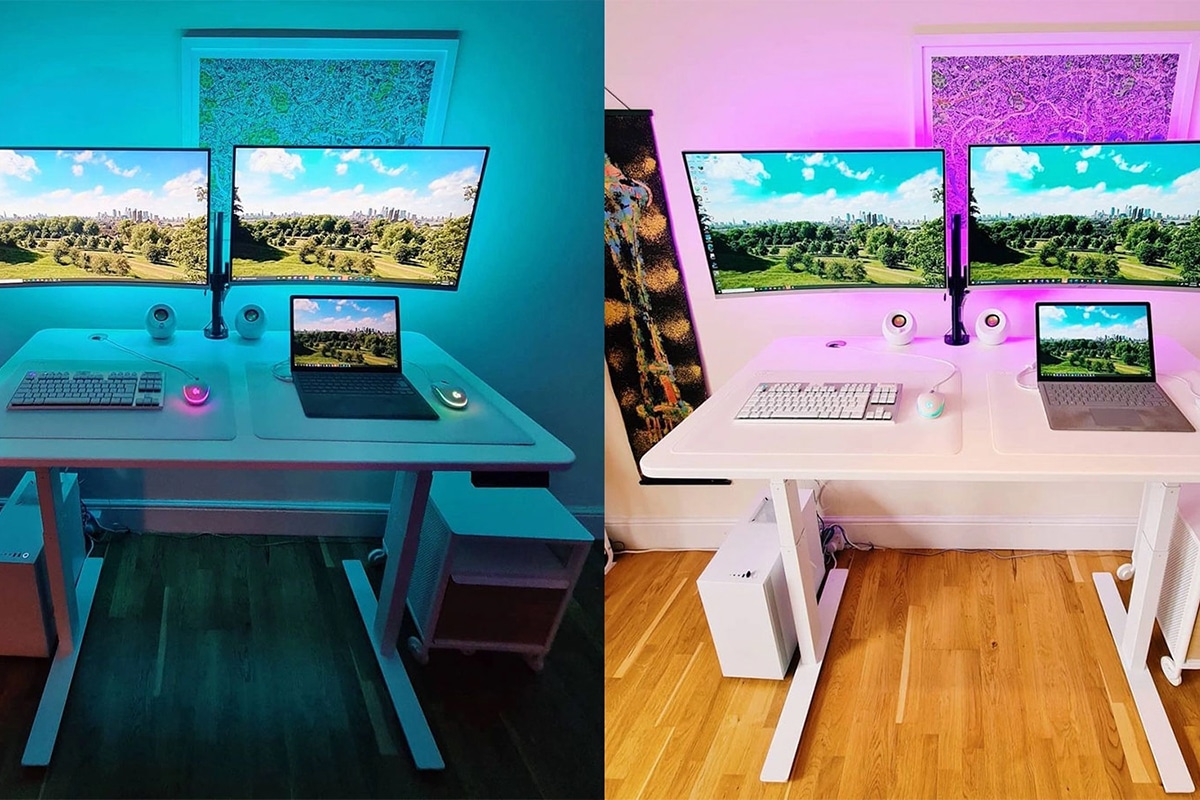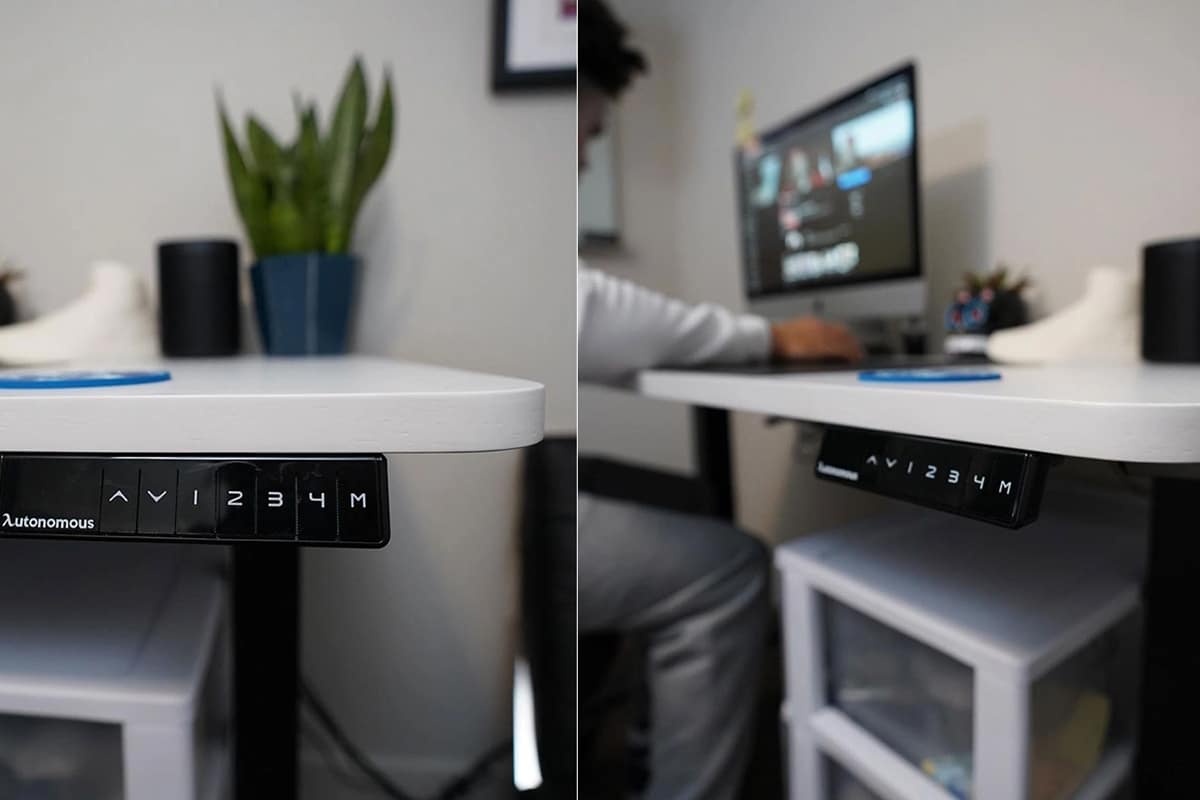 You'll also like:
Koala Brings Comfort to the WFH Desk
Optimise the Home Office with an Orbitkey Desk Mat
Stykka's StayTheF***Home Cardboard Desk
---
Featured Video from Man of Many