26 Best Custom Made Australian Furniture Brands
Aussies love to get creative and hands-on when it comes to their work. That makes the best Australian furniture brands prime representatives of the form-meets-function mindset so ubiquitous on our beloved continent. These are folks who respect the method and material alike, with the brilliant output to show for it. Some of the best quality sofas and unique furniture comes from Australia. Furthermore, the best Australian furniture brands are vital components to a larger industrial and cultural movement that keeps growing year after year. Pictured above: Designbythem.
You'll also like:
16 Best IKEA Hacks
6 Best Furniture Stores in Adelaide
16 Stylish Alternatives to Wall Art
Do yourself proud by scoping our list of the 26 Best Australian Furniture Brands:

1. DesignByThem
Created in 2007 with the conscious aim of representing Australia, DesignByThem crafts approachable, beautiful Australian furniture while never resorting to visual overkill. Thanks to a firm grip on sustainability, functionality and the Aussie aesthetic, this is one of our favourite Australian furniture brands, hands down.
Address: 42 Wattle St, Ultimo NSW 2007, Australia
Phone: +612 8005 4805
Hours: Mon-Fri: 9am-5:30pm
Launched: 2007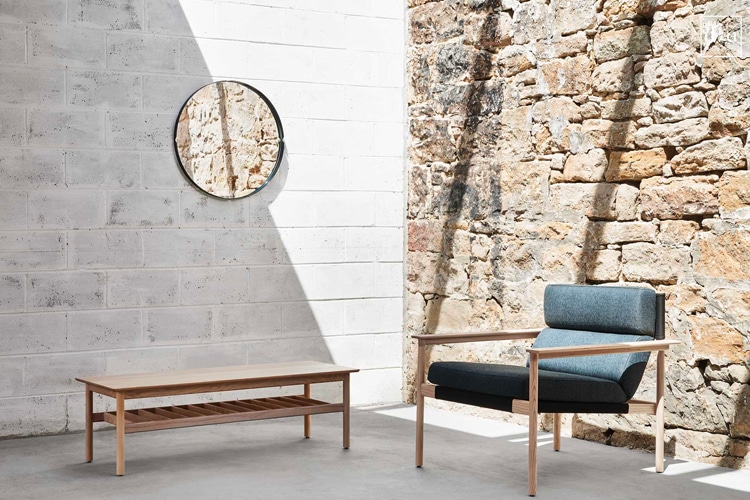 2. NAU
What was once Corporate Culture is now Cult, a top designer furniture retailer that prides itself on great, unique furniture and excellent customer service alike. Founded by Richard Munao in 1997, the company has grown from one Sydney location to a swath of showrooms spread between cities like Melbourne, Perth, Brisbane and even Auckland, NZ. To further cultivate their homegrown success, Cult launched the brand 10 Incredible IKEA Bedroom Makeovers in 2017, producing premium furniture by top local designers including Adam Goodrum, Adam Cornish, Jack Flanagan and Gavin Harris. For some of the best quality designs in Sydney, Melbourne, and beyond, look no further than NAU.
Address: 21-23 Levey St, Chippendale NSW 2008, Australia
Phone: +61 2 9690 0077
Hours: Mon-Fri 8:30am-5:30pm, Sat 10am-4pm
Launched: 1997
---
Featured Video from Man of Many
---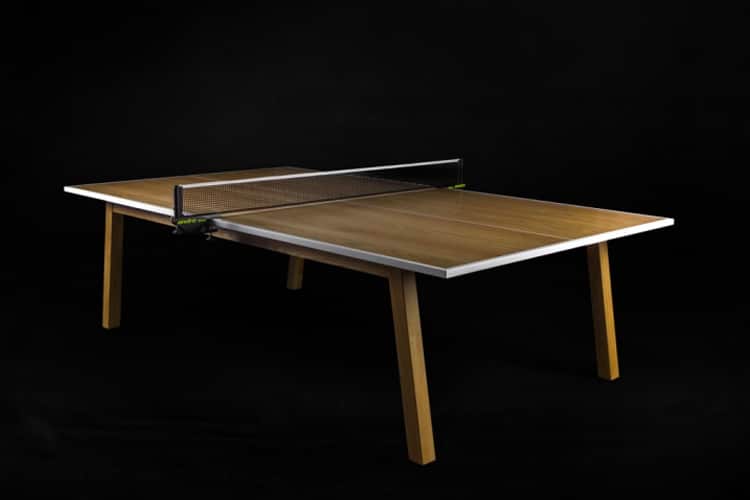 3. makimaki
A former commercial director, Brisbane's Cameron Hird now tells his stories (and yours) through brilliant custom made furniture. Drawing from a well of expertise, each makimaki piece is awash with distinction, durability, simplicity and harmony. This is one of the best Australian furniture brands for those pursuing the customised experience. Unique, modern, minimalist, high end, whatever you want to call it, makimaki is a top brand in Aussie land.
Address: Red Hill, Brisbane, Queensland 4059
Phone: +61 438 575 094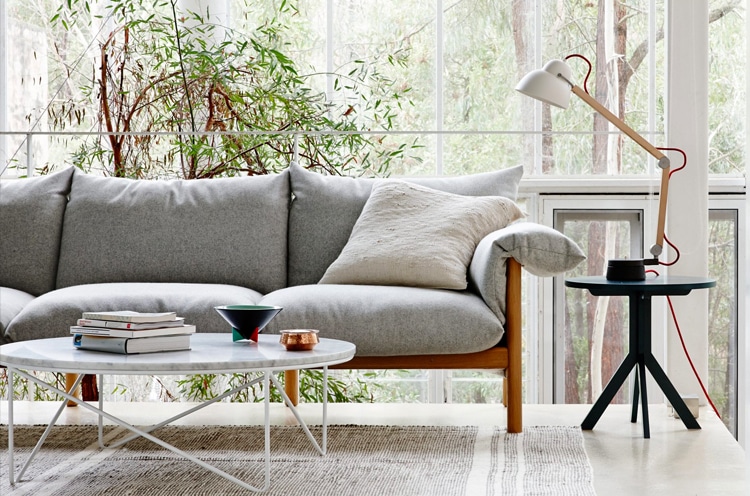 4. Jardan
Family owned and operated, Jardan keeps their thirty-year reputation intact one custom built chair, sofa, table and bed at a time. However, don't take all that experience to mean these guys kick it old school–contemporisation and sustainability are two of their most valued assets. Australian made armchairs and other comfy furniture for the whole family to enjoy.
Address: 42 Oxford Street, Paddington, NSW 2021
Phone: +61 2 9663 4500
Hours: Mon-Fri: 9am-5:30pm, Sat-Sun: 10am-5pm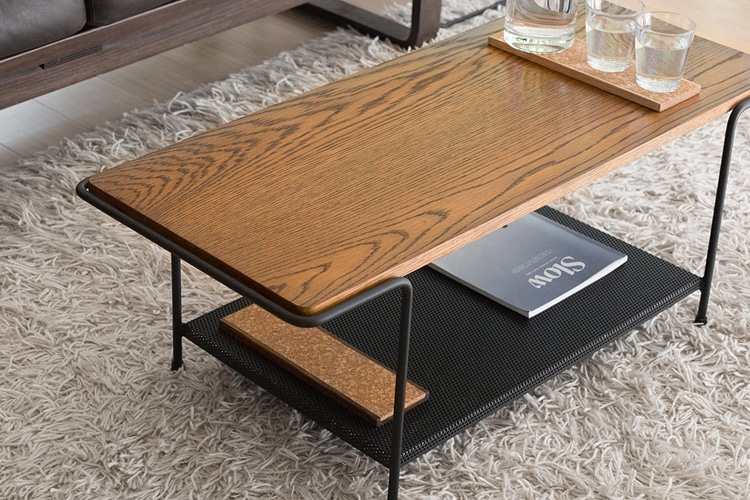 5. Lucious Handmade
Making prime use of negative space, Lucious Handmade founder Luc Fauvrelle crafts some of the most interior-friendly Australian furniture you can find. He shares a workshop with the equally reputable James Taylor (of Hamilton Taylor Made), and the two mates will occasionally collaborate, resulting in legendary hardwood output like the Staple Collection.
Address: Melbourne, Australia
Phone: +61 411 563 233
Launched: 2015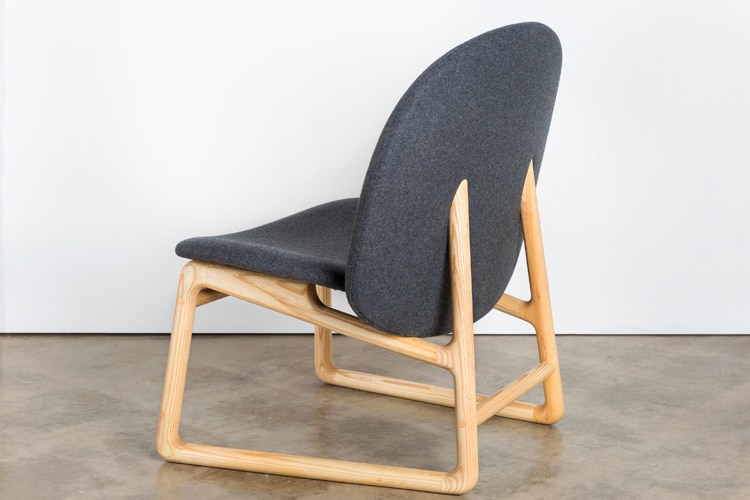 6. MJP Studio
Based in Adelaide, MJP Studio is the acclaimed brainchild of designer Matt Pearson. With both his limited edition and commercial projects, Pearson strikes an exquisite balance between functionality and distinction. The resulting products invite interaction but never wear out their aesthetic charms. High-quality Australian made chairs that will fit your home beautifully.
Address: 1/34 Paringa Avenue, Somerton Park, South Australia
Phone: 0432 926 727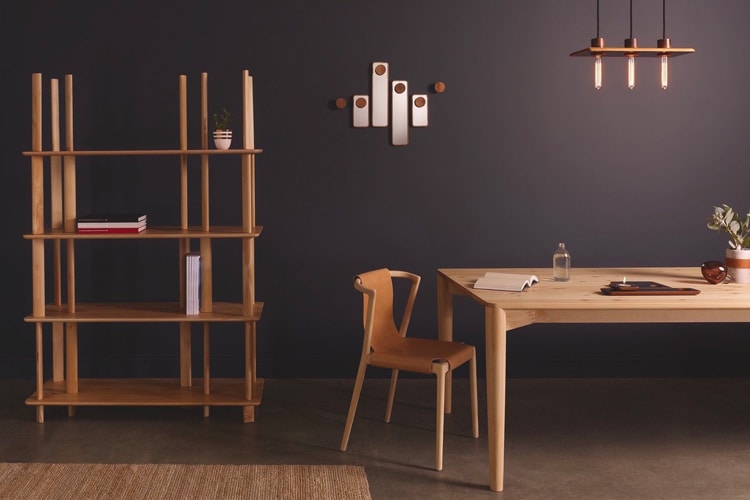 7. Dessein
Michele Chow looked around and noticed a lack of affordable, contemporary, qualitative Aussie furniture, and she did something about it. That something was Dessein, which launched in 2012. In the years since, Chow's passion project has grown into one of the best Australian furniture brands, making good on her promise of value and vision. Located in WA, Dessein provides custom made timber furniture to households across the country.
Address: PO Box 1015, North Fitzroy 3068, Victoria, Australia
Phone: 0439 161 178
Launched: 2012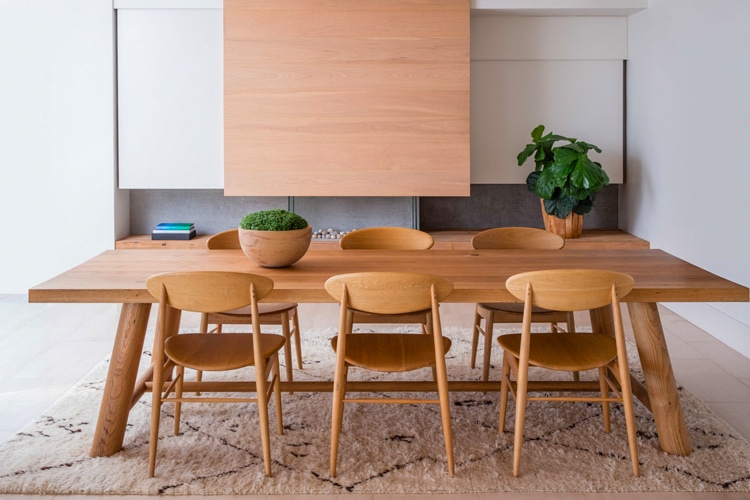 8. Mark Tuckey
Using recycled and sustainably sourced timber woods, Sydneysider Mark Tuckey and his team custom build the kind of furniture that they'd want for themselves. Given that this top Australian furniture brand has been in business since 1990, it's safe to say their instincts are in the right place. Australian made tables and chairs for a simple yet unique living space.
Address: 45A Avalon parade, Avalon NSW 2107
Phone: 02 8403 3064
Hours: Mon-Sat 10am-5pm, Sun 10am-4pm
Address: 4 Anderson road, Thornbury VIC 3071
Phone: 03 9419 3418
Hours: Monday by appointment only, Tue-Fri 9.30am-5pm, Sat 10am-5pm
Address: 509 Murray Street, Perth WA 6000
Phone: 08 9322 6664
Hours: Mon-Fri 8:30-5pm, Sat 10am-4pm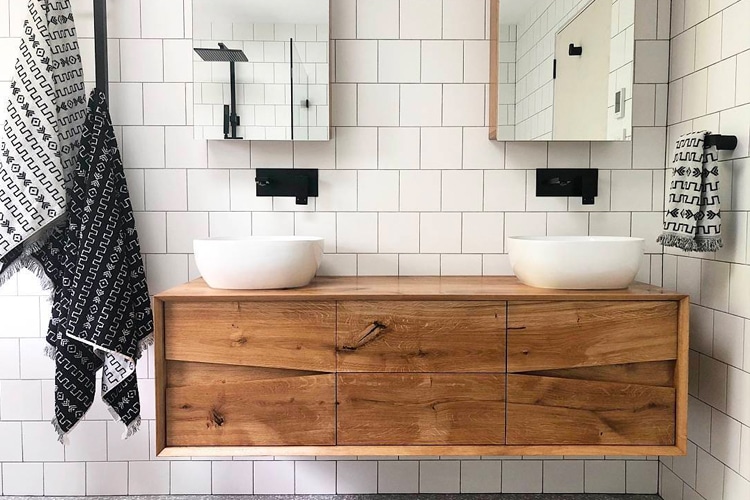 9. Ingrain Designs
"You name it, we make it". So says Melbourne's Ingrain Designs, who handcraft all their custom timber furniture using only recycled, reclaimed or sustainably sourced materials. Expect long-lasting products that emanate with accessibility and refinement in equal measure.
Address: 4E/6 Albert Street, Preston, VIC, 3072
Phone: 03 8613 3454
Hours: Tues-Fri 10am-4pm, Sat 10am-3pm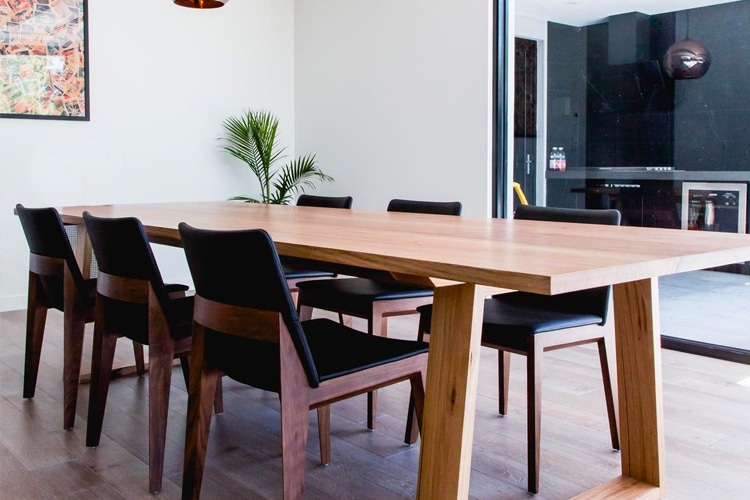 10. Michael Hayes Furniture
Inside a 4000 square-foot workshop. Michael Hayes gets down to business using timber he's collected for over 13 years. In addition to wood, the top Aussie brand frequently and deftly employs alternate materials like stone and glass.
Address: Workshop 2, 16-18 Burgess Rd Bayswater North, VIC 3153
Phone: 0404 043 620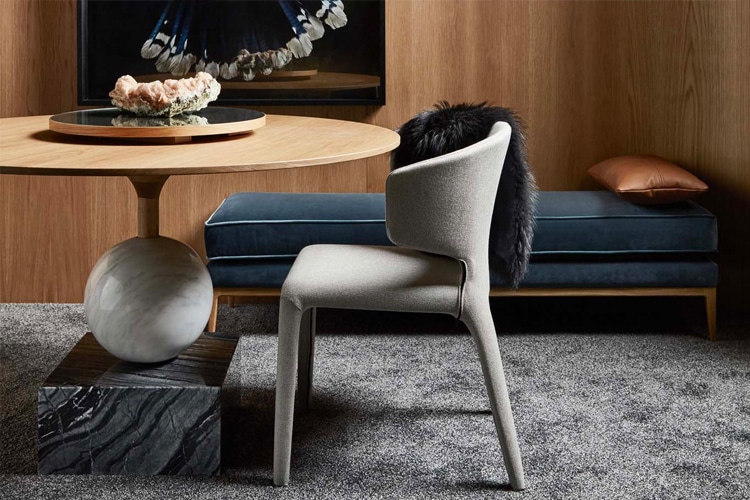 11. Zuster
As the third generation in a line of designers, sisters Wilhelmina McCarroll and Fleur Sibbel have craftsmanship in their DNA. Not ones to let such talent go to waste, they created Zuster (Dutch for "sister"), easily one of the best furniture brands in Australia. Making brilliant use of materials like stone, marble, copper and brass, each bespoke piece in the Zuster line up is a masterpiece of detail, and yet never without a functional essence. Unique tables and chairs that you can't find anywhere else.
Address: 33 Church Street, Hawthorn Victoria 3122
Phone: +61 3 9852 8410
Hours: Mon-Fri 8:30am-5:30pm, Sat 10am-4pm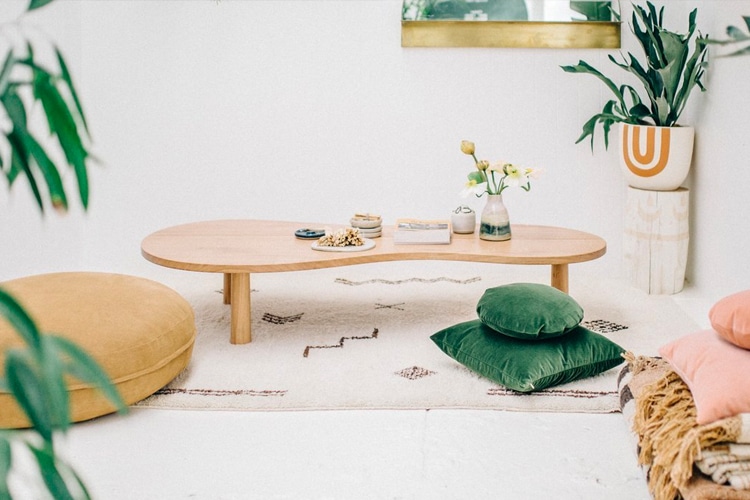 12. Pop & Scott
Poppy Lane brings her eye for style, Scott Gibson his artisanal skill. As Pop & Scott, they make beautiful furniture and beautiful children alike. Indeed, their positivity is infectious and their handmade furniture, lighting and homewares is one of a kind. Covering New South Wales, Queensland, Victoria, Western Australia, Tasmania, South Australia, and the Australia Capital Territory.
Address: Melbourne: 27a Hayes Street, Northcote VIC 3070
Phone: 0472 905 186
Hours: Monday by appointment only, Tue-Fri 10am-5pm, Sat 10am-3pm
Address: Byron: Unit 4, 57 Centennial Circuit, Byron Bay (Arts & Industrial Estate) NSW 2481
Phone: 0472 905 186
Hours: Mon-Tue 10am-5pm, Thurs-Fri 10am-5pm, Sat 10am-3pm
13. Alex Earl
Known primarily for his remarkable lighting fixtures, Alex Earl also whips up stunning modern furniture and sound products. It's all made to order by Alex and his team inside a Melbourne workshop. Suffice to say, Australia wouldn't be the same without this legendary brand. They make unique, custom furniture for a variety of home decor needs and Australian furniture brands.. Alex Earl are among the most popular bespoke furniture makers in Melbourne.
Address: 14-16 Sackville Street, Collingwood, Victoria, Australia, 3066
Phone: +61 03 9010 6291
Hours: Mon-Fri 10am-5pm, Sat 11am-3pm, other times by appointment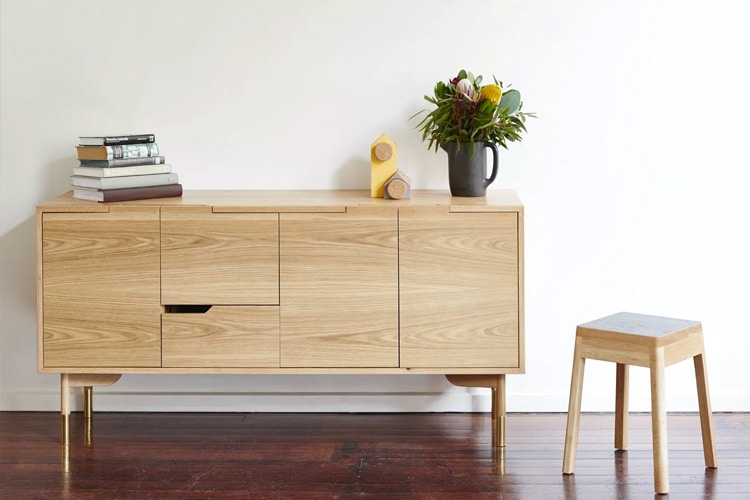 14. Apparentt
Seeking beauty, simplicity and durability from their furniture, husband and wife team Elliot and Louise Gorham created Apparentt in 2016. Every piece they manufacture is handcrafted in Melbourne using only the finest methods and materials. This Australian made furniture makes Victorians proud.
Address: 15 Steel road, Yackandandah, Victoria 3749
Phone: 0412 407 797
Hours: open 7 days, by appointment
Launched: 2016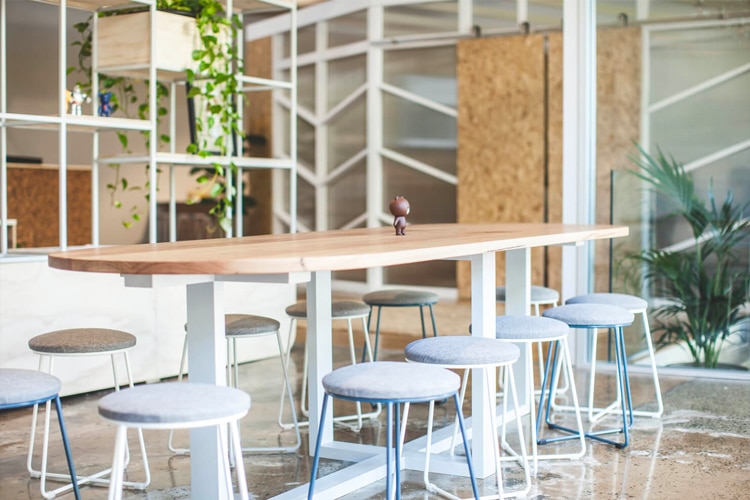 15. Ferrier & Co.
Thanks to their extensive knowledge of interior design, Ferrier & Co. stands out as one of the best Australian furniture brands for retail, restaurant and commercial spaces. Naturally, they're more than happy to take on a residential project as well. Using locally sourced materials, the company plies its craft in a north Brisbane workshop. High-end furniture in Brisbane, helping Queenslanders give their home a modern look.
Address: 2/9 Holland St, Northgate QLD 4013, Australia
Phone: +61 7 3195 1454
Hours: Mon-Thu 8am-4pm, Fri 8am-12pm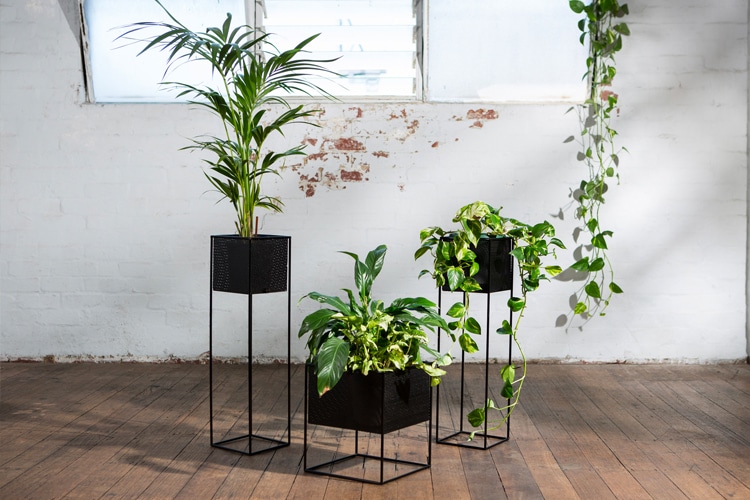 16. Redfox & Wilcox
Tara Wilcox and Nicola Grey created Redfox & Wilcox in 2011 as a way to offer unique, affordable, custom-built furniture to people like themselves. And while the customer base has grown substantially, the Aussie brand's admirable values remain firmly intact. Collingwood based, nationally recognised, Redfox & Wilcox make unique furniture and accessories to liven up your living room.
Address: 7 Easey St, Collingwood VIC 3066
Phone: +61 452 292 115
Hours: Mon-Fri 9am-5pm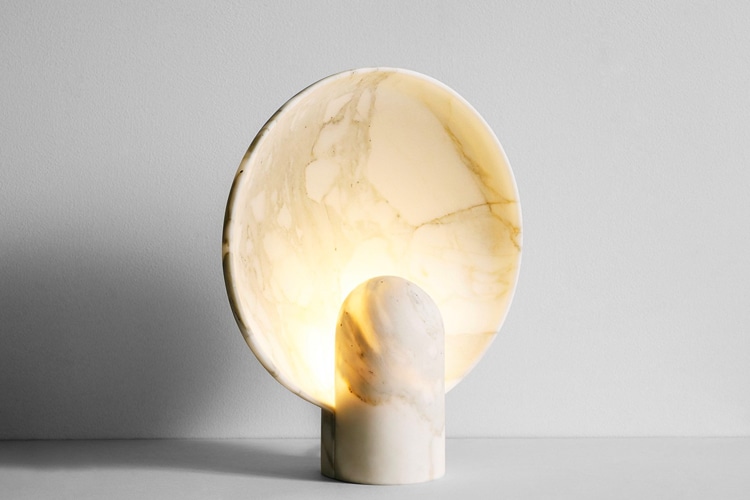 17. Henry Wilson
While studying design in Europe, Henry Wilson developed a deeper understanding of furniture not just in the classroom, but at the Dutch flea markets. That's where he encountered the kind of handmade furniture that tells a story about its creator. Taking a similar philosophy to his own work, Wilson likewise embraces the human touch in all its possibilities and even imperfections. Consequently, every piece he creates is built to last and profoundly distinct.
Address: 257 Palmer St, Darlinghurst NSW 2010
Phone: +61 2 8958 7614
Hours: Tue-Fri 10am-12pm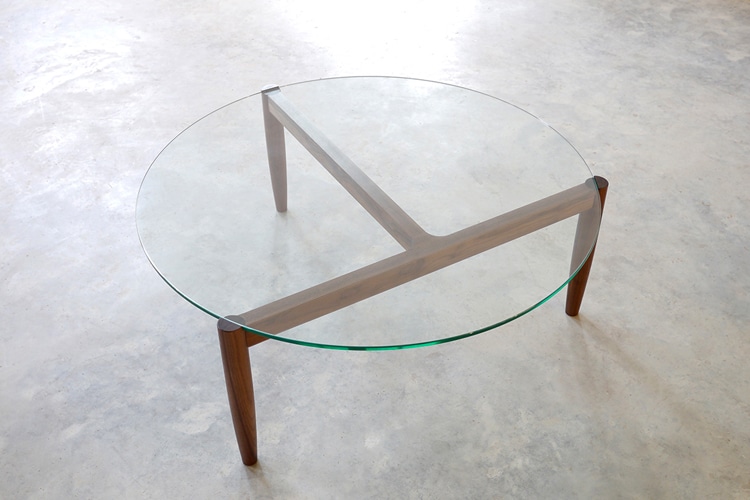 18. Nathan Day Design
Where style and quality collide, you'll find Nathan Day Design. It's run by Mr. Nathan Day himself, a man who most definitely respects his wood. From table to chair to cabinet, Day is making it to order and earning a reputation as one of the best Australian furniture brands in the process. Furniture makers based in WA who can deliver unique furniture for many purposes.
Address: 10 Commerce Rd, Vasse WA 6280
Phone: +61 437 286 082
Hours: Tue-Fri 8am-4pm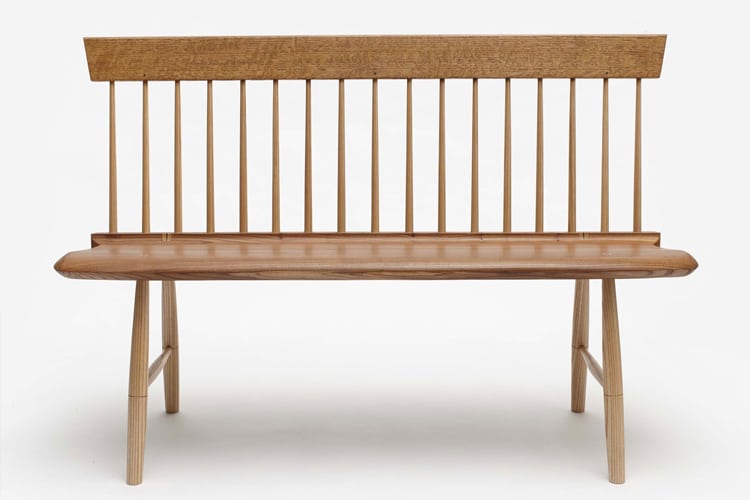 19. Bern Chandley
Specialising in windsor chairs and other fine furniture, artisan Bern Chandley employs a mix of traditional and contemporary methods to stunning effect. Every piece of quality furniture he creates looks instantly timeless, and will accordingly retain its lustre and strength for centuries.
Address: Factory 2/70 Commercial Dr, Thomastown VIC 3074
Phone: +61 401 679 990
Hours: Mon-Fri 8am-5pm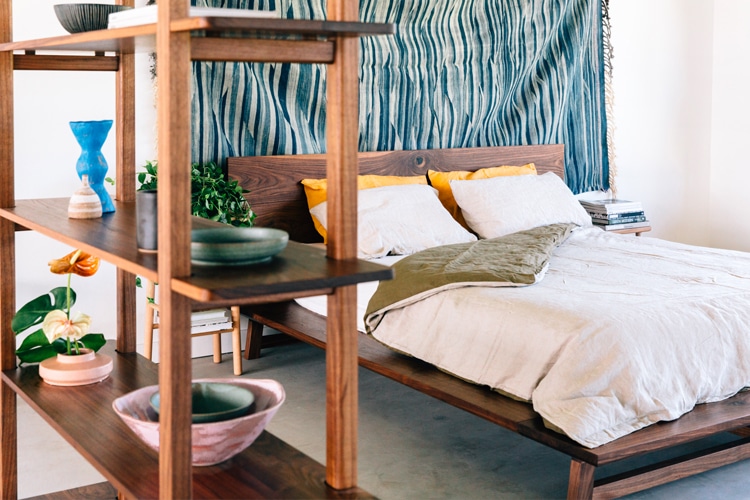 20. JD. Lee
For some of the best in sustainable manufacturing and design, look no further than JD. Lee. Taking extreme measures to reduce his carbon footprint, the top Aussie designer offers products that are good for owner and planet alike. Meanwhile, the furniture itself is nothing short of spectacular.
Address: 13-17 Warraba Rd, North Narrabeen NSW 2101
Phone: +61 466 634 359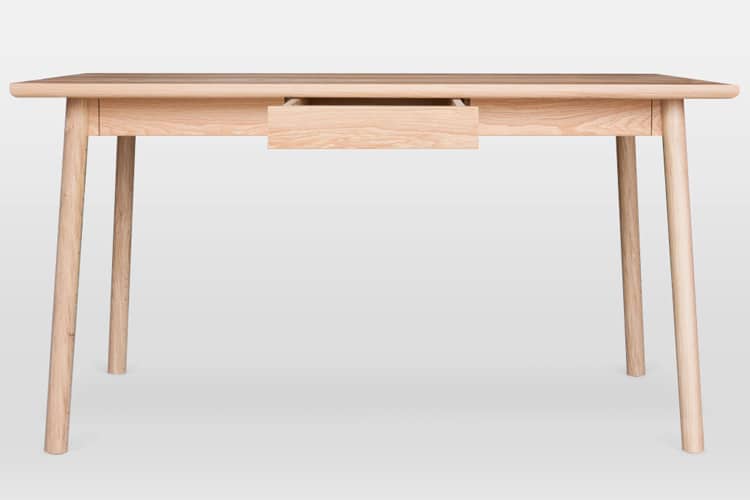 21. Relm
Between their stellar range of commercial and bespoke products, Relm has duly earned its reputation as one of Australia's best furniture brands. Using both local wood and imported timbers like American Oak and Walnut, the local Australian company keeps the geometry clean and the details impeccable.
Address: 49 Anomaly St, Moolap VIC 3224
Phone: +61 414 482 441
Hours: Mon-Fri 9am-5pm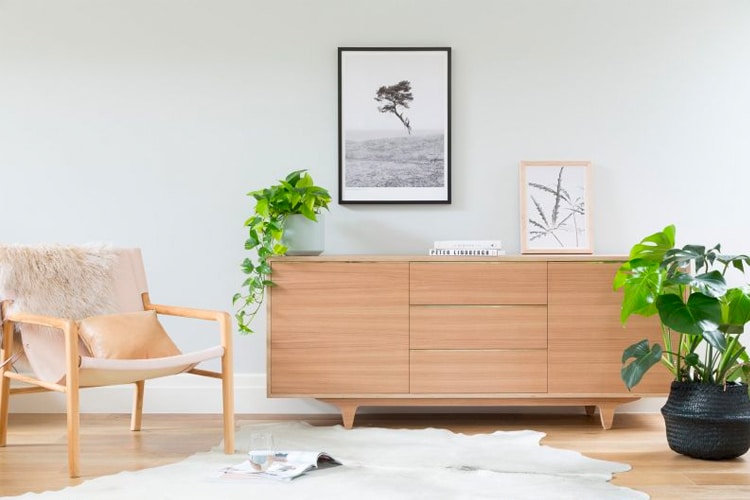 22. Felix Furniture
Felix Furniture launched in 2014, but co-founder Antonia Morrongiello would argue the brand goes all the way back to her childhood, when she'd watch her father build upholstery from scratch. Years later, Antonia teamed up with Scottish cabinet maker named Ian Anderson, and their mutual destiny was fulfilled. Named for Antonia's father, the passion at Felix Furniture is palpable, and the work is second to none. Furniture designed for all Aussies from the Great Barrier Reef to South 'Straya.
Address: 134 Bridge Rd, Richmond VIC 312
Phone: +61 400 799 446
Launched: 2014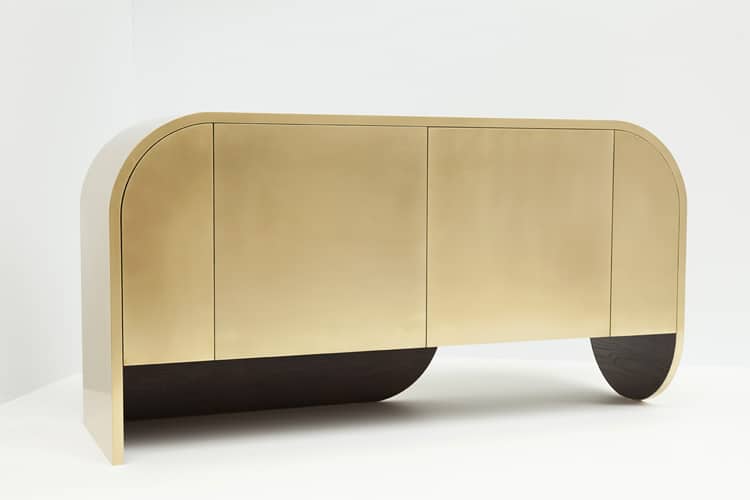 23. Jonathan West
Based in the Sydney suburb of St. Peters, Jonathan West forges eye-catching Australian designer furniture using a range of raw materials. At the root of his process is a fearless commitment to simplicity, adventure and experimentation, or what we like to call the Aussie way.
Address: 2D, 1-7 Unwins Bridge Rd St Peters, 2044. NSW
Phone: 0412 716 611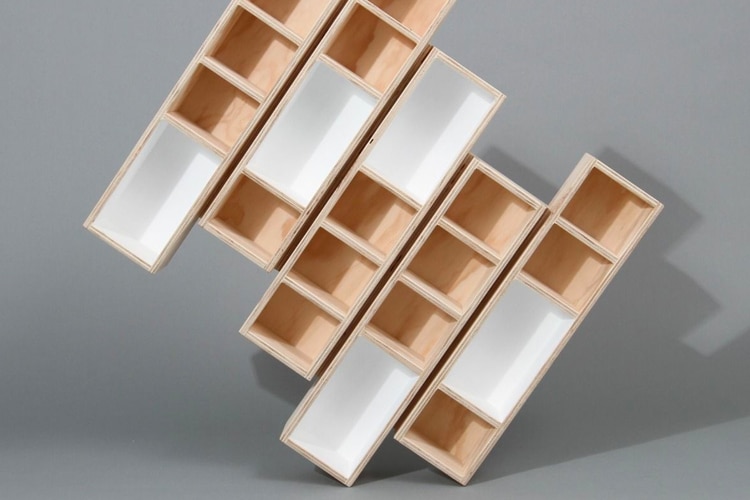 24. Like Butter
Send Like Butter your specs and they'll make your furniture of immediate distinction and prime quality. The top Aussie furniture brand prides itself on swift service and indisputable versatility. It wouldn't be called Like Butter if it wasn't a smooth, satisfying operation.
Address: 30 Chelmsford Street, Kensington Victoria 3031
Hours: Strictly by appointment – Mon-Thu 8am-4pm, first Sat of the month 9am-12pm
Launched: 2007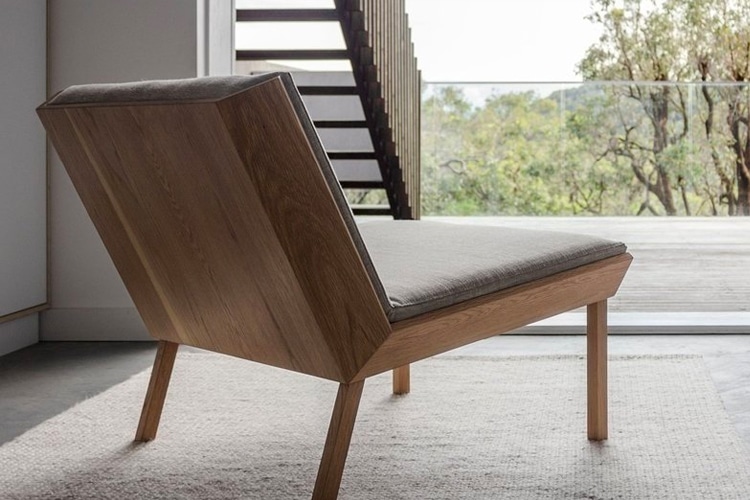 25. Mr and Mrs White
Sticking beautifully to the basics, Mr and Mrs White craft durable furniture that only gains in character and charm as it ages. Bolstered by the foundational tenets of quality, honesty and simplicity, the brand delivers clean designs that enhance their surroundings while never making loud gestures.
Address: 1/275 Harbord Rd, Dee Why NSW 2099
Phone: +61 2 9938 2822
Hours: Mon-Fri 10am-5pm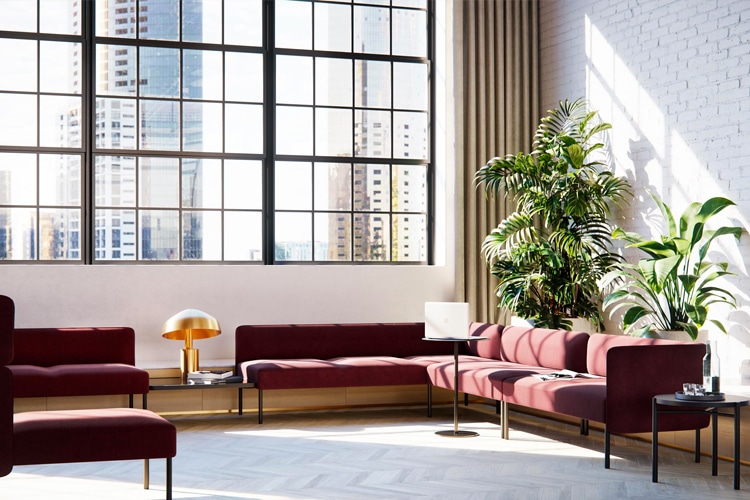 26. Ross Gardam
If you're seeking uniquely designed furniture that will make your guests stop and pay attention, look no further than Ross Gardam. Since 2007, the Melbourne furniture and lighting studio has been turning heads one unmistakable creation at a time. However, in spite of the blatantly original vibes, each piece retains a purely accessible edge. That and more makes Ross Gardam one of the best Australian furniture brands in existence.
Address: 334 Victoria St, Brunswick VIC 3056
Phone: +61 3 9329 4145
Hours: Mon-Fri 9:30am-5:30pm
Launched: 2007
Check out our other Home & Design related articles.
Have you subscribed to 26 Best Desks for the Home Office? You can also follow us on Facebook, Twitter, Instagram, and YouTube.
You'll also like:
16 Best IKEA Hacks
19 Home Bike Racks & Bike Hangers To Make Your Bicycle a Work of Art
16 Stylish Alternatives to Wall Art
General FAQ
What is the best Australian furniture brand?
Some of the best Aussie furniture brands are DesignByThem, NAU, makimaki, Jardan, Alex Earl, Henry Wilson, Felix Furniture, and others.
Where can I get affordable Australian furniture?
Two of the best Aussie brands for affordable furniture are Dessein and Redfox & Wilcox.
What furniture is made in Australia?
Brands such as Jardan, Lucious Handmade, MJP Studio, Mark Tuckey, Pop & Scott, Alex Earl, Apparentt, Henry Wilson, and makimaki all make furniture in Australia.
---
Featured Video from Man of Many