16 Stylish Alternatives to Wall Art
Quality wall art is a surefire way to liven up the decor, but it's merely one among your many options. Take just a small step outside the box and you'll discover a slew of stylish alternatives to wall art that can render no less a formidable impression. Indeed, some alternatives might make an even more personal or profound statement while others might be better suited to your domestic space. Plus, most will save you some cash and who are you to argue with savings? So the next time you're up against a bare wall, we say skip the expensive paintings and consider one of these 17 Stylish Alternatives to Wall Art instead.
This Article is part of our Home & Design Series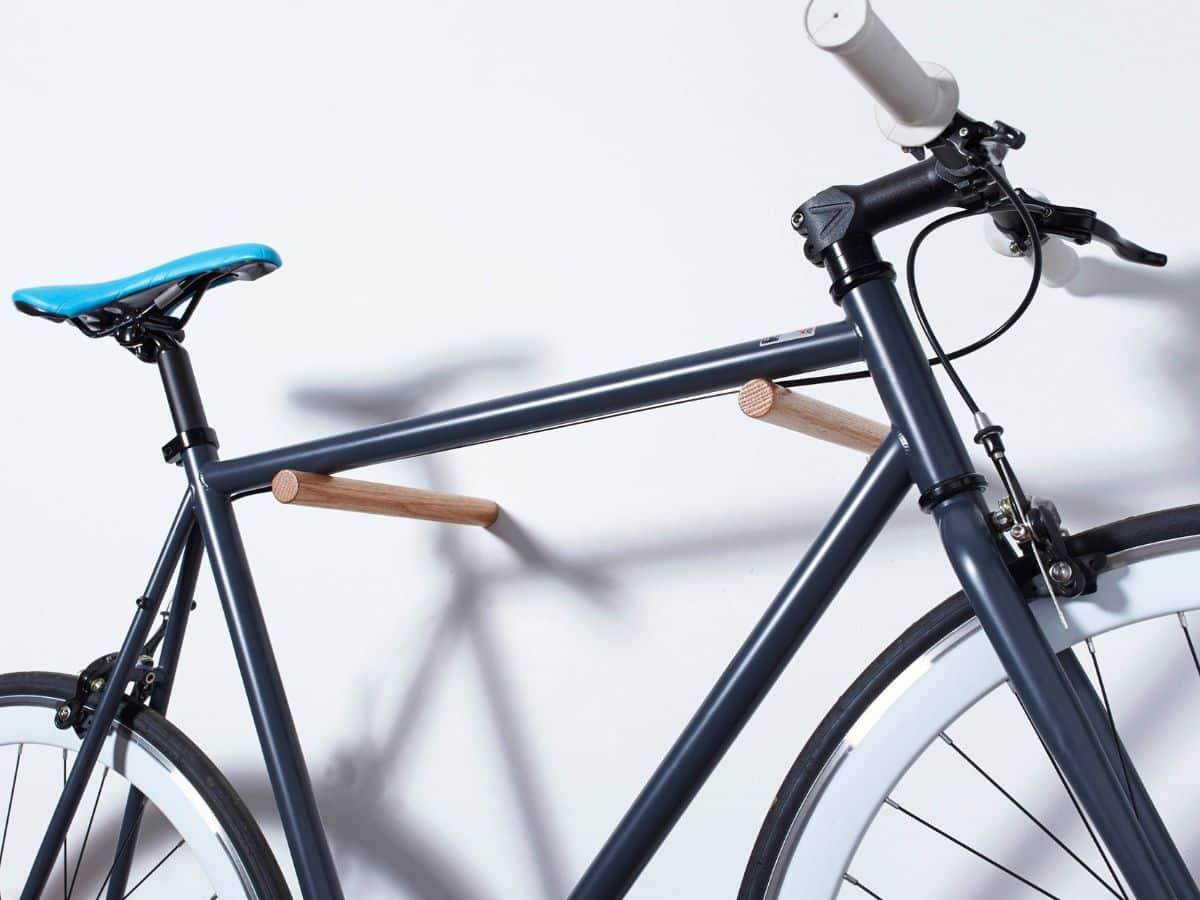 1. Wall Mounting a Bicycle
Biking has become so popular that if you put a bike on the wall there's a good chance your guests will gravitate toward it and talk about it more than they would a work of art. And there's nothing wrong with that.
Features: wood (material)
Price: from £76.80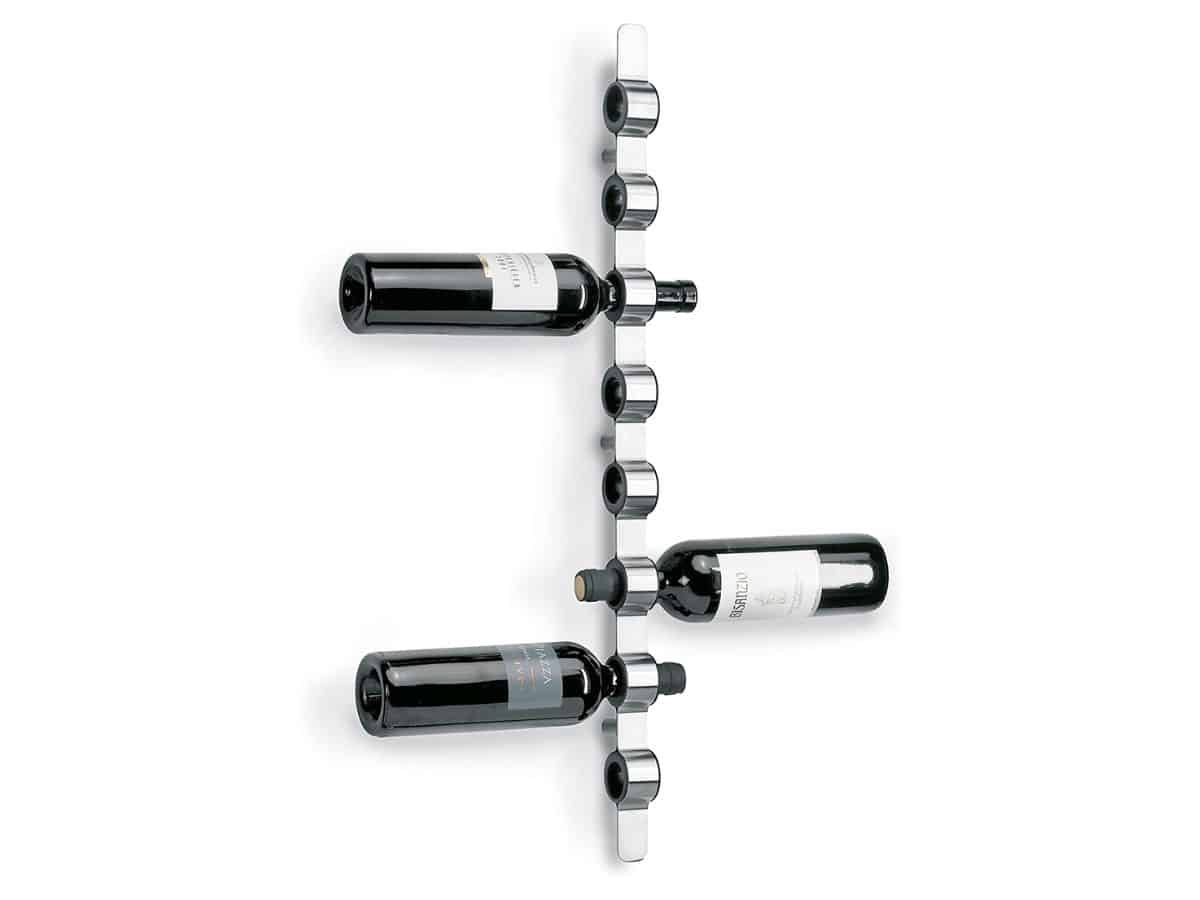 2. Wall-Mounted Wine Rack
If you ask us, alcohol is an art form unto itself and wine is naturally no exception. How about giving your vino the respect it deserves by putting it front and centre using an eye-catching wine rack?
Features: stainless steel material; L 1.25 x W 2.75 x H 28.75 inches
Price: from $74.95
---
Featured Video from Man of Many
---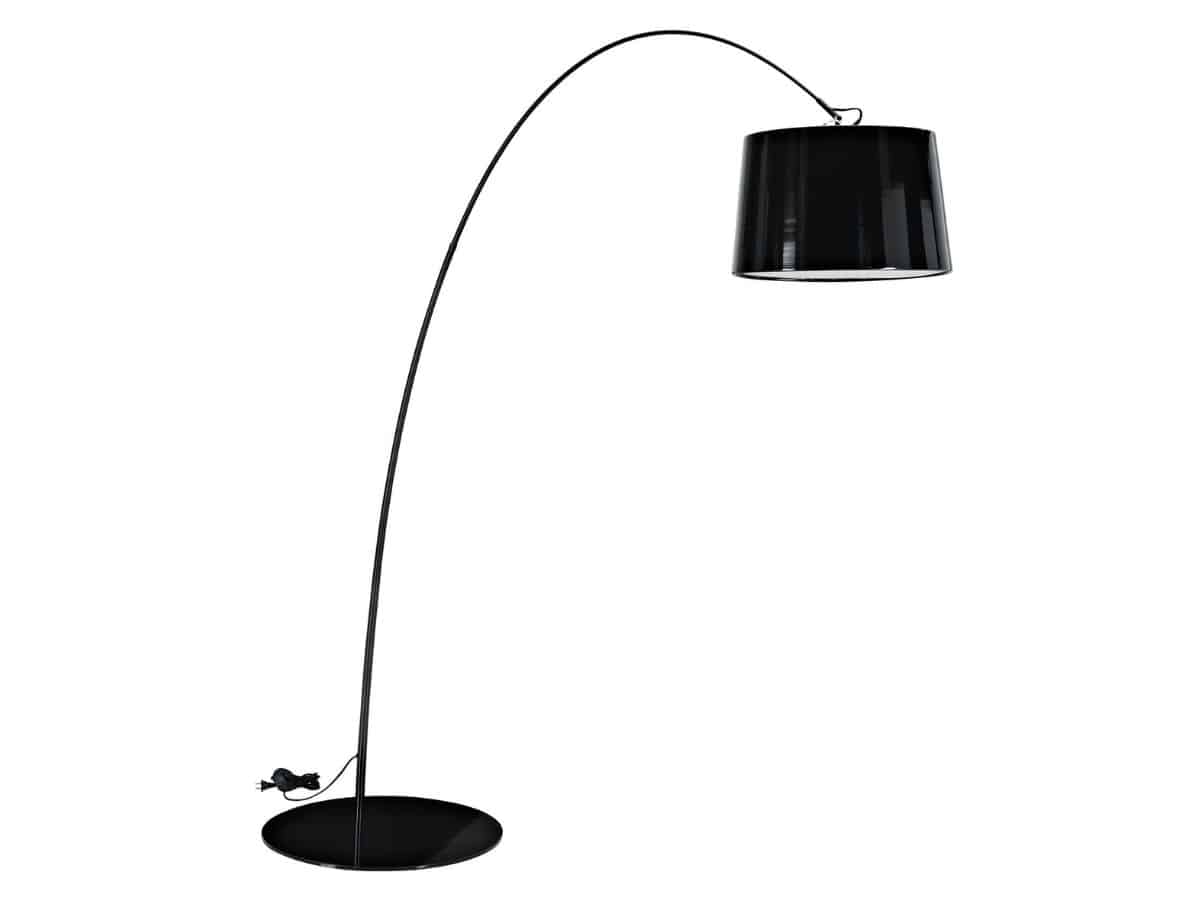 3. Placing a Floor Mounted Lamp Against the Wall
As any interior designer will tell you: let there be light. Go the extra mile by finding a tall lamp or light piece like no other and putting it on display. This is a stylish alternative to wall art that doesn't even need to go on the wall.
Features: metal and fiberglass material; glass shade material; lacquered composite frame
Price: $1,451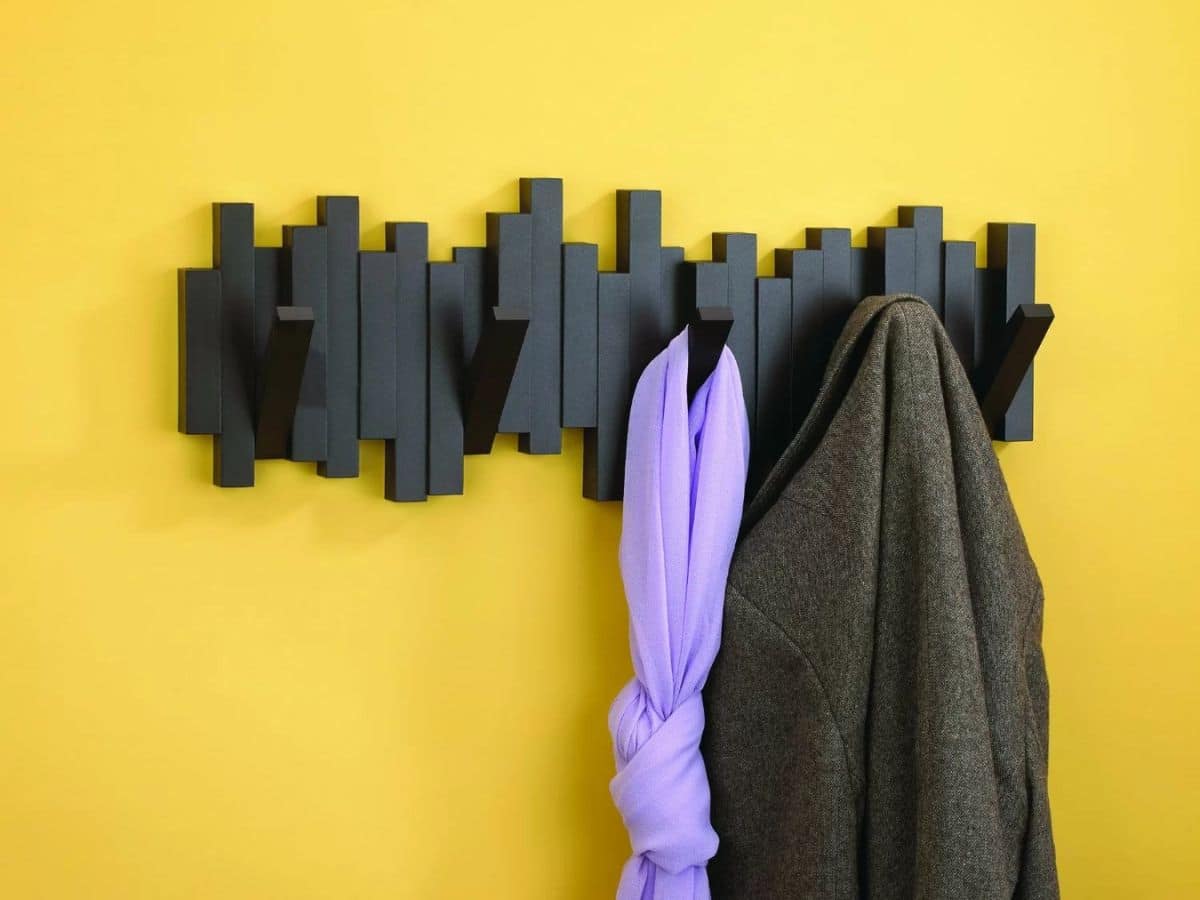 4. Decorative Wall Hooks
The beauty of modern design is that you'll find endless creativity in the most common of places. For proof, look no further than the average wall hook. What was once bound to a mere handful of shapes or materials is now a virtually endless playground of aesthetic possibility. Find the hooks that work best with your interior and slap them up as an affordable and functional alternative to wall art.
Features: wood (material); 19 ½ x 7 ¼ x 1 inches; different colour options (grey, white, black, brown, charcoal, latte)
Price: from $25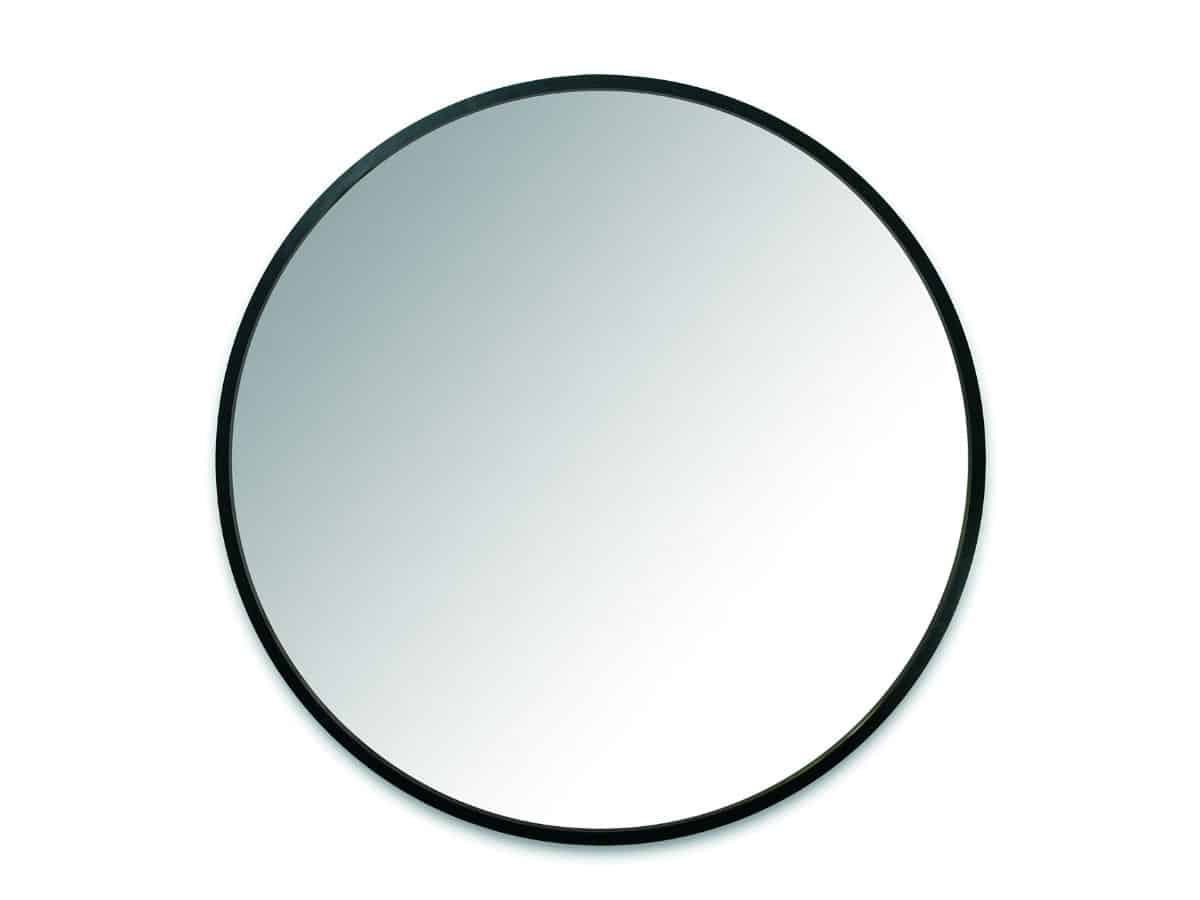 5. Wall Mirror
There's no shortage of brilliant wall mirrors to add copious dimension and personality to your domicile. Go the modern route or find a vintage classic and expect your fine taste to be reflected (pun intended) the moment you put that mirror on the wall.
Features: glass material; different size options (18, 24, 30, 34 and 37 inch options); round shape
Price: from $96.99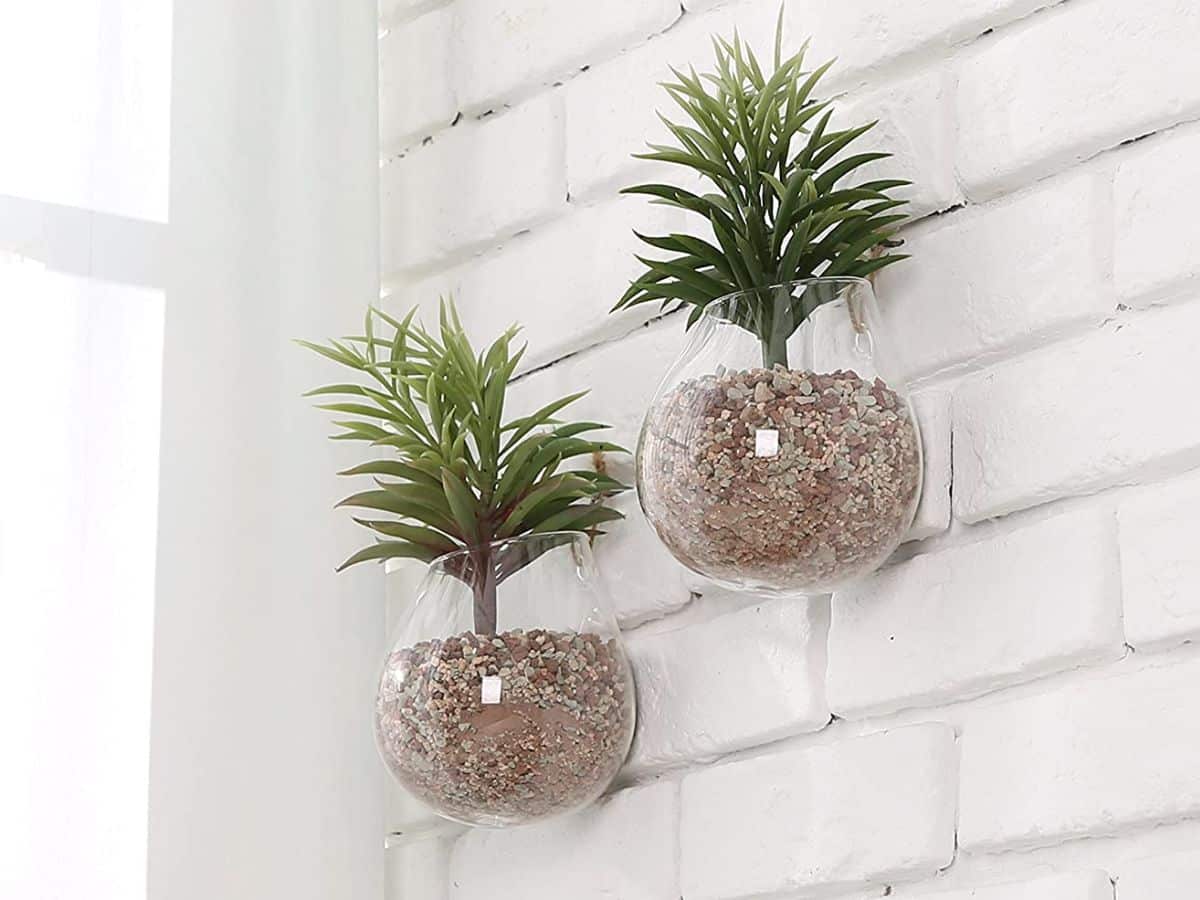 6. Wall Planters
It's simply amazing what they're doing with wall planters these days. Choose among a variety of designs and materials and then literally breathe new life onto the wall space (you know, because plants are alive).
Features: L 5 x W 3.5 x H 5 inches; set of 6; clear glass; 3.5-inch wide oblique opening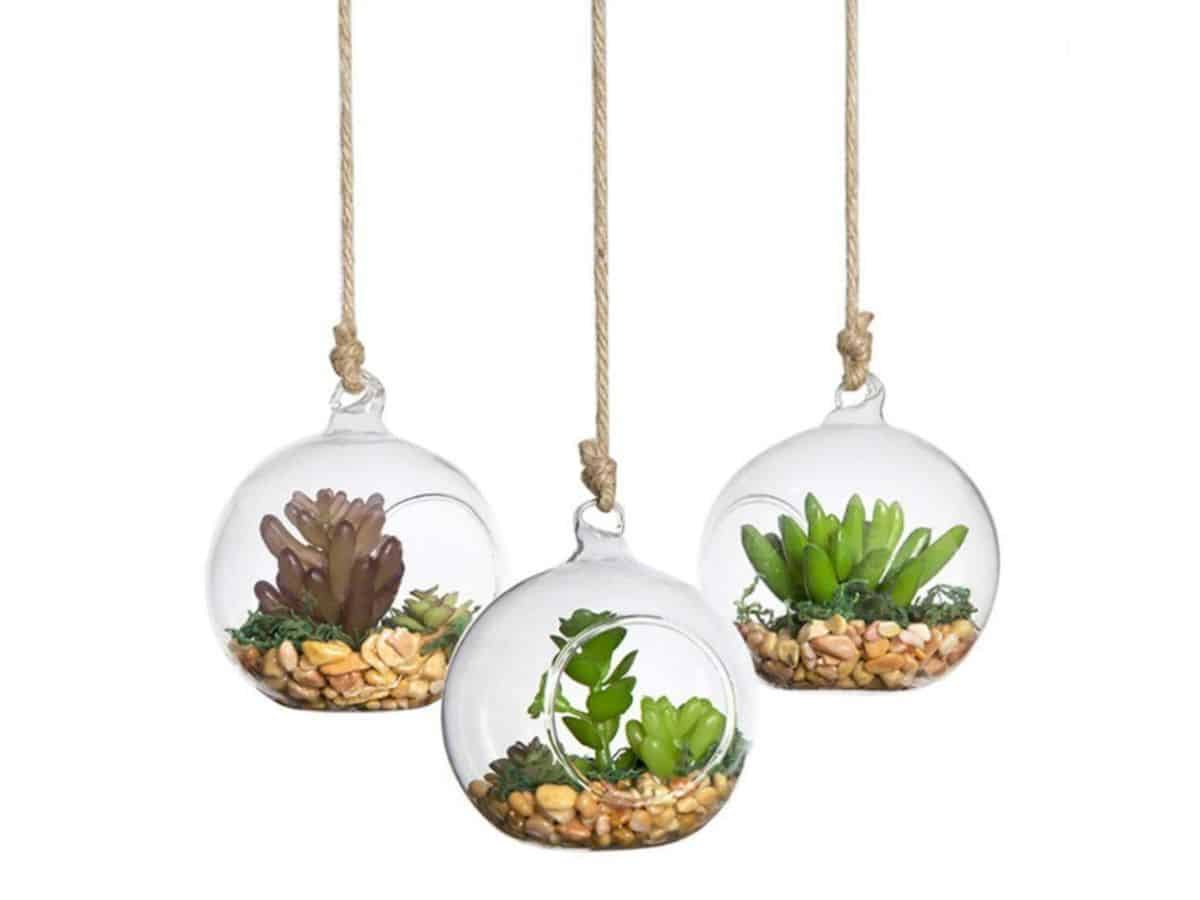 7. Hanging Terrarium
Think of a terrarium as a miniature bio-dome for plants, fish or other tiny creatures. What better to showcase these than by placing them up against a wall in plain view.
Features: glass material; 5.5" (height) x 3" (width); can withstand temperatures from -4° to 302° Fahrenheit (-20° to 150° Celsius)
Price: from $21.20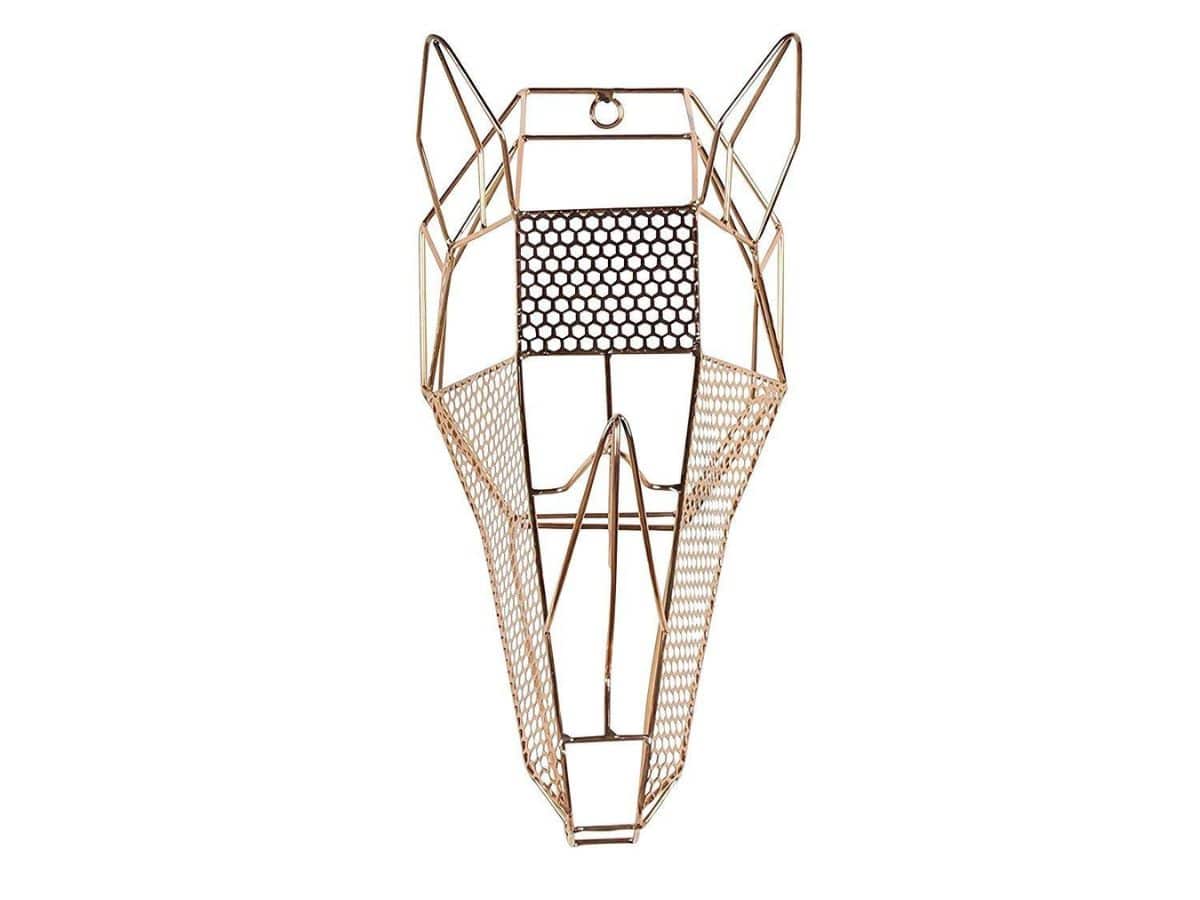 8. Geometric Animal Heads
Lightweight, metallic and rife with stunning geometry, chrome animal heads make for a stylish alternative to wall art and the perfect addition to an animal lover's home.
Features: made from metal; 18 x 12.75 x 7.75 inches
Price: from $21.20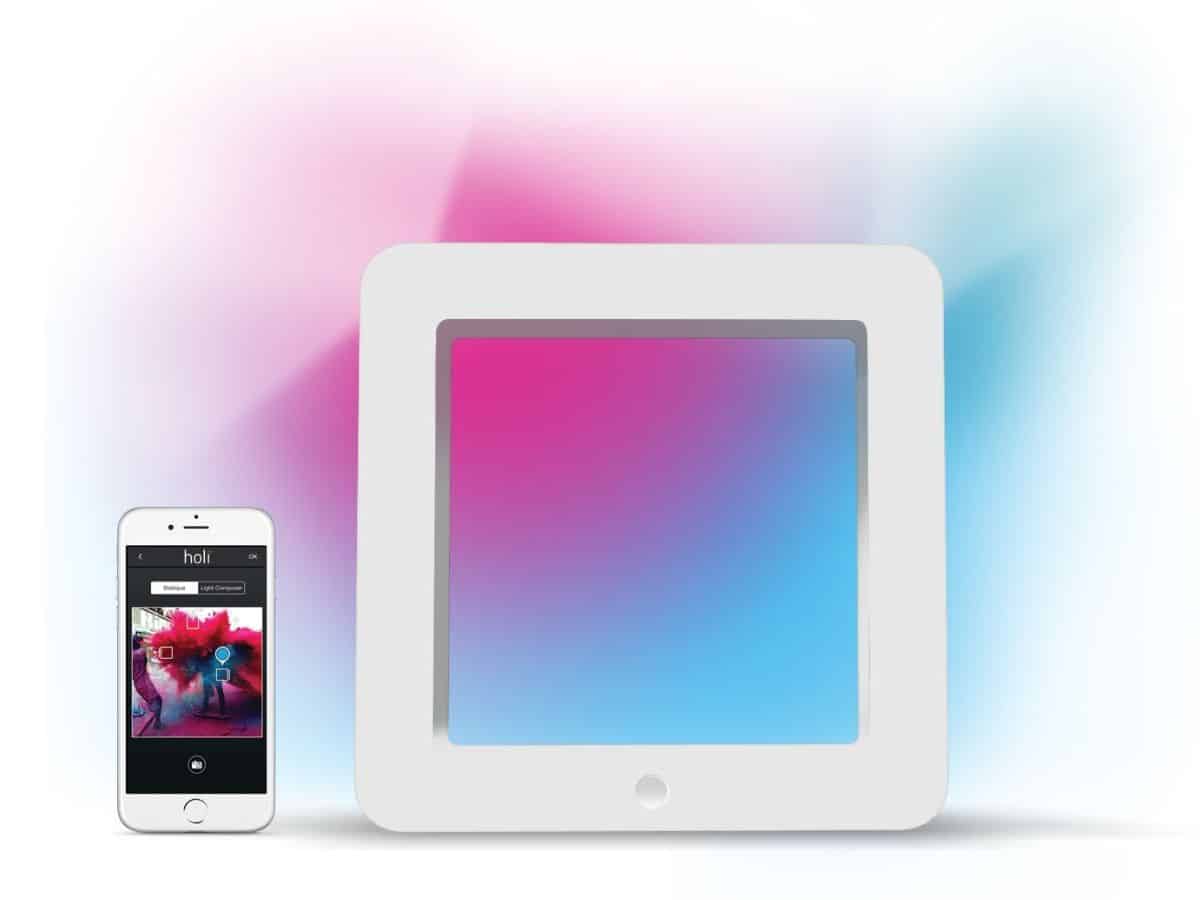 9. Smart Connected Mood Lamp
While your appreciation or perspective of a painting might change over time, the painting itself will remain exactly the same. By contrast, Smart Connected Mood Lamps are a kinetic slideshow of brilliant colours. If you like to keep your environment stimulated, accept no substitutes.
Features: LED; metal material; aluminum finish; 500 lumens
Price: from $155
10. Hanging Picture Frames
Odds are your phone or computer is stacked with some killer pictures you've taken over the years. Don't let your artistic output waste away in storage–print some pictures out, frame them and put them on the wall.
Features: rectangular / circular style; metal frame
Price: from $37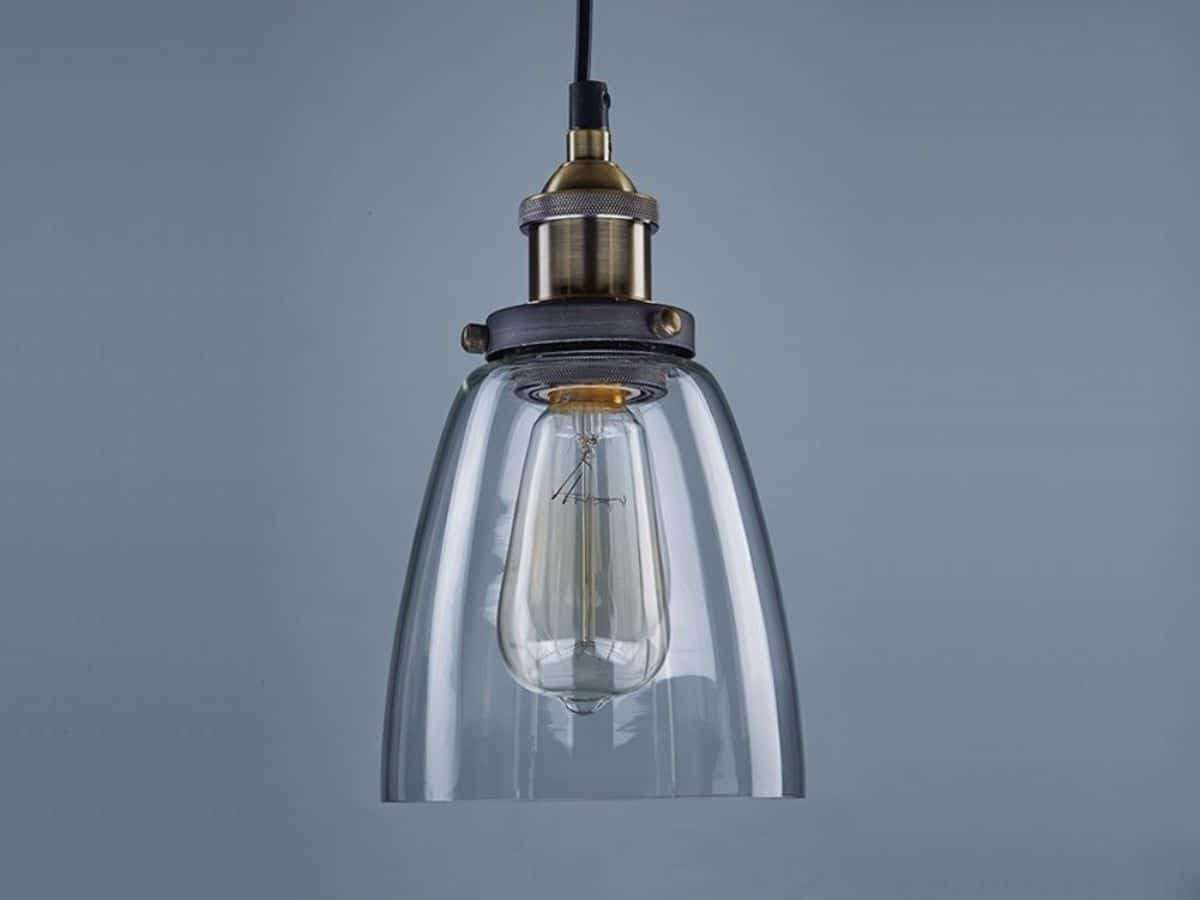 11. Hanging Lights
Sometimes finding a stylish alternative to wall art means looking beyond the wall itself…to the ceiling that is. In other words, consider hanging some creative lights as both a decorative and practical interior design move.
Features: metal material; adjustable height
Price: from $26.39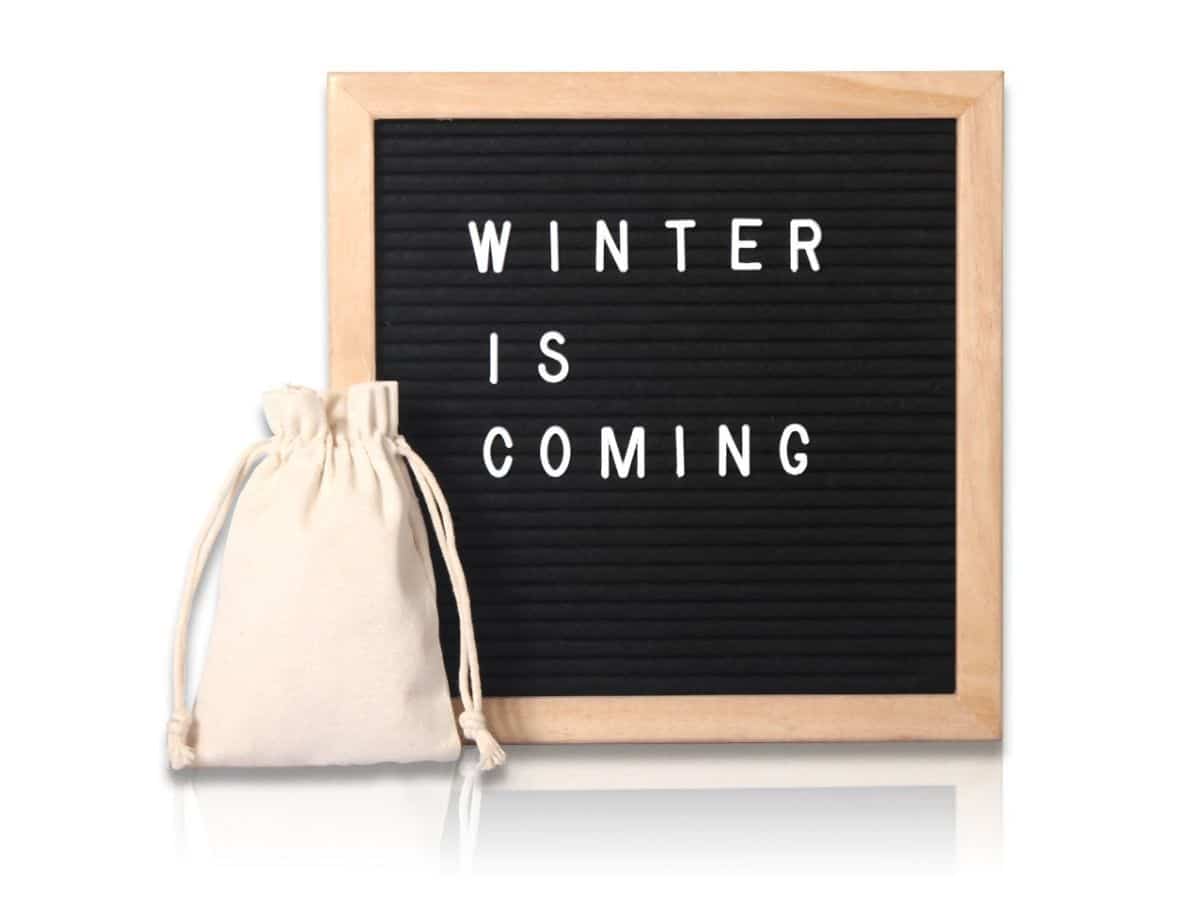 12. Changeable Letter Board
Changeable felt letter boards are a great way to add a personal touch to any room. Just customise the text to suit your vibe.
Features: wood, oak, and plastic (material); 10×10 inches; hot pink, navey blue, orange, purple (colour options)
Price: from $14.75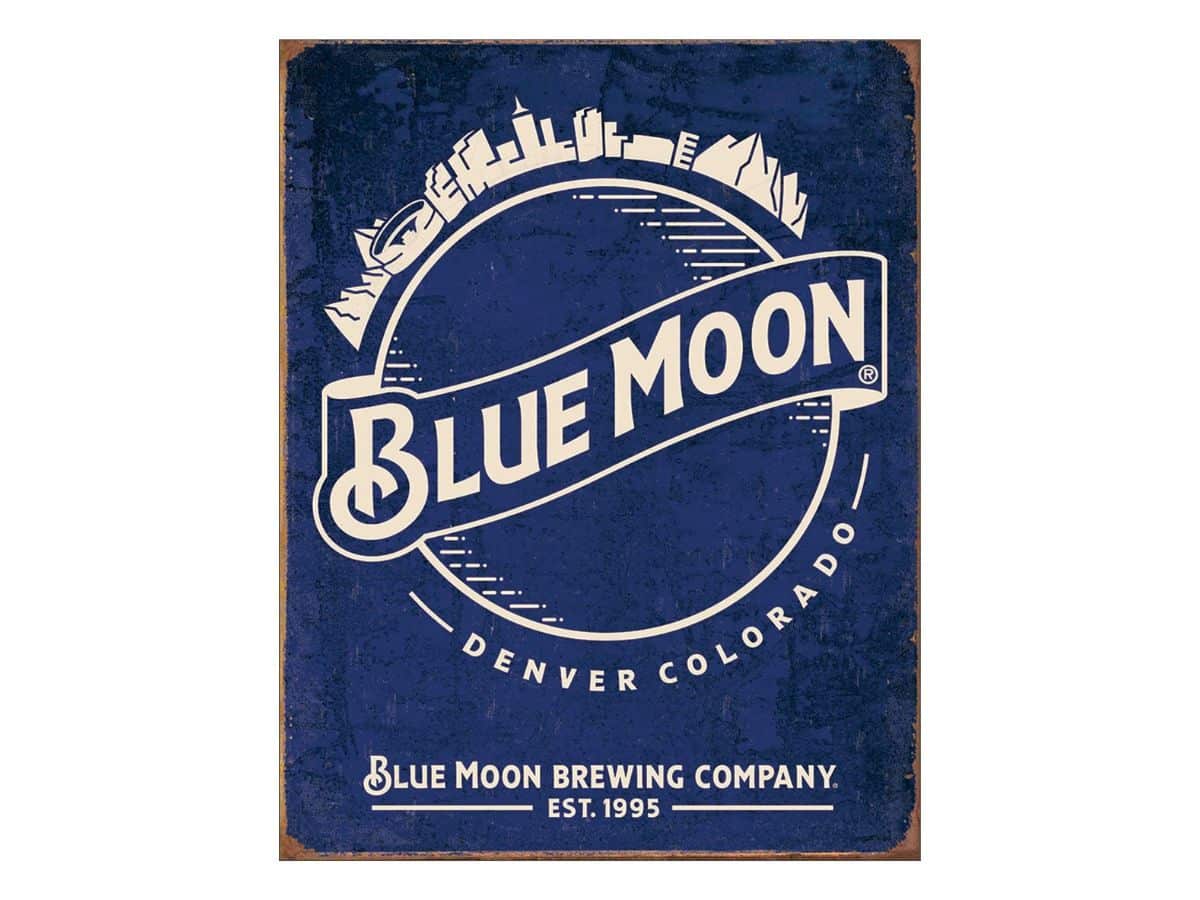 13. Vintage Signage
The addition of a piece of vintage metal signage can give a room tasteful, masculine edge. Some design that work well include classic advertisements from liquor brands, automotive companies and transit signage.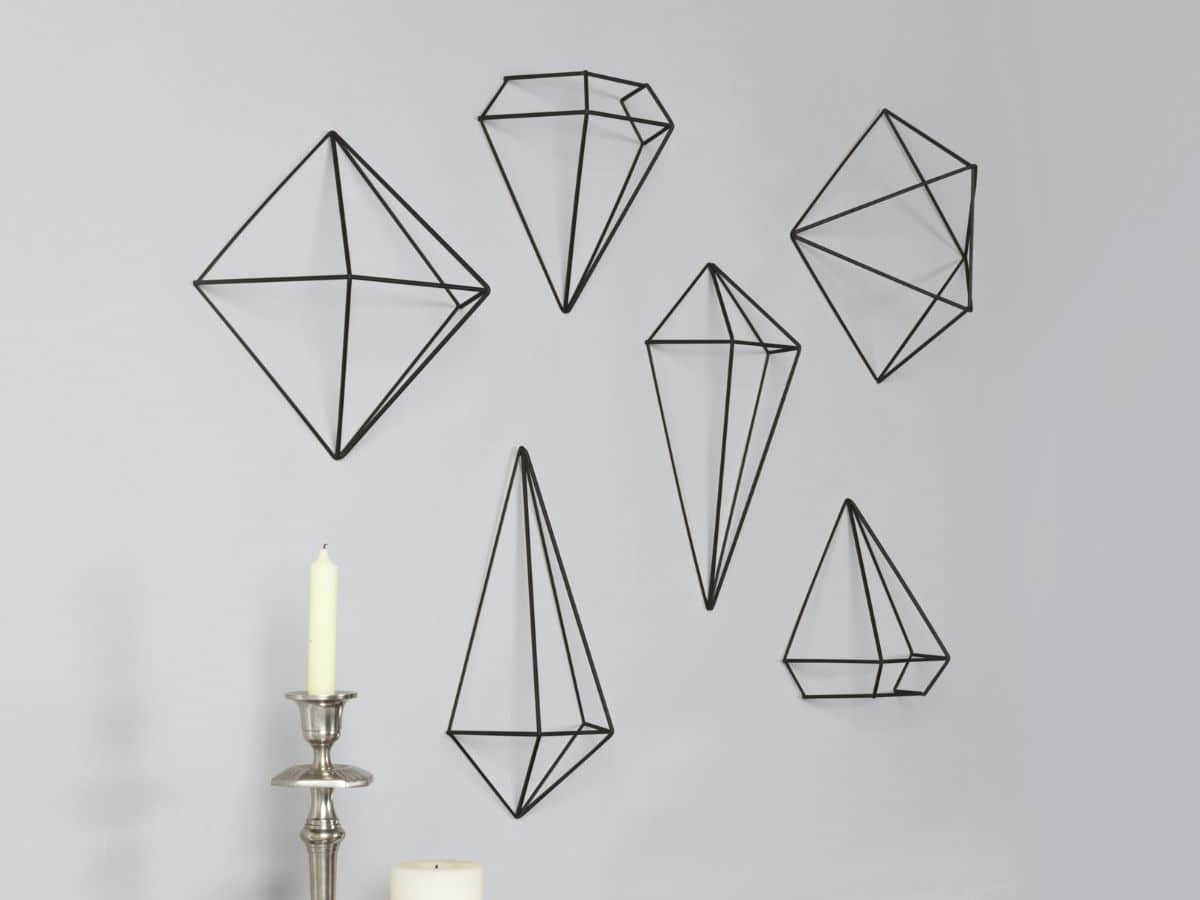 14. Prisma Decorative Accents
Like floating gemstones of steel wire and brass, Prisma Decorative Accents enchant at first sight. Hang them by a string or mount them on the wall and then watch as the mystify their surroundings.
Features: geometric sculptures; metal material; vintage themed
Price: from $21.99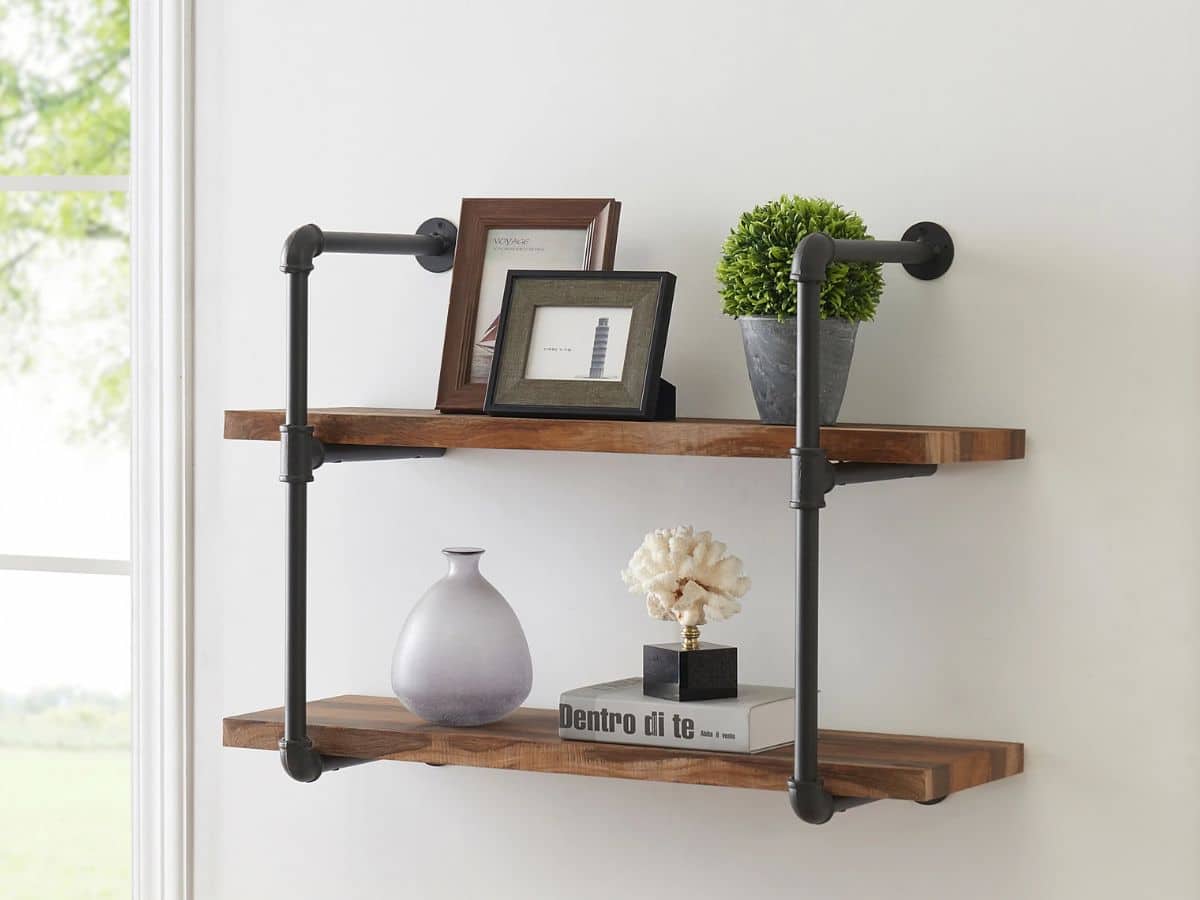 15. Industrial Wall Shelving
Double down on the eye candy by getting yourself a trusty industrial wall book shelf and then loading it up with decorations.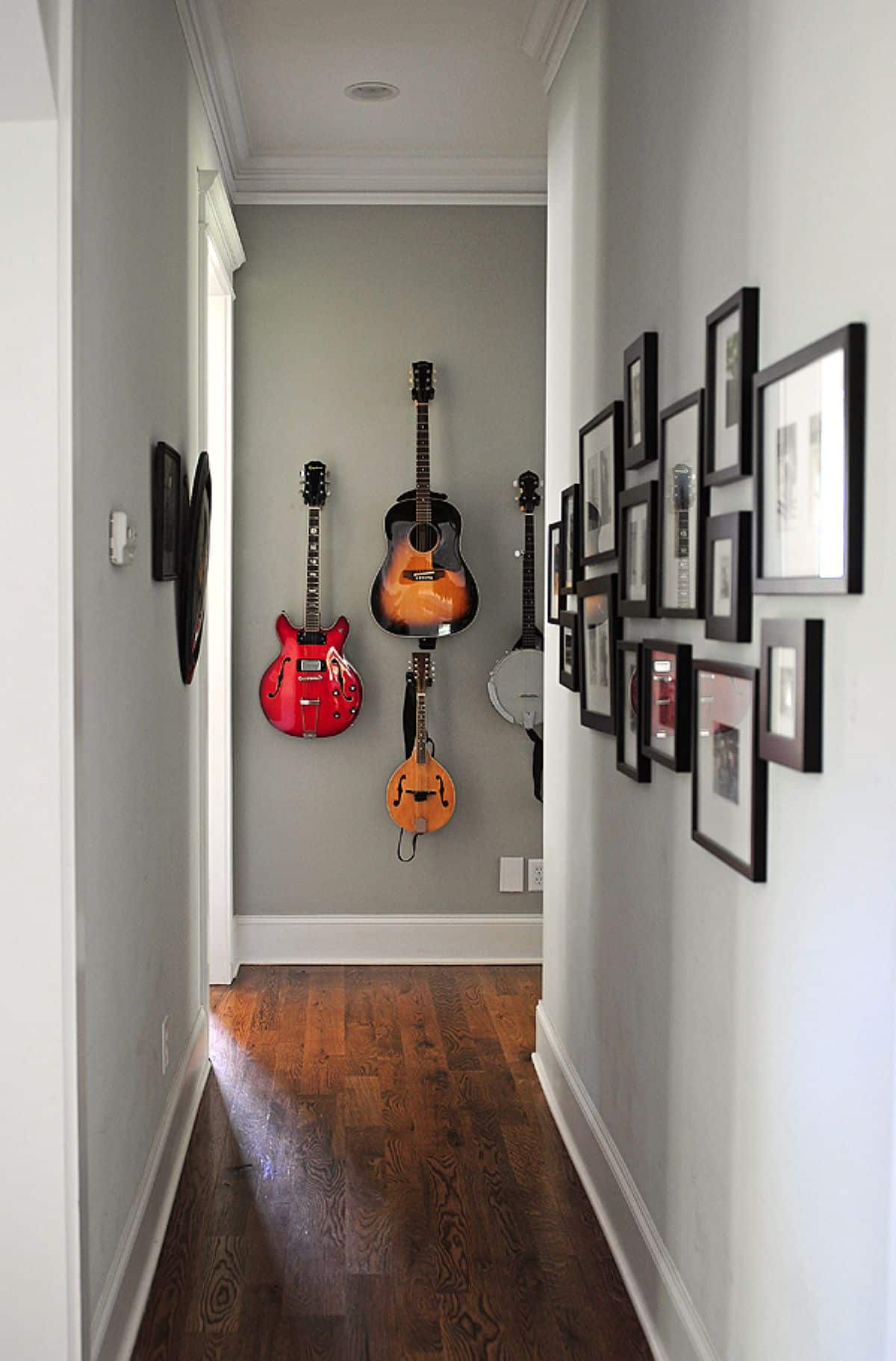 16. Wall Mounted Guitar
From Robert Johnson to Jimi Hendrix to Slash, the guitar has duly earned its place as iconic cultural fixture and thereby deserves to go up on the wall just like any work out of art. Find a cool guitar wall mount and give your trusty axe the spotlight it deserves.
Features: covered with a soft padding; has a deep "U" cradle design
Price: from $12.99
This Article is part of our Home & Design Series
---
Featured Video from Man of Many