Samsung Sees the Big Picture with 292-Inch 8K Display
With all the talk surrounding the Samsung Galaxy S20 and Z Flip phones, you may have missed the news that the tech brand also unveiled a stunning 292-inch 8K display which brings new meaning to the term 'home cinema.'
It's part of The Wall lineup which is based on the award-winning modular microLED technology that Samsung unveiled in 2019. So what is MicroLED? It's the technology Samsung favours over OLED, where tiny LEDs, three per pixel, can be turned on and off and change colours independently for perfect contrast and colour control.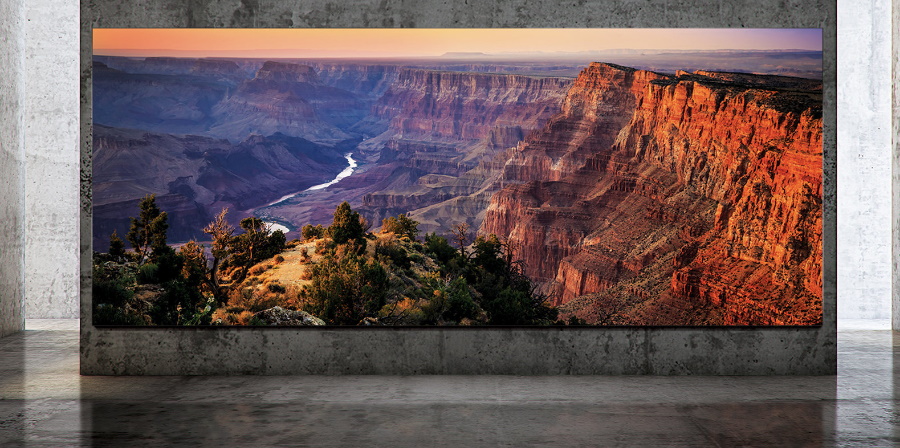 Samsung unveiled the 292-inch 8K model named The Wall Luxury, suggesting it's suitable for high-end residences and commercial applications. This is a polite way of saying it costs a small fortune. No price has been revealed, but there's a good chance you can't afford it. Still, The Wall Luxury looks set to be the go-to display for high-rollers looking to build the perfect home cinema.
In the rare case that 292-inches is not enough, Samsung will also release 437- and 583-inch 8K versions of The Wall plus versions in different aspect ratios for businesses.
Samsung unveiled The Wall displays at Integrated Systems Europe (ISE) 2020. Hyesung Ha, Senior Vice President of Visual Displays said ISE is one of the best opportunities for Samsung to showcase its industry-leading displays.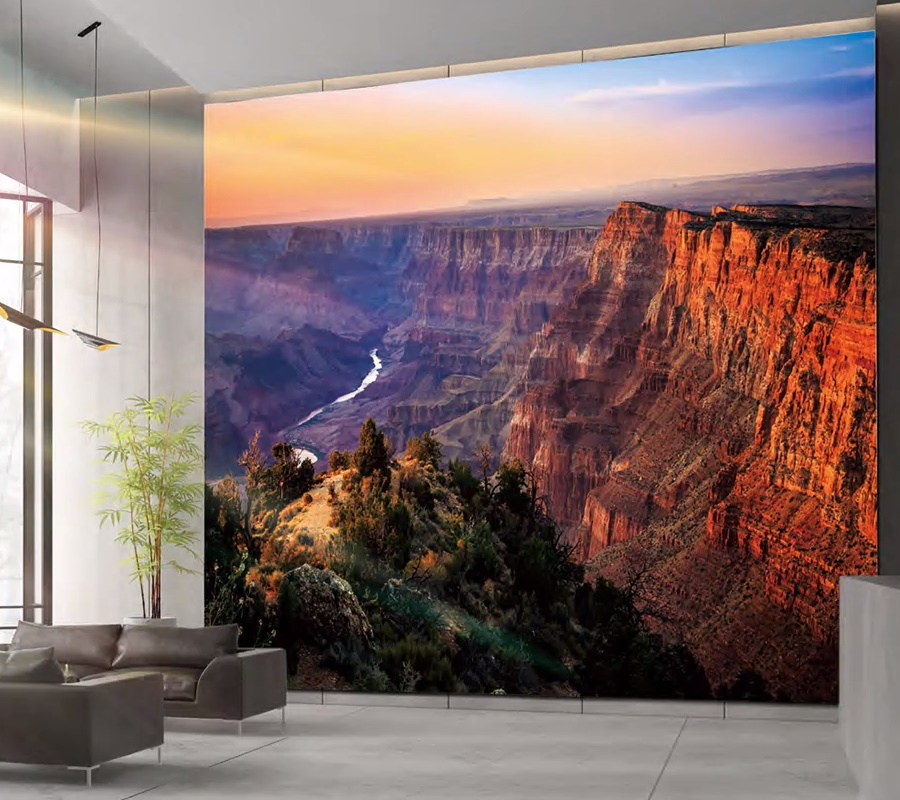 "We're excited to unveil new features and expanded lineups of our digital signage with next-generation technology such as 8K, the new model of The Wall, collaborative displays and more that will provide businesses with opportunities they've never had before."
"Samsung is making tomorrow's technology a reality with complete display solutions that are more immersive, collaborative and interactive."
In related news, a Hoyts cinema in Sydney has ditched the projector for a 14 metre-wide Samsung Onyx LED screen that boasts better colour accuracy, deeper blacks, a brighter screen and just an all-round unbelievable viewing experience.