Japanese Kotatsu Table with Heated Blanket
File the Yamazen Kotatsu Heated Table under the category of "things you didn't know you needed until you knew they existed." That is, of course, unless you live in Japan, where kotatsu heated tables represent a long-standing tradition. But what is Japanese Kotatsu Table? Let's find out.
What is a Japanese Kotatsu Table?
In a nutshell, a kotatsu is a low wooden table that rests atop a heat source and comes typically joined by a blanket or futon, creating a fort-like comfort zone. Ideal for resting or napping, these tables are not intended to be used overnight.
Whereas these Japanese blanket tables were once primarily heated by charcoal braziers, they've more recently gone electric. This one from Yamazen is no exception. Good for up to 300 watts of power consumption, it features an on/off switch, power cord, fixed legs, and a reversible top plate. Easy to assemble, it stands about one foot, four inches tall.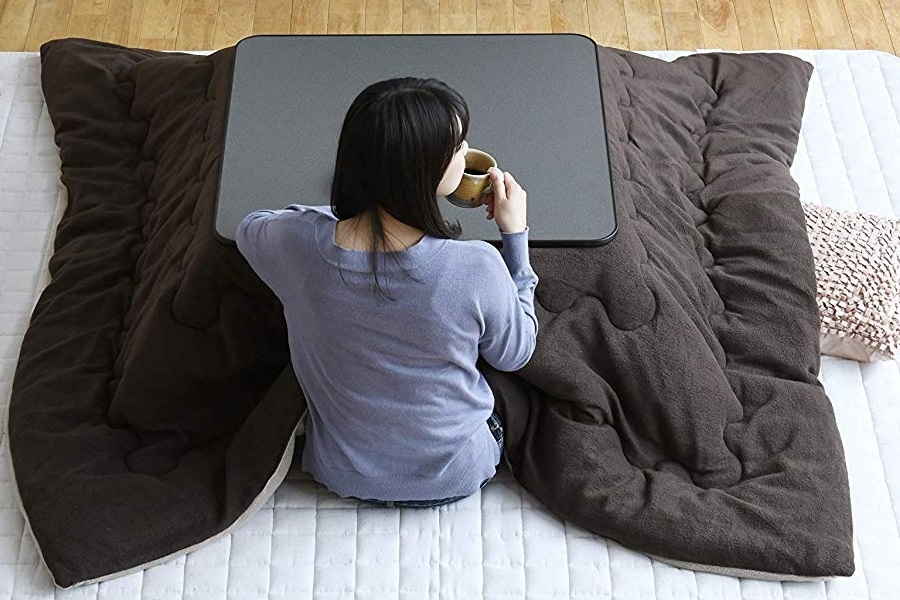 How Does a Japanese Kotatsu Table Work?
If you don't live in Japan and want to safely use this heated table, you'll need a 120-volt transformer (i.e. power converter). Along similar lines, a comfortable blanket or futon is not included with purchase. Score these two adjoining products and you have yourself a veritable fort-turned-furnace, which is ready to wrap you in its warm embrace. You'll soon discover why kotatsu heated tables are such a big hit in Japan, or why this one, in particular, comes backed by so many rave reviews.
What Does a Japanese Kotatsu Table Cost?
The best part? Should you want to buy a kotatsu heated blanket table, you'll discover that it's quite affordable. You can buy the base table for as little as US$180, while package deals—which include the table, transformer, and a futon—come in around US$378 and up.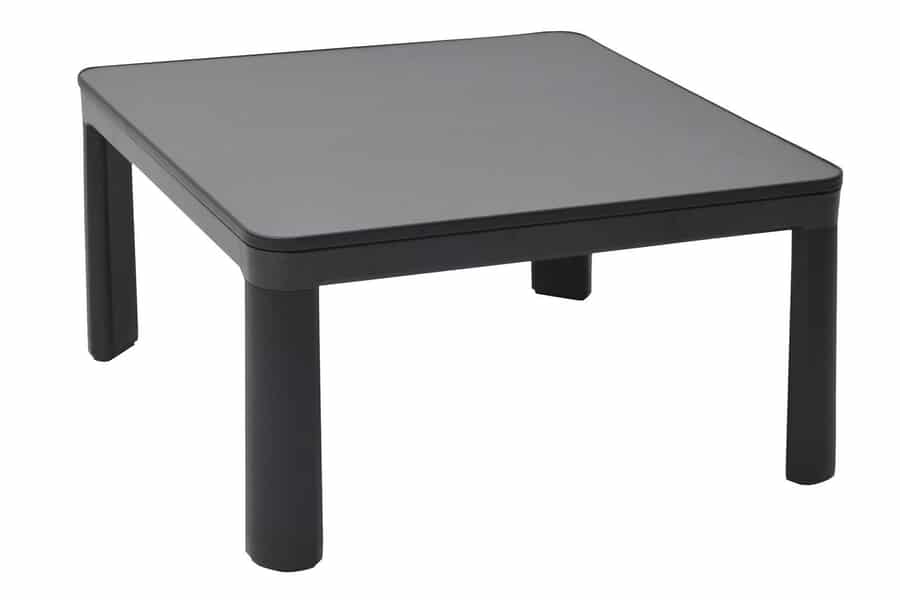 Once you're up and running, prepare for a level of comfort that will downright spoil you. Whether you crawl under the blanket to take a nap or simply keep your legs under the table as you sip coffee, waves of premium warmth will be flowing through your body. This is the kind of thing that you'll dream about when you're away from home and then put to use the moment you walk through the door. We're sure you don't need another excuse to sit around the house or apartment, but a heated table definitely gives you one!
Color: black / white
Features: 300W power consumption
Dimensions: 75×75 cm
Price: from US$180
General FAQ
Can you sleep under a kotatsu?
While you can freely take naps under a kotatsu table, overnight sleeping is not recommended. This is because the heating can be uneven and you might burn yourself by touching one of the table's heating elements. You can also get dehydrated when sleeping under the table for extended periods of time.
Are kotatsu safe?
While a kotatsu table is generally safe, it does have heating elements that can burn the skin when touched. You can also get dehydrated when sleeping under the table for extended periods of time.