I Put a Purple Mattress to the Test and Fell in Love
If you've Googled the words "new mattress" any time in the last year, then odds are you've heard of Purple. Bolstered by innovative materials (and some clever ads), these mattresses stand at the forefront of what might very well be considered a modern-day revolution. To put it in other words: we've come a long way since memory foam, baby. But does Purple live up to the omnipresent hype? It does, actually.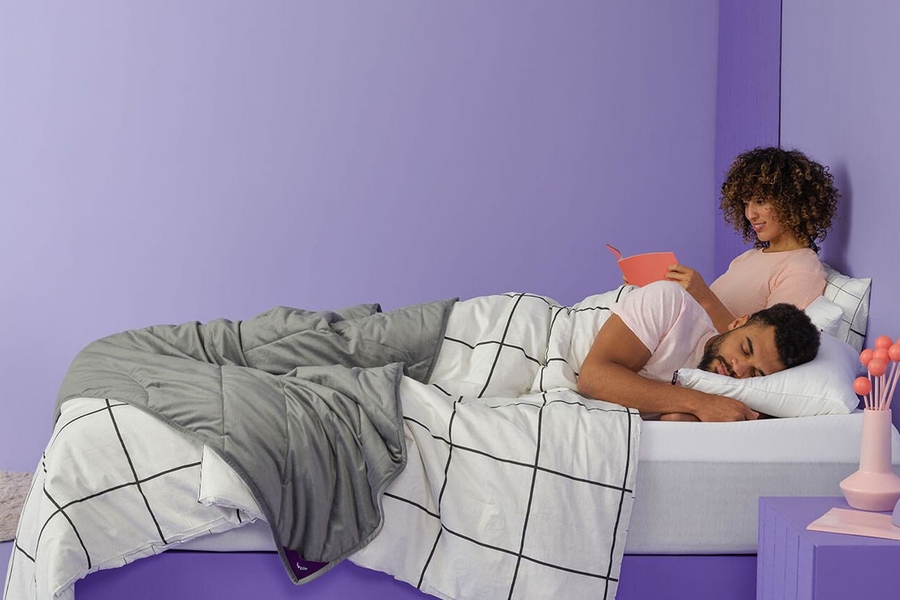 My wife and I are currently sleeping on a Purple Hybrid Premier King and engaging in something of an educational exchange with the mattress. That's because the dense layers of material take their sweet time in getting to know and adapt to the contours of one's individual physique. In fact, it can take up to 21 days before you fully acclimate to the mattress and its unique materials.
All the while, this might be both the coolest and most resilient mattress we've ever come across, namely thanks to a proprietary polymer called the Purple Grid. Unlike memory foam—which sleeps hot and breaks down over time—Purple Grid technology delivers prime durability and impeccable airflow. This patented and non-toxic hyper-elastic material is the new frontier of mattress-making and it comes truly built to last.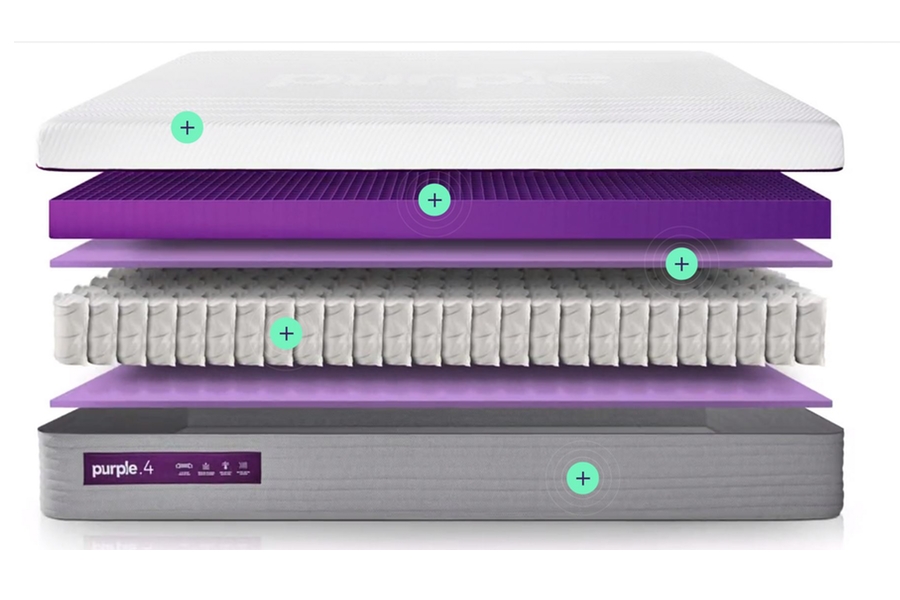 The Purple Hybrid Premier King is available with either a 3″ or 4″ Purple Grid (we went with the 3″ variant). The former provides "weightless support" while the latter is more like a "zero gravity float." Added to that is a foam layer and then an additional base layer of responsive-support coils, which builds upon comfort, adaptiveness, and durability. As a result of all this proprietary technology, your body stays cool and the mattress itself gets more and more supportive over time.
I'm no spring chicken anymore and that means I've slept on a lot of mattresses, typically striving for pure softness over support or airflow. Our most recent mattress before this one was no exception, being indisputably comfortable but downright terrible for my back and neck, which isn't even to mention all the nights I'd wake up baked in sweat. My wife was experiencing similar problems, and it was at her insistence that we make the switch over to Purple.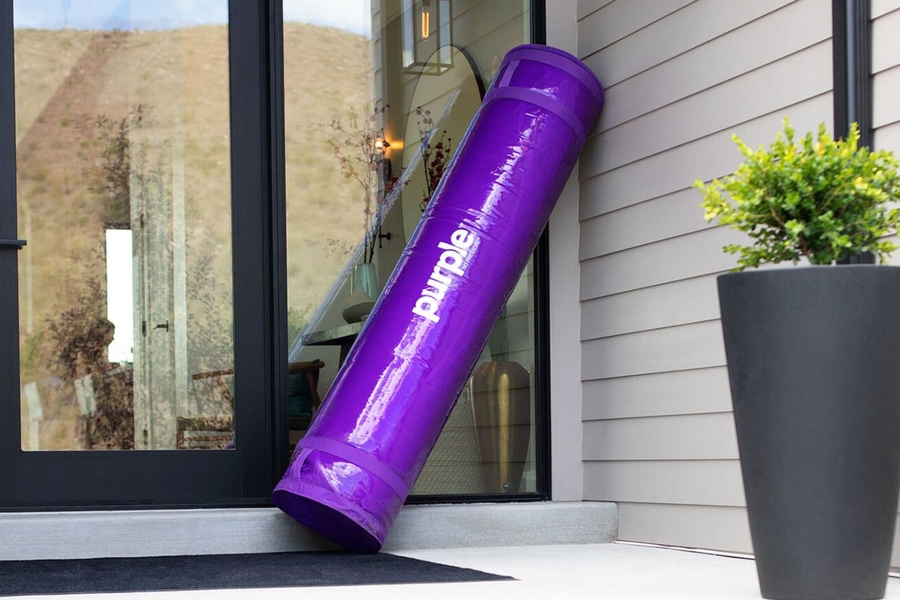 As with a number of modern mattresses, our Purple Hybrid Premier arrived in rolled-up form. After placing it upon the bed frame and cutting away the protective plastic, the mattress uncoiled and sprung to life before our very eyes. To play it on the safe side, we gave the mattress a full day to expand, though it was likely ready in far less time than that.
At long last, it was time to experience a Purple mattress for ourselves. The difference comes as soon as you push down on the topmost layer, which is simultaneously firm and buoyant. If our previous mattress was basically a vortex of featherweight construction, this one retained a sturdy front, providing far more back support but never to the point of discomfort.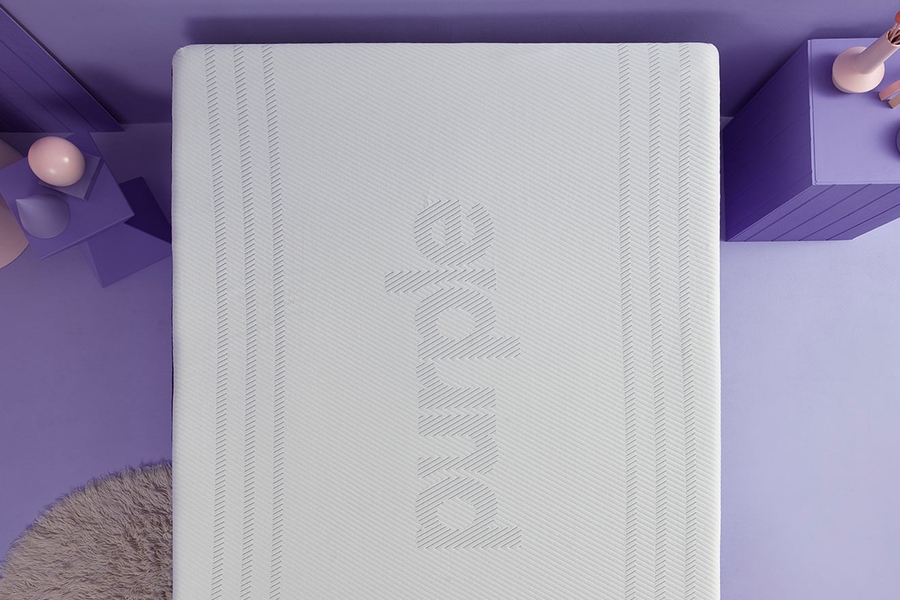 It also became quite clear that Purple's frequent claims about airflow are no gimmick. My wife and I are no strangers to the occasional bout of night sweat, but we've been cool as cucumbers for the past week. When wrapped in blankets, it makes for the perfect combination of warm comfort and cool airflow.
Because of its adaptive layers and materials, our Purple King mattress is unfolding in chapters. Each night makes for a new and exciting experience, as our bed continues to adjust to our respective contours and motions. It's science in action and we can't wait to see where it takes us next. Meanwhile, our backs stay strong and our bodies cool. The future of comfort and support is here and it feels great.