Wayne Gretzky's $22 Million Estate Epitomises SoCal Living
When Wayne Gretzky hung up his skates in 2002, he and his wife Janet built a 13,000 square foot home on a 6.5 acre estate in Thousand Oaks. The property has been listed for sale with representation from The Agency's senior estates director and the star of CNBC's Listing Impossible Arvin Haddad.
You'll also like:
Marlon Brando's $5 Million Hollwood Hills Mansion is Up For Sale
Inside YouTuber David Dobrik's Ridiculous $9.5M LA Mansion
This $9 Million Mornington Peninsula Mansion has its Own Truffle Orchard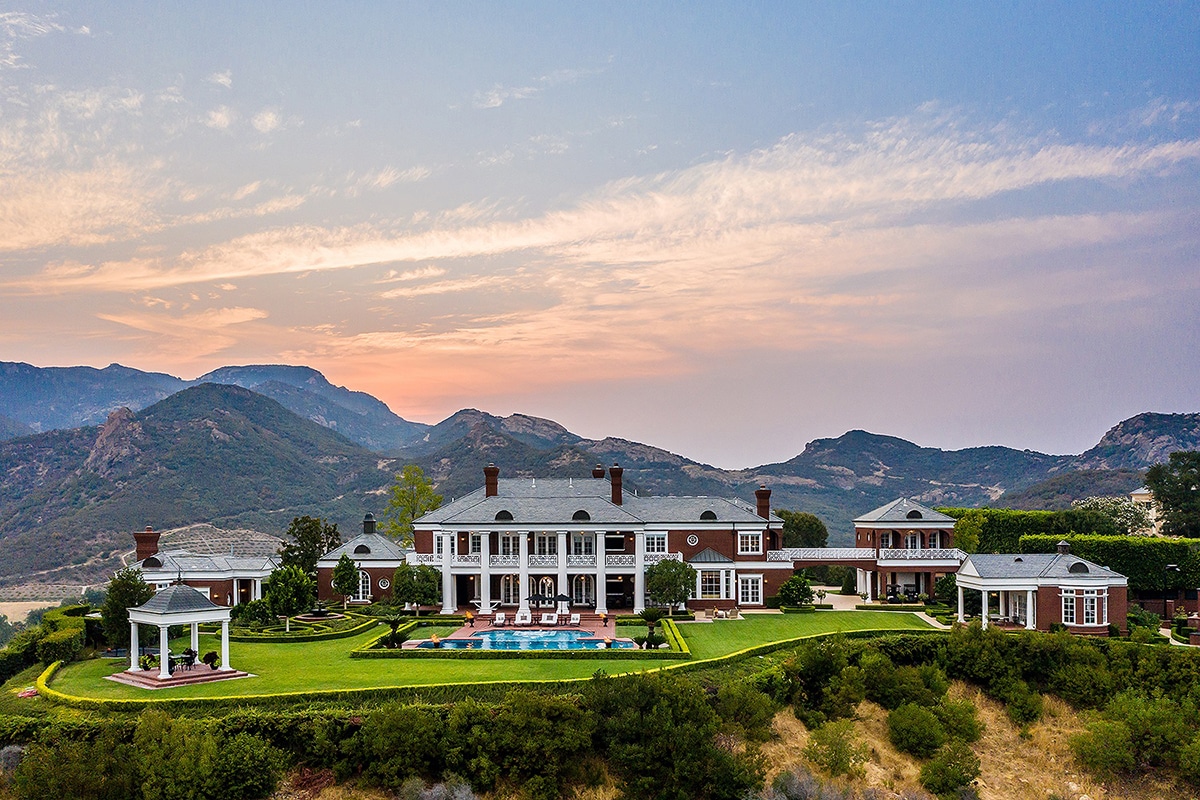 Overlooking the Santa Monica Mountains and Lake Sherwood, with the Sherwood Country Club situated below, the Thousand Oak Estate built under the watchful eye of architect Richard Landry. With six bedrooms, the estate is made with a red brick exterior accented by classic white columns.
Before you get to the main residence, you have to pass through a motor court and porte-cochere. Upon entering into the large entry foyer, you'll be amazed by the sweeping staircase with detail moldings. Arched doorways break off from the stair case, leading to different areas of the house, such as the screening room, billiards room, and gym. The estate also features several outdoor verandas, a swimming pool, and a championship tennis court.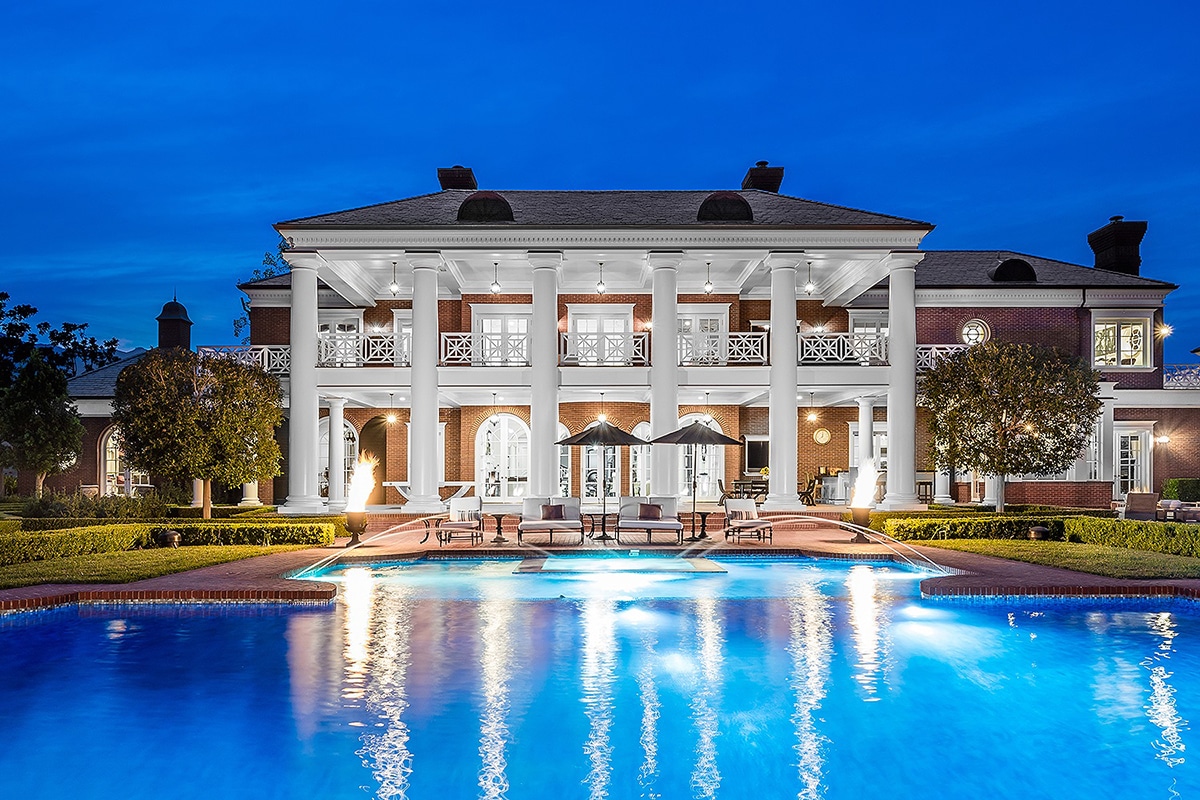 The home is a place of many memories for the Gretzkys—everything from bringing home their newborn daughter (who loved the tennis court), to watching their son propose to his girlfriend in the garden. For the family, this estate was a special place. Gretzky, who played for the Kings, the Edmonton Oilers, the St. Louis Blues, and the New York Rangers, along with his wife, fell in love with Southern California.
"We first experienced and loved the Southern California lifestyle during Wayne's tenure with the L.A. Kings," says Janet. "So when Wayne retired in 1999, we decided that there was no better place to raise our children than here in Southern California." So why the move? The Gretzky's plan to move closer to their grandchildren in West Palm Beach, Florida. That move opens up the chance for someone else to experience the Southern California way of life—in a mansion fit for a legend.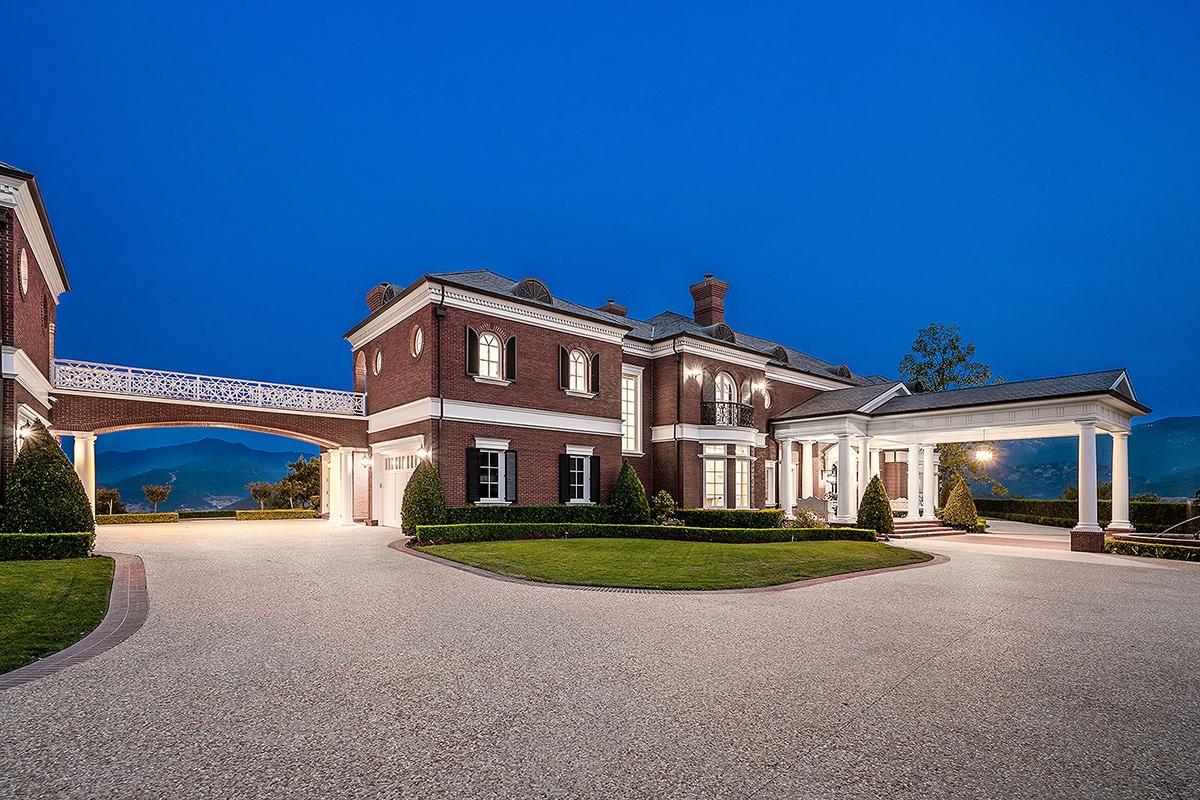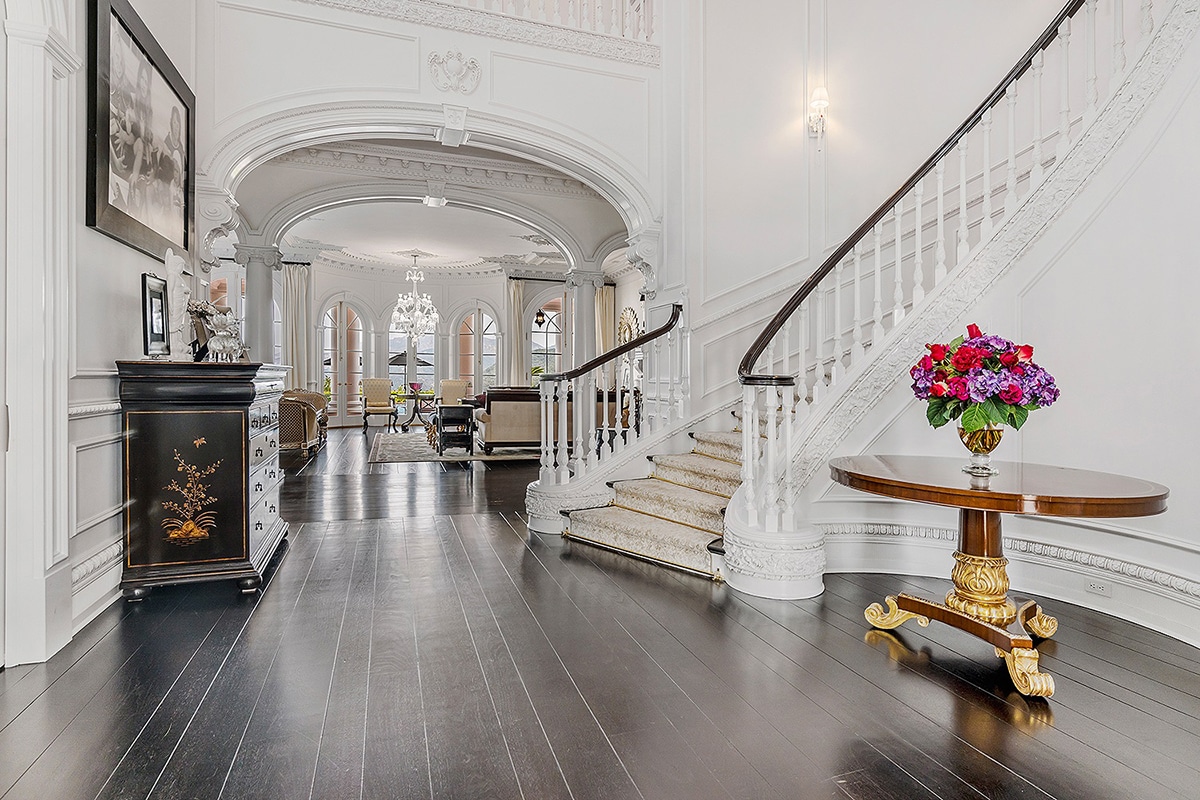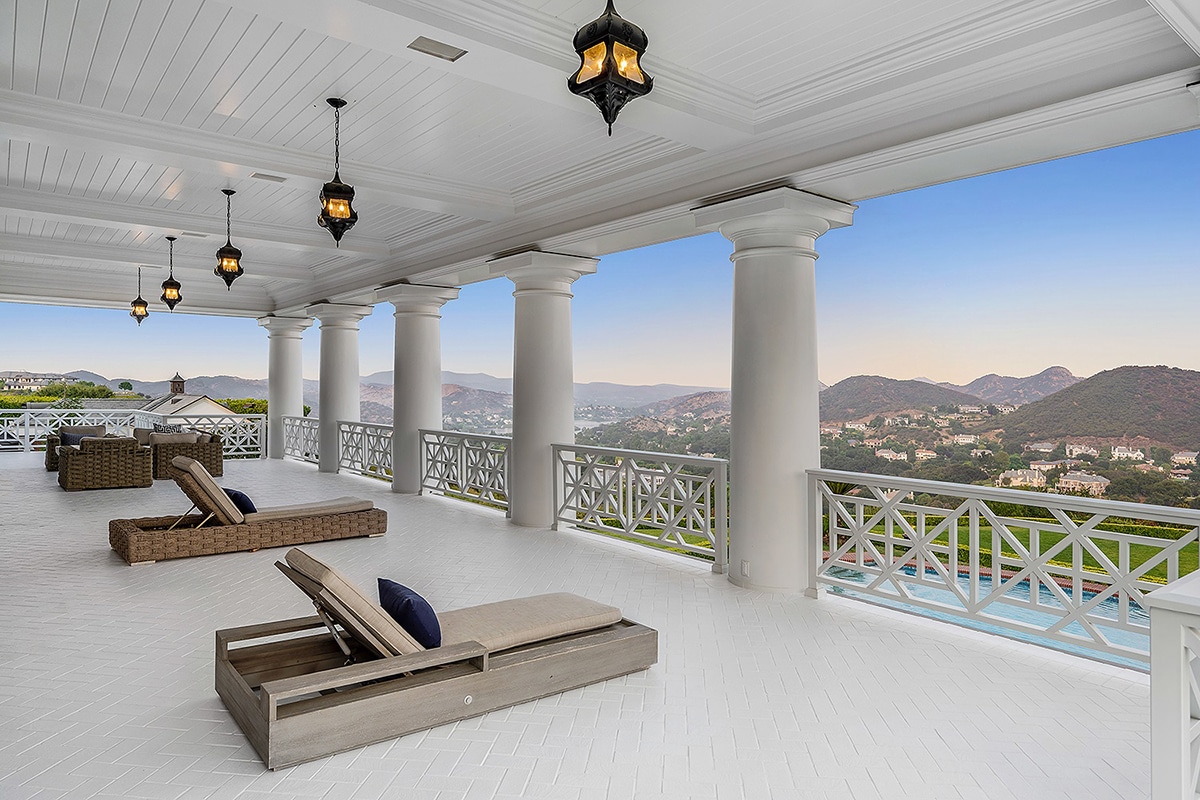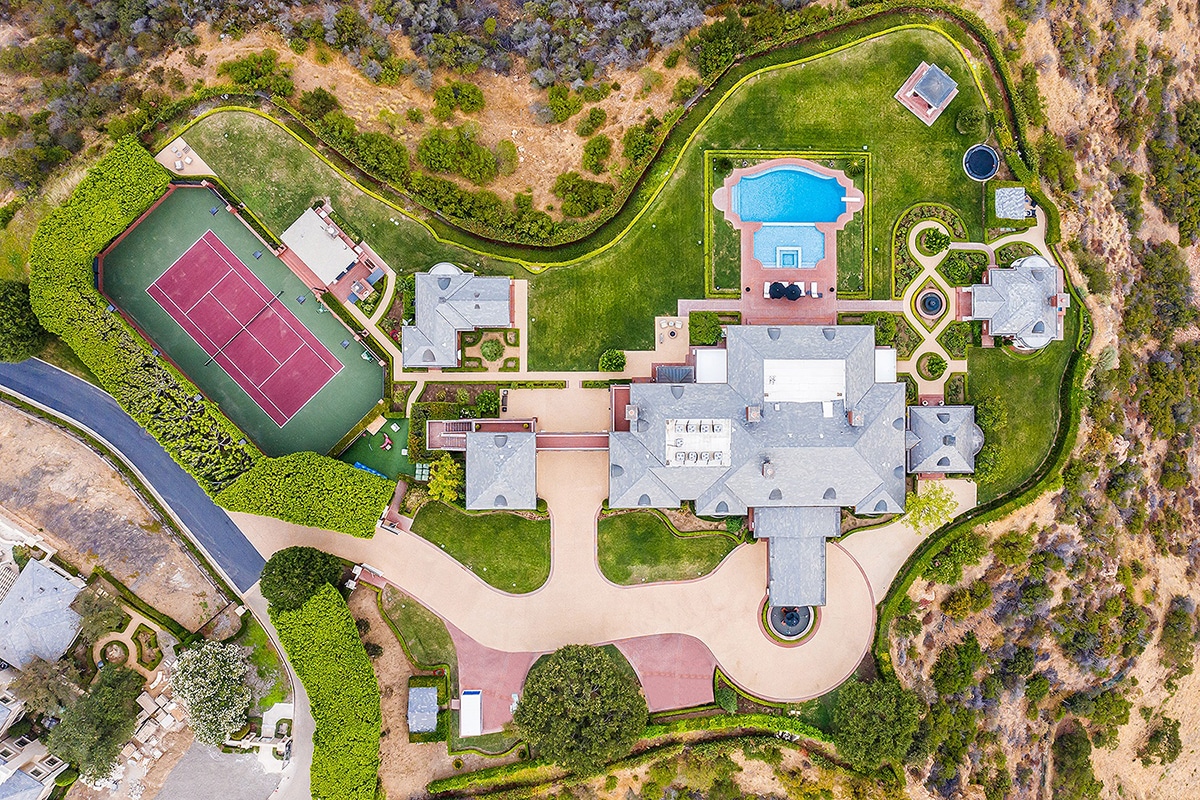 You'll also like:
Marlon Brando's $5 Million Hollwood Hills Mansion is Up For Sale
Inside YouTuber David Dobrik's Ridiculous $9.5M LA Mansion
This $9 Million Mornington Peninsula Mansion has its Own Truffle Orchard