5.11 Tactical Gives the Axe a Makeover
When Kyle Lamb was serving in Iraq, he came across a multi-tool that was a combination of a hatchet, hammer, and pry bar. Lamb knocked the wood handles off the axe and wrapped it in paracord, then gave them to his fellow soldiers. Back in the states, Lamb showed the axe to 5.11, and they decided to create an operator's axe.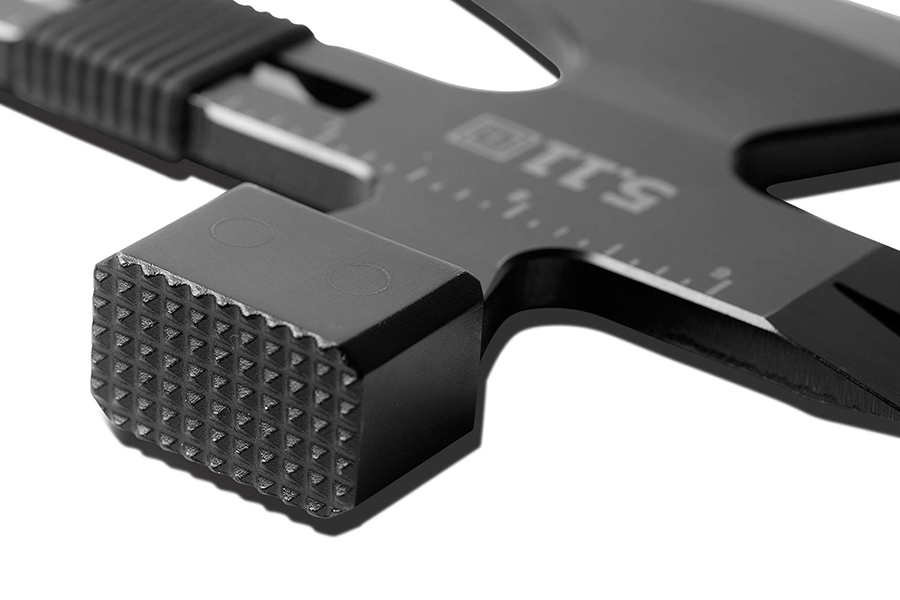 The design starts with a sharp blade on the axe's head with a long beard on it, much like many tomahawk designs. The axe has a hammerhead and a pry bar, just like Lamb's original axe. The handle features built-in tools, such as ½ inch and 3/8 inch socket drivers as well as an attached dual hex bit (Phillips and flat head). At the end is a tool that can be used for ripping through metal.
The handle features a rule and notches for wrapping in paracord.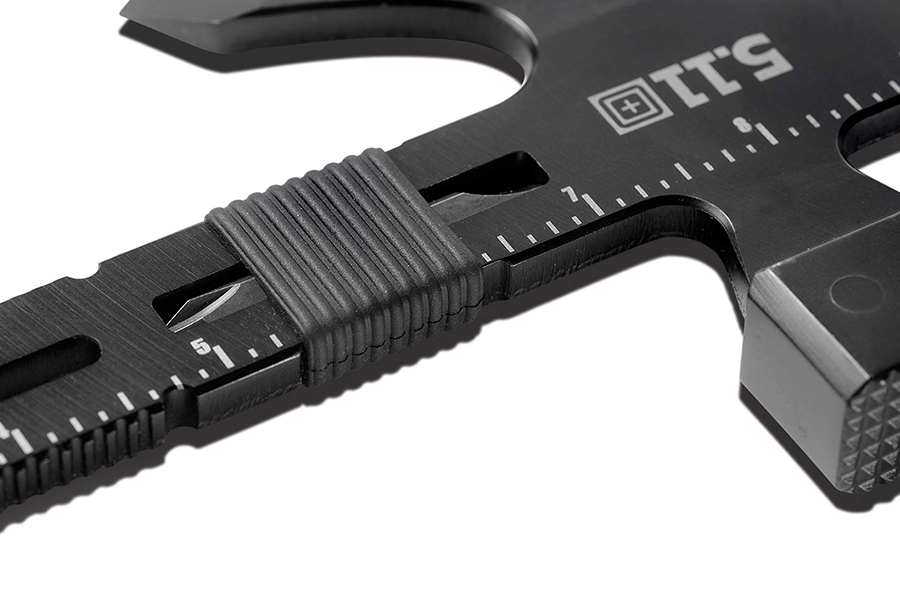 The axe measures ten inches in length and weighs only one pound, ten ounces (without the sheath), making it perfect for slipping into a bug-out backpack or for carrying in your truck or car. It comes with a moulded hard sheath to keep your axe secure. Made out of 7mm thick SCM435 stainless-plate steel, it's going to take a beating, then dish it right back out. It's also balanced for throwing.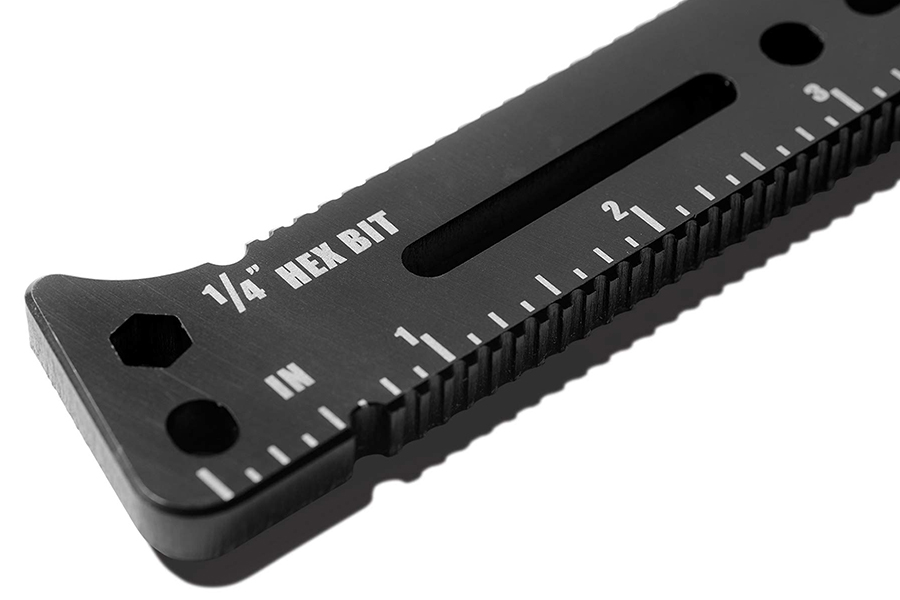 5.11 Tactical lives by the credo that we can't know what will happen each day, but we can prepare for it. That preparation comes in the gear that you carry. 5.11 found its inception in a pair of tactical pants it developed for the FBI training academy in 1992. From there, they've continued to develop gear for law enforcement and for the public.
They make lines of gear and apparel for everything from men's and women's outdoor and fitness gear, to law enforcement and bags and packs. So whether you're Fire and EMS, Law Enforcement, or just want to be prepared, 5.11 has you covered.